Being productive at a workplace is a threshold to success and inner satisfaction. Still, many of us stress about organizing tasks. So what can you do to keep boosting productivity at work, especially when you're involved in creative projects?
We do understand that working under pressure does not eject expected results; that's why many projects seem to fail to reach the expectations of your clients. 
And that is what we're going to discuss today in this article, the 10 ways of boosting productivity while maintaining creativity to get the benchmark of the projects and your satisfaction. Let's start!
Ten Ways to Increase Your Productivity During the Day
Most of you often ignore your mental and physical wellbeing to finish the pending work, but it becomes the foremost reason to bring down your creativity and productivity. So, certain things should be checked off your list before beginning to work to boost your productivity. 
1. Hit the Hay!
Your mind needs to update and restart, just like restarting your laptop after an update. Having a good amount of sleep before clocking in is crucial to completing your tasks effectively. Most of you skip this step to work overnight, which might benefit you to meet the strict deadlines for the short term but lack of sleep at night influences your performance at the workplace on the next day.
Set a sleeping schedule

Don't work during your sleeping time

Don't eat right before sleeping
2. Fuel Your Body
Hungry bears don't dance! Fueling your body with the proper intake helps in keeping you productive throughout the day. Your cognitive functions require the suitable consumption of food at the right time.  Skipping breakfast to rush to work is one of the mistakes that people make. Although breakfast does not mean grabbing a bagel from Mcdonald's on your way to work, your body needs the proper amount of nutrients to function correctly.  For example:
High-quality carbohydrates: whole grains, vegetables, and fruit.

Lean protein sources: poultry, eggs, beans, and low-fat milk.

Healthy fats: Olive oil, nuts, avocado, and peanut butter.
3. Dodge Distraction 
Your morning routine should be your "me time" to induce positive energy before beginning your project. Distractions make you bewildered about several things. So, focus on yourself during your morning routine, for example:
Keep your phone aside

Meditate for 15 mins

Exercise for 15 mins

Read a newspaper

Take a shower
4. Plan Out Your Schedule
Before beginning with work, plan out your working schedule so that you will not have confusions about which tasks require your attention. You can do it in several ways for example,
jot down some of the critical projects with close deadlines.  

Create a checklist of tasks with short deadlines.

Select the one which is due within a day. 

Create an outline for the task.
5. Pause to Hydrate!
Your body needs water to function correctly. Although it is necessary to meet your deadlines productively, you need to be healthy to achieve them. Drying out your organs can cause severe dehydration, which will affect your health and distract you from working. Therefore, you should keep a bottle of water or any other fluids you prefer (e.g., coffee, Gatorade, or fresh juices) and pause for 5 mins after every 30 mins to drink an ample amount of fluids. 
6. Change Your Posture
You are not supposed to work like a robot. A break is required to refresh your mind and body. Sitting in one posture for the house will make your muscles stiff. You might be able to finish your work on time, but your body will not be capable of taking on more projects. However, you can do several things to let your muscles lose, for example:
Stand up and stretch 

Take a walk for 5 mins 

Go to bathroom 

Interact with available coworkers
7. Go for Supper
 Just like breakfast, lunchtime intake is also essential to boost your performance level. However, heavy foods during lunchtime tend to make you lazy during productive hours because blood is pushed into the intestines to power digestion; hence, reducing blood supply to the brain might cause drowsiness. In this regard, you need to consume foods that will boost your energy instead of making you hibernate. For example,
Have an ample amount of greens

Have fruits for lunch

 Avoid having carbohydrates and fats. 
8. Evening Break
Evening time elicits all the negative energy that you had during your day. A natural optimistic vibe hits you during this time of the day hence taking a 10 mins break to breathe in the fresh air is a natural energizer. You can do several things to spend your evening break, for example:
Go out in the fresh air and meditate for 10 mins.

Check for the progress of your tasks.

Tick the tasks you have done so far off of your checklist.

you have your caffeine (e.g., coffee, tea)
9. Call it a Day
After completing your shift for one day, you can call it a day. If you tend to work past your work hours, it's your choice, but the more you spend your time past your work hours, the more your productivity will decrease for the next day. You can practice few things to be satisfied with your performance at the end of your day, for example:
Put labels of your progress on your board

Tick off some of the parts you have completed in the outline.

Set another objective for the next day.
10. Prepare a Checklist for the Next Day
Creating task checklists is a handy productivity tool since they assist you in getting organized and give you a sense of satisfaction. Before hitting the sack productive, you can make your time by creating a to-do list for the next day. This way, you will evaluate your performance each day and be more determined to complete the checklist every other day. You can write down a few questions for evaluating yourself, for example:
What tasks did I complete today and which tasks are pending?

What did I do wrong?

Which ones are lengthy?

What tasks are around the due date? 
4 Tools for Boosting Productivity
GoVisually is the leading online proofing software for creators looking to speed up their review and approval process. And want to effectively cut down on the hassle of collecting feedback through emails. You can invite your team, clients, and reviewers. Only you and your team members will need an account, your clients wouldn't.
It supports real-time feedback, an infinite number of reviewers, powerful annotation tools and makes client approval easy and faster. It supports all types of file formats including videos.
It is a project managing software that aims to help you and your project team organize, track, collaborate and complete your tasks effectively.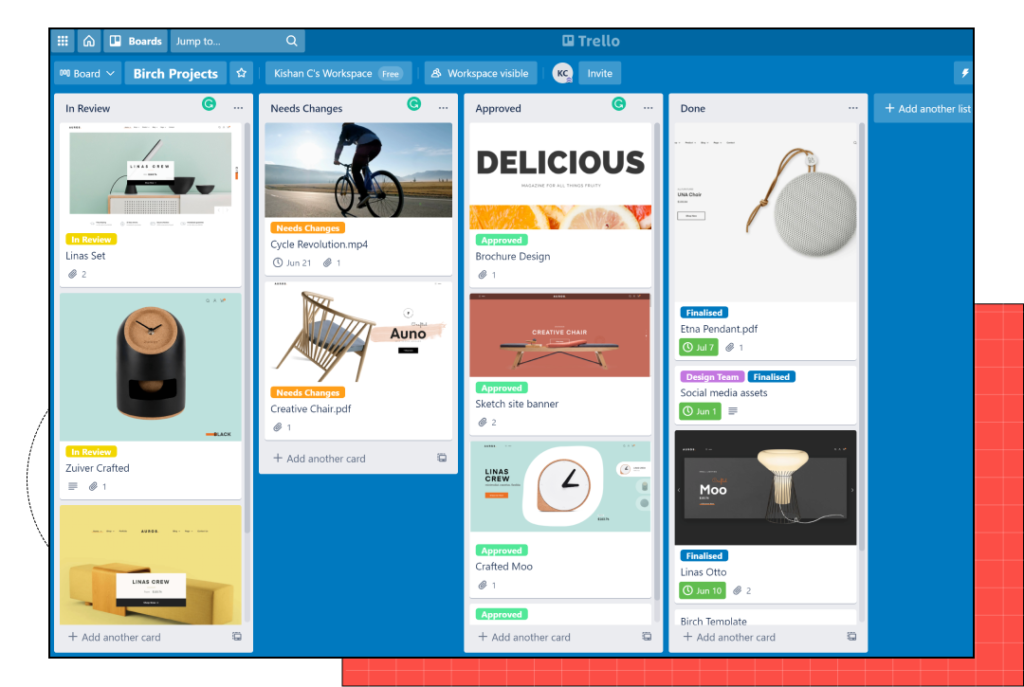 Trello works amazingly for managing all kinds of projects and working collectively with your team. It is integrated with other apps such as Slack to smooth out the communications with your project team.
Grammarly is a tool to fix your grammar errors that aims to provide high-quality content. This tool also tends to increase your productivity during lengthy and creative projects. Moreover, it helps in converting ambiguous texts to help readers comprehend the content more clearly.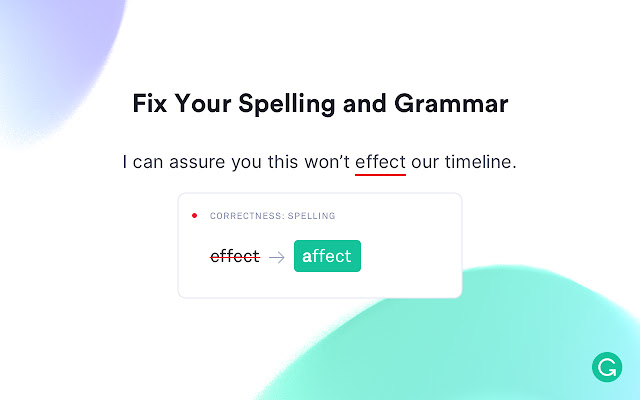 Grammarly provides services to its users:
Checks for misspelled words

Suggests ways to improve terminology

identifies plagiarism

Suggests citations

Find and fix grammar errors
It is an online tool for tracking bugs and visual reviewing. Developers and designers generally utilize zipBoard to communicate evaluations and comments more quickly.

Moreover, it allows a prevalent tool for freelancers to keep them connected with their clients, teams, and external visitors. Here's what you can do with ZipBoard
Defect tracking and visual feedback

Examine various material formats, including web pages, pictures, PDFs, videos, and eLearning courses.

At one location, you can have an endless amount of colleagues, users, and visitor reviewers.

Centralized management of tasks
Keep boosting productivity with GoVisually!
Managing projects can be tricky sometimes, which can lead to pitfalls. And although creative projects require more attention to make the most of your creative skills, if you lack productivity while performing such tasks, you will never reach the benchmark of the project.
We hope that you found this article helpful. And remember, if you truly want to achieve the speed and productivity you're aiming for, you'll need GoVisually to review assets faster than expected.