PDFs are the best aren't they? But ever tried collaborating with multiple people? We feel your pain!

Great content or designs always come to life after multiple iterations. However, collaborating on varied file types is not that easy. This is exactly where annotation tools come in rescue. 
Here are the top 7 PDF annotation tools that we believe will make your life simpler than ever.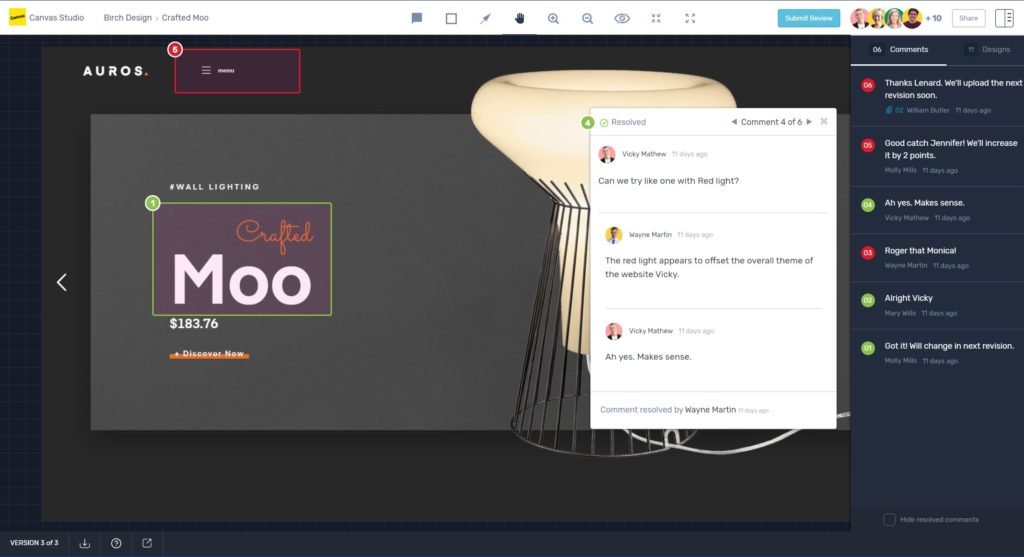 Thoughtfully designed for freelancers, marketers, and agencies, GoVisually is an ultimate online proofing software that makes it extremely easy to review and approve creative designs. 
The glowing reviews on different platforms speak volumes about the capabilities of this tool: 
Review designs without any registration.

Annotate and comment on your design documents, irrespective of any format – JPeGs, PNGs, and PDFs. PDFs work great!


Work on the go with its powerful mobile-friendly user interface. 

Integrate your design documents with Slack and Zapier (coming soon) to help keep your friends and team members in the loop.
2. Adobe Acrobat Reader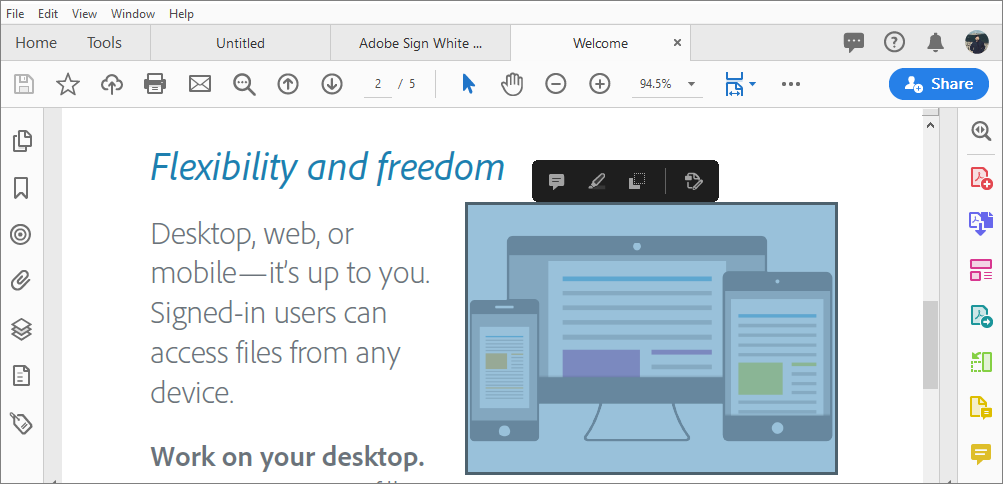 If you have used the latest version of the Adobe Acrobat Reader, you already know that this tool is equipped with very prominent features. 
Let's take a look at what makes it so promising:
Known for its speed and simple functionalities. 

Comes with a search option and an amazing zooming function that makes your experience of working on small devices painless. 

Insert comments on PDFs with the help of sticky notes or drawing tools as well as markup and highlight text. 
3. Foxit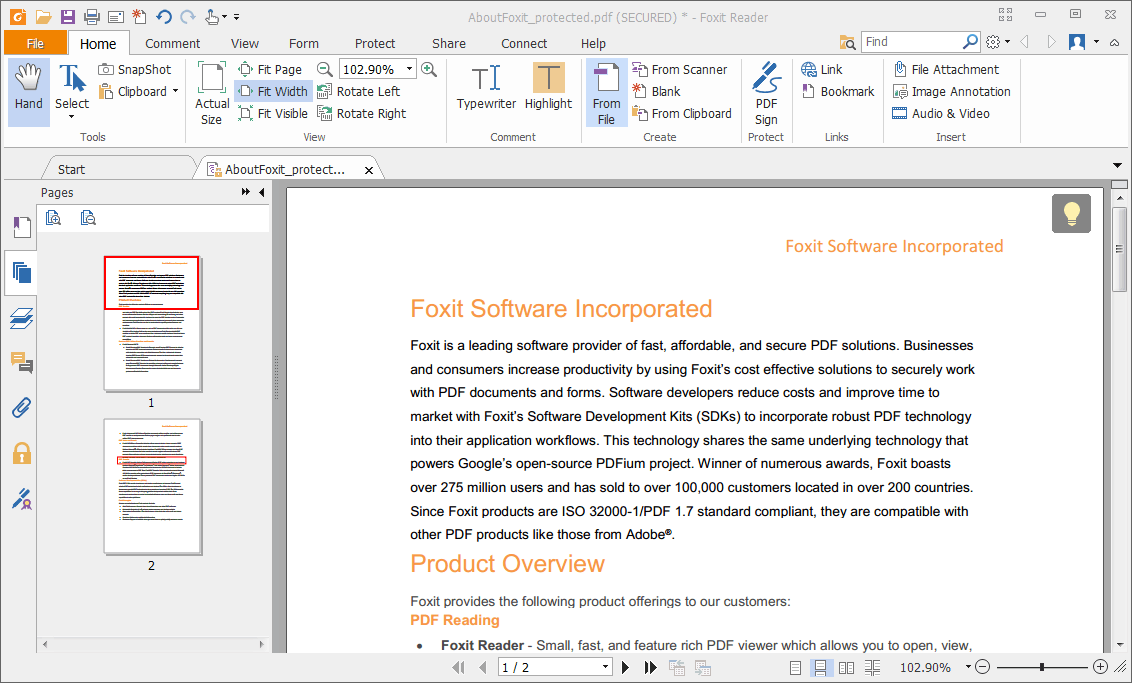 This is another in-demand and free PDF editor that is highly valued by designers and creators alike.
This software claims to have some really prominent features: 
Has a simple interface that is convenient and easy to use. 

Equipped with a host of annotation tools – typewriter, pen, notes highlighter, and so on. 

Print your annotations and share them via social media. 
4. Notability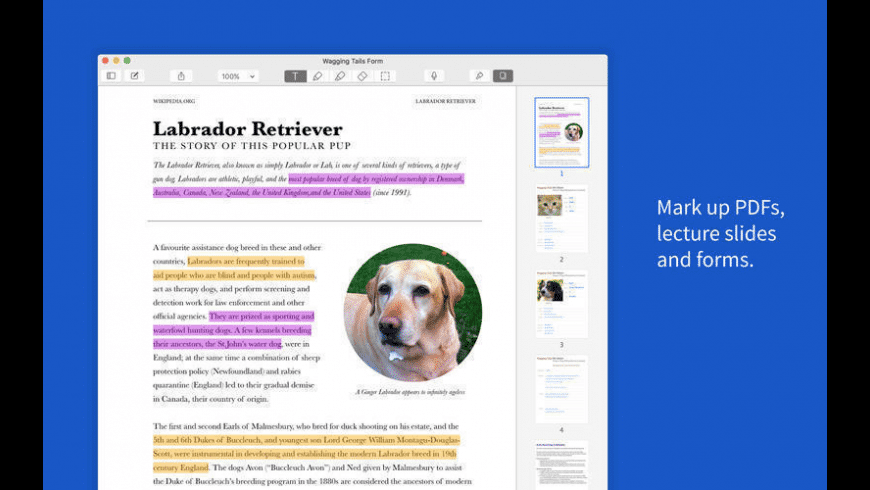 "Fall in love with note-taking", the claim really catches your eyes when you visit the Notability interface.
The best features of this tool are:
Take advantage of its sketching and note-taking tools to capture every minute detail. 

Share all the details with your co-workers or study mates through email, Airdrop, Dropbox, and Google Drive. 
5. iAnnotate PDF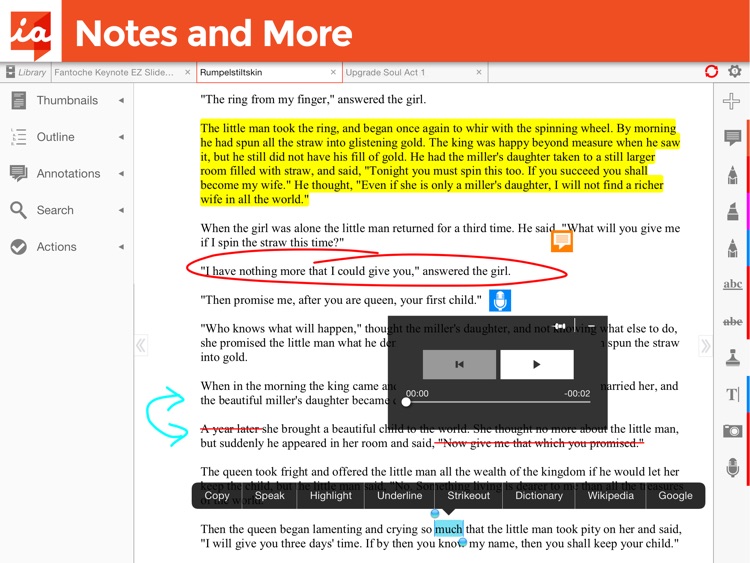 Boasting a customer base of more than a million, iAnnotate PDF is the ultimate choice when it comes to reading, annotating, and sharing PDFs across multiple devices.
What makes this tool worth a try: 
Stay productive by offering a powerful interface. 

Offers a host of annotation features – typewriter, pen, highlighter, and more. 

Elaborate on your annotations with pop-up comments. 

Customise your toolbar to match your workflow. 
6. Xodo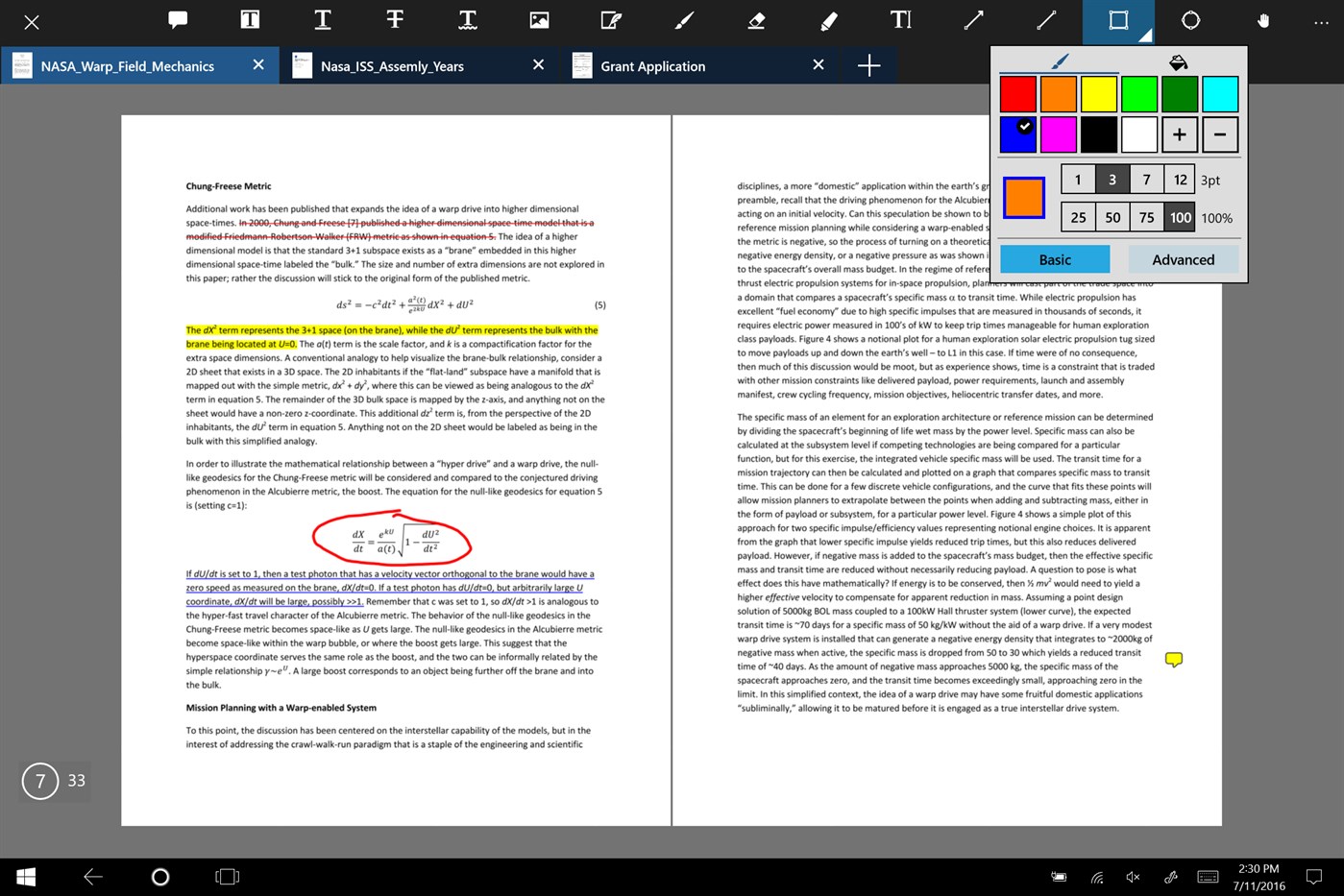 One of the highest-rated in Playstore, Xodo is a perfect PDF annotation tool if you are looking for a hassle-free solution packaged within a beautiful design. 
Besides having a ton of annotation features, here's why you will find this tool totally worth your time:
Offers a beautiful user experience with its attractive user interface.

Collaborate with your friends or teams online with its unique feature called Xodo Connect.

Access your up-to-date documents anytime with its sync feature. 

Digital form filling and electronic signatures. 
7. PDFelement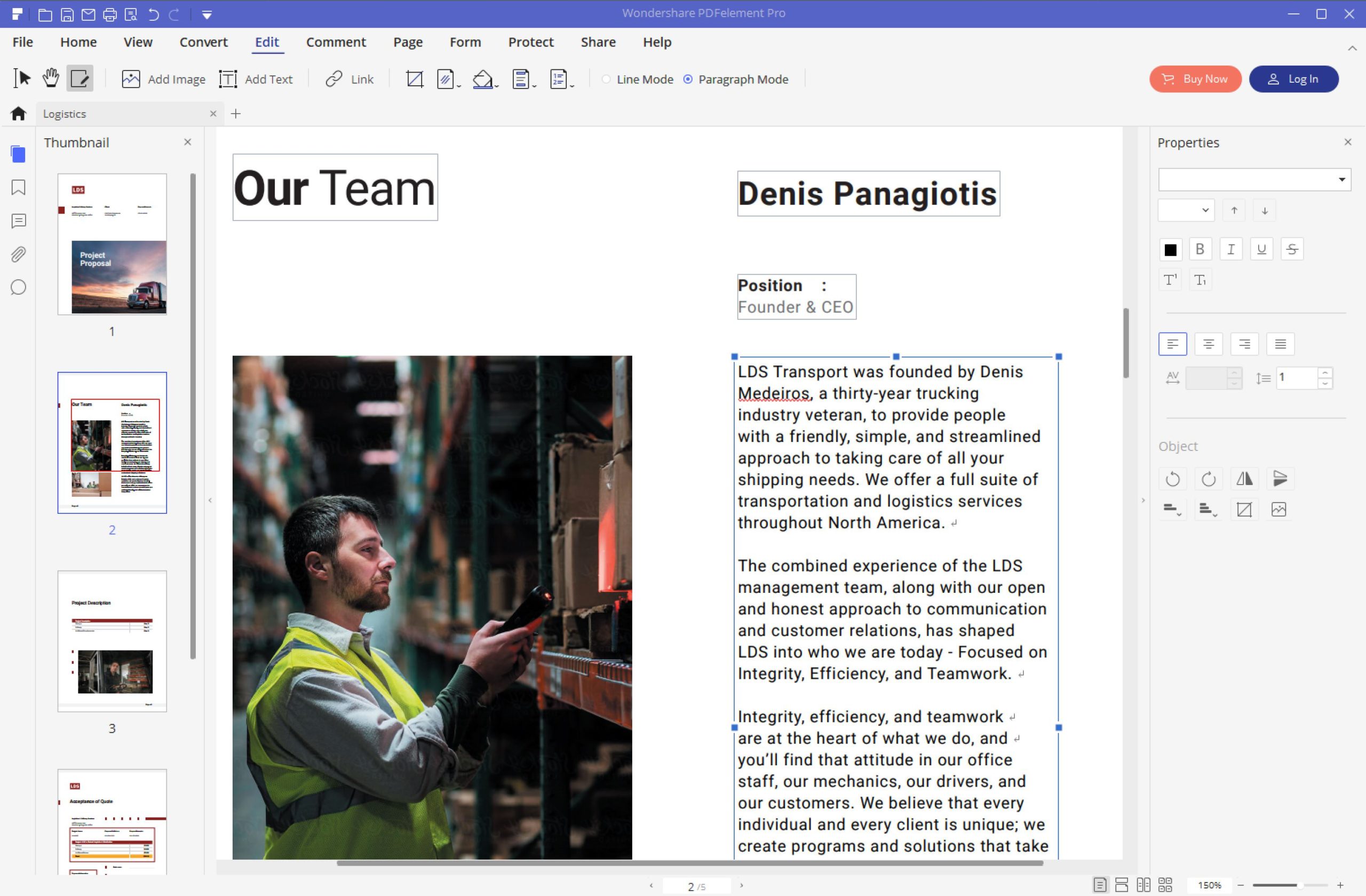 Last, but not the least in the list, is PDFelement. It offers three different solutions as per your business needs – PDFelement Standard, PDFelement Pro, and PDFelement Business. 
The many benefits of PDFelement are as follows: 
Free of cost and does not involve any in-app purchases.

Is simple to use and does not come with a steep learning curve.

Store and access your files from the cloud.

Offers a wide variety of annotation tools to choose from, including highlighter, pencil, shapes, and more.
Which of these PDF annotation tools did you choose for your project? Let us know about your experiences in the comment section below. 
What Are the Benefits of Using PDF Annotation Tools?
Here's a closer look at why you should use PDF Annotation Tools for reviewing documents.
Know exactly where each feedback goes
PDF docs are no single element of design, and an email feedback on what to change can easily confuse the designer unless there is a proper annotation on where exactly the changes are required. PDF annotation tools, as the name suggests, is built to solve this collaboration crisis.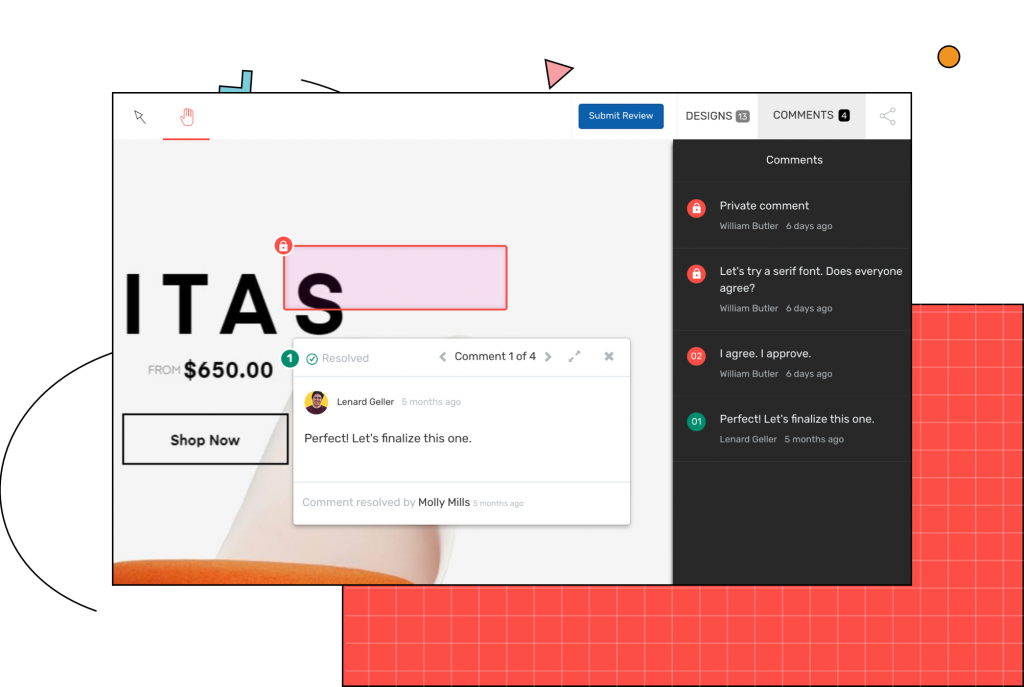 Keeping track of changes
Digital projects undergoes multiple iterations. If your team gets lost and struggles to find the latest version of a project, you can waste a lot of time. So PDF annotation tools can help you keep the team focused on the latest version of your project.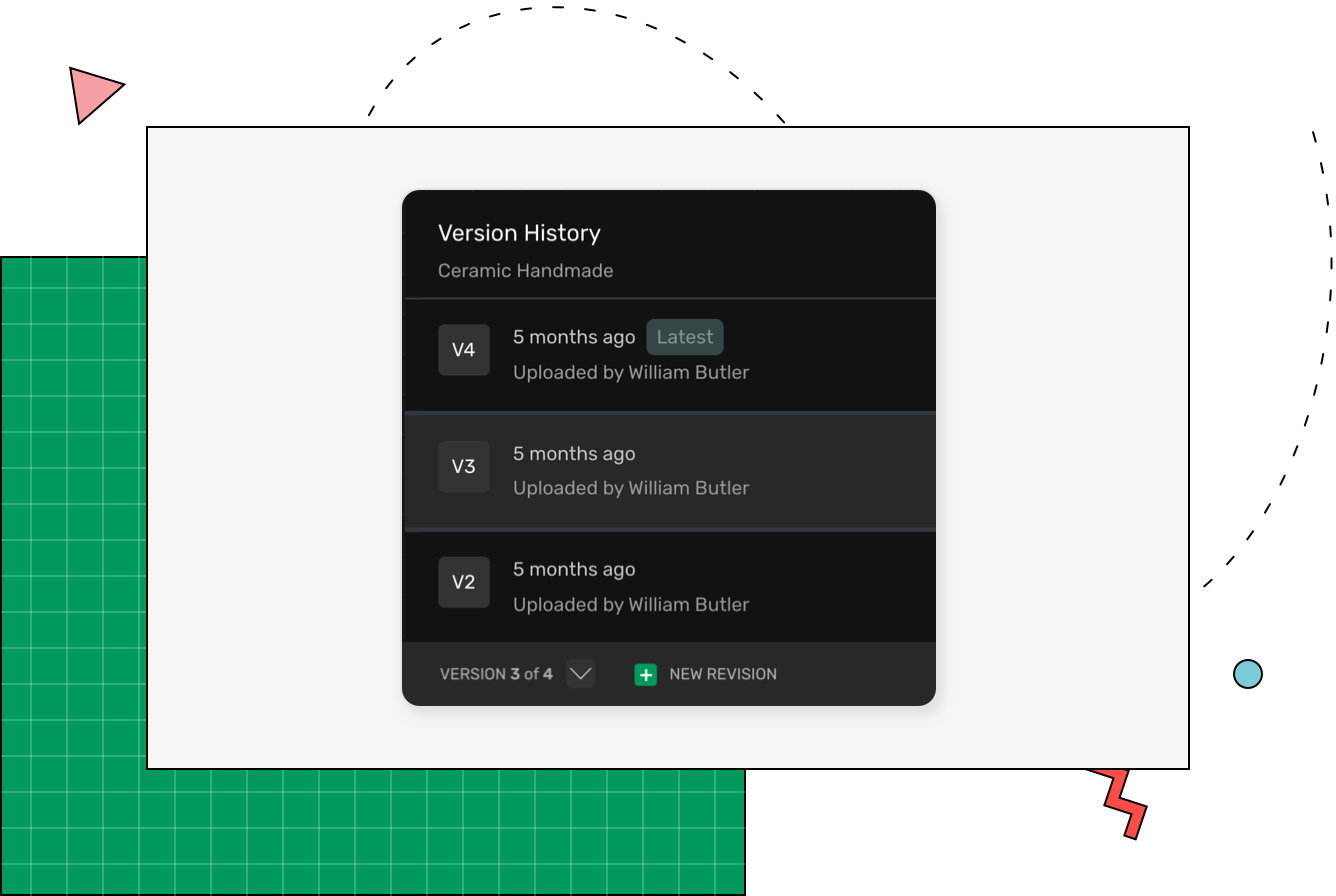 Involve different stakeholders
A number of reviewers must provide their feedback and approval on digital projects, be it various members of your team, senior managers or clients. However, this aspect of a project can be challenging, given the fact that team members can add comments via a range of channels that create chaos. Therefore, PDF annotation tools eliminate the risk of confusion.


Quicker review and approval process
The review and approval process can often take far too long. Getting stuck with email back and forths and with various stages of design process,  PDF reviews could end up taking weeks. Therefore, PDF annotation tools streamline this process, which makes them faster and more effective.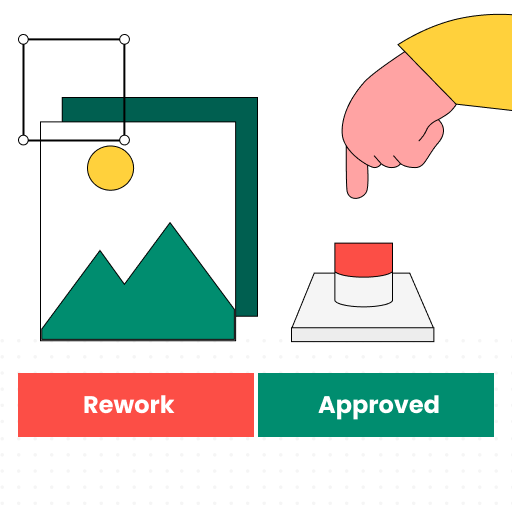 Common Use Cases for PDF annotation tools
Here are a few common scenarios where digital PDF annotation tools are utilised to its fullest capacity:
Design and Artwork annotation –
Adobe CC being the one-stop solution for all creative work for most designers opt to export their designs in PDF to share for review. PDF files ensure high image quality while making it easily accessible across most devices.
Catalogue review and annotation –
Digital catalogues often contains a large number of images and text all put across multiple pages in a PDF. Annotation tools are a must if you need to make any sense from feedback.
Magazine review and annotation –
Magazines, both digital and print, undergoes several stages of critical review and often deals with 100s of pages in PDF. Imagine having to print, annotate, scan and send every single time! Online annotation tools will be a lifesaver.
Website wireframe annotation –
Online review and marking tools help the marketing people to polish their emails and cut through the noise to communicate the right message and approvals on any design or content-related changes, from key decision makers.
Digital Proposals proofing –
A proposal not communicated well can make or break a business. Teams typically use these tools to take approvals from senior-level stakeholders while aligning their designs with the business vision.
Print file annotation –
Don't waste pages for draft printouts, seriously! PDF annotation tool helps to consolidate the feedback from different members and clients and drive the piece of print towards its final form.
Digital Ad proofing –
Digital proofing tools help ad makers and marketing professionals review and work on minute details of their print and digital ads until they are sure about its performance in the campaigns.