There are illustrations around us, from logos to the product packaging and book covers to billboard signs; they surround us! Designers work tirelessly to create these illustrations for us on different tools, one of them being the most popular, Adobe Illustrator.
Adobe Illustrator is one of the best vector graphics programs for a designer. Thousands of professionals use this tool, and about 180 million designs are created per month. Adobe Illustrator includes many complex devices that can help reduce the time to make an illustration. 
But as we all have heard the saying 'Nobodys perfect,' well let's say that this applies to software too. Even though Adobe Illustrator is a popular and powerful tool, it is still not an exception to this quote. There are a few features and additions that are not available on the base program. But fortunately, here is when Adobe Illustrator plugins come in handy.
Today we will introduce you to the ten best Adobe Illustrator plugins that can help bring your game up and improve your design.
1. Adobe CC integration with GoVisually
With two creative platforms in one place and each bringing immense value to your designs, you're in for a series of countless successful projects and real-time benefits.
GoVisually is an online proofing tool that allows teams and creative workers to get their assets approved online within seconds!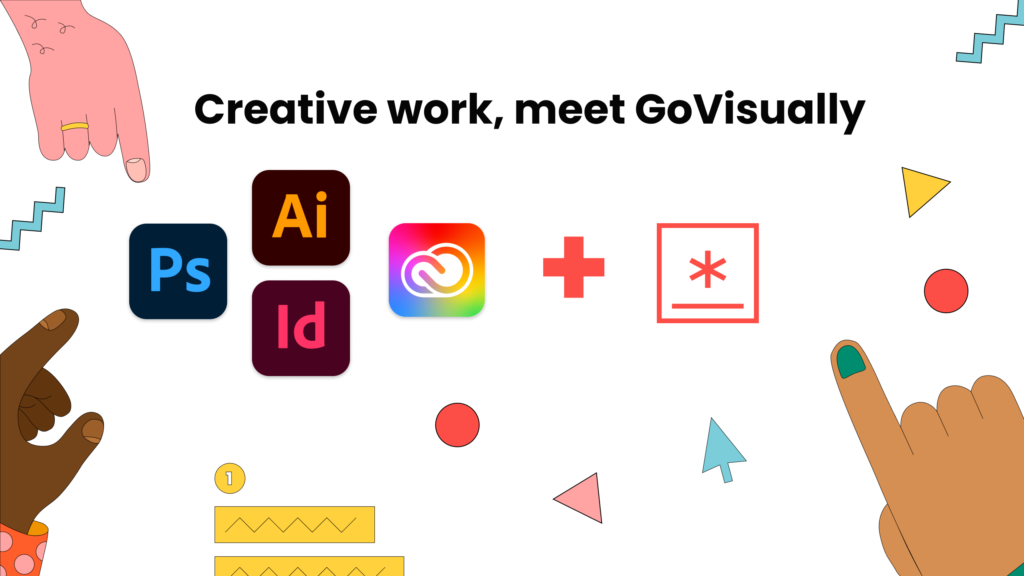 With its Adobe illustrator integration, you can access your work between the two apps and make collaboration even better and easier!
Features:
The GoVisually extension to Adobe CC will work on any project you open in Illustrator. You can access all features on the sidebar and keep track of your work without leaving the app.
These features include:
Provides you complete virtual access to all projects and designs.

Helps you with cross-team collaboration.

Makes asset sharing easier.

Access to the project explorer which is a list of all your ongoing projects.

You can 'Add new proof' by uploading your file on Illustrator and sending the proof to GoVisually for your teams to see.

You can see a list of completed uploads and a progress bar for each during the process.

You can also choose to cancel or stop the upload during its progress.
Pricing:
This integration is free for all GoVisually users. So if you're not using GoVisually at the moment, you can sign-up for a solo or team plan depending on your requirements and take it from there.
Want to learn more?
Check our complete guide on Adobe CC integration with GoVisually and how it improves your creative collaboration.
2. VectorScribe 2
We are going to start by introducing you to Vector Scribe 2 by Astute Graphics. This software integrates a wide range of valuable tools, which also helps to enhance the already existing features of Illustrator.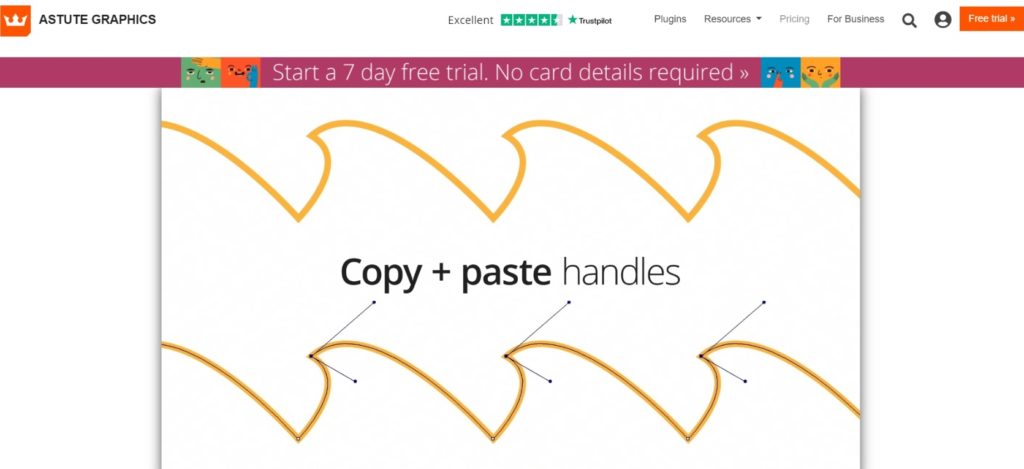 This gives you more power over the edits of the Illustration. This software holds the record of being the most popular plugin as it lets you edit, create vector shapes, add corners, and measure lines and angles. Users report that this tool has helped them save 45 percent of their time on average.
Features:
With its Smart Removal brush tool, you can automatically remove useless anchor points by moving the mouse over a specific area.

It includes a dynamic shape tool that recognizes common path shapes, such as squares, triangles, or circles, and gives you control over the number of points to easily edit or modify the form.

The Path extends tool of the plugin allows you to expand or reduce lines to precise lengths.

VectorScribe includes a tool called 'dynamic corners,' which provides you with infinite control over the corners to give a more rounded shape.

The measure tool of this software is potent and gives you a precise measurement of the length and angles in various units of measurement.

Protractor is a simple yet handy tool that defines custom angles of the drawing.
Pricing:
You can download this software for a 14-day free trial, or you will have to pay $139 per year to avail of it for a single user. It is the same for both Windows and macOS.
3. Symmetry Works
Artlandia Symmetry Works is a unique plugin for Adobe Illustrator which helps you generate complex patterns which you can not do with Illustrator alone.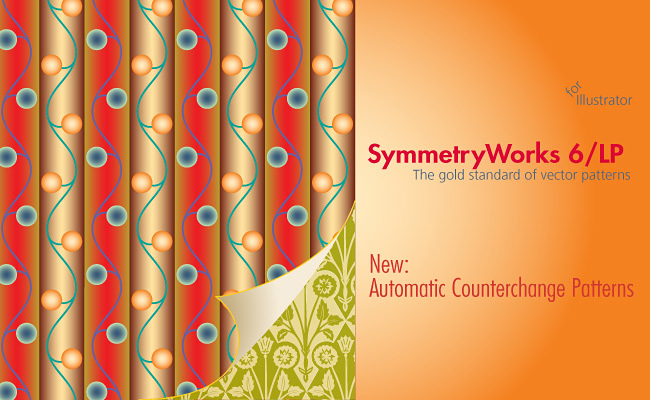 With this software, you can make repeating patterns and edit the graphics. You can alter the colors in ways that help you create positive and negative spaces that create balance in the design. It enables you to save time, work better and more imaginatively.
Features:
Symmetry Works allows you to make repeating patterns in Adobe Illustrator by making replicas of the original design.

You can easily edit the motif and pattern to rebuild instantly.

The insertion mode enables you to add or draw within the pattern area. The control path is visible, providing clues for the best place to insert the latest objects.

You can combine reflection and rotations to create more intense designs by using the enhanced rotational designs feature.

Symmetry Works creates a transition between the colors and shape itself, enhancing your productivity.
Pricing:
The price of SymmetryWorks 6 is $249, while the cost of SymmetryWorks 6LP is $364.
4. Magic Exporter
Magic Exporter simplifies the process of exporting artwork from Illustrator to a web-ready PNG file for all devices.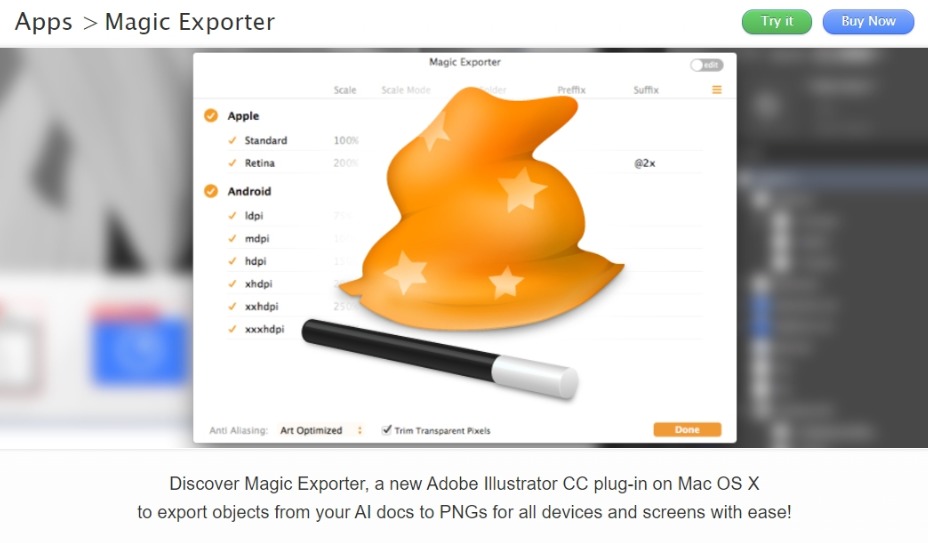 It helps save the valuable time of designers that is lost when exporting the objects as they have to manually slice and hide the layers to only export what they need. With this software, you only have to mark what you want and export it using a special menu. It also lets you create several PNG copies of the particular object depending on the screen size.
Features:
It lets you quickly export objects separately by simply marking the object that needs to be exported.

You can name your files with this platform by letting you customize and define the automated process to name files.

It is easy to create a PNG file scaled to a particular screen. It even lets you export multiple versions of the same object by customizing the scale.

Magic Exporter helps you organize the file by establishing subfolders in one folder for exported objects.
Pricing:
The price of Magic Exporter is just $25 per month ( for macOS only).
5. Select Menu
Select Menu is a time-saving plugin that adds 18 extra features to the 'Select' drop-down menu that is not available on the basic plan of Illustrator.
Illustrator fails to differentiate between open and closed paths, but with this platform, you can easily access all types of paths, including closed paths, open paths, filled paths, stroked paths, compound paths, dashed paths, etc. You can also use this software to flatten an image and keep its transparency.
Features:
Select Menu lets you add additional more than 18 selectable items.

With this software, you can quickly flatten the image, and it also lets you keep the transparency of the image.

You can easily select any path with this software.
Pricing:
This software is free to use and is available on both Windows and macOS.
6. Gold Rush
Gold Rush is popular among designers who like to glamourize their work. It provides users with gold,metallic, glitter, and foil effects that designers can integrate into their work.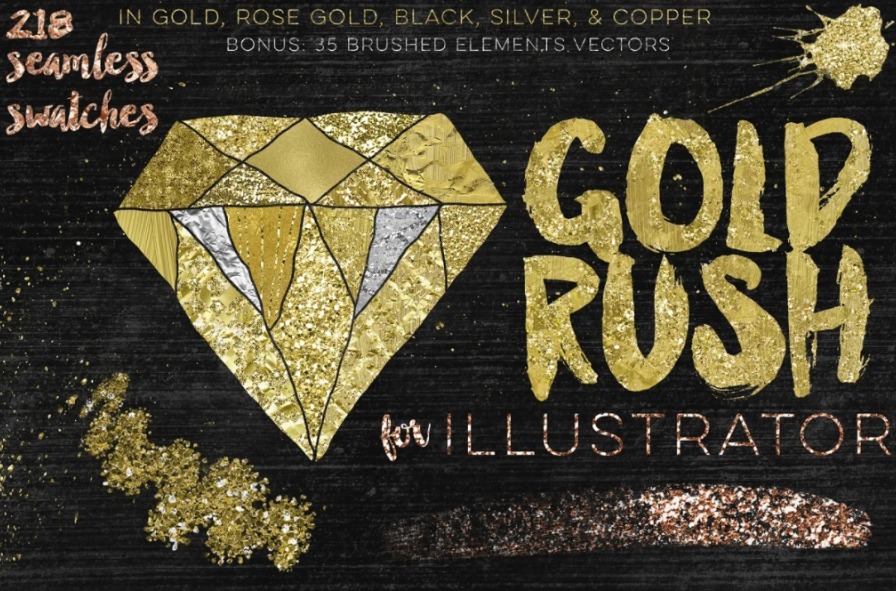 This software contains around 218 swates and about 35 brushed elements that work best to add sparkle in designs. Unlike the name gold, it does contain more color options. You can choose between black, silver rose gold, and copper. This tool is versatile and is suitable for various designs.
Features:
Gold Rush includes 218 swatches in raster format, including gold, silver, copper, black and rose gold.

Swatches are available as an AI swatch library that is divided by color.

Various styles are included in this software such as hot foil effect, bokeh, metallic paint, gold leaf and metallic textures.

All textures are available in 1800x18px image files for users who do not have an illustrator.

Thirty-five brushed elements are available in both PNG and AI files.

A detailed PDF User Guide is available for beginners. 
Pricing:
The starting price of this plugin is around $18 per month.
7. Phantasm
Acting as a bridge between Adobe Illustrator and Photoshop, Phantasm makes your artwork easier by letting you adjust your vectors, adding text effects, and embed images with curves.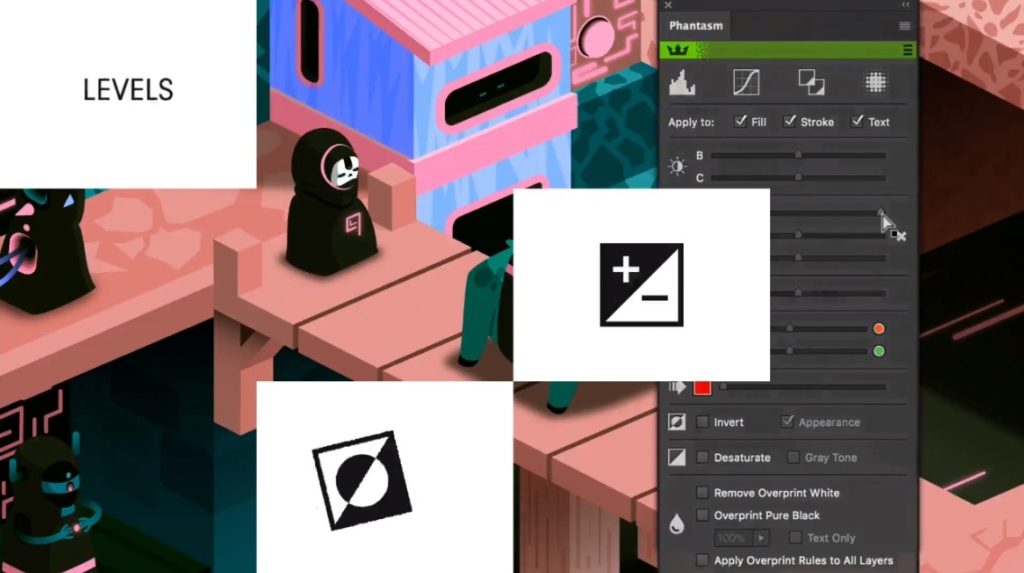 You can gain complete control over essentials without the need to juggle between two different programs. Some of the most valuable tools like Curves, Hue, Levels, Saturations, and Automation features are incorporated in this single platform.
Features:
Phantasm easily lets you adjust color with the features available on Photoshop, such as brightness, Curves, Levels, and Saturation.

It also works on vectors, embedded images, and editable text.

The adjustments on Phantasm are applied as live effects, which ensure a smooth and non-destructive workflow.

You can easily create a scalable halftone effect that includes controls such as Monochrome, Sampled colors, Grid angle, and dot gain.
Pricing:
It is a part of Astute Graphics 20 Adobe Illustrator plugins, and the price is $139 per year for a single user.
8. Vector Glitch
With the VectorGlitch plugin by Spinturnix, you can instantly add grungy or glitched effects to your vector art.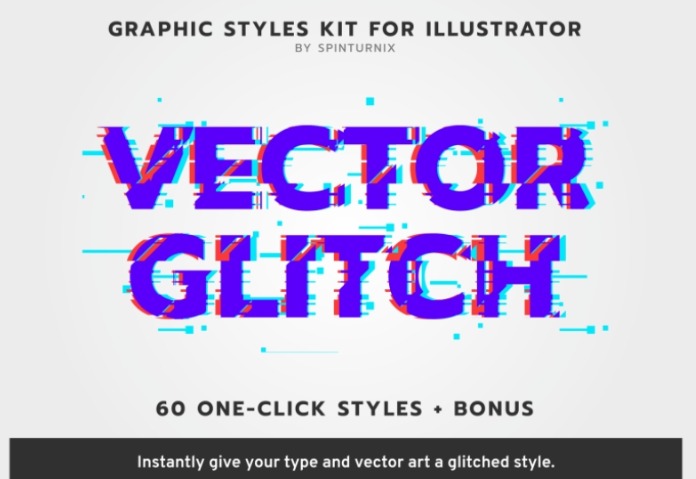 It includes 60 graphic styles which can be applied by a single click and remain editable after being applied. You can use this plugin for symbols, illustrations, icons, etc. you can add different glitch variations on repeated text letters.
Features:
With Vector Glitch, you can quickly add a glitched effect to your vector art choosing from sixty different vector styles.

It comes with a detailed PDF User Guide to help beginners.

A cheat sheet is provided on how to add every style in one image for quick reference.

Bonus fonts are provided that are not available on Illustrators that are Noma Regular in OTF and TTF formats.

The styles of this plugin are scalable and remain editable after being used.
Pricing:
A complete license single seat is for $19 per month.
9. Cineware For Illustrators
The Cineware for Illustrators plugin is designed by MAXON in partnership with TurboSquid.

It lets you edit 3D objects directly within Illustrator. It is a perfect plugin for designers who have never used 3D tools but still want to experiment with them. You can also import a 4D file and adjust it according to your need. The image automatically renders itself if a change is made in the image with this software.
Features:
The objects can be easily rotated and positioned with this software. You can easily show/hide individual 3D objects from any Cinema 4D scene.

With Cineware, you can adjust the color, transparency, and reflection of the materials within Illustrator. 

You can select a pre-set camera for your preferred viewing angle.

The lights can easily be adjusted using this software, including the brightness, color of lights, and emphasis of shapes.
Pricing:
This software is free to use.
10. Magic Isometry Line
Magic Isometry Light is a handy plugin for Adobe Illustrator; it is used to create isometric drawings.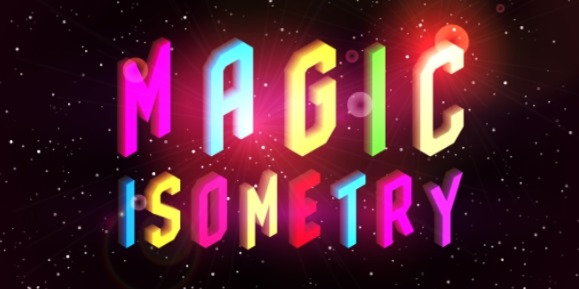 This plugin is operated as a compact panel in Ai, which is used to add isometric projections to flat shapes. Various tools are available in this software that includes a symmetry function for symmetrical designs and a reverse feature. 
Features:
The Magic Isometry Line includes a mount function that lets you combine isometric projections properly.

You can make isometry with just one click on 'make all function.'

A reverse feature is available that turns your isometric designs back to a flat image.

It lets you create symmetrical designs fast.

Arrows can move objects in the axes of the isometric system, giving you a broader view.
Pricing:
The price of this plugin is just $7 per month.
10. Fontself Maker
Fontself Maker is an Adobe Illustrator Plugin that enables you to turn any shape or lettering into a vector font.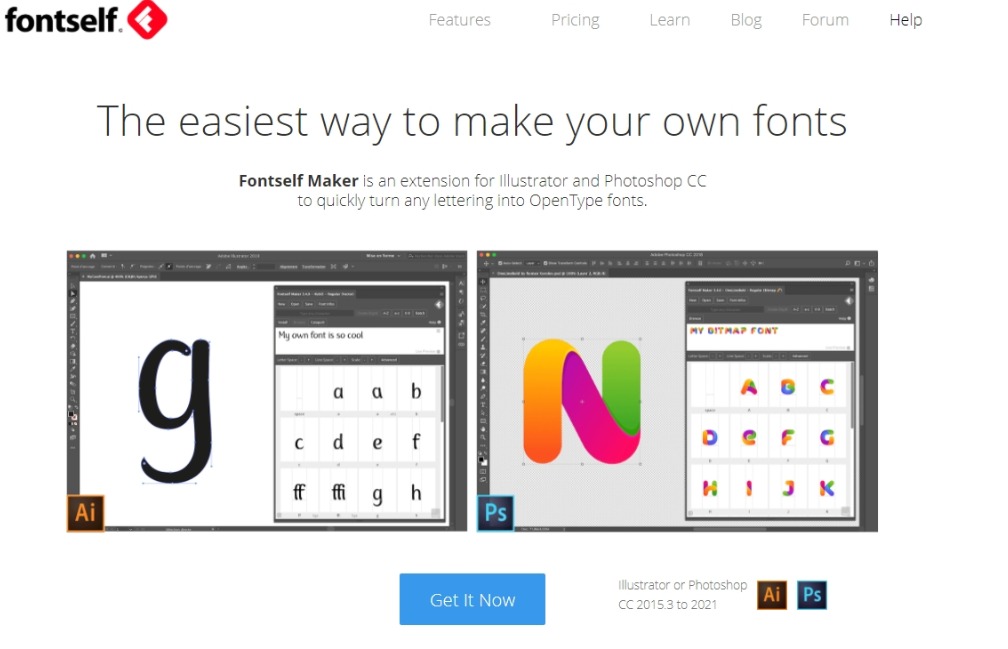 You can even turn your handwriting into OpenType fonts. You have to drag in and drop any icon, letter, or symbol to generate your font. When it collaborates with Illustrator, it even lets you add colors, edit shapes, and format according to your liking.
Features:
You can drag and drop alternate shapes to customize your font and add a unique touch to your vector design.

Fontself maker adds auto-spaces by adjusting the values, metric lines and importing metrics from other fonts.

To enrich your font, it creates ligatures or illustrated words.

You can easily adjust the color, shades, opacity, and gradient of font with this software.
Pricing:
It is a one-time fee of $49.
Make Your Design Process Easier With GoVisually
Design proofing software like GoVisually makes collaboration among the team even better and more accessible. Design teams can upload their work on GoVisually, and the collaborators can make edits right on the file.
There is no need to go through the hectic emails and word documents process to get design proofing on the file.
So if you're looking for a viable solution to your proofing troubles, try GoVisually today!