In professional-grade editing, Adobe Premiere vs. Final Cut Pro is the longstanding debate everyone wishes to answer.
Undoubtedly, both platforms lead the creative industry and are used by some of the world's best editors to make commercials, music videos, documentaries, movies, and whatnot! 
But which one's the best for you? 
Well, let the industry experts help you out here. You're about to find out as we compare both software across several categories:
Interface

Workflow

Features and tools

Performance

Accessibility and Integrations

Value for cost
So if you wish to get the whole scoop of information in one place and make the best decision for your creative team, stick to the end.
Now, let the showdown begin! 
A friendly introduction to Adobe Premiere and Final Cut Pro 
Adobe Premiere Pro, the earliest and most reliable computer-based editing software, has been around since 1991. Video editing software is a widely used industry standard since it has many pro-level tools and features. 
While the platform always had much to offer, it only improved with technological advances. Some of its newly released features discussed at this year's Adobe Max conference have successfully gained the approval and recognition of many creative experts.
Final Cut Pro, on the other hand, was introduced years later and has competed with Adobe's Premiere ever since. The latest version of Final Cut Pro has dramatically improved with better updates since professionals expect more productions using Apple's flagship editor.
Both platforms are extensively praised as every editor's choice (pun intended) and are packed with advanced features you'd be thrilled to use.
So let's find out which platform takes the win for you and your team! 
Adobe Premiere vs. Final Cut Pro – The ultimate showdown  
While this may be a product showdown, we will consider both platforms from a user's point of view. Since not every user needs the same type of features, you might prefer one platform over the other based on your specific requirements, the type of work you do, or the dynamics of your team.
Cut design & video review time in half
GoVisually is the #1 online proofing software to get visual feedback on Designs, PDFs & Video content.
Try GoVisually free today!
Make sure you're weighing your options as we compare both editing software.
With that said, let's jump in!
Interface 
One of the most frequently asked questions for Final Cut Pro would be:
Is Apple Final Cut easier to use than Adobe Premiere? 
And the most common answer is yes.
Adobe Premiere Pro feels overwhelming to users who are not professional editors. Adobe's products are built for professionals, and a lot is going on at first glance, but the interface is quite simple once you get used to it. 
There is a learning curve. However, it's easy to learn, and the process feels like child's play once you know where to find the right tools and how to use them. 
Recently, Adobe released an update introducing the Essentials and Vertical Video workspaces. This workspace is designed for general editing and editing in the 9:16 aspect ratio, putting all key tools within easy reach in a logical left-to-right order. 
Apple Final Cut Pro X has seen recent updates, but none introduced major interface updates. This is a good thing because an intuitive, easy-to-use interface is one of the charms of the software. It's easy to upgrade to the more advanced free software if you're a beginner, and the beginner-friendly UI makes it a breeze to get started.
Workflow 
Workflows will be specific to you. If you're already engaged in the Adobe or Apple ecosystem, it makes sense to stay within that eco-space. Using the same system is usually more cost-effective since learning a new set of tools is no longer needed. 
Premiere Pro is as seamless as you'd expect from the industry-standard workflow, perfect for heavy workloads. The latest version of the software has a new focus on importing media. A new import window now places the front and center of your clip, making it easier to find and select clips. 
Final Cut Pro video editor offers a similar workflow to Adobe Premiere. It took a lot of bug removal since 2020 to make the workflow smooth. FCPX makes it easy to create high-quality videos. It's easier to start, but editing work on a much smaller scale feels better.
While both platforms are great for a single-person workflow, they still have many shortcomings for team collaboration. But there's a solution, so you don't have to worry! (Hint: read till the end)
Features and tools 
Both software aims at users who want professional results, so both platforms have similar tools and features. This includes 8K support and the ability to create and edit virtual reality content using 360° angles.
Adobe Premiere Pro is constantly updated with new features and refinements, making it the most comprehensive video editing software. 
In a recent update, new tools were added to the tool palette, making the platform even more advanced for creative projects. However, Premiere Pro doesn't offer integrated visual effects, so you'll need to use a separate tool to create them.
While there are a lot of similarities between Adobe Premiere Pro and Final Cut Pro, the two biggest differences are file structure and timeline. Both platforms have incorporated more AI tools and features for editors, but Adobe stays ahead in introducing more features.
Performance 
Premiere Pro is fast and efficient. However, it is slower than FCPX software when exporting and rendering. Final Cut Pro is more stable than Adobe's software and feels robust. 
There are only a few devices that Final Cut runs on, meaning that Apple can optimize Final Cut for only macOS. In contrast, Adobe Premiere works on various devices and operating systems and is more generalized for performance. 
Performance is the category where Final Cut Pro takes more brownie points, no questions asked.
Accessibility and integrations 
Final Cut Pro is a macOS-only software. Final Cut is unavailable on any Microsoft Windows devices and will most likely not be available. Adobe Premiere Pro is compatible with both macOS and Windows devices. This means that Adobe Premiere is more widely accessible than FCPX.
Regarding integrations, each video editing software works best with the company's other products. Premiere Pro works flawlessly with other Adobe tools. The platform works great with Adobe After Effects, Photoshop, and more. 
Numerous third-party integrations are available within the Adobe CC system to facilitate your work on Adobe Premiere.
Final Cut Pro is a great program for integrating with iMovie. This makes it perfect for rough cuts or concept work. It is also ready for Apple's Motion app, which is designed to help with special effects. However, Apple offers limited third-party integrations, making things difficult for a large-scale team or project.
Value for money
Premiere Pro is only available through a monthly or annual subscription that is needed to receive the latest updates and features. The standalone video editing app is expensive. It costs $20.99/month. 
A better deal on the Creative Cloud, All Apps subscription includes more than twenty tools like After Effects. Photoshop, Lightroom, and Premiere, at $54.99/ month. 
There is no Final Cut Pro subscription cost. The software is available for a one-time payment of $299.99. This gives you access to all future updates and changes. There will be no ongoing costs when editing with Apple products, as both iMovie and Apple Motion are available for a one-time payment. 
Value for money?
We say they're both valuable and affordable at the same time.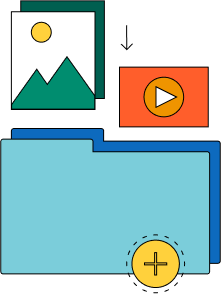 Need a quick way to share large files and creative assets?
With GoVisually Share, it's absolutely free! Try today.
The final verdict  
In the end, is Final Cut Pro worth it or Adobe Premiere? 
Our verdict is that both platforms have their strengths and weaknesses, and it's up to you to decide which fits your work style better.
A macOS user would say Final Cut. A Windows user would say Adobe. Similarly, a small-scale team would find FCPX more advanced and easy to use, while a large-scale team would prefer Adobe Premiere for its accessibility and range of integrations.
If you've chosen your winner by now, you must have considered the reasons like everyone else. As long as it works for you and helps you create quality content for the world!
Wait…
What about a solution that could make your creative workflow effective for Adobe Premiere and Final Cut Pro?
GoVisually – the smartest way to elevate your creative workflow 
Whether you use Final Cut Pro or Adobe Premiere, both platforms are designed to cater to a single-person workflow. However, creative projects are incomplete without creative collaboration!
GoVisually is the industry-leading platform for Adobe Extension and FCPX to make your workflow effective.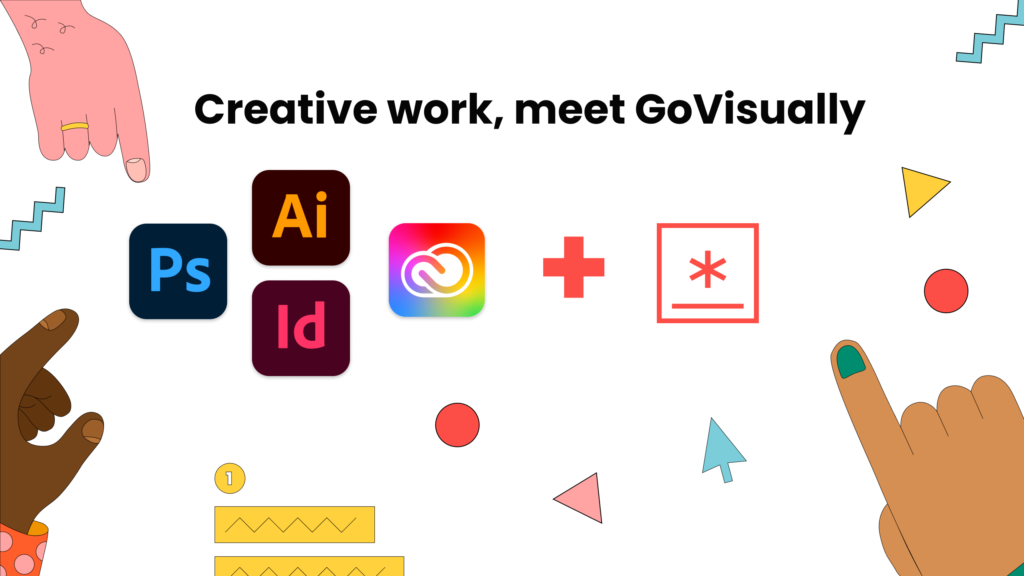 GoVisually is an online proofing, collaboration, and project management software made especially for professionals who work on everything visual. 
With advanced tools for visual annotation, one-click approvals, feedback through time-stamped comments, file support for all file types including PNG, JPG, PSD, and Videos, and more creative features, GoVisually is the one-stop solution you need to make team collaboration supercharged with productivity!
Start your free trial and experience the GoVisually revolution.