Nearly all marketing strategies use visual aids to get their message across. A perfectly crafted illustration can sometimes be more effective than just plain text.  
Visual annotations are a great way of collaborating with your coworkers. Annotation tools make it easy to conduct meetings, whether they are online or in-person. The visual aspect of annotation tools makes your business strategy eye-catching and appealing. 
You can capture and record all your notes, comments, and feedback on the original content item with annotation tools. With the help of these, everyone has a clear picture of how feedback relates directly to the content it is describing. Moreover, you can also get feedback from your peers in real-time. 
This article will discuss five annotation tools to streamline your professional content. This list will contain free and paid options to choose the tools that best fit your business needs.
What are annotation tools?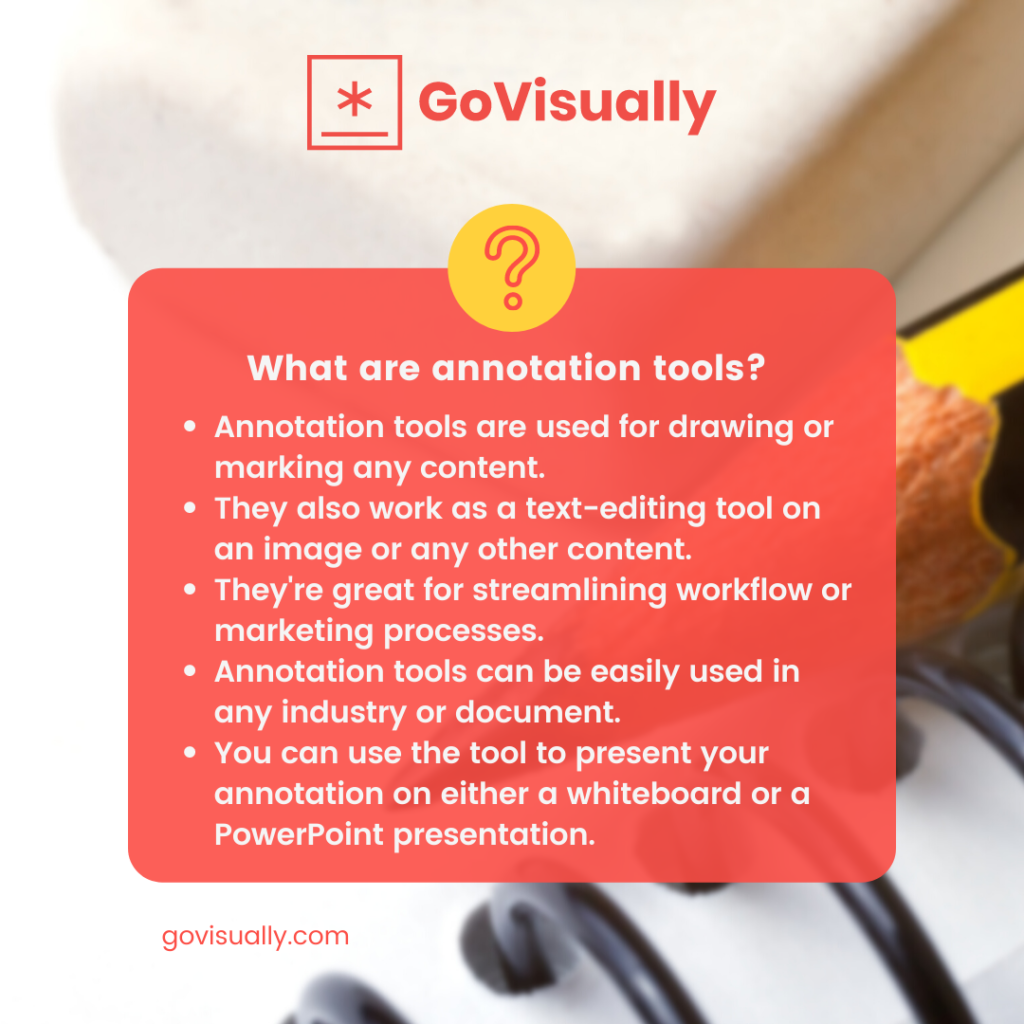 Annotation tools are an application that is used for drawing or marking any content. Annotation tools also work as a text-editing tool you can use on an image or any other content. These tools are great for streamlining your professional workflow or marketing process. 
Annotation tools can be easily used in any industry or document. You can use the tool to present your annotation on either a whiteboard or a PowerPoint presentation. 
Types of annotation tools
There are three different types of annotation tools.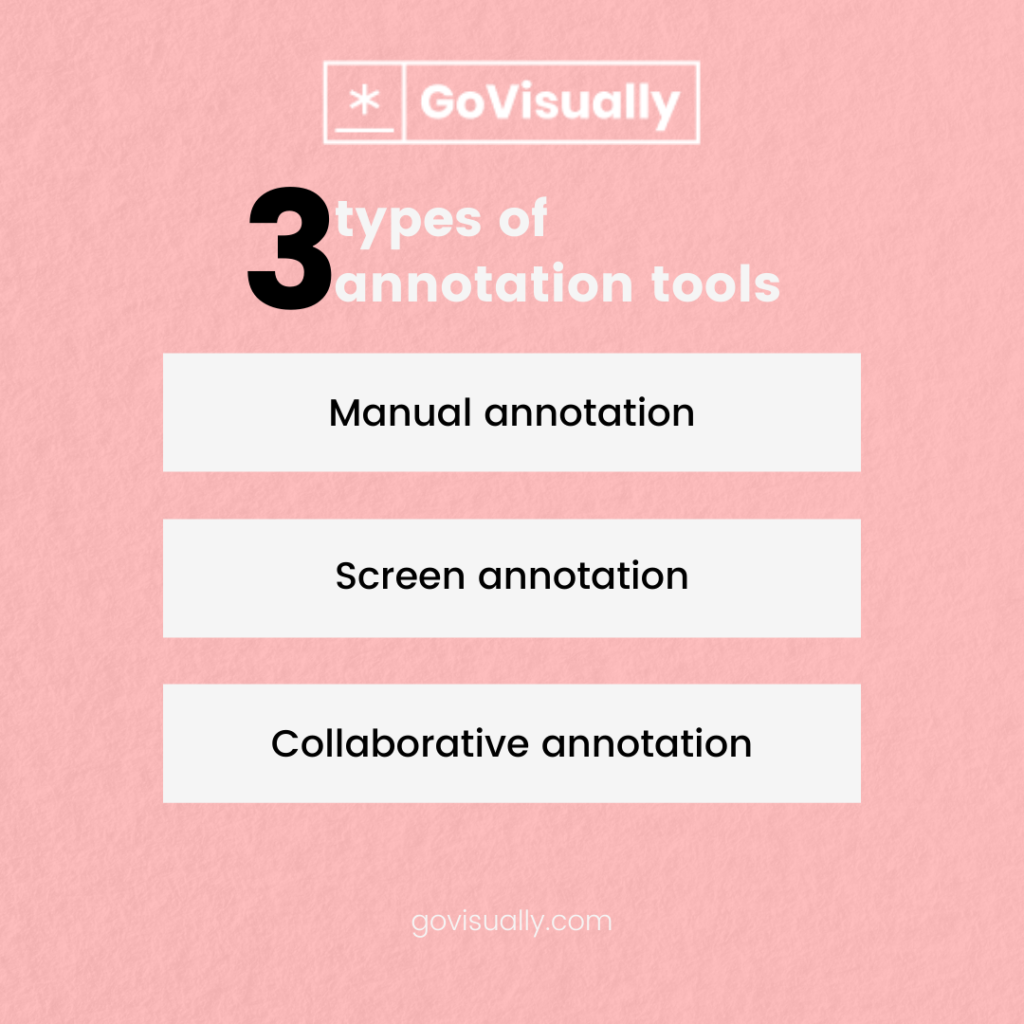 Manual annotation
With this tool, you manually annotate any piece of content that can be shared with your colleagues. 
Screen annotation
Screen annotation can be used on platforms such as Zoom. You might be wondering how to use Zoom annotation? With this tool, you annotate the screen shared with your peers. You can use images, texts, and other options to convey your message.
Collaborative annotation
This annotation tool is great for meetings and teaching purposes. 
6 best online annotation tools
Now that you know why annotation tools are important, here are some of the best annotation tools online.
GoVisually
If you want an annotation tool that is easy to use and provides great results, then GoVisually is the software for you. With GoVisually, you get feedback and comments in real-time. You can use GoVisually to give feedback on designs, Videos, and PDFs.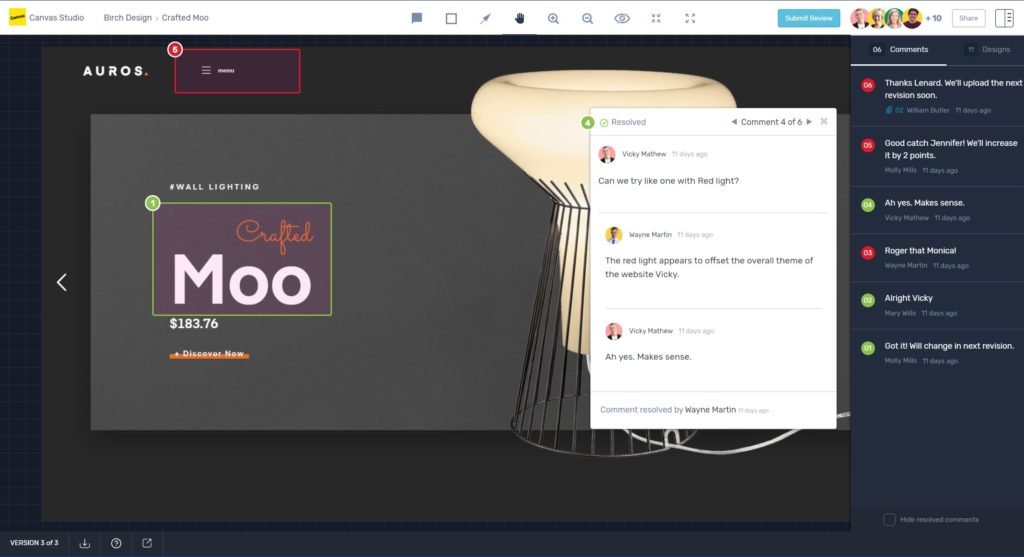 GoVisually is a highly rated annotated tool, and it is trusted by design creators, marketing teams, and creative agencies. With such a positively reviewed product, you are guaranteed you have tools that elevate your workflow. 
With GoVisually, you can overview and edits your designs in real-time. You can easily view, edit, collaborate and manage your designs seamlessly. Govisually's collaboration interface works smoothly without lagging. This makes it easy for everyone to stay on track. 
Govisually uses a mobile-friendly app and interface that does not compromise on quality. This convenience makes it easy to annotate your work even when you're on the go. GoVisaully's annotation tools are also available on mobile phones. 
GoVisually annotation tool has a free trial period you can use if you want to try out the product. After that period, you can pay $20 per month for personal usage or $50 per month for teams. 
V7
V7 is one of the best image annotation tools on the market. If your business deals with visual media, this can prove to be a great annotation tool.
It is an automated annotation tool that combines dataset management, image, and video annotation, and autoML model training to label any required tasks automatically.

You can use the V7 tool to annotate and manage any data aspect of your workflow. V7 is compatible with:
Images

Videos

Microscopy images

DICOM medical data

PDF and documents processing
You don't need any prior technical training to use the V7 annotation tool. With V7, you can use multiple annotated models and collaborate in real-time. V7 also offers tools that make it easy to annotate videos frame by frame. 
V7 is a paid annotation tool; however, you can try the application on a free 7-day trial. After the trials, V7 costs $150. 
Scale AI
Scale AI is a data annotation tool that makes it easy to annotate large volumes of data. With Scale AI, you can annotate 3D items such as sensors, images, and video.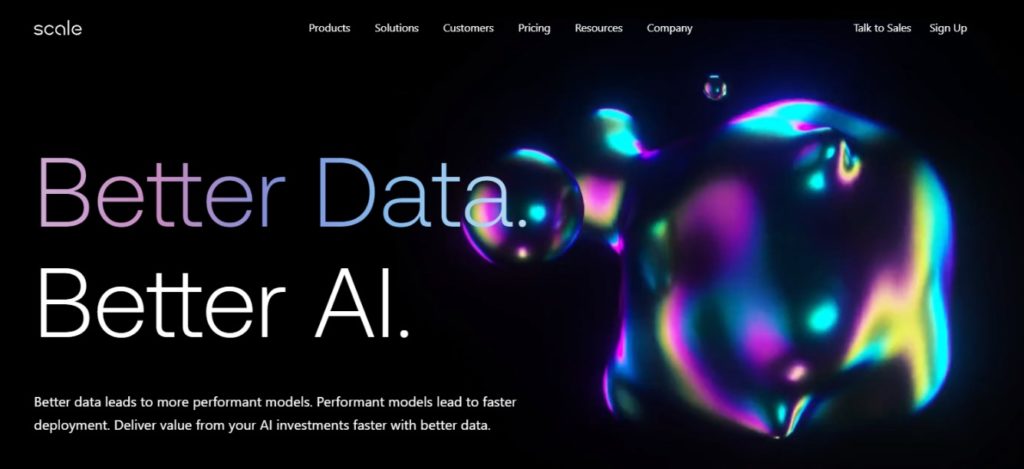 An automated annotation is a great tool in case you might miss anything. Scale AI features ML-powered pre-labeling. This is an automated quality assurance system. ML labeling also provides dataset management, document processing, and AI-assisted data annotation. This tool makes it easy for the AI to make any automated annotations necessary.  
Scale AI also offers synthetic data generation and super-pixel segmentation. This automated tool might be a little difficult to use for beginners, but it works best for visual effects departments.
Scale AI is a pricier annotation tool with a price tag of $50,000; however, if you want a highly technical and advanced application, this is the annotation tool for you.
Mark Up
Mark Up is a great annotation tool for those who want feedback and comments in real-time. If you're working with a team or a small group, Mark Up makes collaboration easy on live websites and digital content.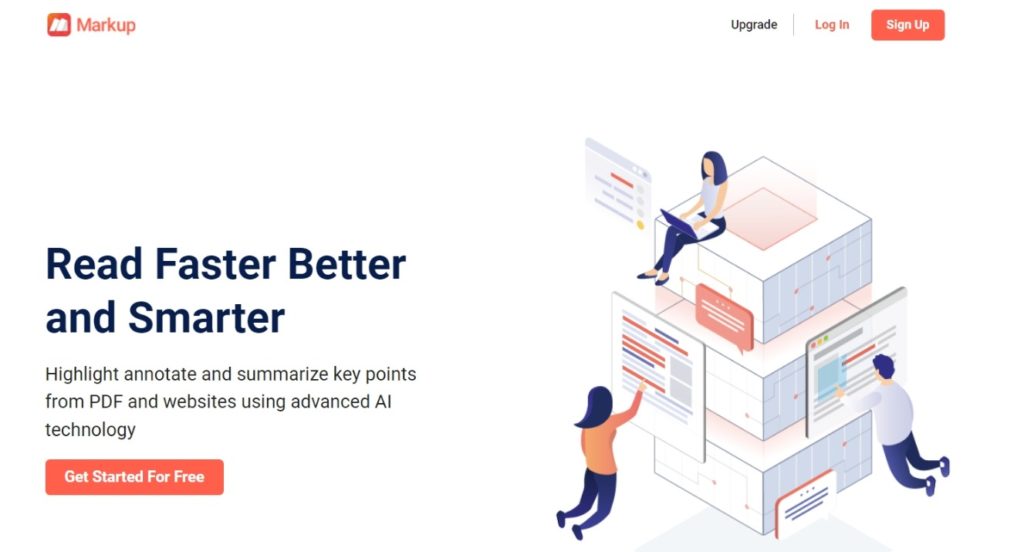 With Markup, you can interact with your entire team and make document review quick and simple. Markup features an AI Auto Summary option that allows all your work to be summarized quickly. Summaries can be saved on your device for when you want or need to review your work and make some changes. Mark Up also works best as a pdf annotation tool. 
With Mark Up, you can provide visual and textual feedback in real-time. Mark Up makes it easy to invite other collaborators to review, create or answer comments. You can also organize all your work, including web pages and PDFs, in one place.
Mark Up is also available as a chrome extension, and it works great with any web design. Another great thing about Mark Up is that it is free and requires no payment to unlock any extra features.
nTask
If you need a project management application, then nTask is the annotation tool for you. nTask allows you to add your desired attachment to the task that you are working on. You can comment on this attachment and even add other people for collaboration.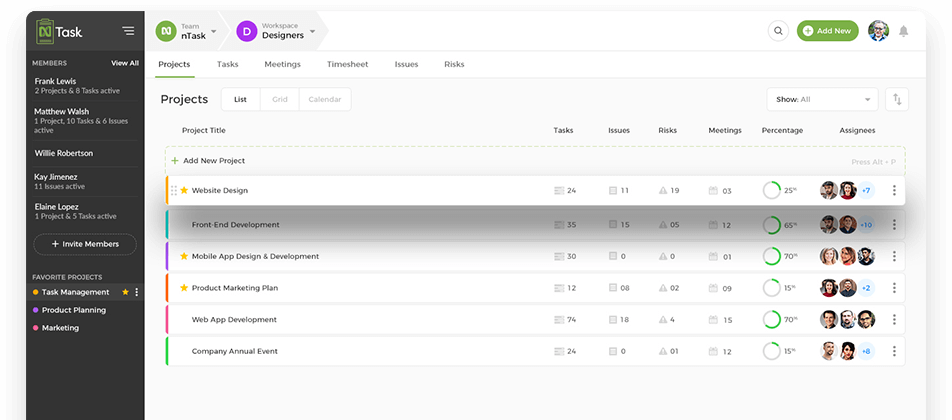 Office teams can use this annotation tool to plan and analyze important everyday tasks and collaborate with one another on project planning.
nTask offers multiple features such as:
Checklists

Public links

Multiple board views

Activity log-ins

Meeting follow-ups

Notifications

Calendar Sync and many more
These tools make collaboration easier and streamlined. nTask also offers useful budgets and other financial summaries to keep track of all the necessary facts and figures. 
nTask is known for its Kanban Board. Kanban Board is a project visualization tool with which you can plan your projects. You can use templates to create your project board. You can use Kanban Board's highlighter tool to highlight important parts in a text. 
nTask offers several pricing plans, so there is something for everyone. The nTask free plan is great for freelancers. nTask premium works best for startups and is $2.99 per month per user.
The business plan is recommended for large corporations and starts at $7.99 per month per user. nTask also offers a premium enterprise plan, and its price is set on demand. 
SuperAnnotate
Superannotate is a complete image and video annotation application. This annotation tool streamlines and automates your computer workflow.

With Superannotate, you can create high-quality annotations that do not compromise the quality of your media. This tool allows you to conduct various computer vision tasks such as object detection, semantic segmentation, keypoint annotation, cuboid annotation, and video tracking. 
Superanotate allows you to create vector annotations and pixel-wise annotations. This annotation tool is very helpful for visual-based industries. The automated annotation makes the labeling process easier and more efficient. Automated annotation gets rid of any human errors. 
With Superannotate, you get a free web-based tool and advanced project management features. Superannotate offers a free 14-day trial. After this trial, you can choose between the custom starter, pro, or enterprise plan. The prices for these plans are available on demand.
Key takeaway
Annotation tools are important for streamlining your workflow. With annotation software, you can collaborate easily between teams and offer feedback in real-time. Annotation tools are important as it adds a visual touch to your work.
There are several options for annotation tools. Each has its strength, so you should choose the tool that best serves your business' needs.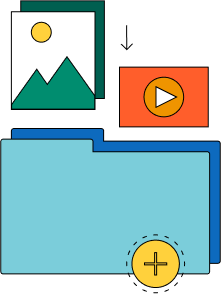 Need a quick way to share large files and creative assets?
With GoVisually Share, it's absolutely free! Try today.