Looking for the best designers to follow on Behance for your daily dose of creative inspiration? Or you're just hoping to connect with a designer who can give face to your vision?
In any case, Behance has it all!
However, scrolling through endless amazing feeds and portfolios can often leave you overwhelmed. I mean, there are literally over 10 million users and designers on Behance. So how do you connect with the best of the best?
We've picked our top 10 best designers from Behance that you should follow. Let's start!
Cut design & video review time in half
GoVisually is the #1 online proofing software to get visual feedback on Designs, PDFs & Video content.
Try GoVisually free today!
Saxon Campbell is a New York-based accomplished graphic designer, conceptual strategist, and branding specialist for fashion and retail brands like P&Co, Frockhub, and The Monster Cycle with over 38k followers and 119k appreciations on Behance.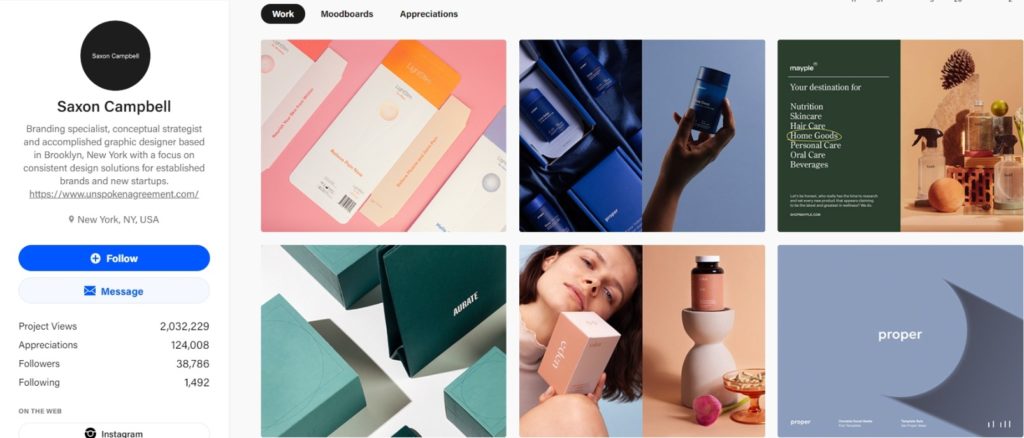 He is an enthusiastic designer who thrives on providing solutions for brands and new startups consistently and puts together exceptional designing processes and creative thinking to support local and global brands to make them luxurious and unique from others. 
Anna Dhun is a splashy illustrator and designer freelancer based in London, well-known for creating colorful, bold, and cheerful style designs.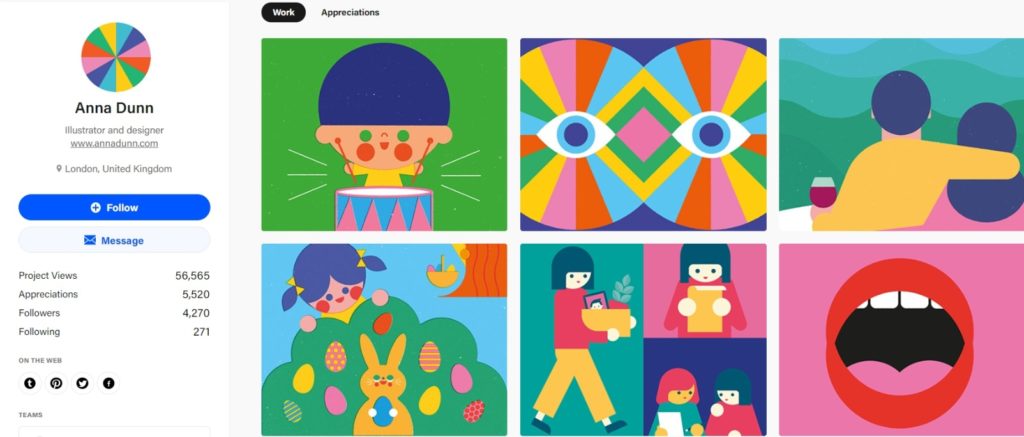 She has over 4300 followers and 5500 appreciations on Behance and has worked with teams like Human After All. She has distinctive designing tactics along with her rare colorful style, inspiring individuals to be more creative. 
We can't leave Ryan Atkinson behind when talking about the best designers to follow on Behance.

Ryan Atkinson is an inspiring Dubai-based creative director and designer with 40k followers and over 71k appreciations on Behance who intends to build a robust emphasis on typography and geometric patterns. Ryan tends to inspire individuals with his over-the-top designing projects. 
The multitalented Marta Cerda is one to look for if you want to get inspired for multiple designing purposes!

The highly talented designer is a pro in various careers other than graphic designing, like art director, digital letterer, and illustrator. Marta is based in Amsterdam with 32k followers and 49k appreciations on Behance and is famous for providing the experimental type and editorial design work, including typography. 
The most famous Co-founder of the New York-based studio and artist representation agency, Sunday Afternoon, Shane Griffin is a Newyork-based free agent born in Ireland and is known to work with top-notch clients like Nike Bacardi and Adidas. 

Shane inspires individuals with his remarkable work as a live-action director and visual artist. Shane's transition of diverse work from animation and illustration to film direction and photography makes him an outstanding designer of all time. 
Chad Micheal is a branding and packaging pro with over 25k followers and 55k appreciations on Behance. He has been known to have worked with multiple robust agencies in New York as a lead designer like PearlFisher, Landor, and stranger stranger.

Moreover, Chad inaugurated his studio in 2014 and published 20 publications, including Los Logos, Logo Lounge, CA Magazine, and HOW. Chad's also known to have worked with Jack Daniels and Entertainment weekly. 
Andrew is a vintage-inspired self-taught illustrator. He has various other experts, like being an Art director at Kindred Studio. And he quickly hails as one of the most genuine designers with 40k followers and 90k appreciations on Behance. 

After completing his degree in business, Andrew Fairclough started working with a designing agency while exploring his skills part-time in skateboard and snowboard graphic designing.
Andrew has worked with top international clients like GQ, ESPN Magazine, Amex, Penguin Books, Billabong, Ride Snowboards, Nike, Miller Lite, Jack Daniels, Little White Lies, Random House, Wired, Playboy, and The Critical Slide Society. 
The artwork of Andrew is galvanized by mid-century illustration and various other artistry, including vintage sci-fi, comics, surrealism, DIY art culture, and the textural wonders of degraded print. Andrew has confined his working theme to stay connected to his roots and revamp the ideas of the vintage theme.
Rus Khasanov, a Russian-based multiple-award-winning visual artist, believes in the "Beauty is everywhere" mantra. He stands by it through his remarkable contribution to visual art in his music videos, typography, and illustrations. Rus prioritize delivering solid emotions in his visual art with consistent improvisation and creativity. 

The visual artist is known to have worked with market-leading clients like Samsung, Adobe, Atlantic Records, Bloomberg Markets, Dunkin' Donuts, Fortune, HTC, IBM, GQ, Gigabyte, LG, Linda Farrow, MAC cosmetics, Ministry of Sound, Philips, and many more with over 190k appreciations and 87k followers on Behance. Rus' work "Warm Up" is an exceptional example of his experimental and creative work. 
Spencer Harrison is an Australian-based science-driven artist. He is famous for his bold and colorful contributions to art.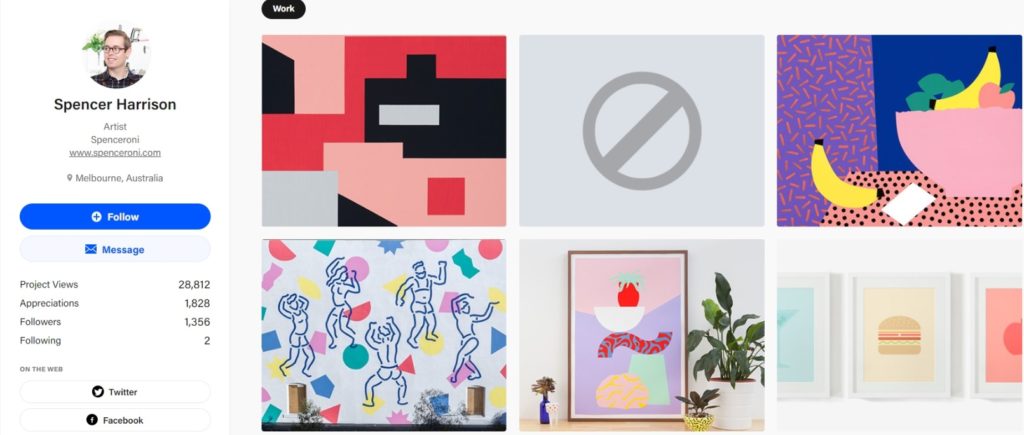 Spencironi explores and experiments with science through his artwork and seeks fresh ways of perceiving and portraying the mundane. He is an inspiration for all creative minds with over 1k followers and 28k+ appreciations on Behance. 
The well-known award-winning graphic designer and illustrator based in Singapore with over 12k followers and 14k+ appreciations on Behance.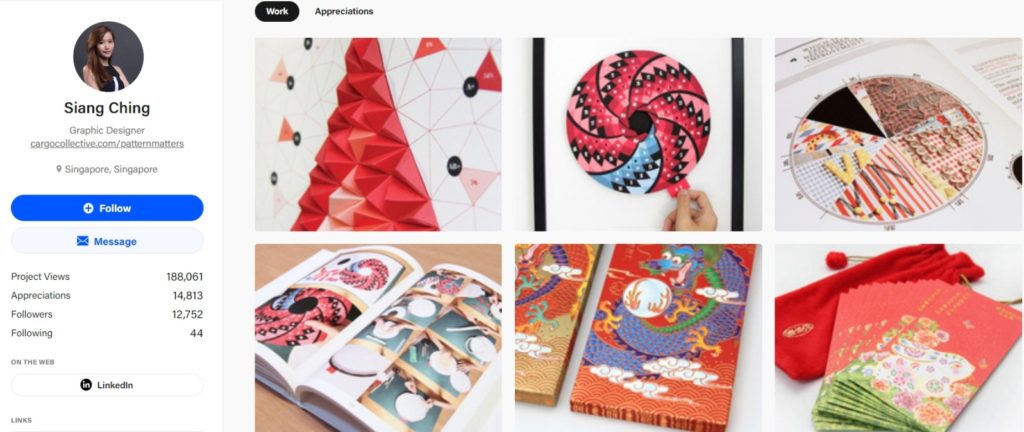 Siang has contributed to visual arts with her inspiring work. Siang completed her diploma in visual communication from Nanyang Academy of Fine Arts and graduated with a bachelor's in design communication from LASELLE college. Moreover, Siang incorporated the foundation of Pattern Matters.
So how did you find our pick of the 10 best designers to follow on Behance? Comment and let us know.
And oh, don't forget that you can now share designs and creative assets with GoVisually. And that for free! So set yourself up for success and easy design sharing today.