What do you think is appealing about a 'meet the team page?
It will all make sense if you look at the business the same way as a stranger. You would be more likely to gravitate towards a company you feel like you know rather than one that tells nothing about itself. 
The more personalized approach a company takes, the better the effect is on converting your average audience into loyal customers. And yes, this involves introducing your core team members in charge of operations through a snazzy meet the team page. 
The days of impersonality in the business world are long gone. It's the best way to face the company and make the customer experience more intimate and friendly. So what are some other advantages you can get from meeting the team page?
Let's find out.
Cut design & video review time in half
GoVisually is the #1 online proofing software to get visual feedback on Designs, PDFs & Video content.
Try GoVisually free today!
Create long-term relationships
As a business, it's essential to create a good connection with your customers and your clients. And the most effective way to do this is by getting personal with them. But what could be the ice-breaker that you need? 
You guessed it; it's a meet the team page that'll give clients a quick overview of what and who they can expect before you meet in person. It'll not only humanize your company and showcase what goes on behind the scenes at your business, but also who the people in charge are. 
Show off your team's talents
Your meet the team page is the chance for you to provide details about the members that make all the magic happen. It will include who they are, what they do, their experience, and any significant accomplishments and projects under their belt. 
Not only does this leave a great first impression to those who haven't heard of your company before, but it also projects an aura of confidence. It shows the person reading that you know how to get the job done and where your strengths lie. 
It's almost like you're marketing your company's talents to your clients, and getting the most impact out of your website becomes a breeze. 
5 meet the team pages that will blow you away
Are you convinced yet? Of course, you are. What you'll need now is an inspiration to understand better what kind of meet the team page will fit your business and what type of content you'll want to put on there. So let's get into it. 
Philly Reps is a marketing and consulting house with a minimalistic and larger-than-life design to meet the team page. They kept things simple and avoided something too elaborate by presenting their team with grayscale images that take up most of the screen.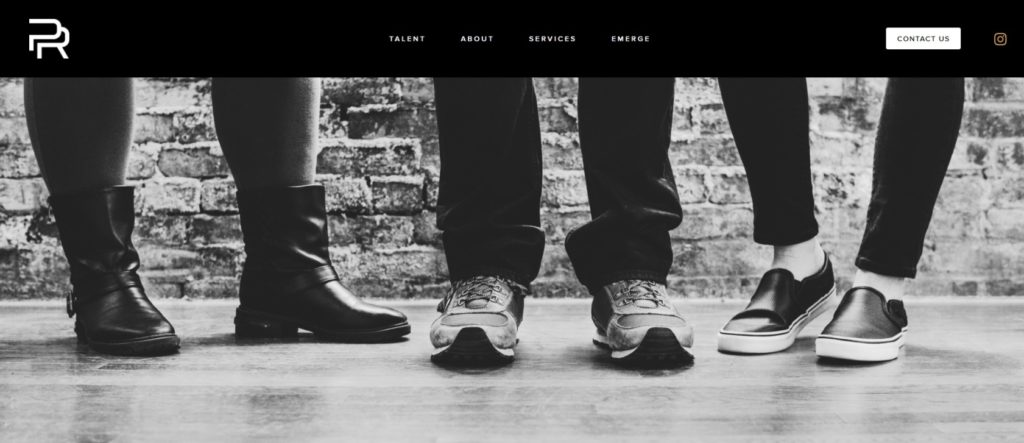 It looks clean, sleek, and, best of all, consistent. There are brief descriptions of each member under the photos that give a quick overview of who they are, where they come from, and the qualifications that make them an asset to the company. 
If you have a good eye for design, you'll notice how each description is roughly the same length, maintaining balance and alignment between grid elements. This does a great job of maximizing readability. 
The way Rock Kitchen Harris abandons conventional styles of the usual meet the team pages for cartoon images of their employees instead. Rock Kitchen Harris is a full-service agency that chose to showcase its creativity through custom caricatures drawn up by its employees.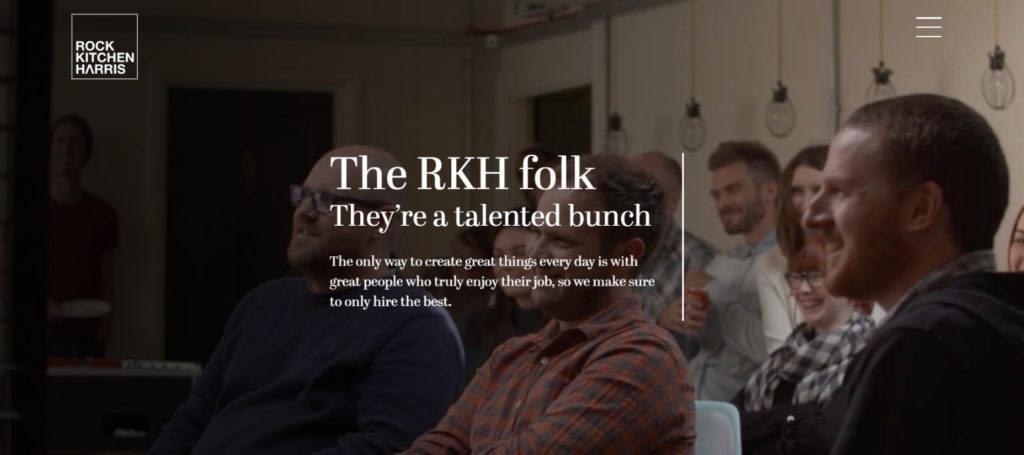 As cool as it looks, it's also functional in how each employee's personality is considered with the avatars displayed. While some wanted something similar to their profile pictures on LinkedIn, others decided to dress theirs up and get creative. 
This idea works because not only is it memorable, but it also brings a ton of personality to your agency. At the same time, it shows the excellent relationship the company has with its employees where they are given the leeway to have some fun as well. 
LiveChat is an AI customer service and chatbot solution that chose to take their visuals to the next level. The photos of each team member show precisely what their job is in a fun and symbolic way. What better way to tell the audience what each member does than by showing it?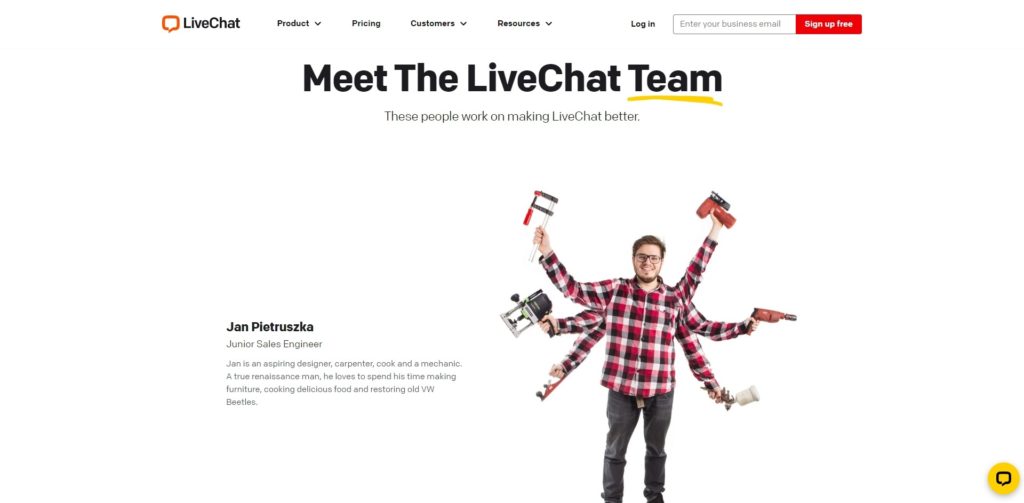 Not only is this effective in showcasing how unique they are as a team, but it gathers the reader's interest to go on and read the short bios of the employees. This results in a longer time spent on the website, which ultimately counts as a critical engagement metric. 
Through this layout, each employee's role, interest, and personality is highlighted, and it skillfully projects how the company is aware of where the strengths of their teams lie. 
Humaan is an agency that develops all kinds of digital products, from UI/UX design eCommerce to applications. And they want to let you know they are nothing but extravagant. Their meet the team page is a bold yellow that instantly pulls you in with the enigmatic team shot.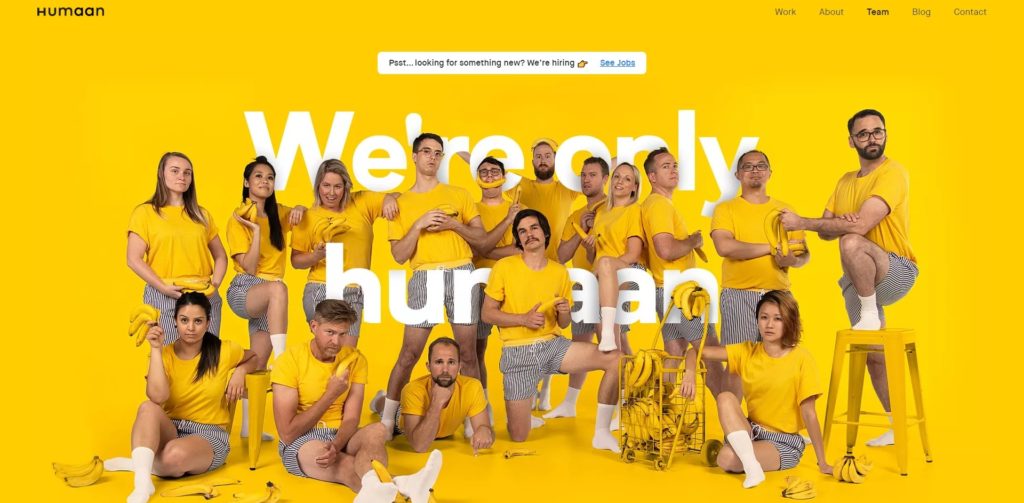 As you scroll down, each employee is displayed individually with what they do in the form of gifs. One person is playing with sand on the beach while another blows bubbles. 
Amusing descriptions such as "chief meme manager" also bring a playful vibe that will attract the millennials and Gen Zs. The message is clear, and they want whoever visits their website to know that they are human just like you, which instantly creates trust and familiarity with the agency as a whole. 
There's no better way to make an impact than with lively and bold portraits against solid backgrounds. And that's precisely what UWG does as digital content specialists.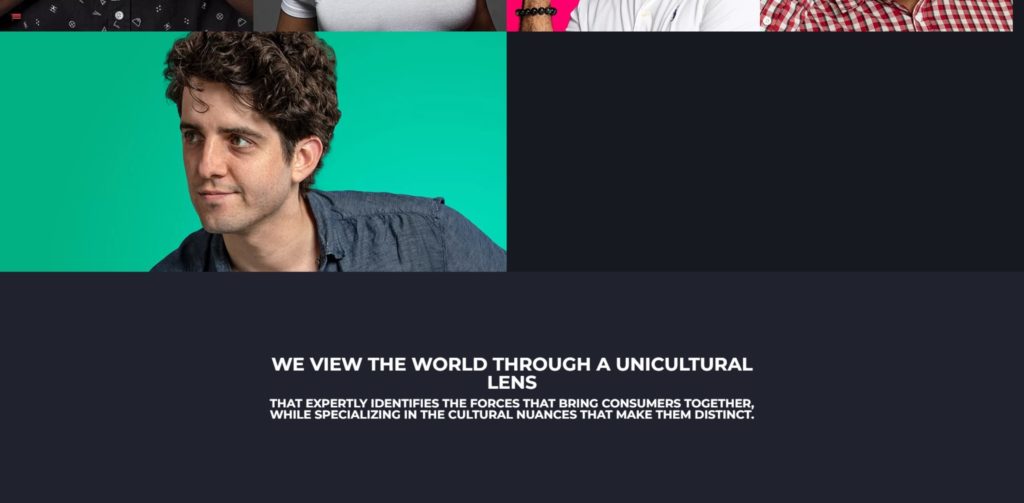 The images are squares, but they break the usual pattern and arrange them erratically. To know more about whoever catches your eye, you can click the portrait to open a modal. Overall, this is a great way to create a bold image for your agency without going all out. 
It is a simple design and idea, but each portrait is packed with the vibrant personalities of the members, which makes it memorable for whoever is viewing the page. 
Wrapping up
People like to buy from real people.
That's why the team pages resonate with the audience; they answer questions and give a solid introduction, so you know exactly what you're getting into. 
Whether you want a page that is eye-catching and stands out, or you would instead go for a more straightforward display, viewers will appreciate getting to know your company through it. 
So get inspired, grab a meet the team page template, and get on GoVisually where you can review your page's design and content before the final stage. This way, you can make sure what you present is a solid representation of your team and what they can do, with their approval and opinions factored in.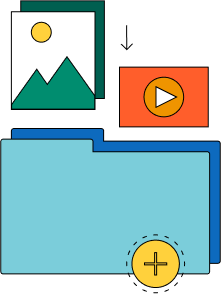 Need a quick way to share large files and creative assets?
With GoVisually Share, it's absolutely free! Try today.