Celtx is an excellent pre-production tool that can be used for various purposes. Whether editing media projects, organizing files, or creating podcasts or screenplays, Celtx is the first choice for many film experts!
In this article, we will look at what Celtx is, why you might need Celtx alternatives, and the 6 best Celtx alternatives you should be considering. 
What is Celtx?
Celtx is a powerful screenplay writing software. It has 6 million users in 190 countries and is used to writing an engaging screenplay that spans multiple genres. Whether you need a script for a film, a podcast, or a game, Celtx is naturally a go-to tool. 
The program has many features and tools that can help you get your dream script. One such feature is the ability to take your partner or team on board and collaborate with them on the project to execute it with perfection. This means that you can get feedback from each other and start making changes simultaneously. It is kind of like GoVisually, but strictly catered towards screenwriting!
If you are wondering how to use the Celtx app, you will be glad to know that the best thing about Celtx is that it is straightforward – the user interface is clean and does not require a lot of time on the user's end before they master it. Once you start using it, learning and following the guidance is pretty convenient. 
Besides the actual scriptwriting, Celtx can also help you plan and outline the project. This is yet another aspect that makes it a great collaborative tool that can ensure that you and your team are on the same page about everything!
Lastly, is Celtx free?
Yes, there is a free trial, as well as a free plan for Celtx that you can benefit from. On the question of is Celtx free, you might also want to know that there are paid versions of the app, but if you don't want them, you can always stick to the free plan.
Celtx: main features
The main features of Celtx include: 
Formatting
You can easily format your script according to industry standards using Celtx.
Navigation
Celtx also provides easy navigation. You can quickly jump to any scene and even rearrange the order of the scenes easily.
Notes
You can annotate and note any line of text from the script, which makes the whole review and approval process more accessible. 
Index Cards
Index cards are a great addition to any storyboard/script, and Celtx ensures that you can use them when creating a story on that software. Use can use virtual notecards to outline, organize, and view your story.
Breakdown
Stay on top of all your work with the Celtx software and get a general overview of the script and all its aspects.
Visual Storyboard
You can use the Celtx visual storyboard to block each scene in a detailed and visual way with a large library of images.
Media
Celtx also allows you to add limited forms of media to your script. You can add images to your script from the web or your computer and enhance your script. 
Catalog
With Celtx, you can schedule and budget the production process.
Celtx alternatives
I know what's you're thinking: since Celtx can be used free of cost, there is no need to look at a Celtx alternative or a Celtx free alternative. Well, despite its excellent features, you might find that Celtx is just not for you. In that case, you must look into alternatives for Celtx.
The following list consists of some of the top picks for Celtx alternatives, along with a discussion of why you should consider them! 
1. GoVisually
I'm sure you saw this one coming!
But GoVisually is genuinely one of the best Celtx alternatives out there. Like Celtx, it too offers you to annotate, make notes, and collaborate with team members on your projects.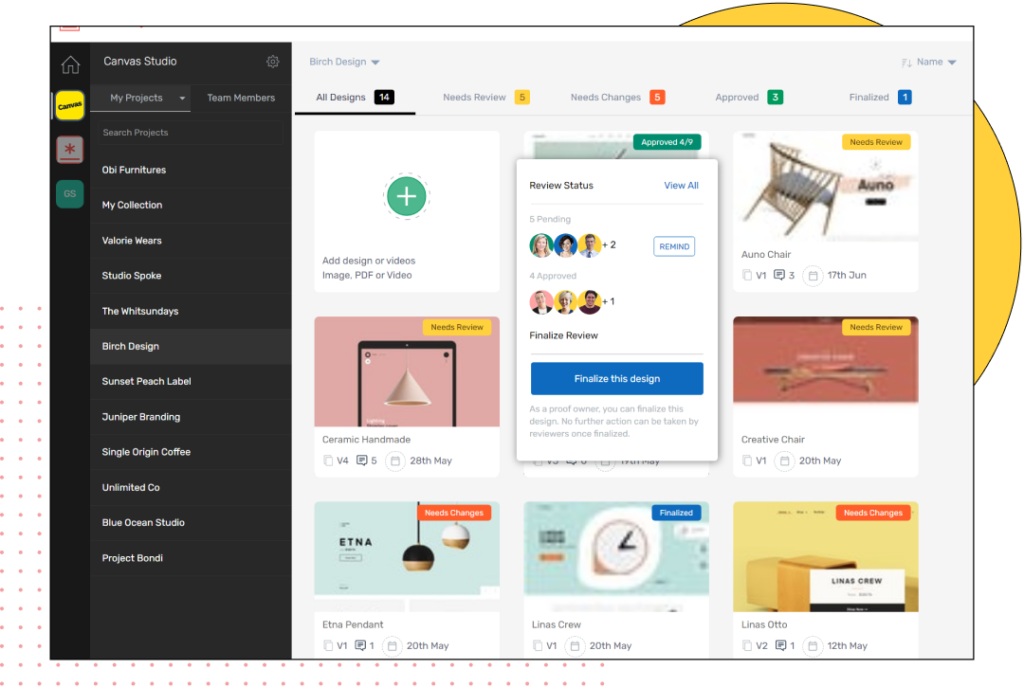 However, it is more immersive and accessible than Celtx because it supports way more file formats than Celtx. Using GoVisually, you can edit PDF files and images and review and approve videos. This means that not only are you streamlining your pre-production processes but can also significantly evolve post-production processes. 
With GoVisually, you can invite as many people as you want to review your work – and the best part? They don't even have to sign up! GoVisually minimizes a lot of effort into online proofing and collaboration for creatives and hence is an excellent alternative to Celtx. 
2. Studio Binder
StudioBinder is yet another one of the best Celtx alternatives. It is meant to accommodate all your video and photo production and management. If you want a seamless production workflow, Studio Binder can be a great alternative to Celtx.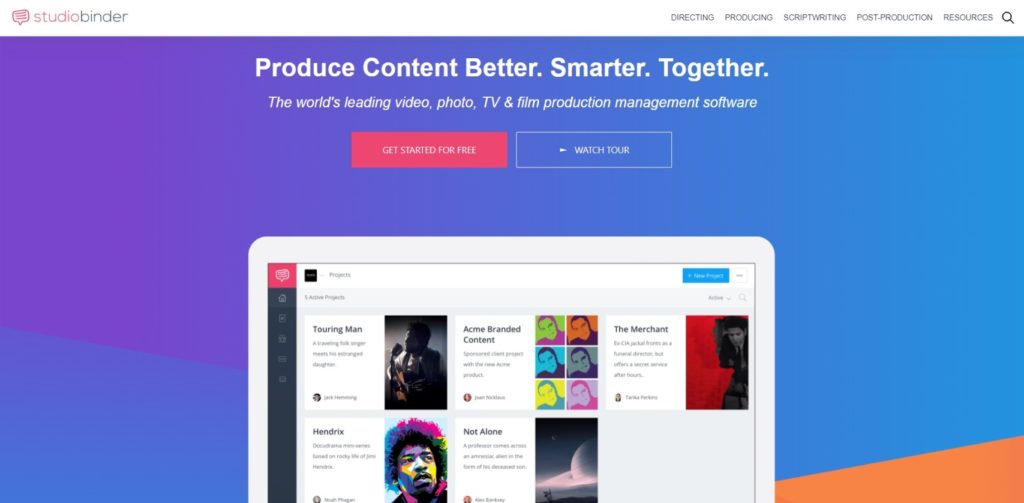 Its key features include automatic screenplay formatting, real-time collaboration and commenting for feedback, and multiple version management. You can even use personalized call sheets that can be utilized for script breakdowns and visualized shot lists.
Thanks to these features, Studio Binder calls for an impeccable production workflow and helps you stay organized and on top of things. 
3. Montage
Montage is also an alternative to Celtx. It essentially presents you with options straight from Hollywood for converting movie ideas into stories. These stories are later organized into films.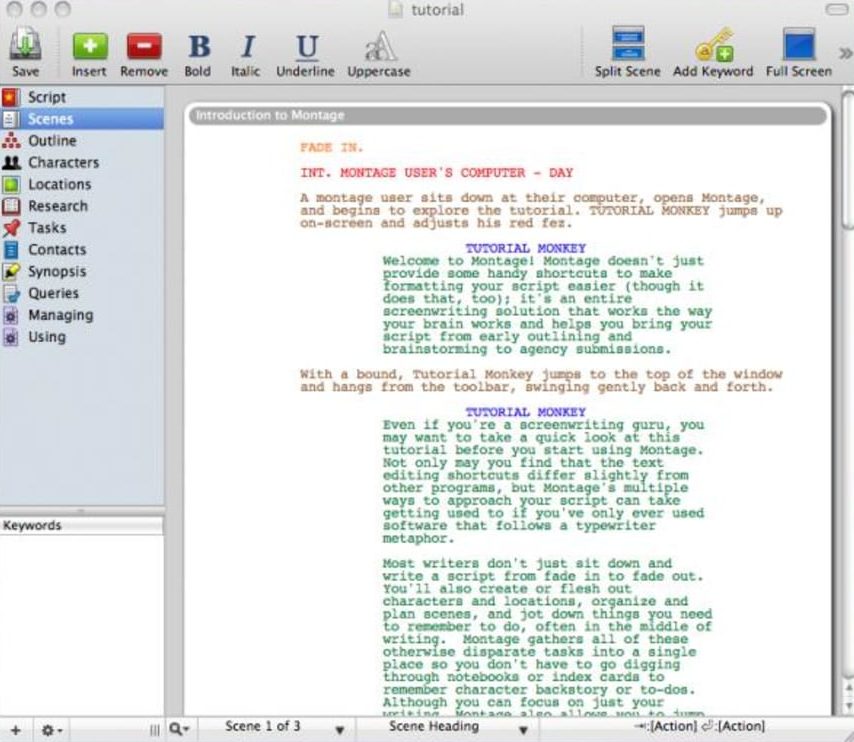 If you are looking for essential software covering screenwriting features, then Montage is the best option. It offers limited features, but if all you want is to create a script and equip it with some essential additional, Montage can be quite a good option. 
The best part about Montage is that it is effortless, straightforward, and intuitive in its interface. Montage has some essential writing elements that you can employ in your story in easy-to-understand ways. In addition, you and also easily import and export multiple scripts, which makes the overall job quick and easy to master. 
4. Storyist
Storyist is another one of Celtx alternatives aimed at enhancing and elevating your story and script for a project. It is an advanced scriptwriting solution that helps you track plot, setting, and characters: all with inbuilt features.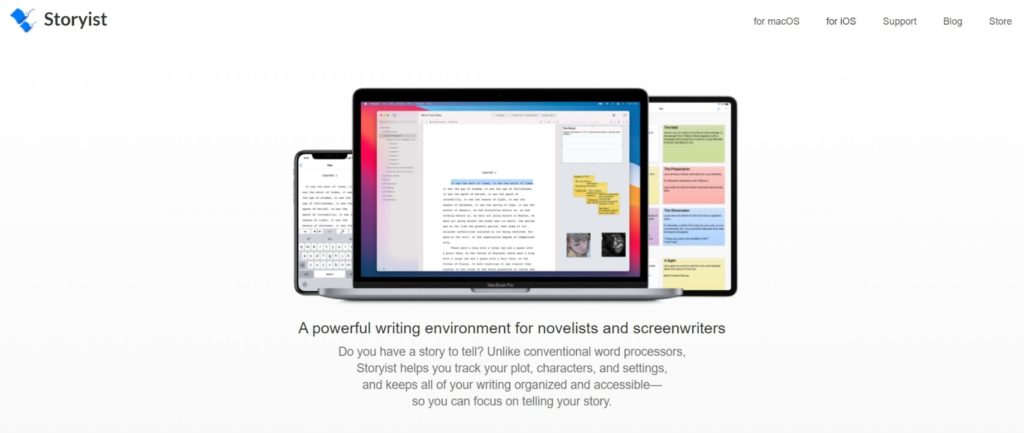 Not only that, but Storyist has a plethora of accessible tools that allow you to edit the text of your script by what you have in mind for the whole project. For example, it has text features such as comments, images, and style sheets that allow you to expand on your initial idea and create something memorable. 
With this app, content comes first. The thing about Storyist is that it is not focused on design, style, or visuals. Storyist is all about zooming in your story and refining it to the point of turning it into a filmable script! If that's what you are looking for with your next project, then Storyist is the alternative to Celtx that is most likely to work the best for you.
5. Highland
Highland is another Celtx alternative. This one is a lot similar to Storyist because it is not as focused on the formatting and structure of the script as much as the words. 
As a scriptwriter, you must know that writing is the one thing that can make or break your script. If you perfect the writing, barely anything can stop your script from turning into a success. In this regard, alternatives to Celtx like Highland are significant. 

Highland helps you refine and polish your writing skills for absolutely free! If you are impressed with how to use the Celtx app and are looking for a Celtx-like solution that is only focused on typing, then Highland is a fantastic option. 
Our favorite feature on the app is the revision mode, which helps your pore over the script over and over again until you get it just right. In addition, it also allows you to track gender within your script with a unique gender breakdown feature that enables you to launch into a comprehensive analysis.
Best part? This is a Celtx free alternative, so you don't have to pay a penny to refine your writing skills.
Key Takeaway
Celtx is an excellent app for screenwriting – however, if you think it doesn't work for you and is confused about using the Celtx app, you can always look at one of these Celtx alternatives. 
For more information and resources, make sure to visit the GoVisually blog.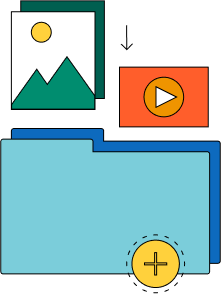 Need a quick way to share large files and creative assets?
With GoVisually Share, it's absolutely free! Try today.