Collaborative video editing and review have changed significantly in the past few decades and are now an important part of many businesses strategies. 
So what does the future of collaboration look like for creative video-makers in the industry? 
There are many different platforms and products to make video reviews and approvals easy for production teams, but this doesn't mean the process is always any more efficient. Collaborating on video can be hard because some people have specific requirements. 
Email, Slack, Zoom, and other standard communication channels have made it easier for people to get feedback about videos quickly. Still, it takes twice as long to get that feedback compared to creating the video itself.
Let's dive deeper into how you can optimize video collaboration for the upcoming digital revolution! 
The evolution of the video editing landscape  
Since the 1980s, non-linear editing has helped make video editing more versatile, so digital cinematography has continued to change how videos are made and stored. 
The cloud is fueling the current revolution in video production. The internet has revolutionized how people communicate, collaborate, and work. Cloud-based workflows are changing many things, including how professionals work together and produce videos.
The video industry has been growing rapidly, and more people are working remotely as part of it. Internet users are watching over 84 minutes worth of videos daily around the world. You can expect video production to increase even more in the coming decade.
This steadily increasing demand for video content also means that collaborative video editing software has evolved to assist professionals and organizations in speeding up innovation.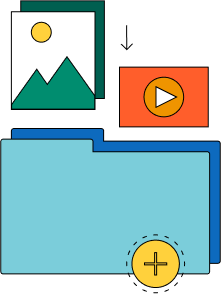 Need a quick way to share large files and creative assets?
With GoVisually Share, it's absolutely free! Try today.
The following fundamental changes mark the era of collaborative video editing evolution: 
Collaboration has become more strategic.
Businesses have been interested in working more efficiently for a long time. Collaboration is growing in importance in business, and research shows that it has many positive impacts. 
A Stanford study of 1,100 companies found that those organizations which encourage collaboration among their employees are 5x more likely to be high performing. 
In today's time, creative agencies, marketing, and design teams have started to use collaboration as a core part of their business strategy. This means that organizations looking for ways to improve team collaboration invest in tools to help teams break down barriers and work together.
Digital platforms have been integrated into one big workspace 
Integrations have brought the most advanced software together to streamline creative workflows. An example of a powerful digital video production system is Adobe workspace, with various software that works together seamlessly. 
Leading companies like Microsoft and Google are part of the digital collaboration revolution as they continue to develop more platforms, features, and apps where teams can collaborate. It shows how collaboration is getting more priority.
For example, the features and extensions introduced in the Adobe Max conference of 2022, set to release soon, are all focused on making collaboration easier for graphic designers, video-makers, and other creative professionals.
Feedback is real-time, not asynchronous. 
Imagine how lost we felt in the day trying to send feedback to 7 different team members using long email threads and waiting for replies within two business days. Well, those days are long gone.
Group video editing software is a thing now. This software allows remote or even in-house teams to collaborate on their project in real time.
So you don't have to pass the baton for review and wait for a response. Every team member works together in sync and leaves feedback on the spot using platforms that allow online visual collaboration and communication.
The video editing world today: Enabling multi-user video editing  
Knowing how to edit videos collaboratively is the present and future of the creative industry. 
But how can you do that?
You can start by leveraging video asset management software for multi-user video editing.
With a good video asset management (VAM) platform, people can work together to edit videos easily and securely. This is done using cutting-edge encryption technology and careful sharing permissions to minimize the risk of human error. 
The best VAMs can be integrated with third-party video editing platforms like Adobe Premiere Pro. Automation makes it easier for media managers and editors to deliver precise feedback and high-quality content, freeing them up to focus on more important tasks. 
To stay ahead of the competition, you must use collaborative video editing tools and platforms. This way, you can make your videos look great and keep your clients happy and your team productive.
Editing videos collaboratively: How it works 
Now we're on the same page. You've been introduced to the future of video collaboration. It's the advanced tools specifically developed for video production teams.
But how do they work? What features should you look for? 
We have the answers listed here, so you won't have to look for them!
The collaborative video editing software helps video creators get feedback on their videos from other people. This helps improve the video quality and makes it easier for both the creators and reviewers to get along. 
An advanced platform is a one-stop solution for collaboration, project management, feedback, and communication. Such software helps professionals work together to create video assets faster and a high-quality end product. 
To determine whether a video collaboration software is advanced or not is by look for the following features as a part of it:
1. Diverse file support 
When reviewing videos, you need a platform that supports video formats. However, there's more to file support and sharing when you collaborate. The most advanced video collaboration tools offer diverse file support.
This includes allowing PNG, JPG, WebM, webP, PDF, PSD, MP4, MOV, and GIF file upload and download through the software.
You might need team feedback on a design, image, or shot for the video concept. Or get written content approved in a document for the video script. A creative team is fully functional once it works on all types of creativity, which needs all types of file support!
2. Visual annotations 
Imagine seeing a branding inconsistency on one frame of your marketing video or a tacky font you wish to change halfway through the video. Now imagine explaining such a small detail to your video editor.
That's what we call a hassle.
Modern video editing and review are efficient because it's visual and precise. Many collaboration software is still working on this feature, but there are some amazing tools out there that make frame-by-frame visual annotations on videos an easy task.
Visual annotations include adding pointers, shapes, attached files, and free hand-drawing tools to convey exactly what you mean through visual cues.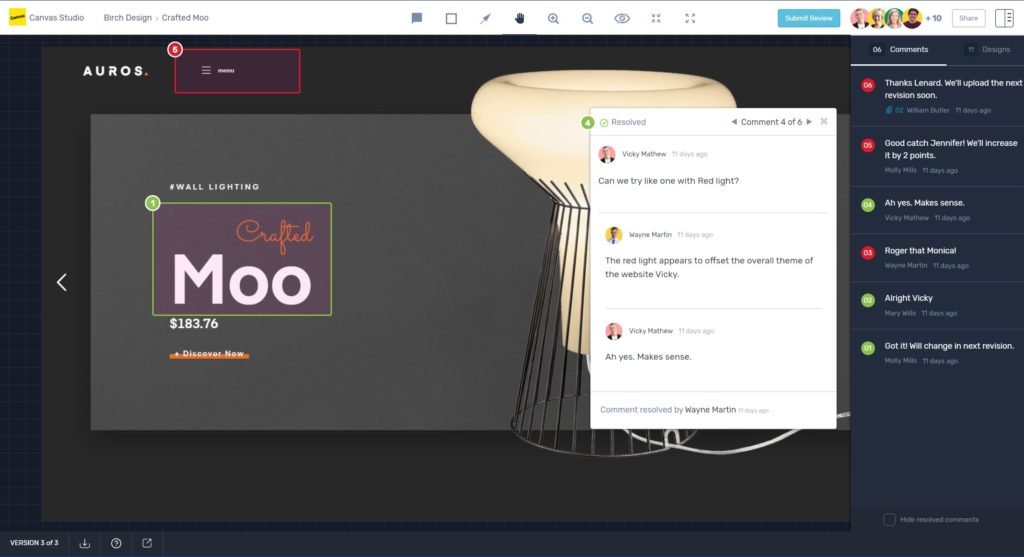 3. Frame-by-frame comments 
If video collaborative software doesn't offer frame-by-frame commenting, it's not collaborative enough. 
Combined with visual annotations, commenting is a powerful feedback feature that allows teammates, stakeholders, and clients to have their thoughts communicated to others without confusion.
4. Approval and management workflow  
As a creative team working on videos, you'll need a streamlined workflow from resolving comments to approving different versions of files during your project. 
Instead of seeking advice and approval from team members separately, an online video-proofing platform will help everyone stay informed about what other members are doing and saying about the progress of your work.
If your video group video editing software also offers project management features or integrates with one, you can set up your team space and work efficiently using a single platform. 
5. Complete version history and control 
Tracking progress and changes is part of a reviewal process. Working together as a team is a struggle when other teammates need to know how many edits have been made or which version is the finalized product. 
A great video proofing platform stores complete versions and upload history and allows you to keep them organized.
More advanced features like side-by-side comparison of your project versions will allow you to pinpoint the changes made and convince your client that they look better than the last by playing it together.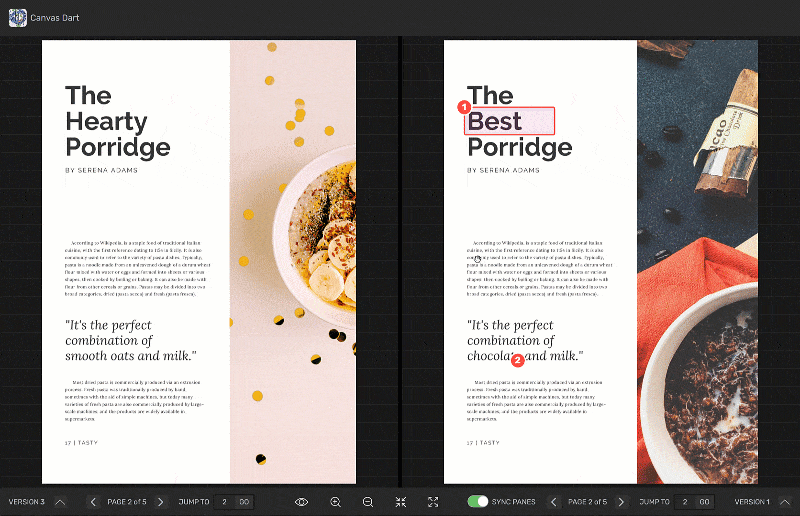 6. Easy file sharing and downloading
Talking about clients, simple and quick file sharing is important to get feedback from a third party of stakeholders at different milestones without giving them complete access to your workspace.
Link sharing for access is already a mainstream practice, and it gets better when you can set passwords or keep team-only comments hidden for professional reasons.
7. Integrations 
Integrations make the best video review and approval software even better. Every team has unique requirements for their work, and connecting to other platforms allows you to cater to your members' needs.
Whether it's another communication app, team management app, or video production software like Adobe Premiere Pro or Final Cut Pro, third-party applications will make the editing and feedback cycle easier and quicker since you won't have to leave the platform you're working on.
8. Security and reliability 
With reliable and secure technology, it's easier to keep the feedback flowing uninterruptedly. Choosing reliable software also means that it will never cause downtime or technical error when sharing information.
You'll need to use a secure and encrypted data-sharing system to keep your information safe. Most digital platforms prioritize safety, and yours should be too.
The best video editing collaboration tools of 2022 that will lead in 2023!
You can look for the best video editing collaboration software. To make your search easier, we have prepared a list of the most advanced platforms. 
We'll also compare the above features to help you make the best decision for yourself! 
1. GoVisually – the #1 video proofing tool
GoVisually is a tool that can be used by design professionals to have advanced visual feedback, manage their work, and communicate with others. It's the #1 leading video editing platform specifically developed for creators with everything they need!
Features:
Complete file support for all file types. (PNG, JPG, WebM, webP, PDF, PSD, MP4, MOV, and GIF)

Advanced visual annotation tools for frame-by-frame annotation.

Frame-by-frame, time-stamped, and team-only comments can be resolved like a checklist.

One-click approval workflow and project management features.

Advance version control, cloud-based storage, and side-by-side comparison tool.

User-friendly interface with a sharable link for third-party feedback.

1000+ integrations through Zapier with platforms like Trello, Asana, and an

Adobe Creative Cloud Extension

that allows collaboration inside the Adobe ecosystem.

Secure and reliable file sharing.

Web software compatible with all devices and browsers.

Native mobile application for easy access.
2. Frame.io 
With Frame.io, you can easily get feedback and approvals on your videos. The platform is advanced and designed only for video editors for its functionality.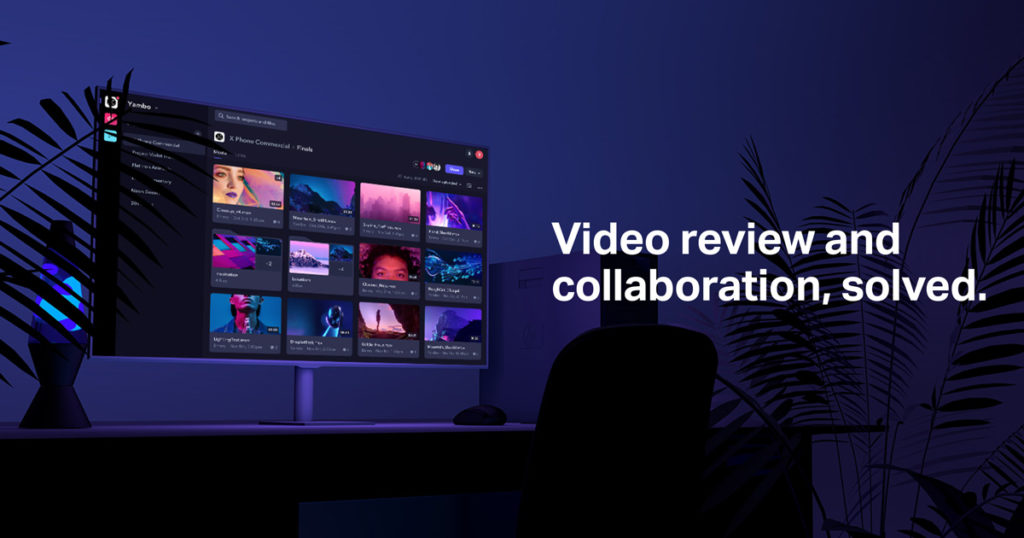 Features:
Visual annotations and comments.

Approval and feedback workflow for video makers.

Third-party integrations to common communication/management apps and video editing software.

Shareable links for outside collaborators.

Secure platform with a native iPad application. 
What's missing?  
No diverse file support. Only works for videos, images, and PDFs.

Less advanced version control.

No comparison tool.

Less intuitive interface and limited integrations for project management and communication.
3. Workfront 
Workfront is a new venture from Adobe that quickly made a name as a platform that can help creative teams move from idea to delivery. This software is designed to help companies manage large teams and many projects simultaneously.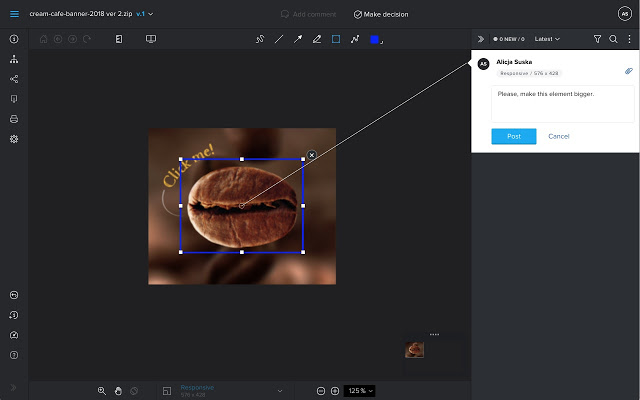 While it is advanced, the software is still undergoing improvements, which is why many creative teams opt for a Workfront alternative. There's also a steep learning curve which makes collaboration less intuitive.
Features: 
Visual annotations and mark-up tools.

Time-stamped comments.

Shareable links for outside collaborators.

Compatible with Adobe workspace.

Secure and reliable.
What's missing? 
Limited integrations with other powerful platforms.

No diverse file support.

Segmented and asynchronous workflow.

No comparison tool or version control.

Not user-friendly with less creative features. 
Cut design & video review time in half
GoVisually is the #1 online proofing software to get visual feedback on Designs, PDFs & Video content.
Try GoVisually free today!
Key takeaway   
All creative teams are different in the way they work and the things they work on. Use this article as a guide to choose the best collaboration platform for video production and supercharge your teams for the near future. 
If you haven't already realized: the future of video editing and review is more advanced, efficient, and tailored to the needs of creative professionals!
Ready to maximize the results of collaborative video editing and review for your team?
Take a free trial with GoVisually and experience the revolution of effective video editing and review!