Design is a collaborative effort that combines people, technology, and art.
It is one of the key aspects of any business's marketing strategy. And that's because your brand's image and perception revolve around the designs. This is one of the reasons why your designs and every element that goes into it has to be perfectly aligned with your brand's vision.
This is where colors for a design become crucially important. Whether it's more important to have color-coordinated designs with clear branding or innovative layouts, you must stay on top of all the latest trends to create enticing visuals for your company's website.
So how do you decide on the right color palette for your brand and designs?
With endless color picker tools on the market, deciding which ones to use and when can be difficult.
But not anymore!
This guide will discuss why colors are important in a design and present you with an amazing list of 25+ color picker tools to add pizzazz to your designs. You can use these tools to pick any color palette.
Excited?
Let's start!
Why are colors important in a design?
Before we dive into the best color picker tools, it's important to understand why colors are crucial to a design's effectiveness.
The answer lies in color psychology.
Colors are known to affect the mood of people and arouse certain emotions in them.
For instance, red prompt action. It's a bold color that attracts the viewer. This is why you'd often see it being used in sales and promotional designs.
Similarly, if you want to convey peace and calmness, you'd see designers opting for a more neutral palette consisting of whites and browns or earthy shades. That's because this palette evokes emotions of humility. So you'd see them being used that way.
To create the best designs for your clients and artwork, you'd first have to understand the purpose of the design and then implement a palette that'd be able to communicate the message in the best way.
This leads us to the next section of our guide; top color picker tools.
25+ best color picker tools for your next design project 
When it comes to great design, color choices are an important part of all the parts. Use these tools if you want your design to look clean and professional.
BrandColors is an online color palette focusing on extreme simplicity. Click the small rectangle that lets you preview shades. The hex code for the Color is automatically copied to your device clipboard. But guess the best part – the colors are sorted into small collections according to what brand features them in their design and imagery. From Penguin Books to Tesla to the American Red Cross, BrandColors knows them all!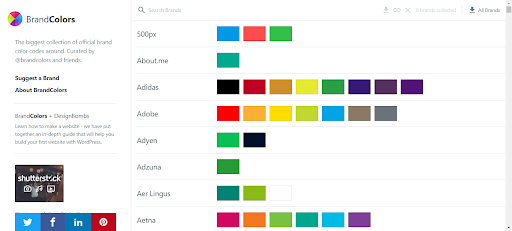 An ingenious attempt at revamping color reference and identification as we know it, CalColor encourages you to trust your creativity. Each shade on this website has its dedicated page, featuring palettes and sliders that make finding the exact Color you want a fun, intuition-based process rather than forcing you to rely on hex codes and choose only from colors you can see on the screen.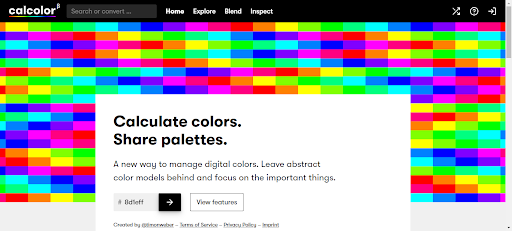 Color is a utility curated in detail by tech giant Adobe. It has a reputation for appearing too daunting initially, but it is free to play around with and has a certain artistic flair.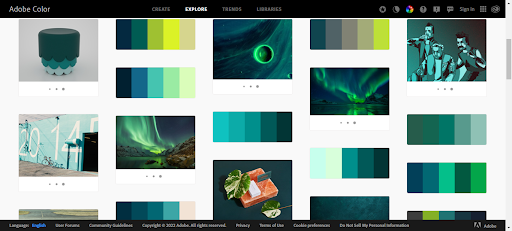 A not-too-intensive designer's favorite is to preview palettes against UI elements, cycle through accessible color combos, and create palettes manually, via URL import, or generatively.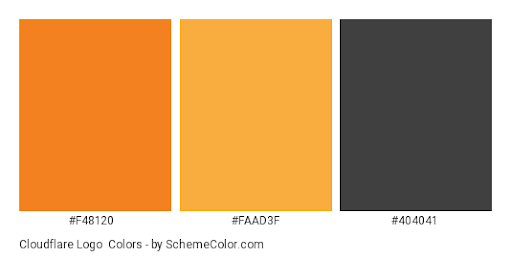 Color Deck offers a good old HSL slider as part of its robust color-picking apparatus. All in all, forever a wonderful option for any design project.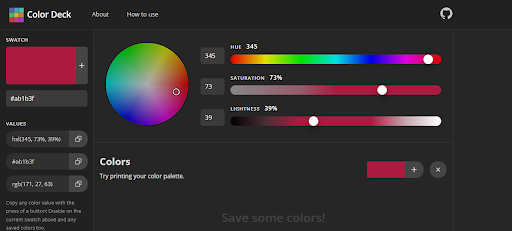 Featuring a search engine that entertains color values and generic keywords to help you find exactly what you are looking for, Color Hexa proves to be a good choice, even if it may not be your first one.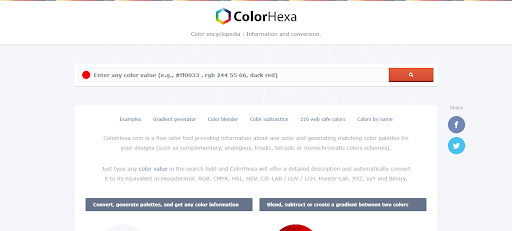 Color Hunt makes for a fun color browsing and palette creation experience with its adorable interface and beginner-friendly mechanics. The indie artist feel reminds us of Picsart, but with only colors instead of images.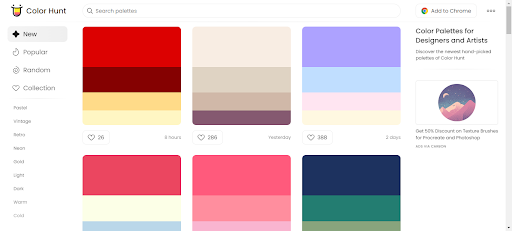 A palette simulator in every sense of the word. ColorKit lets you mix and blend colors to your heart's content and pick from the results when you are done. Deserves to be tried out when you cannot decide on a color scheme for a project.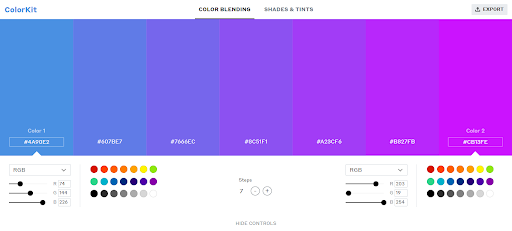 A unique shade library that color-codes history itself. Perfect for projects where you are going for that sweet vintage aesthetic or an ultramodern efficient feel. Look out for shapes and other design elements to make your product era-authentic!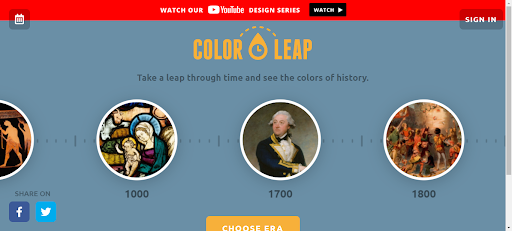 A proud addition to design apps for Apple iOS, ColorSlurp delivers well on its promises with useful and versatile features like the magnifier and contrast checker. Great at offering previews, so you know exactly what the end product will look like!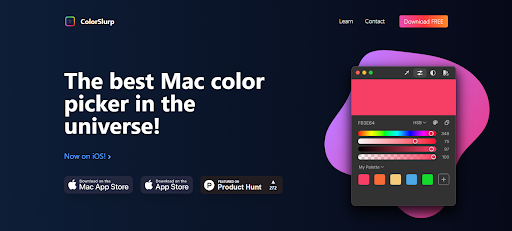 Sign up on ColorsWall and get a cloud palette storage service for free, along with multiple color-picking and finding tools at your disposal. You also get access to a huge library of ready-made palettes from other designers worldwide!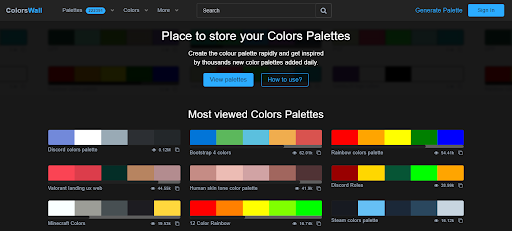 Browse an immense palette library sorted by themes like Marketing, Kids, Tech, and CSM Tools so you can easily find many ideas with just a general notion of your project.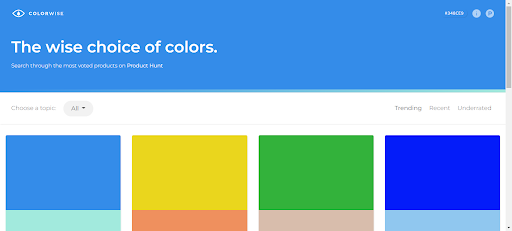 Based on an Instagram account with a website coming online soon, Colours Cafe is a modern and chic collection of color palettes focused on building an interconnected and social user base.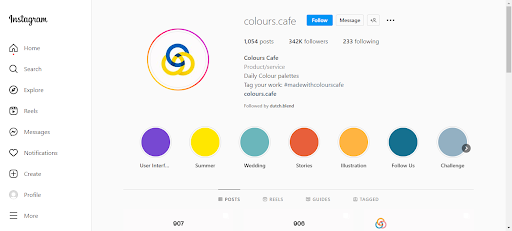 A freemium palette generation and browsing platform that integrates with iOS, Android, Google Chrome, and Adobe suite.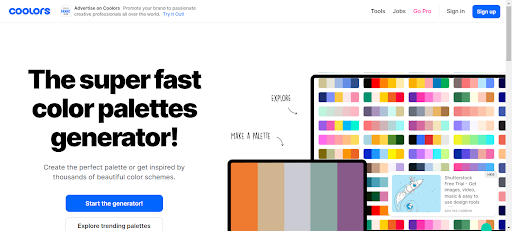 Culrs has no match when it comes to getting you out of a creative slump. Everything on the Culrs webpage is designed to guide your brain toward the perfect color scheme for all sorts of projects.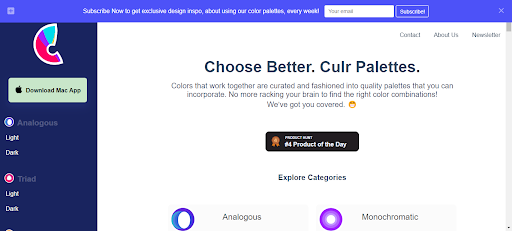 Geenes identifies itself, and rightly so, as a UI coloring tool rather than a color picker. Log your newest project in and browse the most varied shades out there.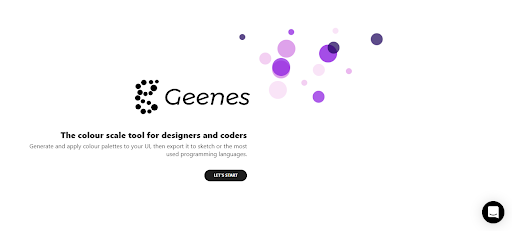 With Image Color Picker's smart software assistance, your entire palette is produced using colors from a single uploaded image. The whole process wonders for color cohesiveness in any design project.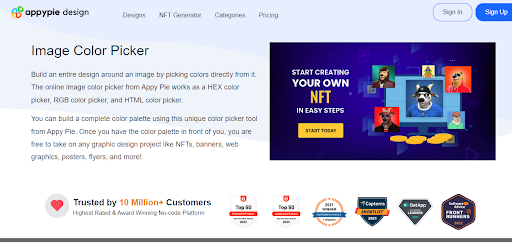 A downloadable tool for Windows systems that identifies and copies any shade you click on.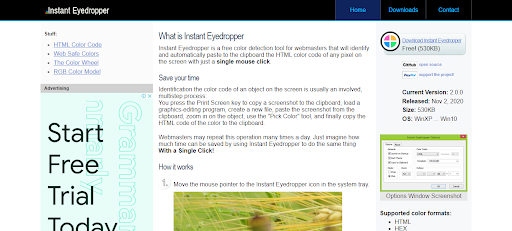 Downloadable and portable utility for offline, simple, and minimalistic color picking. Click on any pixel on your screen to get its color values. Just Color Picker emphasizes on-the-go productivity as a salient feature and comes with all that is needed to live up to the expectations it nurtures.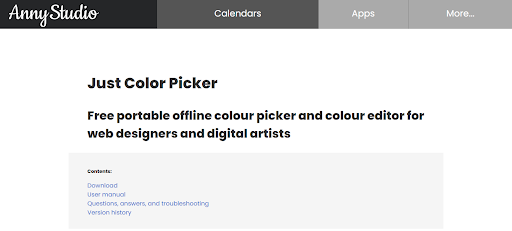 Let your creativity flow down endless avenues created by AI. Choose freely from a huge palette based entirely on what you feel your project needs to represent, and Khroma gets you on a journey with infinite color combinations to choose from. The process is wondrous, considering it was created by an independent author and is still in the beta phase.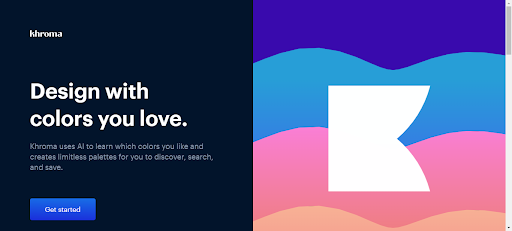 Extremely simple to use, this palette generator is for designers who know what they want and are not afraid to experiment for at least a little while.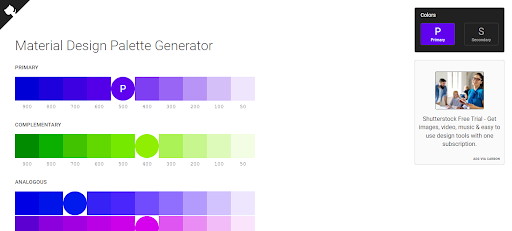 Paletton's unique and simple color wheel allows ease in combining colors, sorting through these combinations, and putting together a palette to color code your project to perfection.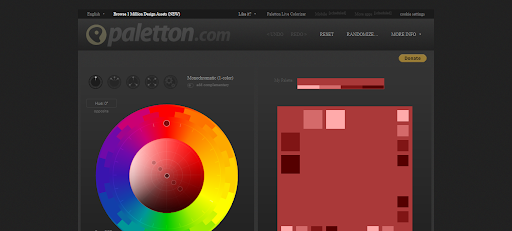 Picular uses Google images to look for color schemes based on search terms of your choice. No hex codes or color values here, only good old-fashioned generic search terms. Picular is easy to use and offers wide variety and versatility despite clearly being meant for beginners to design or pros on lazy days.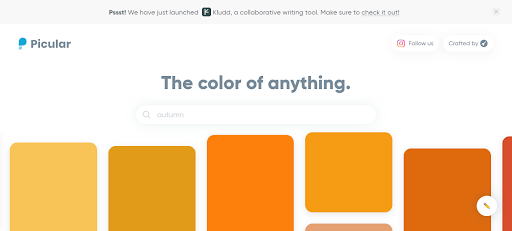 Due to its unique and intelligent preview system, Pigment is one color-picking utility where you are guaranteed to find something to your taste after spending only a little time browsing. A 'likes' feature lets the algorithm know what to suggest next time and doubles as your own curated saved palettes list online.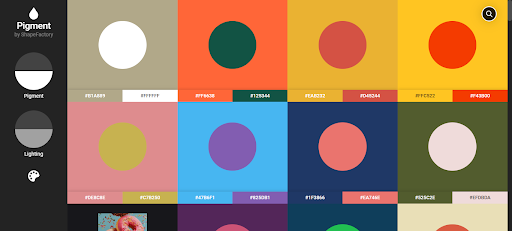 Pikka is a free color picker app for macOS designed to make the most powerful professional color editing tools accessible to everyone. With an arsenal of essential tools at your disposal, it is the only color picker any designer using macOS will need.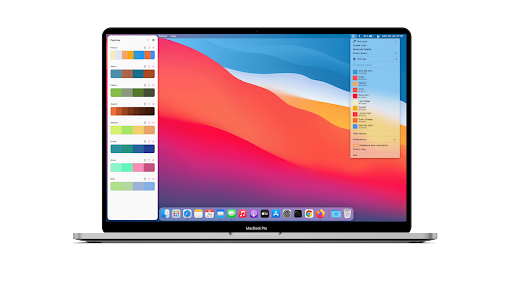 Another free and open-source software option, React Color, is a suite of 13 color pickers from Sketch, Photoshop, Google Chrome, Github, Twitter, and Material Design, among the most popular.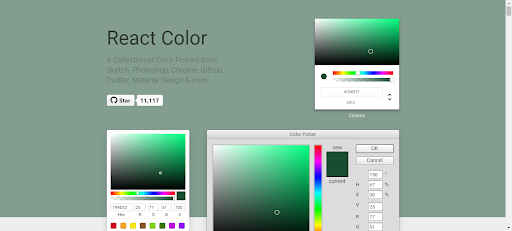 Skala color is a color picker on its way to being re-released as a standalone Mac app. Palettes developed on Skala accommodate an expansive spectrum of formats for design projects concerned with Android, iOS, MacOS, and web development.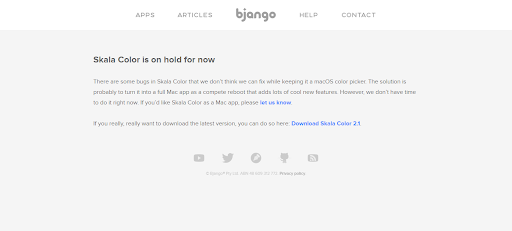 This one-of-a-kind utility adds 10% increments of tints and shades to any color the designer identifies using its hex code. Tints are described on the generator's webpage as additions of pure white and shades as additions of pure black. Try it, and you'll know how useful this process is when you have a single shade in mind but need darker or lighter alternatives for minor design elements like borders or fonts.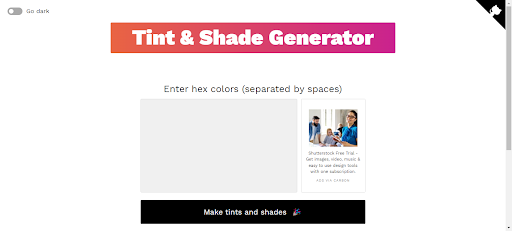 Designed specifically for infographics and visualizations of data, Viz Palette has no limitations when it comes to representing statistics in innovative and comprehensive manners.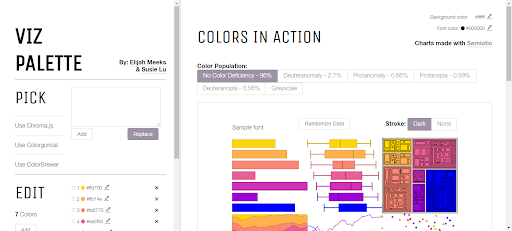 Make better color choices by reviewing your design projects on GoVisually! 
It doesn't matter if you're an app developer or a web designer; color is essential for making your project pop.
And we all know how frustrating it is to test color schemes and designs. This is especially true when the same color gets displayed differently on different screens.
Often, it can create an unnecessary chain of miscommunication resulting in a delayed feedback process. This can become a problem for freelance designers or agencies with multiple clients.
Naturally, designers would want a tool to help them work more efficiently, faster, and easily.
Enter GoVisually.
With GoVisually as your creative review tool, you can easily apply the color profile you want to see while reviewing assets on the software. Doing so erases the reviewer's confusion, as everyone would see the same color profile across devices.
With this feature, you can be sure that everyone's viewing the same color profile.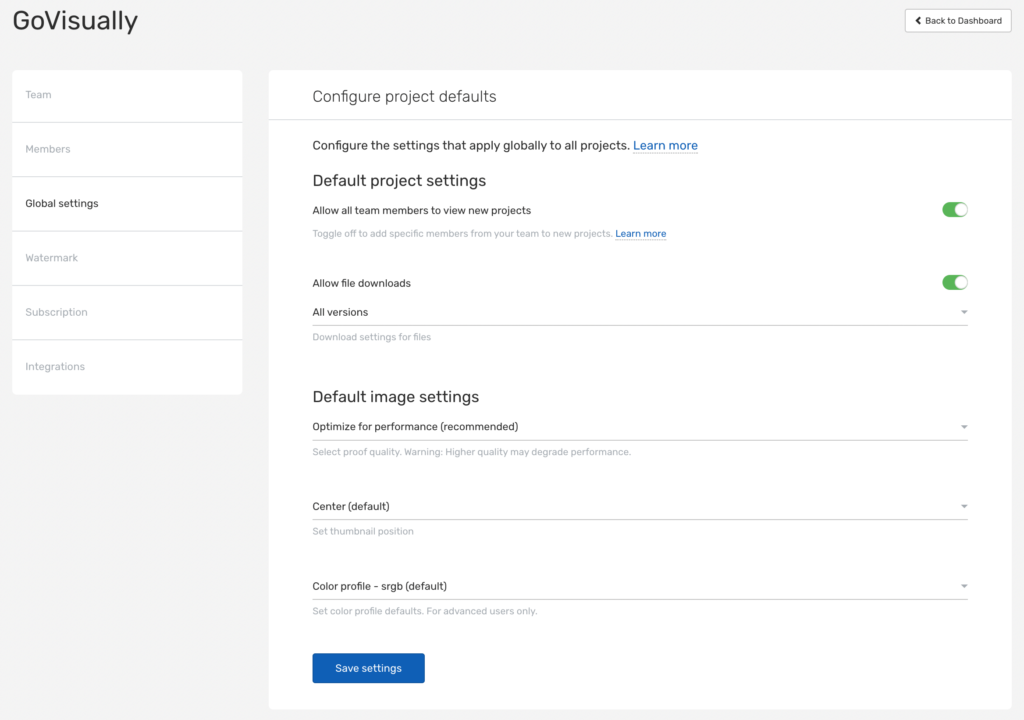 And that is just one of the powerful features that the software has.
You can leverage several powerful annotations and integrations to increase the productivity of your workflow by 10x.
With its powerful collaboration tools, designers can easily review prototypes of website/app designs and share them with clients or colleagues. It's easy to show your work to your clients, get instant feedback and improve your designs quickly.
So, unleash the power of creative review with GoVisually today.