Looking for the best software to convert MP4 to GIF?
Well, before we start, let me tell you something – it's not as difficult as you've probably made it out to be in your head. But before we get into any of that, let's first do a quick review of why we even need to convert MP4 to GIF?
Video is one of the most popular and influential formats of sharing visual content. To be real, everyone enjoys a good – whether it is for informative purposes or the sake of mere entertainment. However, videos are also quite heavy to share and integrate into your emails and other documents.
What's the solution?
What is the ultimate alternative to a video? It's a GIF – of course! GIFs are compelling and interesting to watch but are far easier to embed into your documents. In fact, GIFs are actually bits of video content and hence carry the same form of communication as their core element. 
The most common form of video is MP4, and hence the creation process for a GIF usually involves converting a piece of an MP4 video that seems memorable and pleasing to use. 
Sounds complicated? Keep reading this article, and you will find out that it is really not!
What is an MP4 video?
The first thing to understand is the role of an mp4 video in the entire process. So, what is an mp4 video to begin with?
A file with the .mp4 extension is a MPEG-4 video file format. If you were to dissect most of the videos around you, you'd realize that almost all of them are mp4! It is one of the most common video file formats and is typically used to download and stream videos on the Internet.
The reason mp4 videos are so popular is that this file format is exceptionally versatile and compressed. It can easily incorporate audio, subtitles, and still images. For this reason, it is also an international standard for audio-visual coding. 
There is a relatively higher degree of compression in mp4 videos, which allows the entire file to be a lot lighter in size than other formats. It makes it easier to share, and since they don't ruin the quality immediately, they are well-liked among users. 
Mp4 videos are actually quite web-friendly and portable – and yet, not as much as a GIF. 
What is a GIF?
GIF is actually an image file! Yes, those little moving snippets you see flying around the internet are just like other image file formats like JPEG or PNG. However, the almost magical thing about GIFs is that they are MOVING images! They are essentially a snippet of a video incorporated into an image format. 
GIFs are usually described as "flipbooks." They don't have a sound and can actually hold multiple pictures at once. These pictures are then loaded sequentially, but only if they are decoded in a certain way. 
Needless to say, GIFs are pretty popular on the Internet. Although they technically precede memes, they can be essentially considered a limb of that form of communication. You can use GIFS to convey your jokes, emotions, ideas, and thoughts. They pack a more impactful punch in them! They are also easier to integrate on social media platforms such as Facebook and Twitter. 
If you're a content creator in 2021, you need to know how to create a GIF, and more importantly, how to convert an mp4 file into a GIF. 
So, what are we waiting for? Let's get on with that! 
How to Convert an MP4 file into a GIF?
The best thing about this process is that you can easily convert an MP4 file into a GIF through an online resource. There are many sites dedicated to executing this task, and you can easily find one through a simple Google search. 
Each of these sites' steps is slightly different, but the general convenience they provide is more or less the same. Let's look at a few examples, and hopefully, it will give you a clearer idea of how these sites usually work.
Kapwing
Kapwing is a free online tool that allows you to convert the mp4 video into a GIF.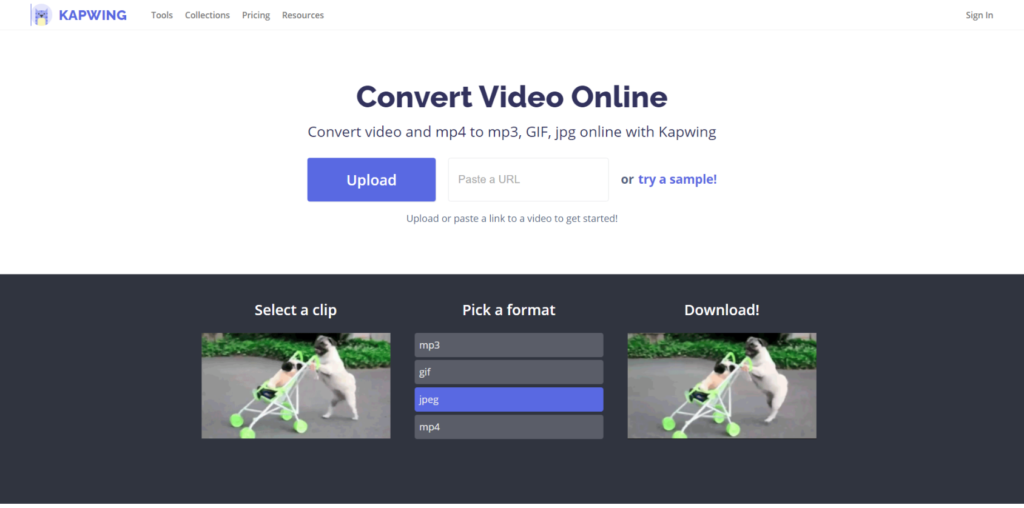 All you have to do so carry out the simple steps laid down: 
Upload MP4 to the Converter

Select GIF Segment

Convert & Download
That's it! That's how simple it is. 
Zamzar
Zamzar is another online tool that offers to create your GIF out of an MP4 file for free. It has been doing this job since 2006 and has converted a total of 510 million files since 2006!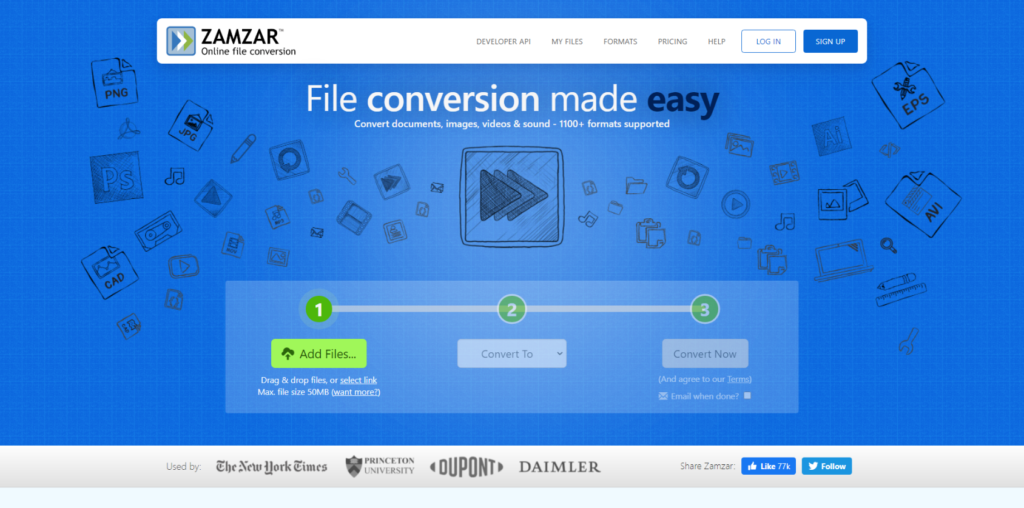 Here's what to do:
Add files (you can drag and drop or select a link)

Choose GIF format

Convert and Download!
Another good thing about Zamzar is that it has a comprehensive description of each file format, so you have a better idea of what you are dealing with. 
CloudConvert
CloudCovert is another online tool that lets you create GIFs out of your videos absolutely free of cost. CloudConvert converts your video files online.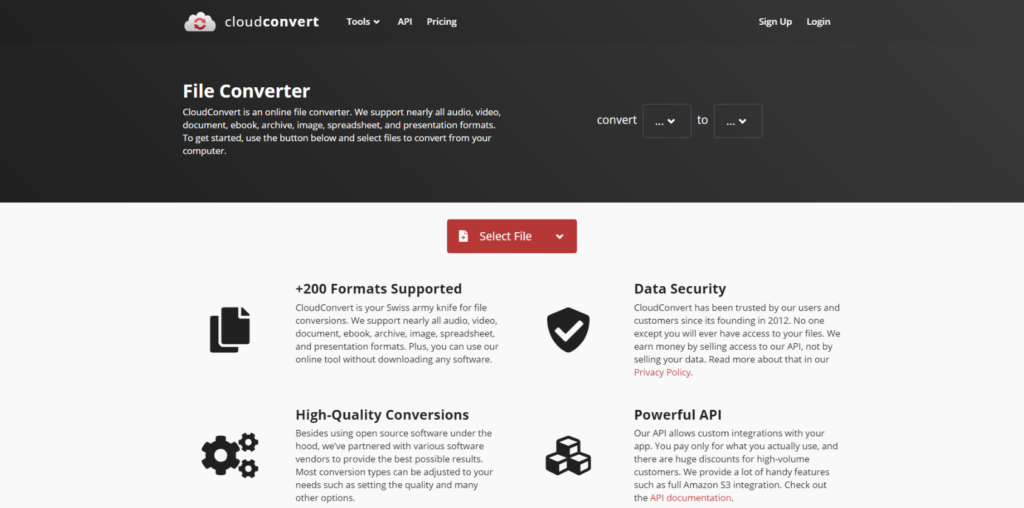 Amongst many other formats, they support MP4, WEBM, and AVI. What's even better is that there are options to control video resolution, quality, and file size. All you have to do is select a file, tweak the options following your needs, and get on to converting. It's honestly THAT simple. 
Convertio
Convertio is another online tool that makes your video to GIF conversions so much easier! This is one of the most straightforward tools to use, with a simple and easy-to-use interface.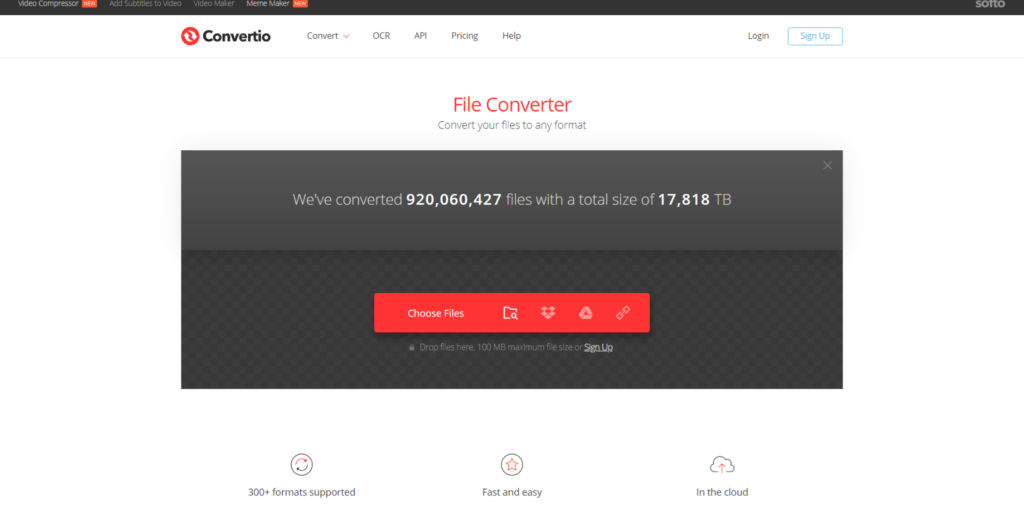 You can convert your MP4 video into the perfect GIF in just two steps, which you can then share around as you see fit. 
Review MP4 Videos and GIFs
Now that you've successfully conquered the art to convert MP4 to GIF, it's time to scale up your review process!
Since we're digitalizing everything to make your creative process easier, your reviewing process should also be digital. How would that happen?
Enters GoVisually – the #1 review and proofing software for MP4 videos and GIFs. You can upload as many projects as you want and review them simultaneously without the back and forth of chaotic emails.
The best part? Our smart dashboard helps you keep creative projects in line, sends you reminders, and lets you collaborate remotely!
Don't wait up and complete your digital journey by signing up for free.
Key Takeaway
GIFs are a popular form of communication, and if you want to stay on top of things, you must know how to use them and create them! Honestly, having the know-how of quirky, trendy GIFs gives you a competitive advantage in MANY aspects. 
Again, you can use many sources and sites to convert your files, and most of them are free! You can even use some apps, like Permute for MAC – but honestly speaking, what's the need when you can easily do the same thing online, within seconds? 
I hope this article helped you and that you end up making some incredible, magical GIFs. Good luck!