Curious about how successful companies develop and maintain a strong corporate brand identity?
In this article, I'll break down:
What a corporate brand identity is,

How to create a corporate identity

My favorite (and absolutely banger) examples of businesses that have used their corporate designs to gain popularity in various markets and establish relationships with new audiences.
Let's begin! 
What is a corporate brand identity? 
Have you ever seen a logo or a color scheme and immediately recognized the brand behind it? 
That's corporate identity!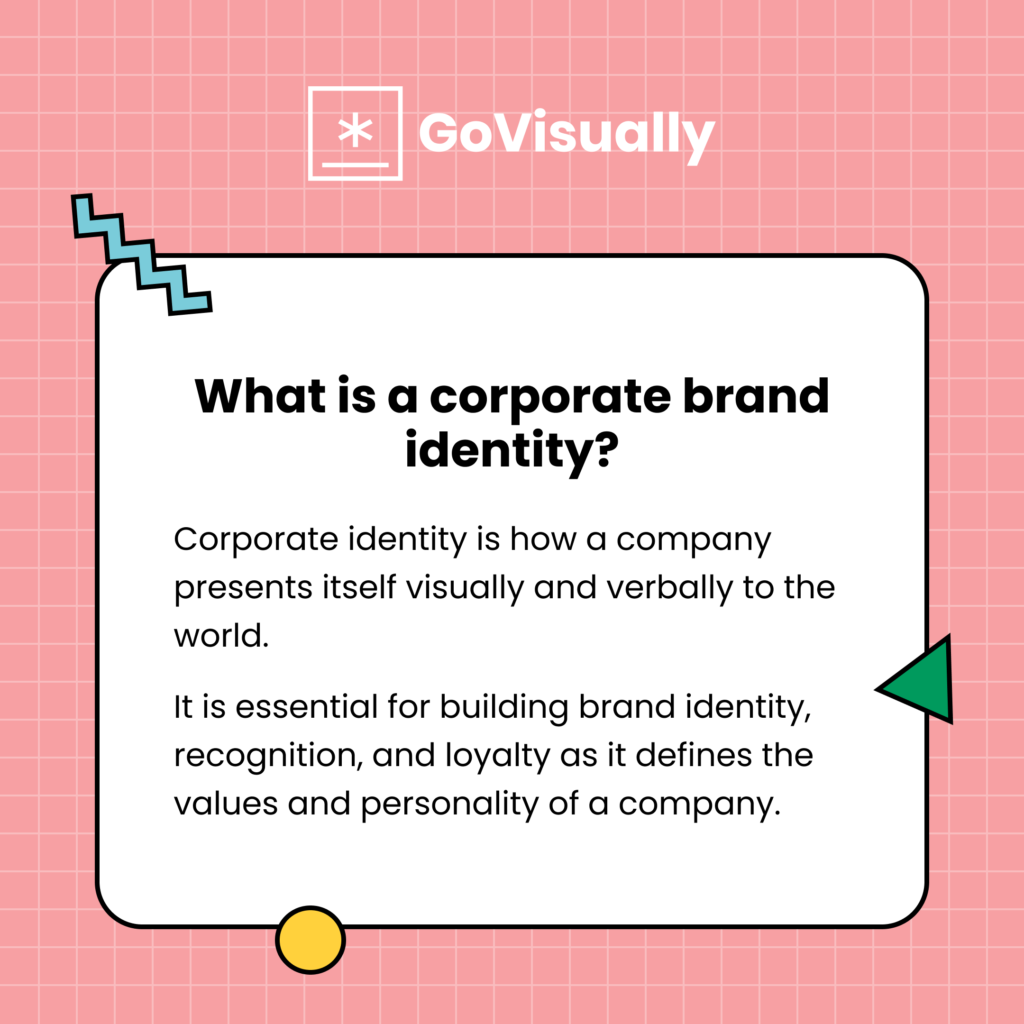 "Corporate identity is the total of how your brand looks, feels, sounds and behaves in the world."

– Brand strategist and author Marty Neumeier.
Corporate identity is how a company presents itself visually and verbally to the world and is essential for building brand identity,  recognition, and loyalty.
Corporate identity isn't just about having a pretty logo, though. It's about defining the values and personality of a company and expressing them consistently across all channels, from social media to business cards. 
Think about it like a person's identity.
Just like a person's appearance and behavior help others recognize and understand who they are, a company's corporate identity helps customers and clients understand what the company stands for and offers.
Creating a strong corporate identity involves creativity, time, and a lot of effort. But it's worth it in the end.
A company's target audience perceives it distinctly if its corporate identity is clear and consistent. 
However, creating a unique corporate identity is nothing short of a challenge. With creativity and strategic thinking, you can create a corporate identity that will leave a lasting impression on your customers. 
How to create a corporate brand identity?
How do you create a brand identity that reaches the right target market and helps you position your brand?
There are many interesting approaches to doing so. Some prefer the aesthetic outlook of a brand and associate its remembrance with the visual identity. While others prefer injecting brand values into the product to attain a more loyal sphere.
In one of my recent conversations with the co-founder of SEOwind, we discussed a rather simple but effective approach to creating a corporate brand identity. Here's what Tom thinks.
"When developing a brand identity from the ground up, prioritizing a clear and consistent brand message is the most crucial element to prioritize. It's essential to have a deep understanding of your core values and purpose. Integrating these into your brand identity will establish a solid foundation. This sets your brand apart from the competition and creates a genuine connection with your target audience."

-Tom Winter, SEOwind
So, if you want to create a corporate identity successfully, keep the following 5 steps in mind: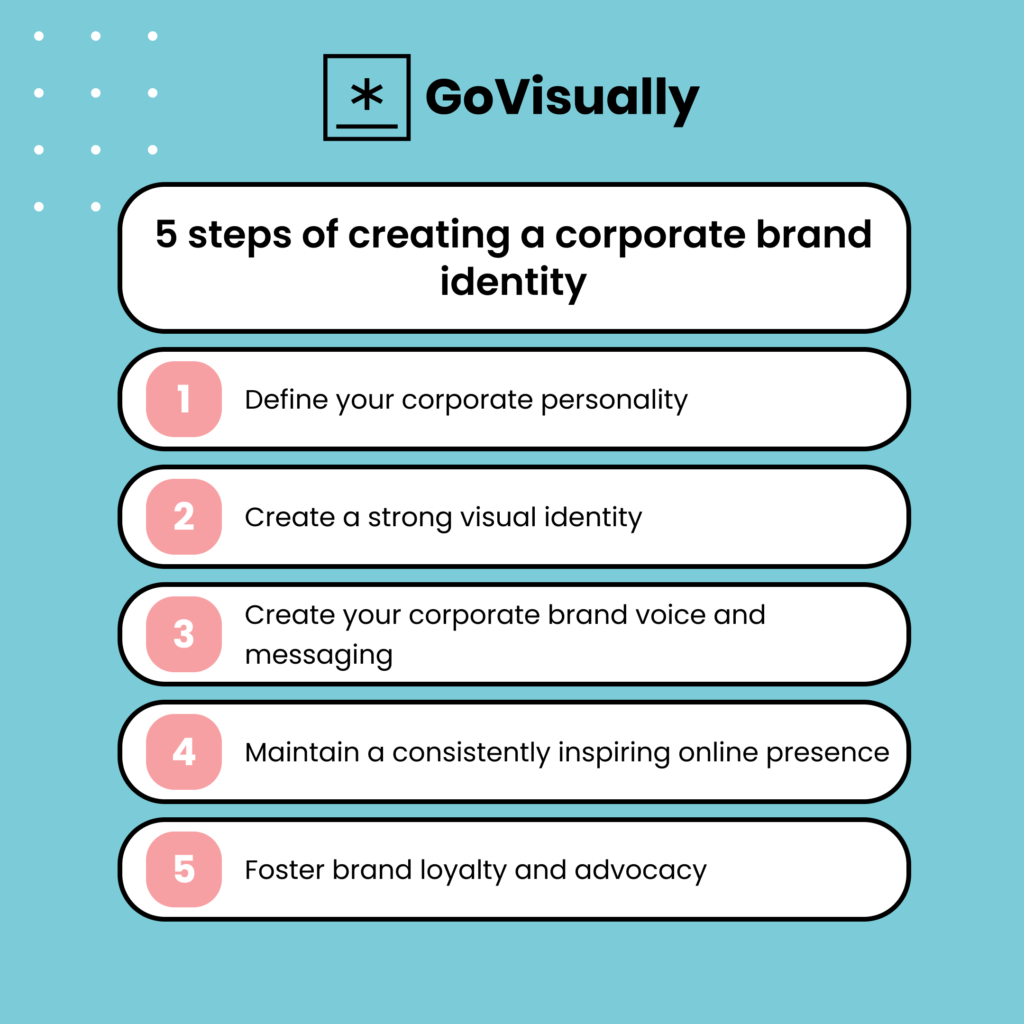 Step 1: Define your corporate personality
The first step in creating is defining your corporate personality. This means identifying the values and characteristics that define your company's essence. 
Let's define your company like we describe people:
The likes

The dislikes

Its strengths

Its weaknesses

The values the company believes in

And finally, the beliefs it has.
Similarly, when defining your corporate personality, you must ask yourself:
What are the company's objectives?

What are your core values?

What makes the company unique? 
Once you clearly understand these questions about your company, you can create a corporate identity that reflects them. 
But remember that your corporate personality should be authentic. It should reflect your company's identity and values. Don't try to be something you're not to impress your customers. Doing so can come across as insincere and ultimately harm your brand.
Step 2: Create a strong visual identity
Do you know that 55% of the first impressions of a brand are visual? 
A strong visual identity will help your company stand out from competitors. Plus, it will make it easier for your audience to remember you.
Your visual identity includes your:
Logo,

Color scheme,

Typeface

Typography,

Motion graphics

And other visual elements represent your company.
These elements should be consistent across all your marketing materials, from your website to your business cards.
Your logo is the face of your corporate identity, and it's usually the first visual element customers encounter when they come into contact with your brand. A well-crafted yet simple logo that reflects your brand's unique personality can set you apart from competitors and create a lasting impression. 
Look at iconic logos, such as Nike's swoosh or Apple's bitten apple. They're simple yet immediately recognizable.
Another crucial aspect of logo design is color selection. Colors elicit different emotions, so choosing the right color palette that aligns with your brand personality and evokes the desired emotions is crucial.
Now that you know your visual identity, it's time to start working with a designer or design team. They can help you create a logo and other visual elements that align with your brand personality and communicate your values. 
Step 3: Create your corporate brand voice and messaging
Your brand voice and messaging refer to the tone, style, and language you use to communicate with your audience. It's an integral part of your brand identity. It includes everything from your tagline and slogan to your social media posts and advertising campaigns.
Consider the language and tone that resonates with your audience to create a strong brand voice and messaging. Knowing this, you can create an effective message. 
Do you want your company to come across as highly professional? Or are you opting for a more quirky or empathetic image? 
Once you've determined these factors, you can develop your brand voice and messaging.
A key aspect of creating a memorable brand voice is consistency. Ensure that your messaging and tone remain consistent across all channels of communication. This creates a sense of familiarity and trusts with your audience.
To differentiate yourself from the competition and draw in more customers, you must develop a unique value proposition (UVP). A UVP highlights your brand's distinctive advantages to your target audience.
To create a UVP, you must determine what differentiates you from your competitors. Consider the distinctive advantages your brand provides that others don't, such as excellent products or top-notch customer service. 
Once you determine your unique benefits, create a statement that communicates your unique benefits to your target audience. Ensure your UVP is clear, understandable, and appealing to your target market.
Step 4: Maintain a consistently inspiring online presence
Nowadays, having a strong online presence is crucial for any business. It's where most people go to find information and engage with brands. Creating a consistent online presence that reflects your corporate identity is essential.
Ensure your website, social media profiles, and other online channels have a consistent look and feel. Use your brand colors, typography, and visual elements consistently across all platforms. This will help people recognize your brand and build trust.
Keep your website and social media profiles updated with fresh content. Post regularly and engage with followers to build a strong online community. This will help you create a more personal connection with your audience and reinforce your corporate identity. 
Step 5: Foster brand loyalty and advocacy
Building a strong relationship with current customers is the first step in developing a strong corporate identity.
But how? 
Start by offering excellent customer service.
It needs to be more to resolve customer inquiries and complaints quickly. You need to invest in customer service and provide personalized solutions. This ensures customer satisfaction and creates a trusty bond with them.
You can also foster a sense of community among your customers to encourage brand loyalty. You can create online communities for your customers like Nike and Apple did. Customers can connect and share experiences in these online communities. Customers will likely recommend your brand to others when they feel part of a community.
Remember that fostering a sense of community and brand loyalty takes time and consistent effort. It would be best if you were dedicated to offering top-notch customer service and communicating with your clients frequently. 
Examples of strong corporate brand identity
One thing that stands out when we think of successful brands is their strong corporate identity. Many organizations stand out in the business world because of their distinctive corporate identities. 
Look at popular corporations worldwide with the most powerful brand identity.
Apple is renowned for its cutting-edge innovative products, and its corporate identity is equally iconic.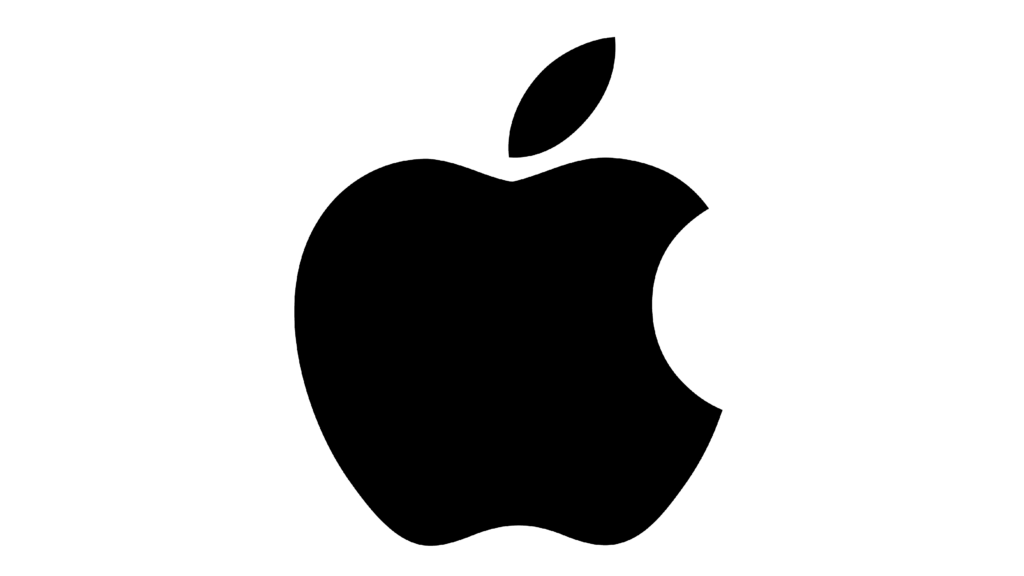 The company's bitten apple logo, which is well known worldwide, has come to represent innovation, simplicity, and creativity for the business. 
Apple maintains a clean, minimalist aesthetic in its products, marketing materials, and advertising campaigns. Thanks to its focus on detail and consistency in branding, Apple's strong corporate identity is well-received by customers globally. 
Spotify has used corporate design to connect with new audiences and maintain relevance in an ever-changing market.
Since becoming a global entertainment brand, Spotify has undergone significant visual changes to its corporate brand identity.
In 2015, the company made a bold move by ditching its solid green and white color palette and logo while opting for a new minimalist design.

With its fresh appearance, Spotify now stands out from other well-known entertainment companies in the music business. Without compromising its artists, the company could apply a consistent look and feel to its diverse content, whether promoting a grime musician or a classical performer.
Plus, Spotify unveiled a rebranding campaign in April 2020 as part of its ongoing effort to modify and modernize its corporate image. The business worked on updating its extensive color palette, making several visual adjustments that have helped to keep the brand current, relevant, and appealing to its target market.
Coca-Cola has been a household name for over a century, and during that time, it has successfully maintained a strong corporate identity.
The company's red and white logo and slogan, "Taste the Feeling," are well-known worldwide. 

Since Coca-Cola has always emphasized emotional connections with its audience, a strong emotional bond has developed between its brand and patrons.
Nike is a sportswear company with a distinctive corporate identity centered on its "swoosh" logo.
The 1971 logo, created by a graphic design student, is straightforward but instantly recognizable.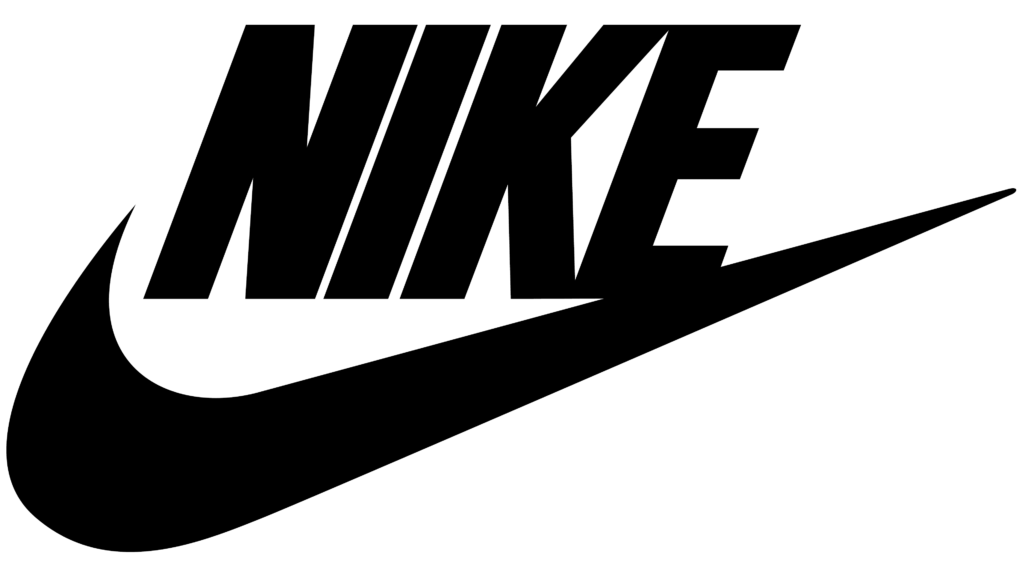 Fascinatingly, the name takes after the Greek goddess of victory, Nike, which is what the brand advocates through its representation and campaigns.
Nike's brand identity is based on empowering athletes and encouraging a "Just Do It" mentality. The sports apparel company focuses its marketing efforts on inspiring and motivating athletes. This strategy has helped the company build a community of loyal supporters who share its vision and values.
When you think of Airbnb, what comes to mind?
The idea of a warm home away from your actual home or a travel encounter is unlike anything you've ever had. Whatever it may be, there's no denying that Airbnb's distinctive corporate identity has given it a competitive edge in the crowded travel sector.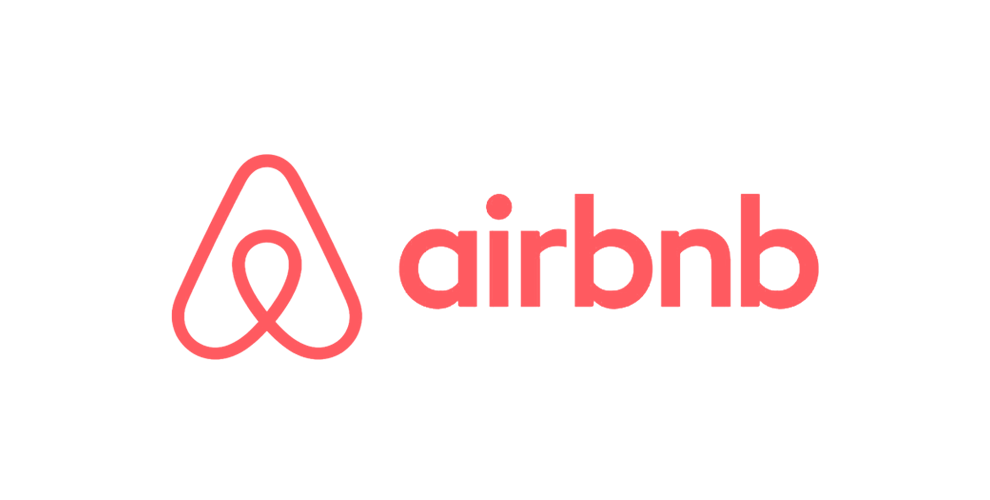 Airbnb has evolved as a brand, enabling it to tap into new markets and appeal to a wider audience. From an easy-to-use listing website, it has developed into a significant force in the travel sector and, more recently, an innovator in the experience economy.
To convey this new brand image to its expanding audience, Airbnb worked with DesignStudio to completely revamp its previous visual identity. 
As a result, a brand-new logo design powerfully illustrated Airbnb's well-known tagline, "belong anywhere." The updated logo perfectly matched the new brand positioning with a universal "A" that stood for a united community and cut across linguistic barriers.
Here are some more examples of strong corporate identities:
McDonald's

– The iconic golden arches of McDonald's, which stand for quick meals and low prices, are instantly recognizable worldwide.

FedEx

– FedEx is a reliable courier service known for its bold and distinctive purple and orange color scheme, quick deliveries, and dependability.

The New York Times

– In journalism, The New York Times' iconic black-and-white masthead and bold typography exude authority, credibility, and prestige.
Review brand collateral within minutes with GoVisually
Looking for software to help you review your brand assets and solidify your corporate identity?
GoVisually is the perfect solution to manage your brand assets. 
With its powerful collaboration tools and user-friendly interface, It's no surprise that GoVisually is quickly rising to prominence as one of the go-to tools for managing brand assets. 
It allows you to easily review your brand assets and collaborate on design projects.
With GoVisually, you can upload your design files and receive immediate feedback from your team, clients, or stakeholders.
One of the best things about GoVisually is how intuitive it is. You don't need to be a designer or tech-savvy to use it. Anyone can easily use the platform to review designs, comment on them, and provide feedback.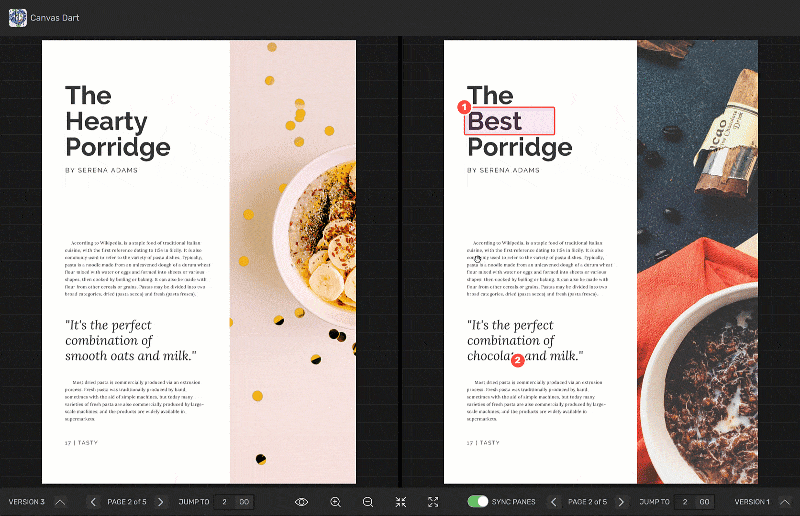 Plus, it's cloud-based; you can access it from any location and work with your team in real-time.
Sign up for a free trial today to unlock the full potential of GoVisually!
Final thoughts
I'll leave you with this – the long-term success of any business largely depends on developing a distinctive and unique corporate identity.
The five steps in this article can help you create a brand that distinguishes you from your competitors and appeals to your target market. 
And if you're looking for an app to help you manage your brand assets and streamline your workflow, GoVisually is the perfect solution!