The internet and the business world are raving over dynamic creative optimization as the new big thing! But what is it? And can it deliver?
Today, we'll discuss it all. But first, let's rewind a little to understand the context.
Anyone who wants to succeed as an organization in the digital age should be following a simple formula: creativity + data = success.
To surpass the overwhelming corporate competition out there, your business needs to do anything and everything to stand out. This is especially true for the ad experience. Your customers have very high expectations, and your competitors are constantly trying to meet these expectations. This means that you have to meet a very, very high standard for creating your ads. 
This is where the whole creativity + data equation comes into play. If you solely rely on one or either of these elements, it just wouldn't be enough. Therefore, you need to amalgamate creativity and data and use the particular combination to leverage the ad experience you provide your customers with. 
Luckily for you, DCO or Dynamic Creative Optimization can help. And in this article, we will learn all about it.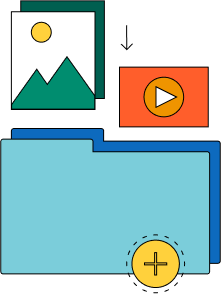 Need a quick way to share large files and creative assets?
With GoVisually Share, it's absolutely free! Try today.
What is Dynamic Creative Optimization (DCO)?
So, what is DCO?
Many people have been hearing all the rave about DCO advertising – but what does it mean?
DCO has everything to do with the most effective sort of online advertising: display advertising.
You probably already know that display advertising employs a combination of text, images, and a URL to attract the customer. Following this, DCO is a form of display ad technology that actively tailors and molds your campaign by your customer's preferences. 
Cut design & video review time in half
GoVisually is the #1 online proofing software to get visual feedback on Designs, PDFs & Video content.
Try GoVisually free today!
How does DCO work?
Let backtrack for a second and look at YOUR online activity. Yes, your online activity is the answer to what is DCO!
Let's say you hop onto Google and search for "large chocolate glazed donuts." You find what you were looking for, and everything is well and good. But then, a few hours later, you start seeing donuts on every webpage you visit. They are there on Instagram ads, on Facebook ads, and even on Reddit ads! And what's even more surprising is that these ads don't just have any donuts: they explicitly offer large chocolate glazed donuts. Baffling!
This is something that has happened to all of us at one point or the other – highly personalized ads that leave us baffled but also compelled to click on and interact with a business. We can thank display advertising, but more importantly, DCO for such ads. 
So, in the simplest of terms, DCO advertising is simply a technical name for the technology that helps businesses create such personalized ads. At the heart of it, it employs a combination of creativity and data to let your potential customer know that you are providing exactly what they are looking for – which is why dynamic ads using DCO are likely to do better than any other form of online advertising. 
What does DCO do? 
The primary purpose of dynamic creative optimization is to integrate creative elements like graphics within an ad experience and specific consumer data like search history, preferences, and geolocation. 
This works because the creative elements are usually pre-defined (static elements) and decided before the ad is made live. So, more or less, the creative elements can be seen as a set template made before the ad goes live. On the other hand, the data used to personalize this template to the needs of each user is generated in real-time (dynamic elements). 
However, with DCO, this process is taken a step further, and the creative elements are also optimized, molded, and generated by the real-time data the platform is fetching. Essentially, dynamic creative optimization is the most meaningful employment of AI and machine learning to alter the ad experience for potential customers. 
Examples of Dynamic Creative Optimization – DCO ads
Perhaps the best way to understand what dynamic creative optimization stems from is to look at real-world examples of what dynamic creative optimization is. The following are the examples of practices that depend on dynamic creative optimization to be executed effectively: 
Product-centered campaigns
Campaigns that are based around specific products can serve as important examples of DCO ads at work. DCO technology is used during these projects to single out users who don't convert into actual customers, despite visiting specific product pages.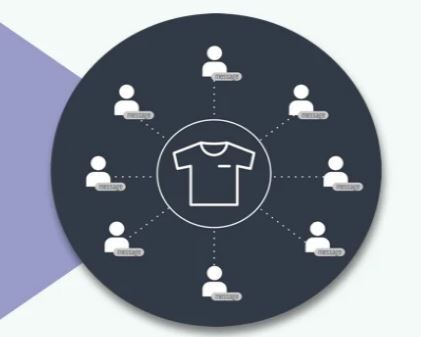 Using DCO advertising, ads dealing with retargeting, upselling, and abandoned cart promotions can be propelled before the user and attract them back to the products they have already seen but did not end up buying. Retargeting is one of the most effective tactics for digital advertising, and as we can observe, it is considerably dependent on DCO platforms. 
Behavioral prospecting
Another real-world example of a situation where DCO digital marketing is used is when a business wants to employ behavioral prospecting. Behavioral prospecting involves targeting customers based on their intent. So, for example, if a user has been searching for chocolate donuts, you can target them for your ads of glazed donuts!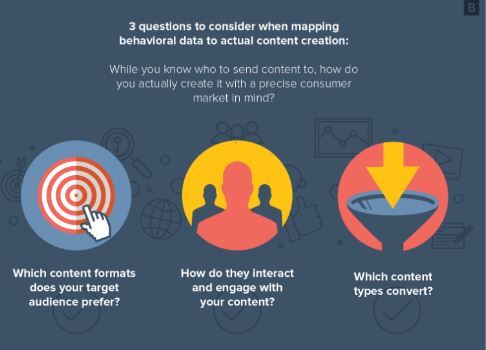 DCO platforms are used to figure out an individual's intent (my considering their overall online activity – the person being targeted for your glazed donuts might have been watching a YouTube review for chocolate donuts) and present them with ads that fit that intent. 
Demographic prospecting
Similarly, demographic prospecting, which is used to target people present in the same geolocation as your existing customers, also employs DCO technology. DCO shows these users the ads that are doing well with people in the same area, making marketing a lot easier than one would expect.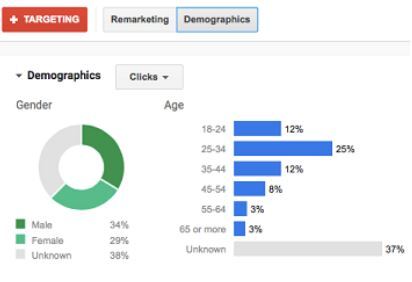 It is important to note that this is not the extent of DCO digital marketing in its entirety. It can be used for many things – it makes advertising and marketing a better fit for the digital world and hence can be considered a necessity of our time. 
Benefits of DCO technology
But that's not where the benefits of DCO technology end – in fact, the advantages it introduces you and your business to our vast and varied nature.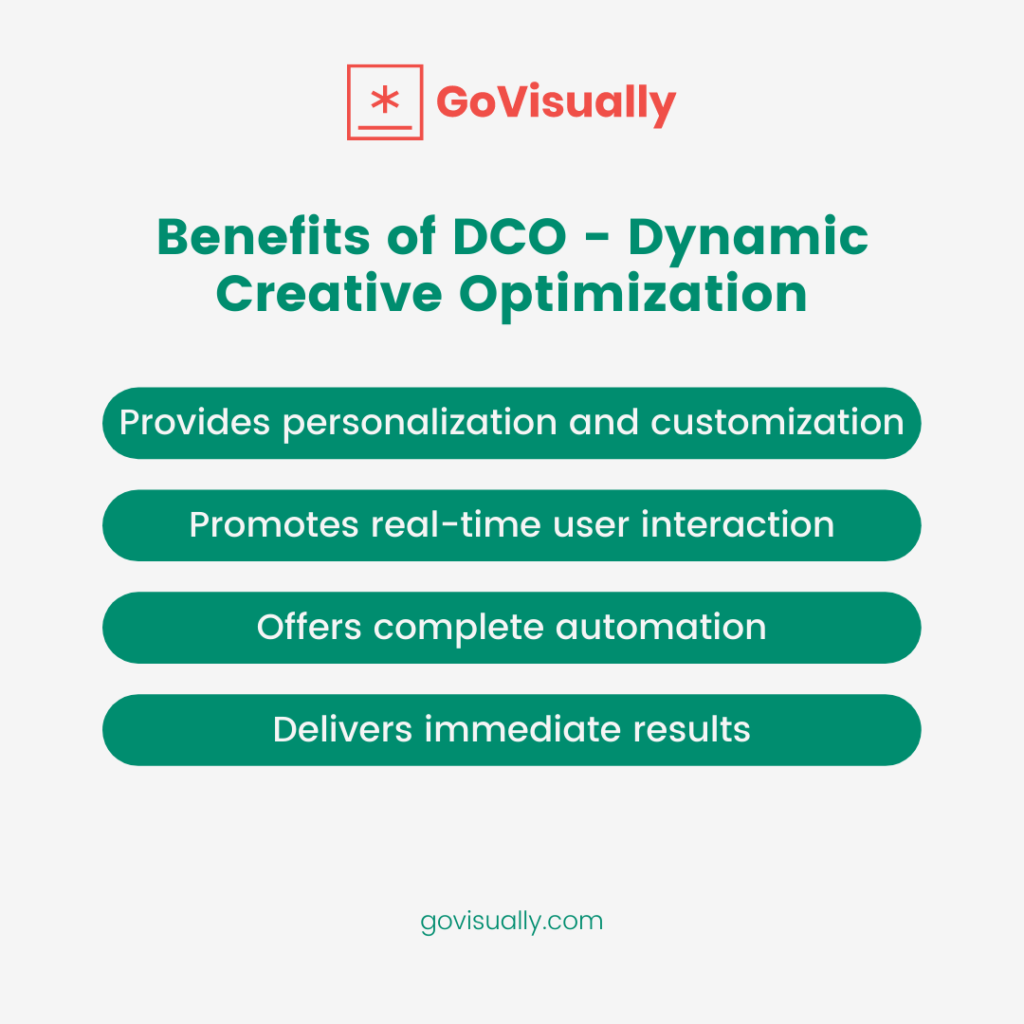 1. DCO provides personalization like no other technology.
At this point, we can confidently state that DCO is the heart of personalized ad experiences. And at the end of the day, personalized ad experiences are the most important since they ensure that your ad budget is not going down the drain. DCO recognizes that different people want different things, and by catering each ad experience to an individual's preference, DCO allows businesses to tap into a more significant consumer pool.
2. DCO leads to real-time interactions with users.
Another advantage that DCO equips businesses with is that it allows them to interact with users in real-time. Although this is not direct interaction, it is vital because it involves collecting important user information that does not only elevate the advertising processes for the future but also allows businesses to improve their overall customer experience and offer customers what they want instead of just shooting in the dark and wasting their money. 
3. DCO offers complete automation.
Furthermore, DCO means complete automation – and let's be real, who doesn't want that?
Complete automation means that you don't have to waste time manually tailoring your ads for thousands of users. Not like that would be possible, to begin with!
DCO technology is completely self-reliant, which means that it gathers information entirely on its own and uses it to spin out the most effective ads ever. Ultimately, this doesn't mean that your efforts are not required at all – because you still are responsible for tracking your progress and seeing that everything is going in the right direction. Still, it significantly decreases your workload, which is often a blessing. 
4. DCO delivers immediate results.
And last but not least, DCO technology means that you can benefit from your marketing efforts immediately and quickly. One of the primary purposes behind implementing DCO is excellent in expediting the entire advertising process.
Think of it this way: your business is employing a one-step solution for all your ad-experience-related troubles. Not only is the delivery fast, but you also get better results! It's a win-win situation that benefits both your customers and you at the same time!
DCO and online proofing: how GoVisually can help you?
Don't act like you didn't see this coming: GoVisually can help. Here's how:
Creative management software, in general, plays an integral part in supplementing DCO technology and making it as effective as possible. This is because it is only through creative management software that you can create the static elements of your ads.
So, whether it is the mass versioning of banners or giving the social ads that extra spark: you can rely on GoVisually to carry out the creative review and approval part of DCO. 
GoVisually offers a user-centric experience of online proofing, creative assets' reviewing, and feedback. With GoVisually, you and your team can easily collaborate on your projects and implement DCO in your campaigns to make them more effective. You can quickly leave comments and suggestions and leave them to the creatives of your team to channel their talent. 
A key thing to remember is that the creative side of the DCO equation is critical. Not only does it make your ad stand out, but it also adds a human aspect to your ads that are more likely to call out to the customers as opposed to an ad that is based on data and is monotonous. 
It is essential to channel as much brainpower as possible and put it towards the creative processes used to bring these static elements to life.
Again, GoVisually is an excellent option for this as it allows your team (even multiple teams) to come together and create something extraordinary together.