To football fans, parking lots aren't for parking cars. They are places to celebrate before the game. Unfortunately for the Seattle Seahawks Fans, known as the 12s, there was never a real parking lot outside the stadium. Which means the Seahawks fans were missing out on the football tradition. American Express set out to fix this by building the most epic pregame experience Seattle has ever seen – Meet 'American Express Hawks Island' a 200-foot barge that will dock at Pier 66 and host pre-game festivities. Imagined and created specifically with 12s in mind, with everything they needed to get game ready. Including gourmet food from local and small businesses, games, appearances from former players, and a performance by Everclear.
In this interview, designer McDonald Predelus talks about his team's work behind the design of the iconic member experience.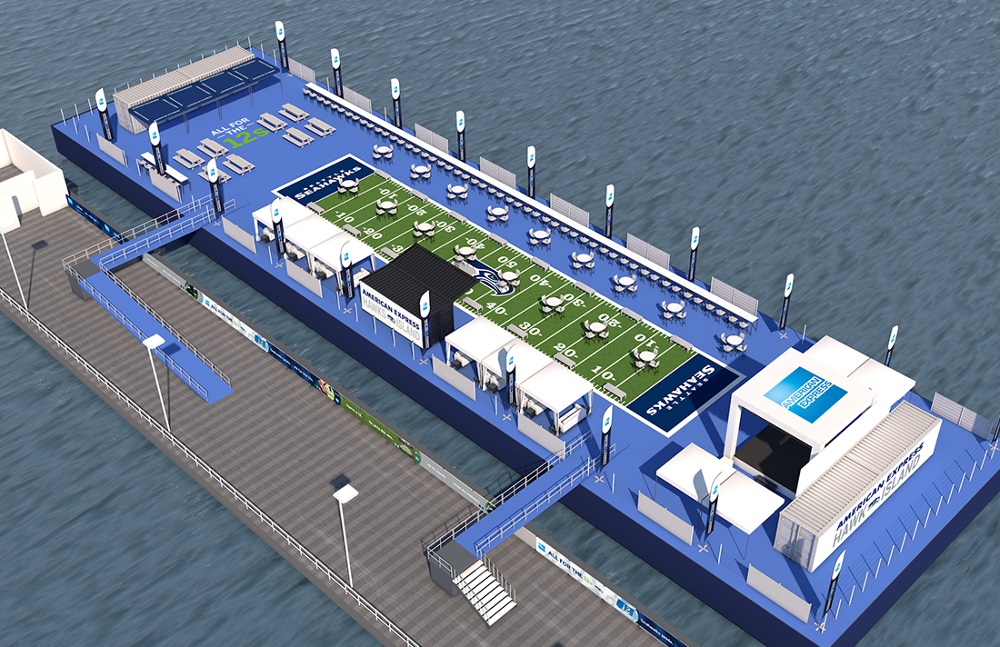 1. The project briefing
American Express wanted to create an experience for card members/fans of the Seattle Seahawks that will generate buzz and create envy for non-card members.
The design brief was simple to use the Seattle seahawks and American Express brand colors.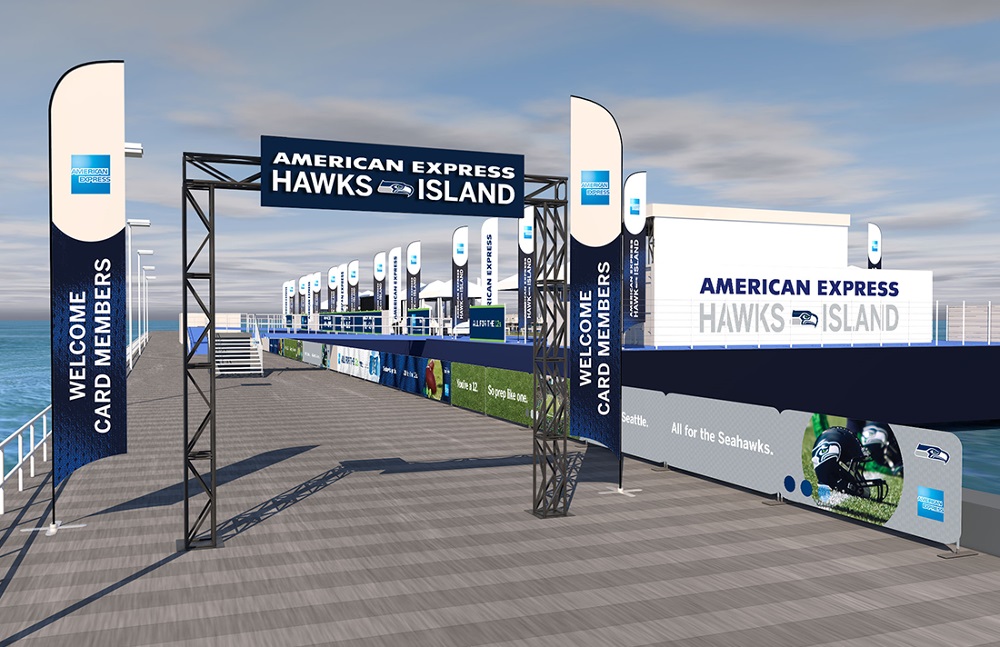 2. How did you find inspiration?
For every football team, there is a stadium parking lot for tailgating. Seahawks Fans are the only stadium in the National Football League that does not have a parking lot for tailgating. Inspired by the tradition of the American tailgate, I looked at ways people like to pregame, I began to look at the city of Seattle street maps and notice the shipping port next to the stadium so my team and I thought of the idea of having a tailgate on a ship which ended with us creating the experience on a barge.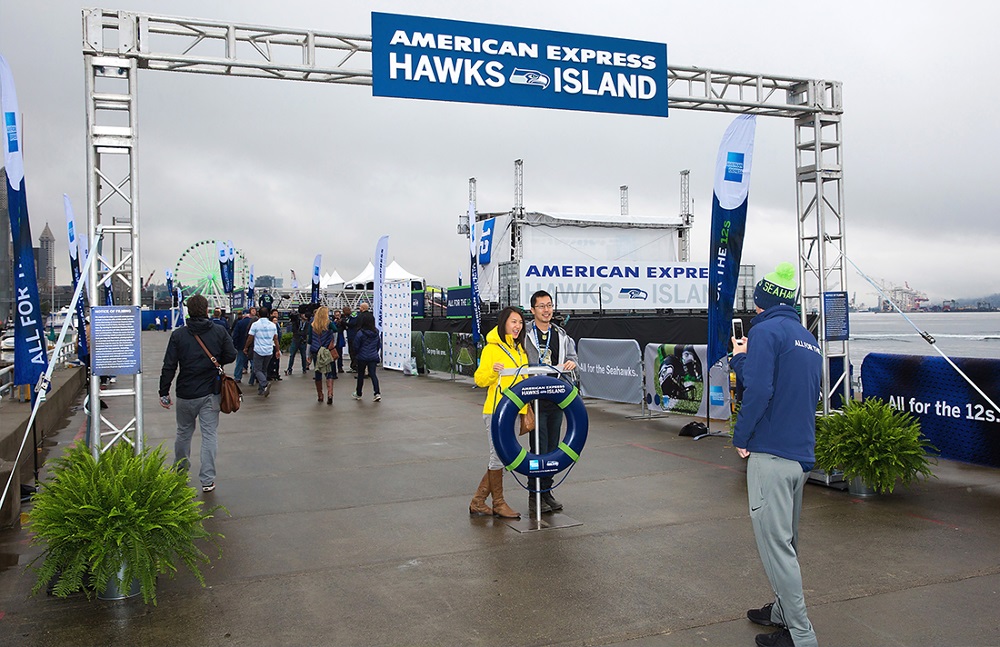 3. What tools did you use?
Designing all aspects of the experience look some work, I used illustrator to design the elements of the space once we received specs of all the walls that we could rap graphics. Cinema 4D was used to input my design in the rendering of the barge. As you can the live photo of the entries match the rendering.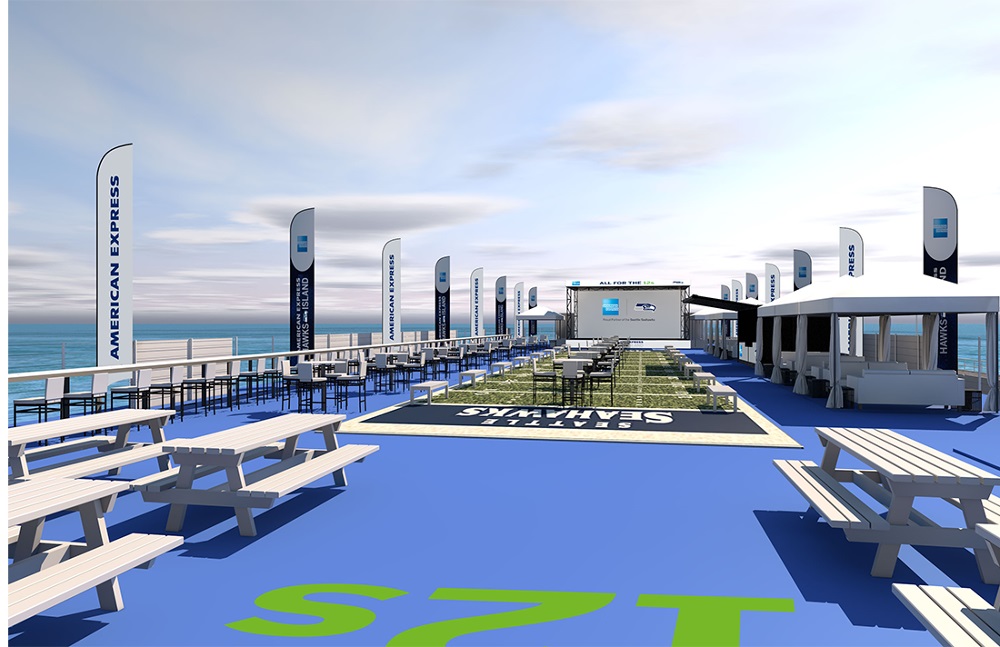 4. How do you execute?
After the client approved the concept and I received specs a week later, I had less than a week to design the look and the experience. , I began to design logos for HawkIsland to give it a look and feel.
Design every element was simple, I use the Seattle seahawks and American Express brand colors. American Express brand type.
The team came up with all of the games and entertainment that cardmembers could do on the barge while I simultaneously design the look and feel for everything including chairs and tables selected.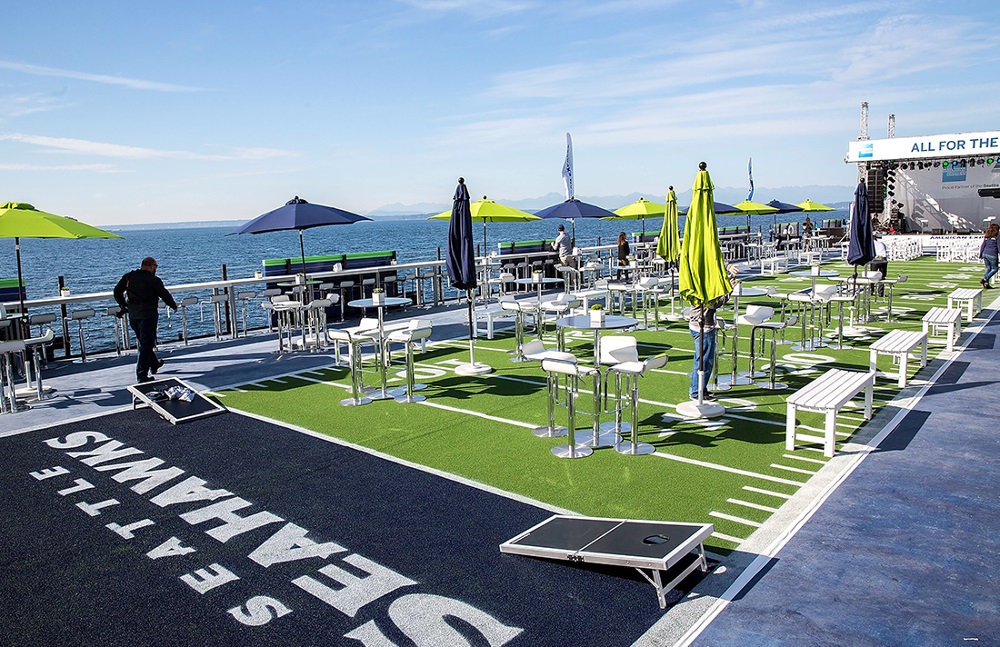 5. What result this project had?
This project ended up winning a Clio Sports Bronze award along with getting national and local news coverage, ESPN. The Client increased next year's budget for creativity by over 300k for the next activation because this project did so well.