Art has come a long way over time.
Where once it was unthinkable for any piece to extend beyond traditional art, nowadays we have digital textile designers breaking boundaries with new innovative ideas.
The rise of digital design tools has helped textile designers of this day and age experiment with different ways of incorporating artwork into their pieces. This has opened doors attracting illustrators and designers to shift their focus towards such new challenges. 
The question now is, how do digital textile designers transform art to make them wearable? The answer is digital textile printing. This process of creating wearable art has been around for quite a while now and is an inkjet-based method that can print any design on any fabric. 
Nowadays, numerous brands from the fashion industry have employed digital textile designers to give a new life to their clothing. Other than that, many artists of the new age see the process of using their art to make all kinds of merchandise using textile designing as something profitable. 
Combining the aspects of self-expression that comes from what a person chooses to wear with art completely changes the fashion and art landscape game. Suppose you are an artist or a digital textile designer looking to expand your profession beyond the same cookie-cutter methods. In that case, it'll be beneficial to look into what the digital textile design process entails for both parties.
And this is what we'll discuss in this article. So let's start!
Cut design & video review time in half
GoVisually is the #1 online proofing software to get visual feedback on Designs, PDFs & Video content.
Try GoVisually free today!
The digital textile design process
There were many limitations on textile designers and what they could and couldn't do back in the day. Unfortunately, it had a lot to do with the rigid traditions and not just the technology not being up to par.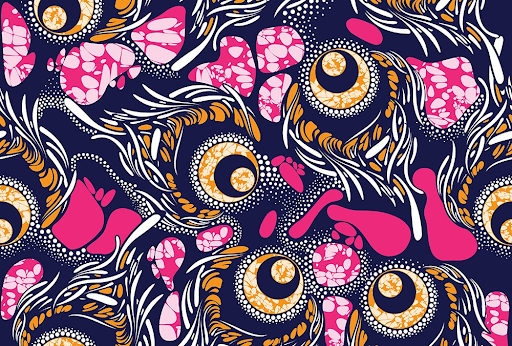 Digital fabric print does not even require a printing form at all, and you can print any design in high-quality, full color, and at any length. Printing digitally comes with a lot of advantages as well. Some of them are small run-length, minimum order sizes, and much lower usage of water and Volatile Organic Compounds (VOCs). 
The process of digital textile printing involves pretreating the fabric with liquid solutions that prepares it to accept the dye and absorb the color better. This fabric is then fed through a printer which sprays the dye onto the textile with tiny droplets. Ensuring the permanency of the design by streaming, dry heating, or using pressure is the last part of the process. 
There are about four main textile printing segments in the market that you should be familiar with. Apparel such as t-shirts, caps, and bags are done through pigment inks printed directly that have several roll-to-roll pigment printing options available. For the advertising industry, soft signage direct printing is used. 
Then there is direct/transfer sublimation print which only works on polyester-based substrates or fabrics with a polyester coating. Lastly, textile printing with acid and reactive inks is another specialized form of printing that is more commonly found in Europe than in other places.
Patterns that inspire 
When it comes to any visual art, it's much easier to see for yourself than just read about it when it comes to any visual art. And digital textile design is no different, so here are a few digital textile designers who are good at their job that can help gain a deeper insight into the entire process. 
Charlotte Linton is a talented London-based digital print designer and illustrator who launched her label in 2009. Since then, she's been creating gorgeous seasonal collections of scarves and other clothing items by combining hand-drawing with digital fabric printing techniques.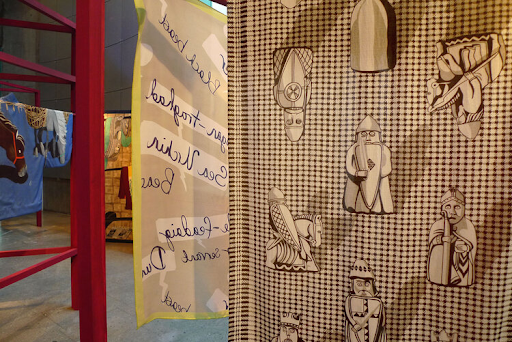 Kristi O'Meara is a painter and graphic designer and one of the founders of The Patternbase, a textile and design studio based in Chicago. Her work has been featured in many major publications such as Chicago Magazine and Dutch Elle.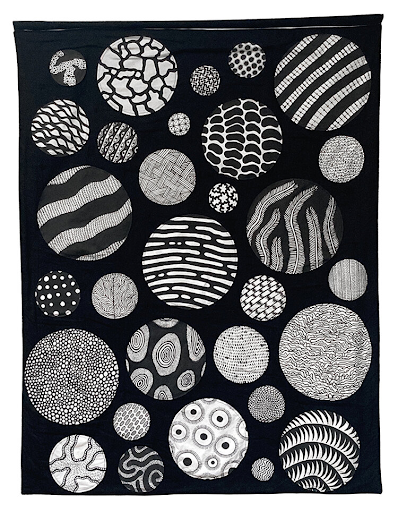 Karen Mabon is a textile and jewelry designer who launched her label "Karen Mabon" in 2012, including a collection of silk scarves and jewelry. Since then, her brand line has only expanded to include sleepwear, accessories, and homeware. 
Her designs break away from the tradition of repeated prints apparent in digital textile design, meaning the design changes depending on how the person chooses to position it.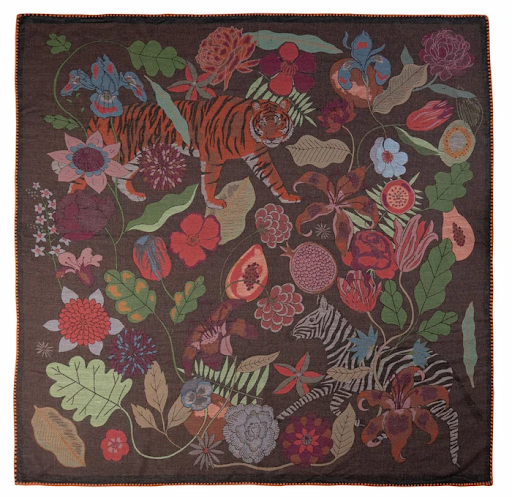 How to streamline the work process?
Now that you've seen the creative masterpieces of digital textile design, it's time to focus on the management side of things. Consider what design project management entails, mainly if you look to work professionally in this domain. 
Besides basic knowledge of the printing process and suitable software, you'll need a practical workflow setup and process streamlining. That's the only way you'd be able to avoid making production mistakes during your work process.  
Speaking of making the work process smoother, if you're a textile designer who also works with Adobe Illustrator, adding various plug-ins for designers will up your game and improve your work. 
Leverage GoVisually for faster review and approval process of digital textile design
As a digital textile designer, you will need online proofing software like GoVisually. It will help you collaborate with your clients and the different teams you work with. More importantly, it will streamline your editing and review process resulting in faster production. Hence, giving you more time to curate and build your textile design digital portfolio. 
Some of the features that you'll get with GoVisually that'll help you with your digital textile design work includes:
Real time comments and feedback on designs

Upload as many designs as you want

Invite external reviewers as well without them having to sign-up

Compare versions
Download design mockups and send them for printing

 
You will also be able to share extensive collections of your work thanks to the unlimited storage and lightning-fast image rendering feature that the software provides. The software even tracks the approvals you receive to avoid any confusion regarding your stakeholders. 
Being able to annotate your assets visually and integrate other applications with GoVisually will allow your workstation to run more efficiently than ever.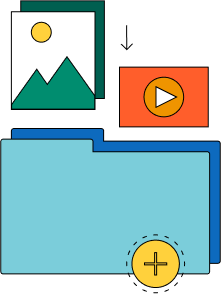 Need a quick way to share large files and creative assets?
With GoVisually Share, it's absolutely free! Try today.