As business owners, marketers, and part of a creative team, we receive billions of emails daily. And yet, there are so many instances where you send a poorly-crafted email full of errors. Which prompts us to ask the big question today; are there any email proofing tools that can help us fix this issue?
And luckily, the answer is yes!
Before we dive further into the email proofing tools we must start using for easier communication, let's understand why we need these tools.
Emails are a crucial tool for the success of your business.
From content distribution in newsletters to marketing emails that convert leads for you, they have become an asset for every worker.
Interestingly, the daily emails we send will likely increase to 4.6 billion by 2025.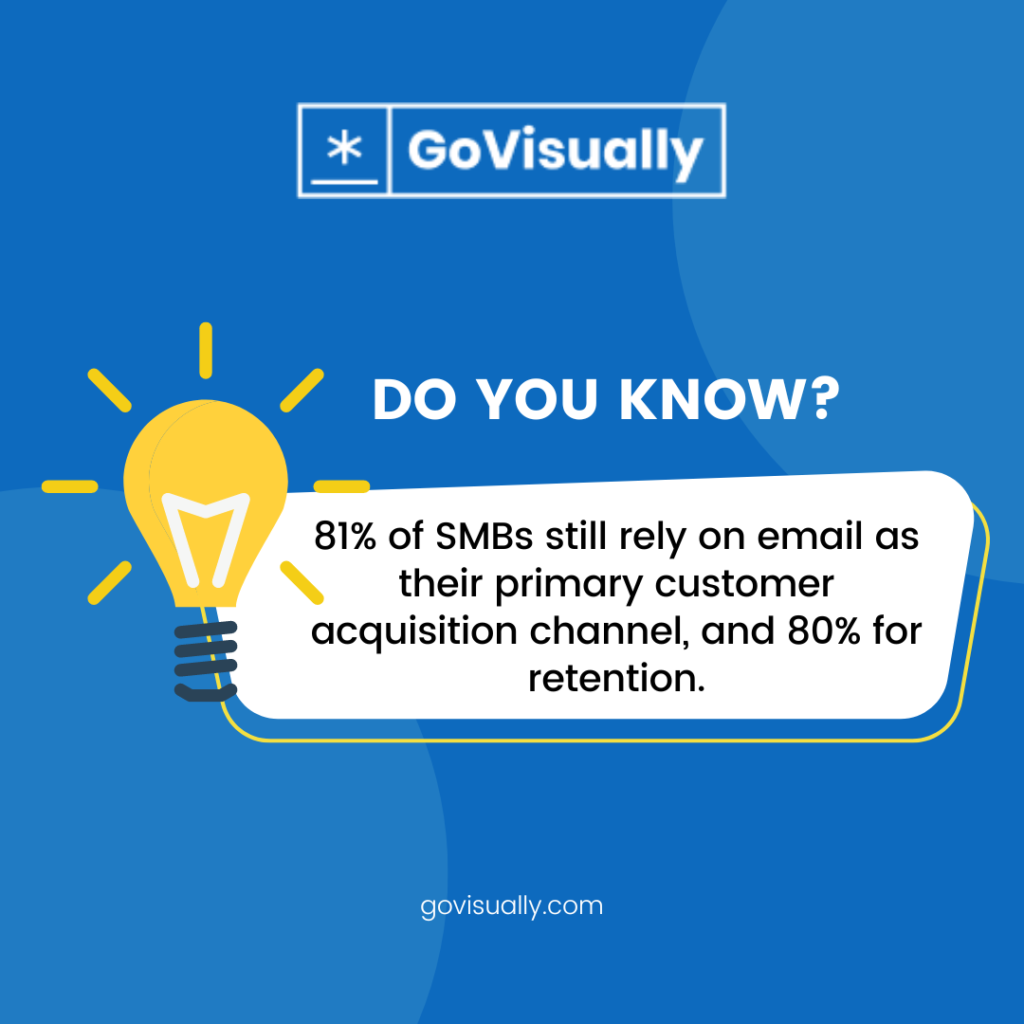 Considering these facts, we can safely say that emails will always be used. And if that is the case, we must use the following top 9 tools to ensure that they are error-free and on-point.
So let's get into it.
1. GoVisually
Composing email newsletters demands creativity, quick decisions, and intuitive control. It means speeding up your process of creating and finalizing email newsletters. You'd need an equally compatible online proofing tool.
And GoVisually has everything that you could need to get the best email newsletter quickly.
From design reviews to adding comments and highlighting the changes, GoVisually assists you in making quick decisions. You can create a draft for your email newsletter and finalize it the same day using intuitive and easy controls.
Beyond proofing, GoVisually is also one of the best email productivity tools.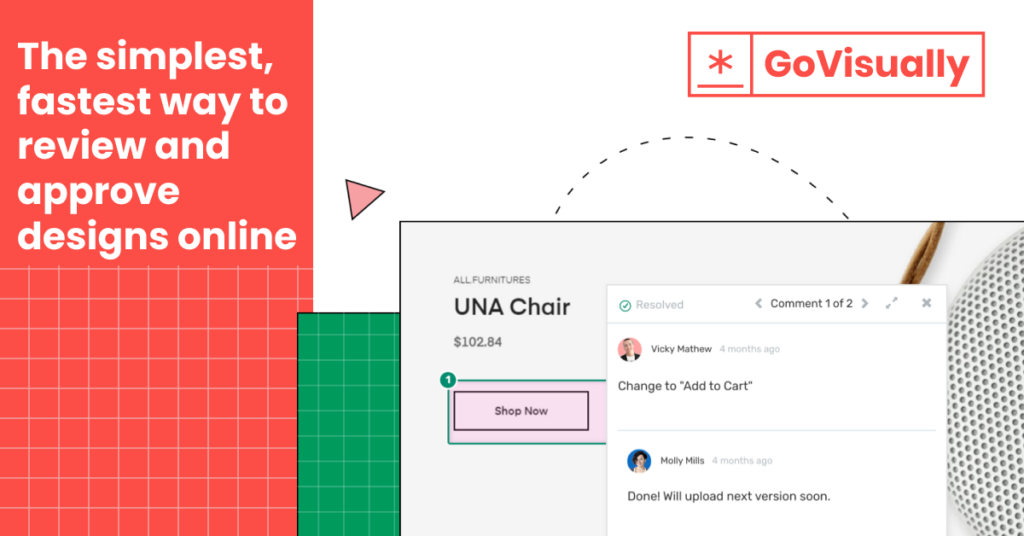 Features
The user experience is phenomenal, with intuitive and easy-to-use controls.
You can upload as many designs for the email newsletter as you want.
Your reviewers don't have to sign up for GoVisually. Only you do. You can invite them to review the designs.
It keeps your revisions organized in one place so you can easily access or compare them.
Compatible with all kinds of devices, including Windows, Android, Mac, and iOS.
It is built for small and big teams, so you needn't worry about your creative team size.
The dashboard displays all your notifications. This way, you're always up to date with the pending reviews and editing.
Cons
It doesn't have a spell check, so you'd have to ensure that the text is error-free.
Pricing Plan
$20/month for solo users (billed annually)
$50/month per user for teams (billed annually)
2. Grammarly
For creative teams and writers, Grammarly hails as no less than a savior. It's natural to make errors when you type so much daily; Grammarly helps you fix that. Not only it helps you detect grammatical errors, but it also makes your tone more cohesive and improves the overall structure.
It's a quick and easy email proofing tool to ensure that your emails are error-free and have the desired tone.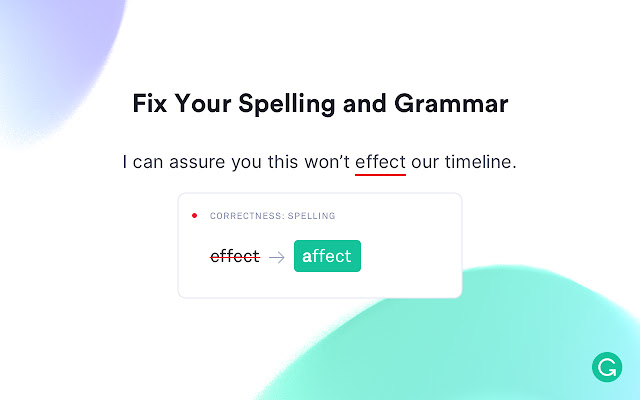 Features
The user dashboard is intuitive and easy to use.
It includes a proofreader and a plagiarism checker.
Uses AI to ensure that there are no grammatical or structural errors.
It includes a tone detector feature.
Offers extensions for web browsing applications like Chrome and Firefox.
Includes high-end features like vocabulary enhancement and a personal dictionary. This helps you learn the use of better words eventually.
Compatible with all kinds of devices, including Windows, Android, Mac, and iOS.
Cons
The free version offers limited suggestions only.
The suggestions are AI-based, and often, they are incorrect based on the context you're writing in.
Pricing Plan
Free basic version
The premium plan starts from $29/month.
3. Hemingway App
If you need refined writing, you need the Hemingway App to ensure that.
 It improves your writing by removing the filler content and lets you differentiate which email is safest for your targeted audience. The best part is that it uses color codes to make the corrections easy and fun for the users.
So if you need a more focused email, best start using email productivity tools like this. It will help keep your writing simple, which we often require for effective email composition.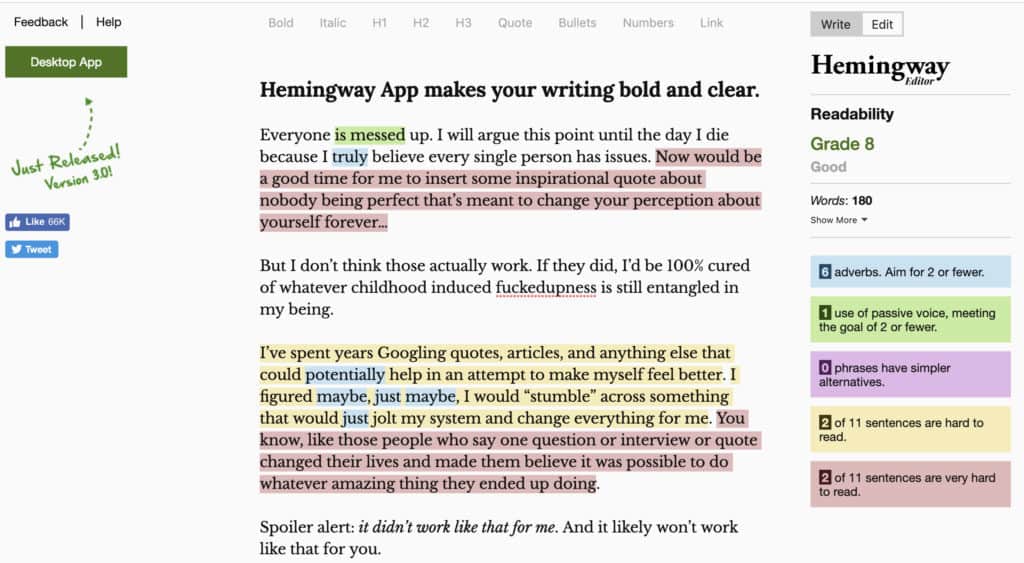 Features
You can use it anywhere without an active internet connection.
Share your corrected text or email with your colleagues using Heminway's highlights.
The user dashboard is friendly and color-coded for ease of use.
Includes WordPress and medium integration that allows you to post content directly.
You can export your content to an external document as well.
Cons
It can have grammar incapability as it's more focused on fixing structural errors.
No browser plug-in or extension is available, even for a paid plan.
Pricing Plan
Free browser application.
$19.99 for the desktop version.
4. Language Tool
If you have a global clientele for your business and require sending emails in multiple languages, go for the language tool. It is one of the only email proofing tools that supports 20 languages, which would make your work much easier.
Moreover, you can pick the free plan or paid version based on your requirements and use. We'd advise you to opt for a paid plan if you write lengthy emails now and then.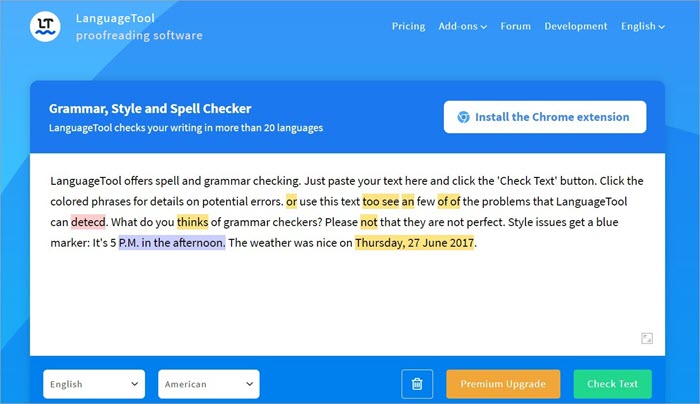 Features
Offers a personal dictionary for enhanced vocabulary use.
It offers corrections as suggestions and has keyboard shortcuts.
Supports multiple languages.
Offers an add-on extension for Google Docs and Microsoft Word.

The contents of your document

are email encrypted

.

Has an extension or an add-on for web browsers like Chrome and Firefox.
Cons
It doesn't support all devices.
The tool doesn't have a plagiarism checker.
Pricing Plan
Free plan for 20,000 characters/check
Premium plan offers 40,000 characters/check for $4.92/month
Enterprise plan offers 40,000+ characters/check for $39/month
5. Sapling
If you're looking for a reliable AI-powered grammar checker, then Sapling should be your choice. The best part about using Sapling for emails is that it is an enterprise-focused writing assistant. Its AI allows the application to detect 60% more structural writing faults than any other application, making it super reliable for your emails.
But most importantly, it focuses on helping you write personalized emails and coaches you to write better.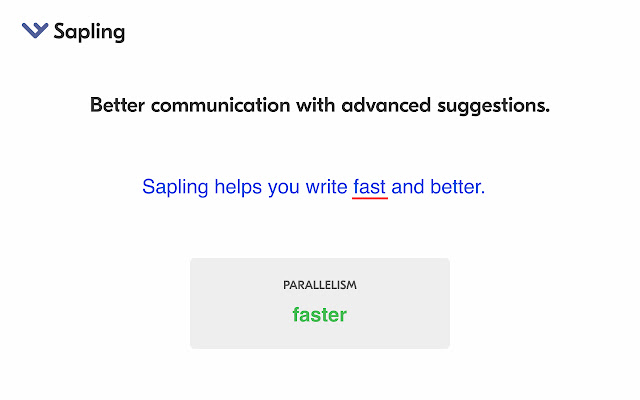 Features
Allows quick copy-editing with pop-up features.
Intuitively built to help you learn from your mistakes.
Extensions are available for Outlook and Google Docs.
Includes an extension add-on for web browsers like Chrome and Firefox.
A team-based configuration that would prove useful for creative and marketing teams.
Cons
No extensions are available for iOS and Android.
Pricing Plan
Free basic plan
Premium plan from $25/month
6. Reverso
For creative teams that have to write emails for global clients, Reverso should be your go-to option. It offers instant translation in 14 languages, including French, German, Russian, and Spanish.
Using Reverso, you can craft an email in one language and effectively translate it into the others. It would allow you to save time and help you learn the vocabulary of other languages.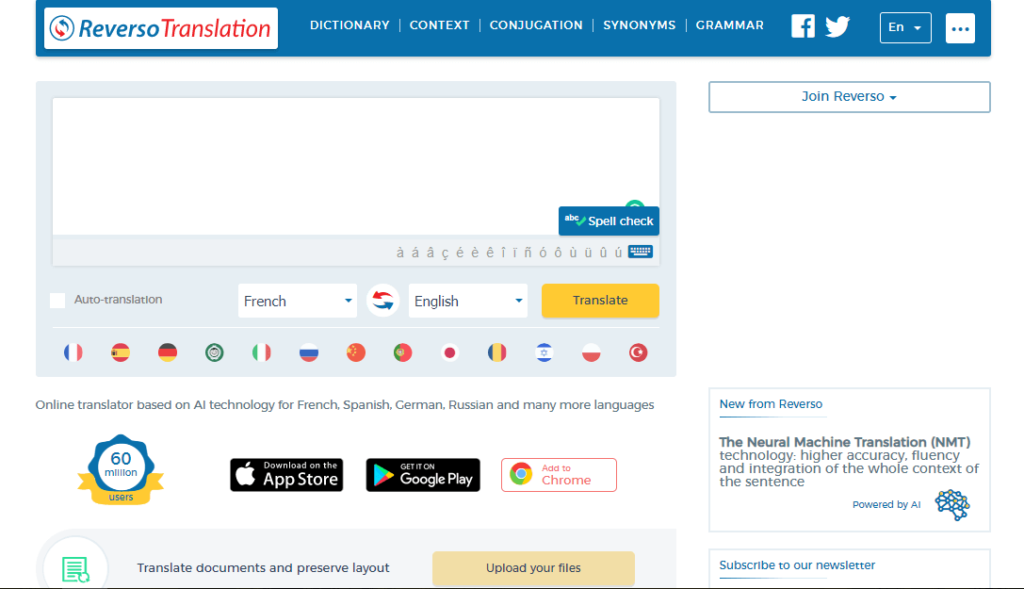 Features
No active internet connection is required to access the tool and use it.
Instant translations in several widely used languages.
Features examples of use in the right context for different languages.
Option to view reverse translations for your content.
Features flashcards for words to help you memorize words.
Real-time suggestions for improved writing.
Cons
The free plan has a one-time and limited use only.
Pricing Plan
Free plan for up to 2500 words.
The advanced plan starts from $0.0024/word.
Custom pricing is available as per your requirements.
7. Writer
Writer is a great email support tool. The AI-based tool is an excellent copy editing solution for editing everything from emails to Google Docs. This writing tool is unique because it has smart AI editing algorithms and many integrations.
Your content is safe because all editors offered by the platform are email encrypted, and the best way to run a quick check over your newsletter is to use a one-click proofreading tool that works on several platforms without a hitch. 

Features
It offers integrated tools for readability and language checks.

You can use a grammar and spelling editor directly on the website.

Offers a tense and punctuation analyzer.

Gives you access to a plagiarism check.

Had a feature for content scoring to help you improve your emails.

Offers one style guide to keep your content consistent.

You know which email is safest to send with its content security.

Works for all sorts of content, including email support.
Cons
There are limited features available on the free version.

Suggestions can be out of context since the editor is AI-based.
Pricing Plan
Free browser application.

Pro plan for $11/month with additional features.

Team plan for $18/month with advanced features.
8. Ginger
Ginger offers a variety of tools to help you proofread and spell-check your work. One strategy for improving your spelling and grammar skills is focusing on them. The spellchecker recognizes the correction that best fits the meaning of the original sentence. 
Ginger is a versatile browser extension with MS Word/Outlook integration, iOS/Android app, Windows app, and online service. It is often helpful to check for irregular verbs and adverbs, clear up confusing wordings, correct common grammar mistakes, and boost comprehension, making it one of the best online proofing tools for writers.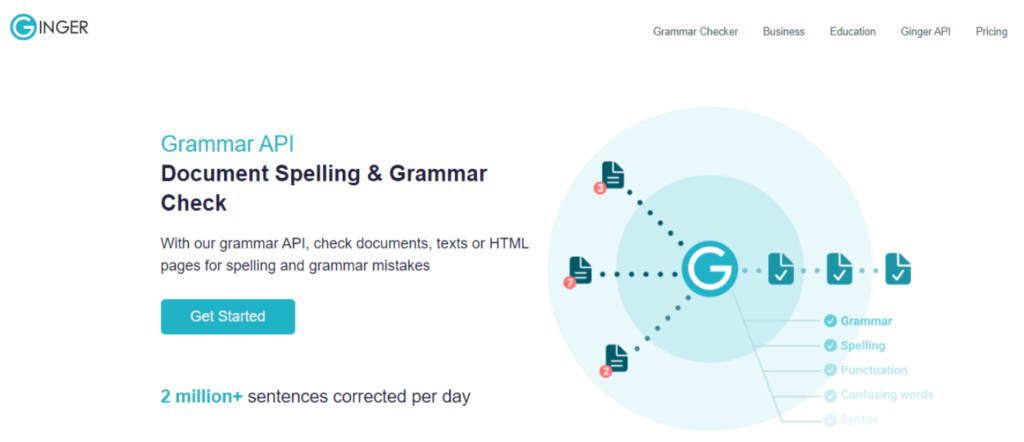 Features
It allows you to proofread and type at the same time.

Offers several third-party integrations.

It offers a style check for all your content. 

There are unlimited AI-powered corrections in the paid version.

You can access 40+ language translations.

There's a 7-day money-back guarantee.
Cons
The free version only offers basic features.

Can not use Ginger without signing up.

All advanced versions cost more than alternatives.
Pricing Plan
The premium plan starts at $13.99/per month.
9. Scribens
Scribens is another great email proofing tool for checking your emails or newsletters' grammar, spelling, and style. With Scribens, you can easily fix any mistakes without any fuss. The software claims to perform better than Microsoft Word, backed by sophisticated algorithms. 
You can change the language settings to either British English or American English vocabulary. The color codes for Scribens are as follows: red for grammar, green for verbs, and yellow for suggestions. Typography and punctuation (commas, etc.) are also color-coded with blue.
Features
There's no daily word limit, even on the free version.

There is an option for vocabulary enhancement.

The web app is compatible with Windows and Mac.

Offers direct email checks on Gmail, Outlook, Hotmail, and Yahoo.

There's a premium version of the French language.
Cons
Not good for advanced proofing or editing.

The application does not have a plagiarism check feature.
Pricing Plan
Free basic application.

Premium version costs €9.90/per month
Final word
Everything that you do or send officially becomes a representative of your company. And in a digital world, where emails are a crucial part of our marketing and distributing plans, it's necessary to ensure that they are impeccable. In our opinion, these email proofing tools will certainly help you stay a step ahead.
They would save up your time and energy to fix a faulty mail, and honestly, what could be better than that?
So try these email proofing tools and let us know the result in the comments section below.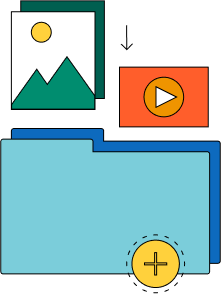 Need a quick way to share large files and creative assets?
With GoVisually Share, it's absolutely free! Try today.