Let's be real – we can't be the only ones ecstatic about 2020 finally ending. While it goes without saying that all our problems won't just magically fix as soon as the New Year arrives, at least we'll be bidding farewell to this accursed year. The year indeed has been darned – in every sense of the word. We have observed a colossal shift in so many patterns, including the world of design, fonts, and typography.
Who would have thought, right? 
For fonts and typography, 2020 has been one big trip to the past. Over this year, we have seen a revival of classic fonts, retro, nostalgic styles that are more characteristic of the 90s than the new decade! 
So, what does this tell us about fonts? 
Well, for starters, it is an indication of the fact that the influx of hi-tech, intricate designs has led us to value simpler, straightforward ones. More brands focus their resources and creativity on minimalism, and it's because we, the consumers, are keen on plainness more than anything! And who can blame us? With all the weird chaos we have witnessed this year, we have rightly gone back to loving simplicity.
Simplicity
If we had to encapture the future of typography for 2021 in one word, it would be this. As we commence the ultimate list of the fonts you need to look out for in 2021, you will see that simplicity is the theme that underpins all these styles. 
Without further ado, let's get into it! 
1. Futura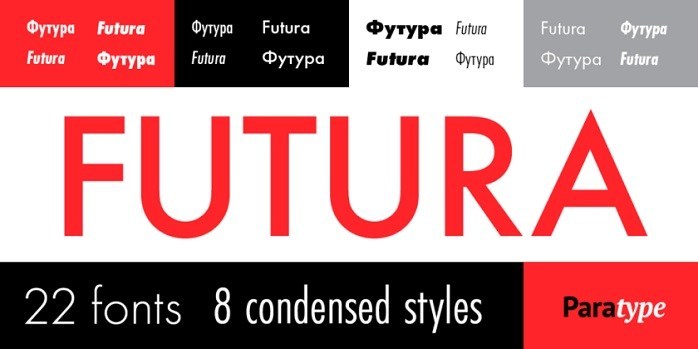 Of course, we had to start the list with everyone's favorite. First introduced by Paul Renner in 1927, Futura is a classic that one can not go wrong with. As of now, there are countless editions of this font, one for every purpose. What is about Futura that has made it withstand the bounds of time and be a favorite, even after 93 years? 
We come back to that word: simplicity. Futura is a clear, geometric font that was created by hand. Since then, Futura was a symbol of modernity, radicalism, and innovation. Now, it is a reminder of elegance, strength, and the timeless power of minimalism. 
You can activate it online here.
2. Lato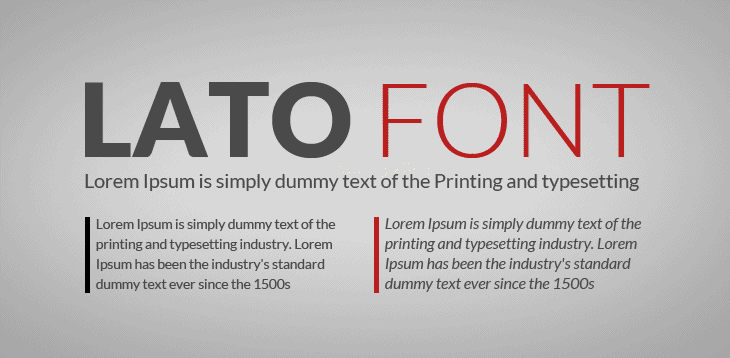 The next font on our radar is Lato, which has been around for over a decade now. Łukasz Dziedzic designed it in the summer of 2010 (fun fact: Lato means Summer in polish!) 
Lato is a refined, one of its kind font. It does not follow any modern trends, so it is the ultimate archetype of typographic taste.
So are you convinced yet and want to try this font? Awesome! Download the complete font family here.
3. Neue Helvetica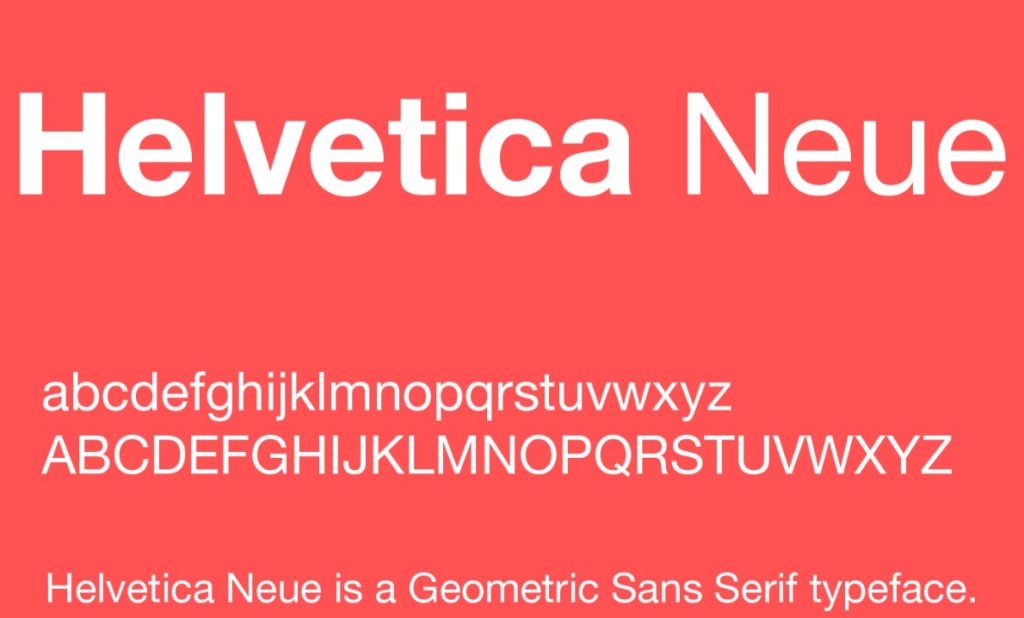 Helvetica Neue is another font that has survived decades! Its parent typeface, Helvetica, was released in 1957 by Max Miedinger. Neue Helvetica is a reworking of the original design and was released in 1983. 
Neue Helvetica is described as an ultimate "synthesis of aesthetic and technical refinements that promote "legibility and usefulness." Neue Helvetica supports Central European and Eastern European languages, spanning over 34 Cyrillic versions and a Hebrew Helvetica.
Don't keep waiting up! Download this awesome font family here for free!
4. Circular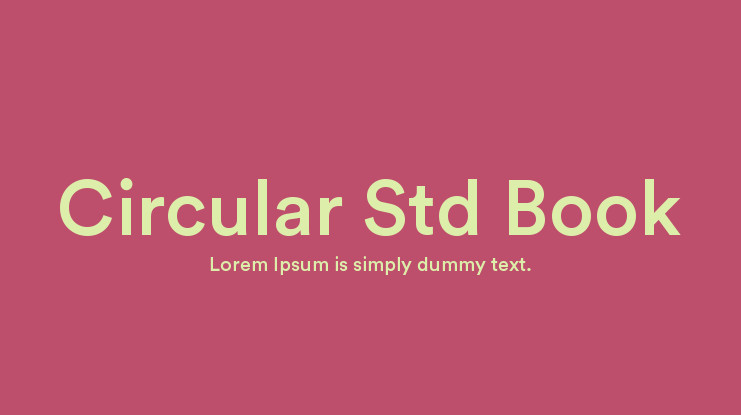 The geometric typeface seems to be the ultimate go-to for 2021. Created by Swiss designer Laurenz Brunner and released in 2013, Circular is yet another simple font we predict to be popular among designers next year. 
Although it is sophisticated and elegant, Circular is a quirky style that reflects a warm personality and resonates with many people!
Download this fantastic font family here.
5. Goldplay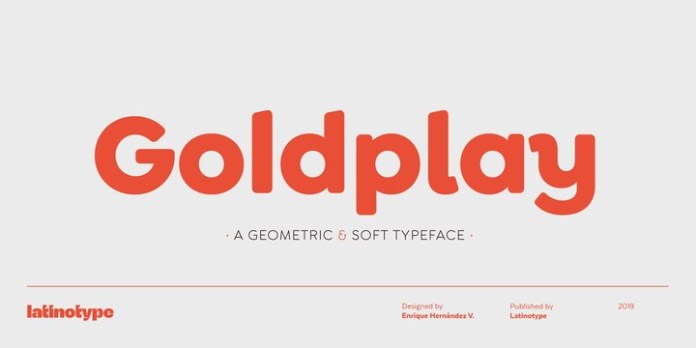 Goldplay was designed by Enrique Hernández and launched in October 2019. It flaunts a style that can be described as "friendly" and elegant at the same. 
Goldplay is the perfect combination of modern minimalism paired with timeless aesthetics. So, watch out for this one! It may be new to the market but is likely to take it by storm. 
Want to test out this great font? Download it here.
6. Olivetta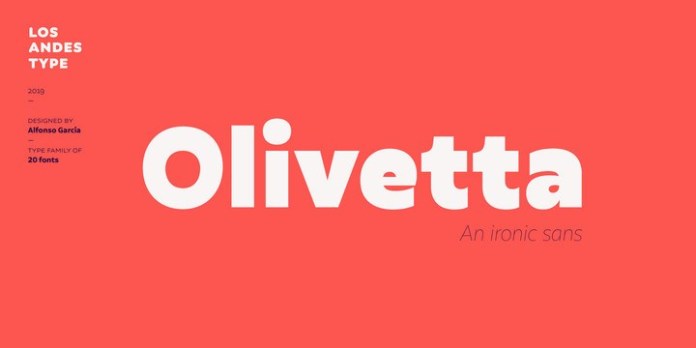 Olivetta, another style released last year, is a strong font for designers. Alfonso García designs it, and the contrast between different strokes with this makes it an attractive typeface.
New to the typography portfolio, Olivetta is a by-product of the modern palette. We think that it would be a great option for posters and short passages, so keep this in your sight if your project involves something like that.
Download Olivetta today and create awesome typography.
7. Sentinel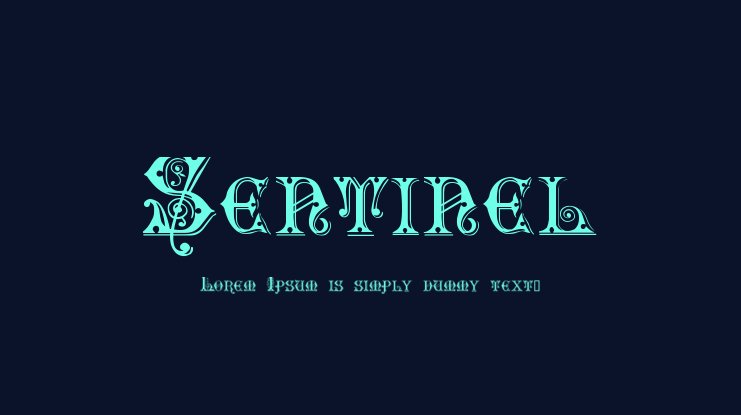 Sentinel was created by Jonathan Hoefler and Tobias Frere-Jones in 2009.
As a font family, Sentinel will allow designers to convey their message with clear and bold gestures. It is a great typeface to be used when you want to purport emphasis on your work. 
You must be dying to try this font, right? We get you! So download it here.
8. Moranga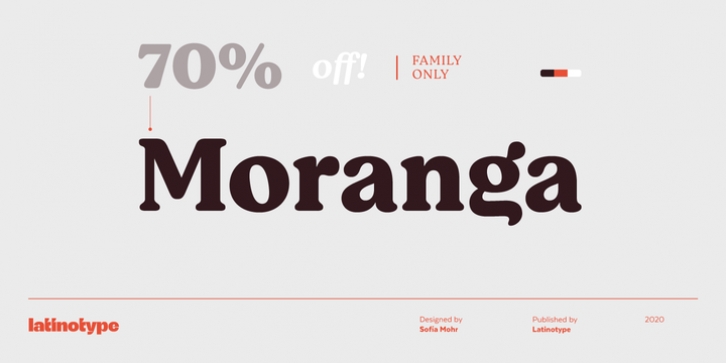 Moranga is one of the latest styles on this list. This one is grounded in a retro theme: it seems to be a synthesis of old fonts like Cooper and Souvenir. Moranga, in five weights and matching italics. Sofia Mohr designed it.
Like Sentinel, Moranga is also a good choice for headlines, display use, and high-impact designs that would require slightly more emphasis.
Download the Moranga font family right away by clicking here.
9. Bogart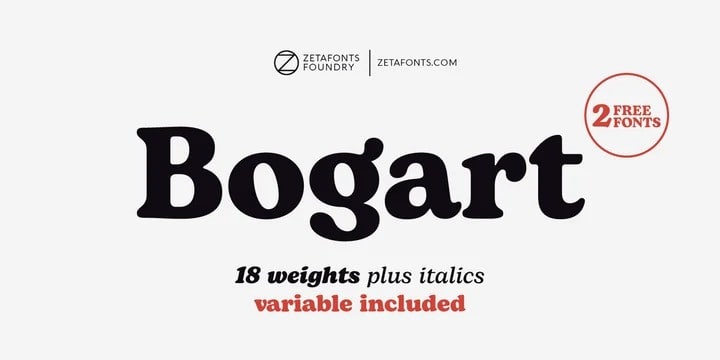 Bogart is just fresh in the market – it was released recently in September. This font is designed by Francesco Canovaro and has all the good qualities needed to make it a favorite among designers in the upcoming year. 
This one is reminiscent of old fonts such as Cooper Black. At the outset, this one is different from others on this list because it is not elegant, "serious," and sophisticated. It is more towards a joyful, energetic style. That, paired with the fact that it does not compromise simplicity in the midst of that, is bound to make it stand out.
Don't miss the chance of trying out this font on your designs! Download the font family here.
10. Recoleta

Jorge Cisterna released Recoleta in 2018 for Latinotype. 
This one flaunts softness and gently mimics a retro style that one might find in work produced in the 1970s. This typeface's different renditions allow it to be an exceptional choice, both for body text and headlines. 
Download the complete set of 14 fonts here.
11. Jeko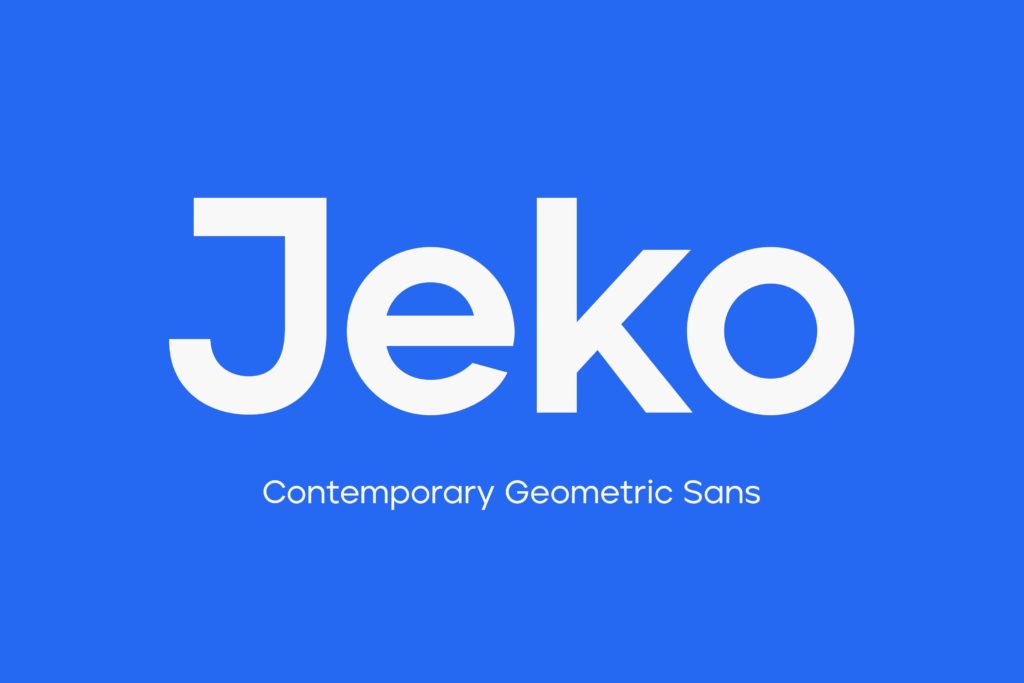 Jeko is a redesign of a font called Aventa. Ellen Luff created it in September. 
Another font embedded in a modernity palette, Jeko radiates confidence, elegance, and class; everything makes a font successful for interface design! It's versatile, unique, and ready to take on the design industry in 2021.
So there's only one thing to say to you now – go modern, get contemporary, and slay your designs! Download the complete font family here.
12. Degular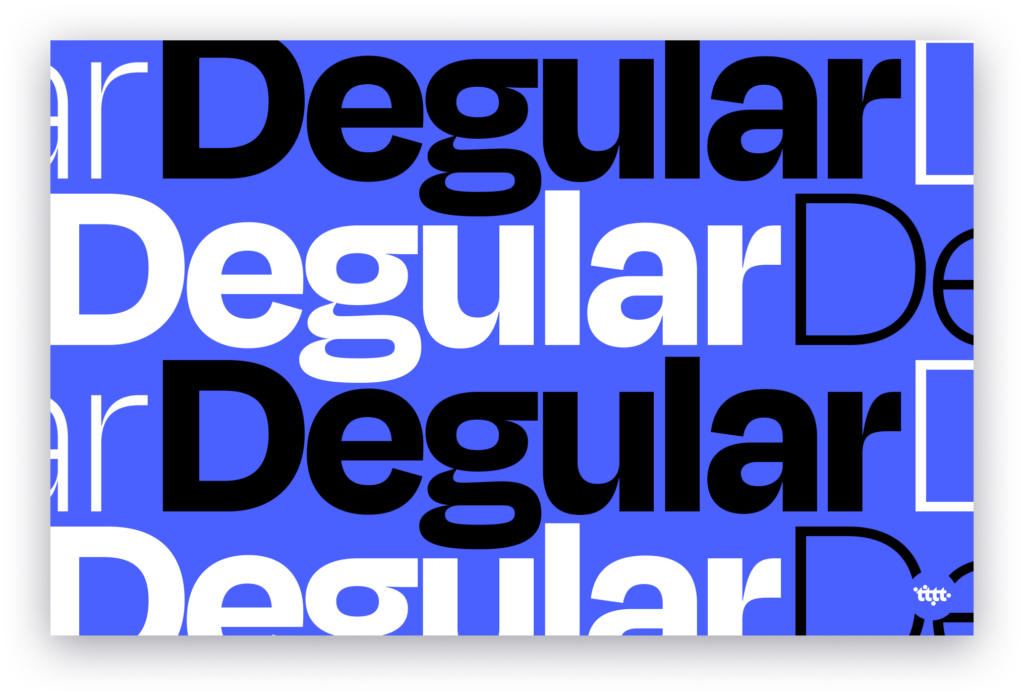 Degular is a unique font that "fades into the background." James Edmondson designed it for OH No Type Co in April 2020. It comes in three optical sizes.
Unlike other typefaces that scream, Degular is mild and the perfect minimalistic tool for designers to utilize in 2021. 
Download this epitome of richness and uniqueness here.
13. Jazmin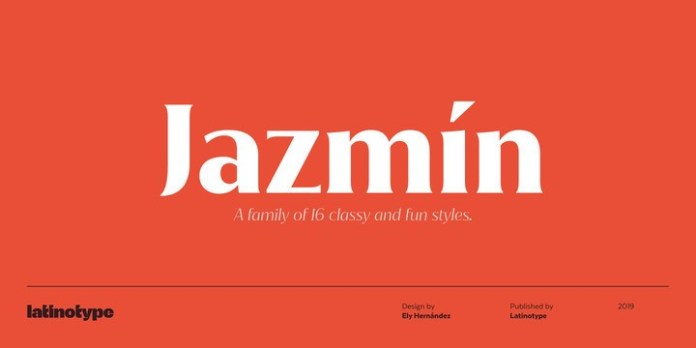 Jazmin was released in September 2019 by Eli Hernandez. It is a contemporary take on some older fonts, such as the infamous Globe Gothic. 
Jazmín is playful and quirky, making it a good option for projects focused on marketing and advertising! Magazines, posters, and short passages will definitely be utilizing this font quite a lot in 2021, so look out!
Download all 16 fonts here and test them before someone else does.
14. Apparel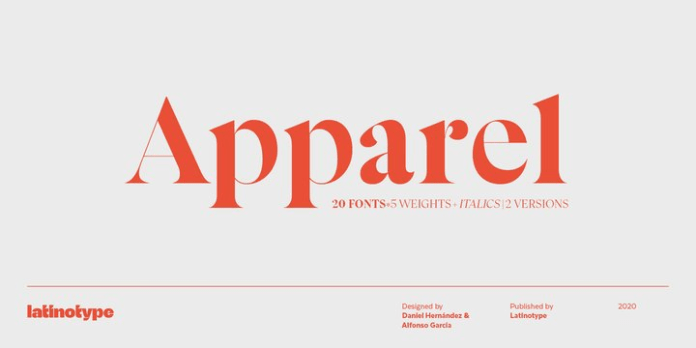 The last on our list for today is Apparel. It was released just this October and is an effort by designers Daniel Hernández and Alfonso García. It is reminiscent of timeless classics like  Times New Roman and Caslon.
Apparel reflects a unique elegance and is likely to be a go-to for high-impact design!
Don't believe us? Try it out yourself on your designs by downloading the complete font family here.
Our Advice?
Wow, a heck of a ride, wasn't it? We're going to end this awesome list with a pro tip. You shouldn't be making any font family a part of your designs without testing them first and getting your teammates' opinions. So how can you do that? Simple, test these fonts on your designs on GoVisually and get instant comments and approvals from your teams.
After all, why bother making a mistake when you have the best online proofing software available?
So that's it, that concludes our list of the most popular fonts that are likely here to stay for the next year(s)! We are excited about what 2021 has in store for us – are you?