If you work in the design field, you'd probably know how crucial it is to have online resources. They essentially help you create better designs faster and easier. More importantly, free design resources save time and money while improving your work processes.
But here's the pickle – finding good free design resources is not easy. The available ones aren't widely common among designers, which leaves them stuck with the paid options only.
But that's about to change today!
This article brings 50+ free design resources that are heaven for any designer. These free resources include icons, fonts, and other assets you can use in your projects. To make things easier, we've classified these resources under different categories so you can scroll through what you need and get your hands on them.
Excited to explore 50+ free design resources? We bet you are!
Typography
Let's start with our first category – typography.
Terrible typography sticks out like a sore thumb and must be avoided at all costs.
Think about it – how many times have you instantly closed the tab of a website because the font style was too poor to look at?
We'll take a guess and say countless!
And it isn't just about website font. Bad typography on any design or product can instantly change your purchase decision. 72% of consumers maintain that fonts and style influence their purchase decision.
And that is why to retain more customers and maintain a good brand image; it is crucial to use the right typography.
Luckily for you, we've picked 8 of the best typography resources that are free to use and easily downloadable. Let's review them!
Google takes the lead on providing some of the best typography in the market for UX/UI designers, and that too, all for free.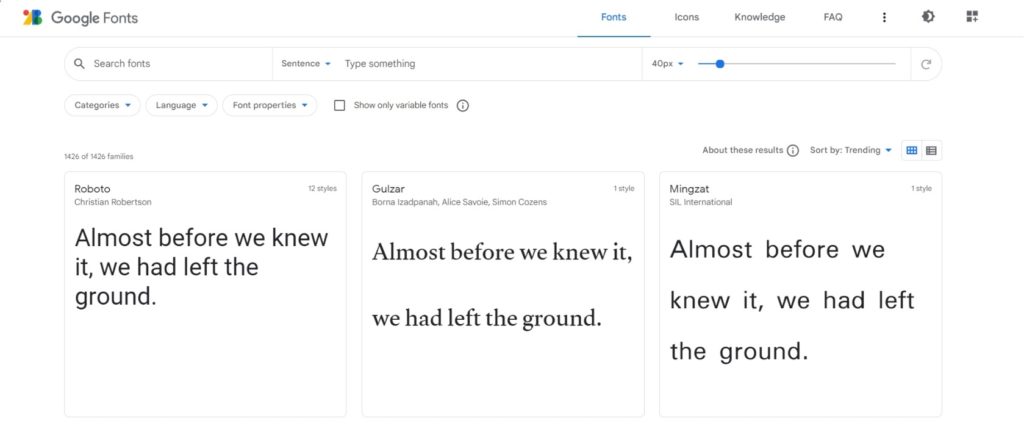 What makes Google Fonts one of the best in its font properties so you can create your dream font? It also has a category option to select what fonts to show and what not to.
Dafont is the place to go if you're looking for funky fonts!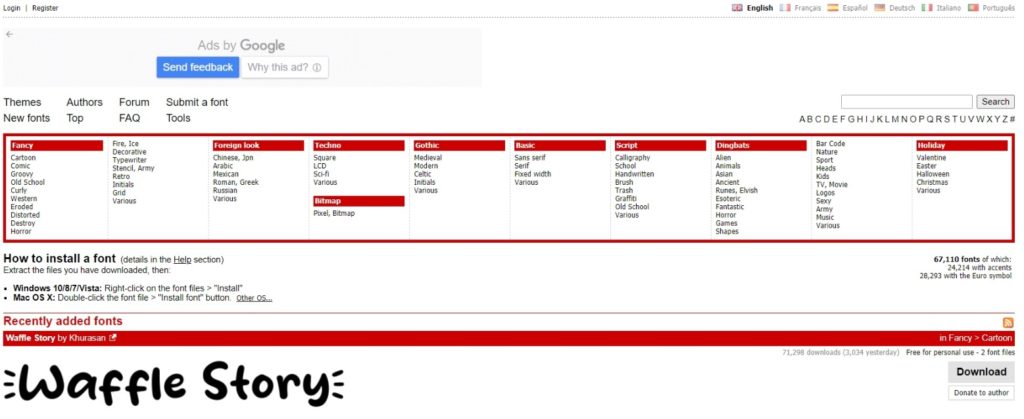 It has wildly specific themes, so you'll be able to choose the perfect font in no time.
Finding quality typography for free, which is also licensed for commercial use, is quite stressful. But Font Squirrel provides exactly that and more.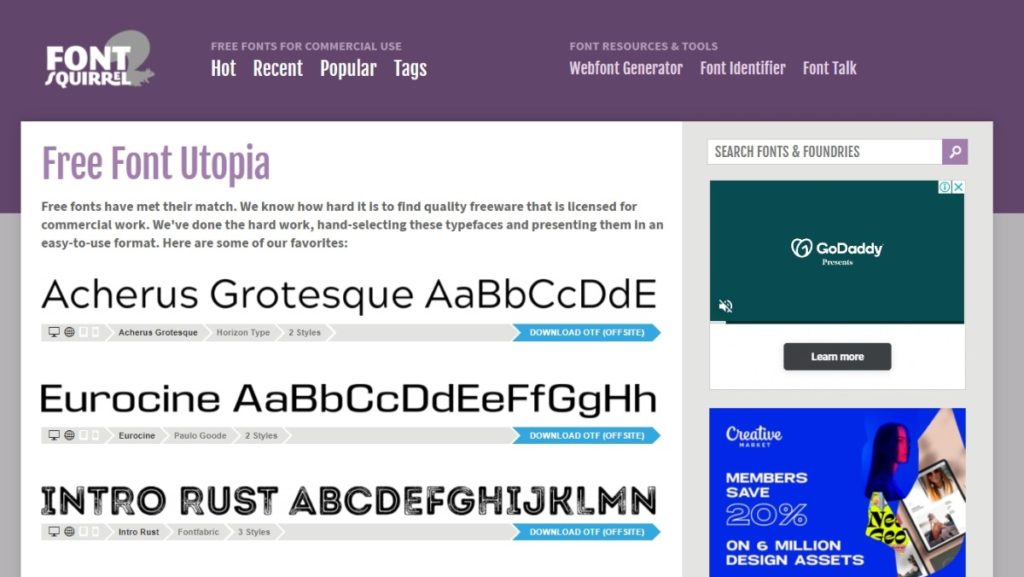 The website is user-friendly and provides a filter option to help you find the font exactly in your mind.
Urban fonts are pretty much like Dafont but slightly more refined. The website is simpler to use and has a preview option, making it all the better as you can view the entire alphabet in one go.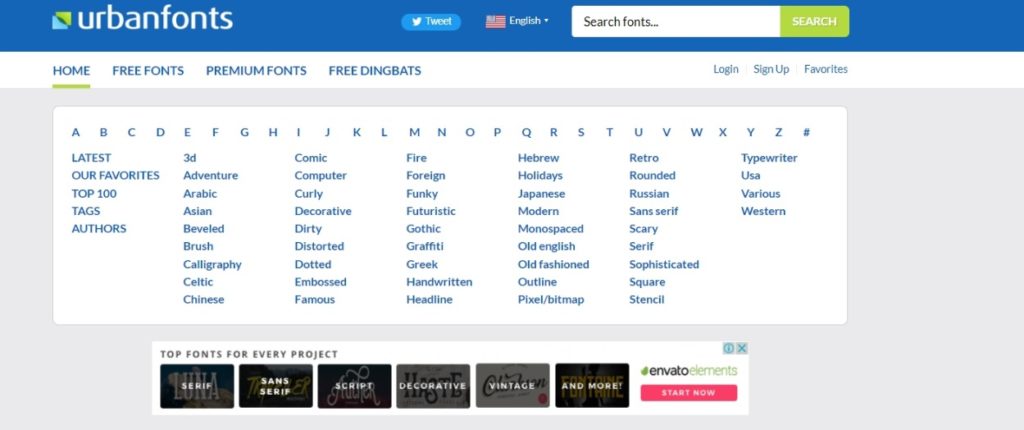 Not only the web interface is extremely comprehensive and easy to navigate, but their font selection is commendable too.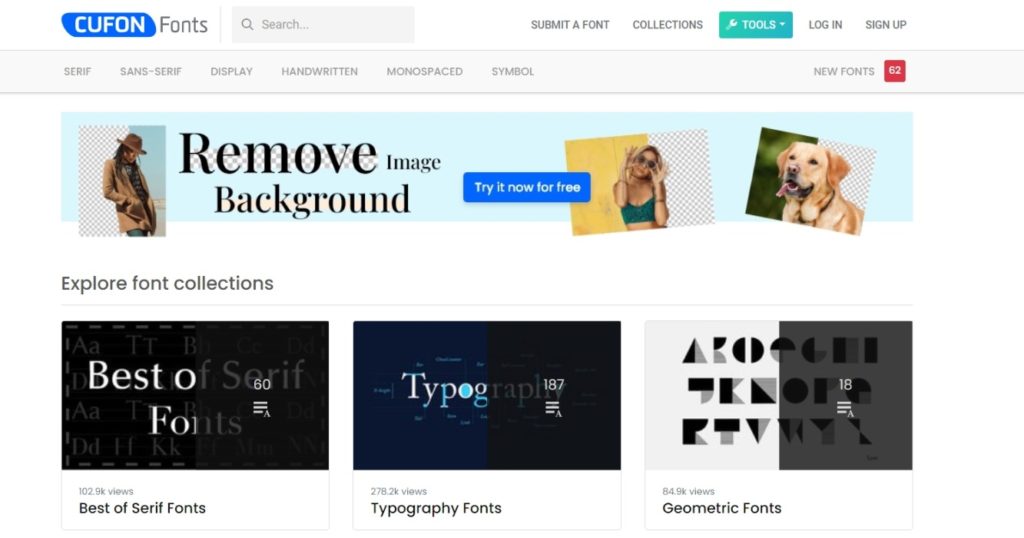 They have an accessible repository of many font families and provide easy access to all designers and developers. The best part is that these fonts are divided into different categories like serif or geometric, so you can simply surf through the category you want instead of reviewing the entire website.
Font Space is what you need if you want fonts with great details. They also offer direct and hassle-free downloads making it easier for you to select and download any font family you need for your project.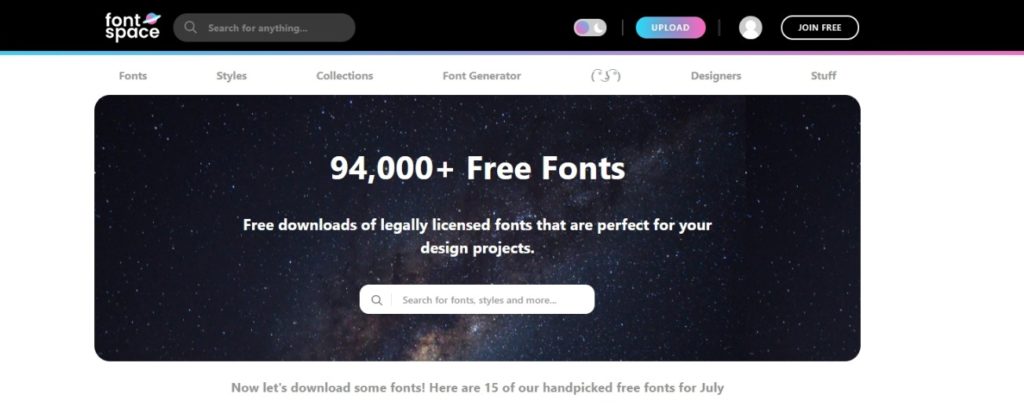 Stumbling across Font Bundles while searching for free typography resources has got to be one of the best things to happen to you.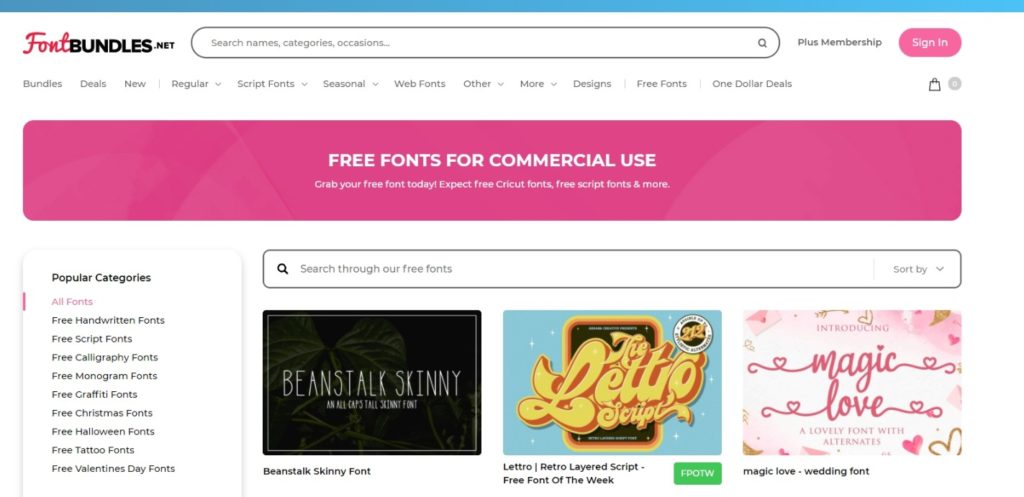 This website is criminally underrated and needs more hype for the amount of fancy and unique fonts it contains. For UX and UI designers, this website will be a visual treat.
Font Fabric stands out as one of the best for proving custom-based fonts. You can create any type of custom typography for your brand. Designers who love calligraphy and lettering in fonts would love this resource.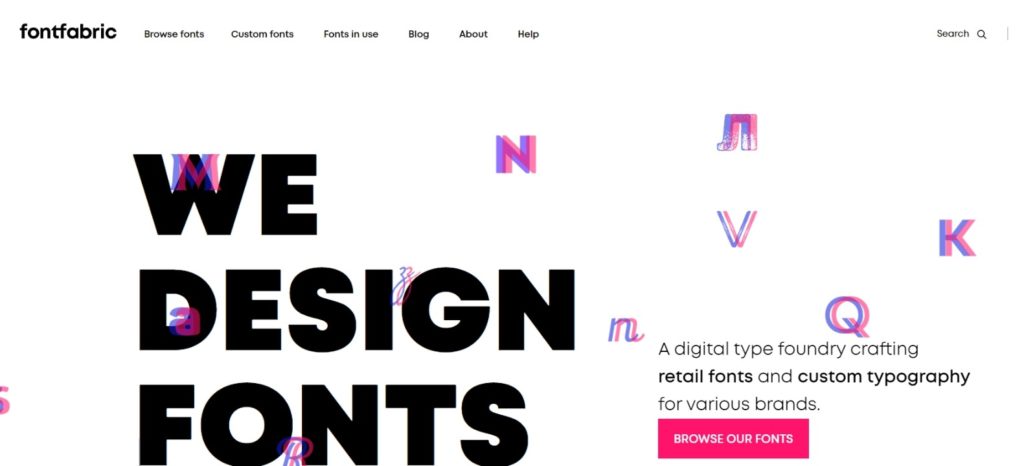 Images
Choosing appealing images plays a major role in a design's overall effectiveness. To facilitate you to do the same, we're here to expose the super-secret list of free image design resources.
These websites are free to use and contain the best quality images that are free to download. Here's to better stock imagery!
It is an amazing website featuring various high-resolution images free for commercial or personal purposes. The huge arsenal of astonishing-looking photos can be considered by categories such as technology, nature, or people.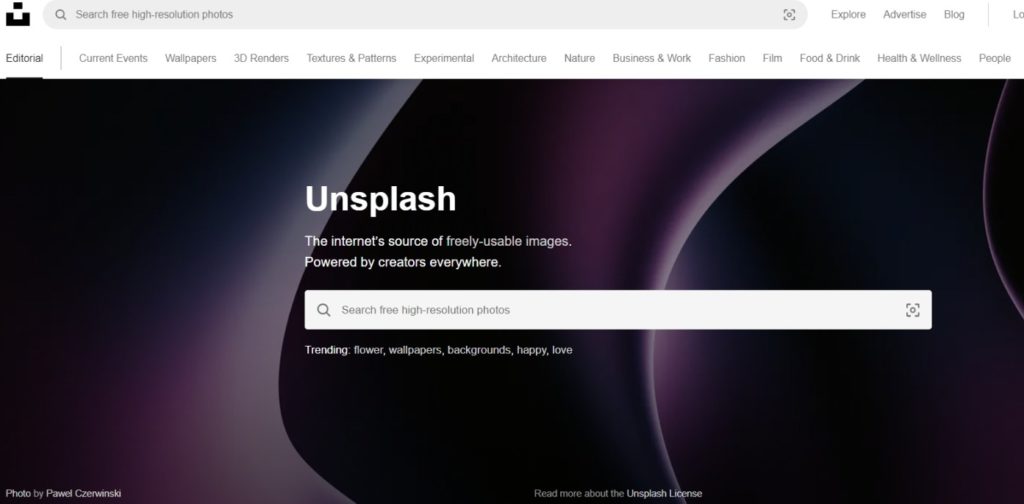 You can get the paid subscription and get some new photos delivered directly to your DM weekly. 
Any person searching for free stock photos has used Pexels at least once. It has a huge repository of superior quality and ideally curated stock photo sets.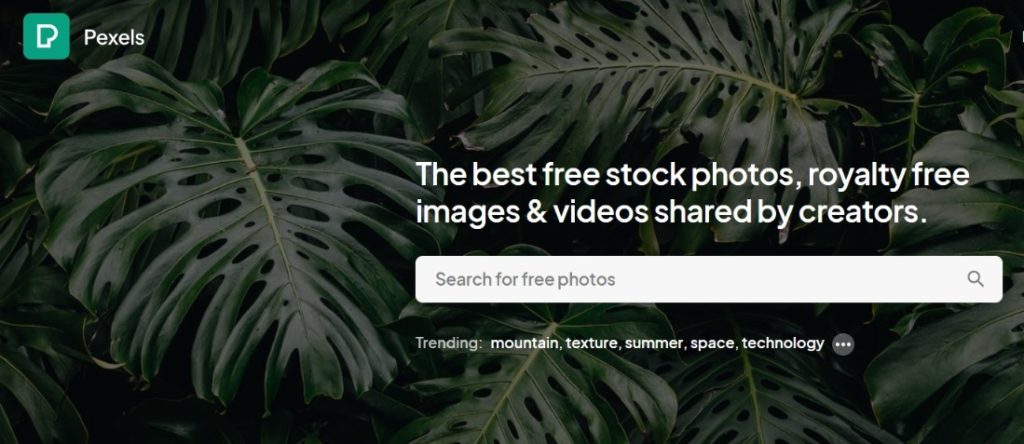 It is one of the finest websites for stock photos, but you can also use it to get stock videos.
Pixabay has one of the most stunning libraries of copyright-free images, videos, and music. But another reason it stands out from the rest is that it also has a lively and vivid community of creatives you can follow for inspiration and help.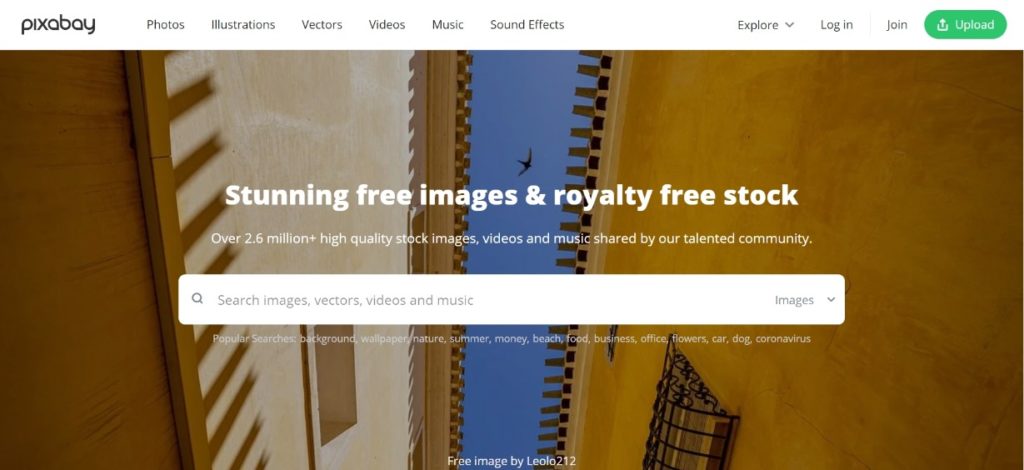 Freepik hails as one of the best resources for everything you need.
More importantly, with Freepik, you can also explore the trending images, designs, and mockups from around the globe and get inspired by them for your next project.

Kaboompics is much like Pixabay, which provides free stock photos. However, it doesn't provide vector illustrations and graphics.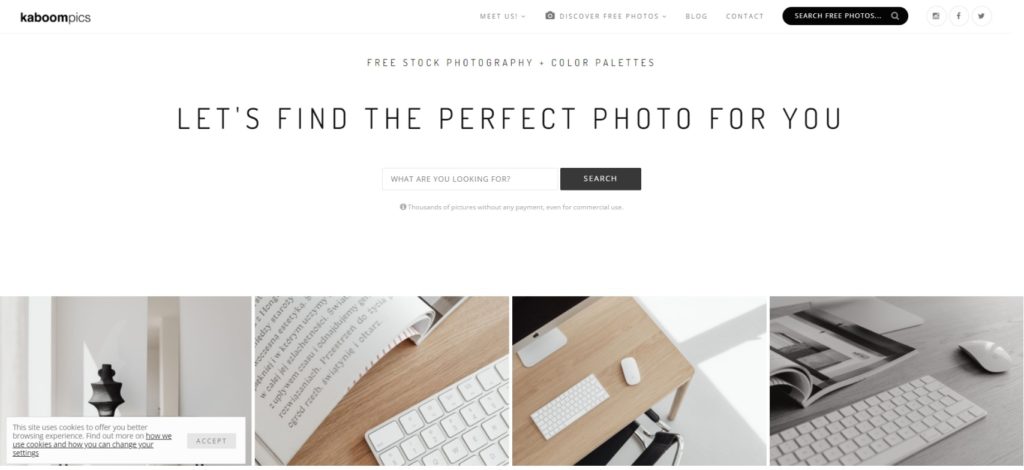 One of its winning features includes searching images with different filters, such as color design. So if you're searching for the same theme or particular image, head to Kaboompics to see what you can find.
Consider bookmarking Free Images as your go-to resource if you're looking for high-resolution and high-quality images. It has an unlimited stock of royalty-free photos and images.

Shopify, an eCommerce platform, has made a site where you can download stock images for free, no matter if you are the user or not. This platform is for commercial and non-commercial objectives with no attribution.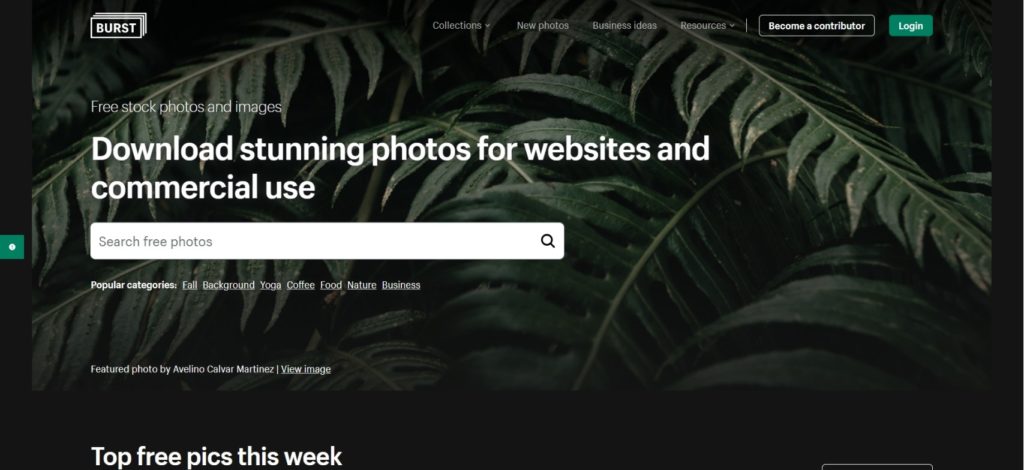 While Stockvault has a smaller collection than other websites discussed in this category, the quality you get makes up for the quantity.

In addition to stock images supply, you can also find free stock textures and wallpapers.
Mockups
As designers, there are several things that you need mockups for.
Sometimes, you need a website mockup to present to a client before signing up for a new project. While sometimes, you need mockups for internal use purposes among marketing and creative teams.
But no matter the use, creating quick yet detailed mockups can be made easier with the following selection of free mockup resources.
Mockupworld features clean and realistic PSD mockups. You can browse through various categories and select the one that best matches your needs. You can also get easily editable mockups that you don't necessarily need to edit on Photoshop. So even if you're a beginner and don't use Photoshop, you can still use this website.

They also have amazing deals and discount coupons for several other websites. You can sign up as a member of Mockupworld and redeem these.
Unblast is the online repository of some of the world's best designers. Most of the resources available online are free and quality content.

We've also listed Freepik before, but this one is the one-stop shop for most designers. In addition to getting stock images, you can also get vectors and mockups.

Pixeden offers various great graphic design templates available of your choice. You can also get their premium plan and services at a very reasonable rate and use the complete library.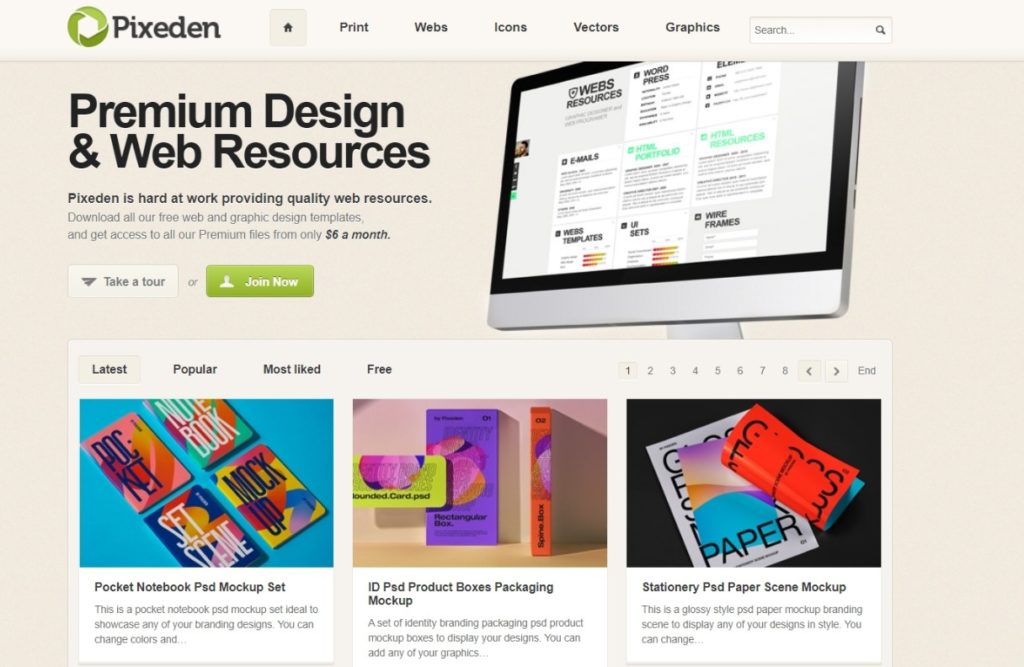 Previewed is one of the most widely used platforms for presentation mockups. This resource isn't only great for designers and anyone who loves presenting and needs templates for it.
You can also get free 3D image shots and animations from this website.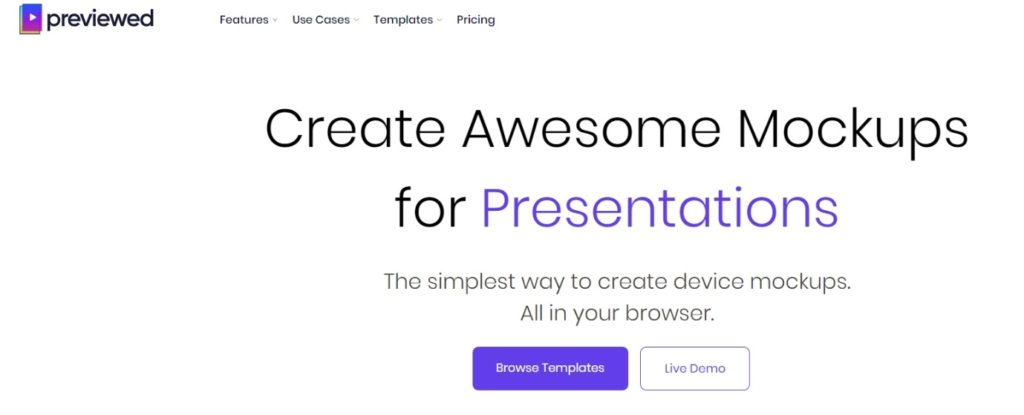 The best part? You'll have hundreds of already made content to choose from!
With Mockups Design, you can have beautifully crafted mockups for almost anything. They also have a great mockup selection for merch purposes, so use this resource if you're in the retail business.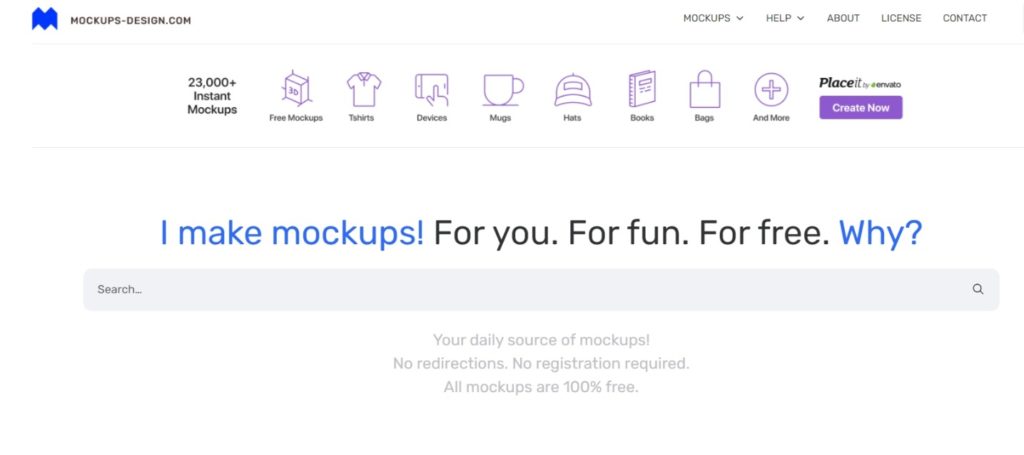 You can use mockups from their website for both private and commercial work. How amazing is that?
Canva is one of our favorite free design resources for just about everything. It's a great tool for beginners to probe around design basics. And has quite a fascinating library of free design resources.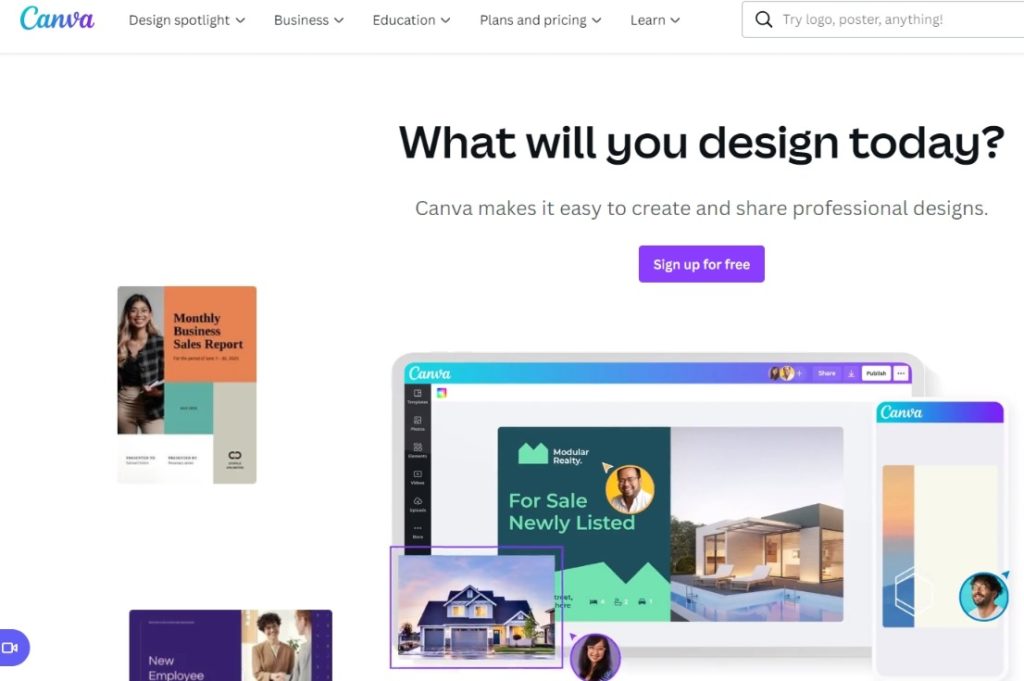 You can also sign up for the paid version and get access to the additional resources.
Right after Canva, Figma is also one of our go-to online resources for free templates and widgets. While Canva is more suited for beginners and for creating social media posts, Figma has more refined resources for UI and UX designers.

Icons
The internet has huge libraries and databases for anything anyone could want. And one of the most helpful and innovative databases for designers is iconography. 
UI and UX designers of the past had to create individual iconography elements anew for every project. Now, it's simply easier to get those individual elements off the internet and use them in creative new ways. 
Most designers decide early on which library they prefer the most.
So, if you're a designer who hasn't decided yet, scroll down to check out 7 of the best free iconography databases on the internet.
Icons8 may not boast a huge library of iconography like some other websites, but they still have an edge. 
Users are offered a handy editing stage for all the last-minute tweaks one could want. This means that the icon is more likely to be ready for use in the project upon downloading.

They have a built-in editor for icons sourced from Icons8. You can find different art styles like Line, Material, and Glyph.
Iconsax offers a hassle-free download of your favorite format for icons. You can pick and download as many as you like, and they're all free to use!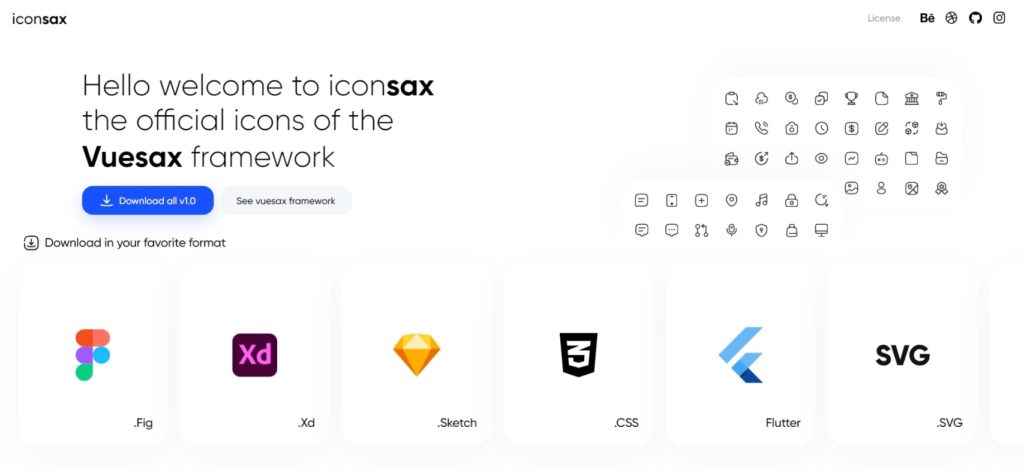 Iconly stands out from its competitors because it's also available as an app and can be used on the go. You can choose icons for your next project in 5 different styles.

The Iconscout team has put enough work into their project to look like a huge corporate brand store rather than an independent iconography service.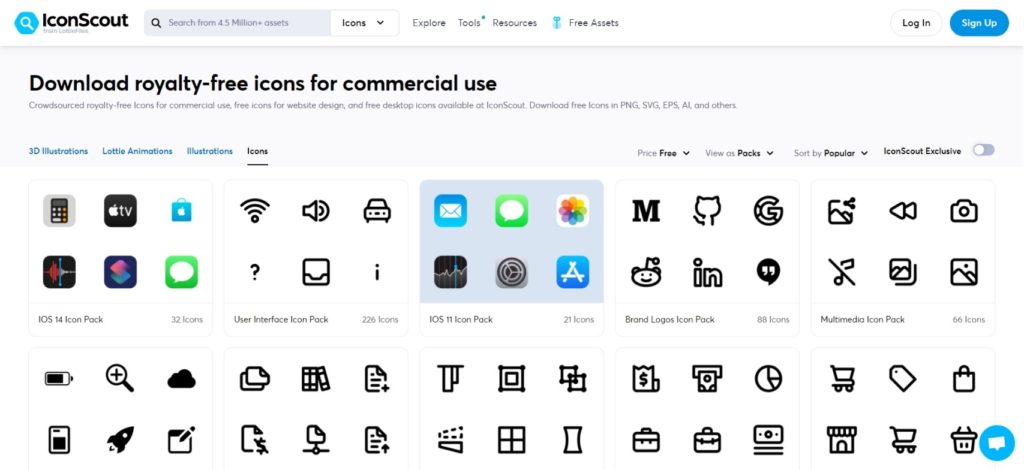 Besides the huge library of more than 4 million icons, Iconscout has also developed animation options, design in 3D, plugins for maximal ease in implementing the icons, and integration tools for users who work across multiple platforms and OS's. 
Feather Icons is a small iconography library developed on GitHub, hosting exactly 287 icons downloadable as SVGs for free. Being part of the internet's beloved 'open source' culture, Feather Icons is free and requires no attribution or credits for hosted products.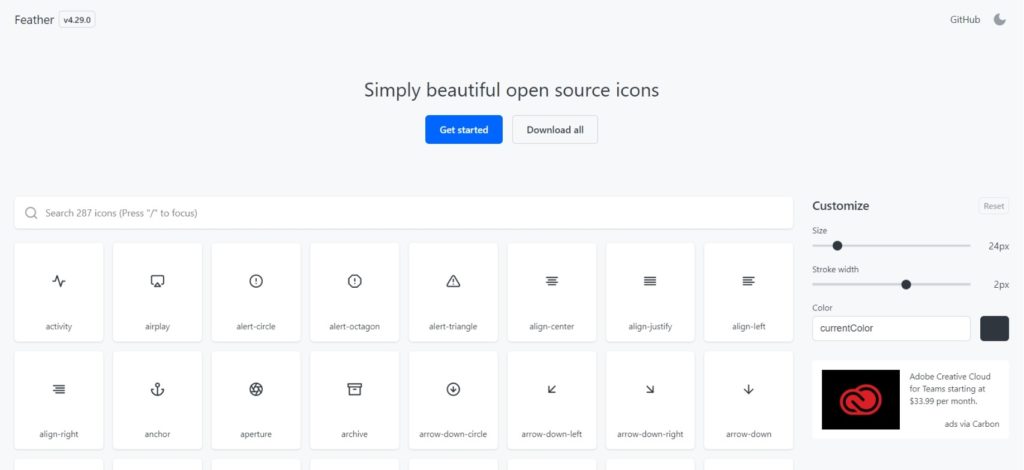 It has a panel that instant customization of icon size, line thickness, and colors.
Flaticon is often dubbed the largest search engine for free PNG format icons on the internet, consisting of more than 7 million options. 
Besides a standard search engine option, users can also browse icons as "packs" sorted by themes like social media, Medicine, Emojis, Farming, and Indoor Plants.

You can find several different art styles. The icons are sorted by themed "packs," making it easier to choose.
The Noun Project should be your go-to database if you want a spectacular collection of high-quality vector icons and images. The website allows users to access the lion's share of the material they host for free. The project offers variety as its greatest feature, taking root from diversity and a wide representation spectrum. 
Content creators from more than 120 countries worldwide are The Noun Project's number one boast. Paying users can get access to additional goodies, but just signing up for free is enough to make you fall in love with the library.
They have icons for everything from yoga positions to sea creatures. Moreover, you can see a consistent aesthetic despite the diversity of content and creators, which can be great for picking similar icons.
Moreover, it supports the ethical protection of artists' intellectual property using a "Creative Commons" mechanic.
Illustrations
Next up in our category of free design resources are illustrations.
Do you know that the human brain can process images  60,000 times faster than text? And that's just one of the reasons why illustrations deliver the key message by appealingly portraying the data.
Moreover, illustrations compel the users to check necessary details, thus making your project stand out from the competitors. 
Illustrations are quick fixes for a mundane design. You can now create storyboards and complete asset packs using illustrations. Many brands actively invest in creating their pack of illustrations and then use them for various purposes, including social media posts and blog headers.
With the following websites for free illustrations, you can also create customizable and professional digital illustrations to class up your projects. 
So scroll down to check the 6 best free design resources for illustrations.
Pablo Stanley made illustrations a piece of cake by creating this masterpiece. Humaaans illustration umbrella various sketches by letting you customize symbols. You can change the hairdos, and body parts, add funky outfits, or change the orientation in your humaaans however you seem fit.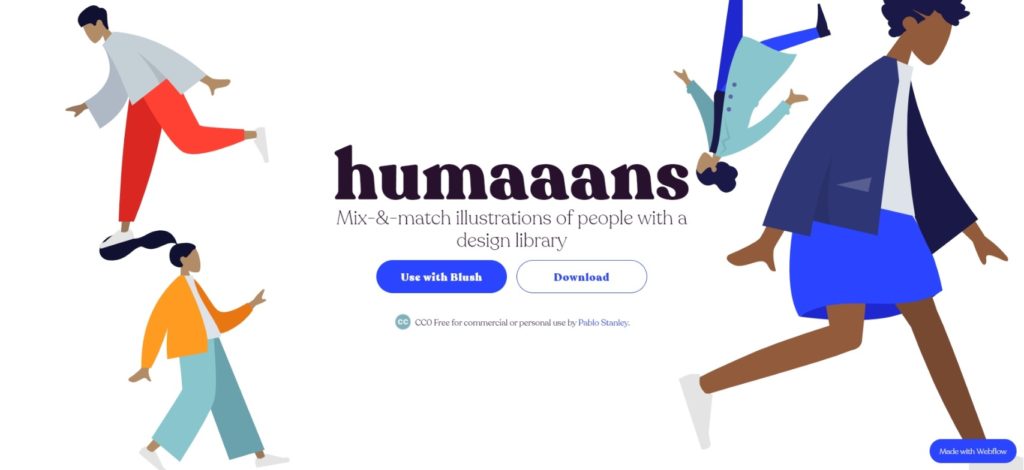 Undraw– an open-source vector illustration collection by Katerina Limpitsouni, lets you create unique designs in the blink of an eye. The best part of Undraw is that it doesn't cost you an arm and a leg for open-source illustrations.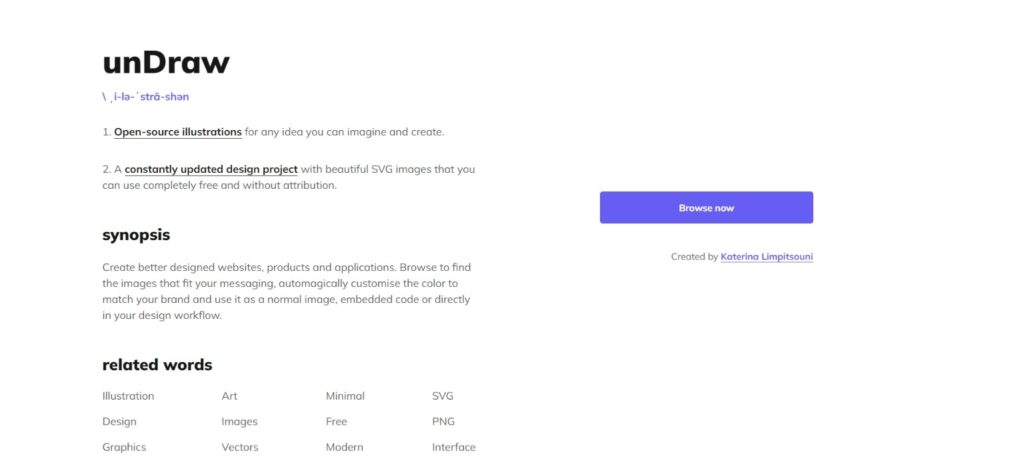 Ouch by the Icon8 team aids you in creating stylish and aesthetic illustrations that complement your content and designs. It is handy for Ux designers to give their products a professional and eye-catchy look.

How many of you despise the ads taking up more space than the actual content of the website? And this can become especially intrusive if the site you're browsing has images or illustrations you need to see properly.
With Blush, you enjoy an ad-free experience of exploring free illustrations.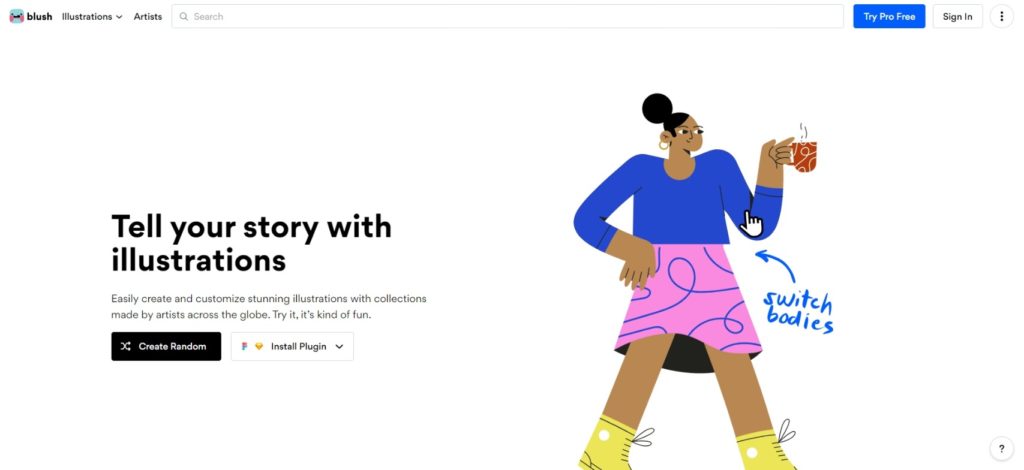 The best part? They have fully customizable graphics. So get started today.
Open Doodles follows the idea of open design. It allows you to copy, remix, share or redraw images. Moreover, open doodle doesn't restrict you under copyright or database law.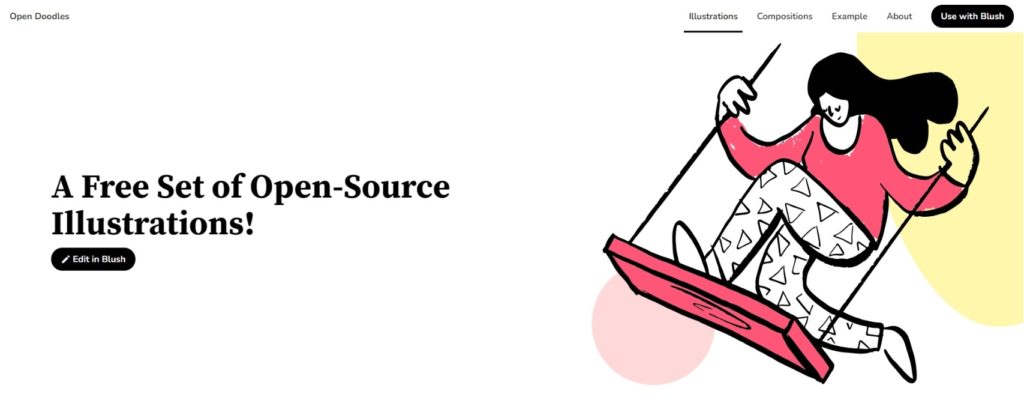 Drawkit free illustrations enclose a wide variety of beautiful free illustrations. It is packed with modest and elegant styles and advanced shapes while allowing you to give them a unique touch.

Colors
Ever thought how dull and boring the world would be without colors?
Now apply that to the digital world of designs and marketing.
However, not everyone is a color expert, and finding the right palette can become tricky. If you're not using the right colors or leveraging the color theory correctly, it can cost you a lot of views and sales. And none of us want that.
So here's a list of the 6 resources we suggest to pick color palettes and create your own.
Top of the list, we have the best color resource, Adobe Color. You can create a color palette using the color wheel or even pick colors from images.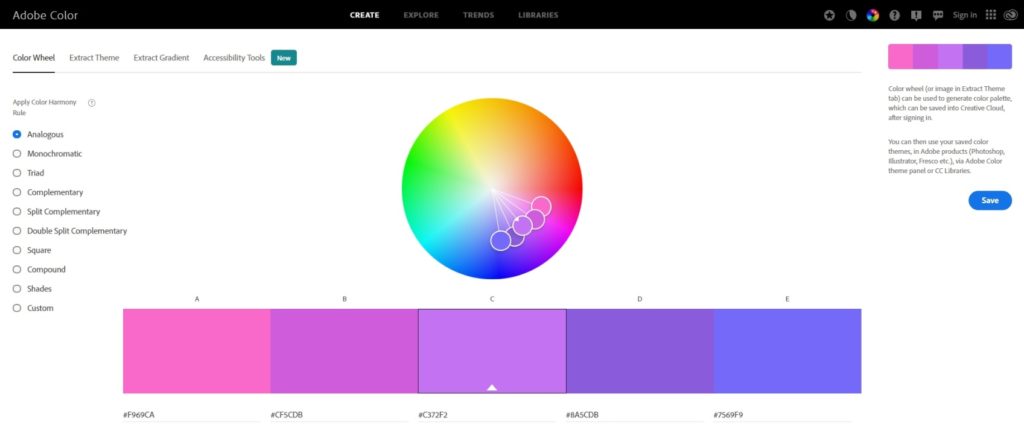 Coolors make color palette generation cooler and better!
It has a lot of hassle-free options, and you can even pick from the existing combinations of the trending palettes. This is especially great for new businesses or designers testing how to infuse trendy colors in a new brand.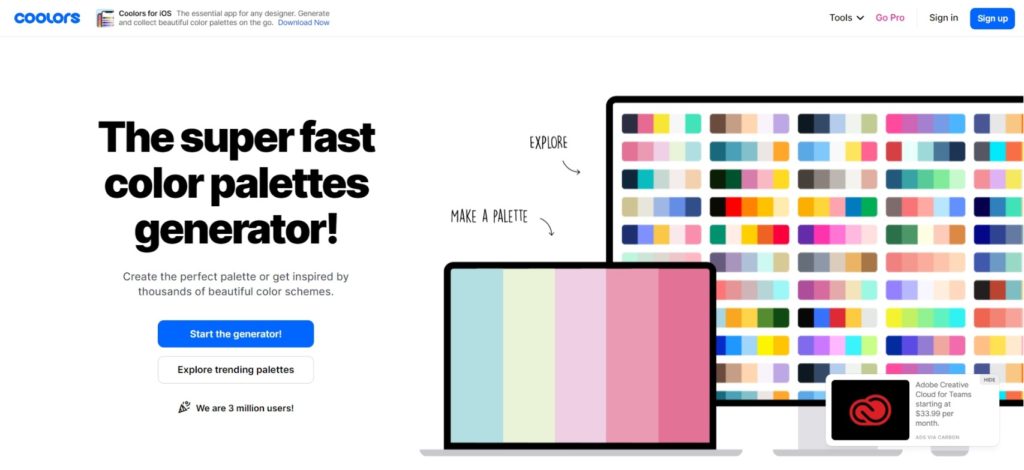 Discover the newest hand-picked color palettes with Color Hunt. You can browse thousands of color combinations to get inspiration for your next project.
It can also generate palettes for you based on various filters like color choice or popular trends.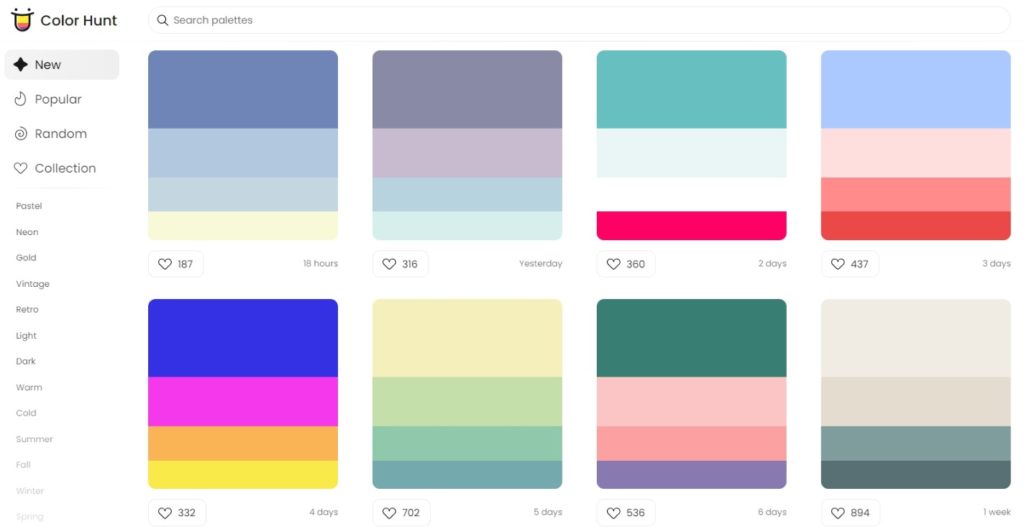 Say hello to the future of the color palette generator!
Khroma's personalized algorithm helps generate limitless palettes based on your searches and favorite colors.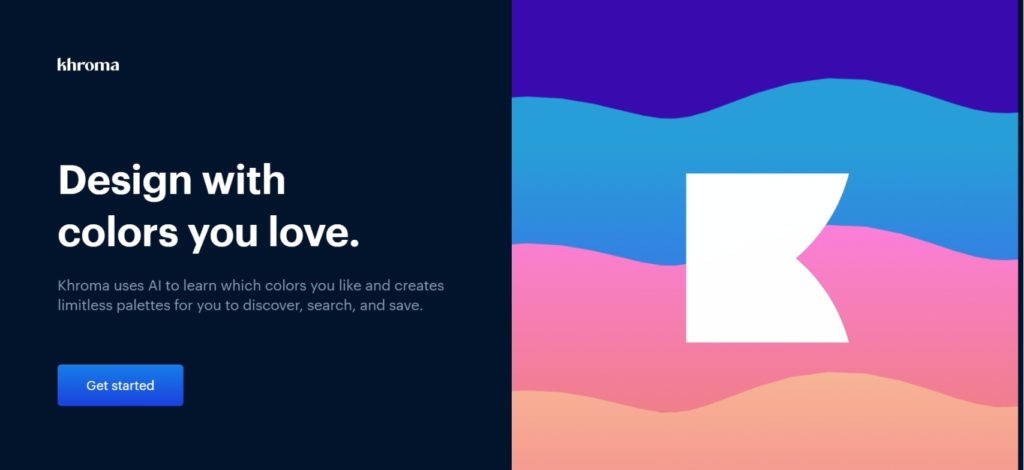 If you're looking for a simple website to discover, test, and create beautiful and soothing palettes of your choice, go for Muzli Colors. You'd be pleasantly surprised with the limitless options they have!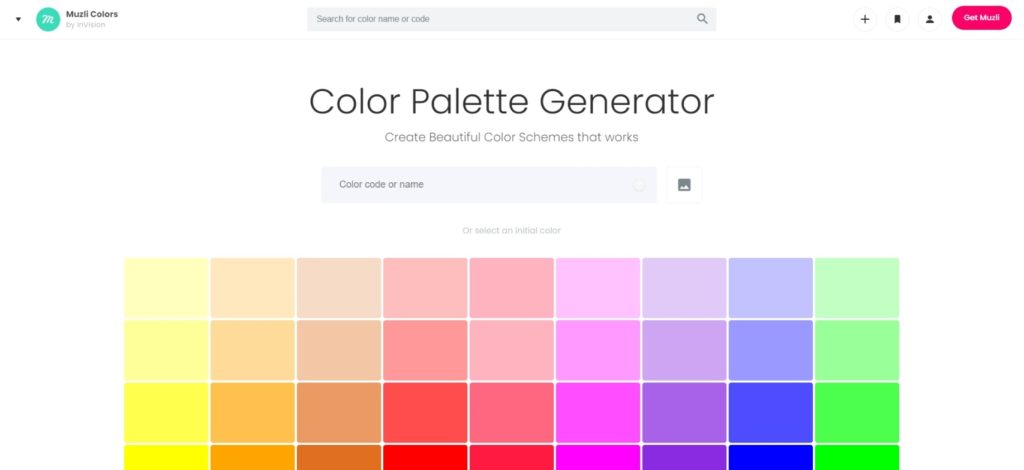 Paletton is an online application designed for everyday use and not just for professionals. Besdies, it's pretty simple to use and makes color generation fun. You can even use it to plan a themed party or party favors.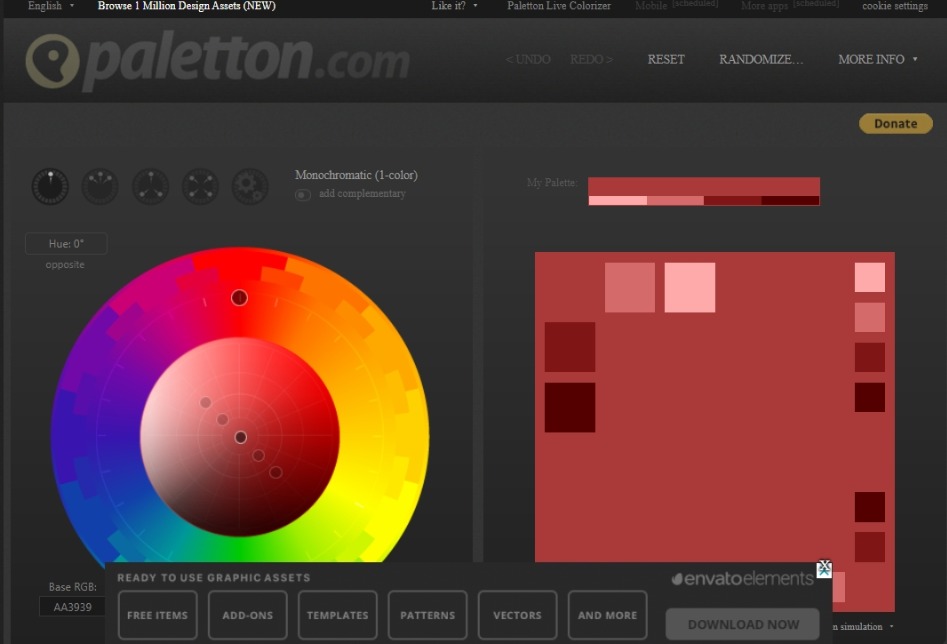 Inspiration
And finally, the last category of free design resources, inspirations!
Anyone with a creative string would know how important inspirations are. They help you get motivated by reading up on all the case studies and success stories. You can also get inspired by the achievements of others. And more importantly, it provides you the value often lacking when working alone or in a short team.
So here are the 8 online inspiration resources you can dive into when you're feeling low on creative energy.
If you're a UI and UX designer, this will be your next favorite online resource. It has hundreds of iOS apps for UI and UX research.

Dribbble is one of the world's leading communities for creatives, designers, and marketers. It's an online community for design portfolios where you can showcase your work and even get hired by professionals around the globe.

Like Dribbble, Behance is one of the largest creative networks where you can showcase and discover work.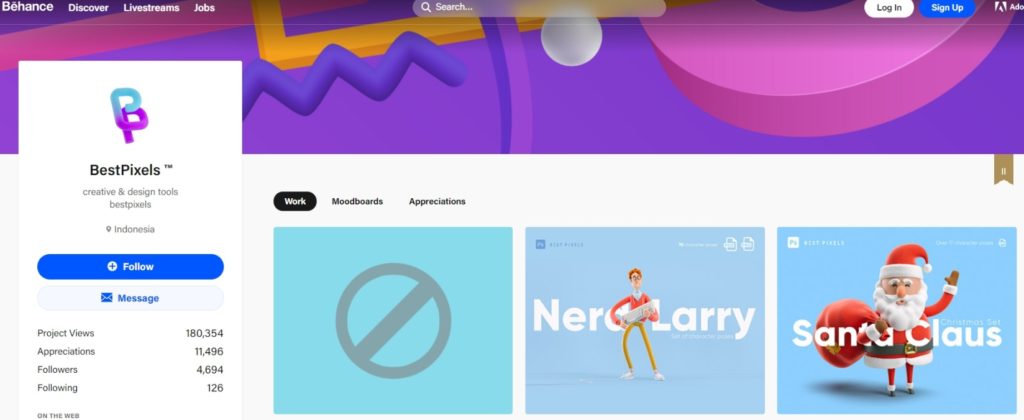 Awwwards are the most reputable online awards for their work for companies and businesses. It's a platform that recognizes and promotes talent in the world. You can browse the winning agencies and profiles to implement some of their strategies for your business.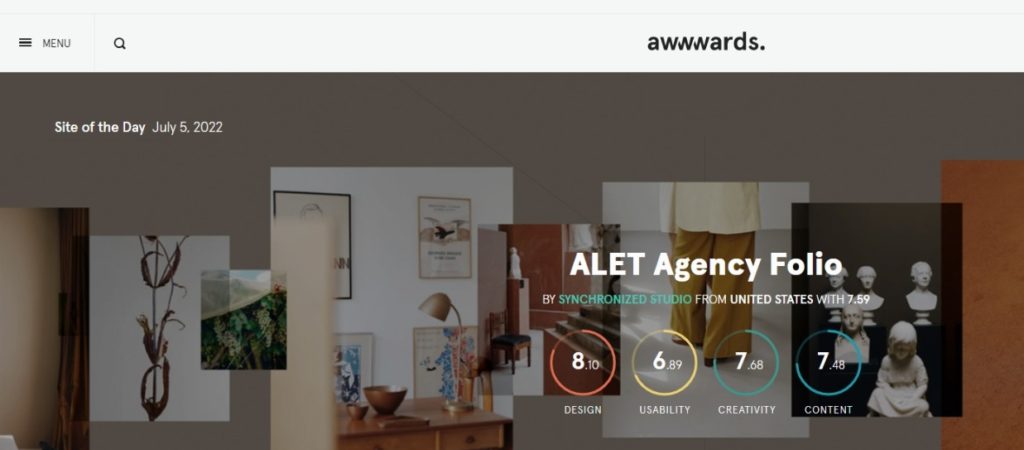 Pinterest is a one-stop shop for every kind of inspiration. From designing to mockups and ideas for presentations, Pinterest got you.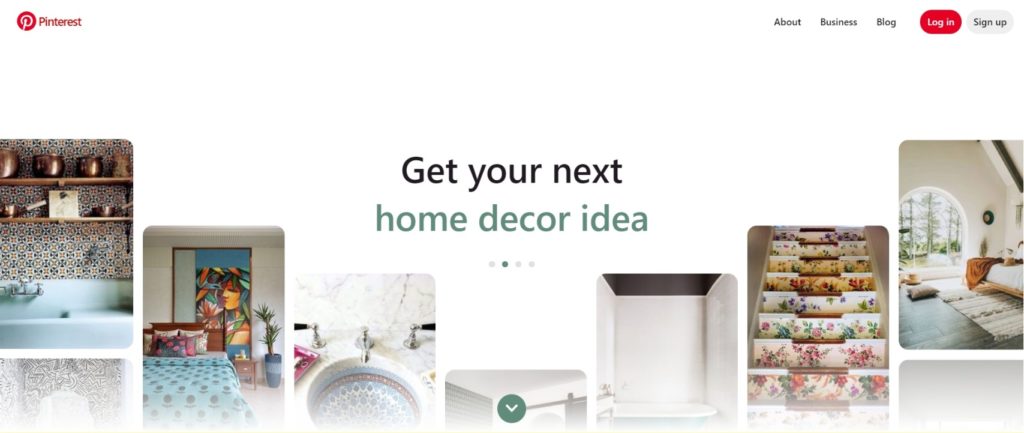 It also has an application that's easily accessible. You can save the posts and inspiration you like as pins to access them later.
Uplabs is a high quality design resource that shares ready-to-use UI kits and mockups. You can discover thousands of trending design files to get inspired for your projects.
It also has a vast collection of themes, fonts, icons, and mockups that you can use to create your complete design.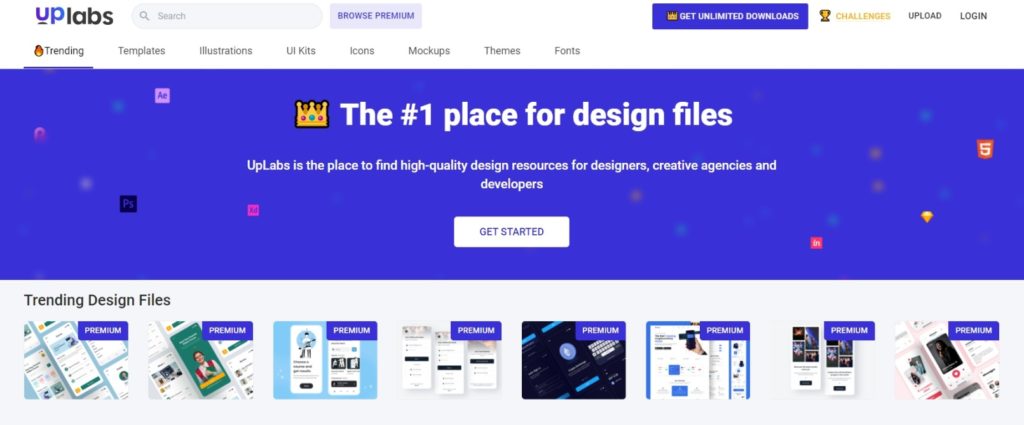 Looking for a minimalist CSS gallery? Siiimple's got you!
The website has a hand-picked and obsessively curated collection of the most beautiful websites you can use to inspire your work.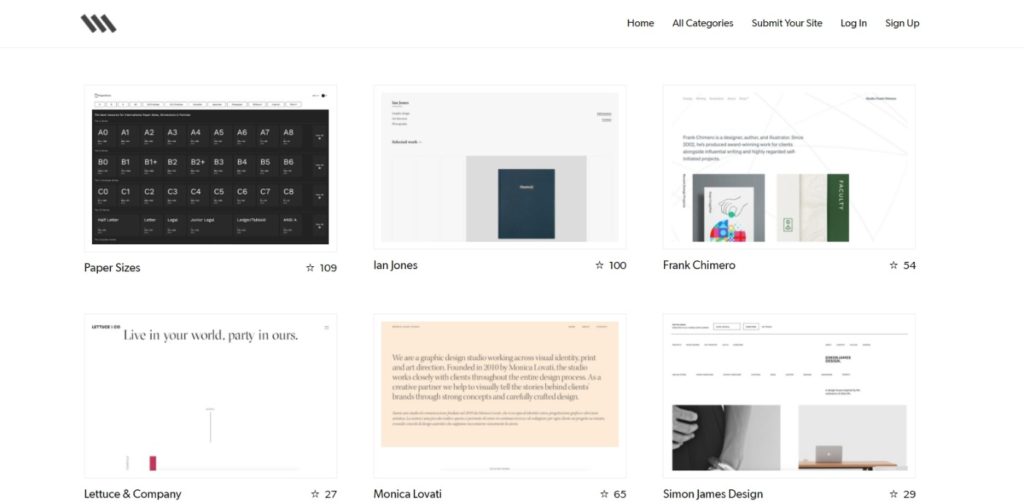 Muzli inspiration is your best friend for acing the design world.
It's available as a browser plugin and can also be downloaded on mobiles and iOS devices. It instantly delivers relevant design stories and resources for any online website or project.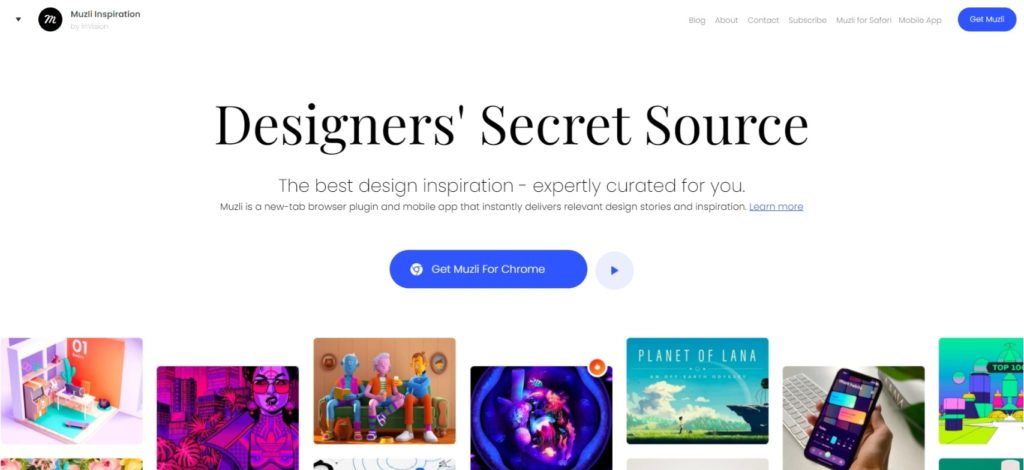 Key takeaway
We hope you loved reading about these free design resources as much as we loved creating this guide!
Remember, you can leverage the above resources to create appealing designs. The fact that most of them are completely customizable will give your content originality and aesthetic harmony, allowing you to market your brand uniquely.
So make sure you bookmark your favorite picks from this set of resources and use them to refine your workflow.
Of course, no artist or professional designer has to limit themselves to a certain number of databases. However, these databases are useful for daily inspiration and even playing around with improvisation.
Remember, your creative work should transcend all creative limits, which is a testament to the wonders of the internet's great artistic-free design resources.
Happy designing!