If you want your brand to thrive, you need video content & great video resources to build an unbreakable brand image!
Wondering why? 
Well, one of the primary reasons is that video marketing has become one of the leading and most effective ways to introduce your brand.
You probably see many product videos while scrolling on social media daily. This is because humans are obsessed with videos.
An average person spends almost 100 minutes a day watching videos online.
There are several other reasons why video marketing is a useful tool to create your brand's awareness and grow your clientele.
Let's learn the importance of video marketing for your business. 
Importance of video marketing for your business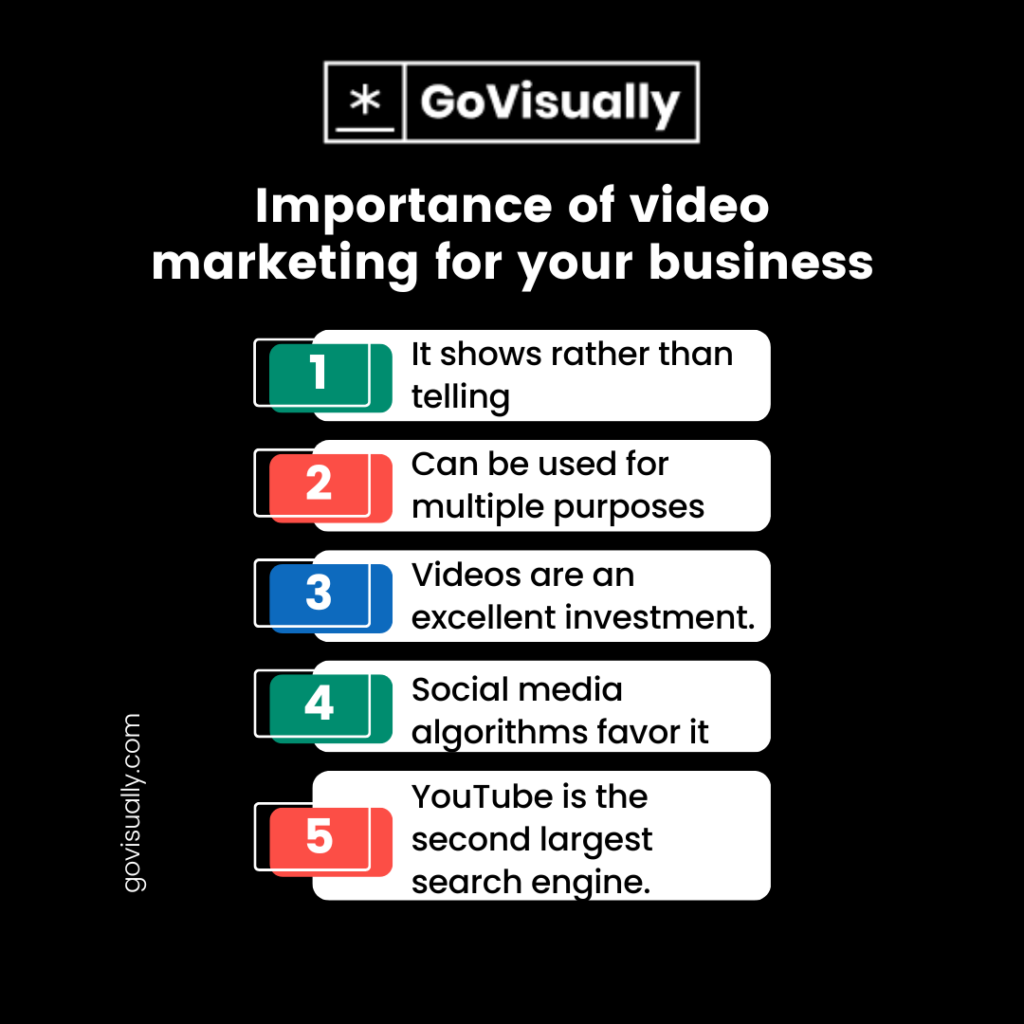 It shows rather than telling
Customers are more attracted to your product if they can understand its functions and specifications through a video. The visual element will help them recognize the product's value and how it can help them in their life. 
Can be used for multiple purposes
Creative videos can be used in several ways. You can post Stories on Instagram and Facebook to interact directly with your audience. They're cheap, effective, and give you the desired result. Similarly, Live videos have grown in the industry in recent years. You can post Live chitchats, product videos, or new stock. 
Videos are an excellent investment.
Contrary to popular belief, videos are inexpensive and less time-consuming. You can reuse old clips, find stock videos and go crazy with the graphics to create innovative and inspiring videos. You can create several videos for your brand with a clever content strategy and a high-resolution video.  
Social media algorithms favor videos
Like Stories and Live, Reels are another popular visual tool favored by the algorithm of the industry giants such as Instagram, Facebook, and TikTok. Recently, it's been noted that reels have received more views than photos. Make a quick, less-than-a-minute long reel to connect with the audience.
YouTube is the second largest search engine.
After Google, Youtube is the largest search engine.
Uploading creative videos can boost your SEO to a new level. Your videos will not only be available on YouTube, but they will also be visible on the first page of Google. It would help if you learned a few tips and tricks of SEO marketing to get started.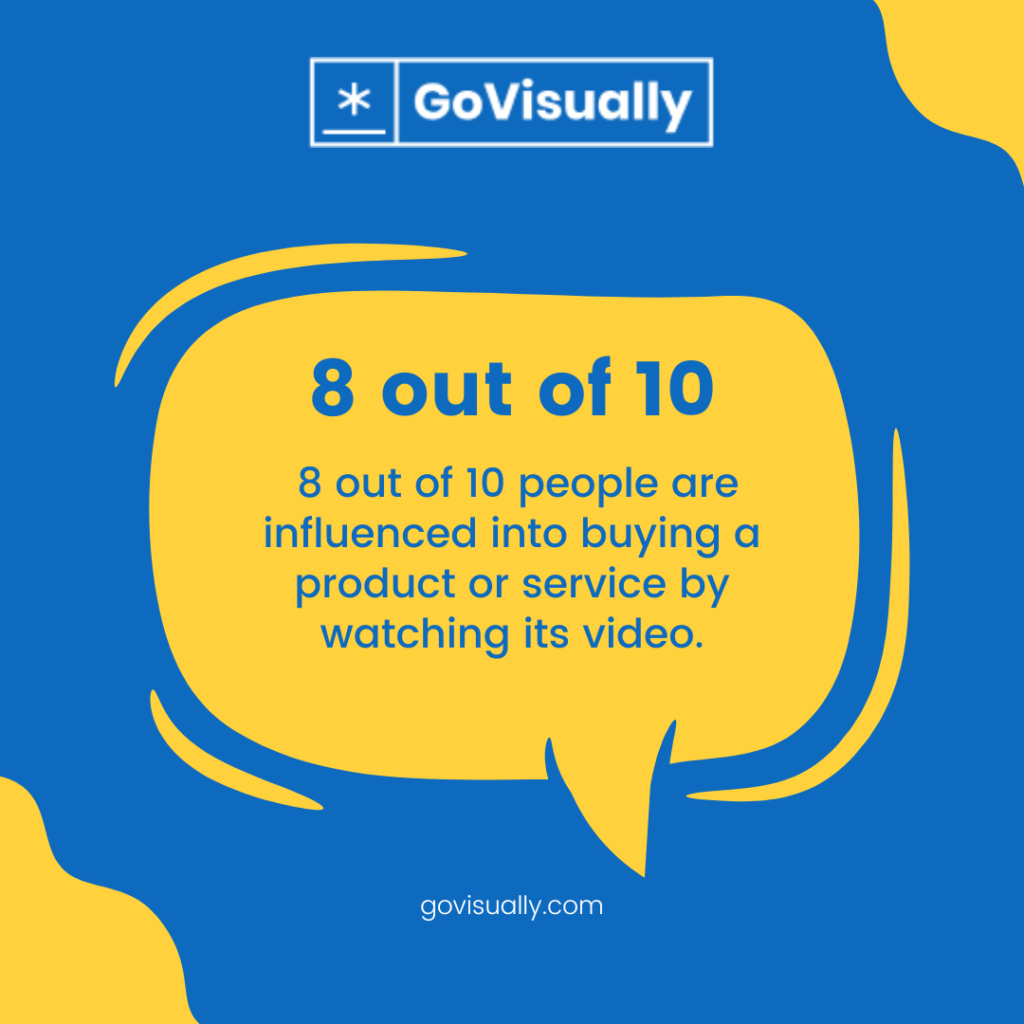 If you want to become a true master of video marketing, you need to come up with better strategies. Besides, people enjoy creativity, clever angles, good light, and camera quality. But, it can be hard to develop innovative video ideas every time you pick up the camera. 
On the other hand, paying someone else to do it might be a little heavy on the pocket. Plus, spending hundreds of dollars on top-quality videography tools might not be feasible for you. 
The thing is, the internet is an ocean of knowledge and information that is available to us for free. However, we are not aware of many of the resources. What are video resources?
Don't worry. We've got you covered.
9 free video resources for you!
We have curated a list of the best free video resources for you. You'll find many training programs, online webinars, video proofing tools, and stock video libraries to help you create stunning ad campaigns, social media posts, or YouTube videos for your brand. 
Let's start!
Looking for the best online platform to upload, annotate and share your video with several people simultaneously?
GoVisually, a video proofing software, is your best solution. 
With an Adobe Creative Cloud integration, GoVisually is packed with the most sought-after features. Using the video proofing software, you can streamline your work process, connect your team and get the video approved quickly. 
It's hard to come up with high-quality content for your video daily. Don't worry; Pixabay is one of the free video resources that can ease all your worries. 
With more than 2 million free images and video stock, Pixabay is an excellent tool for video marketers. The free images and stock videos are published under a Pixabay license and can be used for commercial and non-commercial purposes. 
You don't need to credit the owners, get official permission, or pay a fee to use the content. However, there are certain guidelines that you might need to keep in mind while using particular video content. 
Pixabay is a perfect tool for high-quality stock videos; whether you're looking for clips of sunset, earth from space, or a person typing, you'll find it all there. 
Like Pixabay, Videvo is another website offering thousands of free video assets you can use for various purposes. Moreover, you can find music, sound effects, and other graphics created by their community of users.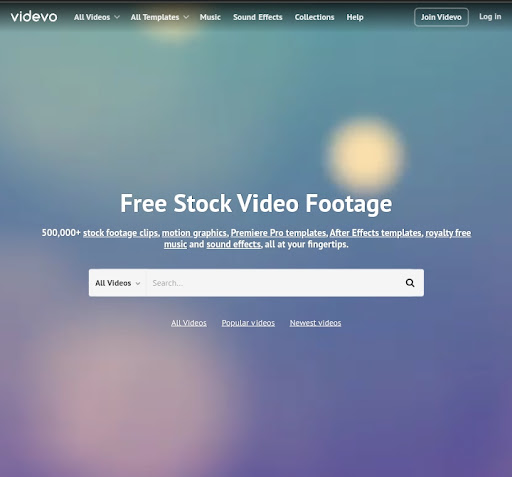 Unlike Pixabay, Videvo requires you to credit the source and owner under its Vudevo Attribution License. Furthermore, there are restrictions on some of the videos, e.g., you can not use some clips for commercial purposes. 
If you want stock footage/content to make a short movie for your product or service, Videvo offers many stock content for free! 
Types of licenses
There are three types of licenses: 
Royalty-Free – this license allows you to use the footage for free without crediting the owner. However, to publish the video, you need to edit the video in some way – add titles, music, and logo.

Videvo Attribution – this license allows you to use the clip free as long as you are the clip's creator. This can be done by adding text to your video or crediting the author under the video. To learn more, check out video licensing guidelines. 

The Creative Commons 3.0 Unported – Unlike Royalty free and Videvo Attribution, you can distribute the footage in its original and unedited form. But, you can not

sell

it. Plus, you have to credit the owner of the video. 
Do you know that more than a billion hours are spent on Youtube videos daily? 
With more than 1.7 billion monthly users, Youtube is the second largest search engine to market your brand. We can state why Youtube should be the number one choice for your video marketing strategy, but you've probably got the point. 
But, making a video for YouTube and successfully advertising it to the channel requires a handy book of guidelines. Youtube Creators provide it all for you! 
Developed by YouTube, YouTube Creators is one of the official free video resources for education, news, and other updates. You'll find extensive courses and lessons on channel optimization, monetization, and more. 
If Youtube is one of your major marketing focuses – which it should be – then YouTube Creators is the best resource for you, loaded with robust learning material and advanced knowledge. 
If you're looking to advance in video marketing, Google Skillshop is your solution.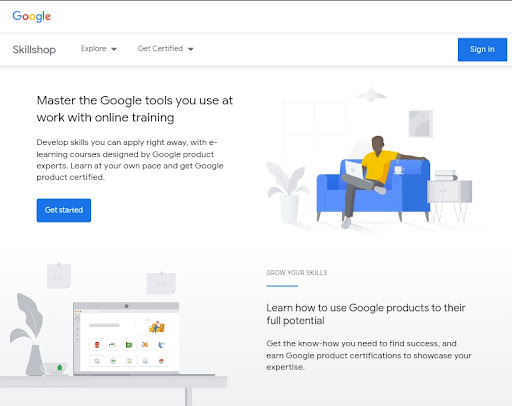 Google Skillshop is an online training platform that educates you on various marketing tools, including Google ads, Google Analytics, Youtube, etc. 
There are several courses that you can sign up for. For instance, Google Ad Video Certificate is the perfect learning course to enhance your knowledge of Youtube advertising campaigns. 
Once you complete the course and obtain the certificate, you will have plenty of knowledge on improving ads relevancy, popular video formats, brand awareness strategies, insight into YouTube audiences, and in-depth knowledge of the creative tools that can be used to market the brand's awareness. 
The courses are only 2.5 hours long. Plus, you can earn certifications to validate your knowledge in the marketing space. 
All you have to do is sign up for Skillshop using your Google account. Create your profile, browse the different courses, find the right option for you, and get started.
Pexels began as a free photo website, but now it houses a vast library of free video assets.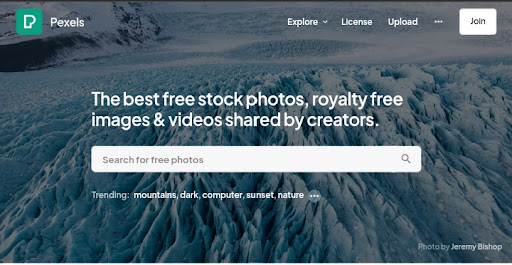 The free video stock collection comes under the Creative Common Zero (CCO) license, allowing you to use and edit the videos for commercial and noncommercial purposes. You don't have to attribute the author though it's a good practice always to credit the videographer. Plus, you get free video assets for Premier Pro. 
You can find many videos across different niches, such as time-lapses, soothing videos, mockup stock videos, etc. Most of these videos are under a minute long and high-quality. 
Plus, you can find the most popular stock videos in their trending section. 
Aerial drone footage is some of the most in-demand stock videos; you can find plenty of those on Videezy.

Videezy is yet another stock library housing a wide variety of free videos available in 4K. You can use these videos for commercial or personal uses. 
The platform offers videos in free video assets for Premier Pro and premium formats. If you are hesitant to pay, skip the videos with "Pro" tagged in green.  
Since the community of users uploads the videos, their quality is mixed. However, you can easily find numerous HD videos uploaded by professionals. Since the videos are available in MP4 format, you can easily check their resolution. 
Although the videos are free, you must give Attribution when you use the clip in your video. 
You'll hardly find a single soul on this planet unaware of Facebook. It's one of the most popular social media and an even more popular marketplace.  
Therefore, businesses always compete against one another to gain distinction and prominence in the Facebook marketplace. Subsequently, Facebook introduced Blueprint certificates to help businesses reach out to more audiences and broaden their businesses. It even answers your basic questions such as, what are video resources? 
Meta Blueprint certificates are online free educational courses and training programs on Facebook, Instagram, Messenger, and WhatsApp marketing tools. You'll be you'll about any application owned by Meta. 
Meta Blueprint is further categorized into learning programs and Blueprint certifications. Whether you're a smyou'resiness, an educator, or someone with a passion for learning the art of digital marketing, you can avail of several courses by Meta. After taking the course, attempt an online 90-minute long exam to obtain your certificate and become a Meta Certified Professional. 
You can also beef up your knowledge on Facebook reels, connecting people with brands through storytelling, or try a digital video masterclass to amp up your video-making skills and strategies. 
Want to learn from the leaders of the marketing space? Then look no further. MarketingProfs is one of the free video resources that includes comprehensive training programs, online conferences, infographics, and video tutorials to help aspiring marketers in the digital space.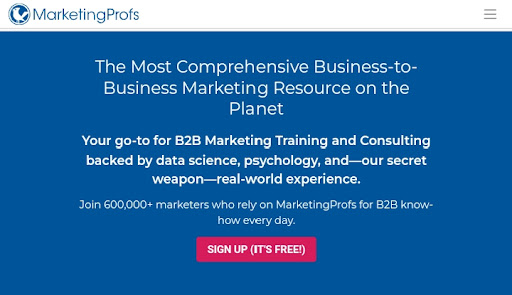 If you want to drive sales while learning from the best in the industry, then MarketingProfs is the best solution. The free resource center constitutes several programs – including video marketing – to help you execute advertising campaigns and strategies. 
Tap on the search bar, type 'video,' an' Enter' You'll be rYou'llted to the best resources for video marketing. You can listen to a podcast on A Marketer's Marketer'souTube for Business or read up o The Future of Video in Marketing. 
Key takeaway
Video marketing is an effective tool to reach a large audience.
And thanks to multiple online resources, it's fairly easy too. We hope that our list helps you get access to the right video tools for your business.
Remember, GoVisually makes video proofing easier & better. So don't forget to add it to your must-have video marketing tools to amp up your video marketing game.