Recently we shared the story about GoVisually's journey of creating a new visual identity. We had a tons of inquires regarding the creative team behind this new branding.
So, we sat down with Sakura and Allan from Little&Big, the creative brains behind our rebranding and our proud new visual identity, to get to know them better.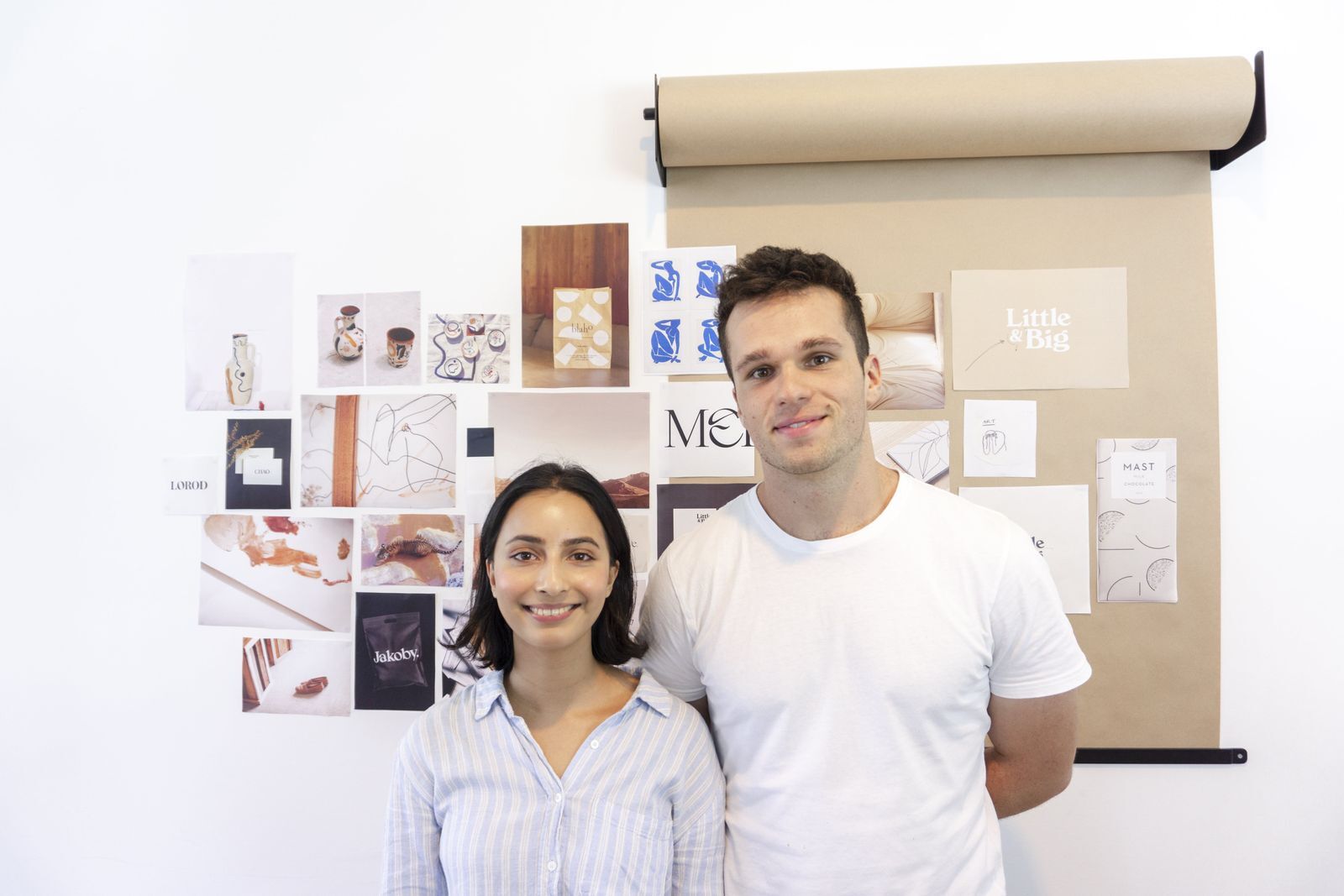 1. Could you tell us about yourself and your background?
We're Little & Big, a humbly sized studio of two originally based in Sydney, Australia. We founded the studio in 2019, intending to create award-winning brands and digital experiences with character.
2. What took your interest in being part of GoVisually's new visual identity journey?
GoVisually approached us with an exciting brief. Their mission was to simplify the review and approval process for creative teams. We'd been there too, having faced frustrations with long and confusing emails in the past. We saw the potential for GoVisually to provide a smoother way of working to our fellow creatives. 
Safe to say, we were interested.

3. What was the primary motivation behind creating a new brand identity?
GoVisually was already a useful tool for many creative teams, but the branding had taken a backseat while finessing the platforms' user experience. The next step and consequently, our goal was to help create a brand identity for GoVisually that resonated with their target audience; the creative industry. 

4. That sounds interesting, so can you share the thought process and plan you embarked on?
Well, brace yourselves because this is going to a long and exciting ride from here!

Part 1: The Brand Story
We began by breaking down the brand principles or values if you will, of GoVisually. These would serve as the foundations for defining the brand attributes.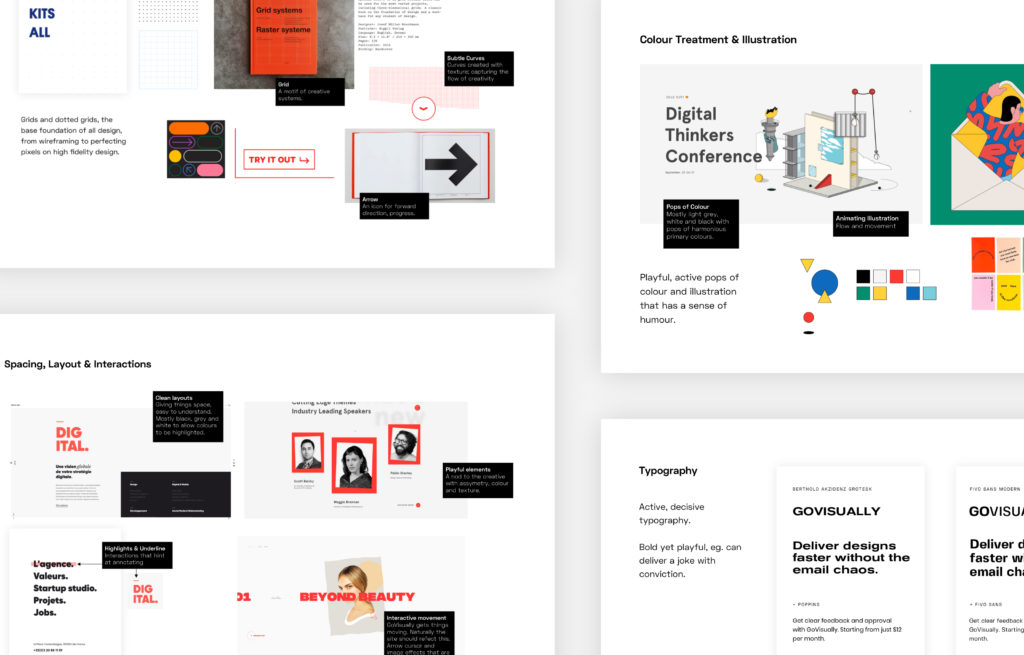 Collaboratively we brainstormed the right words and came to the following brand principles:
Brand Principles
Easy
Govisually is effortless, breezy, designed to make your life easier. All of our communication is simple, clear, and friendly.

Authentic
We encourage discussion and give you space to get into the nitty-gritty. Our brand voice is casual, friendly, honest with a touch of humor.

Creative
We're a tool for creatives, but more than that, we resonate with creatives.

Active
We make it easy for you to get things done. Our colors, typography, design, and vocabulary, are active, encouraging involvement and interaction.
Brand Attributes
Riffing off the brand principles, we started to think about how these values might present themselves visually. These led us to the following brand attributes:

Movement
GoVisually is all about getting things moving, removing stagnation, and streamlining the process of approvals.

Marks and Annotations
The most tried and true way to give and receive feedback is by scribbling it on by hand. Think highlighters, squiggly lines, and nostalgically familiar interactions.  
The Creative Process
It's a work-in-progress. We play with the behind the scenes elements of design such as grids and rulers – after all, we're discussing the semantics of pixels. 

Part 2: The Art Direction
The next step was to take these attributes and begin to form a visual language around them. We crafted a mood board to set the tone for photography, graphic elements, illustration styles, colors, and typography.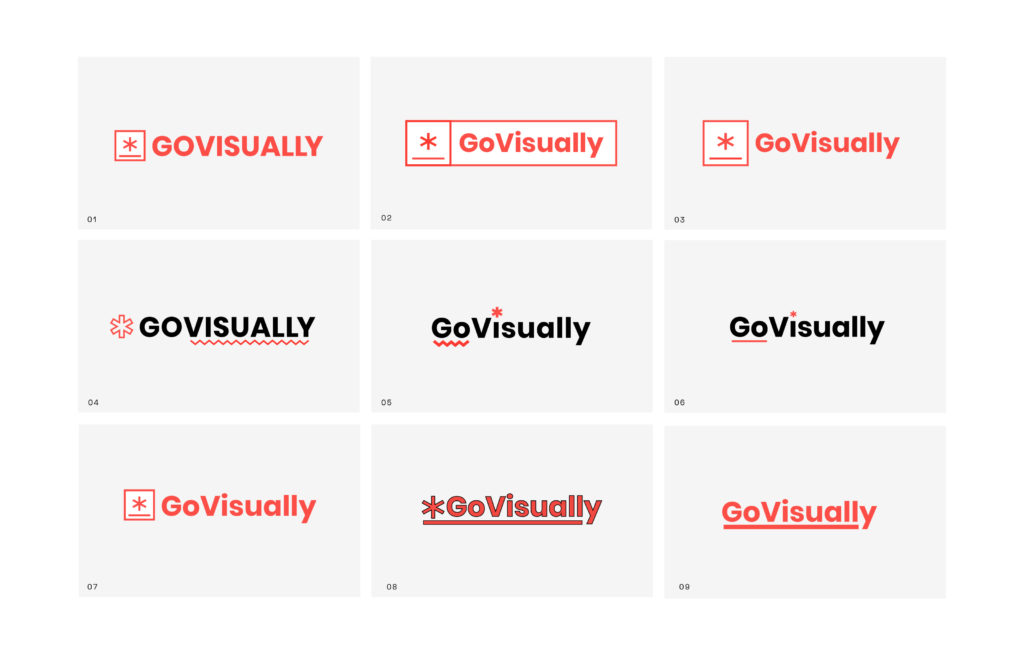 Part 3: The Application
Once we landed the art direction, we rolled up our sleeves and got to work on a brand new logo for GoVisually.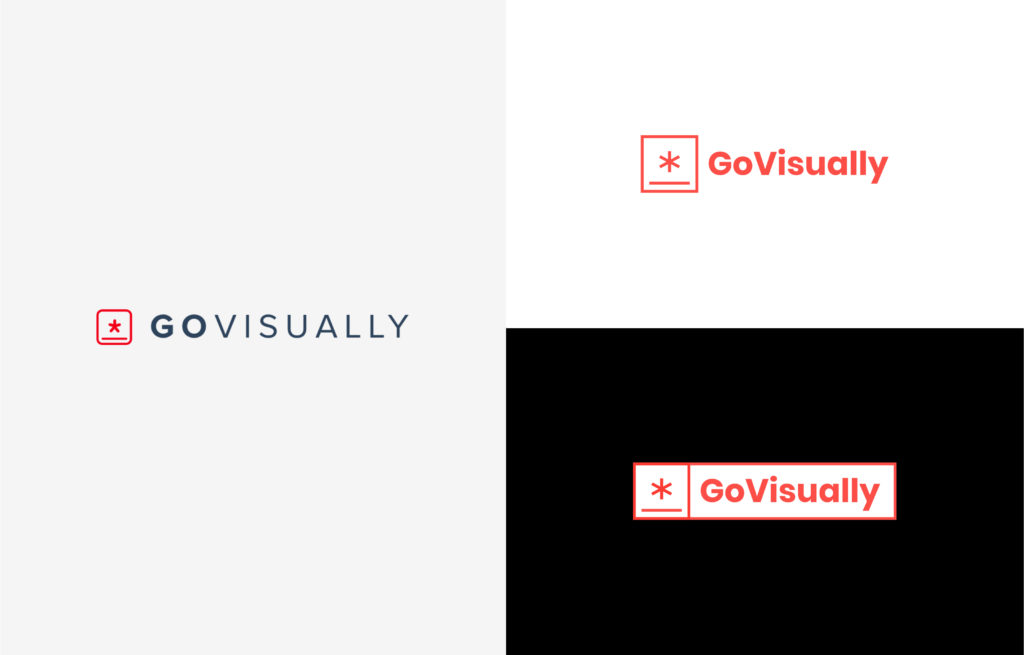 5. Describe what changes you made to the existing logo to make it new?
We ensured that the final logo takes its roots from its original concept with a couple of essential distinctions. For instance, we pushed the original shade of red up a notch, taking it from passive to active. 
We also built the logo mark with straight lines, a nod to the grids, and guides used by creatives. Finally, the wordmark is a bold, decisive sans serif with a playful blend between rounded and straight lines.

6. What was your main inspiration for the new branding?
The most relevant inspiration to the brand's new look and feel came from the tools creatives often use while designing. We took inspiration from shapes that encouraged movement or hinted at work-in-progress. 
In terms of illustration, we wanted a format that would allow for both detailed pieces as well as abstract so that we could depict work-in-progress. We chose an illustration style that was built from simple shapes and lines and kept to a bold and playful palette of primary colors.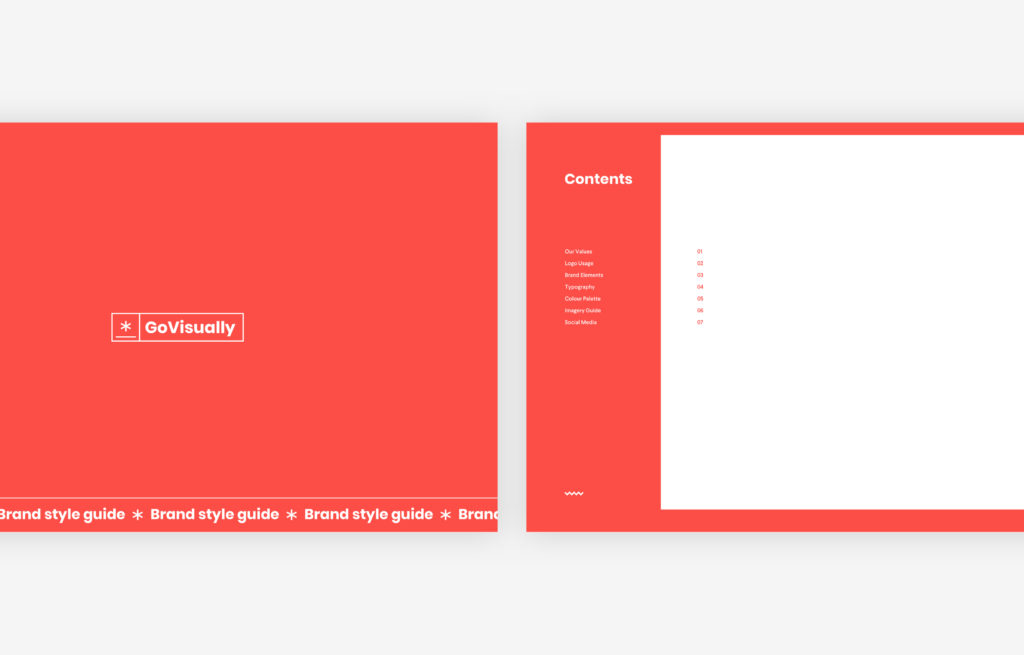 7. What were some of the challenges you faced while designing?
One of the challenges we had to consider was relevancy. This included research on the workflows of other creatives and their existing pain points.
We asked ourselves, 'what problems will GoVisually be solving and how can we approach sharing this solution, visually?'
After that, everything we planned was in the direction of presenting the solution in a creative yet understandable manner.



8. Your journey has been incredible. What would you say is the one thing you are most proud of on this project?
I've got to say, we're pretty chuffed about the outcome! 
Looking back, the most important takeaway was taking the time to get the brand principles right. Ultimately every design decision was made against these criteria, and as a result, the brand identity came together wholesomely!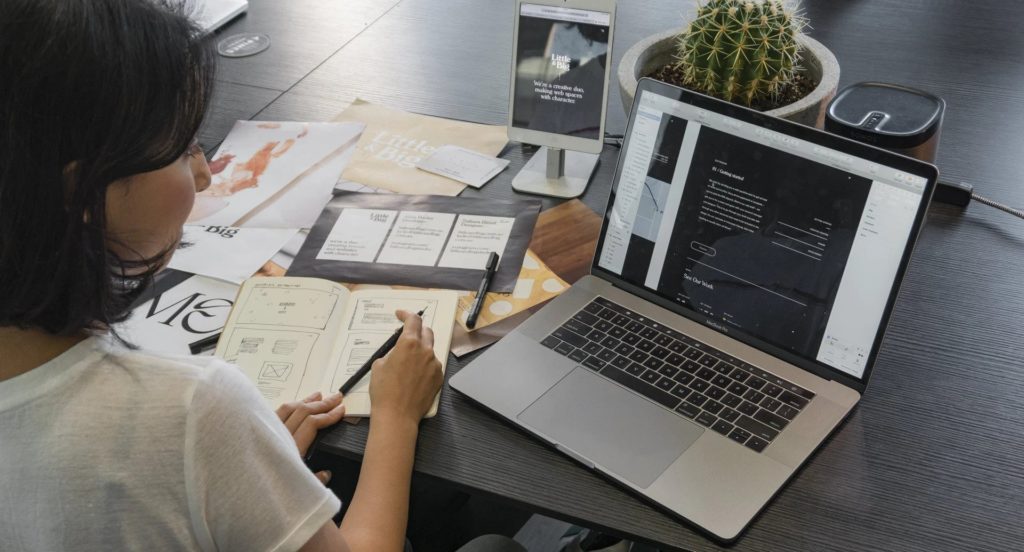 Visual Credits: Sakura Rimal from Little&Big