With PDF increasingly becoming the ultimate form of document sharing, it is not unusual for a person to wonder how to annotate a PDF?
At one point or the other, you have wanted to make edits and annotations on your digital document, just like you do on a physical book – but in vain. 
As simple as making an edit to the document may sound, it is actually a pretty complicated feat for PDF files. But like every difficult thing in the world, this little problem comes with a solution. 
PDFs are the best, aren't they? But ever tried collaborating with multiple people? We feel your pain!

Great content or designs always come to life after multiple iterations. However, collaborating on varied file types is not that easy.
Enter annotation tools.
Why and When Are Annotations in a PDF File Useful?
If you're here, you probably desperately need to know how to annotate your PDF file. And who can blame you? At first glance, it seems like a PDF file can really never be edited, which can be a frustrating thing to learn.
But before we get into all of that, let's get a little bit of perspective. The PDF format was a blessing bestowed upon us by Adobe back in the early 1990s. Its original purpose was to replace large document files since they can be very problematic when document sharing. Back then, it was even more challenging than it can be today since the computing power was minimal at best.
So yes, PDF seemed like the perfect alternative to huge files that were not even portable. Moreover, PDFs were quite impactful since they were one of the first file formats to combine all the major graphic design elements in one document. That too, WHILE keeping the document size as small as possible. As a result, the people back then were completely blown away by this beautiful innovation. 
Fast-forward to now – PDFs don't seem that magical anymore. I mean, with all the new technological miracles we see every day, the fact that a file can do all that stuff is not very surprising. 
Yet, PDF remains popular and is actually quite beloved for users. The reasons for this are vast and varied, but one of the most critical things PDF offers is portable. Regardless of what computer system you are using, you can use a PDF, keep it on your storage, and even share it around. 
Here are a few common scenarios where digital PDF annotation tools are utilized to their fullest capacity:
Design and Artwork annotation
Adobe CC is the one-stop solution for all creative work for most designers. Opt to export their designs in PDF to share for review. PDF files ensure high image quality while making them easily accessible across most devices.
Catalog review and annotation
Digital catalogs often contain many images and text. All put across multiple pages in a PDF. Annotation tools are a must if you need to make any sense from feedback.
Magazine review and annotation
Magazines, both digital and print, undergo several critical review stages and often deal with 100s of PDF pages. Imagine having to print, annotate, scan and send every single time! Online annotation tools will be a lifesaver.
Website wireframe annotation
Online review and marking tools help the marketing people to polish their emails and cut through the noise to communicate the right message and approvals on any design or content-related changes from key decision-makers.
Digital Proposals proofing
A proposal not communicated well can make or break a business. Teams typically use these tools to take approvals from senior-level stakeholders while aligning their designs with the business vision.
Print file annotation
Don't waste pages for draft printouts, seriously! PDF annotation tool helps to consolidate the feedback from different members and clients and drive the print towards its final form.
Digital Ad proofing
Digital proofing tools help ad makers and marketing professionals review and work on minute details of their print and digital ads until they are sure about their campaigns' performance.
So Why Do We Need To Know How To Annotate A PDF?
Needless to say, PDF remains beneficial even today. However, it is not very easy to edit. I mean, if you are looking to make annotations, it is not going to be a piece of cake. Although you will most of the time be inclined to let go of the matter entirely, sometimes you just can't. YOu have to make annotations on the document, and there is no way past it. 
Let's say you want a contract signed by someone who lives in another city. While it will be easy for you to share the document with them, it would be hard to collect a signature. Yet, it is something that you can't ignore. 
Similarly, there may be times when you need to make specific edits to the document's content. Maybe there is something that you want to add to make it more comprehensive for research, or perhaps you need to strikethrough a word or make it more concise. 
That's where annotation tools come in. An annotation software can help you quickly annotate your files without having to go through the hassle of trying to figure out a less competent solution. 
How to Annotate a PDF: Important Features of PDF Annotation Software
But, how to pick the best software solution for PDF annotations?
The one thing that you must understand is that PDFs are fixed documents. What this essentially means is that they cannot be edited entirely. If you're planning to edit the WHOLE content of your PDF document, let me tell you straight up that it's not possible. 
What you can do instead is make annotations to your document. The annotations will make sure that your point of view, along with the original content, is visible to whoever has access to your PDF. In short, annotation is a cheat code that lets you make edits without making edits. 
When choosing software, these are the things that you need to ensure that your annotation tool has:
A highlight section.

Strikethrough function.

Copy text function. 

Ability to add hand drawings and shapes. 
While there are some advanced tools out there that will offer you way more than this, these four features are absolute essentials when it comes to annotation software. If your software has these, rest assured that your annotation experience will be seamless, and you can actually make alterations to your PDF whenever and however you like. 
Here are the top 7 PDF annotation tools that we believe will make your life simpler than ever.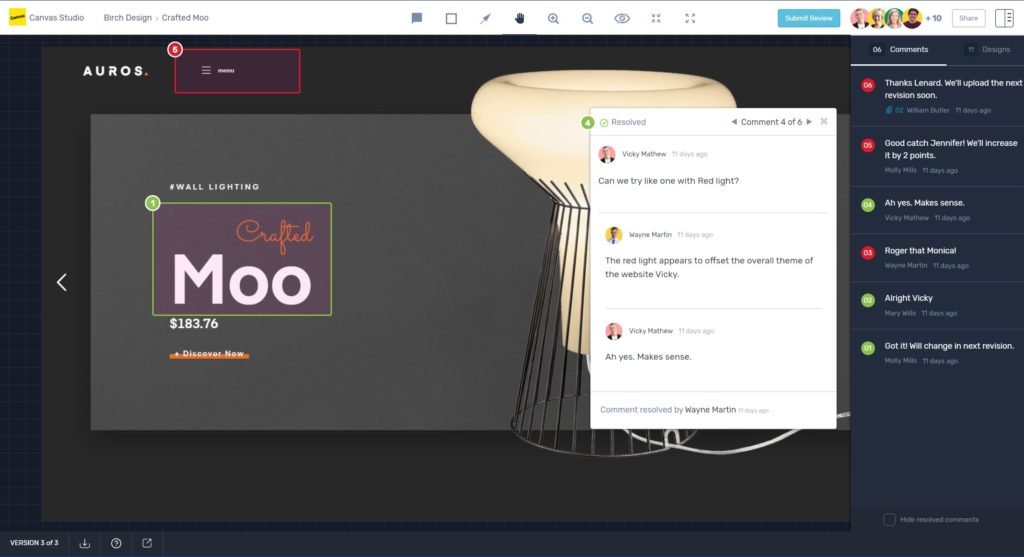 Thoughtfully designed for freelancers, marketers, and agencies, GoVisually is the ultimate online proofing software that makes it extremely easy to review and approve creative designs. 
The glowing reviews on different platforms speak volumes about the capabilities of this tool: 
Review designs without any registration.

Annotate and comment on your design documents, irrespective of any format – JPeGs, PNGs, and PDFs. PDFs work great!


Work on the go with its powerful mobile-friendly user interface. 

Integrate your design documents with Slack and Zapier (coming soon) to help keep your friends and team members in the loop.
2. Adobe Acrobat Reader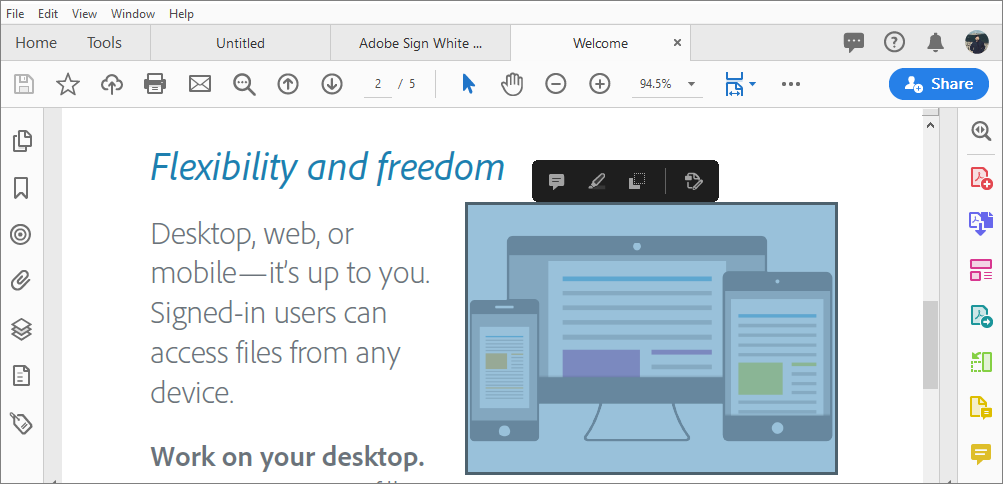 If you have used the latest version of the Adobe Acrobat Reader, you already know that this tool is equipped with very prominent features. 
Let's take a look at what makes it so promising:
Known for its speed and simple functionalities. 

It comes with a search option and an amazing zooming function that makes your experience working on small devices painless. 

Insert comments on PDFs with the help of sticky notes or drawing tools and markup and highlight text. 
3. Foxit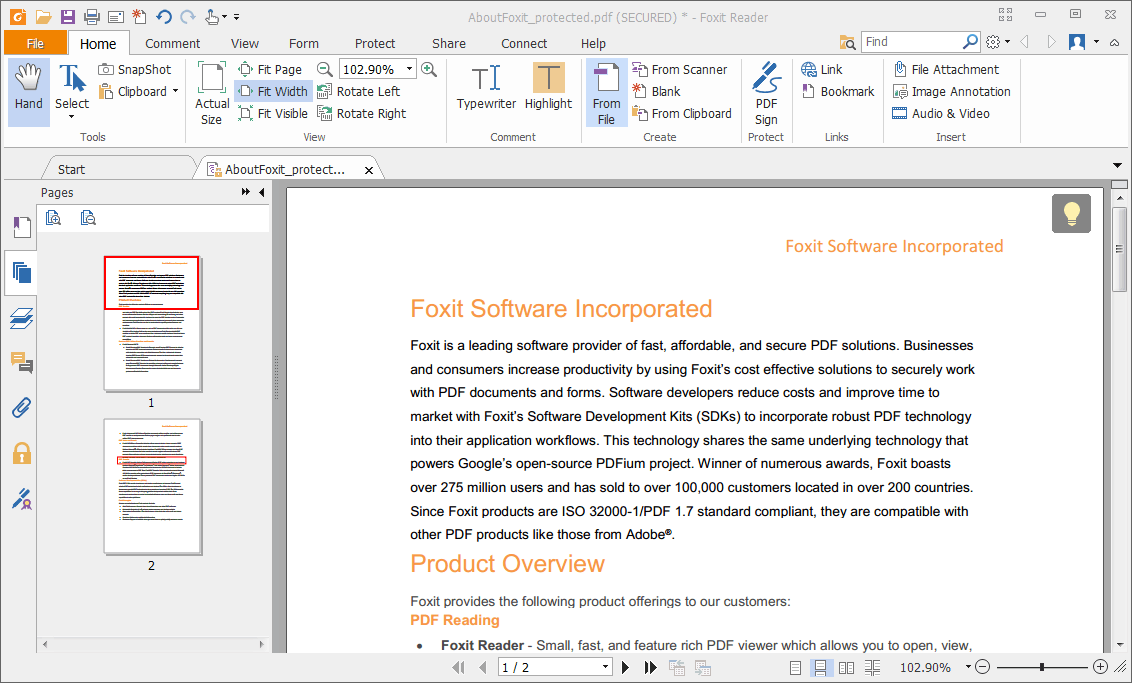 Foxit is another in-demand and free PDF editor that is highly valued by designers and creators alike.
This software claims to have some really prominent features: 
It has a simple interface that is convenient and easy to use. 

Equipped with a host of annotation tools – typewriter, pen, notes highlighter, and so on. 

Print your annotations and share them via social media. 
4. Notability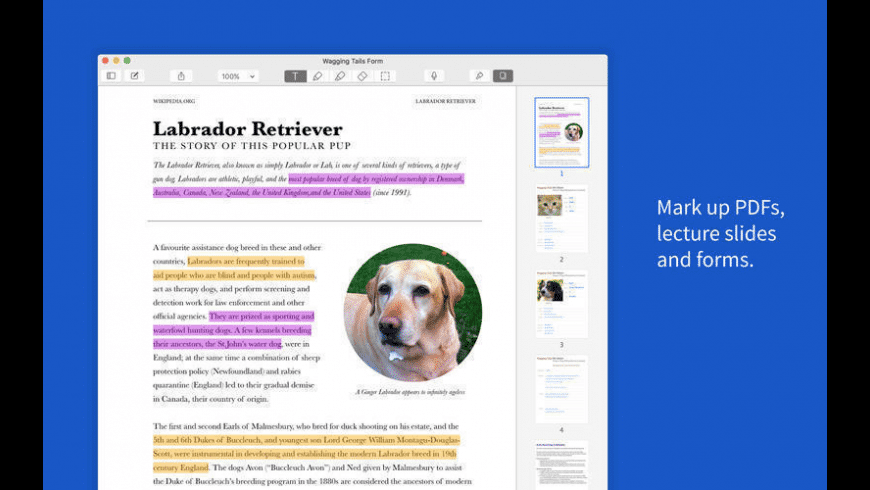 "Fall in love with note-taking" claim really catches your eyes when you visit the Notability interface.
The best features of this tool are:
Take advantage of its sketching and note-taking tools to capture every minute detail. 

Share all the details with your co-workers or study mates through email, Airdrop, Dropbox, and Google Drive. 
5. iAnnotate PDF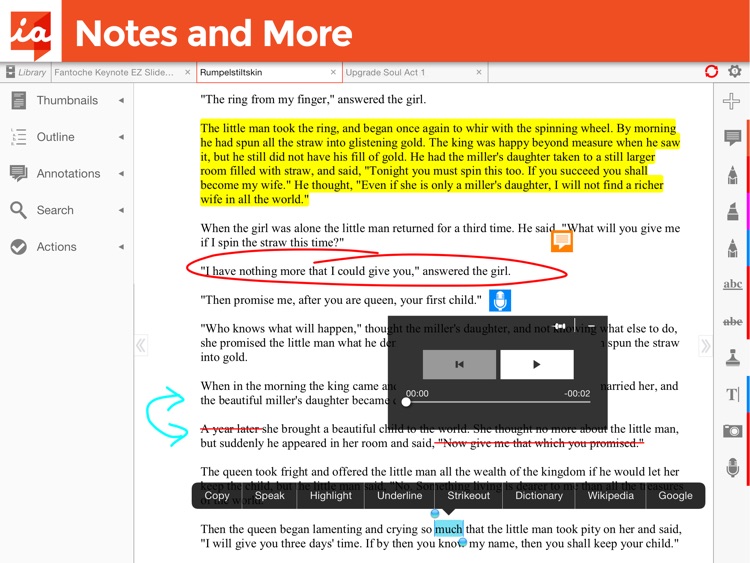 Boasting a customer base of more than a million, iAnnotate PDF is the ultimate choice when it comes to reading, annotating, and sharing PDFs across multiple devices.
What makes this tool worth a try: 
Stay productive by offering a powerful interface. 

Offers a host of annotation features – typewriter, pen, highlighter, and more. 

Elaborate on your annotations with pop-up comments. 

Customize your toolbar to match your workflow. 
6. Xodo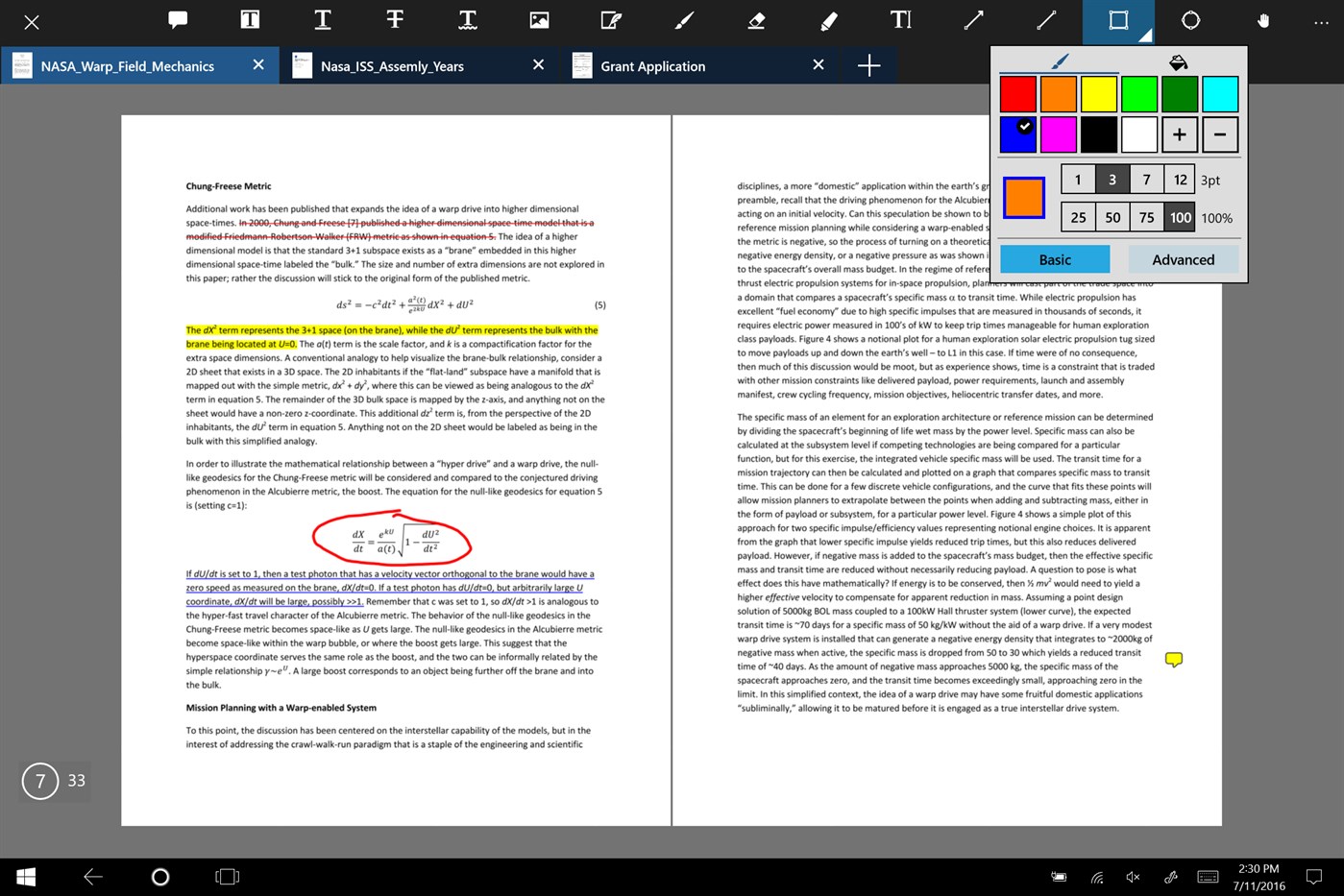 One of the highest-rated Playstore, Xodo is a perfect PDF annotation tool if you are looking for a hassle-free solution packaged within a beautiful design. 
Besides having a ton of annotation features, here's why you will find this tool totally worth your time:
Offers a beautiful user experience with its attractive user interface.

Collaborate with your friends or teams online with its unique feature called Xodo Connect.

Access your up-to-date documents anytime with its sync feature. 

Digital form filling and electronic signatures. 
7. PDFelement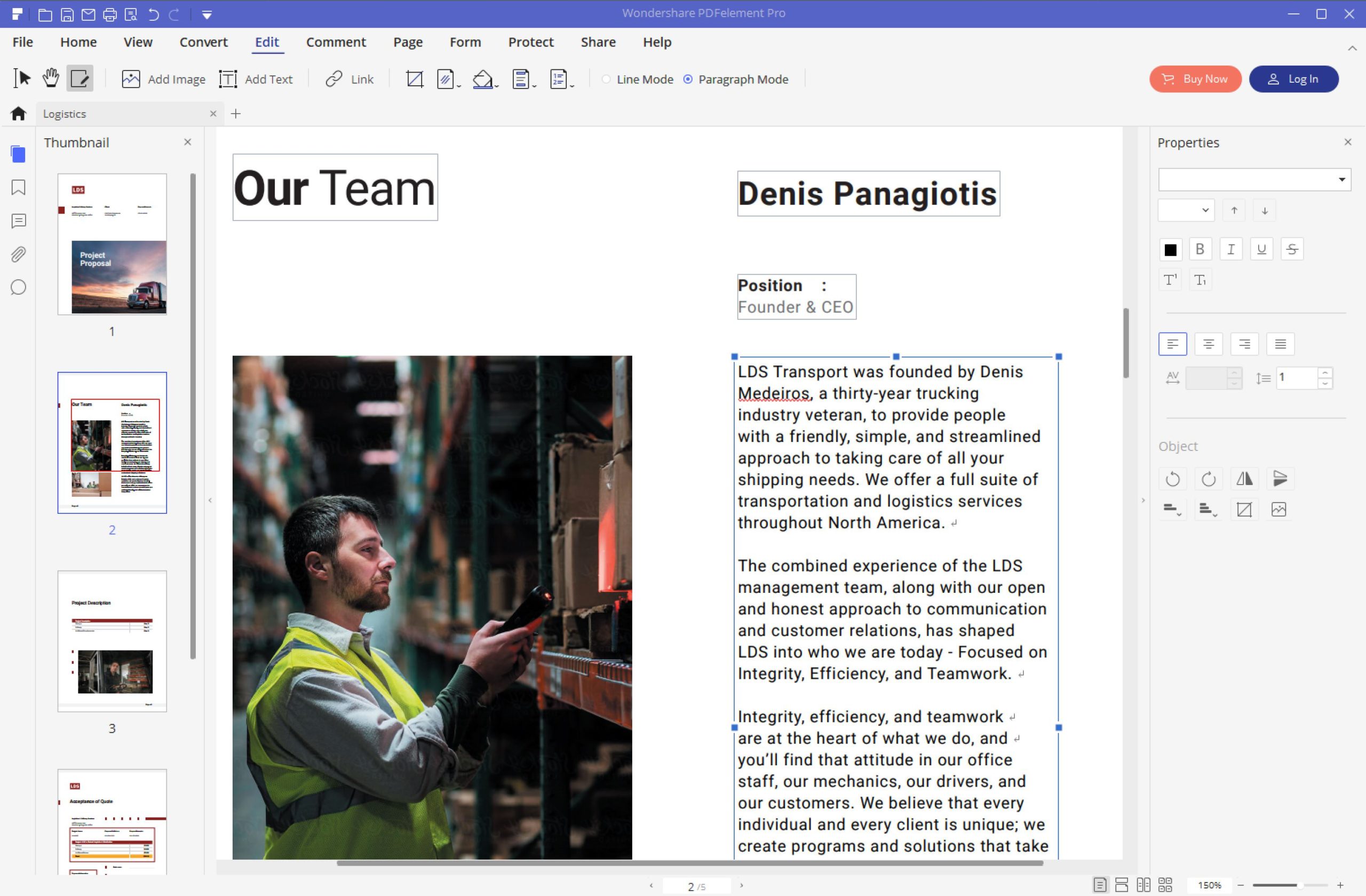 Last but not least in the list is PDFelement. It offers three different solutions as per your business needs – PDFelement Standard, PDFelement Pro, and PDFelement Business. 
The many benefits of PDFelement are as follows: 
Free of cost and does not involve any in-app purchases.

It is simple to use and does not come with a steep learning curve.

Store and access your files from the cloud.

It offers a wide variety of annotation tools to choose from, including highlighter, pencil, shapes, and more.
Which of these PDF annotation tools did you choose for your project? Let us know about your experiences in the comment section below. 
What Are the Benefits of Using PDF Annotation Tools?
Here's a closer look at why you should use PDF Annotation Tools for reviewing documents.
Know exactly where each feedback goes
PDF docs are no single element of design, and email feedback on what to change can easily confuse the designer unless there is a proper annotation on where exactly the changes are required. PDF annotation tools, as the name suggests, are built to solve this collaboration crisis.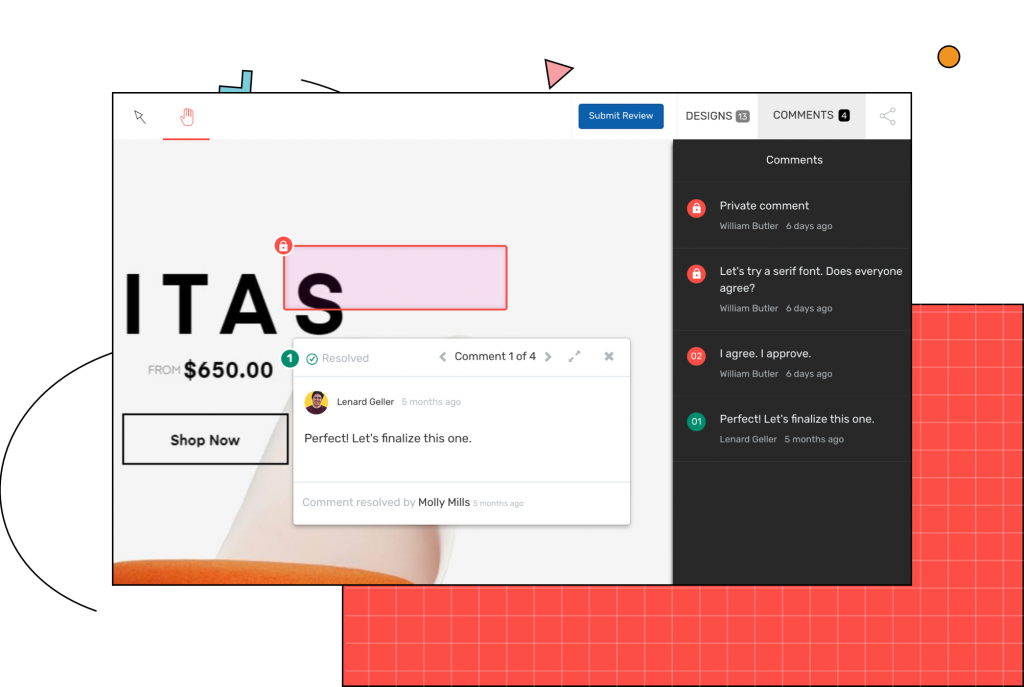 Keeping track of changes
Digital projects undergo multiple iterations. If your team gets lost and struggles to find the latest version of a project, you can waste a lot of time. So PDF annotation tools can help you keep the team focused on the latest version of your project.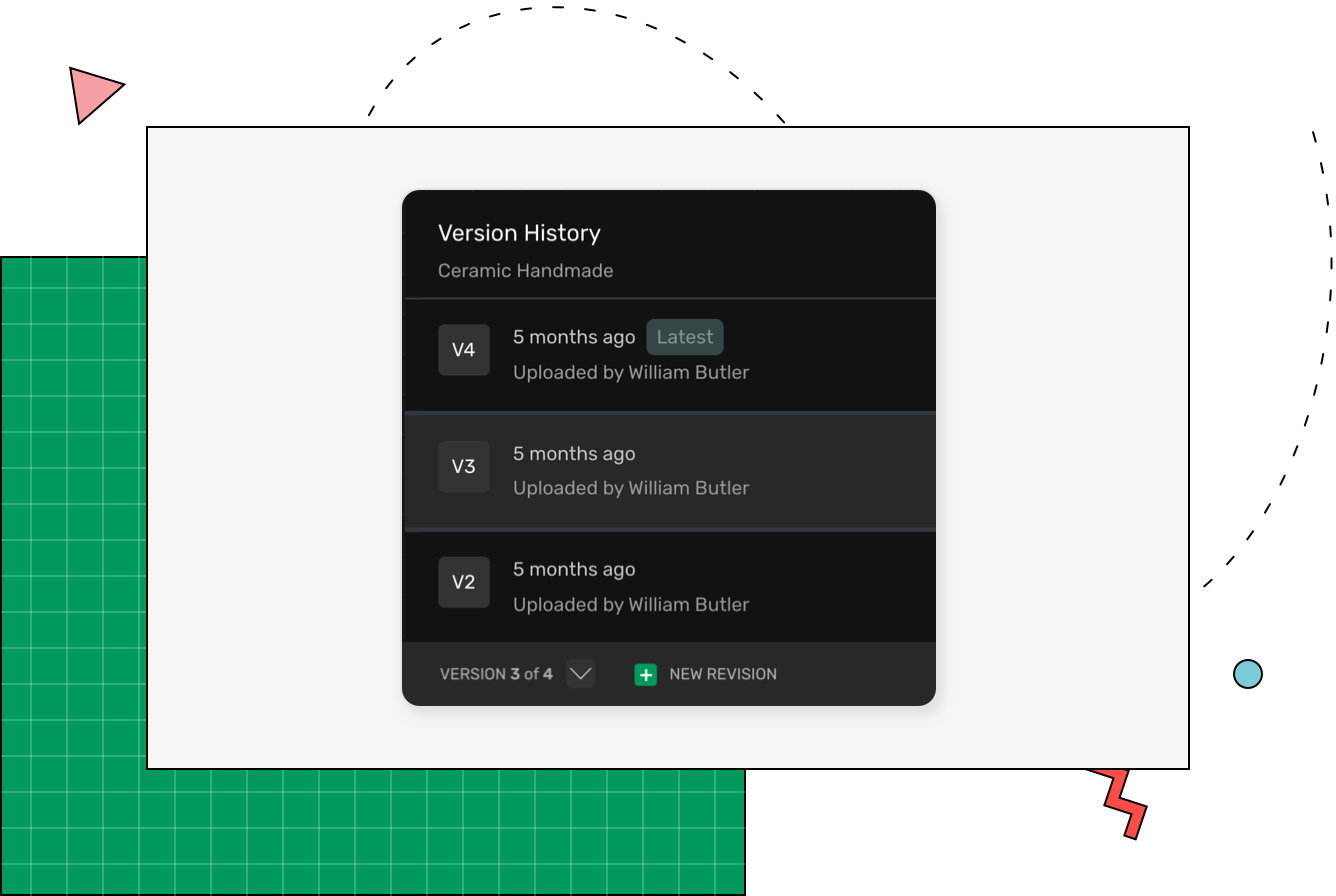 Involve different stakeholders
Several reviewers must provide their feedback and approval on digital projects, be it various members of your team, senior managers, or clients. However, this aspect of a project can be challenging, given the fact that team members can add comments via a range of channels that create chaos. Therefore, PDF annotation tools eliminate the risk of confusion.
Quicker review and approval process
The review and approval process can often take far too long. Getting stuck with email back and forths and with various design process stages,  PDF reviews could end up taking weeks. Therefore, PDF annotation tools streamline this process, which makes them faster and more effective.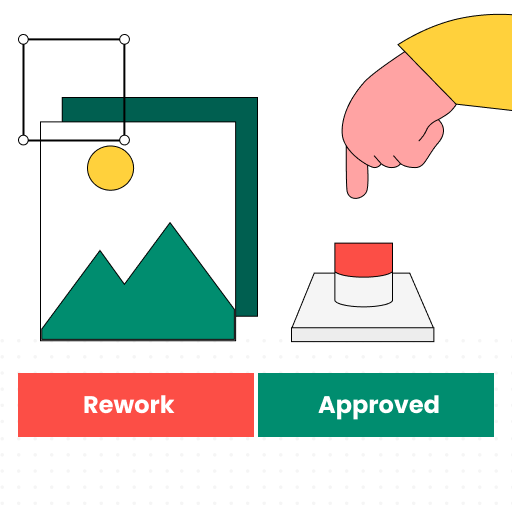 Key Takeaway
Honestly, PDFs make our lives easier every single day. Imagine living in a pre-PDF era where sending large files back and forth was the only real people knew. PDFs are truly a blessing, and with the annotation tools mentioned above, you can make them even better!