Online video sharing isn't as difficult as it used to be a few years back. And that's because creatives and content creators now have tools they can leverage to share video files online.
Still, many are stuck sitting in front of their screens, waiting for the attachment to upload emails. But it doesn't have to be that way.
So if you're looking for the best way to send a video to someone, you've just hit the jackpot.
We will be exploring 20 different but straightforward ways to share video files online. Say goodbye to long waiting hours and outdated tools – the video-sharing future is here, and it's fantastic!
Who are these easy video sharing app and tools for?
Before we dive into the list of tools you can use, here's a necessary clarification.
We understand that every individual, brand, or agency has different requirements. You might be looking to share videos with your friends or perhaps send movies online free to your family or colleague. It's also possible that you want to share videos with clients or build your database on social media.
In any case, these tools are well-equipped to cater to your unique needs. In fact, we will be discussing and exploring what each tool offers. From features and benefits to even the storage space, we will break down all significant aspects so you can make the best choice for your business or yourself.
Time to stop searching for how to share videos on the internet. Let's look at the 18 tools that will help you amp up your productivity if you're a business owner or freelancer. Simultaneously, make life easier for you by straightforward video sharing with friends without hours of waiting, glitches, and re-uploading.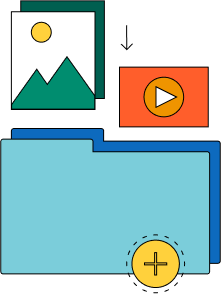 Need a quick way to share large files and creative assets?
With GoVisually Share, it's absolutely free! Try today.
1. GoVisually
Sharing and reviewing video files online used to be a mess. You'd likely get stuck in the loop of endless revisions and chaotic email threads. But no more, because with the #1 video sharing and proofing platform online, you can share video files all around, everywhere from anywhere.
GoVisually delivers video faster by capturing feedback and approvals on video content. The best part? You can invite as many people to review and comment on your work as you want.
You can share video files online in 3 simple ways:
Upload your video assets.
Invite reviewers and get your video files approved.
Deliver the final video and share it with your people.
Key Features
You can visually annotate and comment on video files.
Supports MP4, MOV, GIF, PNG, JPG, PSD, and PDF files.
You can comment anywhere on the video and make revisions quick and precisely.
You can also tag people to let them know about specific changes.
Attach files to the comments to make it even easier.
Encrypted media files and protected content.
Download GoVisually's mobile application to work on the go.
Control who views and downloads your video files.
Great for managing remote video production teams.
Pricing
The subscription is set at $20 per month for freelancers or solo players, billed annually. However, for bigger teams, it starts at $10/user per month.
Cut design & video review time in half
GoVisually is the #1 online proofing software to get visual feedback on Designs, PDFs & Video content.
Try GoVisually free today!
2. Google Drive
We all use emails for work collaboration. In fact, their use has just increased with the revival of remote work culture. And most of us rely on Gmail to get our daily emails back and forth.
Google Drive is associated with Gmail. However, you don't have to use the mail account to have drive storage. In fact, it has more than 800 million users, making it a much needed and useful system for sharing videos online.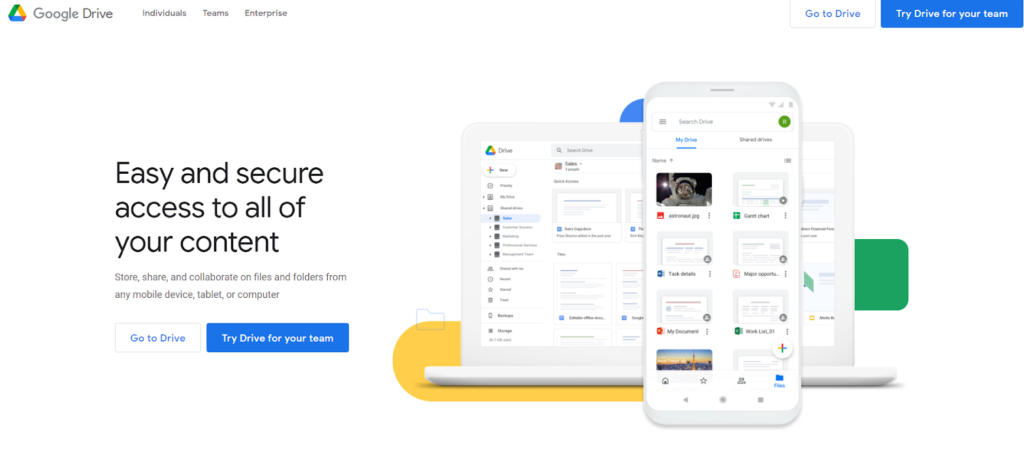 Key Features
If you're a private user, you will have up to 15GB of free storage space.
The plus point of using it with a Gmail account is that you'll have access to other Gmail software, too, such as Docs, Forms, or Sheets.
The interface is straightforward to use.
You can create as many folders as you want and categorize your video files.
Pricing
You can also purchase more storage space that starts from 100GB for $1.99.
However, there are other paid versions for Google Drive too. For instance, the Google Workspace is more commonly used for business enterprises and big companies. If you happen to be one, your pricing plan will start at $6/user per month. The cloud storage for each user will be up to 30GB.
Moreover, if you want even more storage space for your team, you can go up to $299.99 per month subscription for 30TB. But we'd suggest you do that only if you're a big enterprise with endless video sharing or storage needs.
3. YouTube
If there's one video sharing site in the world that has taken everyone by the storm, it has to be YouTube. It s one of the most popular and widely used platforms for video sharing.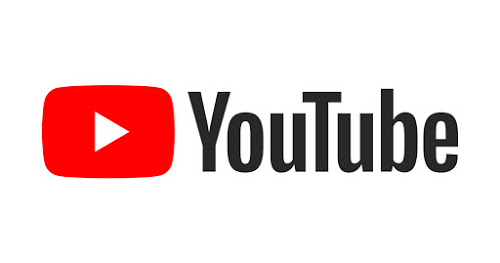 In fact, it has also given birth and rise to actual career options like becoming a YouTuber or Content Creator. So in a way, it's a two-way street to be happy; video sharing and viewing videos online for educational and entertainment purposes.
Key Features
Free unlimited storage.
It's completely free for everyone to use!
You can upload as many videos as you want. In fact, you can also view videos from other people.
You can set your videos to private or public mode.
YouTube can also be used as a career option if you want to become a digital content creator.
It accepts a variety of video formats.
The platform also adjusts streaming options depending on the video quality.
You can also embed YouTube videos in your blogs and websites for increased reach.
4. Vimeo
If you're looking for a video player or video sharing site with no Ads, Vimeo would be a great choice. The best part? You can even use it on your mobile.

The platform is very much like YouTube. You can even run commercial videos or create video content for other people to view and enjoy. However, it is more widely used by professional video creators and editors to showcase their portfolio.
It would help if you kept in mind that you'll have to pay a fee to host your videos because the platform doesn't run any Ads.
Key Features
Free storage of up to 500MB per week.
Great for creating an online video portfolio.
Check who can see your videos with privacy controls.
No Ads – only pure video content as per your liking.
You can use Vimeo to run commercial or short video content.
Pricing
If you're using the free basic account, you will receive up to 500MB per week as storage space. This makes it up to 5GB of storage space per month. However, if you're a professional video creator or a video production company and media house with more storage needs, you should opt for paid plans.
The paid plans vary as per your requirements. But they start at $7 per month and can go up to $75 per month.
5. VideoSprout
Looking for a clean interface to share videos online with your friends? Video Sprout has got you covered! The only drawback is that while it's a great platform for small files, it may not be an ideal choice to share big video files.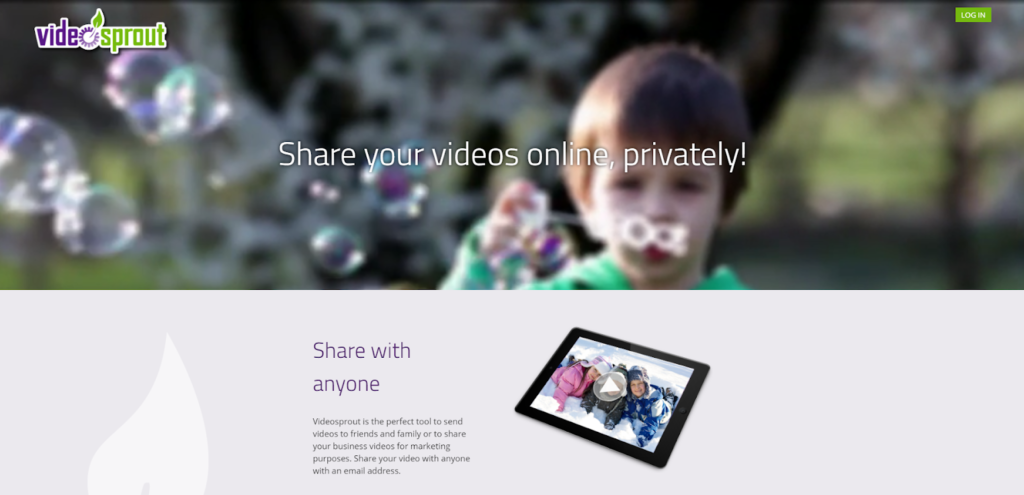 Key Features
Great for sharing private videos among friends and groups.
Your video files are encrypted and protected.
Only you can grant access to your videos – keeping your privacy secured.
Customizable features are available.
Pricing
The free account offers 100MB of storage space and gets you up to 500 views a month.
6. Dropbox
If you've ever had to send big video files to your friends, you'd probably know about Dropbox. However, the best part about Dropbox is that it isn't only for video file storage. It's a basic file storage cloud service where you can keep your data.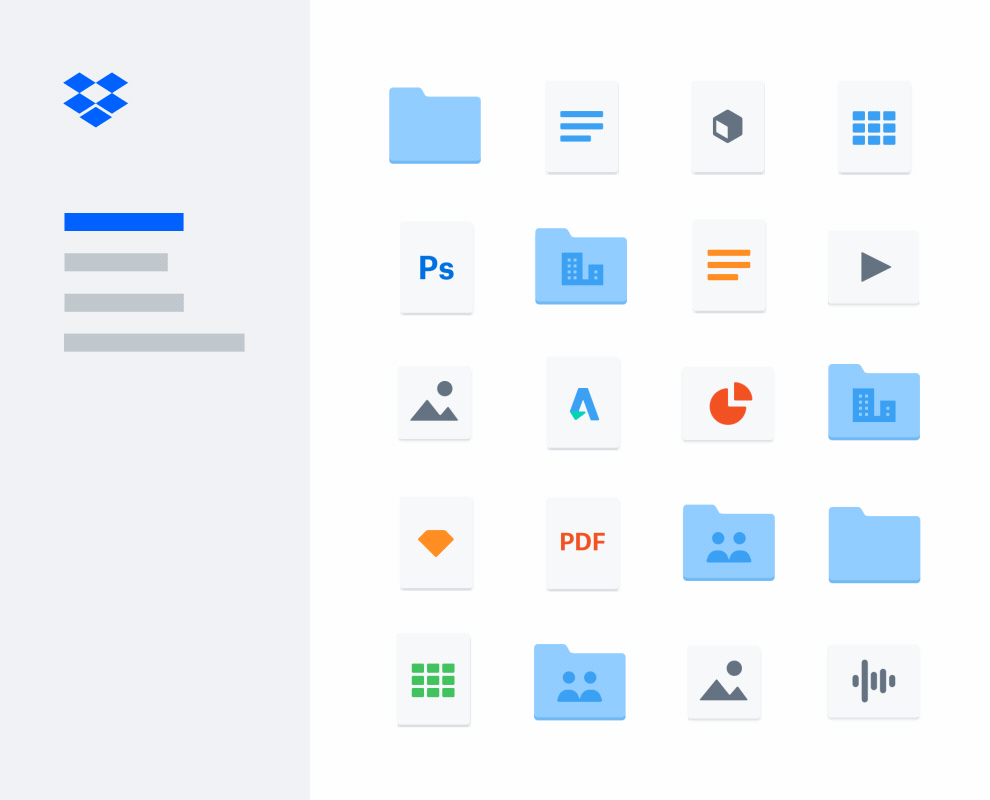 Key Features
Free storage for up to 2GB worth of data
The interface is quite simple and easy to use. It's very much similar to a desktop computer that most of us have used and are familiar with.
You can categorize your work for ease of use. Each category can contain folders and sub-folders as per your liking. This means no more messy and cluttered screen. You can easily sort out your video files and share them easily as well.
Folders or files can be shared easily with other people. You can either share them with a player or a back-room team.
Unlimited video sharing.
Dropbox also gives you an extra 500MB of free storage that can go up to 16GB. Wondering how? Simple. Invite other people to join Dropbox, and you'll be good to go!
Pricing
The software is free to use for all. However, the free storage is only up to 2GB or can be increased if you invite other people to join.
The paid tier is also available for all customers using Dropbox for video file sharing. But that depends on your use case. Dropbox offers different storage and pricing structures for family use, freelancer use, professional and enterprise use.
The professional package starts at 2,000 GB for $11.99 per month.
7. WeTransfer
If you're a professional editor or filmmaker, you should probably start using WeTransfer. Not only it allows you to send large video files of up to 2GB, but it's also a completely free way to share videos online.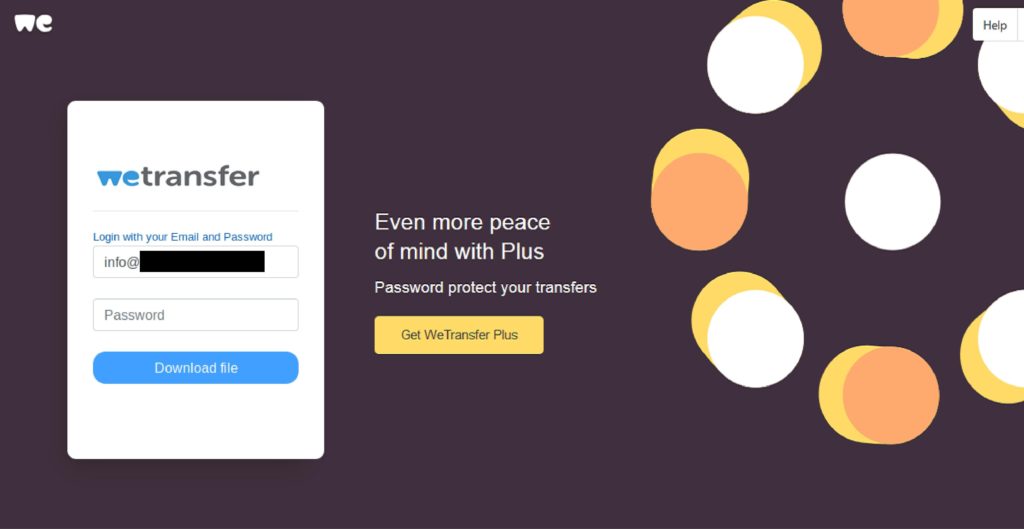 Sending big files to your friends and clients had never been easier. We Transfer allows you to do it quickly, easily, and seamlessly with just a shared link. However, We Transfer is more suitable for one-off video sharing.
Key Features
You can send large files of up to 2GB at a time.
You can also use existing templates to create quick presentations for your video files.
The Collect feature in We Transfer allows you to save inspirational content as you go along. This content can later be used as part of your video creation process.
Pricing
Everyone can use We Transfer for free by simply going to the portal. You upload your video file, get the sharing link, and tada! All done.
However, we'd advise you to sign-up for the service before you start using it. That's because if you don't sign-up, your media won't be encrypted or password protected. The paid plan starts from $12 per month or $120 if you opt for the annual subscription.
So make sure that you protect your privacy as well while sharing videos online.
8. One Drive
For those of you who use Microsoft for emails and collaboration, you'd probably be aware of One Drive. It is a video-sharing platform that is integrated with the Microsoft ecosystem, just like Google Drive.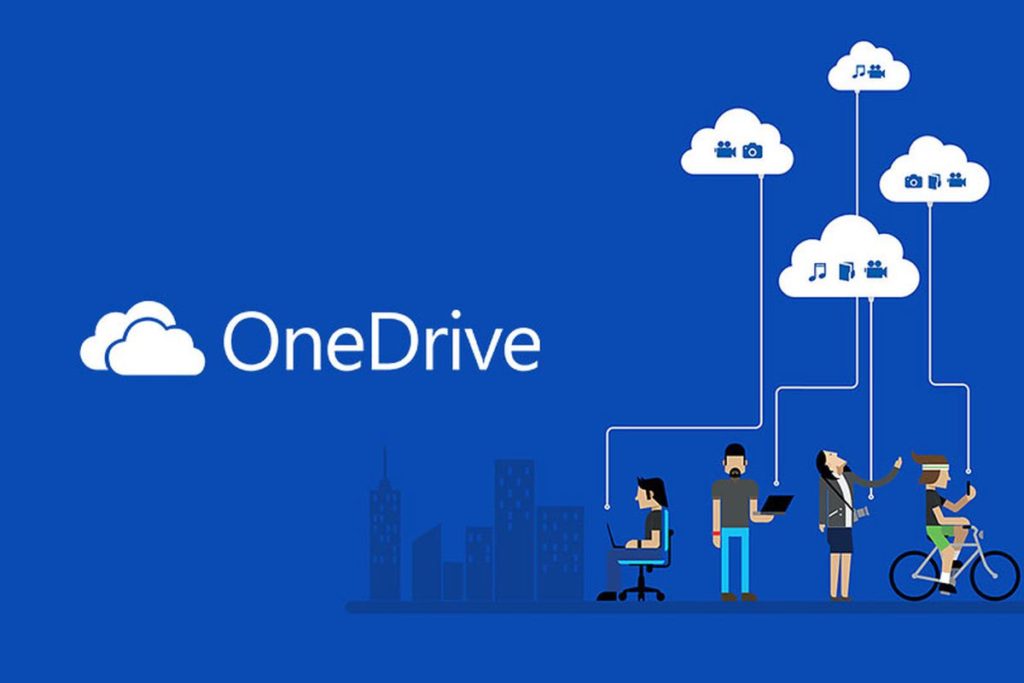 Key Features
You receive free storage of up to 15GB.
If you're using it with Microsoft, you'll get access to many existing office packages.
One Drive also offers a special bonus if you invite other people to use the platform. You can receive 500MB for every accepted invitation that can go up to 5GB. So basically, share videos and invite more people to do that. How fun!
There's another exclusive feature that One Drive offers for increased storage space. If you activate your camera roll backup, you can earn extra storage space of up to 3GB.
Activating your camera roll backup also helps you save video files to One Drive automatically.
Pricing
The basic storage space is free for all to use. However, if you need more storage space to save and share more videos, you can upgrade your plan. It starts from $1.99 per month for 100GB and $3.99 per month for 200GB.
9. Transfer Now
TransferNow is another platform that makes your video sharing experience easier. With cutting-edge algorithms, the software allows a quick and secure method for you to transfer your files.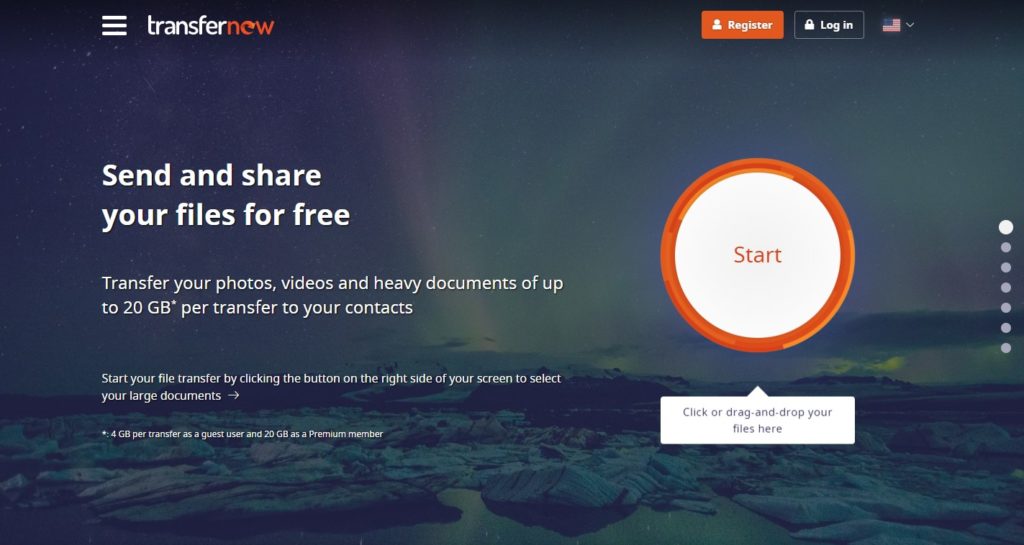 Whether it is high-quality photos or long videos, TransferNow enables you to seamlessly share videos with your friends, co-workers, and family.
Key Features
You can transfer big files of up to 20GB.

It is available on all devices, including laptops, tablets, and smartphones.

The additional features include  50 recipients per transfer, a transfer manager, an address book, contact lists, customization. 

It comes with media encryption, keeping all your video files safe and protected.
Pricing
With TransferNow, there is a little for everyone! The platform offers three distinct plans that will cater to everyone – from people who don't want to spend too much on a video sharing platform to the ones who want to invest in a reliable tool. 
The three plans that it offers are as follows:
TransferNow Free
No registration

4GB per transfer
TransferNow Premium 
€8.33 per month

20 GB per transfer
TransferNow Team 
€16.50 per month

50 GB per transfer
10. Jumpshare
Up next on our list is Jumpshare. Jumpshare is another platform that will allow you to share your work in less time and with less hassle.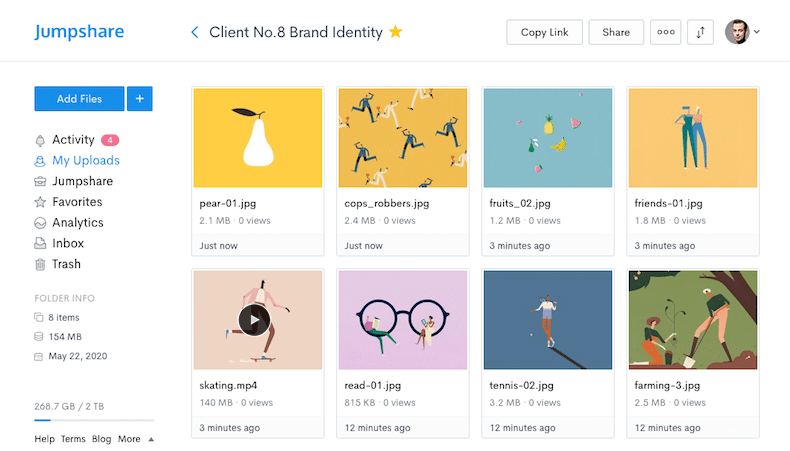 At Jumpshare, your work will become shareable through the use of shareable links. Essentially, the software combines everything from screenshot capture to video recording to actual file-sharing! It is incredibly convenient, which is why more than 1 million people use Jumpshare to make their digital tasks easier.
Key Features
It gives you an easy drag/drop way of uploading.

You will be able to access instant sharing through a shareable link.

It gives you access to the preview of over 200 file formats. 

You can capture high-resolution screenshots and then edit them with annotations and other markups.

You can record gifs and videos along with drawing features.

It allows real-time tracking. 

It enables collaboration between you and your team.
Pricing
Jumpshare offers you three plans to choose from. So, regardless of who you are, if you are someone who is looking for the best way to send a video to someone, Jumpshare is the option to look into. Moreover, you have the option to either be billed monthly or annually (you save 17% if you choose to be billed annually!). 
The three plans are:
Basic: $0
Plus: $8.5 per month
Business: $12.50 per user per month. For more information on what each of these plans includes (hint: it's quite a lot!), visit this page.
11. Facebook
Facebook, quite truly, needs no introduction whatsoever! It is a staple social-media platform and is a huge part of all of our lives. However, did you know that it is one of the best video-sharing platforms as well? Yes, that's right! You don't have to go to the ends of the Earth to find a solution to "how to share video files easily" – you can find that in Facebook itself.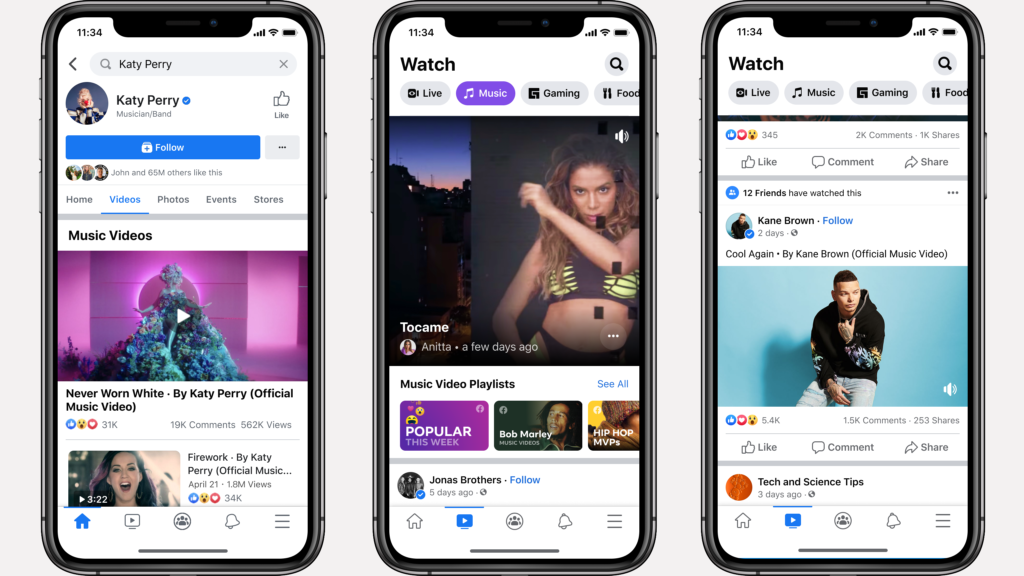 Facebook allows us to share videos of almost any length with our friends, family, and colleagues. No matter your video's nature, you can easily upload it on Facebook and share it with your desired audience.
Key Features
You can easily upload videos of any length.

It's easy to share videos from other sources via the share better.

You can share video ads and boost your business performance.

You can control who views your videos through customizable privacy.
Pricing
Facebook is free to use, which is and probably has always been the best thing about it. If you're opting for marketing or advertising through video on Facebook, then there will be charges depending on your campaign – but otherwise, the platform, like always, is free to use for everyone. 
12. Instagram
Quite similarly to Facebook, Instagram is also a major part of our day to day interactions. It allows us to stay connected with each other. However, have you noticed that Instagram also allows us to share video content with literally no hassle involved?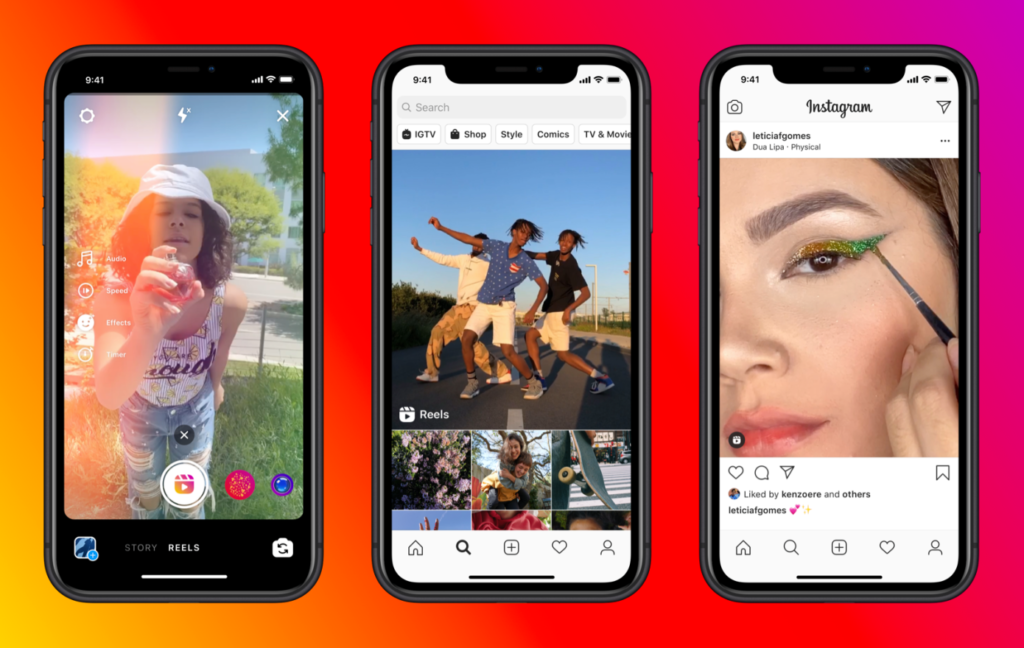 Whether it's an IGTV video, Reels, or a video on your story -Instagram makes it possible for you to share your content with just a click. 
Key Features
You can share a video of up to 60 seconds with your followers in a regular Instagram Video post. 

You can make a live video and interact with your followers in real-time.

Instagram TV allows you to make IGTV videos that allow you to share videos that are up to an hour-long. 

The Stories feature allows you to share tit-bit content that vanishes in 24 hours. 

The Instagram Reels feature lets you record and edit 15-second multi-clip videos with audio, effects, and new creative tools.
Pricing
Of course, Instagram is free to use! The only time you have to pay is if you choose to sponsor your post as an ad, and the cost of that will vary, but other than that, there is money involved in sharing your content. 
13. iCloud
iCloud is Apple's file storage and syncing service. It is mainly linked to Apple devices, but you can access it on a web browser as well. It allows you to automatically sync all your files on all your devices, including iOS devices, Macs, and Windows Pcs.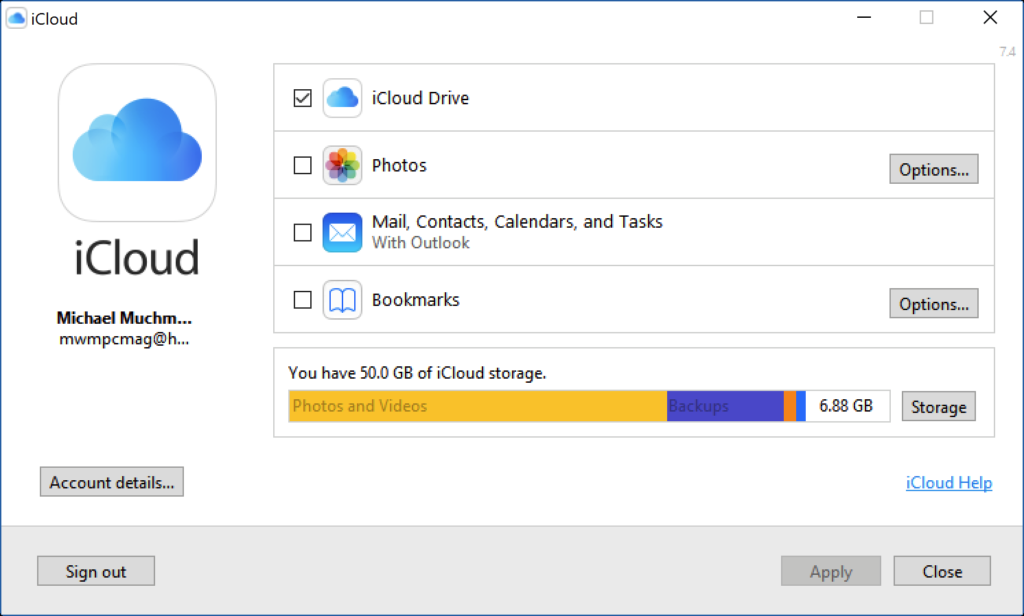 However, the service does not extend to Android and may not be your ultimate solution to sharing videos on the Internet.
Key Features
Compatible with Mac, Windows PC, and other iOS devices.

It comes with saved safari tabs.

Mobile-friendly interface.

It comes with an iCloud keychain.

It provides saved browser bookmarks.

Comes with 5GB worth of free storage.
Pricing
The starting point for iCloud is free 5GB worth of space. However, if you aren't using an Apple device, then you only get 1GB free. With the paid accounts, the pricing plan starts at 99 cents per month and allows you to access 50GB. Then, for $2.99, you get 200GB, whereas, for $9.99, you get a whopping 2TB!
14. Box
Remote work has been on the rise since the pandemic. If you happen to be a video production company or media house operating remotely and need a video sharing platform, Box might be the ideal choice for you.

The layout is simple, and easy to share video files online. In fact, you can even use it for personal use or storage purposes.
Key Features
Customer service is available 24/7 with helpful tips and suggestions to resolve any issue.
Customized plans available to suit your budget and requirements.
You can easily share video files with your contacts or within groups.
Control and define who can access your video and watch it.
It works great for big teams and remote work as it allows you to send bulk invites.
All users can be easily categorized into groups for easy management.
Pricing
You can start it free with a 10GB storage space or upgrade it to 100GB storage for $11.50 per month.
However, if you're looking for a business plan, best check out Box's pricing structure. They have several usage and storage plans starting from $5/user per month and going up to $35/user per month. So pick the one that best matches your needs and company requirements.
15. MEGA
Mega is one of the newest but hottest video file sharing hosting service by a New-Zealand based company. It offers a wide range of pricing structures for everyone – freelancers, startups, and even big enterprises.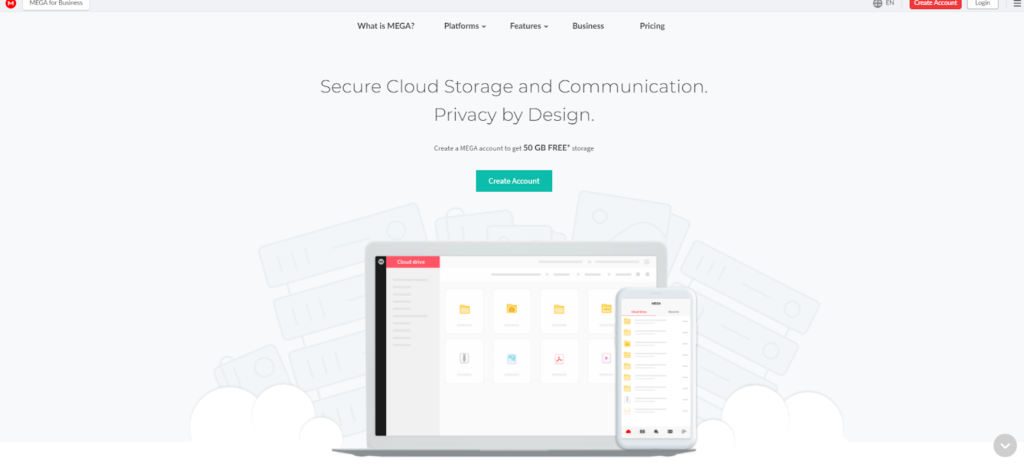 Key Features
End-to-end encrypted service
Privacy features such as password encryption to ensure that your videos and privacy are protected.
An encrypted backup feature that saves you from losing any data.
Set who gets to watch your videos online.
Collaborate with remote teams through real-time editing features.
Pricing
MEGA offers quite a great variety of pricing packages. They have several categories for individuals as well as businesses. You can check out their detailed pricing structure to get yourself acquainted with the best plan for online video sharing.
16. SugarSync
We bet you haven't heard of a cooler name for a video sharing platform. And it's not just the name, the video-sharing platform, SugarSync, is great for syncing and integrating. It is a cloud storage platform that can easily be synced with any folder on your computer.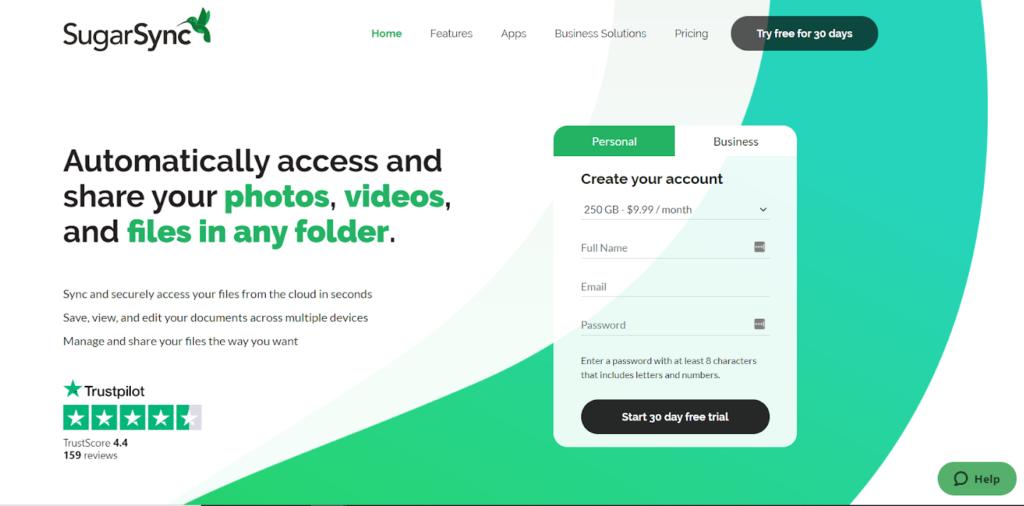 Key Features
It can easily be integrated with computer folders.
Easy backup for all video files.
The versioning feature allows you to undo unwanted file changes. This prevents you from going back to square one.
Excellent video-sharing speed. It essentially allows you to upload videos faster.
Pricing
You can start with a 30-day free trial. If you still like the software at the end of the free trial, you'll have to sign-up for more storage space.
The most basic plan includes 100GB storage space for $7.49 per month. However, if you want to use it for your professional team, you should probably get the business package for 3 users, priced at $55 per month.
17. Yandex Disk
Yandex Disk is yet another video sharing and storage platform. It's a cloud-based service that operates well on mobile devices too.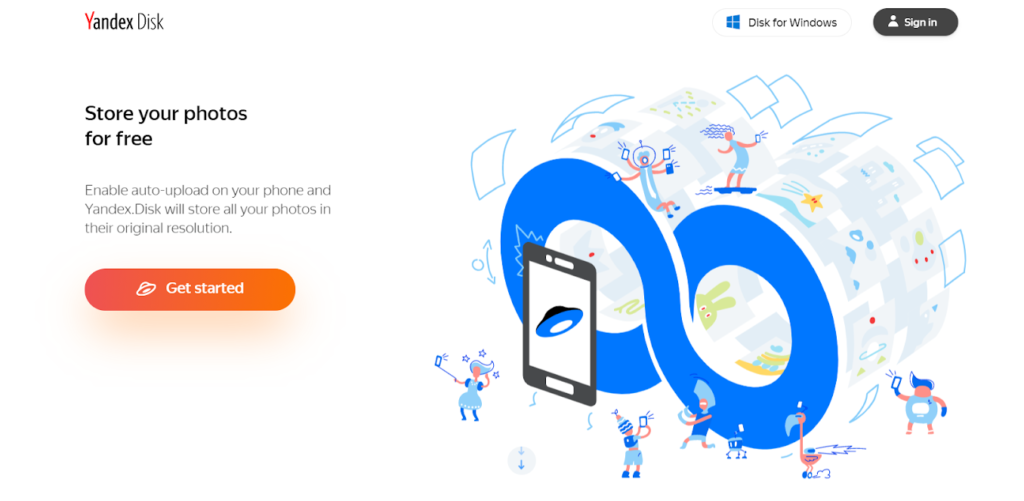 Key Features
You can stream videos and music through Yandex Disk.
Just like any other cloud service, it has great storage and video sharing features.
Mobile-friendly interface. You can share and view videos on the go!
You can also download the desktop version for ease of use and accessibility.
Simple and well-designed layout of the software.
Password protection feature that limits permission on video sharing and viewing.
Pricing
The free version for the software has up to 10GB of storage space. However, if you want more space, you can sign up for the paid version that offers 1TB storage space for $10 per month.
18. Media Fire
MediaFire is an effortless and straightforward file hosting and cloud storage service. The specialty it has to offer is that it can share pretty big files (20GB worth of storage). Moreover, it allows you to have 10GB worth of free storage.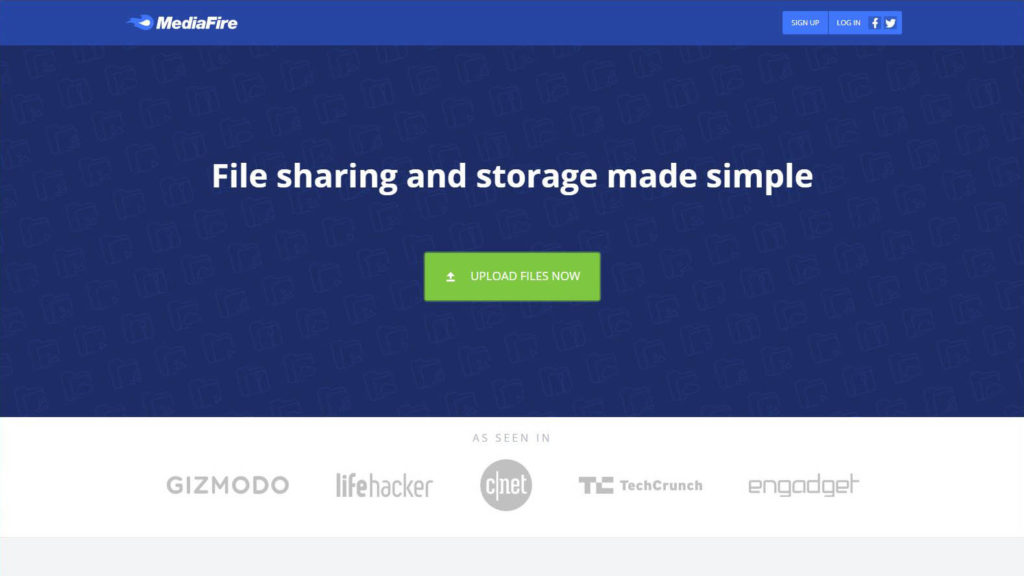 Key Features
Share your content through email, link, or social networks. 

Store and share any file type. 

You can store your files as much as you like.

Get access to all your important files, even on the go.
Pricing
The three plans offered by MediaShare are:
Basic: It is free and offers up to 10GB of storage space.
Pro: Offers 1TB storage space starting from $3.75 per month.
Business: Storage space up to 100TB with $40 per month.
19. TikTok
TikTok, the app that has literally taken the world by storm, is another platform that makes video – sharing as easy as you can imagine. It has over 800 million monthly active users that make video content using the app and then share it with their respective audiences. Quite frankly, TikTok has become the best way to send a video to someone!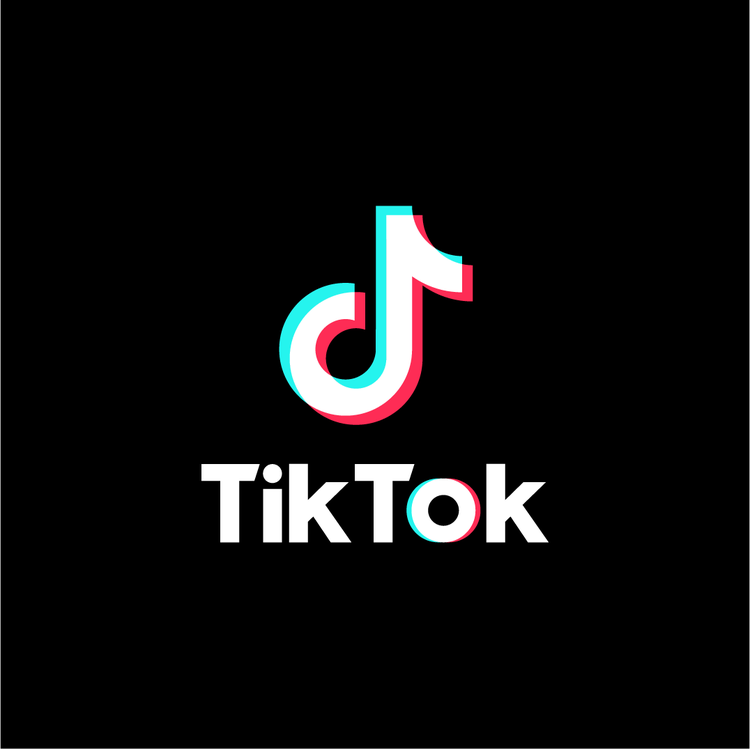 The bite-sized videos that TikTok allows you to have become a phenomenon that nobody can keep away from. It's mainly because it takes user experience and convenience to the next levels. 
Key Features
It allows you to record and upload videos easily.

Edit your video content using the numerous tools available.

Live stream your content and interact with your audience in real-time.

React to other people's content and share it. 

Easily download the content available. 

Your content will have your username as a watermark. 

TikTok makes sharing your video across multiple platforms quite straight-forward.

You can add different sounds to your TikTok video content (hence the lip-sync trend!)
Pricing
TikTok is completely free to download and use, and hence is the fool-proof way of sharing video files online, free of cost! 
20. TransferXL
TransferXL is another platform that specializes in the seamless sharing of bigger video files. It gives you the daily limit of 10 GB in the free version, and for this, there is no sign in required. Moreover, the TransferXL also provides client-side encryption, enabling us to make sure that the sharing process is safer.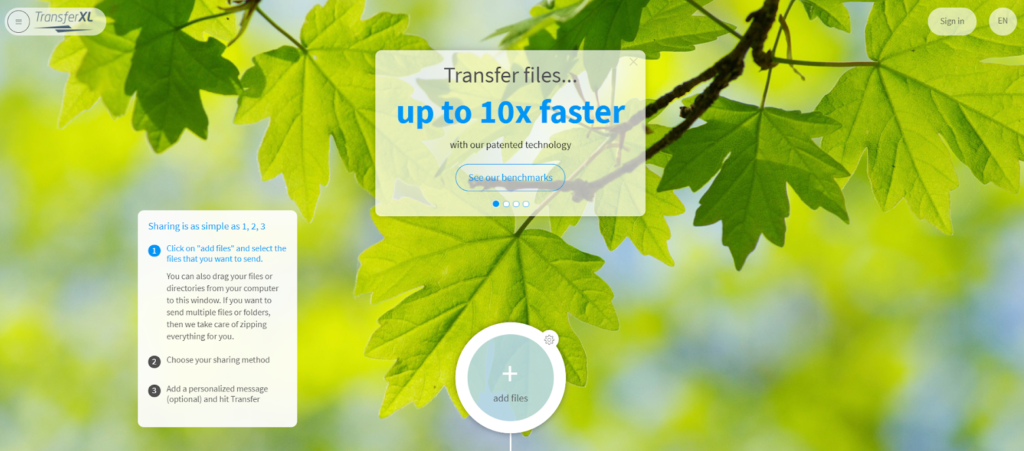 Key Features
Send files for free.

You can send files up to 100GB.

The online file transfer is encrypted and secure.

Track your file transfers. 

Send high-resolution video files.
Pricing
The three plans offered by TransferXL are as follows:
Free with Account offers 5GB storage space.
Pro account starts at $9.99 per month and offers 25GB max transfer.
The enterprise package is charged at $39.99 per month and offers a 100GB max transfer.
A final word on how to share videos on the internet!
The Internet has evolved enough to give you an immensely diverse market to choose from! This essentially means that now you have access to several options to share video files online. All you need to do to select the best online video sharing tool is to get in touch with your needs and then see which app fits your requirements the most!
Comment to let us know which of these software or applications you use for online video sharing!
Cut design & video review time in half
GoVisually is the #1 online proofing software to get visual feedback on Designs, PDFs & Video content.
Try GoVisually free today!