A picture speaks a thousand words. And with illustration trends, you can ensure that your picture captures a 1000 customers!
Digital illustrations are an excellent way to convey a story, depict an emotion, and present an idea to create your brand's identity. Brands use images, illustrations, or product photography to market their business. This is because 32% of digital marketing is the most effective when images are used.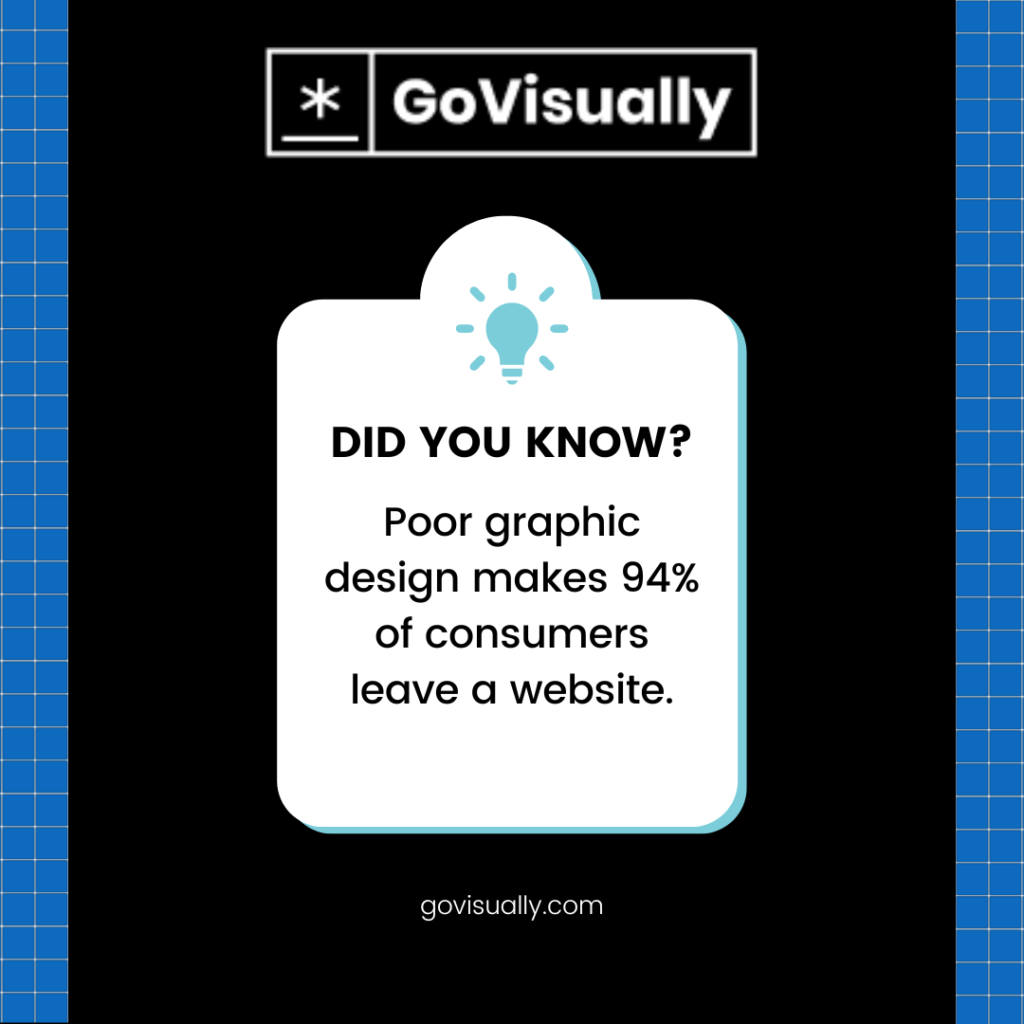 With web users' short attention span of 6.8 seconds, people tend to scroll down your long message. However, a good illustration or creative design can evoke them to stay longer and perhaps even get more interested in your website. That is why choosing the best illustration trends for your design is important. 
The problem is that some old-school designs have come back with the ever-evolving design world, while new techniques have also been popular. And with all that, it cannot be easy to keep up with all these trends. So to give you a headstart, we have created a list of the trendiest illustration trends in 2022 that will likely continue in 2023.
Excited? Let's start! 
Importance of digital illustration trends
Modern advertising is all about creativity and originality. Nowadays, there is a lot of competition in the market, so you need to be different.
Digital illustrations are an important tool in the digital marketing space.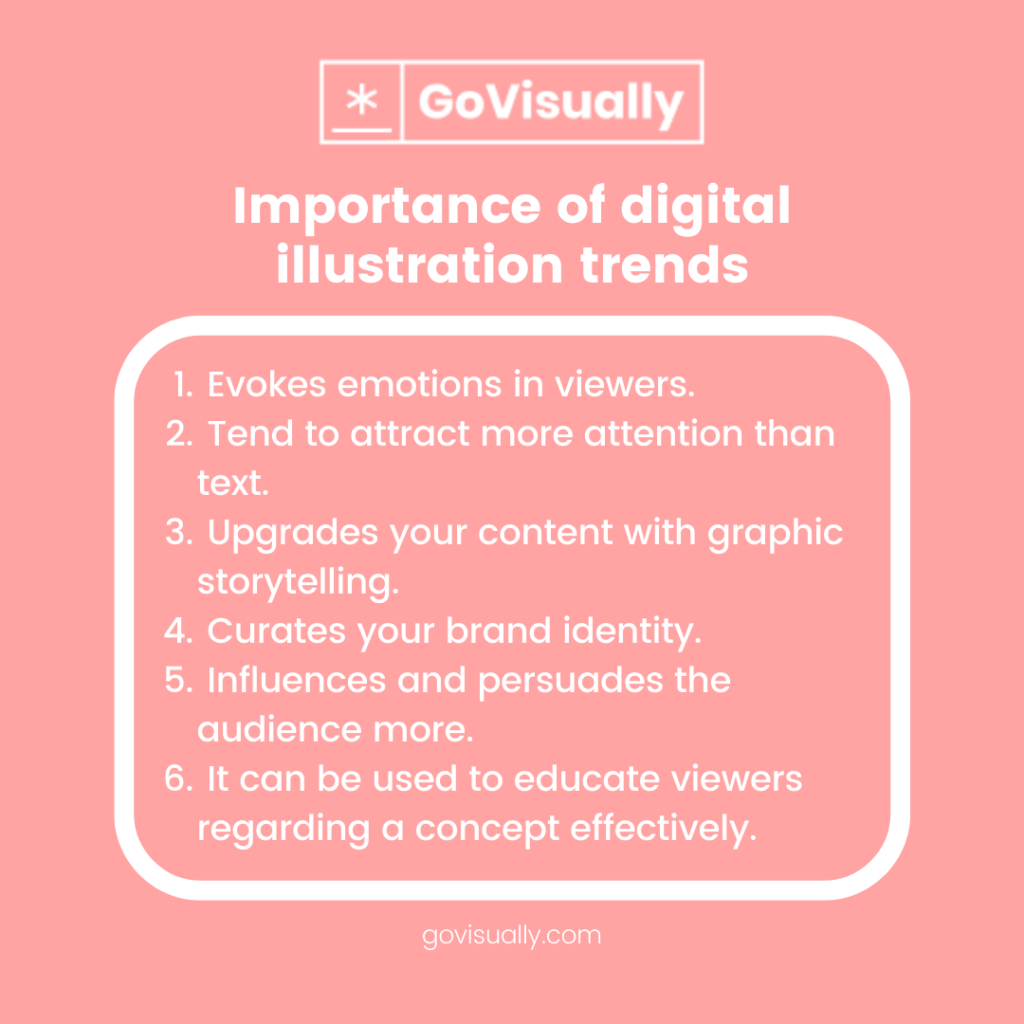 Illustrations provoke emotions in viewers by visualizing a story.

Illustrations tend to attract more attention than text. Let your illustration tell the story.

Creative illustrations can take your content to the next level by enriching the experience of the consumers. 

Illustrations are an excellent way to curate your brand identity and put across the message through the art of digital storytelling. 

Illustrations have the power to influence and persuade people more than textual statuses or videos. 

Since designs can simplify complicated ideas, they can be used to educate viewers regarding a concept effectively.
Review designs and illustrations with GoVisually 
As a graphic designer, it can be a nuance to constantly go back and forth to get the design approved by the client. Not only is it time-consuming, but there is also a chance of miscommunication.
Imagine if you could easily eliminate all these obstacles and get your design approved in real-time. Well, you can.
With GoVisually as your ultimate proofing buddy, you can!
Using GoVisually, you can connect with the team and client to get your digital design approved within a few seconds. The proofing software allows you to upload, annotate, and share projects with whomever you want. 
Moreover, Adobe Illustrator – one of the finest illustration tools – has a GoVisually plugin that allows you to seamlessly upload your projects on the software and connect the two to collaborate in real time. 
11 illustration trends to look out for (and include in your design work!)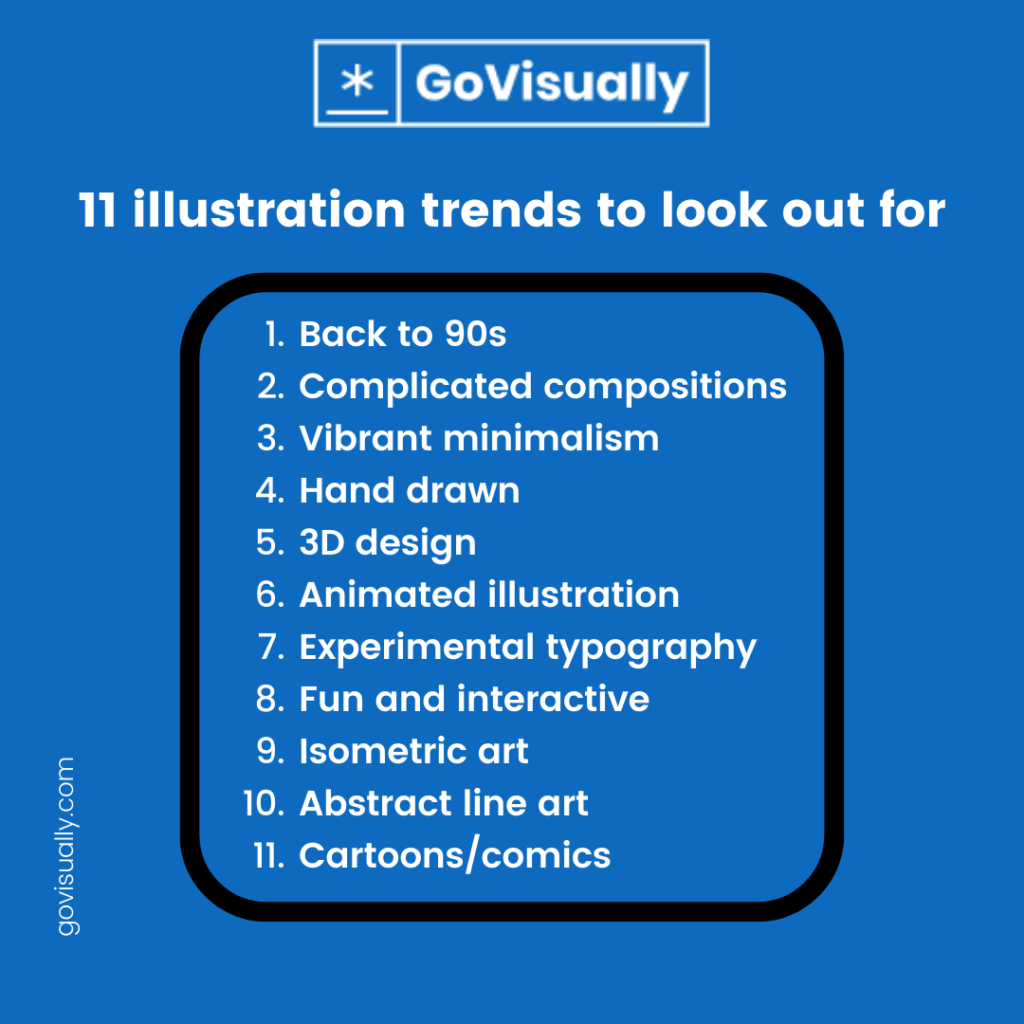 1. Back to 90s 
Cinema has brought back the 80s vibes with popular such as IT and But, now the retro trend has latched on to the 90s with popular adaptations such as Netflix's Fear Street.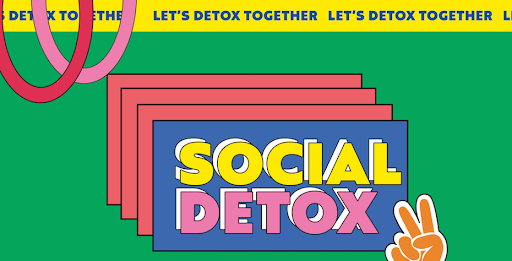 We can observe the comeback of the 90s in various illustration trends, design patterns, typography, old-fashioned emojis, and distinctive frames. Flames of nostalgia are ignited with the use of vibrant colors, grainy filters, and comforting design. The old-school graphic design and illustration are sure to induce a sort of familiarity and comfort in the viewers.
2. Complicated compositions
If you want to captivate the viewer's attention immediately, go for complicated composition. They might be a little more complex than your everyday graphics, but they are worth the effort. This is one of the illustration trends that might contain several shapes and objects overlapping over one another, combining several concepts and ideas to create a single photo. 
Therefore, you can hardly ever look away once you look at such an image. Your eyes would want to take in every detail, moving slowly from one object to another while silently appreciating the illustrator's creativity.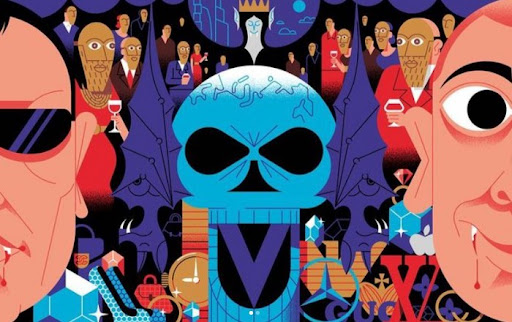 Complex compositions are perfect for creating book covers, websites, banners, and project concepts. However, this technique is a sort of hit-or-miss, entirely dependent on the graphic designer and his choice of color palette and design.  
3. Vibrant minimalism 
Minimalism is one of the illustration trends that has been around for a long time. But, it was mostly black and white. Vibrant and colorful minimalism is one of the illustration trends in 2022 that have replaced the old-fashioned black and white version.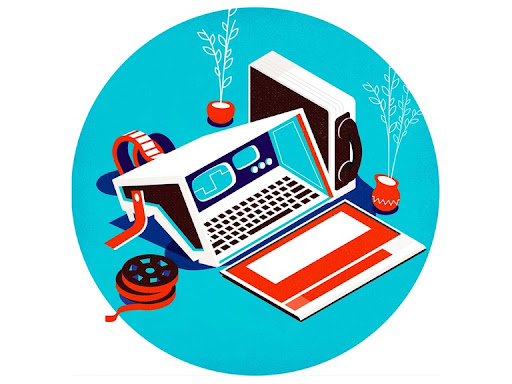 With a highly defined color palette, many popular brands, such as Apple, used the art of colorful minimalism to share their message with the audience. Combine bright colors with bold fonts and a minimalist layout to make the best of this technique. 
4. Hand drawn
AI-generated graphic designs have been very popular in the past few years. But, the lens has shifted to hand-drawn illustrations and designs.
It might seem like we are going backward, right?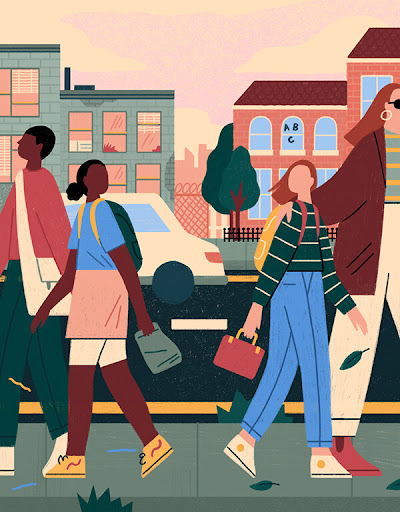 Originality, combined with creativity and a dash of intricate details, creates stunning visuals that are sure to add to brand value and create unique authenticity for your brand that is impossible to replicate. Another brand might be inspired by your design, but they can only go as far as to copy your color scheme. MailChimp is one of the best examples of brands that use hand-drawn illustrations to attract more customers. 
Whether you want to create a wedding invite, a brand logo, or an interactive email newsletter, hand-drawn illustrations are an excellent option. Plus, famous illustration artists in the market have made their name in the industry for their gorgeous illustrations. 
5. 3D design
Various trends come and go. But 3D design is one such trend that is sure to stay. 3D designs emerged in 2019 and exploded in the graphic design space in 2020. Even though it's been years, the spell of this illustrative design has not broken yet. 
Designers and illustrators delve into 3D design and illustrations to bring their projects to life and create content for websites, flyers, billboards, and so much more.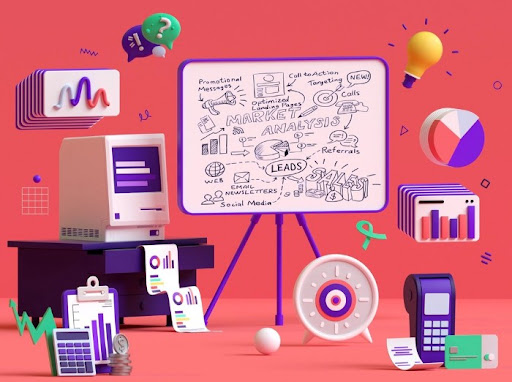 Why use flat to communicate your message when you can use a three-dimensional design instead?  
The 3D design allows graphic designers to bring their two-dimensional ideas to life and give the design a modern flare. 3D designs immerse viewers in the depth of designs, making it impossible for the viewers to look away from the still-life piece of art. 
6. Animated illustration
The algorithm of Instagram and other social media has shifted its focus to reels and short videos. Therefore, many pictures are now facing a decline in viewership and interaction. Consequently, several brands have opted for animated illustrations and designs to reach new audiences and increase their clients.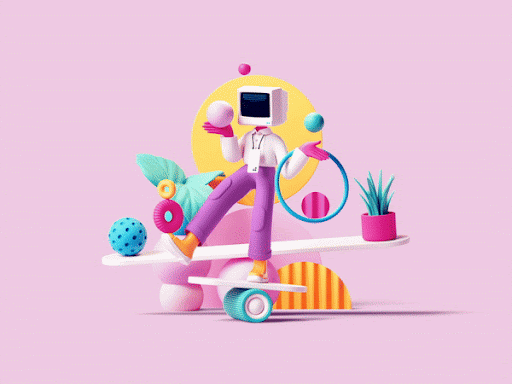 Video illustrations are an excellent way to add creativity to the designs. Plus, it's not even a hard task. Even a layperson with basic Canva knowledge can easily learn how to create animated illustrations. 
Moreover, the illustrations are limited to video and GIF forms. This can make your design stand out in the market. You can create animated logos, social media posts, and more. 
7. Experimental typography
For a long time, bold fonts and lettering have been consistent in graphic design. However, times are changing. It's not enough to have impactful words but to convey the message cleverly designedly. This is where artwork trends of experimental lettering and typography come in.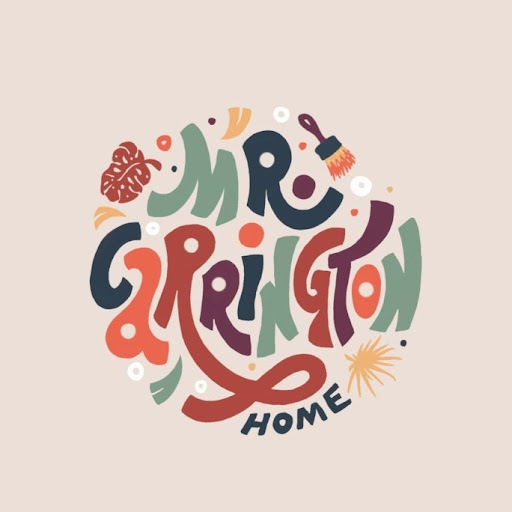 Now mismatched fonts, amorphous shapes, and challenging designs are techniques in illustration trends prevalent in social media illustrative posts, graphics, posters, and other designs. 
In many cases, designers only choose to create illustrations with immersive fonts while eliminating any side elements and supporting images. In such cases, the expressive lettering on a fresh and colorful background can pave the way for futuristic typography designs. 
8. Fun and interactive
If you want to create informative illustrations, the best way forward is to create one that is fun and engaging. 
Remember the period of the COVID pandemic? Artists were hired to create brilliant and engaging illustrations to inform and educate people regarding the virus. Unlike long paragraphs and speeches, these short – sometimes animated – visuals proved to be more efficient than boring, shabby ones. 
These illustrations infuse elements of the mascot to create interactive visuals that guide the viewers through their website or convey a message regarding a service or product. Interestingly, such illustrations are almost always used in public service messages because of their eye-catching nature.
9. Isometric art
Wondering what isometric art is? 
Isometric art is one of the popular artwork trends that allows designers and illustrators to creatively render their 3D designs on a 2D plane to create an illusion of realism for the viewers. This means that the illusion is free of a vanishing point and will appear the same size regardless of the viewpoint. 
Sounds like magic, right?
This illusion is achieved by using the technique of parallel projection to make the design look more extravagant.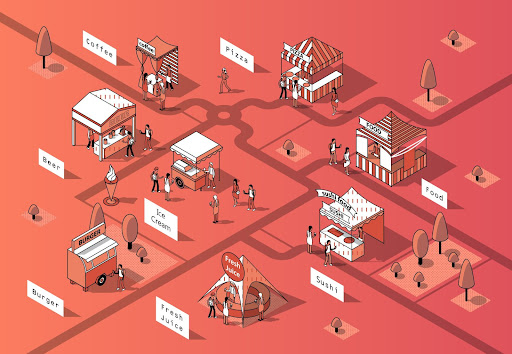 Chances are, you have probably already seen isometric art somewhere before but never had a word for it. Well, now you do. This form of art uses shapes and icons to create art. Its versatility can be observed in advertisements, video games, and infographics. 
10. Abstract line art
Like minimalistic art, line art has gained significant popularity in graphic design. Line art is one of the techniques in illustration trends that is simple, artistic, and elegant. With a few simple strokes, the outline of a human body or object is drawn on a neutral background to create a stunningly beautiful design. 
Some parts of the illustration might be colored as per the choice of the designer.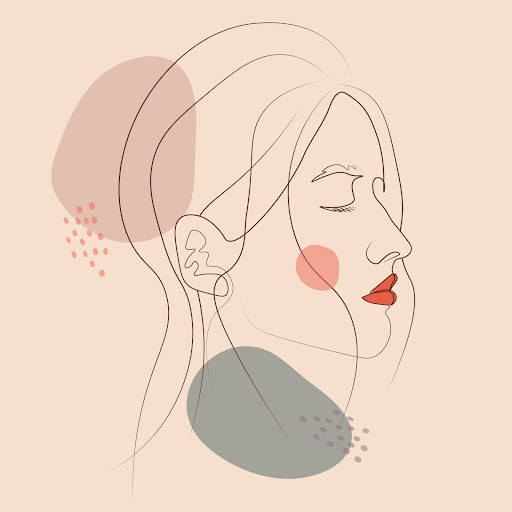 With a clean look and neat design, line art is popularly used by many small or mid-sized businesses across various niches. 
11. Cartoons/comics
There was a time when cartoons and comics were considered childish and only targeted the young audience. But, we all have a kid inside us who appreciates and admires cartoons and comics. Adding cartoons to your illustration trends allows you to break free from monotonous and dull designs and deeply dive into the world of adventure and creativity. Various famous illustration artists use this technique.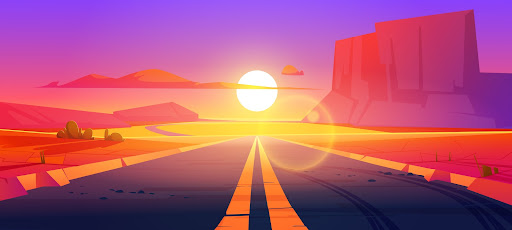 While adding cartoons is not the right option for every kind of illustration – e.g., business models – it can be used in various other projects such as blogs, websites, infographics, and e-learning courses to set a mood for the viewers. Plus, comics can be used to depict daily routines and strengthen a bond of relatability with the viewers. 
Key takeaway
Through the art of digital storytelling, a brand can educate, inform and entertain the audience. Moreover, illustrations have the power to influence and persuade the viewer to take action. 
However, the digital design world constantly evolves with various new techniques, trends, and designs. 
And remember, you can always subscribe to the #1 online proofing software, GoVisually to connect with your client and get your design approved in real-time.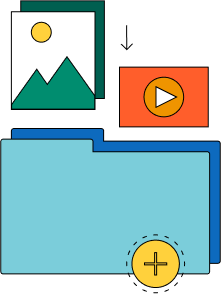 Need a quick way to share large files and creative assets?
With GoVisually Share, it's absolutely free! Try today.