As a creative designer, you're very likely to run out on creativity. Its because you have to come up with as many designs as one can think of to impress several people in a day. But such strenuous times and strict deadlines can be enemies to your creative abilities. So how can you overcome this? You might be surprised to know that the answer lies in creative Instagram Accounts.
Wondering how?
Well, sometimes all you need is an excellent inspiration to motivate you to work magic and create masterpieces.
So, if you're a creative person looking for some inspiration, you've come to the right place. We will list down the top 8 most amazing Instagram accounts to help you with your creative block. This list will add up and increase the dose of inspiration that you keep giving yourself.
Moreover, even if you are trying to find the right level of inspiration to spark that creativity inside of you, then begin by following some of the best creative accounts for some unique jaw-dropping content on Instagram.
Let's dig in!
1.
Lost in Time Designs
Owned by Dave Danzara, lost in time designs is an Instagram account full of creative designs covering different elements of life and design. According to Dave, you have to get lost to find where you belong. His designs seem to be the visual representation of his philosophy. 
He has also worked with other bands and created artworks for them about different genres. He is usually seen using a broad color palette to make sure that he can convey his idea.
The best part? All of his posts have a specific meaning to them, which can often be fun to decipher or debate with your friends.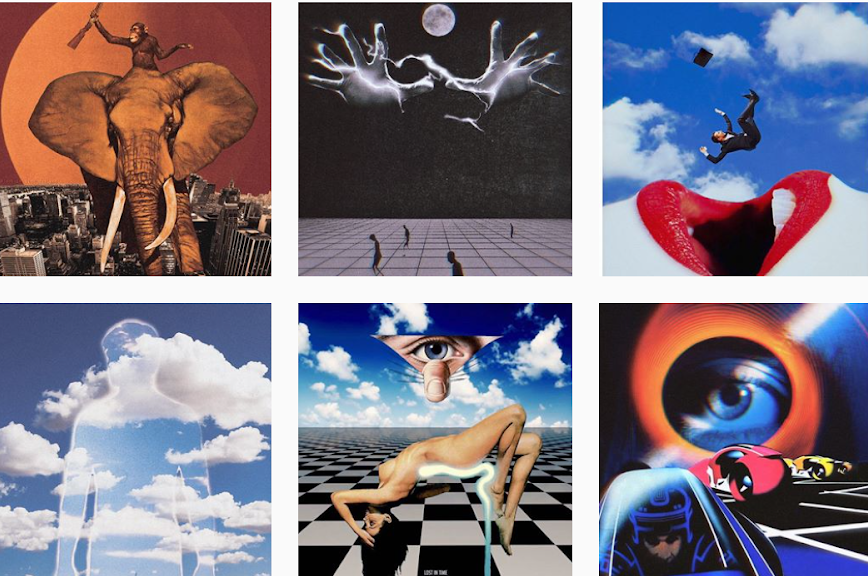 2.
Kristian Hay
Minimalism is what drives Kristian's work. He is currently the owner of wearezak, a brand design studio that showcases the best minimalistic designs that you will come across.
They are neat and likable by everyone. If you're looking to take minimalism at the core value of your work, then you should follow this account!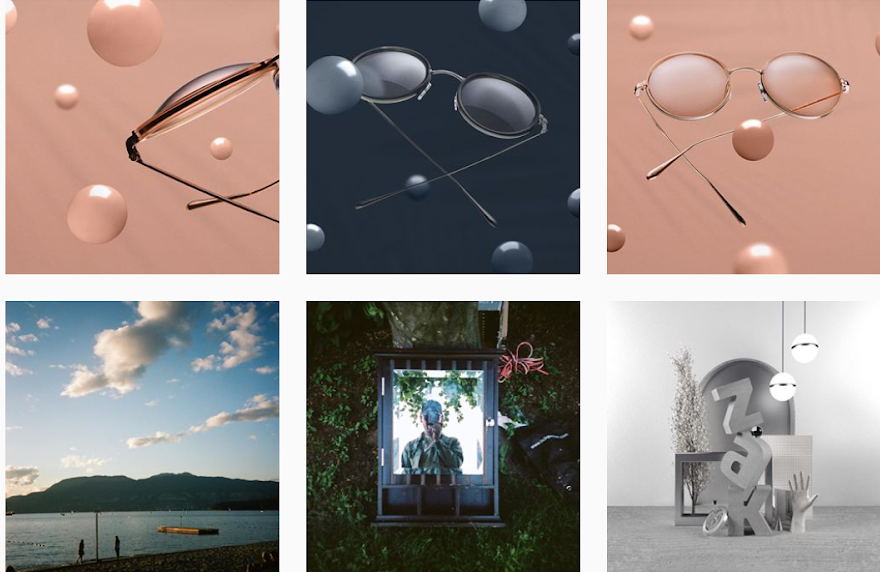 3.
Burnt Toast
One one of the most well-liked and well-appreciated designs in today's time includes weird, funny, and creative illustrations and animations. That is what you'd find in the Instagram account of Burnt Toast. We wouldn't be wrong in saying that it has to be the best in this particular field.
The feed seems to be creating magic from real-life situations and scenarios depicted through illustrations and cool animations. 
Moreover, the artist has used pastel colors, so when you look at the illustrations, they stay light on the eyes.
If you're someone looking for ideas on being creative with everyday life incidents, you should follow this account.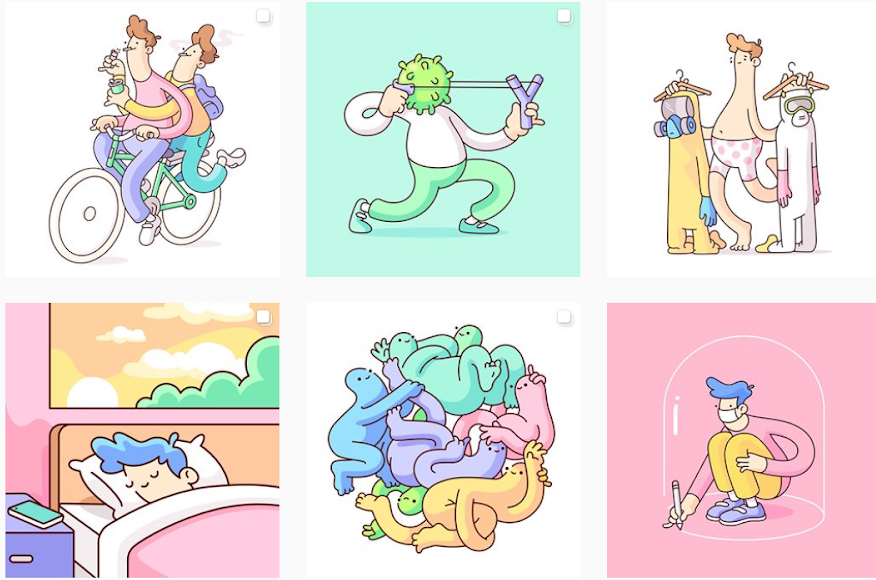 4.
Tanaka Tatsuya
This one in the line quickly establishes the claim that there is nothing that can stop you from being creative but only yourself. 
Tanaka Tatsuya creates miniature masterpieces and that too every day. The designs are simple, yet show how creativity should be and can be used effectively. These are the kinds of accounts that provide you with the best inspiration from everyday objects. 
The best part is that it might change your perspective on seeing things too. Once you observe the designs keenly, you'd start seeing the things around you wit the same, creative eye.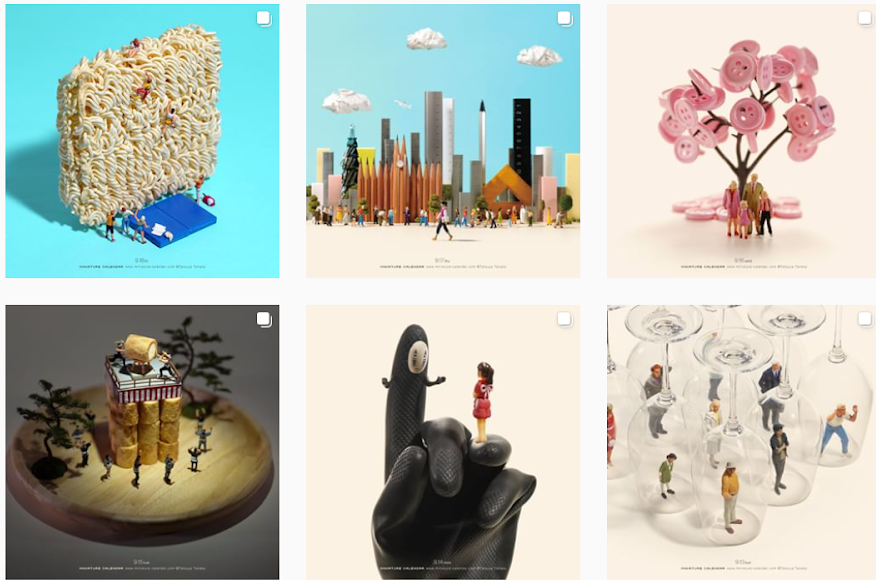 5.
Christoph Niemann
Being a storyteller can often be a daunting task. This is especially true for those who have to work in the corporate sector while enhancing their creative storytelling skills.
But there are many among us who accept this challenge and take it to the next level using their creative eye. And Christoph Niemann is one of those creative beings who seems to be doing great with it.
He has one of the best Instagram accounts for visual inspiration.
Besides having a feed that talks to you, his work has been featured on Time Magazine. The best part? All of his posts are inspired by everyday life objects and have meaning.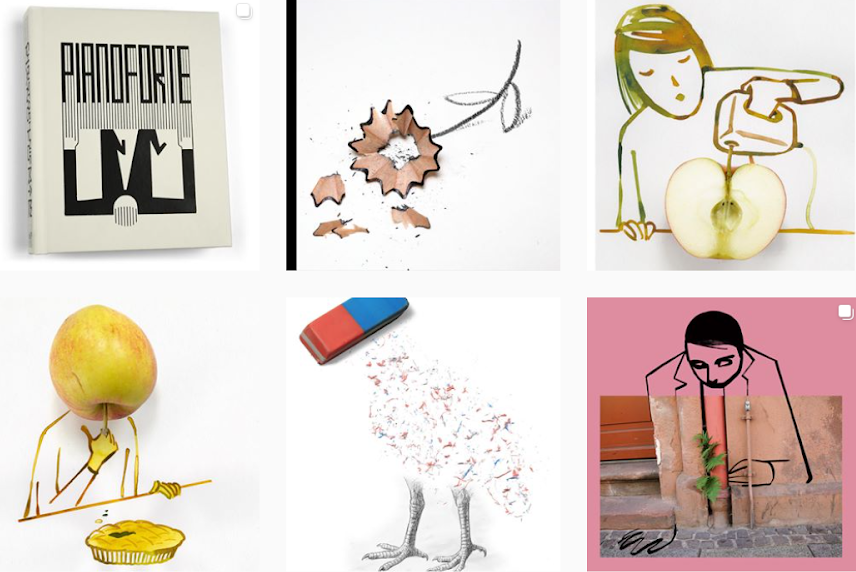 6.
Jessica Walsh
Are you working with brands daily? Are you responsible for making sure that it's done most creatively and differently? If the answer is yes, then Jessica's account should be your instant Instagram feed to go-to for inspiration.
She is the owner of "andwalsh," a branding and advertising company, but that hasn't stopped her from being creative in her design sense. Her experiences have only enhanced her work quality, and that would motivate you to do your best as well.
The picture below shows six different posts that contain combinations of different colors and other concepts, yet none of them looks odd to the eye. The concept idea is different from the next one giving a fresh and lively vibe. And that is what makes her account stand out among the rest.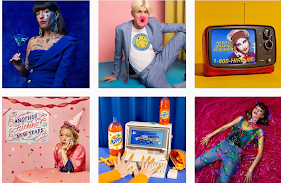 7.
Bucanadesign
Miguel Bucana is an illustrator and a graphic designer, but his work is beyond amazing. The illustrations that he makes seem very much real, like a picture taken of the individual. 
He draws people with either fun or straightforward backgrounds. He even likes to play around and give a different look to his illustrations, which doesn't look bad. On the contrary, they look fantastic. 
If you are learning illustrations, then this one should be set as a goal of perfection to touch.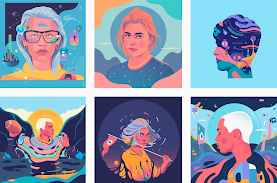 8.
Ronald Ong
Saying that this digital artist is just different would be an understatement. He creates stories from his digital art that makes you think hard about the world that we're living in. His posts are not just meaningful but revolutionary in this regard. Suffice to say that Ronald's Instagram feed is just marvelous. 
Dark toned pictures and a new story in every shot makes you wonder of all the ideas in your head that you could probably utilize.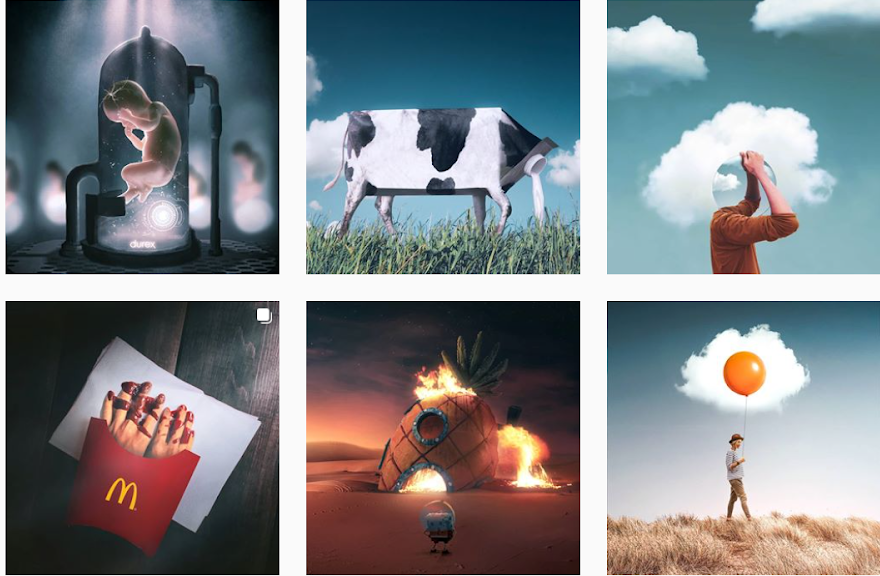 Keep Getting Inspired!
The list has Instagram accounts listed that play with everything; color, style, creativity, and all of them blend in so well, making everything look awe-inspiring and mesmerizing.
So have a complete look at all these accounts, and thoroughly enjoy the visual beauty that it offers to get jaw-dropping inspiration, so you're able to create your very own masterpieces.