If you're a manager in charge of a professional team or own a company with employees who work under you, knowing something about knowledge management will be an advantage. 
Teams often lack knowledge management to collaborate, let alone creatively, and this lackluster can become a trigger that can collapse your strategic goals. 
Teams with proper knowledge management skills can uplift their morale, efforts, creativity, motivation, concentration, and everything they need to achieve a similar objective collectively. 
However, if you are concerned about your team's knowledge management, you are on the right page. In this article, we will share a guideline regarding knowledge management so that you can imply it to your team successfully. 
So, let's begin!
What is knowledge management?
Knowledge management is an organization or team's ability and skills to follow a similar objective collectively. Knowledge management helps teams think out of the box to suggest strategies for achieving their target.
It is a systematic tool that allows you to collaborate with your clients. Moreover, the system includes storing, processing, initiating, implying, organizing, and planning ideas and strategies.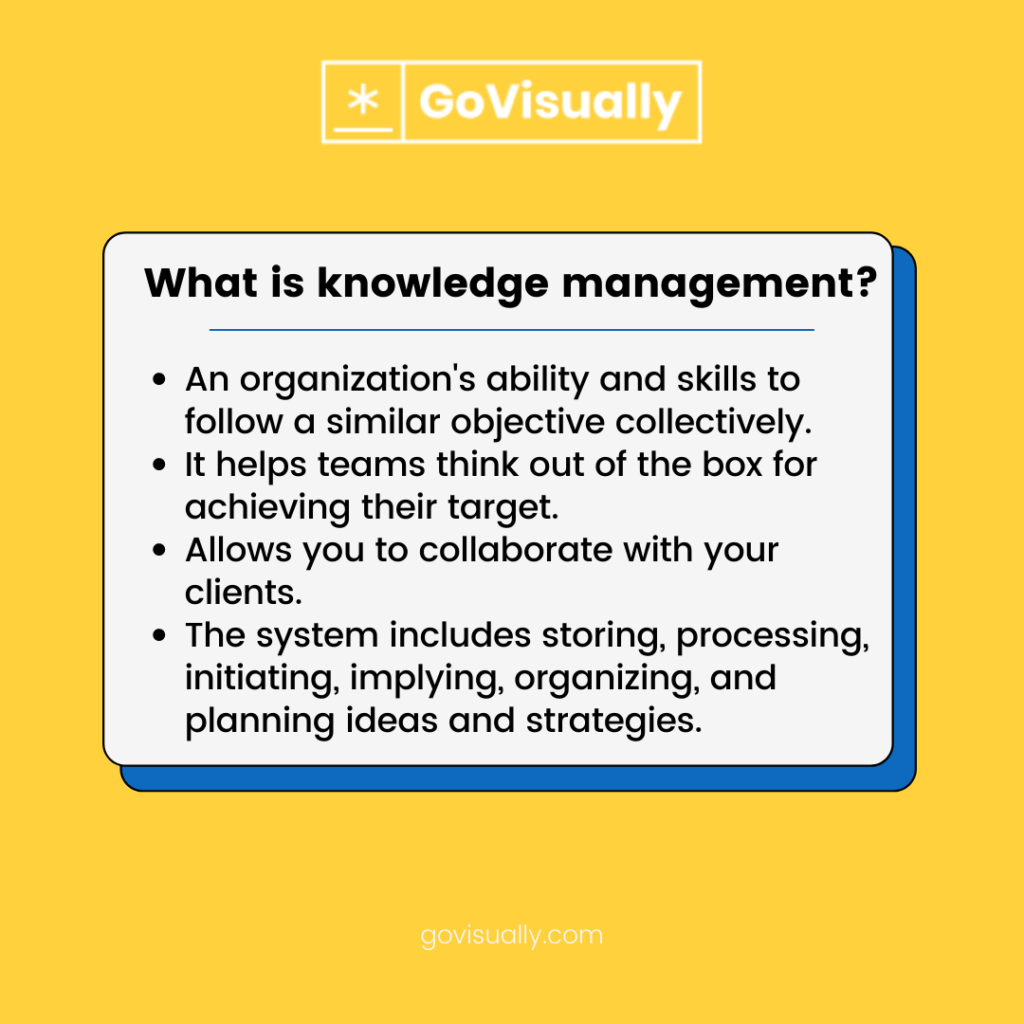 Essentially, knowledge management takes full advantage of all the various types of knowledge and experience employees to have within an organization. 
It's all about defining, structuring, and sharing all the expertise in the worker's pool. And not just among the employees at the lower levels of management but across the organization. 
The main aim of knowledge management practices is to facilitate the connection between employees looking for information and those who have it. To carry this out efficiently, any company needs to place practical knowledge management strategies to spread relevant information accordingly. 
A solid knowledge management system usually puts a cycle in place that creates, shares and audits knowledge to enhance efficiency and get the most out of an organization's strong points and expertise. 
3 types of knowledge
You can't manage what you don't know.
So, if you're planning on implementing a knowledge management system within your company, you should know the different types that you'll be organizing and dealing with.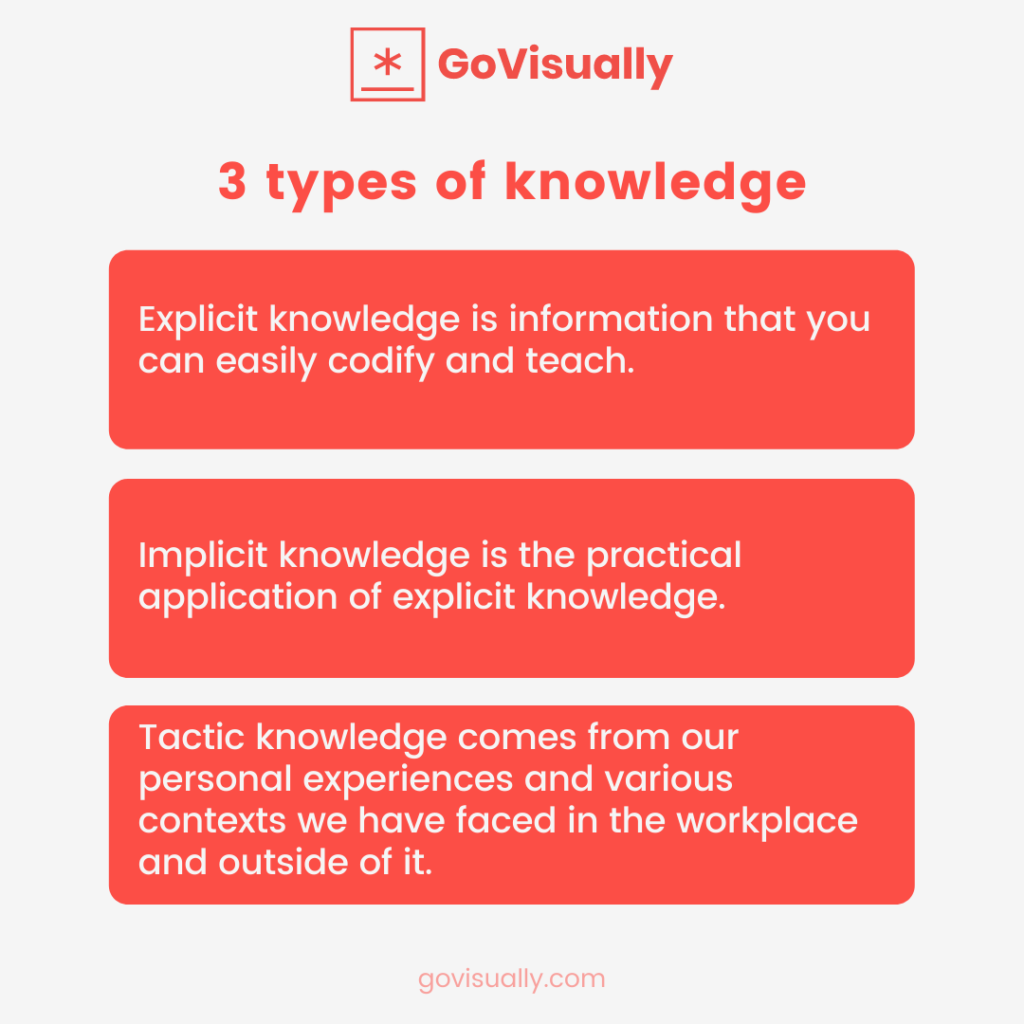 1. Explicit knowledge 
Explicit knowledge is information that you can easily codify and teach. 
It is the most basic form of knowledge and can be easily passed along from one person to another. Being as basic as it also makes it easily accessible and understandable to most people working within the organization. 
All your company data sheets, white papers, research reports, and any other information that can be stored easily count as explicit knowledge; it can be recorded and communicated easily. 
2. Implicit knowledge
Implicit knowledge directly connects to explicit knowledge; the latter is based on the former's implementation. In other words, implicit knowledge is the practical application of explicit knowledge. 
For example, imagine a situation at work where one team member asks another employee how to perform a particular task. This will lead to a conversation highlighting all the various options that can be used to complete said task and its outcomes. 
Here, the team member's implicit knowledge is being used to educate the other employee who needs help. At the same time, relevant practices and skills (both examples of implicit knowledge) are being transferred from one person to another.
3. Tactic knowledge
Unlike the other two forms, tactic knowledge comes from our personal experiences and various contexts we have faced in the workplace and outside of it. This type of information is very difficult to write down and present in a tangible form. It's like a 'either you have it or don't.' 
For example, if you try to replicate a star chef's recipe on the internet, the result wouldn't be the same even if you copy everything to a T. The years of experience the chef has accumulated is not something you can give to another through writing or a tutorial. 
And that every experience is their tactic knowledge. 
In a professional setting, every employee will have some tactic knowledge that's unique to them. It will come out through applying implicit knowledge specific to their job. 
Knowledge management system
There's a method to every madness, and implementing a good knowledge management system requires the same. Various strategies and processes must be incorporated if you want to see results at the end of the road. 
You have to dig out the existing knowledge already at your disposal, waiting right under your nose as a business. The next step is to spread this treasure chest of information across your employees in every department to add value to company operations on a large scale. 
How to boost collaborative creativity with knowledge management?
Whether working remotely or in a physical environment, any team can face a drastic shift with the collaboration because the hustle becomes individual to get the most validation. However, when it comes to creative teams especially designing, this attitude can clash when serving your clients. For instance, a client needs some assistance, and all team members attend to the client offer different suggestions. As a result, your team will fall apart and eventually lose the client. 
So, to eliminate this disorganization, professional teams get aid from knowledge management tools. These tools help the teams be united and follow the same path assigned. Knowledge management helps such creative teams be conditioned to be collaborative to reach their objective collectively. 
By doing this, your team members will not need to be confused regarding what to answer or suggest to the existing and potential clients; every team member will be aware of what to do. To be more precise, knowledge management technology wipes out rookie mistakes. Once you get the hang of your responsibilities, you will go parallel with your team members. 
And gauge all the aspects of using the knowledge management system to assist your customers and offer more to boost business growth.
5 steps of creating a knowledge management process
Let's check out the steps you have to take to create a knowledge management process that encourages creative collaboration in the best way.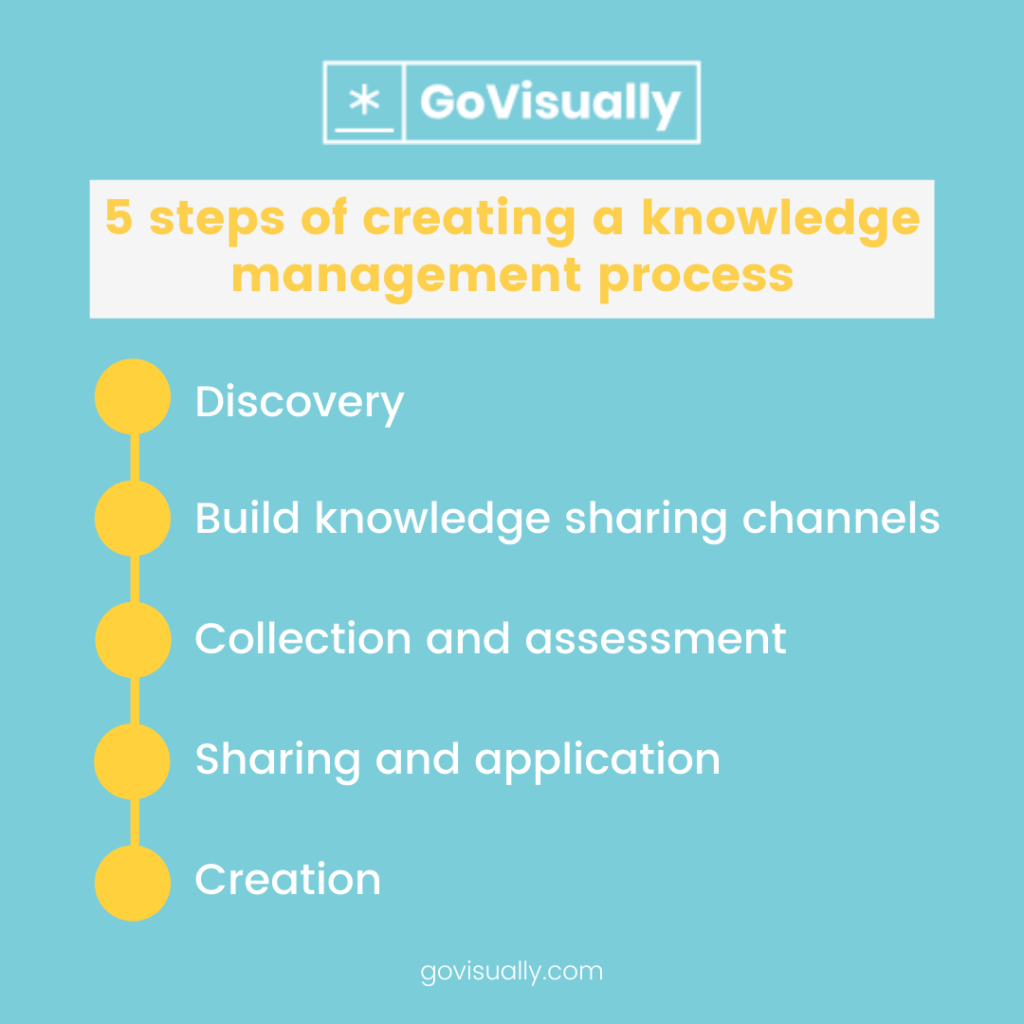 1. Discovery
New information and knowledge can come up from anywhere and everywhere. Whether it's already existing data and records or education and skillsets unique to employees, there's so much they're waiting to be discovered. 
And to uncover it all, an organization needs to identify all the available sources of knowledge. A smart move would be to prioritize information that can be easily lost or cannot be given a tangible form. 
2. Build knowledge sharing channels
To kickstart the discovery process, it's necessary to understand where and how knowledge flows around the organization and through which channels. 
Everyone prefers a different method of sharing information, and it is safe to assume each department within a company has its preferred method. While some may opt for presentations or in-person meetings, others would rather put everything in an email or document.
You have to provide your teams with access to various channels to share information in a manner that suits their workflow and something that they are comfortable with. 
Not everybody likes to hop on a phone call or go to meetings every time a minor problem can be solved through an email. 
And to ensure that effective communication and knowledge exchange is happening, communication channels have to be good enough for both parties involved. But the problem is, too many channels overlapping over one another can also become a hindrance. 
A better way of going about it would be to make sure every department uses one main channel of communication – a centralized workspace that can be built through tools for knowledge management such as software like GoVisually. 
Platforms such as GoVisually have all the necessary knowledge management tools. This, in turn, makes creative collaboration on projects much easier. 
3. Collection and assessment 
During this stage, incorrect resources mustn't be collected, and all are relevant materials of some value to the company. This data will be the foundation upon which future knowledge management processes will be built. 
You will have to audit existing staff expertise, documentation, and external knowledge sources as a business. It would help if you also gave employees across departments and teams the necessary knowledge management tools, such as automated surveys, document scanning, and metadata. 
When it's time for assessment, you'll have to partake in the deep analysis of the knowledge gathered thus far. You must organize the data in an accessible, up-to-date, and easy search whenever needed. 
4. Sharing and application
For the sharing process, what you need is good leadership. There has to be an atmosphere within the company where team members actively participate in the creative collaboration process and encourage teaching and learning from each other. 
You will be able to see the effects of staff members putting the newly acquired expertise to use once they start incorporating what they've learned into their workflows. 
Employees will be able to improve their productivity, accuracy, be more adept during decision-making, and let their innovative ideas flow more freely. 
5. Creation
So what's the result you want to see at the last stage of knowledge management. Simple, what you want is the creation of more knowledge. 
Don't consider this whole cycle a one-time process. Knowledge management is something continual that will keep going on and on, and it is only over time that you will see your company's performance is maximized. 
The best outcome will involve your teams and departments to get to a point where they won't have to actively think about how, when, or why they should be working together. Instead, they will get to it as an instinct. 
And this level of creative collaboration will only be possible once the correct knowledge has been embedded into the teams' creative process. 
Top 8 knowledge management tools
Knowledgement management tools are highly useful and trusted by multiple organizations and teams. In this case, you can find any of the following knowledge management tools that fit you the best. 
Govisually is an online proofing tool, but you can also use it as a knowledge management tool. Using GoVisually as a knowledge management system for your team can help you to collaborate effectively. On top of that, multiple features and advanced options to share, retrieve and organize knowledge can help you plan your ideas creatively.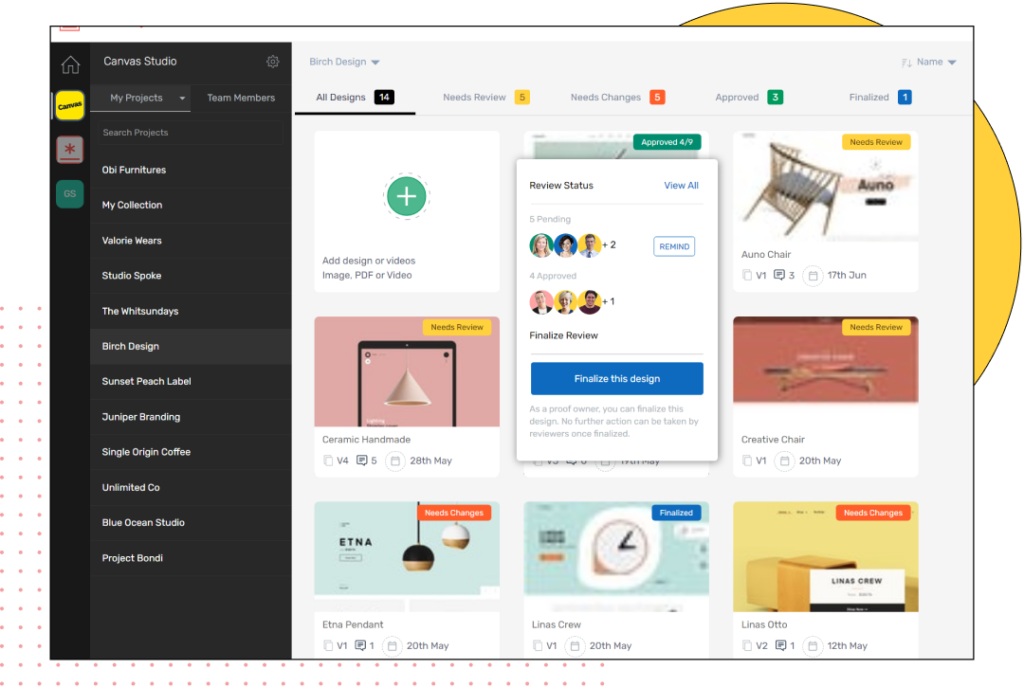 Features:
Upload multiple types of files.

Unlimited sharing option.

Organize and gather your revisions in one place. 

Collect client feedback

Share, track and review files.
Price: Solo pricing package costs $20 per month, and a team of five can avail of it for $50 per month. 
Another effective knowledge management tool is Document360. This tool helps you gather and share information with your team members, but it also has features that can publish your documentation to collaborate with your clients.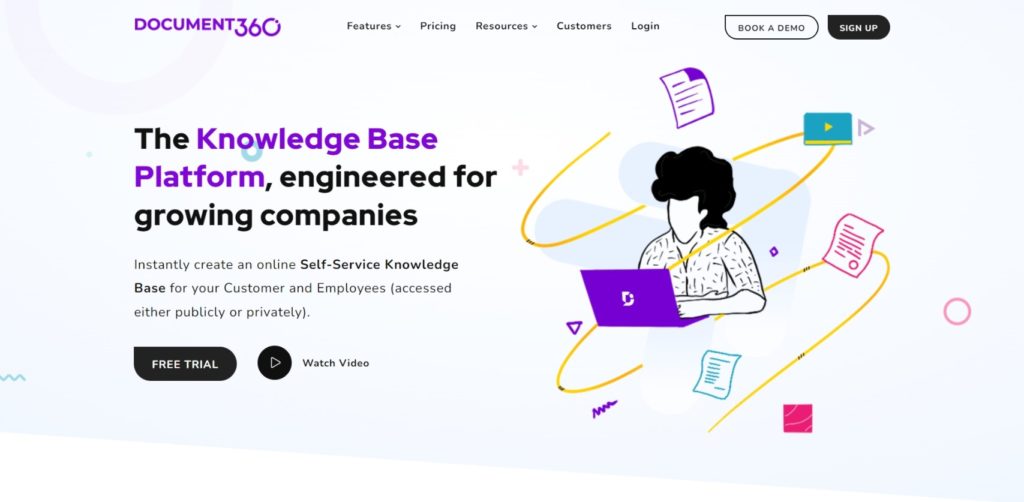 Document360 is an incredible tool that helps you to connect with your clients. This tool lets you receive updates on the client's needs with the dashboard feature. Clients can share what they expect more from your team, and then you can put together creative strategies to fulfill their expectations. 
Features:
Create and organize several knowledge bases in one platform. 

Dashboards with built-in reporting and analysis system.

Integrated with third-party applications.
Price: Standard pricing starts from $59.
Tettra is a slack-integrated knowledge management tool that helps to eliminate disorganized information that occurs with more team members added to the platform.
It stores the overall essential information regarding your organization's operations. Which in turn ensures real-time effectiveness and efficiency in the process.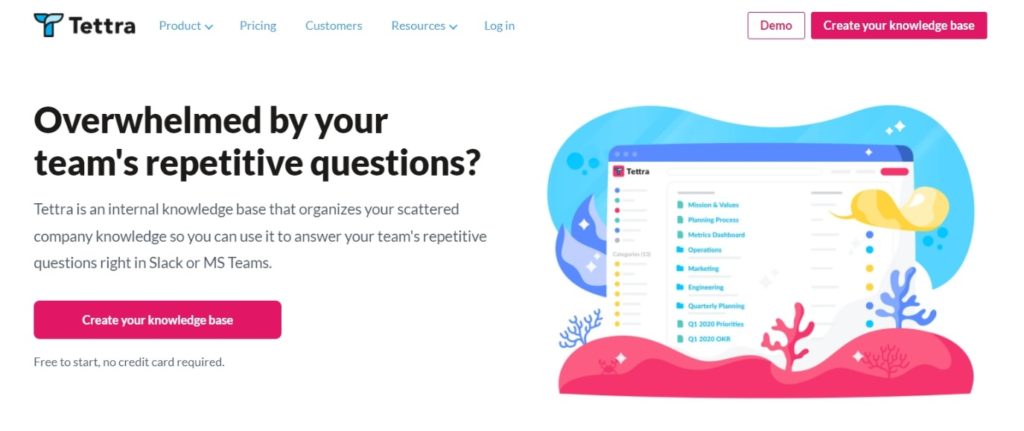 Features: 
It helps you to pin the trending content to share as a priority. 

Allows others to comment, share or react to your content. 

Enables team members to edit and share feedback on existing files.
Price: A free plan is also available in Tettra. However, the package starts at $50 per month to avail of improved features. 
ProProfs is more than just a knowledge management tool; the software was initially developed as a quiz-taking platform for students who could earn online certification. And soon after its creation, it evolved to be the most trusted knowledge management tool by several prestigious organizations like Harvard, Dell, Sony, Yale, and Cisco.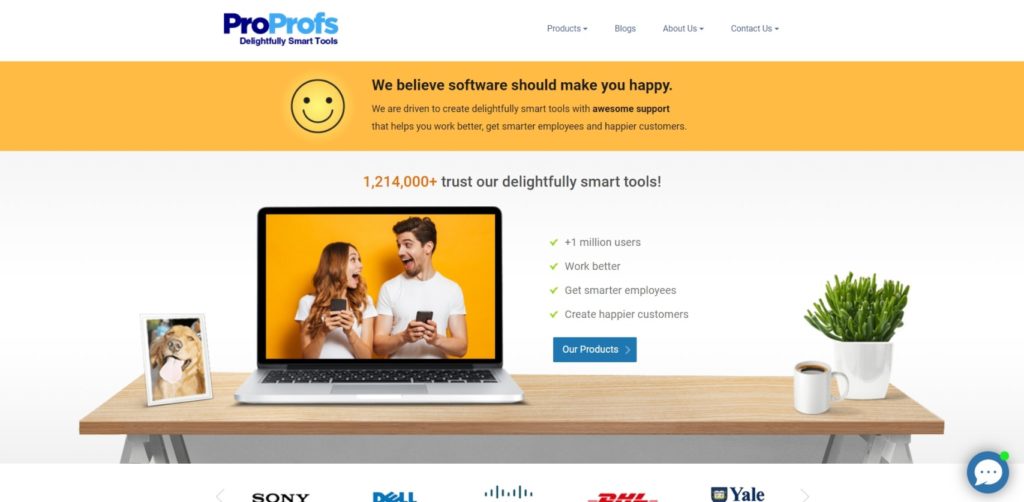 With this reputation, ProProfs continues to support teams and organizations to retrieve and share the knowledge in real-time with the clients, team members, and employees. 
Features:
Automated screen adjustment feature.

Designs FAQ.

Allows controlled access to all the knowledge bases. 
Price: Although the free plan is available, it only allows limited access—the initial starts at $9 per month. 
Zendesk is an exceptional tool that endorses knowledge management and other features like content management, self-help customer service, and AI bots to answer customer queries. It provides a content management service by structuring the information and managing it with the help of your database. And it also offers self-help customer service to all organizations regardless of their sizes.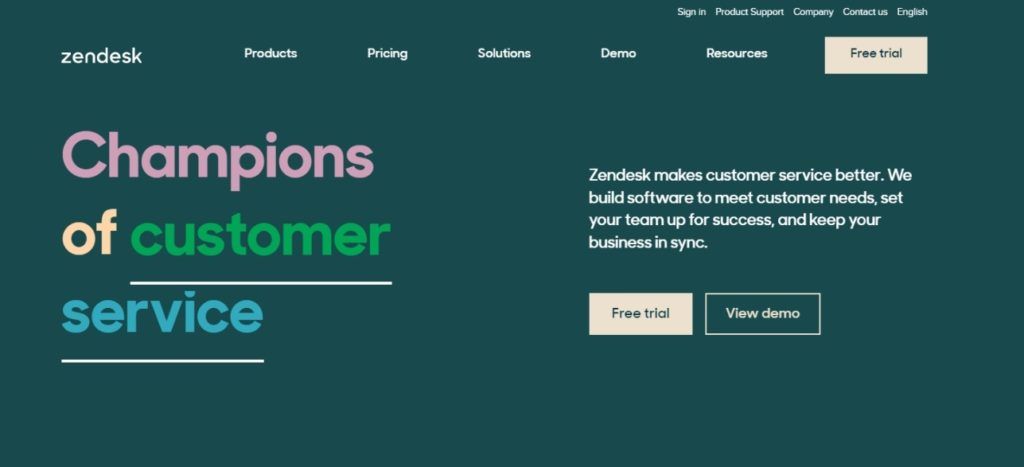 On top of that, the AI-powered bot helps teams be more effective and efficient by cutting down the workload since the bot can answer general queries with the help of fed content. 
Features:
It's a cross-platform tool.

Handy to use.

Precise with knowledge bases. 
Price: The package starts at $89 per month. 
HelpJuice is one more addition to the useful knowledge management tools for boosting creativity. The difference with this knowledge management tool is that it lets you be as creative as possible.
It enables you to customize every knowledge base with features that you prefer.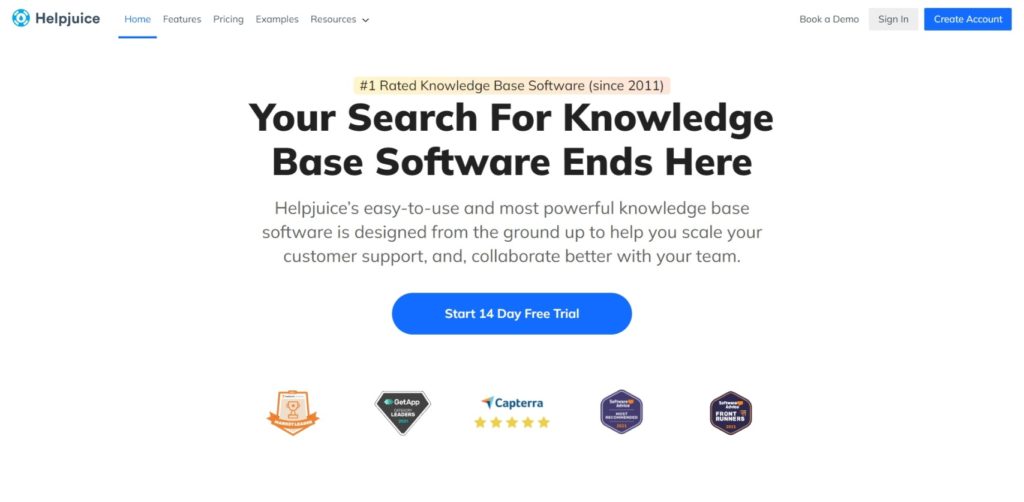 Moreover, HelpJuice allows you to redeem your mistake by letting you record every version so that you can check the previous versions to redo or revise them accordingly.
Also, HelpJuice can help you track the performance of every team member. 
Feature: 
Manage and track activities on the database. 

Easy customization of knowledge bases with personalized features.

Enables customers or visitors to check and rate the questions. 
Price: the pricing plan starts at $55 per month. 
Guru is a knowledge management tool with a cloud storage facility for users. It's self-upgrades its features by monitoring the usage and workflow. The device also includes AI metadata that helps team members provide accurate real-time customer service information.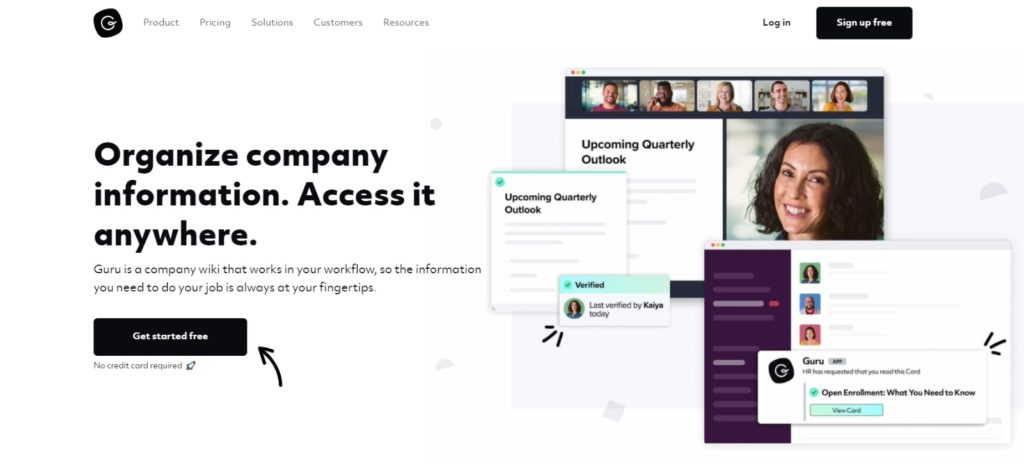 If you stick to this tool for managing your database and knowledge, the device will upgrade its performance and functionality. Moreover, cloud-based technology can help you store, organize and manage the data as you prefer. 
Feature: 
It's a web-based application that you can use as an extension on your browser. 

All-in-one knowledge management tool. 

It allows you to look up and share information effectively with your customers. 
Price: The software pricing package starts at $380 per month. 
Confluence is one of the remarkable knowledge management tools suitable for all kinds of organizations and teams. The tool helps groups to interact within the organizations and collaborate through it.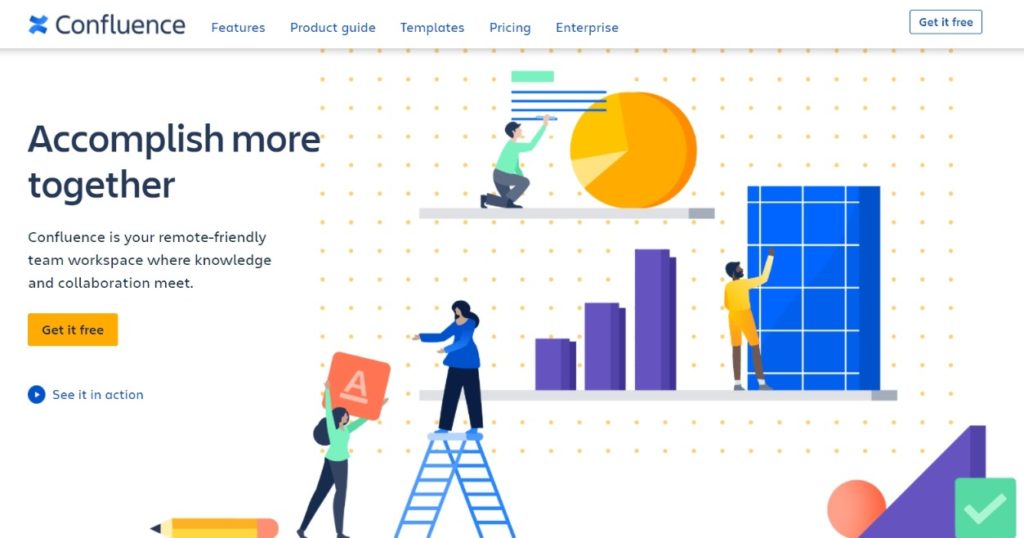 Confluence is an ideal tool to keep up with the creativity and collaboration of teams since it allows them to plan, share and manage ideas all on one platform.
As Confluence is another endorsement buy Atlassian after HipChat and Jira, it will work more effectively for you if you have had hands-on experience with any of those tools before. 
Feature:
Convert versions automatically. 

Enables you to share feedback. 

Search and find necessary information from the structured hierarchical database. 
Price: The pricing package of Confluence starts at $10 per month. 
Wrapping up
Knowledge management is a great way to squeeze as much value out of all the existing knowledge within a business and its internal communities. It leads to teams using the best tools, practices and allowing their work to become more collaborative and cohesive. 
The knowledge management system is so crucial that it has given birth to many knowledge management jobs, such as knowledge management specialists, managers, and officers. And it might just be worthwhile to look into how you can acquire such expertise for your business.
Using a knowledge management system is a smart and professional way to keep everything organized and your team members on one path. So, to eliminate this pitfall, leverage a suitable knowledge management tool to be on track.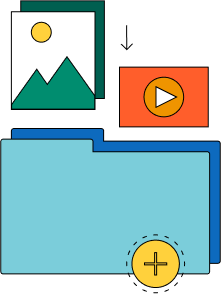 Need a quick way to share large files and creative assets?
With GoVisually Share, it's absolutely free! Try today.