People tend to think of IT, architecture, or construction: anything but something from the creative domain when you say project management.
But the truth is, creative project management is most definitely a thing, and it is not as straightforward as projects in other industries either. If you're looking to manage creative projects, you'll need to understand the classic project management triangle; scope, schedule, and cost.
Before getting into specifics, what is creative project management, and how should you go about it? There are numerous project management tools and tricks you can use to help your teams streamline their processes.
There's no one way to manage projects successfully, but by applying different project management methodologies, you can take on challenges that interfere with your project head-on. Lack of resources and unrealistic deadlines are just one part of the problems you'll have to face.
Managing creative projects effectively is just as exciting as it is challenging. However, there is much to learn when working alongside other creative professionals to achieve a collective goal.
Cut design & video review time in half
GoVisually is the #1 online proofing software to get visual feedback on Designs, PDFs & Video content.
Try GoVisually free today!
What is creative project management?
The easiest way to understand creative project management understands that it is project management, but in the creative industry. Teams use a process to organize and manage their creative ideas and translate them into practical projects.
And as much of a bother it sounds to follow a streamlined process, it is a fact that it helps keep your workflow smooth and gives ample space for creativity. Compared to the rigid tactics that traditional project managements employ, it is no wonder that creative projects work better with a different approach. 
How is managing creative projects different from traditional project management?
So why is traditional project management the way it is? The main reason for its rigid style is that it follows a sequential timeline that includes the project's planning, execution, and finalization.
The problem is that such a sequence doesn't work well with creative people who work on the design and related marketing or advertising projects. The way creativity works are fluid in itself, and caging its flow with a set beginning to end setup isn't feasible.
The way success is measured also wildly different in creative project management. Traditionally, success is seen through progress, goals, and outcomes. Creative projects, on the other hand, depend on inspiration when it comes to coming up with good designs and concepts, which takes more time. 
How to plan a creative project?
Before planning a creative project, it's essential to know how the goals differ from traditional ones compared to how creatives usually work. A typical project manager will seek to quantify things while creatives will qualify. 
Moreover, while the former will aim to break down complex activities into smaller tasks to monitor, the latter will be looking for creative and out-of-the-box ideas and solutions, making the overall expectations entirely different. 
With all this in mind, it's easy to understand why managing deadlines and having a streamlined workflow with a creative team can come with numerous challenges and bumps in the road. So here's how you can plan a creative project effectively and successfully.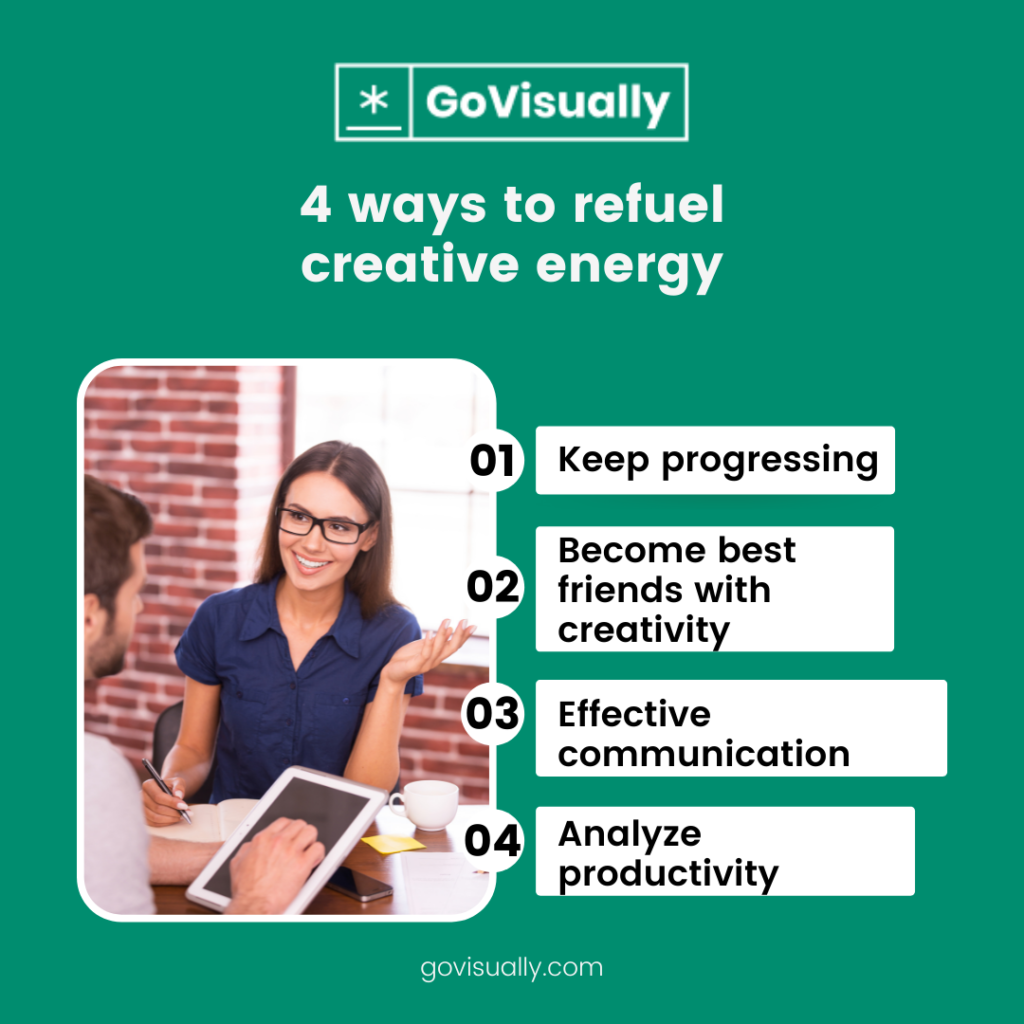 1. Keep moving forward
Deadlines have to be met; that is the end goal for any project. And for that to happen, your project has to keep moving forward without too many standstills and delays. Creative projects will require a bit harder hand and extra discipline because losing track of time when working artistically is common.
Another issue that can occur is your team may get carried away and end up driving the creative process onto the wrong road, which will cause many work revisions to be made and a whole lot of extra time until it can be redone. 
2. Become best friends with your creativity
Despite how crucial deadlines can be, that doesn't mean you have to go and interfere with your team's creative flow and sacrifice the quality of the end-product because of it. 
Since the base of the project is that very creativity itself, there is no way it can be successful if that happens, and you'll end up in a loss with wasted resources if it does. 
As the creative project manager in charge, you should know the importance of developing original content to hold its own in the competitive market of the commercial art field. This is why as the manager, you need to have a creative hand of your own as well; it will do wonders with guiding the team to the right lane and brainstorming alongside them.
It will also be a great way of gaining the trust of your team because they will be able to tell that you are providing them with enough space for creative freedom and giving them input that can help them grow as artists in the long run. 
All in all, a team on a creative high will breed innovation and shape your project to be a banger with the clients, which will ultimately bring hoards of positive attention to your business.
3. Effective communication is key
Besides having good relations and channels of communication with your direct team members, you also have to think about how you will be the main point of contact as a creative project manager between your team, clients, and the upper management. 
This will require you to have top-tier communication and speaking skills, but more than that, you also need to have the tact to know when to ask the right questions, what kind of information to share and when to share it, and how to gather relevant feedback. 
One way of doing this is to speak positively with all parties involved and make sure the work's exchange is productive. 
This will come in handy when you are going around asking for revisions or looking to reconsider your team member's work. Criticizing a creative professional has to be done more softly since a lot of the time, their work has personal sentiments attached to it. 
Whoever you speak to in a professional setting should therefore be able to feel that you respect and value their work and presence. So whatever you offer them has to be useful, constructive and to the point, so there's no room for misunderstandings. 
4. Analyze productivity (realistically!)
You will have to monitor and keep track of how productive your team is being if you want the cycle of the work process to be steady enough for your projects to be completed on time. 
Time tracking may become useful here because you'll be able to tell which stage of the process is eating up too much time and which stages need more attention. It's easy to get carried away when you're in the middle of a creative process, more so when you get stuck and need assistance. 
Wrapping up
What do you think is a creative project manager's best friend?
It's an effective online proofing software that makes their life much more manageable with how it streamlines the workflow process and keeps everything organized in one place. Especially for marketing and creative agencies that rely on constant feedback and revisions from their clients, stakeholders and upper management, it can be one hell of a time to keep track of everything when it's scattered through different channels. 
And this is where GoVisually can help manage creative projects with greater ease! It allows you to collaborate love feedback internally and externally.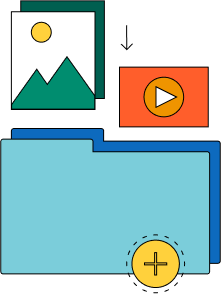 Need a quick way to share large files and creative assets?
With GoVisually Share, it's absolutely free! Try today.