It's 2020, and things have drastically changed since only a few years ago. And unless you're aware of that, you may find it hard to keep up with the right use of marketing collateral.
However, browse through the digital world for some information on the best types of marketing collateral for marketers, and you'll come across pages with outdated priorities. These conventional and traditional ideals of what marketing collateral should look like are setting you up for failure. And you don't want that, do you?
So to set things in motion, you need to know and use the right marketing collateral. But before that, let's make sure we're on the same page. 
What (Even) is Marketing Collateral?
According to HubSpot, a highly trustworthy source on all things marketing:
"Marketing collateral is media or marketing materials that are typically more informative than conventional advertisements. The medium is generally designed to project authority, establish legitimacy, and build trust with prospects to closely supplement sales efforts."
Marketing collateral is all about how effectively and strongly, you can communicate and connect with your audience. But the problem is that the marketplace constantly changes at a very rapid pace. So to keep up with it, we must adapt to it.
So, when it comes to marketers and creative professionals, specifically, there are some updated guidelines that you might want to follow. 
We've listed all the marketing collateral types we will discuss below to make things easier to navigate. So let's get right into it, starting with the ones you, as a marketer or creative, should prioritize the most in today's marketing environment.
1. Educational Videos
Video, video, and some more video! Are you telling me that despite how critical the medium of video is for today's marketing campaigns, we're just going to ignore it and half-heartedly write it at the bottom of marketing collateral posts? 
Not here. Not anymore.
Considering 2020's digital economic climate and using it to foreshadow that of the following years, we know that the online world will only shoot even higher and keep progressing at lightning speed. 
Video is how many people consume brand content these days, and it's what usually encourages them the most to take further action. So, it shouldn't be taken lightly. Using platforms like YouTube, you can build an audience base, convey highly relevant and valuable educational material to them, and gain their trust, eventually translating into conversions and sales.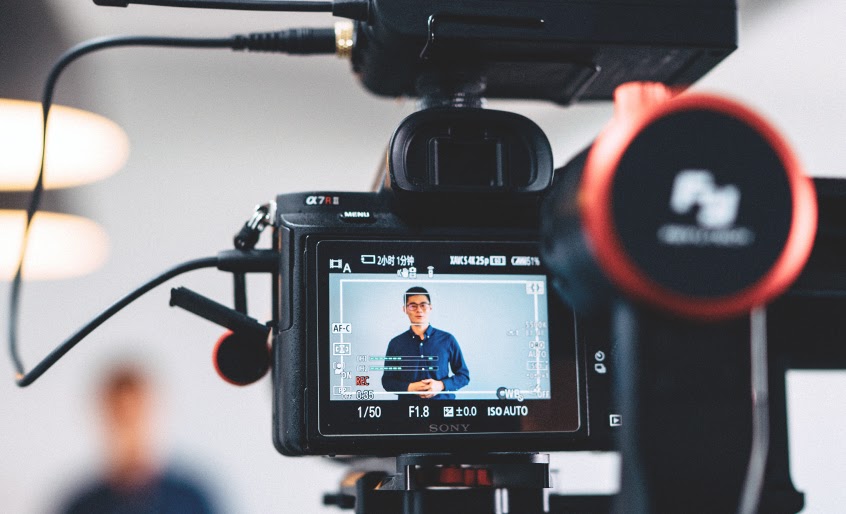 2. Social Media Posts
Coming in at a close second as the best marketing collateral for creatives and marketers is social media posts. This is no news, but somehow, marketers continue to underestimate their significance. 
In the new world, social media has been a game-changer. If you're not doing everything in your power and budget to utilize that, then you're missing out on more potential than you may realize.
The reality is that we don't know whether your audience will read that newsletter you end up sending them every month. Or even those blog posts you're putting in so much effort into. 
What we do know, however, is that most of us are always on our phones, using our social media apps. So, when intriguing content pops us, it's effortless for us to get sucked into that vortex and click on things, explore new brands, and see what a profile is posting daily. 
While that's talking about it from the individuals' perspective, if you can use that as a marketer to your advantage, you can achieve unbelievable results. 
So, investing in a little social media training or ad campaign is never a bad idea. It's an invaluable resource that will continue to come in handy to you for the long term.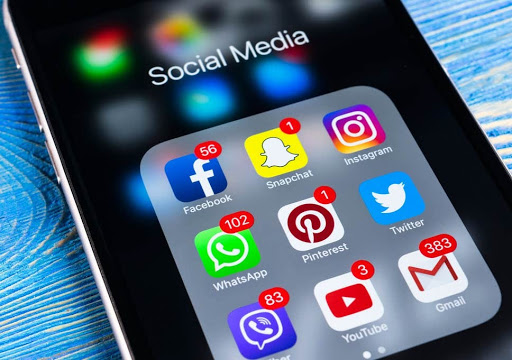 3. Company Profile
Your company profile includes everything from your brand story to your history, information on founders, and any awards. Instead of talking about all of these as separate marketing collaterals, we've compiled them under one segment so that there's no unnecessary confusion. 
With your company profile, you have the opportunity to show people the amazing story of how your business came to be, why it's so relevant, and how your founders have been successful with it. Things like these encourage a sense of trust and loyalty within viewers, who may eventually become clients.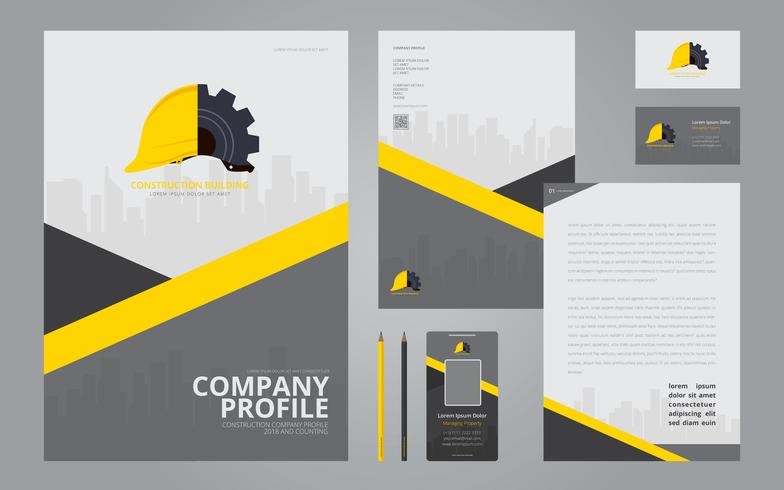 4. Blog Posts
This one is one of the most commonly discussed marketing collaterals, and it's a classic. Digital content should be prioritized regardless of marketing. But a blog also offers you a whole lot of space to provide value to people. Blog posts can establish your authority as a brand depending on the educational and informative value they have.
From valuable articles to product reviews, you should use your blog space as a regular method of connecting and engaging with your viewers. Once you gain their trust, you can build a solid target audience that can be critical to your success as a marketer or creative.
As more people begin to read your content, you can direct their attention towards what's important to you. More importantly, use it as a chance to build strong business-consumer relationships.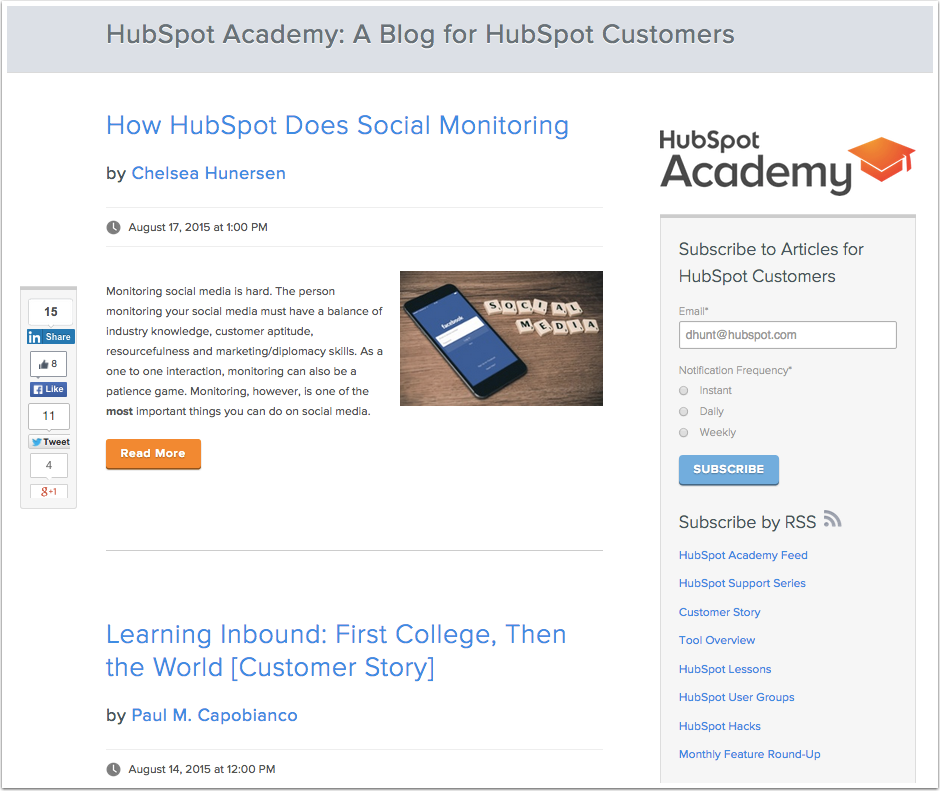 5. Landing & Pillar Pages
Even though landing and pillar pages are essentially a part of your website, it's still important to talk about them separately. These kinds of pages are different from blog posts, and as a marketer, you should pay attention to them. 
When a potential buyer clicks on a link to an in-depth case study, they should be led to what's called a "pillar page." Pillar pages are extensive articles that provide informational value to your audience. 
So, don't miss out on the opportunity to create stellar landing page content that could make a massive difference in a buyer's journey. Use those pages to talk about your business, illustrate with visuals, and clearly communicate call-to-actions.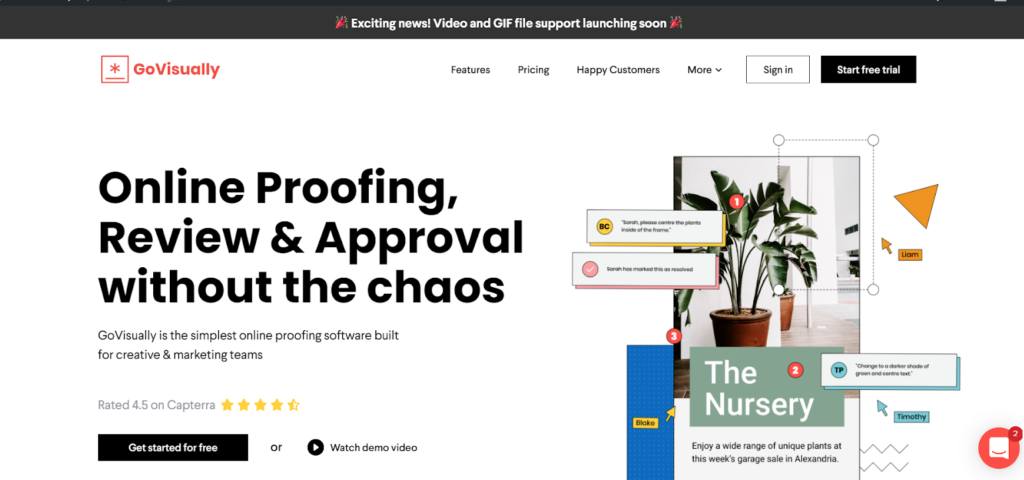 6. Client Testimonials & Reviews
Arguably the most important marketing collateral for creatives and marketers are testimonials and reviews. These should be regarded as the bread and butter of your brand or independent work. They offer the single most high-value opportunity for you to market your business, service, or product. And they can be super rewarding.
When you use client reviews to your advantage – by clearly displaying them on your website, social media channels, and more – you open up an entirely new range of possibilities for you. Unanticipated customers may get attracted to you when they search for something on Google, and your page appears in the rankings (all because of those good, old reviews). 
So, never take this lightly because it's one of the best marketing collaterals you can use.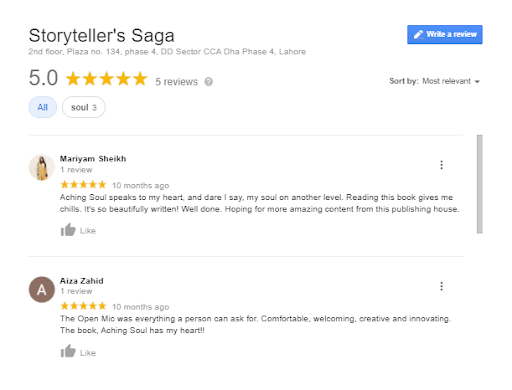 7. Case Studies
Case studies are a lot like testimonials except in extensive detail, highlighting the entire process of a project and its methods to gain success. As emphasized earlier, the reputation you've built based on past projects and client work is transformative in marketing campaigns. As potential customers read your case studies, they'll see your work process and be able to understand your brand better.
Therefore, using case studies as marketing collateral, you can use the opportunity to truly showcase what your brand is capable of and the quality of the work you do/products you sell.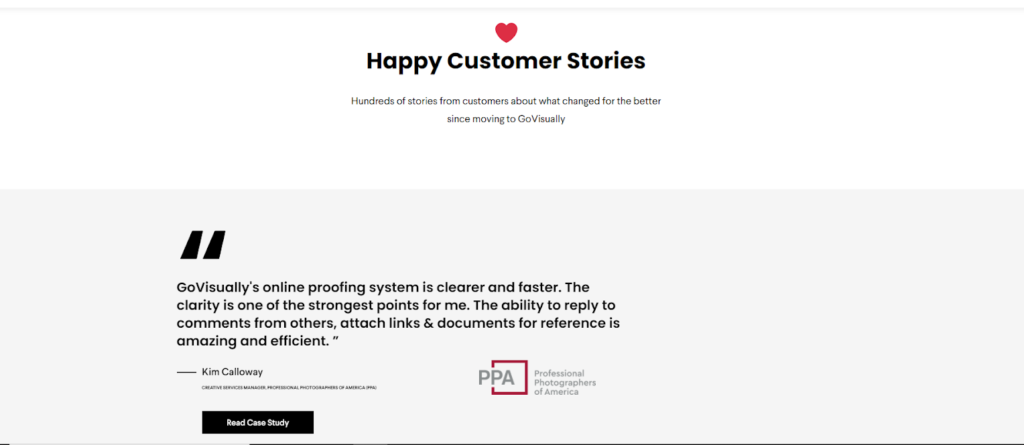 8. Vision & Mission Statements
Albeit a seemingly small part of your overall brand story, vision and mission statements are everything. And yes, while not every customer will read these, they reflect all that your business is and stands for at the end of the day. Without concrete, principle-based vision and mission statements, you'll end up missing out on significant marketing collateral. 
Your vision and mission should almost be as convincing to customers of investing in your brand as other marketing tactics are. So that when they are read, they'll be a representation of what you're aiming towards as a company, what your purpose is, and why you want to do something.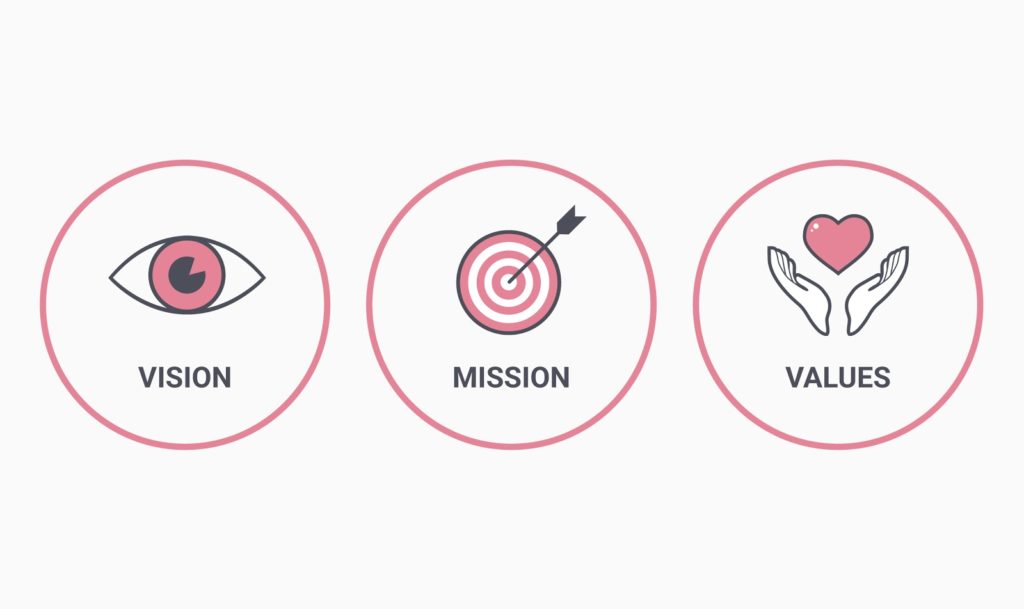 9. Newsletter
Okay, so admittedly, newsletters aren't the most futuristic, new kind of marketing collateral. However, they can still make a considerable impact – if you use them right. Structure and content are fundamental in a newsletter. Simply put, people already have enough junk mail in their inbox without an extra email from you that offers them no value and feels like spam.
So, if you're thinking about employing newsletters as a marketing strategy, you must be very careful with them. The balance between too much and too little is something you should always consider.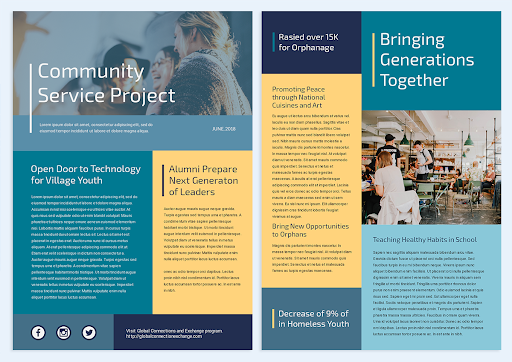 10. E-Books, White Papers & Guides
Once again, instead of segmenting each of these – E-books, white papers, and guides – into separate marketing collaterals (even though they all essentially fall under the same concept), we'll talk about them together. Let's make this process as simple as possible for all of us. 
This type of marketing collateral is one of your best opportunities to showcase your invaluable knowledge of a niche or industry in the market. It has the potential to establish you as a true market leader and show your audience that you're there for them in every step of the buyer's journey.
And in case you don't know what white papers are, they're essentially complex, research-based essays or documents related to a specific subject. Using these along with E-books, you can provide some real value to your customer base.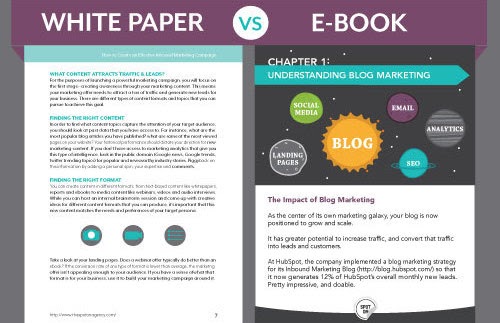 11. Press Releases
Press releases can come from both your company and other individuals or agencies that may endorse you. So, this is your one opportunity to allow other businesses to talk about you and add to your reputation. 
Moreover, press releases are usually in the form of news articles. So, for example, if you're planning on releasing a new product soon, you can use this marketing collateral to set up the stage and let potential customers know what they can expect.
For example, Apple is notorious for doing this. Whenever they're about to come out with a new product, thousands of articles, blog posts, and press releases suddenly spread everywhere – talking about the new features that can be expected, the anticipated release dates, and more.
Hence, don't underestimate the potential of a press release in marketing a new product. It can set up your sales team better for future success.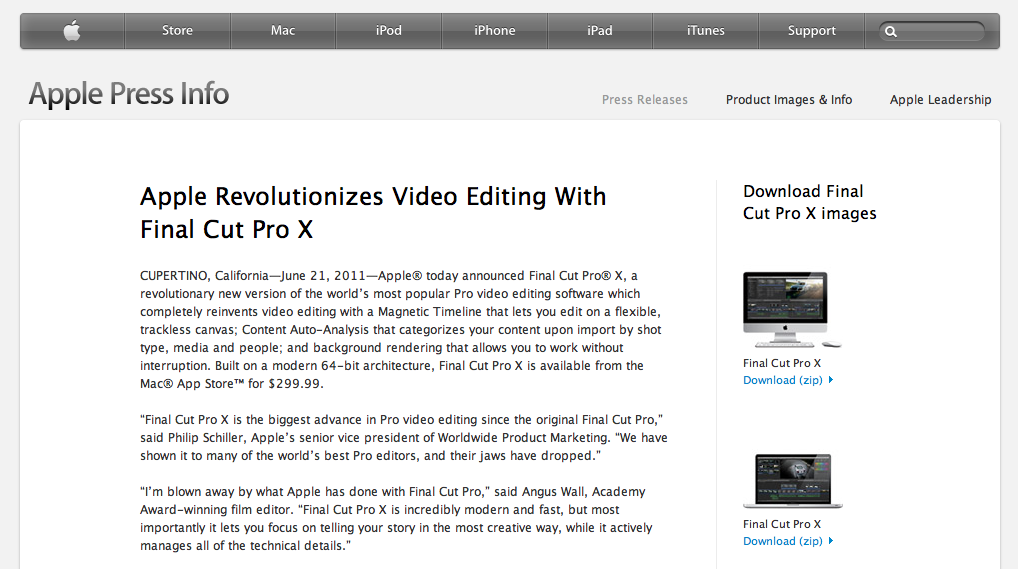 12. Product Catalogue 
Even though product catalogs are essentially a medium of communicating price and specifications to customers, you can also take marketing advantage of them. They can function as more than just a display of your services. It's your chance to showcase why your product(s) is so unique, what sets them apart, and why a person should spend money on them. 
So, if you're a company that sells any product or service, you can deploy product catalogs as smart marketing collateral to help you communicate better with potential customers.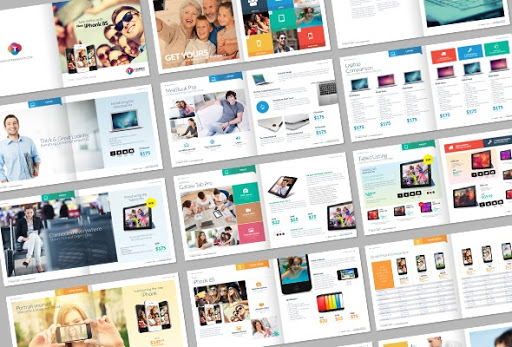 Key Takeaway
Now that you know what types of marketing collaterals are the most effective for marketers and creatives, let's see how you can integrate them into your marketing strategies!
By gradually building a strong reputation and developing a sense of authority over your niche, you can eventually tap into that brand influence to grow immensely in the future and gain customer traction.