If there's one thing that the recent shift towards remote work and collaboration has taught us, it's this: online proofing and collaboration is the need of the hour, and we need to embrace it!
So, if you're working in a creative team, you would know very well how important it is to get timely feedback from your team members. And that's because, with so many projects lined up for review and completion, your creative team can't afford a delay in any.
Even a little misunderstanding or delayed projects can cause problems for your creative team, and you don't want that, right?
That is precisely why remote teams must have an excellent platform to discuss all the required changes without delays. This will then help to minimize all the possible challenges that people will face.
So, how do you begin to resolve these multiple challenges?
The answer lies in shifting towards using online proofing and collaboration tools and applications.
Still unsure what that means? Don't worry. Today, we will discuss this in detail. So let's start!
What is Online Proofing?
You'd probably know what online proofing is if you're working in a remote team. But for those of you who are new to the digital world of remote work, let's do a quick revision.
Online proofing, in essence, is proofing and editing creative assets (designs, brochures, PDFs, videos, and anything you can think of) online with your team.
And to proof your assets online, you need online proofing tools. Not only do they help save resources and time, but they're equally effective in making your work process faster and better.
Wondering how? Here's a list of the top benefits that online proofing offers.
It helps you escape the chaotic email back and forth
No one likes going through an entire swamp of emails and then keeping track of them and figuring out the one that you need to reply to as a priority. The online proofing and collaboration tools help you in this regard, and you do not have to rely on the emails anymore and waste your time. 
Online proofing and collaboration tools help you get instant replies and share your feedback as well. Due to these tools, the remote teams can communicate timely and are not confused anymore. 
Streamlines the entire approval process
Many organizations tend to maintain sheets to ensure that their work is being properly tracked. But coming every day and starting by filling up those sheets can be very troublesome and challenging; you might even forget something and create a separate set of problems for you. 
Not anymore though, the team members can log in anytime and anywhere to give feedback and efficiently track the project's progress, saving themselves and the entire teams from the hassle of emails. 
Increases transparency
With online proofing and collaboration tools, the project's transparency and transparency of the team increase, and the team lead can track it better. The team lead can track when a member of the team logged in and logged out. 
When the project samples were submitted, and when did the relevant team member approve them. This is an effective way to keep track of all the progress going on and helps to avoid various conflicts that might arise. 
Helps you deliver creative assets faster
When proper tools are being used and there are streamlined workflows, it is evident that less time will be wasted and will help increase the quality and efficiency of the entire team. It also helps to make the feedback more precise, so the delivery of projects and products is increased dramatically. 
As far as the quality is concerned, creative teams can be less tense about the outcome and clear of what they need to do. 
Allows greater efficiency through fewer revisions
Another added benefit of these online proofing and collaboration tools allows greater efficiency through fewer revisions. For reviews, there are a lot of markup tools in the proofing systems. In reviewing someone's work, these proofing tools are beneficial; they highlight the various sections and annotate different files, designs, and even documents. 
Using these different tools helps clarify the points that need to be highlighted and make feedback and approval smooth and effective. As they help in pinpointing the mistakes and other things, the number of revisions eventually decreases. 
Moreover, fewer revisions increase efficiency because less time is wasted in figuring out what is wrong. The designers and other creative people can proofread work without creating handwritten markups. Anyone who wishes to share their reviews can use the markup tools and add comments for it. The entire process of giving feedback is now hassle-free and leaves no room for any miscommunications or problems. 
Access from anywhere and anytime
One of the most significant benefits of this is that proofreading can be done from anywhere and anytime. You can also access the tools through your mobile device and work on them while traveling or doing anything else. 
In the earlier times, the problem was that a person was supposed to be physically present in the office and had the copies to check all the work details. These tools have made collaboration and communication much more accessible and smooth among the different teams. 
More clarity with markup tools
In regular working times, the main problems arise when the feedback is not very clear and accurate, and this tends to create more problems. The presence of markup tools in these different online proofing software helps to tackle this problem. It makes it easy for the person to review all the mistakes quickly and highlight the particular sections and parts that need to be corrected. 
There is more clarity now, there are fewer revision cycles than in the past, so the work gets done quicker than before.
Reduction in the compliance risks
Another significant benefit of these tools is that after the feedback, when the person in charge starts working on it, the suggested changes are often missed because of a mix-up of emails. These tools help prevent a situation like this by having a list of the required changes and quickly. 
Top 7 Online Proofing & Collaboration Tools
Now that you're aware of the several ways online proofing can ace your work let's look at the top 9 online proofing and collaboration tools for remote teams.
GoVisually
If you're looking for faster approvals on creative assets, look no more. GoVisually is the #1 online proofing tool that helps in project management. It even supports video and GIF reviews that help streamline the approval process for remote teams.
You need to find the right project that you have to work on to improve your efficiency continuously. Doing so can help remove any confusion amongst team members and realize what should be prioritized. 
Features
GoVisually offers a lot of features that can help a team in the proofing process. 
Management of Documents

Due Date Tracking

Various Markup Tools

Files Sharing

Project and Task Management

Collaboration Tools

Status and Time Tracking

Role-based permissions
Pricing
GoVisually provides a free 7-day trial; after that, the software offers the user two various plans. The Solo plan costs $25 per month and has $20 per month if the annual option is chosen. The Solo option has around 1 – 5 users. 
The second option caters to more than 5 users and has a cost of $12 per month and then $10 per month is the annual option. 
Ziflow
Ziflow is becoming a famous online proofing tool because it has streamlined reviewing and approving the creative content forwarded by different marketing teams. It also aligns all the reviews by keeping the most critical first, followed by the next important review in evaluation.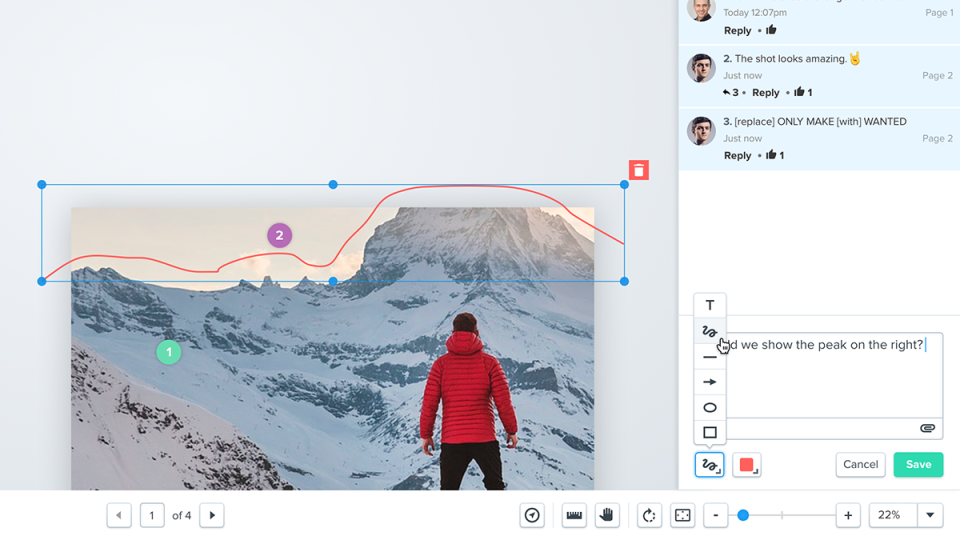 Features
User-friendly collaboration.

Automation of manual marketing tasks.

Focus on high-value work

Sharing of proofs with clients. 

Inbuilt workflow templates. 
Pricing
The tool offers different premium plans, and the starting price of the plan is $10 per month. You are also able to avail the free trials with all of its paid plans. 
Wrike
An essential online proofing tool Wrike uses evidence and other visual markings to produce clear feedback for the teams to work on it. It is easy to mark up various content types and allows for easy and quick edits and approvals.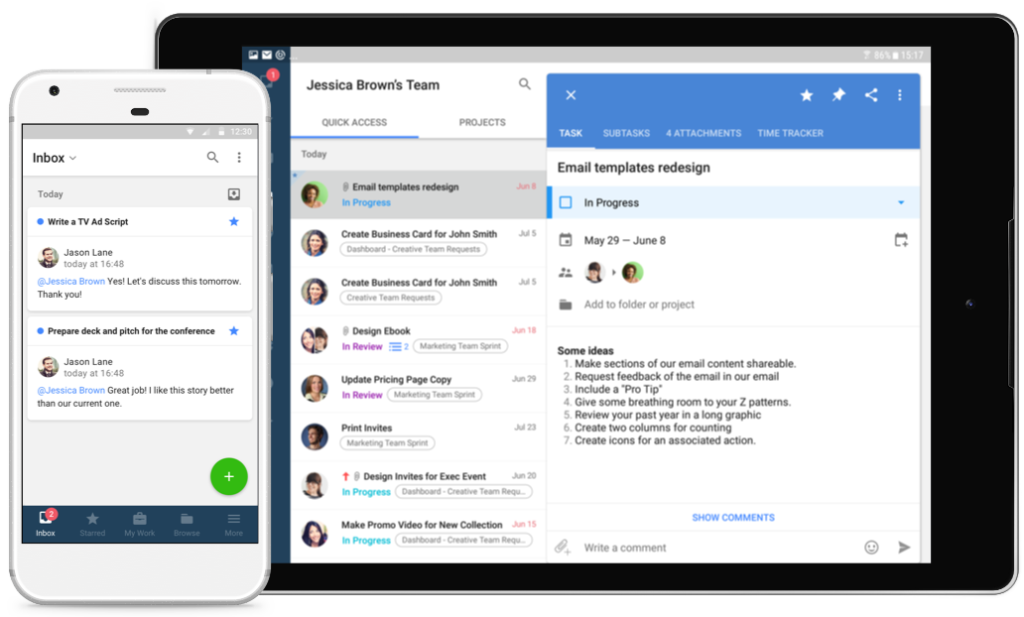 Features
Elimination of duplication of changes across multiple documents

Centralizes all the feedback

The online testing tool helps in the cooperation of internal and external teams. 

Allows to view feedback and make modifications with ease. 

Annotations on the content shared. 
Pricing
Try the free trial first; if you like the tool, go for the paid plans. The basic plan costs around $9.80 per month. If you want to purchase the advance plan, get in touch with the sales team. 
Slack
Slack is a collaboration tool used by remote teams and allows excellent communication among various teams to eliminate the problems created due to a lack of communication. It allows for highly efficient communication and has also managed to update the communication among the teams.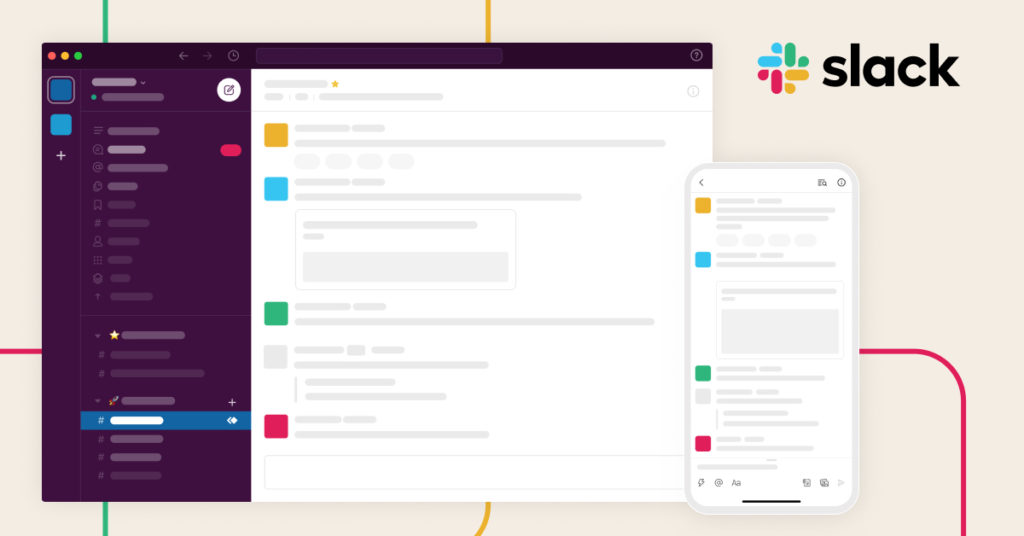 You can use slack for internal and external communication, and the chats on slack are faster and more efficient than email. Slack creators keep on updating slack to provide you with the best experience by introducing new features. Moreover, it also has an app directory that allows you to install and use third-party applications in your chats to increase your productivity and save up a lot of time. 
Features
Allows you to create open channels and direct messaging. 

Easy file sharing

always synchronized. 

Tags, keywords, and &mentions. 

Screen Sharing

Activity logging and tracking

Chat and contact history

Desktop, Email, and real-time notifications

Third-party applications integrations

File transfer

Mobile and various other integrations. 

Other collaboration tools

Audio and video support

Real-time data and updates

Community and compliance management

Search history

Search functionality 

Call Sharing

Commenting

Private text chat
Pricing
You can use Slack for free as well as subscribe to any package that it offers. There are three plans that it offers, which include standard, plus plan, and enterprise grid. 
The standard plan is $6.67 for every user per month, or it is $8.00 for every user per month if billed yearly. 
The plus plan is a little more expensive than the standard plan, which is $12.50 every user per month if billed annually or $15.00 every user per month if billed monthly. 
To know the enterprise grid's details, you have to contact Slack to know the custom pricing details. 
Zoom
Today everyone knows about Zoom. This application has made a name for itself for being one of the best collaboration tools for remote teams. It is one of the most downloaded applications and is effectively used by remote teams.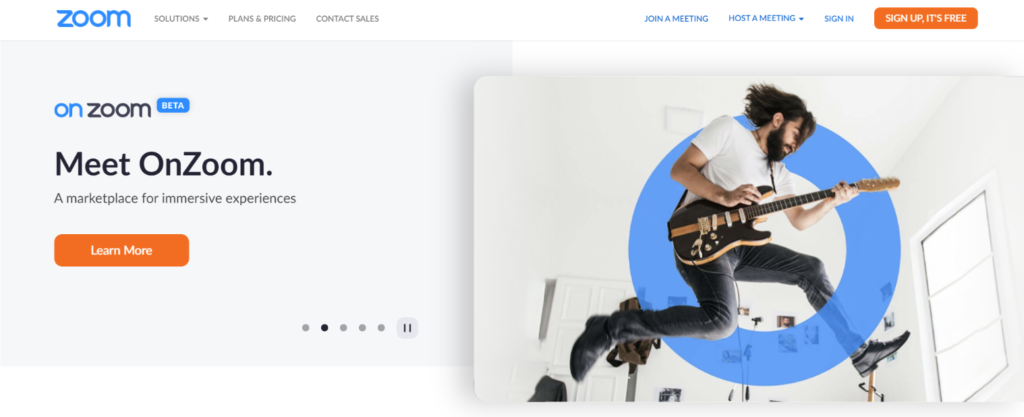 Features
Chat and instant messaging. 

Email invitations

Board Meetings

Attendee  and content management

Active Speaker view

Collaboration tools
Pricing
You can keep using the free version of the application. There are no restrictions on that, but you can buy one of the plans if you want to avail some extra features. Paid subscriptions start at $14.99 per month for every host. 
Google Drive
Google Drive is a widespread name and is used by all. It is one of the most affordable online collaborative tools that are available. It is affordable and very efficient when storing information on the cloud and collaborating with your team.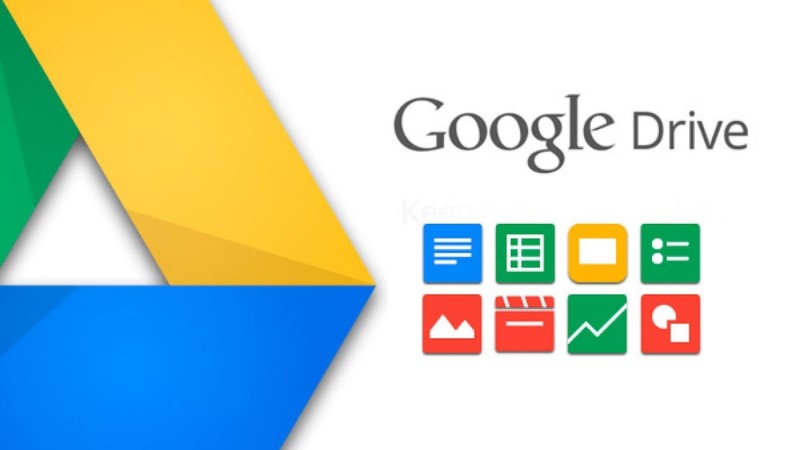 Features
External sharing

Mobility management

File Storage

Automatic Back-up

Online file recovery

Activity History

Team Folder Management
Pricing
You can very easily use the free version that is available on Google Drive. If you start facing storage issues or need more storage space, buy their plan. It starts at $11.35 per month. 
Blink
Yet another useful collaborative tool, Blink that allows you to perform a lot of tasks with ease. It allows you to align the teams and bring them on a single communication platform. In this way, it can help create the perfect environment of a virtual office where you can connect with any company employee. 
Moreover, it provides insights and measures interaction, protects all your essential data, and allows you to carry out small surveys to help in your business. 
Features
Digital forms for surveys and reports

Third-party integrations

Critical insights

Complete Employee directory

Company feed for top-down communication
Pricing
Blink provides you with a 14-day free trial, after which you either have to buy a plan or switch to anyother tool. It costs $3.40 for every user per month. 
Key Takeaway
So with that, we wish all remote teams a great virtual working experience.
And remember, it might not be that easy to find the perfect tool, but if you know your company's requirements, you can try and find the right tools to help you ace remote work.