How many of you are actively seeking out packaging design tools to ensure the best appearance and aesthetic of your product?
We'll take a guess and say a lot!
However, that might not be true for a lot of the designers or companies out there. That's because many of us still believe that the customers don't even think about packaging design when they buy the product. And we'll have you know it's not true.
A great packaging design often works as a marketing trick that targets your psychographics without coming to your notice.  For example, when you go to Walmart with your kids, they notice a cookie box with their favorite fictional character and then force you to buy the product.
That's what's called branding and a great way to leverage packaging design
Now you must wonder how they settle for any particular product packaging design? Do they wrap the product abruptly? No, there's whole market research behind the scene and planning to create the product designs with packaging design tools.
So in this article, we're going to walk you through some of the best packaging design tools. Let's start!
Cut design & video review time in half
GoVisually is the #1 online proofing software to get visual feedback on Designs, PDFs & Video content.
Try GoVisually free today!
What is a product packaging design?
Product packaging design is more than just a shield of a product wrapped inside. The packaging design is a way to showcase branding through graphics of the wrapper like color, fonts, images, texts, and logos.
These graphics on the product packaging means more than just designs since they are trademarks of a brand, and marketers use these designs to target the potential market. 
How does product packaging design work?
Product packaging design may not be noticed when you know what you need to buy. However, when you buy impulsively and come across a product with appealing packaging with texts mentioning what you need, your behavior indirectly moves towards buying it. 
These packaging designs are more intrigued and colorful on the children's and women's products. One of the reasons for that could be that 95% of women influence the purchase decision in households. Therefore, it's important to get them intrigued.
7 steps to design product packaging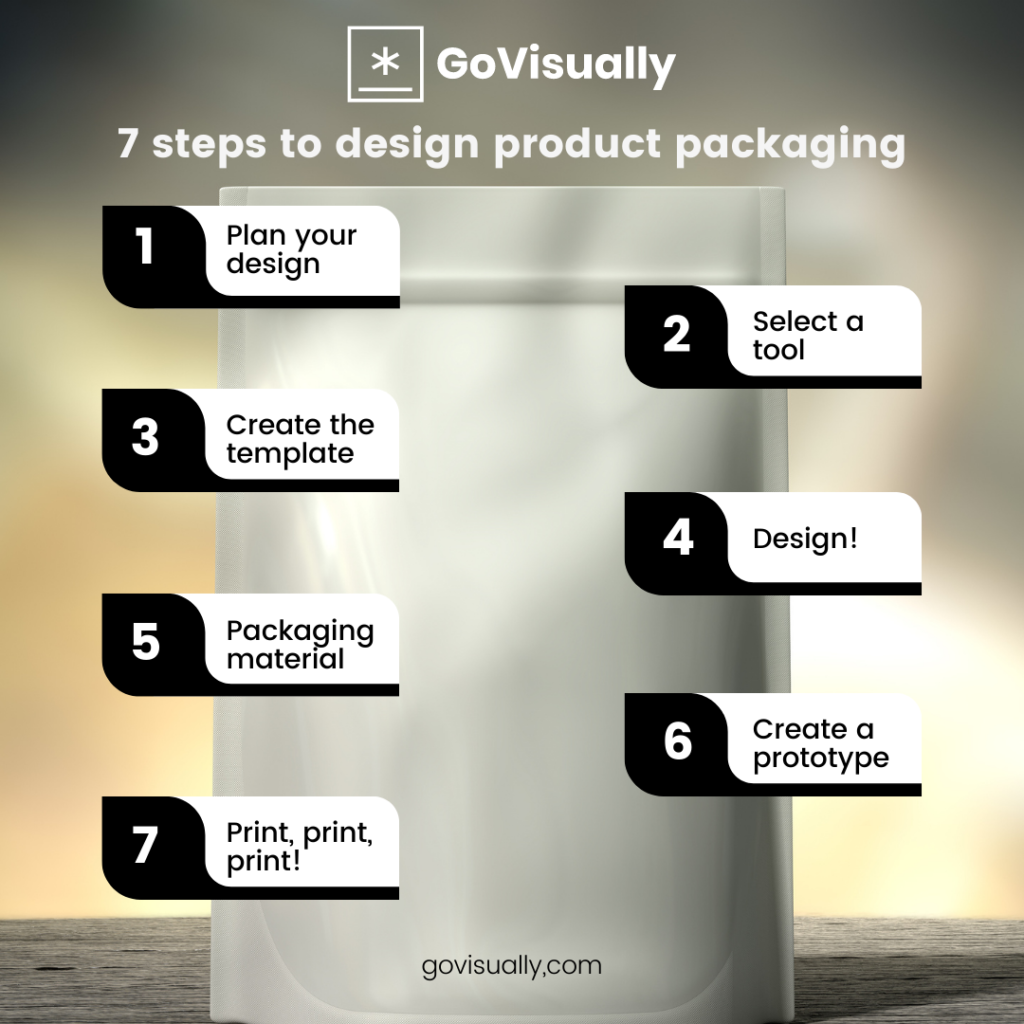 Plan your design
When designing your product packaging, the first thing to know is what kind of design you want the product to be wrapped in. This includes deciding whether you want a 2D design or 3D packaging. This stage comes in the last layer of the product, which provides for labeling the product since these kinds of designs showcase the product's outer layer. 
Planning your product packaging design relies on who will use the product? What is the product for, and how will the buyer buy it? After outlining these instances, you need to conduct market research to analyze the need for the product in the market. You initiate the branding or product packaging design process to finalize which segment, demographic, psychographics, and market buying behavior. 
Select packaging design tools
When you map out the design outline after market research, then comes in the step to decide which designing tool you will use. You need to select the software tools for graphic designing and illustrations. Through these software tools, you can set up a packaging prototype. 
For example, you can create or mix the wrapping you want in the design or create the brand's logo. Also, this step should include what type of product it is to plan accordingly. If it's about packaging the edible product, you have to mention all the ingredients, expiry date, benefits, and the product image to attract the target market. 
Create the template
To begin designing, start creating the template step by step. First, bring in the layout and decide the background color. Then you can go about selecting the font style and color. After choosing the designing tool, another step comes in to determine how you want the designs to be seen on the packaging—for example, the logo on the packaging, fonts of the text, graphics on the packaging, and the trademark.
Design!
After getting all the things necessary for designing the packaging, you can start with the designing stage and put all the pieces together in one frame. You have already created the product design template, so start adding other pieces into the frames. 
This can include how big the outer packaging you want in your product is. For example, when you see bottled water, the packaging design only covers the center of the product. That's also because customers don't read the information written on the bottled water. 
However, when designing the cake mix packaging, you need to add all the ingredients and steps to cook it. Customers also read such product information to check the nutrition, calories, and any ingredient they might be allergic to. 
Choose the suitable material for packaging
Next, you choose the suitable material for the packaging of your product. If your product is food-related, i.e., a dairy product, you need to select the packaging material according to the shelf life. Dairy products are usually packaged in aseptic packaging with aluminum foil, paperboard, glass, and polythene.
These materials preserve and increase the shelf life of the dairy products inside with various 6-7 layers. Moreover, if your brand supports sustainability and avoids plastic usage, you need to have a paperboard substitute in the outer layer of the packaging. So, while designing your product packaging on the software tool, you need to keep in mind that printing the paper will hold together the complete final design. 
Create a prototype
At this stage, you need to partially execute the plan to see if it check all the boxes. This includes creating a mockup or a prototype for a demo. The demo is generally for the brand managers to see if it meets their demand. 
However, it depends on the brand managers to decide if they need to see the physical appearance of the packaging design or a simulation. If the simulation part works, you can create a digital prototype, i.e., a packaging design presentation. 
The display should show what your final product will look like with accuracy. Moreover, the brand managers can also require some adjustments to be made. So, you should gather all the feedback to design and adjust later on. 
Print, print, print!
When you get the thumbs up on the prototype from brand managers, it's time to let the cat out of the box, which means the final execution of the plan. You need to print the final copy and start with the product packaging at this stage. 
However, products like dairy need to go through different layers of packaging, and then the last step includes the outer layer of labeling and designing. So, the design and labeling come in after the other layer's production process is finalized. 
Top 11 packaging design tools
1.

Govisually

– The best choice among packaging design tools!
You can find all-in-one functionality in one of the best online proofing software for project managing teams in Govisually. Govisually allows designing teams to work collaboratively and manage packaging design projects effectively.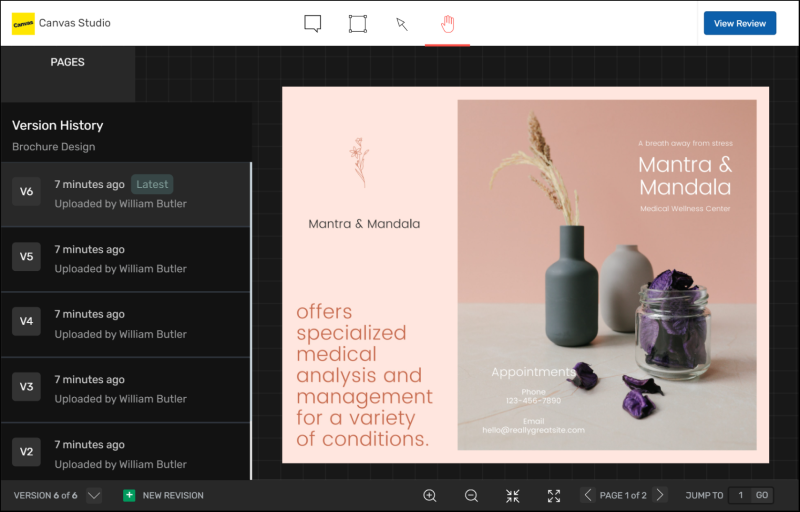 With GoVisually, you can get prompt feedback on any packaging design and leverage online proofing of the designs to analyze and adjust accordingly. 
The adobe illustrator for designing products packaging tops every list because of its benchmark. The tool is standardized in almost every industry for graphic designing, packaging, and labeling. Its vector graphics allow you to be creative with your designs and use geomatics and maths to add more unique features.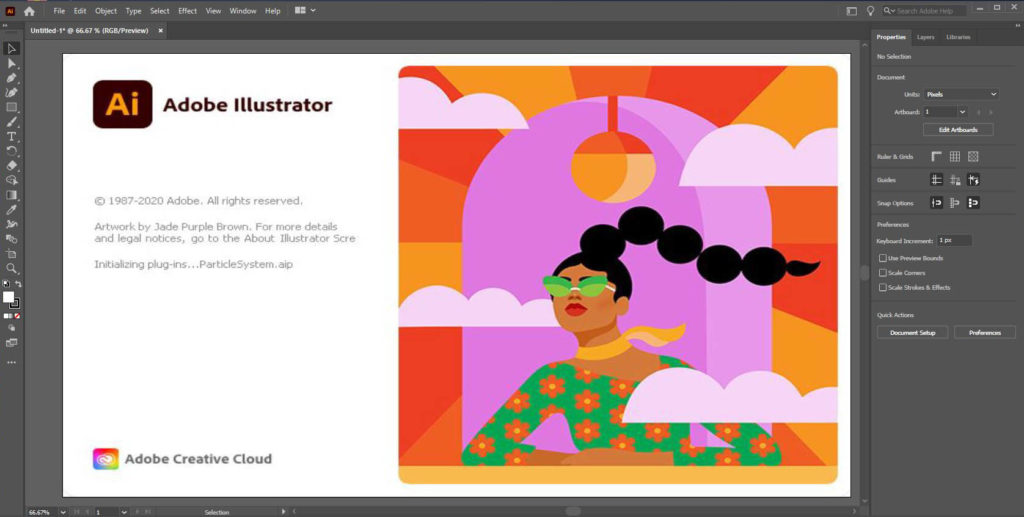 And when it comes to packaging designing options, you will have plenty of options on your plate to work, including extensions, layouts, frames, platelets, you name it, and it's all there! 
Although the tool is very comprehensive to use, getting so many options to work with might overwhelm the amateurs. So, you can start with the beginner option and gradually increase your level with the tool.
This tool is ideal, especially for DTC (direct to consumer) brands. That's because it includes advanced automated features that allow you to have more room for designing your packaging creatively with unique ideas.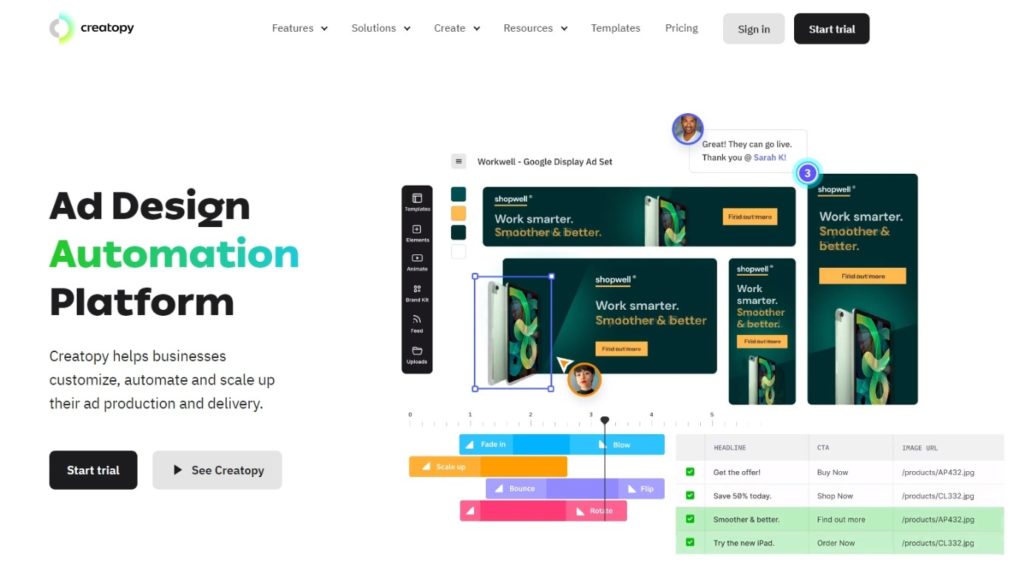 The tool endorses cloud computing services and helps the team monitor the workflow. The tool has numerous effects for creating advertisements as well. And that's why it is highly selected by marketing campaigns to assign their teams to work with this tool for graphic designing.
If you have just begun with graphic designing and illustration and have a project to design packaging as a startup, Pickmaker is suitable for you. That's because this tool is ideally developed for DIY designing. And it allows you to have extensive options that are free to use!
Moreover, Pickmaker being a handy designing tool for designers, it can do more than a single thing. You can use it to create Youtube ads, visiting cards, logos, labels, and much more with many templates. 
The CorelDraw is another designing tool for you to be on board with creative designing for product packaging. Although you can use this tool for packaging designing, it still has limited options since it is primarily standardized for illustration projects. That's because CorelDraw will pretty much get your work done similarly. If you don't want to get your hands-on adobe illustrator directly, you can use this tool as a substitute.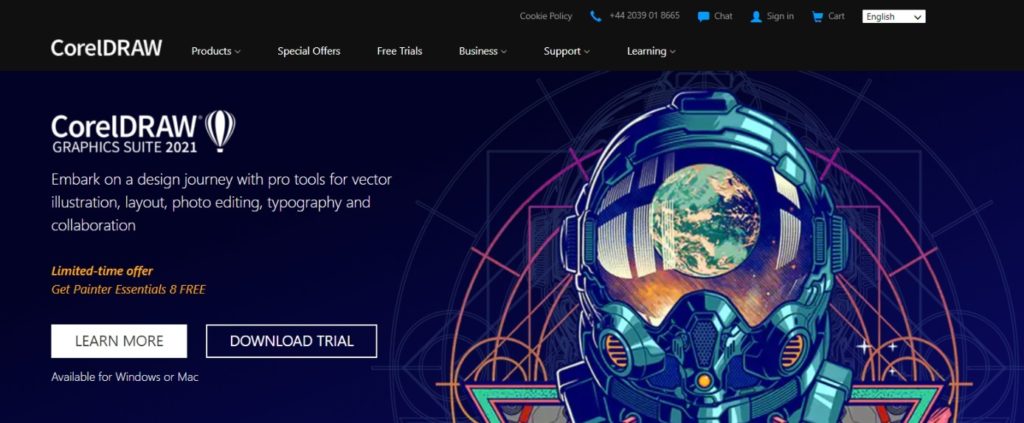 Moreover, it is also a vector-based software tool for graphic designing. Several designers and developers leverage this exceptional tool to create labels, logos, brochures, ad banners, and much more. 
Did you say a budget-friendly designing tool? We've heard you!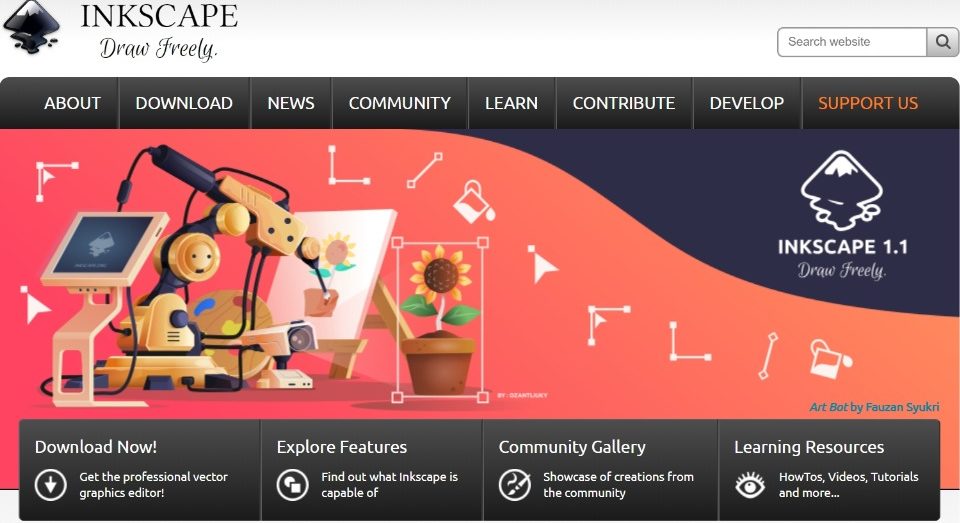 Inkscape is a perfect choice if you have a tight and stiff budget for designing tools. It's free of cost since it's open-source software. If you are a developer and designer, you can also contribute your codes to this tool. 
Canva is another tool preferred mainly by the graphic designers after adobe illustrator since it's got all you want for product packaging design! And not only does it check all the right boxes, but it elevates your product packaging design to an upper level.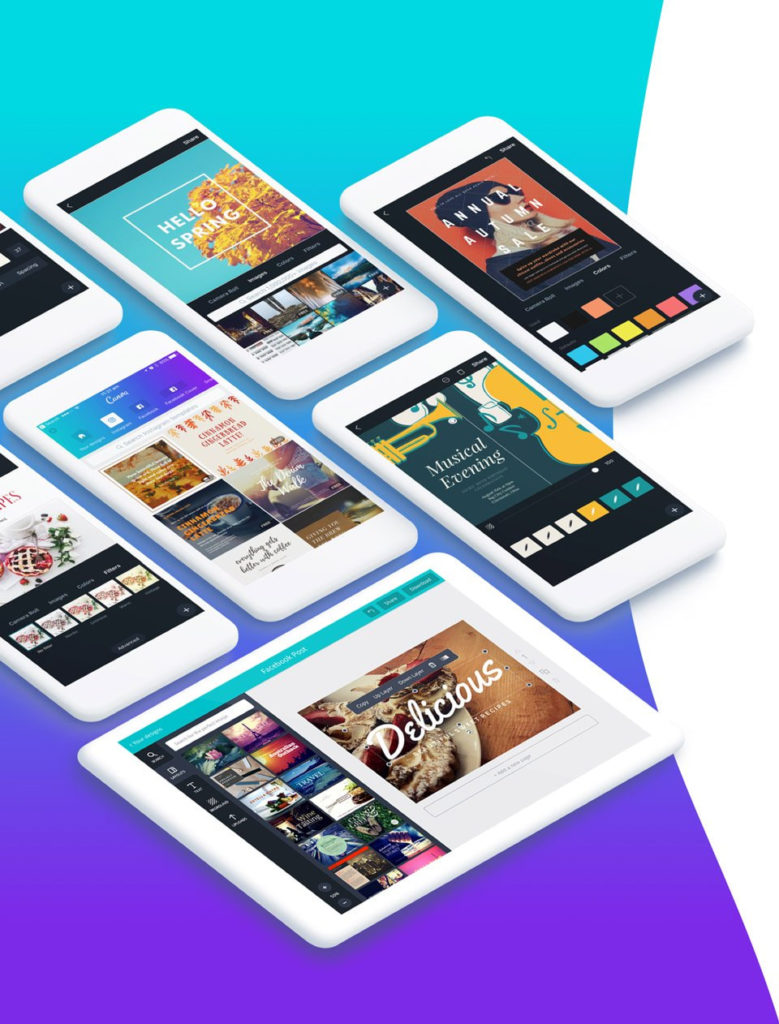 Canva is an all-in-one design tool. You can design the packaging with over 250,000 templates and extensive color palettes. Moreover, with Canva being a vector program, you can use your expertise to create an infinite number of designs. 
If you ever had your hands on Adobe Illustrator or Adobe photoshop tools, then using the Affinity designing tool for creating product packaging designs is a handy option for you. 

It is a perfect tool for designing product packaging since it has all-in-one tools at your disposal. You can be creative with the extensive features and design templates it offers. Although initially, the tool was only compatible with Mac, it gradually became cross-platform software and worked on Windows. 
Wrapping up…
Designing a product's packaging includes various steps and tools designers need to elevate the game. That's because the packaging protects the product wrapped inside defines its overall characteristics as well as sets an aesthetic appeal.
In short, packaging design needs to reflect the actual product from the external view and should be able to intrigue the customer.
Remember, it's perfectly fine to go through rounds of revisions while finalizing a packaging design. And this is where you can use GoVisually too to ensure that all your feedback processes are streamlined and centralized.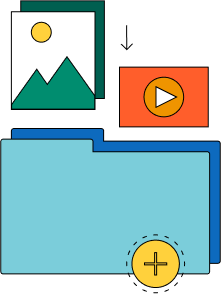 Need a quick way to share large files and creative assets?
With GoVisually Share, it's absolutely free! Try today.