How do you brand a product in the modern age that reminisces the 1700s? Small Beer Brew Co. is the world's first brewery dedicated to the production of small beer, with the intention to bring back the age-old taste of medieval Europe. The team behind Small Beer has done an amazing job not just with the product but also in portraying their brand as a perfect blend of traditional taste in modern times.
We reached out to Jamie Henderson, Content & Design Manager at Small Beer to learn more about the inspiration behind their brew and how they designed such a successful brand.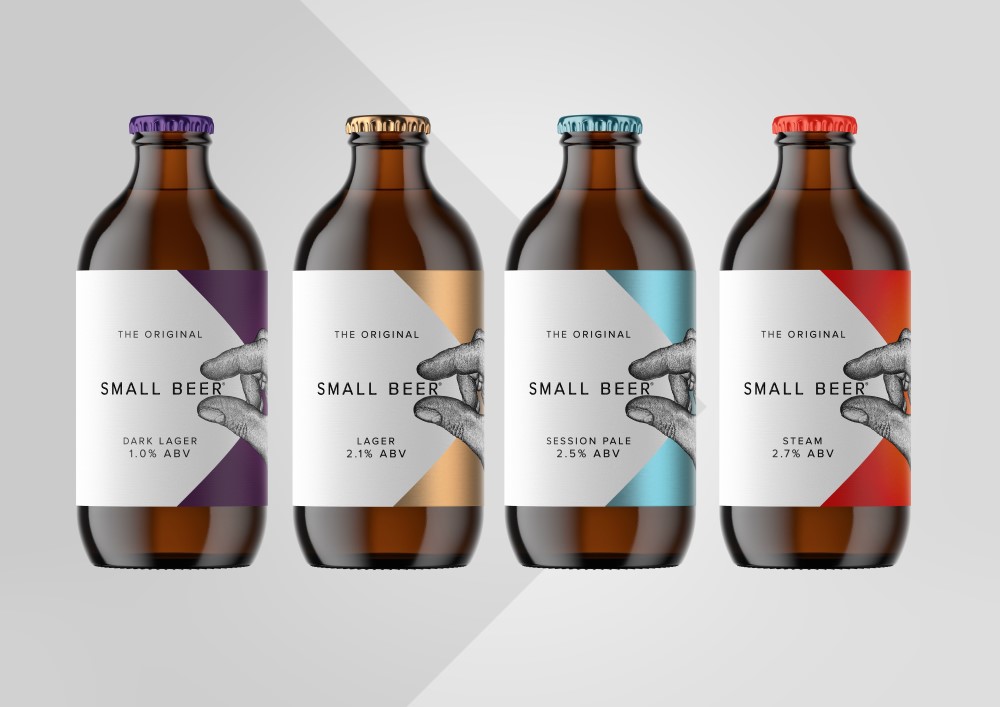 Tell us how about how Small Beer project came to be?
In the 1700s small beer, traditionally brewed between 0.5 and 2.8% ABV, was a staple of British daily life because it was less dangerous to drink than water! Since the 19th century, the art of its creation has been lost. Small Beer founders James and Felix wanted to reignite this tradition with the world's first brewery specialising in great tasting, sustainability brewed, low ABV beer. Our mission is to help people enjoy the big moments whilst staying as crisp and fresh as the beer.
What was the inspiration behind Small Beer?
To educate consumers in what was an entirely new category, it was key for the brand to be clear and accessible. The challenge was to communicate that low ABV beer isn't just for designated drivers. It still has great taste and is the smart choice for anyone wanting to have a few beers and still enjoy a memorable experience, without the after-effects.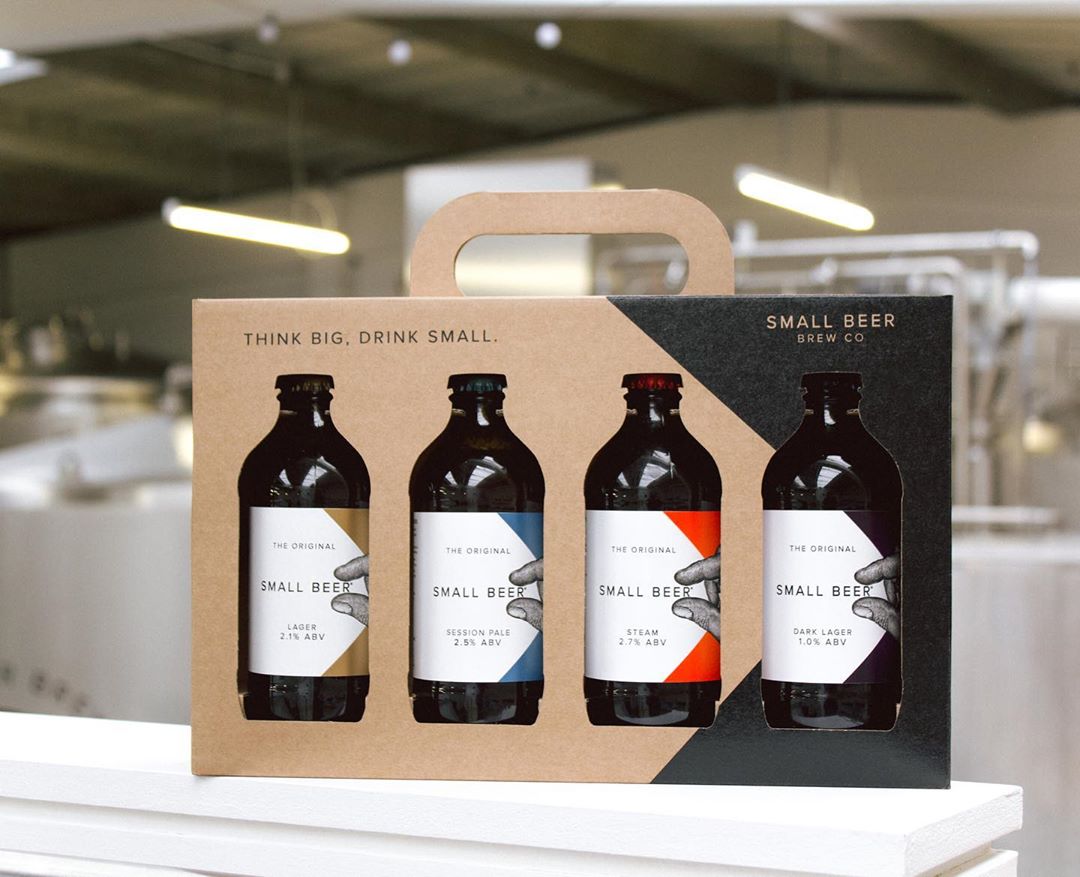 How did you bring this to life from a design and branding perspective?
We developed a highly detailed hand illustration (based on Felix's hand) and paired it with clean, bold colours, shapes and typography. The design balances elegant simplicity with a playful edge, giving a feeling of contemporary, premium craft to appeal to a wide range of beer drinkers.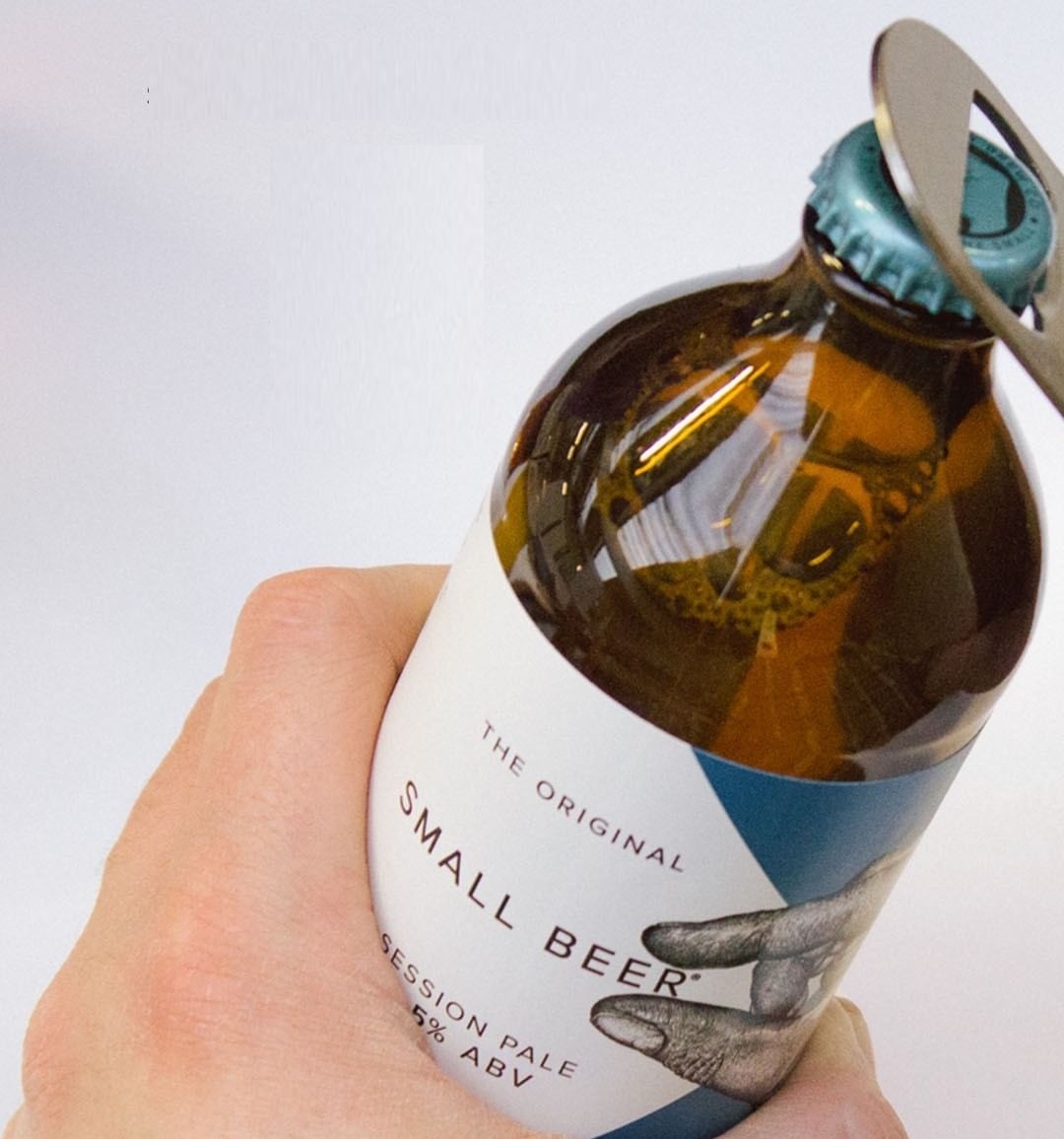 What's the response been like from the community?
Small Beer has been revolutionising the world of beer since its launch. We're gaining noteworthy accounts across retail and wholesale and can be found in Selfridges, The Ivy, The Savoy, Fuller's Estate and Ocado, to name a few. We've picked up multiple awards along the way including Best New Launch at the Beer & Cider Awards 2018, and are London's first B Corp Certified brewery.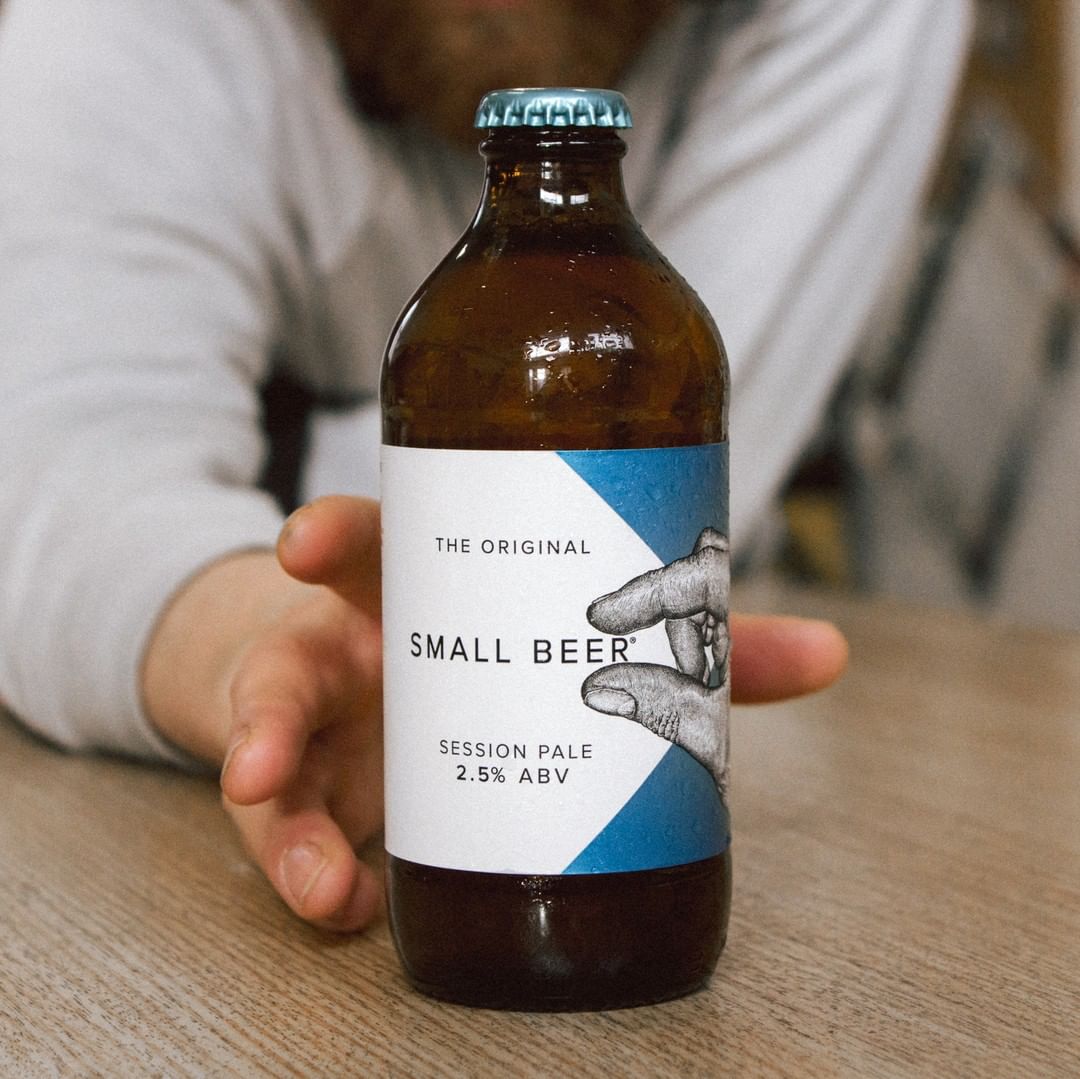 What's your favourite podcast and Spotify playlist
We've created a collection of our favourite Big Thinker podcasts that can be found here Think Big
And a playlist that we're currently listening to while we #workfromhome.
Meet James Grundy and Felix James, Founders of Small Beer Brew Co.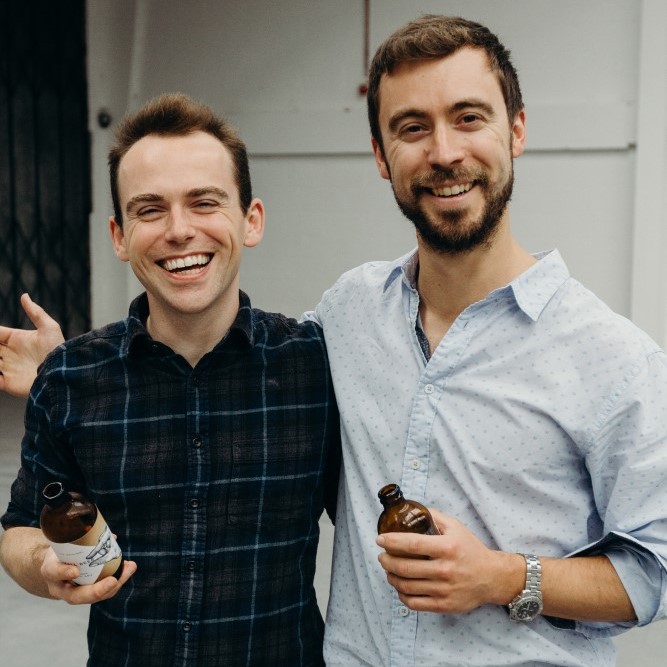 The Team behind Small Beer