As a designer, you need to develop new, creative ideas for every project you work on. And while this is fun, it can also mean running into a few bumps in the road. But with the right kind of content and podcasts to inspire you, you can make sure you keep that creative workflow going. Moreover, it'll help you become better by learning new things.
So, if you're a designer looking for ways to get inspired, here's a list of the top 8 podcasts to listen to.
Let's get you started in your inspiring journey with these!
1. Design Matters
Design Matters with Debbie Millman is a long-running digital podcast. It highlights the industry-driving visual planners, educators, creators, and thinkers worldwide, including Marian Bantjes, Steven Heller, Seth Godin, Milton Glaser, and Tim Brown. 
The inside and out, provocative discussions among Millman and her visitors offer loads of knowledge from experienced and credible designers. The debate is frequently warm and welcoming, making Design Matters incredible to turn on whether you're working at your work area, unwinding at home, or on your day by day drive. 
With around five million downloads a year, Design Matters is one of the most well-known design podcasts and a must-listen for any designer who's serious about learning. The entire series, going back to 2005, is easily accessible at DesignObserver.com.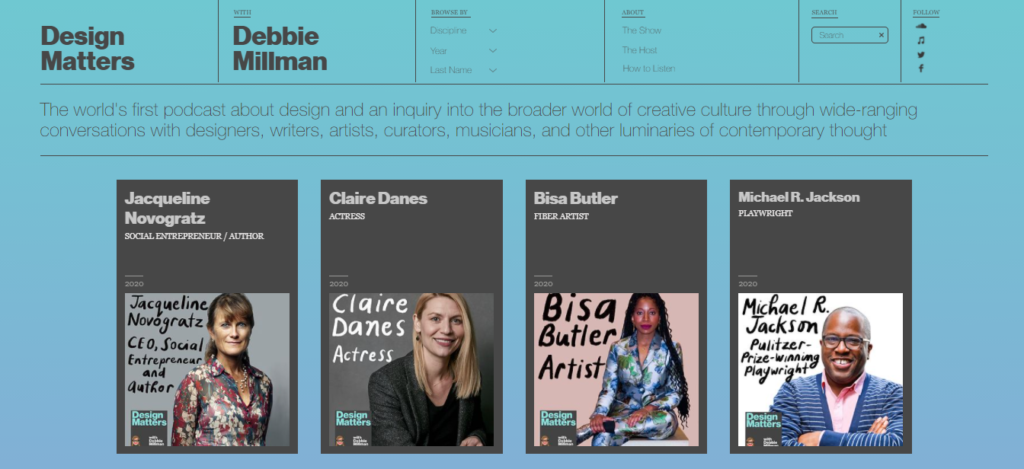 2. Adventures in Design
Launched in 2013, the podcast hosted by Mark Brickey is a daily talk show for creative people. It encourages and inspires designers on how to make their lives more productive but also more meaningful. And the podcast recently reached its 900th episode, which means the quality has just improved with time.
With over 300 different guests on the show till now, you can get a decent deal of exposure from this series. It's the perfect balance between entertainment and information. When experts in a field like design come together to share ideas and participate in creative discourse, it can do wonders for the industry and podcast listeners.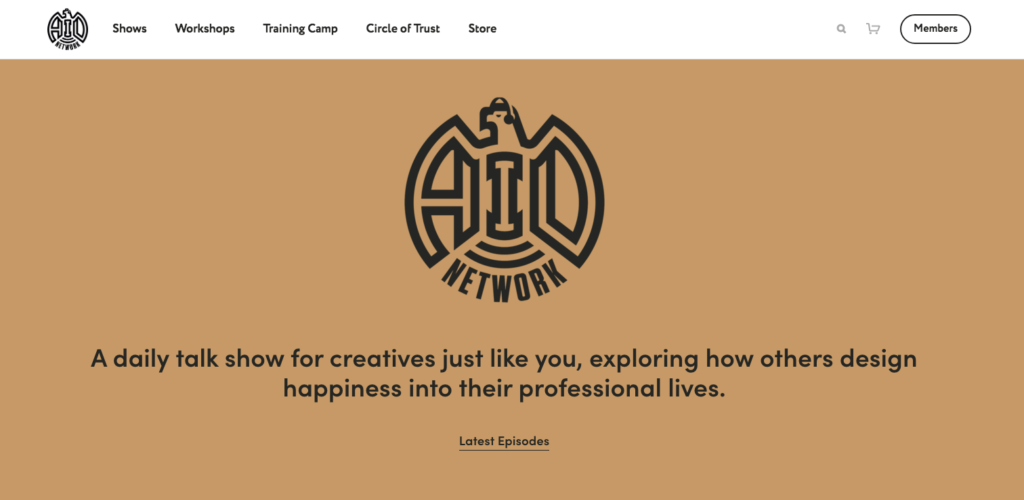 3. The Reflex Blue Show
Hosted by Donovan Beery, a designer living and working in Omaha, Nebraska, The Reflex Blue Show is a digital broadcast covering graphic design, web design, pop culture, and inspiration from brilliant individuals currently working the industry. 
Presently in its eleventh season, with more than 190 episodes for you to work through, it's highlighted an impressive selection of visitors over the years, including Val Head, Jessica Hische, and Stefan Sagmeister.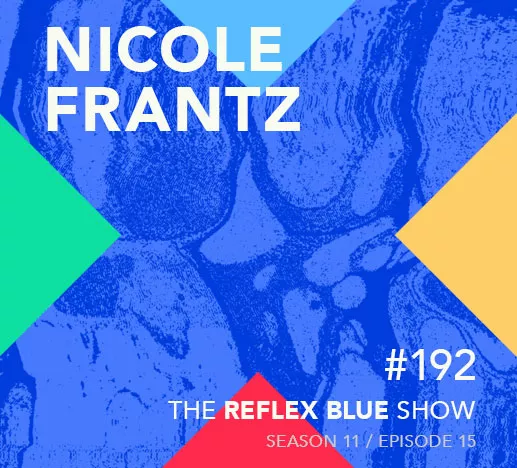 4. 99% Invisible
Hosted by Roman Mars, the 99% Invisible webcast is pretty much all about ideas that go into the things we don't consider, just like the unnoticed design and architecture that shape the world all around us. Interestingly, the show's name came from a quote by Buckminster Fuller: "Ninety-nine percent of who you are is invisible and untouchable."
With more than 300 episodes, the show regularly features unique topics such as branding, flag design, and inflatable men in parking lots. You'll have to listen to it yourself to get what we mean. The podcast's primary goal is to reveal unseen and overlooked aspects of design, architecture, and activity in the world. 
So, each episode usually focuses on a specific topic or example of design and often includes interviews with architects, experts, or people who have been part of the design industry for a while and have many insights to offer.
With three episodes per week, this podcast also stands out in its consistency, so you'll be getting new content more often than not.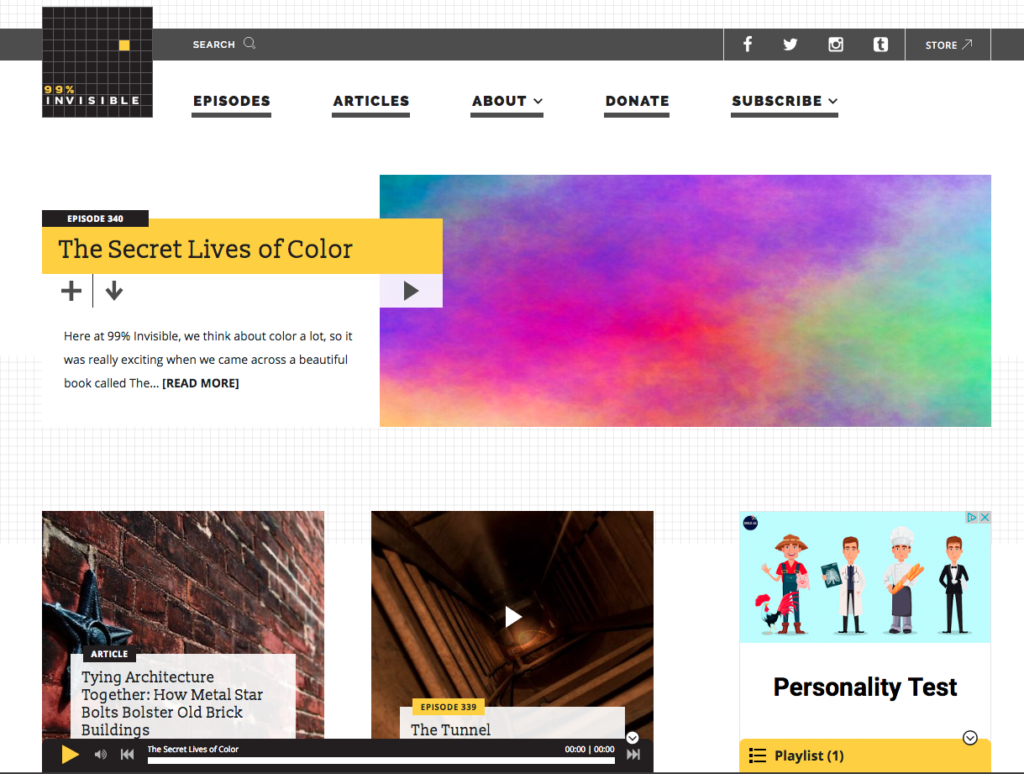 5. North V South
In England, there seems to be a never-ending battle between the North and South, and this podcast is where things interesting. The two regions meet up in this digital broadcast, as two English graphic designers – one from the North and one from the South. They join forces to talk all about design, illustration, technology, books, and pies.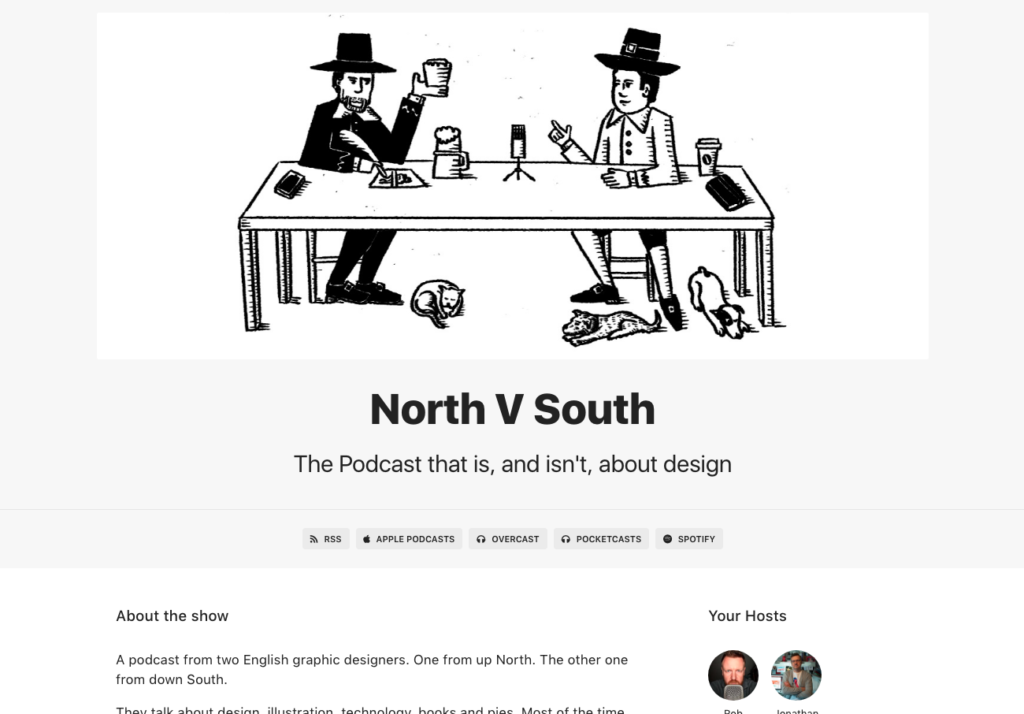 6. The Honest Designers Show
The Honest Designers Show started as a humble chat between friends and has grown into one of the top podcasts for graphic designers. 
The show offers an insightful look into modern designers' lives so that you can relate and understand what it takes to become a successful designer. Design Cuts CEO Tom Ross and experienced designers Ian Barnard, Lisa Glanz, and Dustin Lee give you an honest, unhindered perspective on what the design life looks like.
The podcast covers various topics from developing a personal design niche and handling burnout to branding your business, networking, and using social media to increase your following. 
With more than 100 episodes, the show has answered many listeners' questions and featured various guests. These have included industry-leading names such as Aaron Draplin, Lauren Hom, Aaron Blaise, and Blair Enns.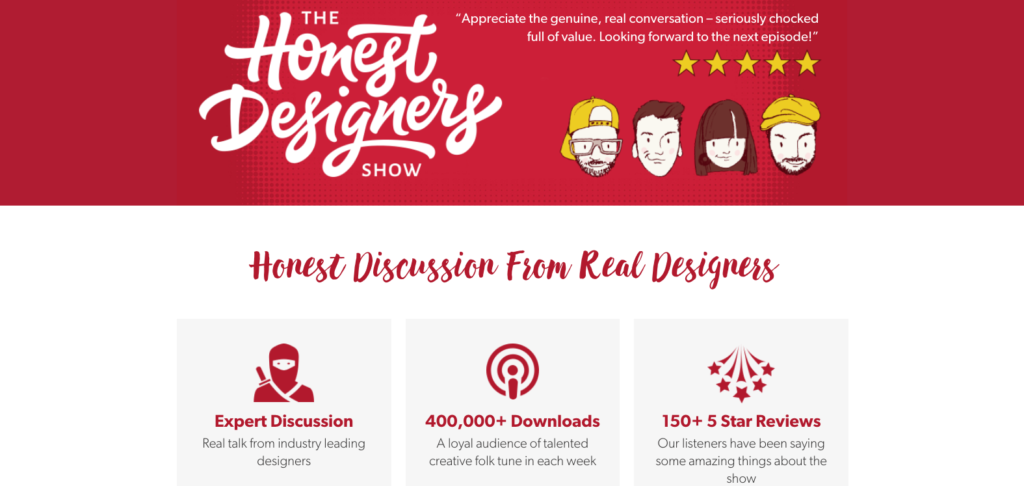 7. The Design Recharge Show
Launched in 2014 and hosted by Diane Gibbs, the Design Recharge show is a weekly design-based podcast committed to energizing your creative batteries through stimulating discussions with industry pioneers, rising fashioners, artists, typographers, and different creatives. 
This podcast is the place where creators interact weekly about design-related topics and ideas. The best part? They don't even have to leave their workplaces or take out work hours from their day.
So, if you want to feel part of a creative bubble of designers and their community, this is the podcast for you.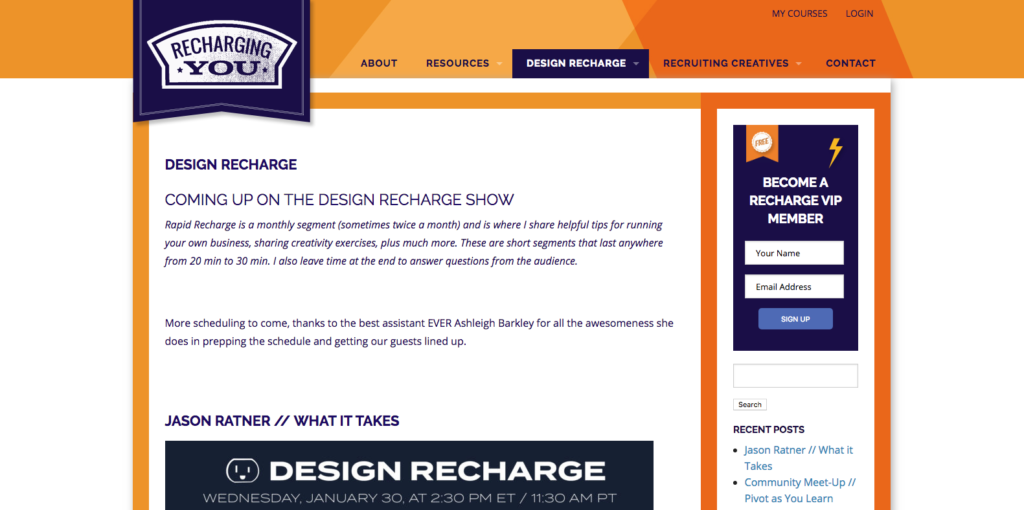 8. The Deep End Design 
The Deep End Design is a design podcast hosted by Wes McDowell, Mikelle Morrison, and Nick Longo. It's suitable for both in-house designers and freelancers, so you'll be sure to get some value out of it.
What's more, it covers real, practical advice that you can implement in your design work. Hence, what sets this podcast apart is that it focuses more on the technical aspect of things. Moreover, it demonstrates real ways to improve your work (rather than just offering inspiration).
Almost every episode of The Deep End Design show has a unique theme. This theme revolves around discovering better customers to learn how to advertise your work. The hosts offer tips and strategies in their "Do Yourself A Favor" segments and answer audience members' inquiries.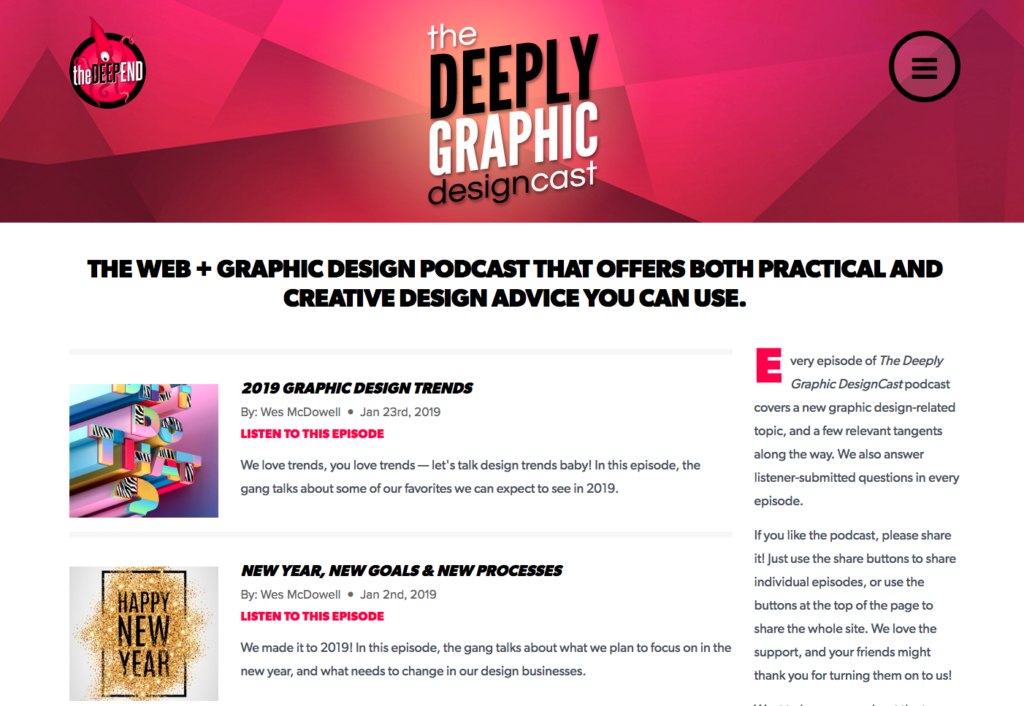 Final Word
Podcasts are an excellent way for designers to learn new things and seek inspiration. So, whenever you start losing motivation or perhaps wish to learn new design tricks, sign up for these podcasts and listen to an episode! 
We hope you enjoy listening to them. Happy podcasting!