The business trends in 2022 are rapidly changing because of a changing work model where more companies are now shifting and adopting a hybrid work model. And above anything, that means working on a strong communication strategy so your team continues to grow.
Thankfully, recent times have also increased the dominance of technology and automation in every field of work. This means that businesses now have the freedom to stay connected with their employees even when working from various locations.
With the evolving business world and increasing trends of the modern workplace, the demand for virtual team communication tools has also increased.
And that is what we're going to discuss today – the best team communication tools that you can use in 2022!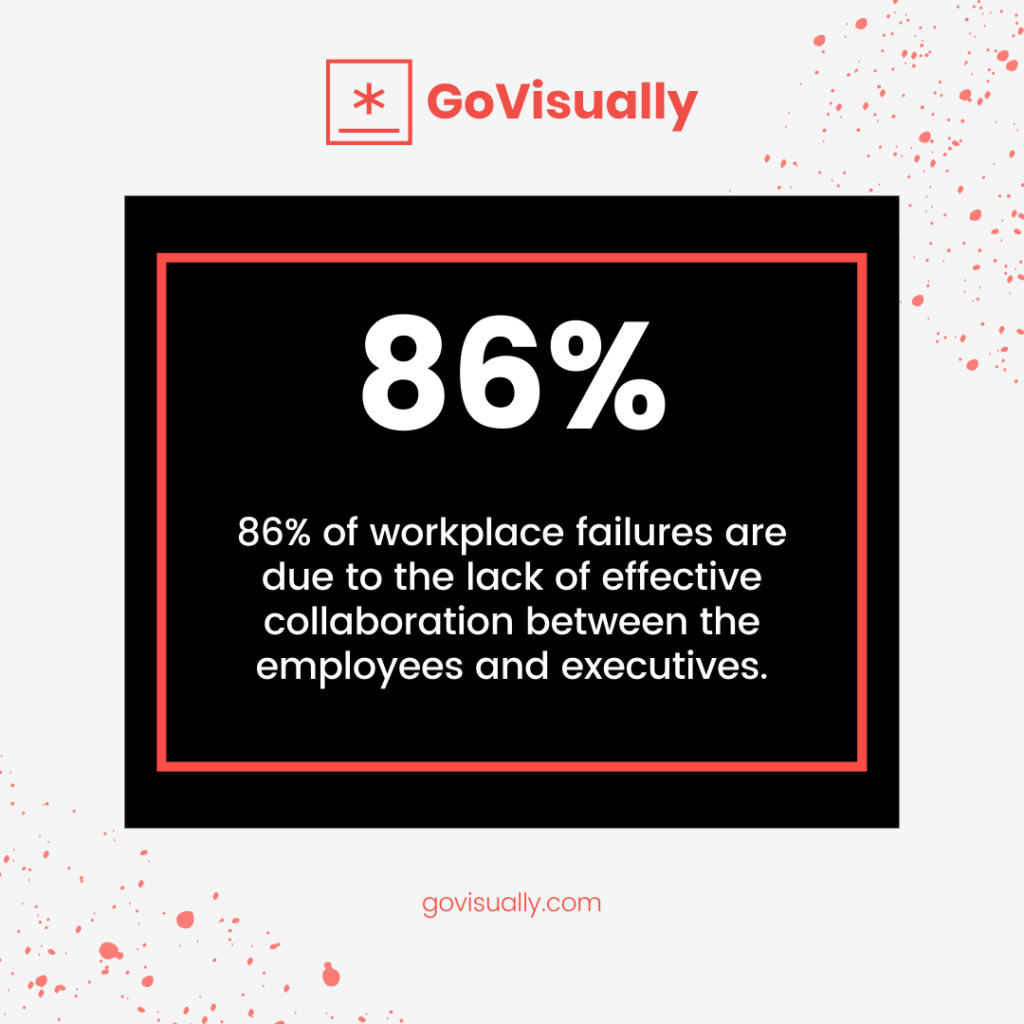 Before directly jumping to it, let's first understand what a team communication tool is and why it is necessary to have communication tools. Let's start!
What is a team communication tool?
The answer to what team communication technologies and tools are is that they are tools for team communication used to connect to people living in distant areas and locations.
The companies usually use video conferences, emails, and instant messages as communication tools. However, several other products could also be used for better communication leading to practical time usage and improved collaboration within the organization.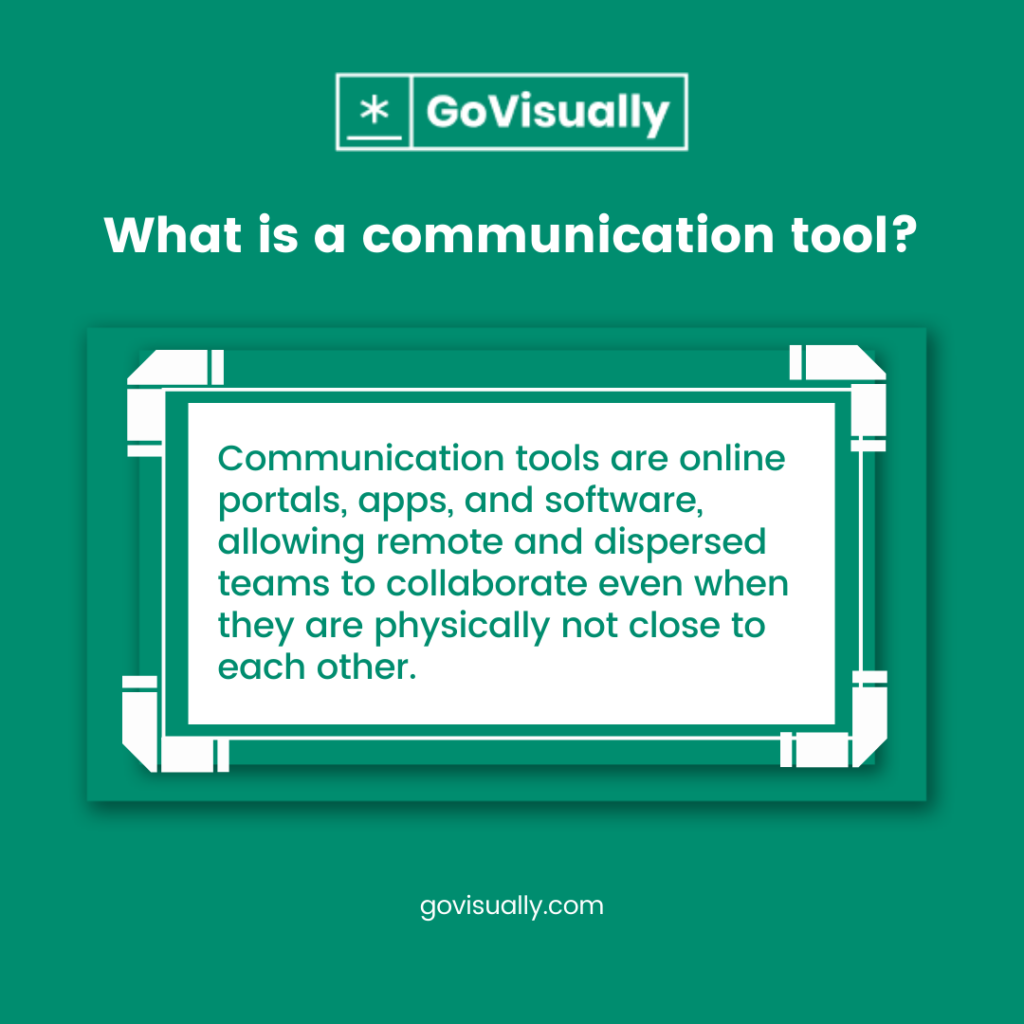 Why are communication tools important?
Remote team communication tools have made it easier for teams to collaborate, share files, discuss the work in groups, and attend online video conferences. 
Understand this – communication tools are more than just a platform to say hi to your teammates. They help you monitor the staff's morale, communicate across different departments, track tasks and gives updates on progress.
We understand how choosing the best communication tool for your team can become overwhelming. After all, there are so many online communication software.
The best tools, though, have several things in common.
In addition to improving internal communication within the teams, they also help get the work done quicker. The best tools allow sharing of information rather quickly and can automate repetitive tasks, leaving the team with much more time to get work done. 
Furthermore, a good tool also easily integrates with the pre-existing tech staff. Your aim should not be to buy a tool with no learning curve since your team already has enough to deal with, so giving them complex software and expecting them to master it is not a good idea.
Instead, the aim should be to find a tool that the team is already comfortable with, e.g., messaging apps and intranets that they're more likely to use even outside of work. The easier the communication tools are, the quicker the team will get used to them.
Now that we have a clear understand of why communication tools are important, let's review the top 8 for your team!
1. GoVisually 
GoVisually is one of the leading creative proofing software that increases the work efficiency of your team. It simplifies the design approval process and makes it easier to stay top of your work through faster team communication and feedback collection.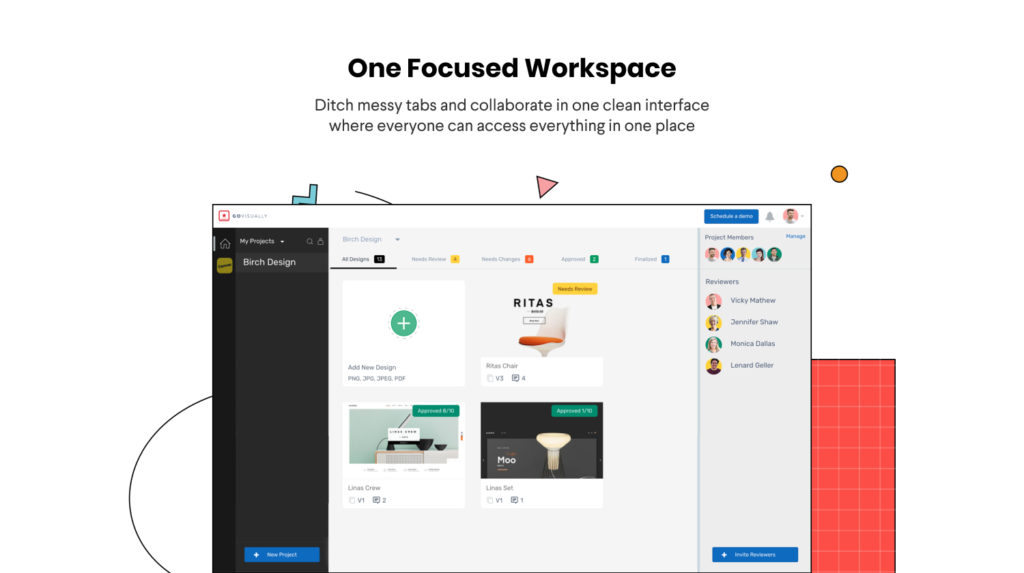 It lets you work on various file types and multiple projects.
The best thing is that you do not have to work with the chaos of emails. It lets you invite your team members, clients, and reviewers to come and review the work quickly.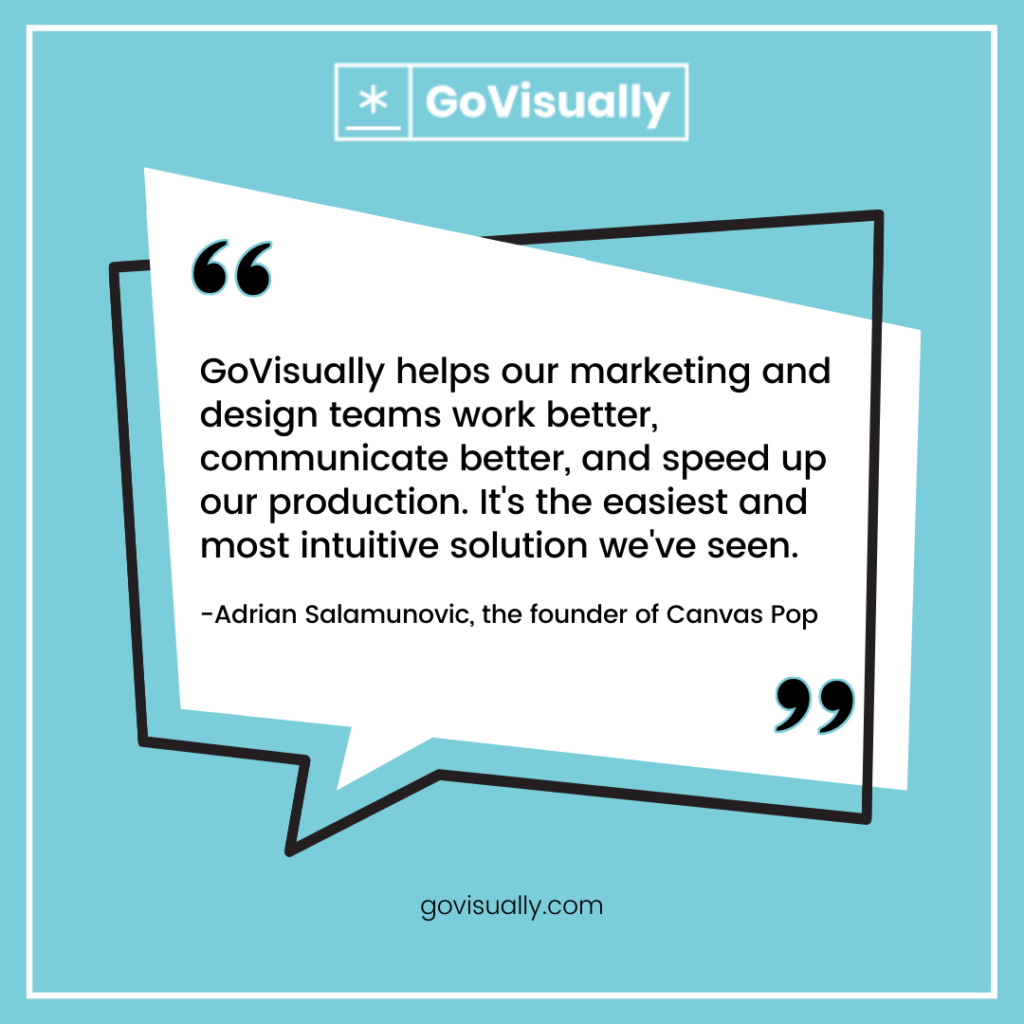 Pros
Creates a centralized system for the project to help manage the feedback.

Allows you to upload and annotate various file types.

Share with unlimited reviewers.

Keep all your revisions organized in one space.

Creates a centralized system for the project to help manage the feedback.

Automated notifications via email of the reviewer.

Automatically send reviewers a reminder.

Allows you to restrict certain proofs.

User-friendly automation tools.
Pricing
GoVisually has two types of paid plans, Solo and Team.
A solo plan of $20 per month is suitable for freelancers and small-scale businesses with fewer needs.
A team plan is $50 per month, which is the best for large-scale companies. 
2. Slack
Slack, launched in 2013, was primarily designed for professional and organizational communication. However, it has become popular as a remote team communication tool for businesses to communicate and centralize teamwork with time.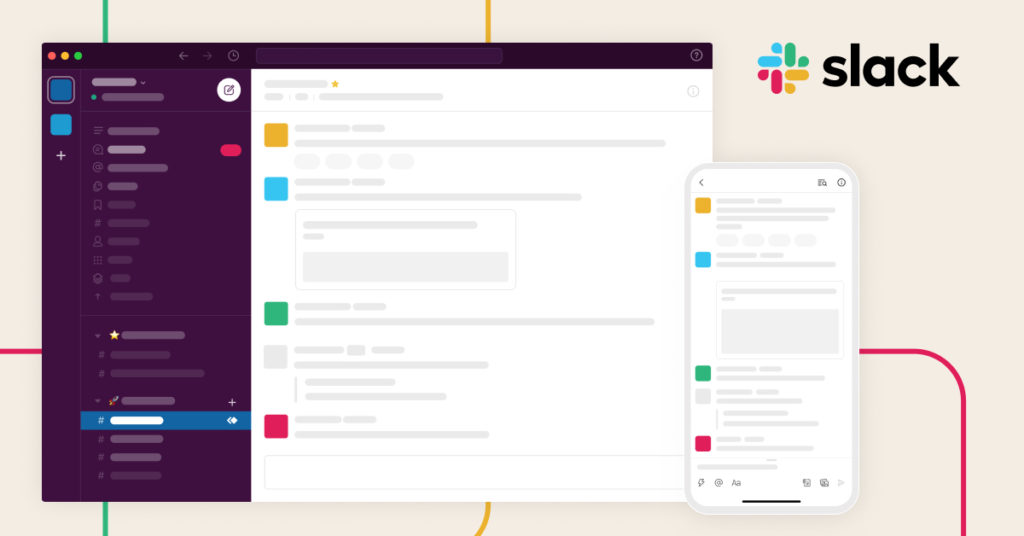 It is available as both a desktop and mobile app, providing users with a channel to communicate with the team without email or group text. 
Slack is one of the virtual team communication tools that features instant messages, audio/video calls, and file and data sharing and allows integration among competitors.
Pros
User-friendly messenger, which also allows one on one communication.

Comprehensive search function.

Hip design and copywriting.

Enables users to search for fragments of sent documents.

Integrations with other parties.

Wide-set of powerful features

Allows workplace customization. 

Through notification management.
Cons
Message history limit of just 10K on the free version.

The paid features of the application can be quite expensive for startups and new businesses.
Pricing
Slack also offers a freemium program; however, there are limitations to this plan. It has a 10K message history limit and only allows up to two participants in a video conference. The number of integrations is limited to 10, and only 5GB of file storage is available. However, the features increase with the plan. The Pro plan is $6.67 per user per month, and the Business+ plan is $12.50 per user per month. Enterprise plans are available on demand.
3. Trello
Trello has become a popular online project management software as one of the remote team communication tools. It allows users to collaborate with the team and run tasks related to the project without switching to other software. It makes it easier for users to see the task assigned to them and see what has already been done to it. Moreover, it is easier to move the task around with this software.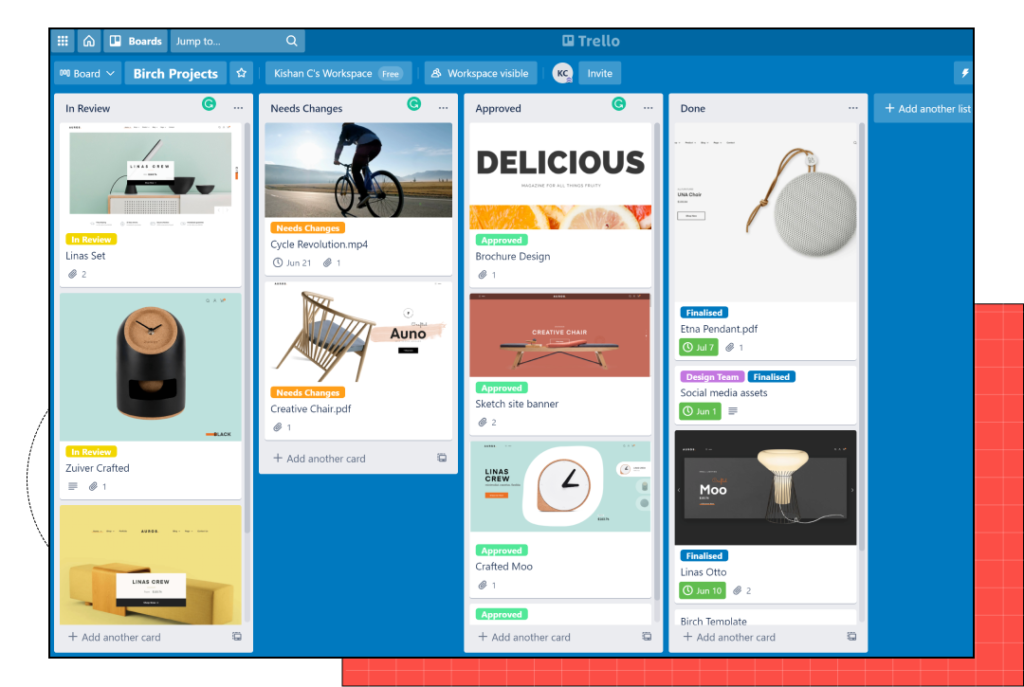 With this application, you can make new boards, list down items and cards and move them according to priority. Users can also show the project's progress and individual tasks and move the projects to the appropriate board.
Pros
Keeps the company's projects organized.

Allows assigning task labels, participants, and due dates.

Allows you to add files, checklists, and comments.

Easy, Drag-and-Drop Editing.

Organize the daily activities by keeping track of them.

Card Records Archive.
Cons 
Inability to track time.

Has limited storage.

Trello relies on the internet for users to see the task.
Pricing
Trello offers a free plan for the teams looking to organize their workflow. The standard pack is $5 per month per user. The premium plan is available for $10 per month per user, which is best for teams of up to 100 to organize more work. An Enterprise plan is available for $17.50 per user; it allows more security and controls.
4. Microsoft Teams
Microsoft Teams are among the best tools for team communication that allows businesses to video conferences, send group and private messages, instantly see your frequently viewed documents and customize the message alerts.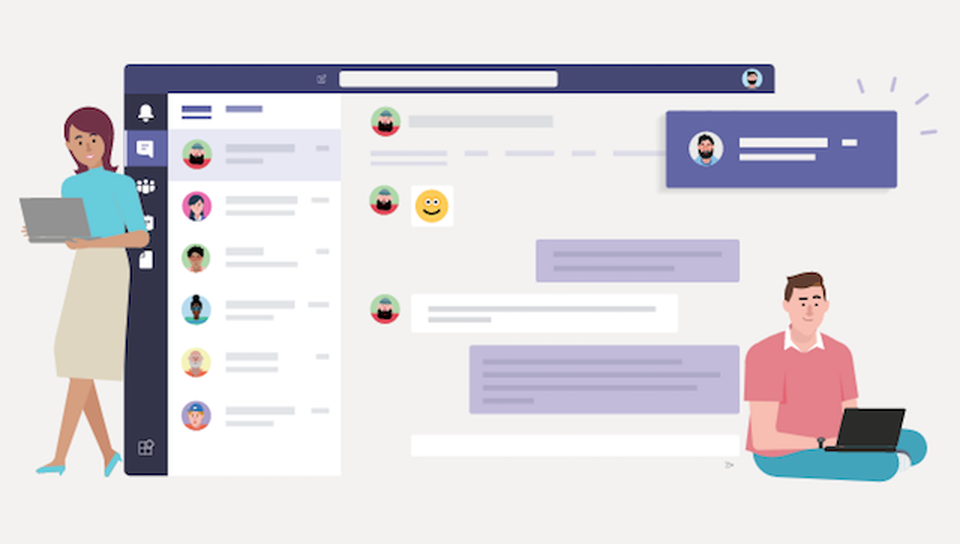 It is another virtual team communication tool that Microsoft developed. This tool allows your team to edit files securely and look at mentions, likes, and replies on work.amg 
Pros
Allows users to send voice messages. 

Easy to share pictures and documents. 

Full integration across Office 365 apps

1TB cloud storage per user available.

 Other Microsoft Office tools in one package.
Cons
Puts a high load on the CPU.

Difficult to start.

Complicated interface.

Conference participants must be authorized to speak or share the screen under the company's account.
Pricing
The basic Microsoft Office 365 plan is $5 per month per user. And the full office 365 Business standard package is $12.5 per month per user. 
5. Zoom
Zoom is one of the important tools for team communication that became popular during pandemics. It is a cloud-based video conference platform that uses end-to-end encryption, allowing teams to collaborate. With Zoom, businesses can virtually interact with their employees no matter their location.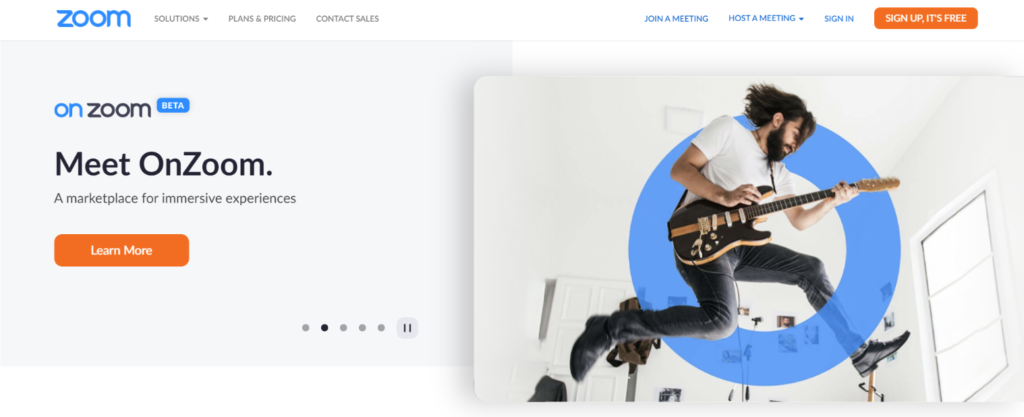 It allows users to have a one-to-one chat, group calls, video meetings with over 1000 participants, webinars, and training sessions. Users can also choose fun customizable backgrounds and aviators and record the video.
Pros
Allows users to schedule meetings.

Can support up to 1000 participants.

Allows you to record calls.

Screen share option available.

Users can annotate on the screen.

Drag and Drop file sharing option available.

Allows you to send meetings links and invites.
Cons
The free plan call limit is just 40 minutes.

Only 100 participants can enter a meeting in a free plan.

Inconsistent Cloud file Sizes.

Security issues are significant in Zoom.
Pricing 
The basic plan is free of cost; however, this plan has several limitations.
The pro plan is $13.99 per month per host. The Business plan is $18.99 per month per host, and a minimum of 10 hosts are required. And the Enterprise plan is $18.99 per month per host, and a minimum of 100 hosts are needed. A free trial is also available.
6. Skype
Skype is a software that was first launched in August of 2003 and eventually gained popularity as it offered its users the ability to make free video calls, send messages, and share files. It became easier to make free-of-cost calls over the internet using Skype, which used VoIP technology. It is easy to use and download and can work on all devices.

To have the best experience, users should use advanced speakers and cameras. 
However, with the increasing trend of Skype turning into a 'hang out' tool in 2014, Microsoft chat for business rebranded into Skype for Business, which motivated the companies to turn toward the paid program of Skype.
Pros
Allows instant messages.

Live audio/video conference.

Real-time collaboration with up to 250 people in the paid version.

1TB of storage in the paid program. 

Allows third-party integration.

Allows instant messaging, monitoring, and reporting.
Cons
Difficult to start the paid version.

Limited integrations (primarily integrates with other Microsoft products).
Pricing
Basic Skype is free of cost; however, Skype for Business is included in the Microsoft Office 365, and the packages include. $69.99 per year for one user and $99.99 per year for five users.
7. Chanty
Chanty is a team collaboration tool that features a clear UI and UX., which means that it is an excellent tool for the team communication process. It allows users with unlimited message history and allows both one-on-one and team communication.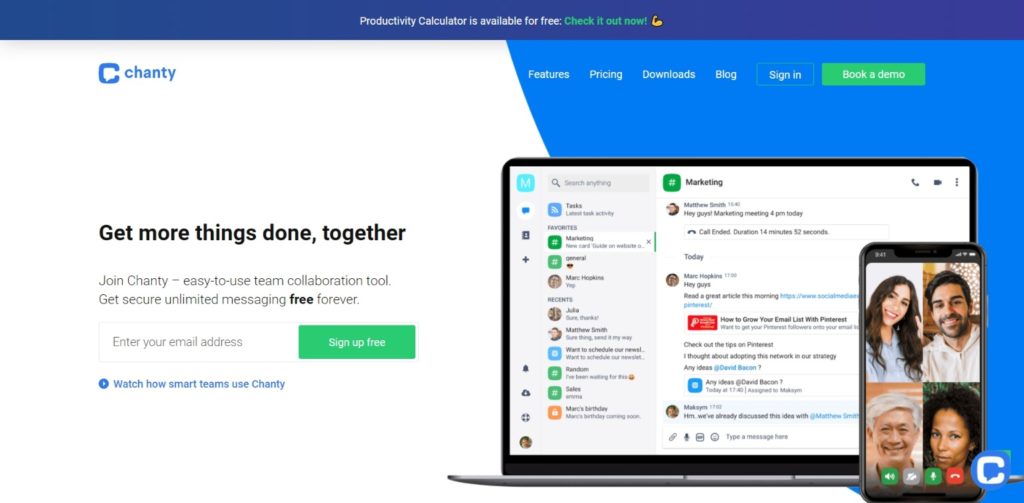 Messages that are sent can easily be turned into tasks assigned to the team members. There is a unique concept of 'Teambook' with Chanty, which organizes all the communication on one platform. 
Pros
Unlimited storage of message history.

Clean and simple interface.

Unique Teambook feature which keeps the work organized.

High-quality audio/video calls.

Built-in task manager.

Integration with more than 1500 apps.

Allows you to send voice messages. 

Easy to start and easy to use.
Cons
Some custom integration is not present. 

Limited customization of schedule.

Inability to create different channels.
Pricing
The free plan of Chanty is available for teams with up to 10 members. The pricing for paid plans starts from $3 per seat for more than 10 members. 
8. Office 365
Office 365 is one of the best document collaboration tools for team communication. It improves productivity and helps you manage the team with its cloud designed explicitly for team management. Its services combine several Microsoft apps, and the main goal is to keep the most up-to-date Office apps.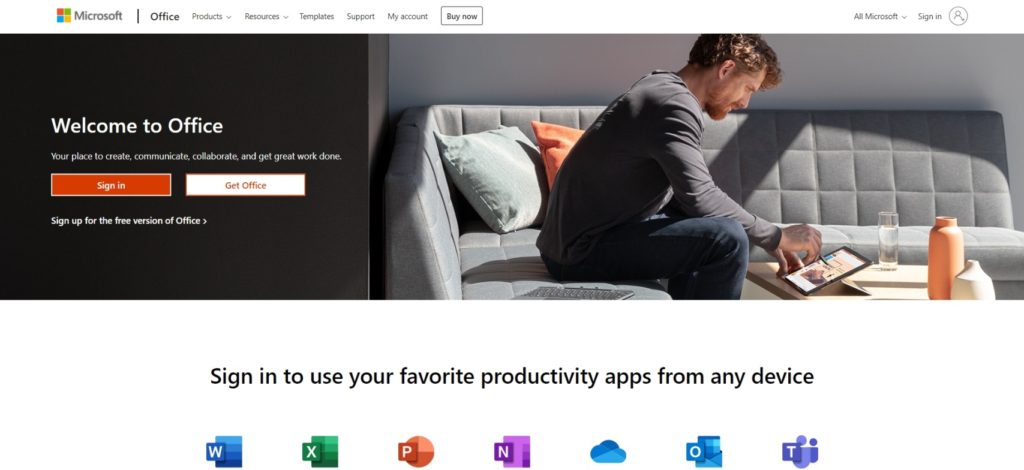 Pros
Helps you effectively reach the customers and employees via email and calendars.

Allows access, share, and storage of about 1TB storage per person. 

Connection with the team via group chats and online meetings.

Protects the employee's data and user information.

Allows both internal and external share of files.
Cons
Subscriptions are not available for everyone.

Constant updates which make ongoing changes.

It Shows major security concerns.

Does not work without the internet. 
Pricing
The Business plan is for $8.25 per user per month. The Business Premium plan is for $12.50 per month per user. At the same time, the Business Essentials plan is for $5 per month per user. A free trial is also available without the credit card requirement.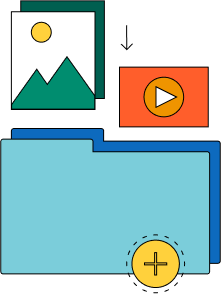 Need a quick way to share large files and creative assets?
With GoVisually Share, it's absolutely free! Try today.