Trello is arguably one of the best task management tools in the business world. 
Trello took the corporate world by storm when Atlassian purchased it in 2017. With its Kanban-style board functionality, it makes collaborations and teamwork a piece of cake.
And what's even better is that Trello integrations further help you streamline the work process. You can add power-ups to your board and even integrate with super-amazing software to speed up your projects.
So before we explore some of the most essential Trello integrations, let's look at how exactly does Trello work.
Here's a simple breakdown for you. 
How Does Trello Work?
Trello is a task management tool. The interface is spread out in the form of "boards" and "cards". You can have separate boards for each team in your organization. Within the board, you have cards that represent different tasks and stages of your team's workflow. For example, "Tasks to Assign", "Editing and Feedback", and "Completed". This makes task tracking easier and tasks easier to manage. 
You can add members of your team to each board and card so everyone can see what's going on. On the cards, you can set due dates, deadlines, and labels that elaborate on the nature of each task.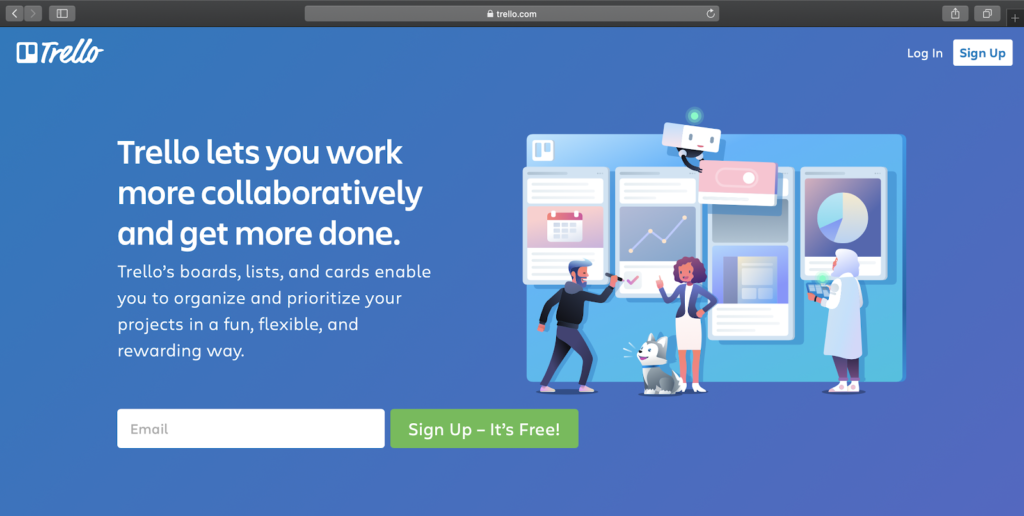 Trello Features
Here's a list of some of the handiest Trello features;
Attachments

Checklists

Labels

Cards 

Boards

Integrations
Trello can also integrate with some of your other office-favorite apps such as GoVisually, Gmail, and Slack. These integrations are "power-ups" that help optimize your workflow and efficiency. 
5 Best Trello Integrations to Supercharge Teamwork 
Here's a list we've compiled for the best integrations Trello has to help you work faster and better. These power-ups are great additions to your team management toolkit, whether you're a software developer, designer, marketer, work in customer service, or work in project management, Trello is your one-stop shop for team management. 
Without further delay, let's get into our top picks for Trello integrations!
1. GoVisually
GoVisually is an online proofing tool where you can review and share feedback on digital creative assets. These include PDFs, images, videos, and even gifs!
GoVisually allows teams to proof PDFs, eBooks, designs, and videos online. This is excellent for collaborative feedback and saves you plenty of time going back and forth on emails. You can easily provide feedback and edit work in real-time so you can forget about creating multiple copies of edited work. This is especially useful for creative businesses that go through loads of design work before finalizing drafts. 
And with the newest Trello integration through Zapier, you can now boost your productivity even more! 
With the Trello and GoVisually integration, you and your team can keep track of tasks and revisions. The revisions and progress made on a design are tracked through automated labels and cards. 
Additionally, you have all the creative assets from GoVisually, its features of version history and feedback, in one place on Trello cards. GoVisually sends an automated link to the Trello card for a seamless editing stage if any revisions are made or feedback is given. Finalized designs and work can also be downloaded through either space. 
So, if you haven't tried Trello's GoVisually power-up yet, this is your sign of giving it a shot and automating your workflow.
2. Slack
Slack is a business communication app and platform. It is a one-stop-shop for communication within an organization. Slack allows you to send and receive direct messages, have video calls, and create channels that are essentially group chats.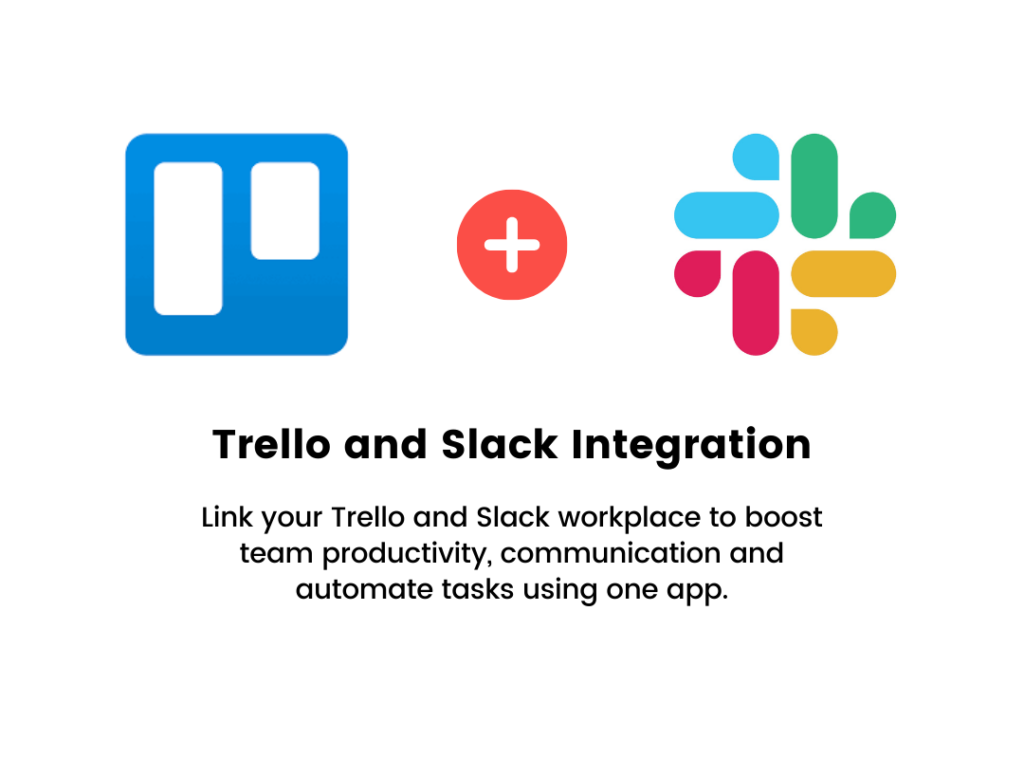 You can create channels for different teams in your organization to optimize communication with them. Slack is one of the most popular business communication apps used by millions of offices around the world. 
Trello allows you to link your cards to Slack as a power-up. Trello's integration of Slack lets you attach Trello cards to direct messages on Slack. Alternatively, you can connect direct messages on Slack to the cards on Trello. Slack also gives you automated notifications when changes happen on linked Trello boards and cards.
So, if there's an update, comment, or a task is moved to a different card, you'll be notified! 
With Trello's Slack power-up, you and your team can communicate, collaborate, and track progress on tasks. It sounds like a pretty good deal to us! 
3. Google Drive
Google Drive is a fan-favorite file-sharing and storage tool used by millions of people worldwide. You can use Google Drive to store your media files and documents, share editable links, and give feedback on work in real-time.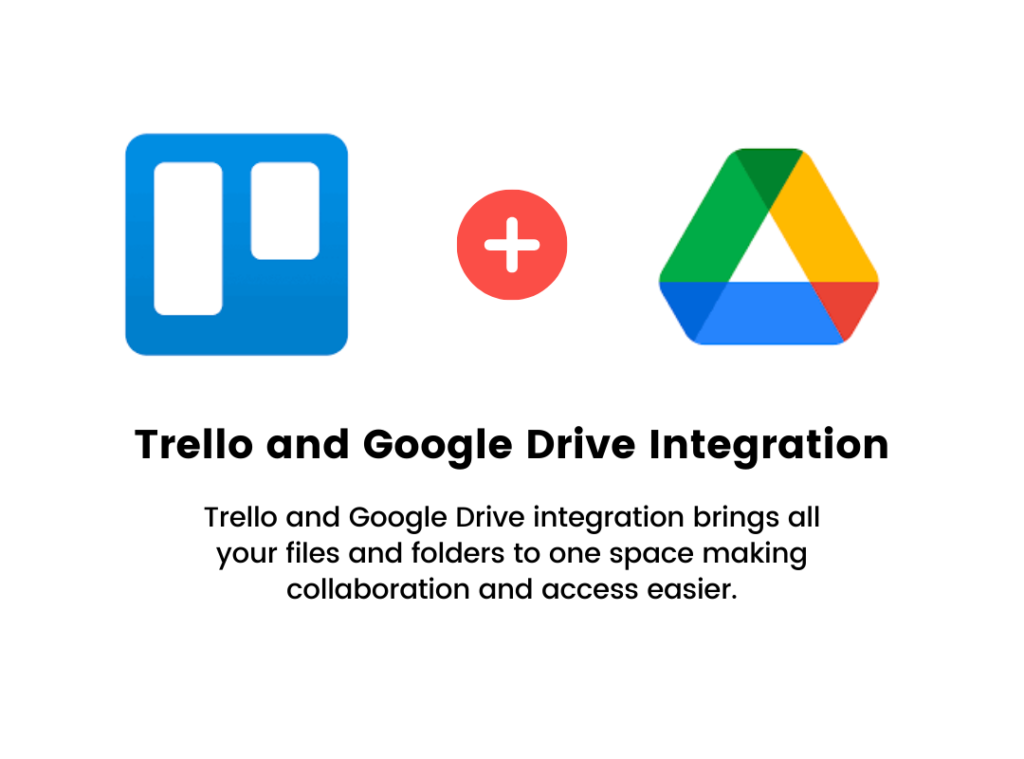 With Trello's integration of the Google Drive power-up, you can attach any folder or file from your Google Drive to Trello boards. This power-up also gives you an in-built file search so you can locate your files hassle-free! 
Moreover, you can preview files attached to your Trello cards. And you can present Google Slides presentations on your Trello cards. The Google Drive power-up is an excellent way to boost productivity and efficiency of project management, optimizing feedback and revisions in your team. 
4. Gmail
Gmail is the biggest email provider in the world with over 1.5 billion users globally. With Gmail, you can send and receive emails, automatically filter emails, create calendar entries, compose emails through Google's AI, and even use the service offline.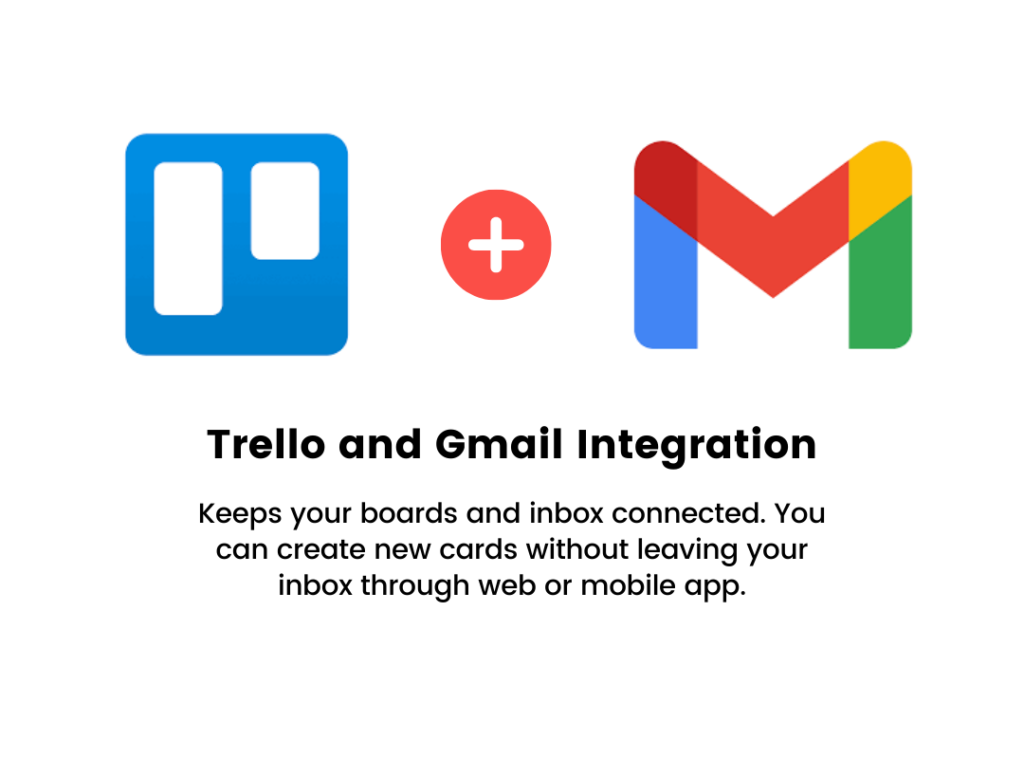 Chances are, nearly everyone you know has a Gmail account, and your office probably uses Gmail Workspace for work-related emails. It's fast and it's easy to use! With Trello's Gmail Power-up you can send emails directly from Trello cards. Additionally, you can attach emails and email threads to your cards. You get notified when a card is updated and a change has been made. 
This power-up is excellent if your team works in customer service, client outreach, or even email marketing. This is also great if you want to assign emails and clients to Trello members. 
5. GitHub
GitHub is perhaps the biggest, most popular software development platform in the world. It allows developers to proof their codes, collaborate online, and manage their work online. Some other popular GitHub features include Gist Code, Git URL shortener, GitHub command-line interface, and GitHub emojis.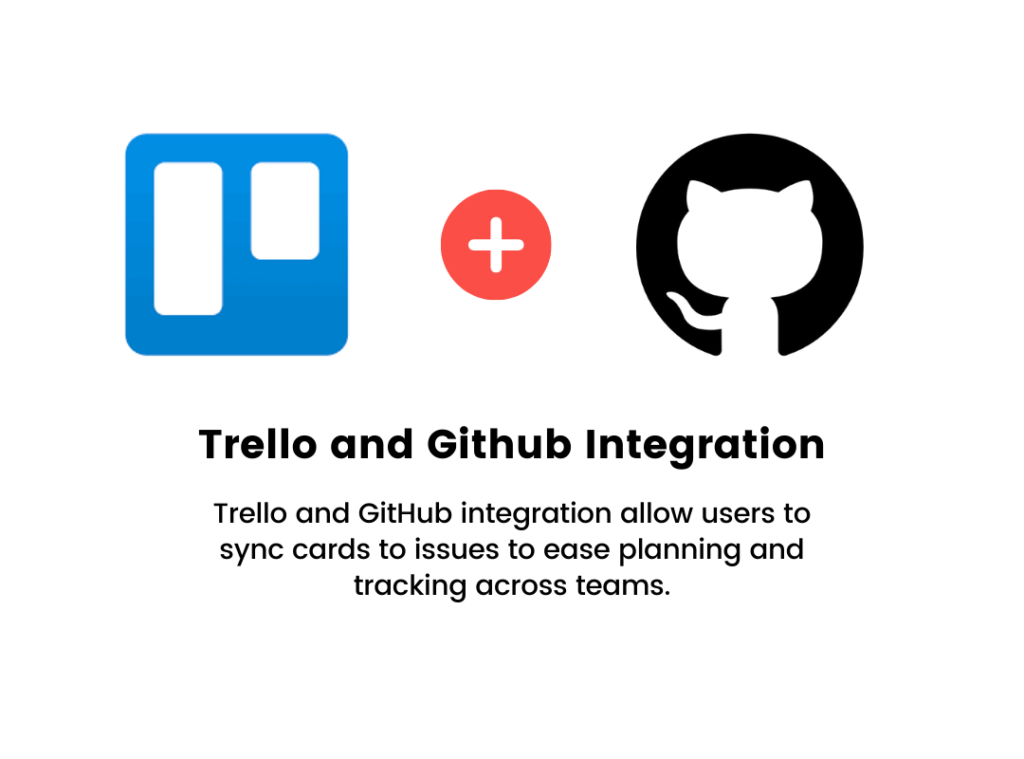 Trello's GitHub power-up lets you review your team's developer work from the Trello cards. You can also add comments, issues, and pull requests to Trello cards. Additionally, this power-up enables you to connect code repositories to your boards on Trello. 
Trello also lets you see pull requests on Trello cards without having to switch back. If you want to move to GitHub to work on something, you can do it directly from Trello! 
Key Takeaway
Trello is an excellent project management software that significantly boosts team communications and collaborations. But combined with super powerful integrations, it can help automate and optimize your work productivity even more!
The one integration that would definitely help you bid farewell to long reviewing processes is GoVisually. Paired with Trello, it can really move mountains when it comes to streamlining and simplifying your workflow.
Connect GoVisually to Trello today, and watch your creativity and efficiency touch new heights.