Before you brand your business, ask yourself this; are you aware of all types of branding? If not, how are you sure that the way you're branding your business is the right way?
Confused? Let's break it down for you.
There are essential elements that keep any brand running smoothly. These features include your logo, brand book, the color palette for the brand, and even the font selection. And while each element has its own value, together, they work to create the right brand identity for your business.
Usually, when we talk about a brand, we talk about the business plan, logistical idea, and how its financial matters will be handled. However, in today's digital world, that is not enough.
It would help if you had your brand identity for marketing purposes as well as internal direction. And this identity is your business' branding. However, branding itself is a vast term that encompasses many different aspects. To make a definitive decision for your business, you need to understand all types of branding.
Luckily for you, we will be covering all 8 types of branding and their use case today. Let's start this ride!
What is branding?
Let's start with a quick revision on what branding is.
In simple terms, branding is a part of marketing. The brands create an identity using different colors, symbols, and designs to ensure that the brand is identifiable by potential customers. At the same time,  it's a representation of the company and how you'd like people to perceive it. 
Branding helps create a long-lasting impression. But more importantly, it enables you to distinguish yourself from your competitors. 
You can leverage your branding to develop different company areas. This can include marketing collateral, advertisements, merchandise, logos, and print media.
There are also several different terms for branding, but in reality, they're all the same. These terms majorly include brand identity, brand values, and brand positioning. 
6 Reasons Why Branding is Important
Let's look at the 6 main ways in which branding can elevate your business presence.
It allows recognition
Branding allows for more recognition by presenting a unique identity. In this case, your brand logo becomes an integral part of branding because it acts as the company's face. So make sure that you use a unique logo concept.
Helps you get more customers
If you brand your business correctly, you can create a culture that invites more people. Building up your brand like a community helps gain traction. That's because people generally like being included, and creating that effect can help your brand get more customers.
However, that is only possible when you brand your business properly! Otherwise, you might be gaining attention but from the wrong audience set.
Allows you to create better marketing strategies
Marketing and advertising are vital parts of branding. That's because they need to be in line with your brand values and positioning.
But if there are no guiding principles, your marketing campaigns can quickly fall apart. That is where branding can help save the day! It works as a backbone or set of guidelines for effective strategies.
Helps increase your company value
Every company wants to do a profitable business. With the right branding, you can scope out the right opportunities and increase company value.
Improves employee satisfaction and morals
People generally tend to feel demoralized and disincentivized if they don't have any guiding principles at the workplace. And in the absence of strong branding, the chances of this occurring can increase.
On the other hand, branding cultivates motivation and good company culture by promoting similar employees' values and incentives.
Creates a sense of trust in the market
As a new company, you're more likely to get business if you brand yourself the right way. Ask yourself who is your primary audience and what objectives are you trying to achieve. This would help you understand the opportunities you should be seeking and the activities you should be doing to increase trust.
With branding, your prospective client or buyer feels more comfortable purchasing from you.
8 Types of Branding
Different types of branding are used worldwide, and while all of them have their importance, all kinds of branding can't be used simultaneously. That's because every type has its own set of objectives and guidelines.
Personal branding

Service branding

Product branding

Cultural branding (Also known as geographic branding)

Retail branding

Online branding

Offline branding

Corporate branding
Let's analyze each of these 8 types of branding.
Personal Branding
As the name suggests, this type of branding is specifically associated with a person. This would work best if you're a solopreneur or self-employed and starting a venture of your own. For instance, if you're a freelance writer or designer, you can opt for personal branding for your website and portfolio. Similarly, if your business is somehow related to your personal being (if you're a celebrity or famous person), this would also work great for you!
Although, do keep in mind that not all people require personal branding. You can be famous and still keep your brand different from your personal image.
The biggest benefit of personal branding is that you can leverage your existing fame to get more business. However, it can often backfire sometimes. That's because if something happens in your personal life, it can affect your business too.
For instance, Jeffree Star, the owner of a cosmetic brand by the same name, recently got into a controversy. And because of that, his new cosmetic line wasn't as successful as the previous ones.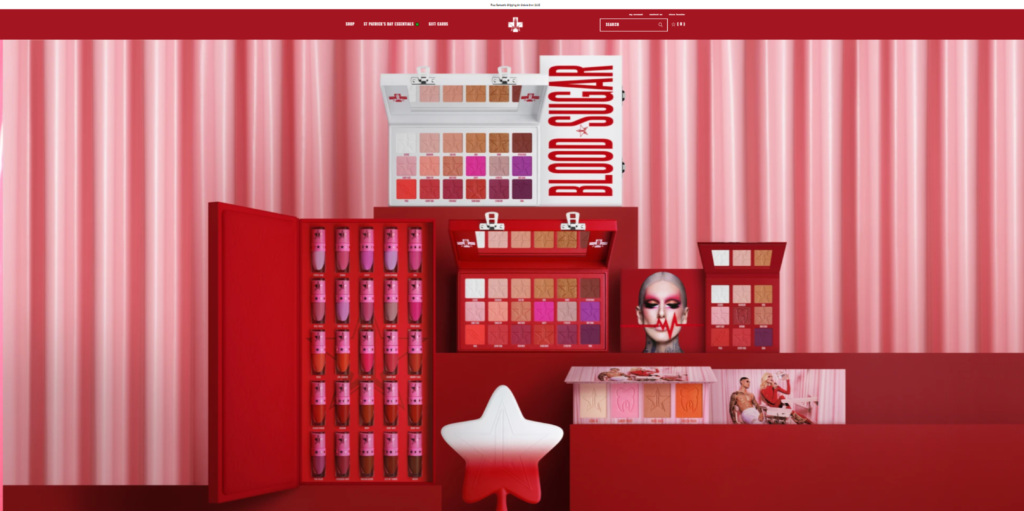 So, while personal branding can be helpful, it also has the potential of disrupting your business based on your personal life events.
Service Branding
It is entirely focused on the service that an individual or a company is providing. So if you decide to follow this branding, remember, all that matters is the service you provide to your customers and that it needs to be excellent. 
In simple words, you develop a trustworthy relationship with your customers using your service. Also, keep in mind that as a company, you can provide the services in different ways.
It can either be through a helpline, physically visiting the store, or even interacting with you face to face.
All you need to make sure is that they have the best experience in every case.
There are different elements of service branding that control each other. Since the number of channels through which the customers can contact you, it has become a little challenging to ensure the quality of service on all the platforms. 
However, even if it is difficult, you should still prioritize it. The better the service you provide to your customers, the more your company will improve its reputation in its customers' eyes. 
The most common businesses in the service branding include travel agents, hotels, and airlines. It could also include management or marketing consultancies.
It's because all of these industries are based on customer satisfaction. Get a good review out there, and people will come in, and a and review holds the equal potential to disrupt your brand image.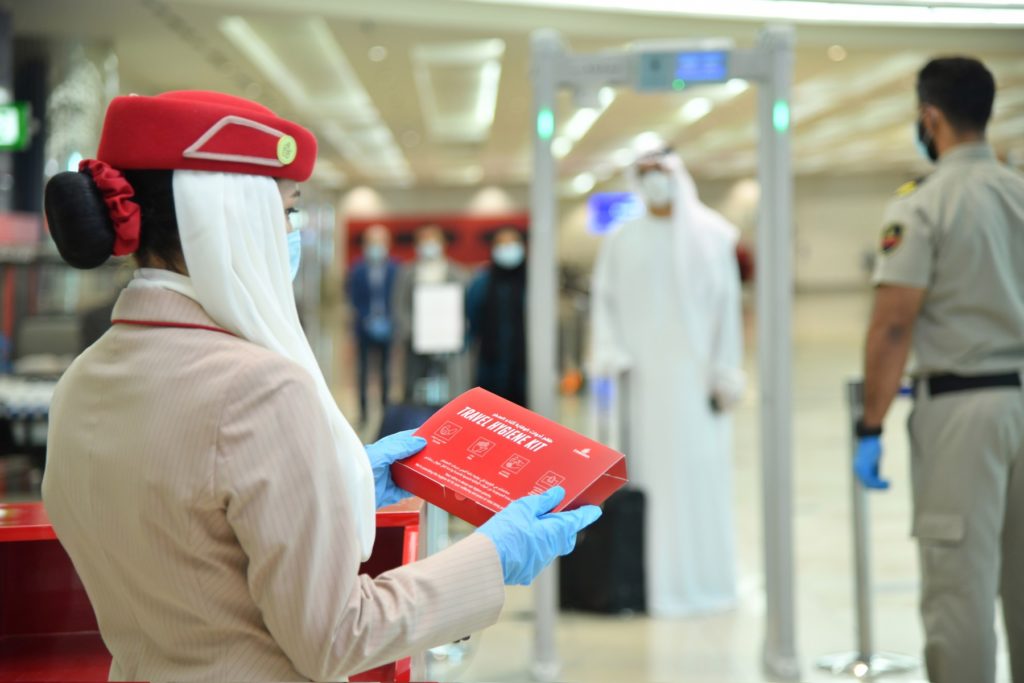 For instance, Emirates was one of the first airlines to introduce a travel safety kit in recent times. They're also ensuring that all SOPs are followed so the passengers can travel safely and comfortably.
Even initiatives like these can strengthen your service branding. And if you are in the service or hospitality business, you'll need a lot more of these!
Product branding
It is one of the most commonly used types of branding because it's based on your product. For that reason, you can see this type everywhere, expressed through various colors, images, illustrations, drawings, and words.  
The primary principle behind this to keep the customer journey and decision-making in mind.  Another essential factor that is considered is the competitors who are working selling the same product as you. You have to brand your product to solves your customer's problem creatively and uniquely.
So, it all depends on how effectively you use all the elements and brand strategy you create.
Here's an example of product branding being perfectly executed by Kirk's Soap. Notice how they've leveraged the sustainability aspect to brand their product and make it more likable.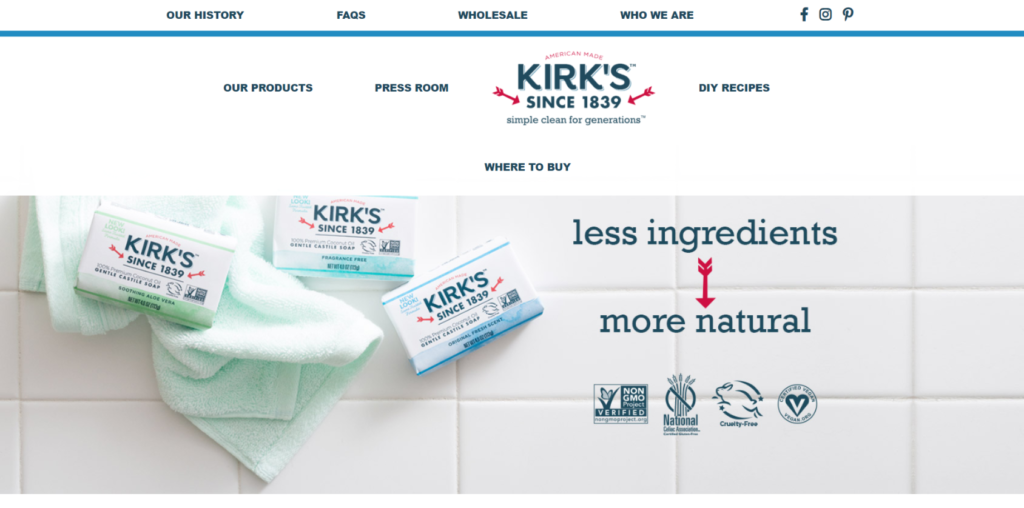 Cultural Branding (AKA Geographic branding)
Geographic or cultural branding is not very different from one another. That's because both types consider the geographic or cultural conventions of their target audience to brand the business.
It attracts people's attention because of the geographic or cultural association. And that is a leading reason why it's primarily used to increase tourism by highlighting the specific attractions, setting them apart from all the other countries.
Cultural branding focuses on an area's cultural aspects to get tourists and increase the revenue being generated. 
A great example of this can be Times Square in New York, an attraction for many tourists and allows the country to get many tourists.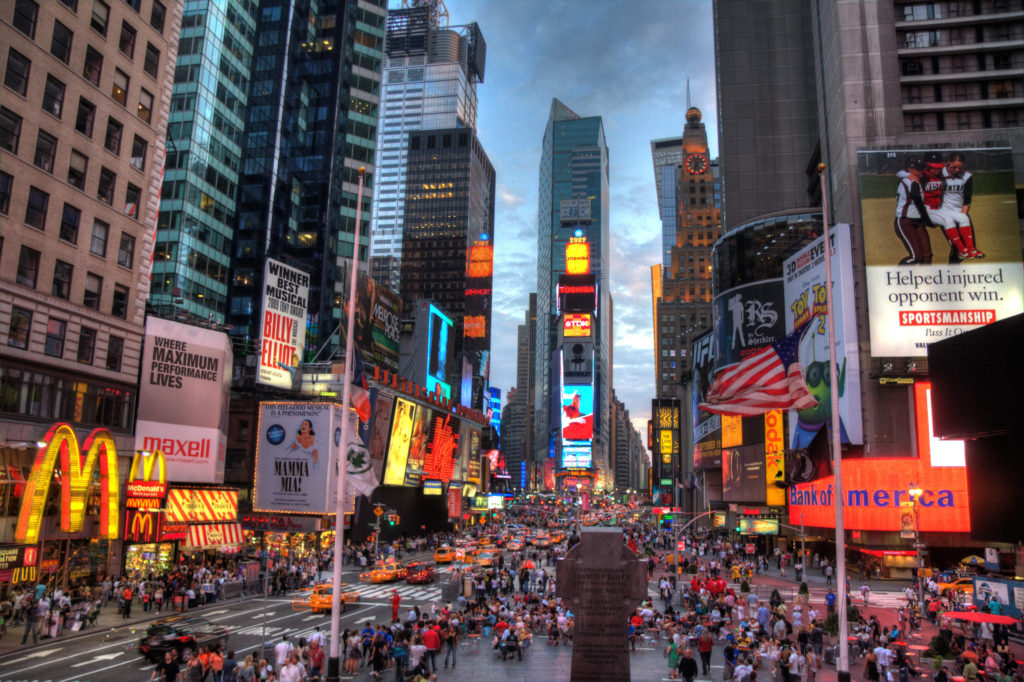 The state has made an official website for the location to spread the news of happenings around. And in doing so, they invite people to become a part of a culture centered around a geographic location.
Retail Branding
Retail is connected with the word 'retailers,' which means stores and retailers selling different products under the flagship on one brand. However, some retailers tend to sell only the products that belong to their brand.
But to do that effectively, they need strong retail branding. There most prominent examples of successful retailers include Apple and even Amazon, who sell their own branded products and have stores worldwide. However, the latter also has several leading brands' products under one roof.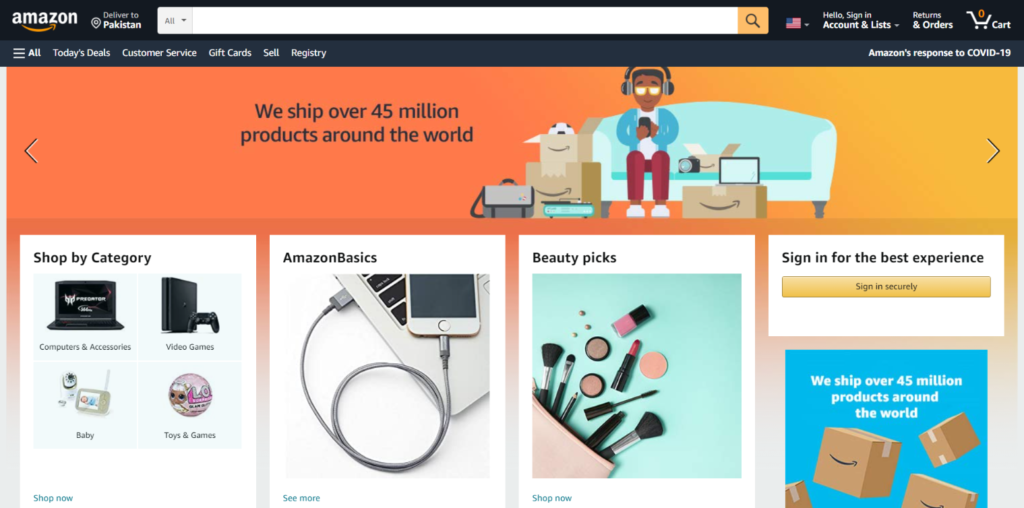 This branding is beneficial for eCommerce brands because of the recent shift towards online shopping. 
Online Branding
Online branding encompasses all kinds of brandings with an online space or wants to leave a digital footprint.
It includes all the online ads, posts, web design, websites, landing pages, even the message replies that the customers receive. 
Online branding and offline branding are different, but they tend to go hand in hand and are connected in many ways. For example, the way the staff responds to the customers online will be the same way the team responds to the customers offline. The various teams will use the exact choice of words to maintain a similarity; otherwise, there will be a difference in the brand identity. 
However, even for online branding, a proper brand strategy is maintained. Once you have that strategy, the content and everything else, including the design and marketing campaigns, are based on the branding. This consistency is critical in highlighting and promoting brand values.
Offline Branding
As mentioned above, offline branding and online branding go hand in hand, but there are some differences between them, setting them apart. So let's see what those differences are.
Offline branding happens offline, which includes all the offline channels like printing or in-person meetings. However, much like online branding, offline branding can encompass all the different types of brandings. 
Examples of offline branding can be the food companies and how all the offline branding that they do, including the boxed, labels, and everything else, is entirely and fully aligned to their colors, logos, brand values to make sure that the customers remember what the brand looks like and can recognize it anywhere.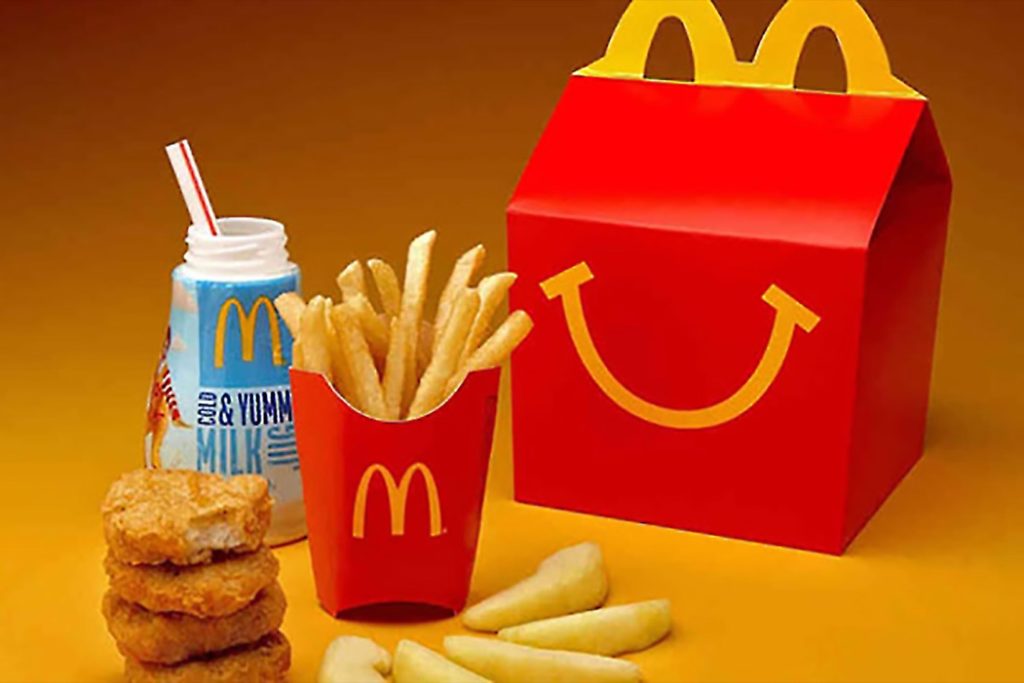 In fact, the packaging is one of the most significant elements of offline design. That is how most major companies like Mcdonald's can move towards customer retention – by focusing on branding even in offline channels.
Corporate Branding
And finally, we're onto the last type of branding – corporate branding.
Corporate branding focuses on the look and the success of a business. It involves everything, including the products, services, employees, name, suppliers, and every other possible connection to the company. 
Suppose a company has established itself as a luxury brand in its audience's minds. In that case, all the products that it sold will be expensive and luxurious, and they will attract a specific type of audience. On the other hand, if a brand has established itself as an affordable brand, its customer base will be entirely different. 
The best yet the most appropriate example of this type of branding involves the automobile industry.
Think of Mercedes and how it has established corporate identity to be very expensive and luxurious. Therefore, all the services and the products they provide are of a different standard than the brands that have the reputation of being affordable.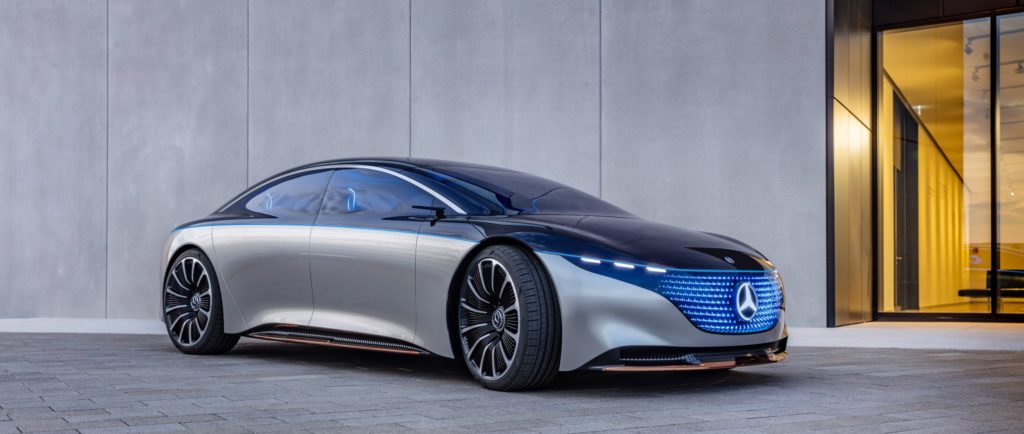 Corporate branding also has brand guidelines to ensure that the employees and the employers are also on the same page. The brand guidelines cover all of it through visual representation. Now, brands have shifted over to the internet, so they are now paying more attention to maintaining the right digital presence. 
Remember that corporate branding goes a long way, so keep your design trends up to date and align with the brand values and positioning.
Strengthen Your Branding With GoVisually
Now you know that the companies use various types of brandings according to their need and requirement. However, to ensure that your brand maintains the same brand image on all platforms, you must review all creative, offline, and online material being produced. 
Suppose you're a big company that would take up a lot of time. Even if you're a startup, you still need an efficient way of proofing your creative materials online so you can save time and resources.
So thinking of what to do? Surprise, surprise – GoVisually! Your ultimate online review and proofing tool for graphics and video reviews. You can upload as much content as you want and review it quickly to ensure that your brand image stays the same in all creative assets!