Marketing campaigns play the most significant role in making a brand memorable. They work towards giving a brand its image and voice. But most importantly, they add to the brand value of a business and projects sales.
The right marketing campaign can help you boost your business and give a particular emotion to your brand. There are various types of marketing campaigns, and you can use each one to reach new levels in your industry. 
With the growing digital world, we have more marketing strategies than ever at our disposal. It has become the norm for companies to use digital marketing to reach a wider audience and boost sales. It is also an excellent platform for you to share your brand story with people.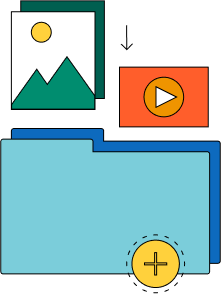 Need a quick way to share large files and creative assets?
With GoVisually Share, it's absolutely free! Try today.
What Is A Marketing Campaign? 
A marketing campaign is an organized strategy that helps any business reach its goals. The goals can be about launching and promoting a new product, creating brand awareness, or informing the customers about the company and products. 
There are various platforms a marketing campaign can be launched on. The platform you choose depends primarily on the type of marketing strategy you are using and the goals you want to reach. 
All excellent marketing campaigns follow one theme and strive towards achieving a specific goal or target. If the ideas being presented by the campaign are scattered or confused, it will fail to capture the attention of your audience and create an impact. 
Cut design & video review time in half
GoVisually is the #1 online proofing software to get visual feedback on Designs, PDFs & Video content.
Try GoVisually free today!
What Are The Components Of A Marketing Campaign? 
A stellar marketing campaign is made up of various components. It would help if you got everything perfect to pull off an exciting and engaging campaign. Here are some of the things that are an essential part of a marketing campaign.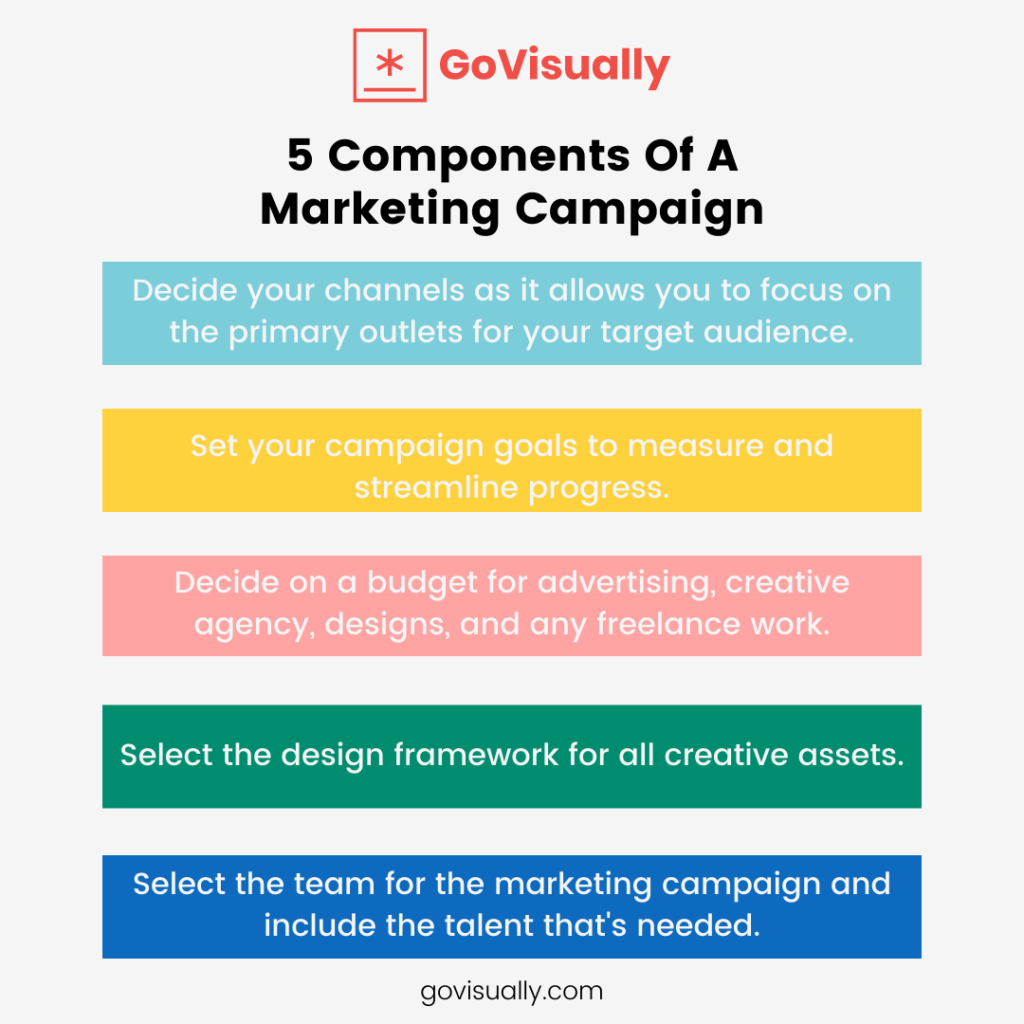 Channels
Before you launch the marketing campaign, you need to know where you need to upload your content. Deciding on your channels beforehand allows you to focus on the outlets that will help you reach your target audience and ignore the platforms that will not help you gain a loyal following.  
Goals
Deciding on the goals, you will reach with the marketing campaign enables the entire marketing process to be more focused and streamlined. It is also essential that you develop ways to measure how your campaign met the goals by the end. 
Budget
Of course, deciding on a budget is one of the most critical steps. You need to consider the money you will spend on advertising, creative agency, designs, and freelance work. It would help to consider these costs when carrying out the return on investment analysis for the marketing campaign. 
Design
Every brilliant marketing campaign has a stellar design. From website design to brand logo to video commercials, you must put extra effort into the design, and the creative team has to provide standout results. Whether the design is interactive or professional, you must ensure it is perfect and goes well with the campaign's theme. 
Team
For every element and aspect of the marketing campaign, you need to select the best people. Coming up with a team for the campaign can be a daunting task because you have to choose every one you can rely on, and they have to deliver on time. You must select the best people you know who can help you take the marketing campaign and the brand to new heights.  
8 Types Of Marketing Campaigns With Examples 
1. Rebranding Campaign
To stay relevant, you need to revolutionize your brand and image and fit in with the changing times. Rebranding campaigns help re-launch a brand with new products and messages for the customers. 
People learn about the new brand story and why they decided to change their image through the marketing campaign.  
This type of marketing campaign was adopted by Kellogg's when the company decided to rebrand its range of European cereals. Over the past hundred years, this was the most significant change made by the brand. They announced their goal; to come up with designs that reflect the Kellogg story and the naturalness of food.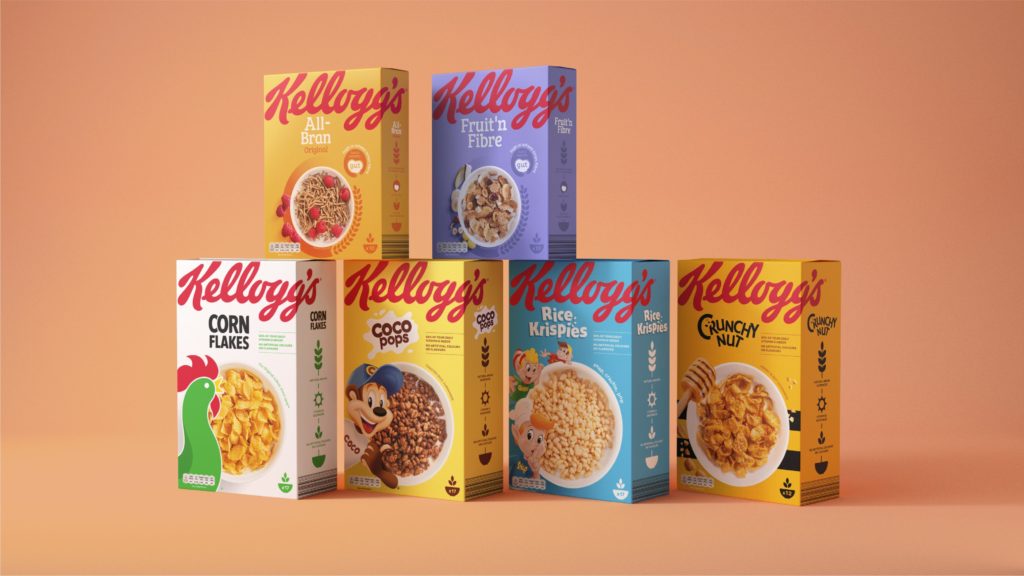 Kellogg's rebranding was a success. People loved the new designs, and it made it significantly more accessible for everyone to spot the cereal boxes in aisles. The clean and modern look increased customers' intent of purchasing the product. 
2. Brand Awareness Campaign
A brand awareness campaign has a clear goal; to get everyone's attention and let them know about your brand. It can help you deliver your company's message to a wide audience and enable them to learn more about your values, improving your brand image. 
It is not only about making your logo famous or recognizable. You must let people know your tone of voice and the quality of your products, along with the brand story. 
A successful brand awareness campaign allows the audience to know who you are and what you stand for. That is what we saw recently with Anheuser-Busch. The renowned American brewery changed its production facilities to start manufacturing sanitizer after Covid-19 hit the world.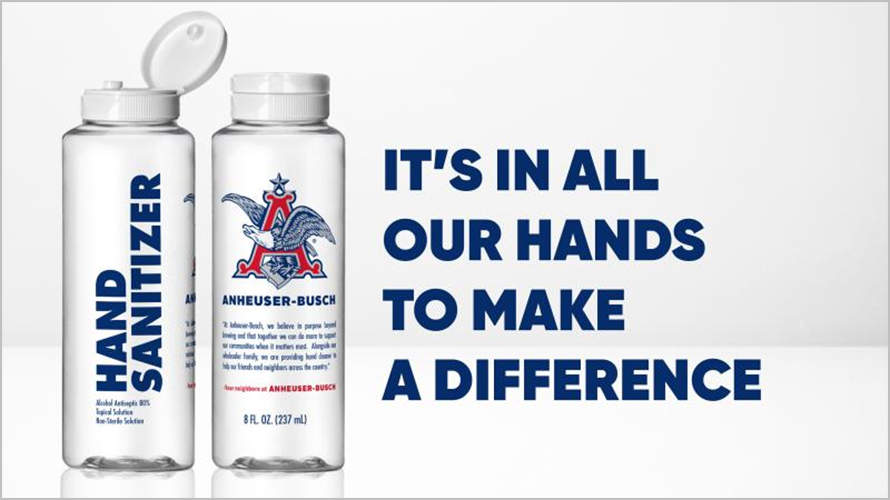 This change had an incredibly positive impact on the brand image for Anheuser-Busch. There was a high level of brand awareness as every media outlet started reporting how the company had decided to produce sanitizer instead of alcoholic beverages. 
It was highly beneficial for the company. Soon, everyone in America was familiar with how the company was helping out in a time of crisis. This brand awareness campaign ensured that every time a person sees Anheuser-Busch's beer in a shop, they would think about how they provided sanitizer for the community in a time of need.  
3. Social Media Marketing Campaign
Instagram, Facebook, Twitter, TikTok, social media marketing campaigns are everywhere. The internet has become one of the best avenues for marketing, and all brands are taking advantage of it. 
You can post organic and free content on social media or run paid advertisements. Social media marketing campaigns can help your company meet a range of different goals. 
Another company that garnered attention during Covid-19 and lockdowns was Planet Fitness. It is one of the most popular gyms and fitness centers in America. When their facilities were shut down, they came up with a strategy to use social media, like Facebook, to start giving daily online classes.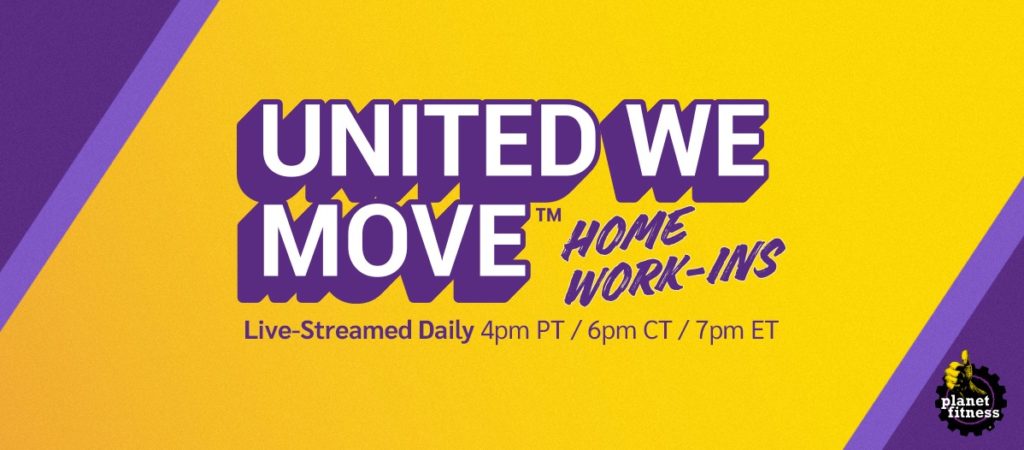 These Facebook live streams were a brilliant way to get everyone's attention. People who were already members of the gym were getting help staying active during the lockdown. Anyone who wasn't already a member was motivated to get a membership and join the daily classes. The live streams got thousands of views and helped Planet Fitness gain a vast new audience. 
4. Email Campaign 
Marketers use emails more often than every other marketing strategy. It is one of the most efficient ways of reaching out to your customers and potential customers. People check their emails regularly, whether they are adults or teenagers. 
You can update everyone about the events regarding your company or let them know about all the new products you have to offer. It is an excellent tool to have a focused one-on-one conversation with the audience. 
An organization that uses email marketing to update its audience about its constant progress is Charity: Water. It is an excellent example of how keeping the communication lines open between you, and the audience can benefit everyone and keep them engaged with your company.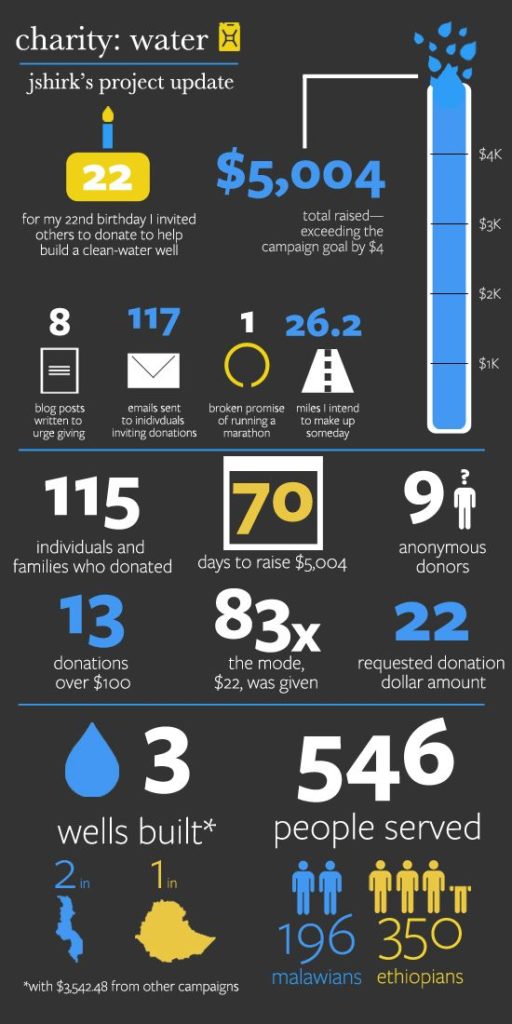 The emails sent out by Charity: Water explain in great detail which projects they are currently working on. It is also a great way of letting the people know how their donations are being spent. When people see that their money is being used for good, they are convinced to make more donations. The feedback form attached to the email is a brilliant strategy to get the email recipient to feel more involved. 
5. User-Generated Content (UGC) Campaign 
User-generated content marketing is a brilliant way for the company to get exposure without doing most of the heavy lifting. With UGC, you get the audience to create the content for you. 
This marketing campaign is hugely successful because people get your message from their friends and loved ones. The audience trusts people like them more than a brand page. When they hear about a product from the customers themselves, it increases their faith in the brand. 
The ALS ice bucket challenge is an excellent example of user-generated content that spreads like wildfire throughout the internet. The challenge garnered over ten billion views on Facebook by 440 million people. One of the biggest reasons the ice bucket challenge caught on so fast was ordinary people making the videos and taking part in the challenge instead of organizations or companies.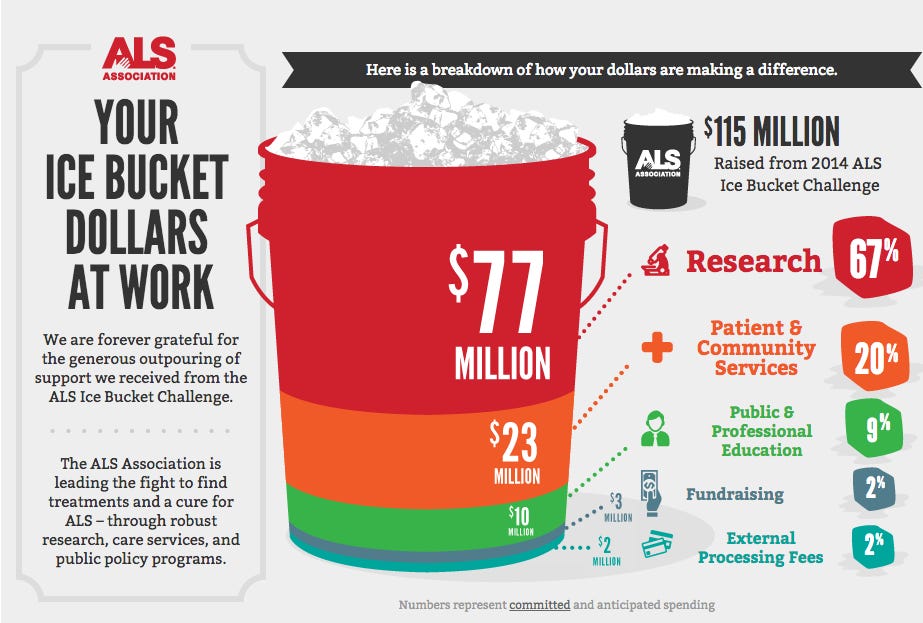 The primary purpose of the ice bucket challenge launched by the ALS Association was to spread awareness about the disease and receive donations. Ice bucket challenge helped the association raise awareness and saw a 2000% increase in donations. People all over the internet were using the hashtags, and the entire world knew what ALS was, and the problems people with the disease have to face.  
6. Public Relations Campaign
Companies use public relations marketing campaigns to spread the word if an upcoming event or a product launch. By launching this campaign, you reach a wider audience, and the message will spread faster. 
The bigger the campaign grows, the more chances there are of the media taking notice. If your marketing campaign is exciting, the news media will be interested in the event and give you coverage. 
Carlsberg Denmark showed us a brilliant marketing campaign example for public relations. The brewery came up with a strategy allowing customers to scan beers they purchase at shops. The Adopt A Keg campaign became incredibly popular with people and helped boost morale during a crisis.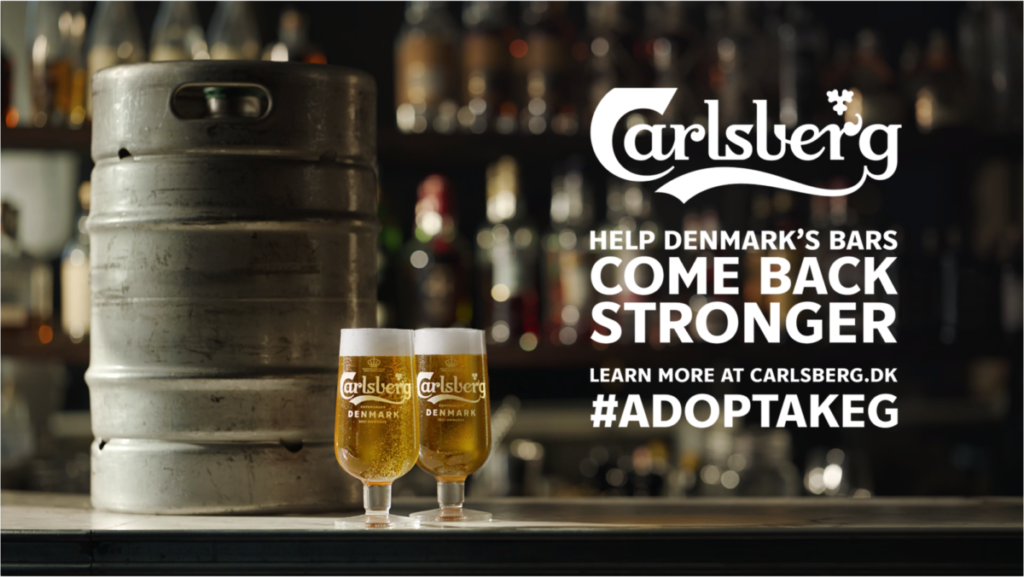 It was an incredible initiative taken by Carlsberg Denmark when everyone was facing lockdowns due to Covid-19. After people scanned four Carlsberg beers, they filled their virtual keg and were eligible to get two free beers when the restaurants and bars reopened. 
7. Referral Campaign 
Referral programs are the types of marketing campaigns that customers enjoy the most. It allows them to share their favorite products and services with their friends and get rewarded for doing it. People trust recommendations coming from their friends and family. 
About 83% of people are more likely to purchase products someone they know has recommended to them. Companies like Airbnb, Google, Amazon, and more have used referral marketing campaigns to grow their audience.  
By using cash incentives, Lyft ran a viral and successful referral program. Lyft is a rideshare company, and it grew its popularity by giving people money for every person they referred the service to. Each user is given a unique referral code that they can share with people they know. 
The customers giving out referral codes got cash in their Lyft account, and the people using the referral code got a discounted ride, making this marketing campaign a win-win for everyone involved. This marketing campaign helped Lyft increase its number of customers, and the company grew in popularity. 
8. Influencer Marketing Campaign 
Influencer marketing campaigns are like the bigger, more impactful version of referral campaigns. Both can also be interlinked, with influencers having referral codes for products and brands. The audience doesn't hear about a company or product from their family or friends with influencer marketing. 
Instead, a famous social media celebrity is telling them about it. People are more likely to take recommendations from influencers and believe in their opinions about any product. Influencer marketing is another example of a campaign that can help your brand reach thousands or millions of new people and create a loyal customer base. 
A famous example of influencer marketing campaigns is Chase and the U.S. Open. Although it has been sponsoring the event for more than thirty years, Chase took a unique approach for the 2016 tournament. They took the opportunity to collaborate with one of America's most celebrated tennis players, Andy Roddick.
This influencer marketing campaign was as straightforward as it gets. Andy Roddick watched and commentated on matches on a live stream sponsored by Chase and interacted with fans in Q&A sessions about the games. Over two million people tuned in to Roddick's live streams and watched the tennis matches with him.  
Review and Approve Marketing Campaigns' Assets with GoVisually!
Marketing campaigns can make or break your company's reputation. These strategies can help you grow your brand image and reach a massive audience.
And that is why from the marketing design assets to even reports, everything has to be immaculate. This is just another reason why your review and approval process should be just as important as any other marketing aspect.
This is where you can leverage GoVisually to streamline your review process and get feedback as well as approval on all marketing campaigns' assets.
Try today! You will be thanking us later.