UI and UX research tools make understanding your audience and product easier.
You must clearly understand users' needs to create quality products. However, this is challenging – it requires lots of research, interviews, and other data collection forms.
The world of User Experience (UX) and interface design is constantly evolving, and the best way to stay ahead of the curve is to access the latest tools and techniques. As we move toward the future, we see more companies turning to User Interface (UI) and User Experience (UX) research to improve their products.
Fortunately, many easy-to-use tools are available to help you with your research. This article will examine 13 of the most popular UX and UI research tools in 2023.
What is UI and UX research?
UX research explores how users interact with a product or service, and the findings help improve the design and usability of those products. It can involve interviews, observational studies, and other forms of data analysis.
UI research is a related process that focuses on the look and feel of a product's user interface (UI). This includes everything from designing fonts and colors to creating creative ways to organize information.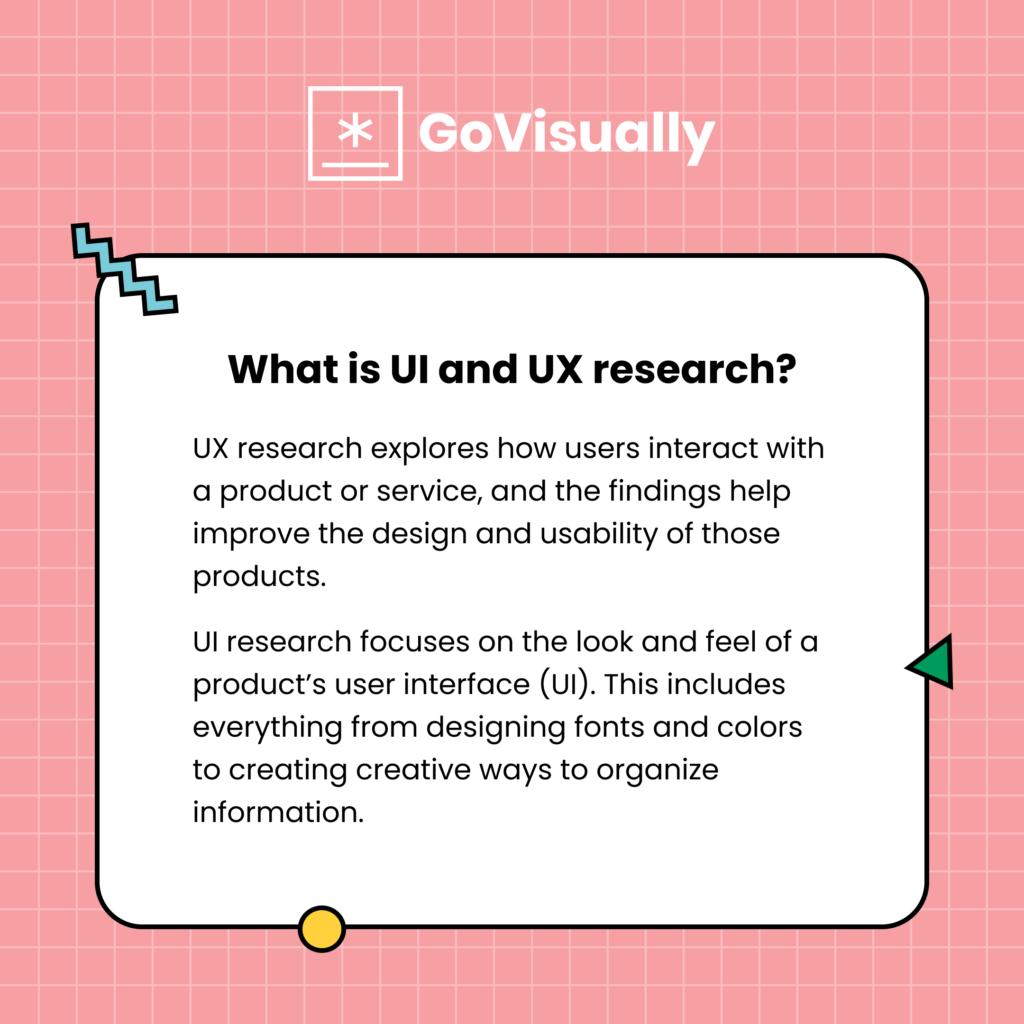 Both UX and UI research are important parts of any design project. 
By understanding how users interact with a product, designers can ensure that it's easy to use and meets their needs. And by improving the look and feel of a product's UI, designers can make it more attractive and user-friendly. You can get inspired by various creative Instagram accounts to improve your products' UX and UI. 
Why is UI and UX research important?
Users are your most important asset. Therefore, you must design a product that is easy to use and engaging.
Following UX and UX rules will help you achieve this goal in the following ways: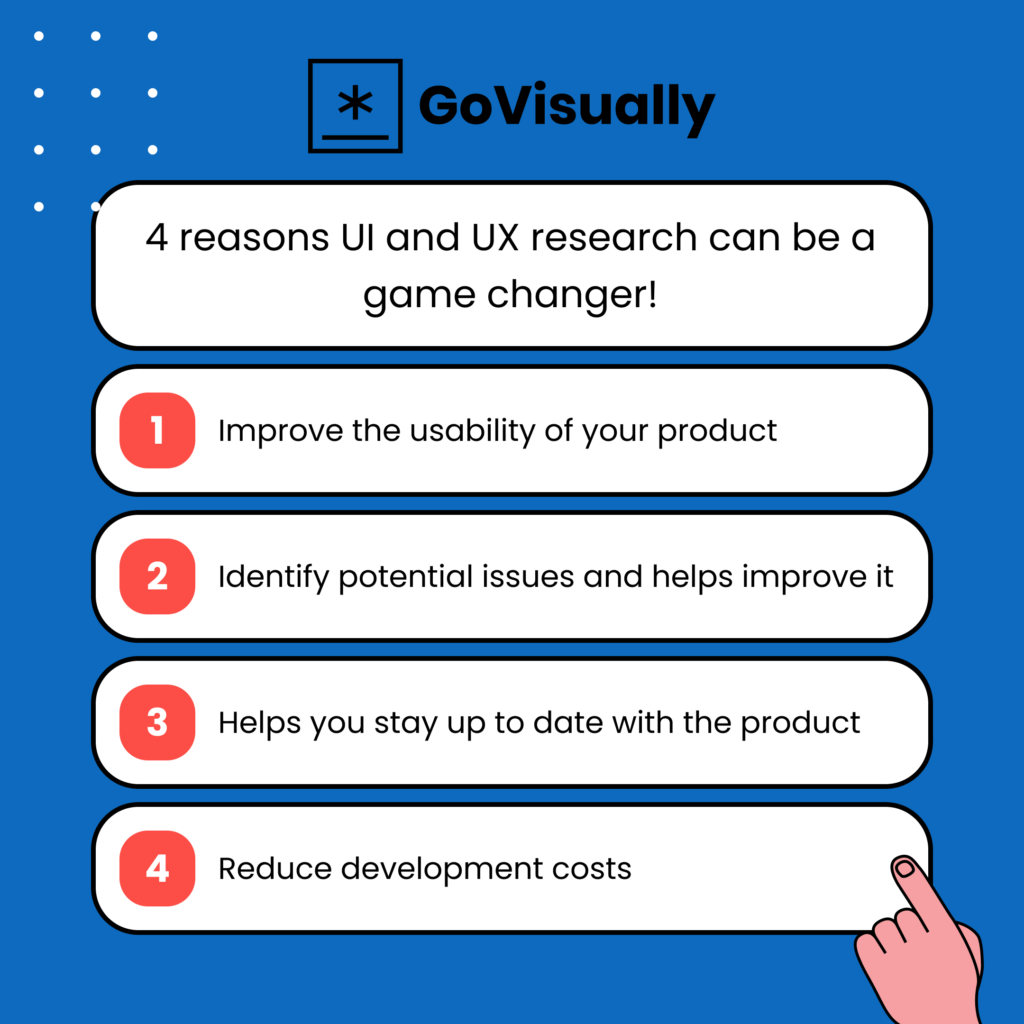 1. Improve the usability of your product
Improving the usability of your product can help you avoid potential problems down the road. By understanding how users interact with your product, you can ensure that it is easy to use and navigate. This can also increase user satisfaction and encourage them to use your product.
By understanding how users interact with your product, you can better target marketing efforts and improve overall customer experience. UX research also helps developers build features that are used by users – meaning less time and effort is wasted developing features that nobody will use.
Understanding users' needs allow for better design decisions. A well-designed interface considers all users' needs—not just those familiar with the product or service. You can create a more effective and sustainable interface by understanding your users' needs.
2. Identify potential issues and helps improve it
By conducting user interface and user experience research, you can identify potential issues and ways to improve the usability of your product. This can help you to avoid complications later on and ensure that users have a positive experience from start to finish.
Usability testing can also help you identify potential problems with your product before they become major headaches for your users. By testing different user scenarios, you can ensure that your product is easy to use from the start and those common frustrations are avoided.
Suppose you're not getting user feedback during the early stages of your project. In that case, you're likely not getting enough information to make informed decisions about what design changes need to be made. UX research can help you understand your users' needs and wants early on so that you can create a product that meets their expectations.
UX research can also help increase productivity within the design team. By understanding how users use products, you can optimize designs for faster creation and improved accuracy. This can reduce wasted time and resources, allowing you to focus on more important tasks. 
3. Helps you stay up to date with the product
Keep an eye on UX and UI design trends to stay ahead of the curve. As technology changes, so too do the needs of your users. Stay up-to-date on the latest trends in this field to create an effective and user-friendly user interface.
Poor UX can lead to frustration, decreased engagement, and even abandonment of a product. By conducting UX research, you can improve the experience for your users from the start.
Good UI always looks good—no matter what platform or device it uses. By taking advantage of user feedback, you can ensure that your product looks modern and sleek no matter where it is used.
4. Reduce development costs
By knowing which features users want and how they use your product, you can reduce development costs and improve user retention rates. In addition, UX research can help developers create products that are easier to use for everyone – regardless of their experience level or technical abilities.
13 best tools for UI and UX research
Many tools can help with research on users, but this list includes the top 13 ones that have the best features.
It's one of the best user research tools for interviewing and recruiting if you're looking for UX research. We put Respondent.io at the top of our list because of its easy functionality. You can use it to create surveys, collect responses, and find potential candidates.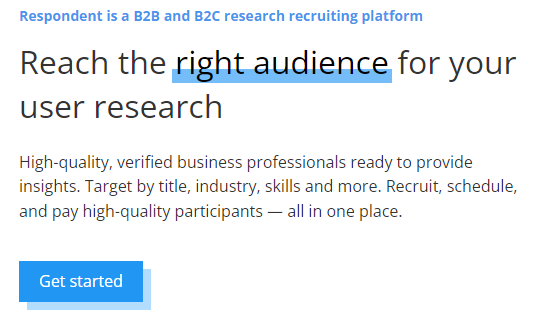 You can also use Respondent to find potential candidates for your team or to gather feedback on a new product or service that you have only released to a limited audience.
Features: 
User-friendly

Easy collect responses 

Easy to find potential team members 

Target specific groups of people

Privacy-focused

Provides usability test sessions
Pricing: 
50% SC fee/ Marketplace Participants. 

3% SC Fee for your Participants. 
You can identify and qualify potential users for your product or service with Ethnio, one of the top user research tools. Using this information, you can make better design decisions and identify opportunities for growth by surveying a representative sample of your audience and tracking their behavior as they use your product.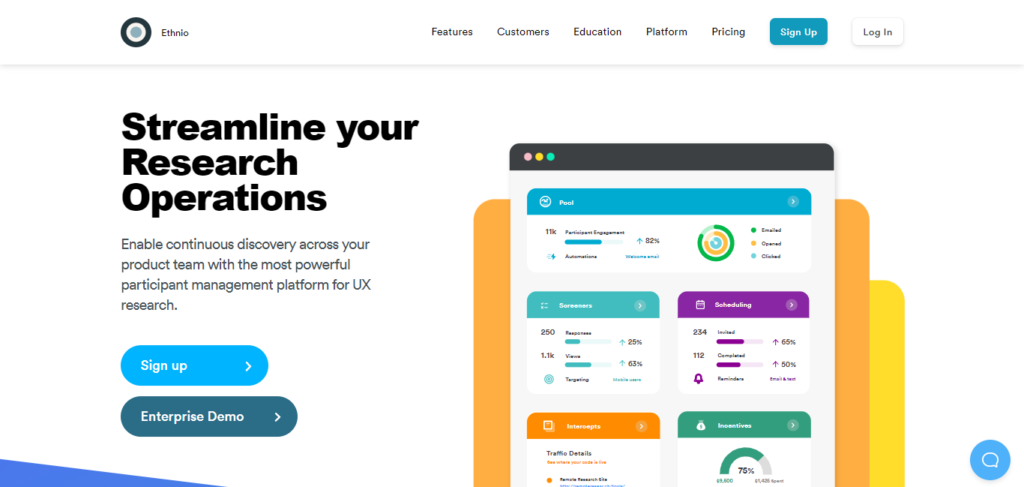 Features: 
Notifications and reminders 

Easy to send payments 

Easy to integrate with other tools
Pricing: 
You can quickly create and administer card sorts using this online tool, which is simple to use. Various sorting methods are available, including free-form, tree-based, and matrix-based. You can also create your custom sorting tasks, and the tool will generate cards and labels automatically.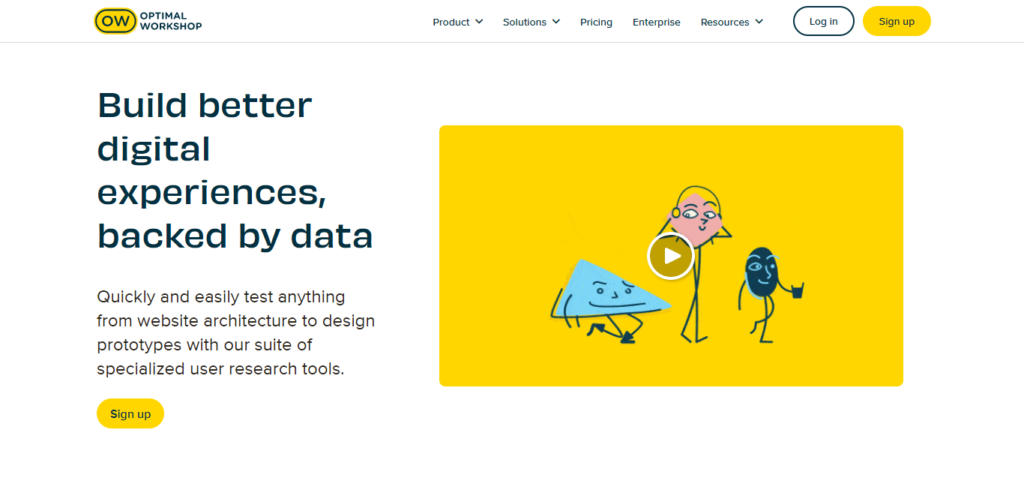 Features: 
One of the User-friendliest user research tools 

Access to various sorting methods

Custom sorting tasks creation 
Pricing: 
It is also a good option for researchers who want an easy way to create and manage card sorts. With this online tool, you can create custom sorting tasks and a simple interface. You can also get started with your research with its cards and labels, which it generates for you.
Features 
User -friendly 

Easy Integration with other tools 
Pricing: 
14-day trial

Prices will be available on request 
With Miro, you can collaborate on a virtual whiteboard using templates such as sticky boards, user journeys, and so on in real time. It is used to create affinity diagrams, empathy maps, low-fidelity trip maps, and other forms of collaborative analysis.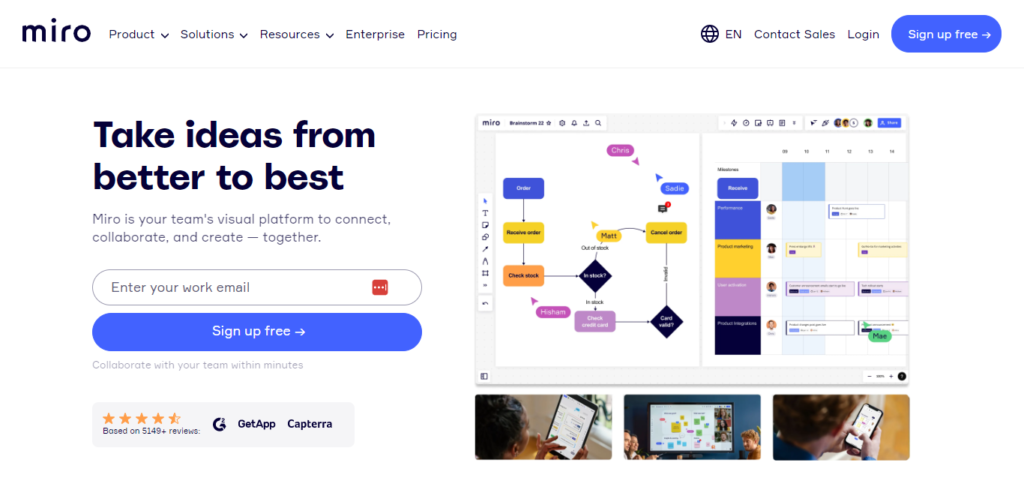 Features: 
Real-time collaboration

Extensive plug-ins and integrations library 

One of the most affordable user research tools
Pricing:
Using Lookback, you can conduct remote or in-person usability tests with video and audio recordings. You can also share your screen with participants to view their actions. Lookback also provides unlimited test recordings and team collaboration features to help you manage your research projects.
Features: 
Live video and audio recording

One of the best user research tools that allow unmoderated testing

Screen sharing

Real-time moderated
Pricing: 
It is a UX research tool that provides both qualitative and quantitative data. With Applause, you can get feedback from a wider audience on prototypes or designs by using its large library of ethnographic studies and user feedback.
Applause offers remote unmoderated testing, which is ideal for getting feedback on prototypes and designs.
Features: 
Large ethnographic studies and user feedback library

Remote unmoderated testing

Easy to get real users' feedback 
Pricing: 
A leader in unmoderated usability testing, Maze provides great tools for everything from prototypes to UX copy, along with handy integrations and reports.

In just a few minutes, you can develop and conduct in-depth usability tests using Maze, then share the results with your testers via a link to get immediate feedback. Among its features are task analysis, multiple path analysis, heatmaps, A/B testing, guerilla testing, and more.
Feature:
Well-rounded usability testing toolkit 

One of the easiest and quick to set up user research tools 

Obtain actionable results 
Pricing: 
With a beautiful user interface and a powerful survey builder, Typeform is a multipurpose survey platform that caters to various purposes. Among the apps, Typeform can interact with are Mailchimp, Hubspot, and Google Sheets.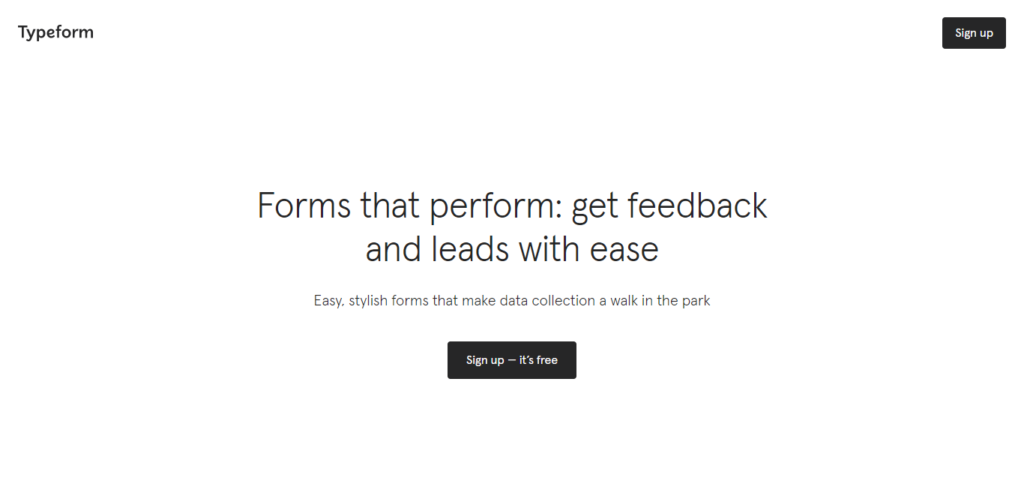 The free version allows for simple surveys, while the premium version allows for more sophisticated surveys, such as logic leaps. A color-coded chart is included for basic results reporting.
Features:
Stunning, mobile-friendly surveys 

Logic piping and jumps 

Integrates with other tools
Pricing: 
Starting at $25 per month
With Tally, you can quickly create and send surveys to your target audience and manage them with features such as response export, custom branding, and team collaboration.

Tally integrates with various tools, including Salesforce, Zapier, and Mailchimp, so that you can create custom surveys.
Features: 
Easy and quick to create a survey 

Email template library

Easy Integration with other tools 
Pricing: 
Starting at $29 per month
You can use Hotjar Heatmaps to visualize user interaction on your website in aggregate by creating a graphical representation of data that includes values represented by color.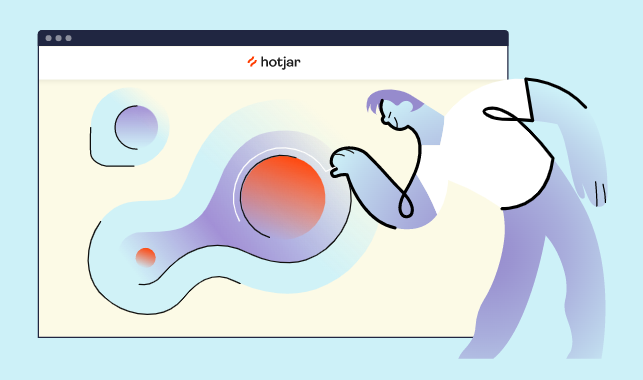 A spectrum of colors is overlayed over various sections of your web pages ranging from red (the most popular) to blue (the least popular).
Features:
Visual representations make it easy to see what users are doing on your website.

Suitable for any website, not just e-commerce sites

Setup and use are easy
Pricing: 
You can use Lucky Orange to see where your website lacks engagement opportunities and figure out what to do. Lucky Orange offers live screen recordings, allowing you to provide specific help.

You can also use their heatmaps tool to categorize metrics, device types, and periods.
Features: 
Heatmap data that lasts for 30 days

Live screen recordings
Pricing: 
Using Google Optimize, a free online experiment platform, you can build modified versions of your web pages to compare and contrast alternative content delivery methods.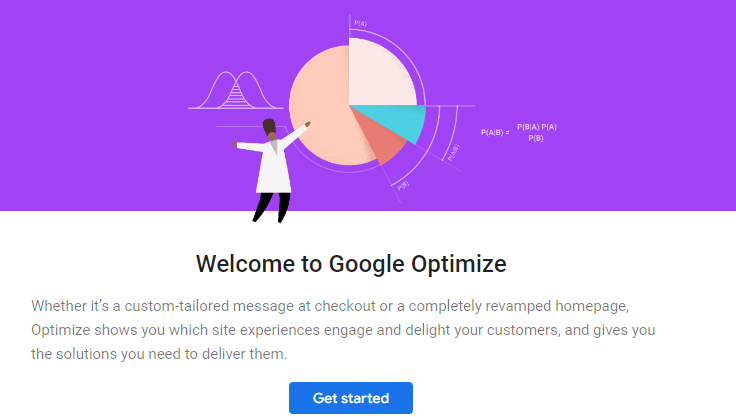 Using Google Optimize, you can perform A/B tests, multivariate tests (MVTs), and redirect tests. Use Google Analytics to identify pages on your website that could be improved (i.e., pages with high bounce rates or low conversion rates). Then, you can adjust the measure using Google Optimize's Editor and see if they improve it.
Features:
Free to use

Easy to use

Integrated with Google Analytics

Tests different content delivery methods
Pricing: 
Get UI and UX design feedback in minutes with GoVisually! 
To design user-friendly and intuitive products, it's essential to have a strong understanding of how users interact with the product. You'll need to employ different tools to help you collect data from users across channels to conduct effective UI and UX research. 
Utilizing online surveys, focus groups, qualitative interviews, and more will give you an accurate snapshot of user behavior and preferences. These tools can improve your designs while keeping users happy.
However, you'll need an equally competitive UI and UX design review and approval software.
This is where you can leverage GoVisually to review your UI and UX designs internally and with the clients.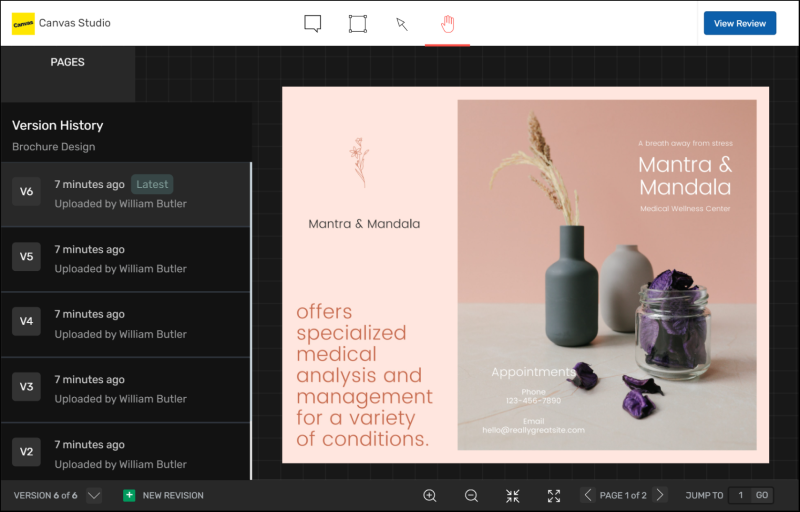 GoVisually is a powerful online proofing tool that accelerates the review and approval process. With its interactive design interface, you can get feedback on design collateral and get it approved.
Book a demo today to get started!