Video production is one of the fastest-growing industries in the world. Many creative teams use videos for marketing their brand and connecting with their audiences. There are many parts to a video production process, and it is difficult for everyone to communicate effectively.
When you find yourself experiencing poor communication, you should use video feedback tools. Video feedback tools allow you to give real-time feedback on videos. This feature makes the creative process faster and fosters good communication in your creative team.
Want to learn more about video feedback software? Our article will break down everything you need to know about video feedback and 8 video review tools you should use for your creative team.
Let's begin!
What are video feedback tools?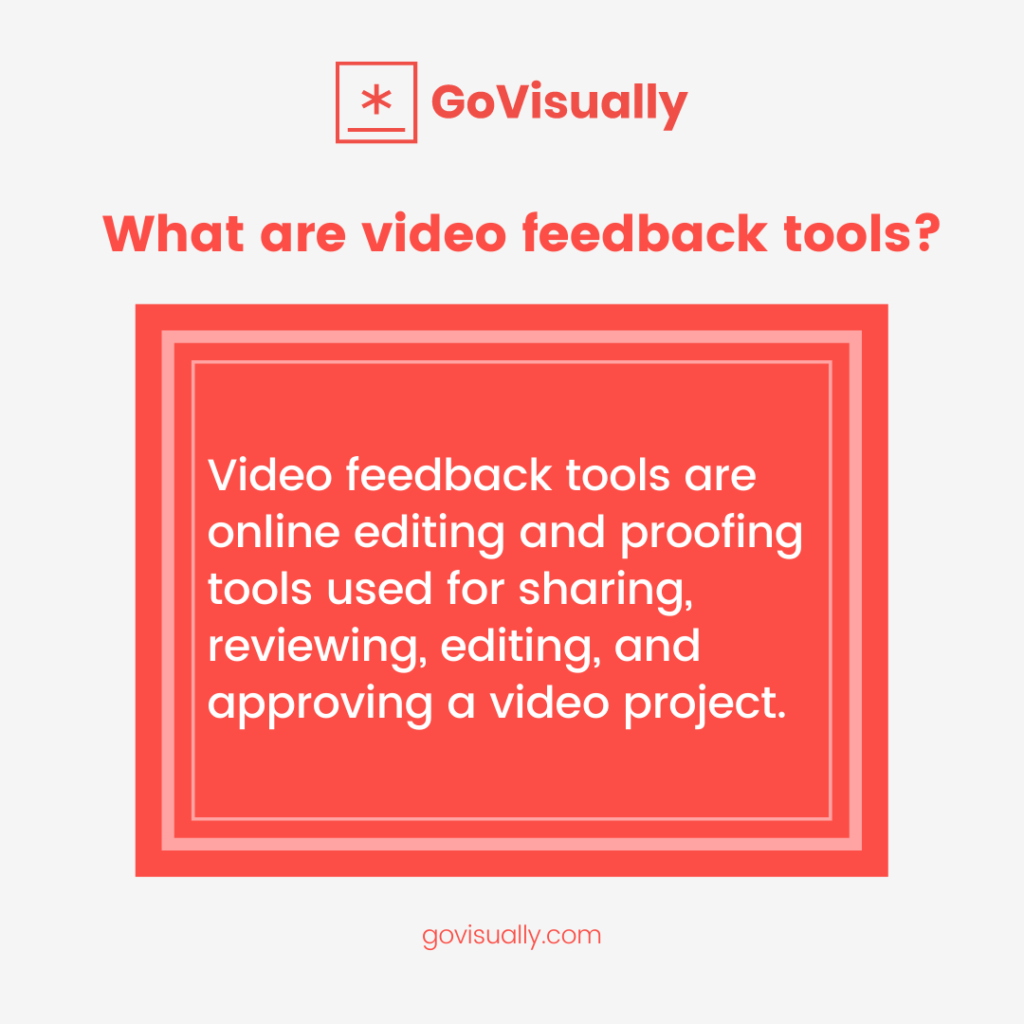 Video feedback tools are online editing and proofing tools used for sharing, reviewing, editing, and approving a video project. These video feedback software has changed the game for creative communication and video editing. If your company operates remotely, you will benefit from video review tools. 
To create feedback videos, the feedback tools allow you to share the video with your team and clients for valuable and precise real-time feedback that fast tracks your approval process. These tools cut down the waiting time and reduce ineffective communication. 
Our list of video feedback tools has multiple uses. These tools are versatile and fit into any industry. You can use these video review tools for marketing project management to gaming and cinematic projects. 
Project managers can easily bring various creative teams together for a seamless collaboration process with video feedback software. 
You can also use video proofing software to gain feedback from clients. If you create a video for other clients, you can use the tool to gain real-time comments for any improvements. 
Video review tools do wonders for your video pre-production process for creative and marketing teams. 
With this software, you get quick real-time feedback and audio comments to streamline the production process. The audio comments reduce the hassle of typing up critiques, and you can give your feedback in your own words. 
Gone is the need for long email threads and multiple drafts. You can maintain a simpler workflow and meet deadlines faster with video feedback software. 
What are the benefits of video feedback tools?
Now that you have an idea of how video feedback tools work let's look at some benefits of using this software.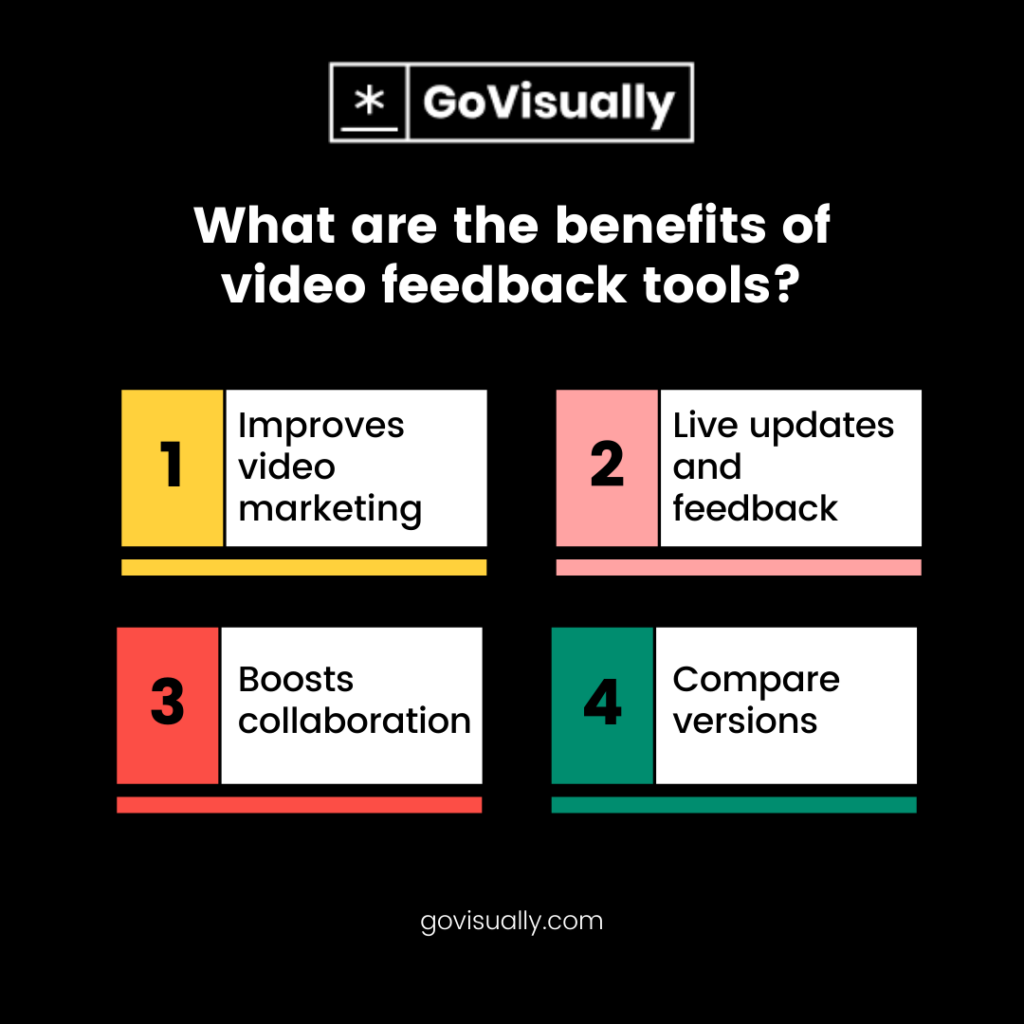 Boosts collaboration
One of the biggest benefits of video feedback tools is boosting your collaboration. At the core of every video feedback tool is the ability to foster good communication amongst creative teams. 
Think about the teams that work in video production; you have to interact and discuss multiple groups of people to create a single high-quality video. 
Without a proper collaboration tool, your workflow will greatly suffer. Your creative team can avoid this fate and work seamlessly with video feedback tools. 
Improves video marketing
If you own a brand, you understand the importance of video marketing. Video is a highly effective marketing tool, and 87% of video marketers report positive ROI whenever they use this marketing method. 
You can't make a good video marketing strategy without great collaboration, and this is where video feedback tools come in. You will improve communication to create a good video marketing strategy with video proofing software. 
Live updates and feedback
Time and communication go hand in hand. If you want to communicate better with your team members, you need to be conscious of time. You can give your team real-time comments and live updates with feedback software. 
Most video proofing tools also gave timestamped feedback to make it easier for everyone to stay updated. You can also set notifications and reminders for better collaboration. 
Compare versions
Another great feature of video feedback tools is the ability to stack your revisions. You can track your edits and compare your newer draft with your old one with stackable modifications. This feature makes your review process much easier. 
7 types of video feedback tools
Here is a list of some of the best video feedback tools on the market. These feedback tools work in multiple ways, and you should choose the software that best fits your editing needs. 
1. GoVisually
GoVisually is the ultimate tool for all your video feedback needs. This software was initially created for PDF and image editing but later updated to include videos. With GoVisually, you get quick feedback and approval, and video projects. 
GoVisually offers an easy-to-use interface, and you don't need extensive technical knowledge to collaborate on videos. This video feedback tool does not compromise your video quality, and you can easily upload HD videos and begin your annotation process. 
If you want to collaborate with clients, they don't need to make an account to access the editing tools. You can invite your clients to the projects and start working together on the feedback process. 
GoVisually also allows you to organize multiple revisions of your project in one space, so you don't mix all your work. 
2. Frame.io 
Frame.io is one of the most popular video feedback tools on the market. This tool has a positive reputation in the video industry, and it is used by multiple filmmakers and video makers worldwide.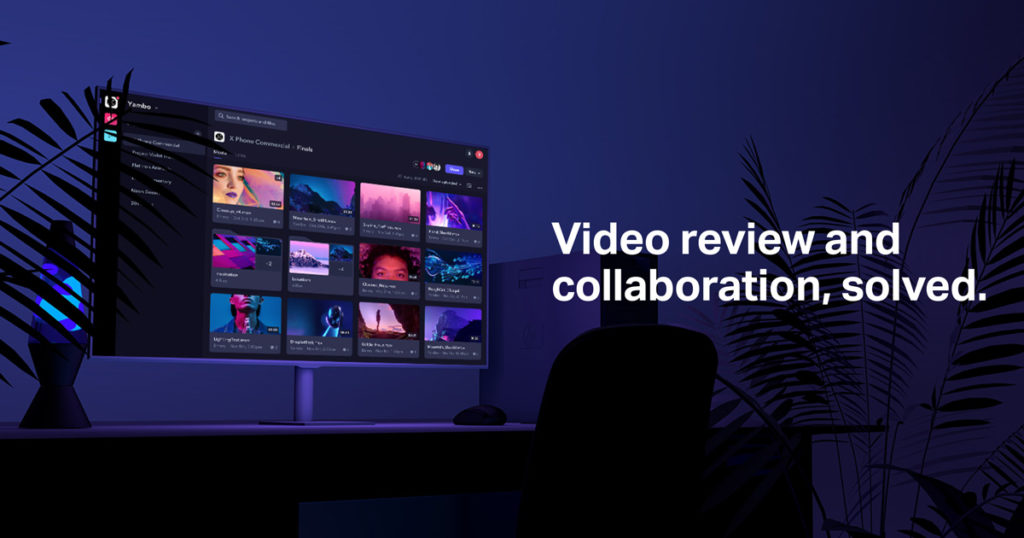 Frame.io makes it easy to collaborate on videos, images, and much more, no matter where your team members are. 
This platform is built for actionable feedback, and the organized email notification system helps you keep track of every input and comment. Like GoVisually, Frame.io also has an easy user interface that makes it accessible to everyone. 
Frame.io has great security features that make it easy for users to set passwords for videos and restrict access to their work. This feature ensures the safety of your content – a very valid concern for creative teams. 
3. Vidmonials
Vidmonial's interface is designed to make the customer feel heard. If you run a business that relies heavily on client feedback, you should use Vidmonials.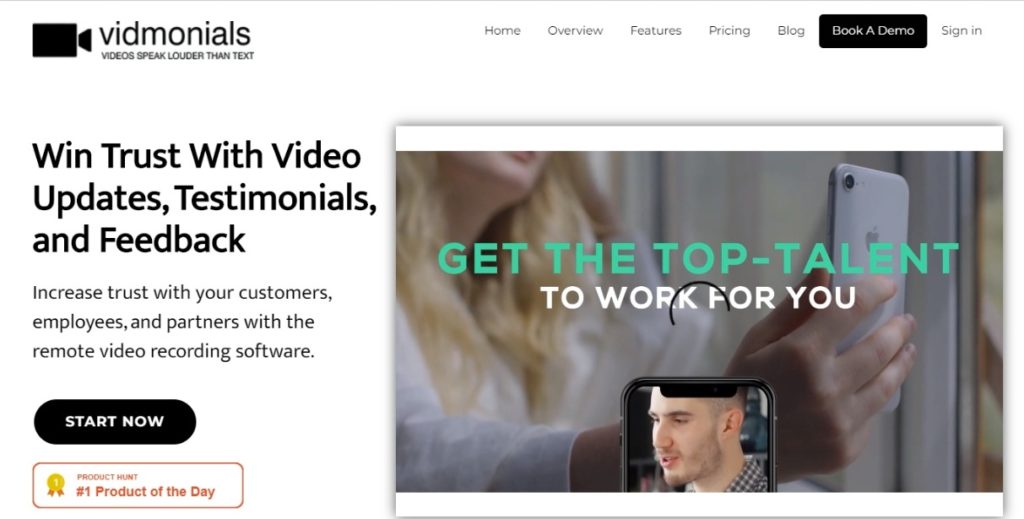 Vidmonials also feature a highly accessible interface and dashboard to create a smooth collaboration process. The software also contains social selling feature to help connect with your customers. 
Customers can also send audio comments for feedback. This feature makes it easier to create trust and understanding between you and your customer. 
4. Filestage
Filestage is another popular video feedback tool many high-ranking video production companies use. With Filestage, you can share, edit, and discuss your projects.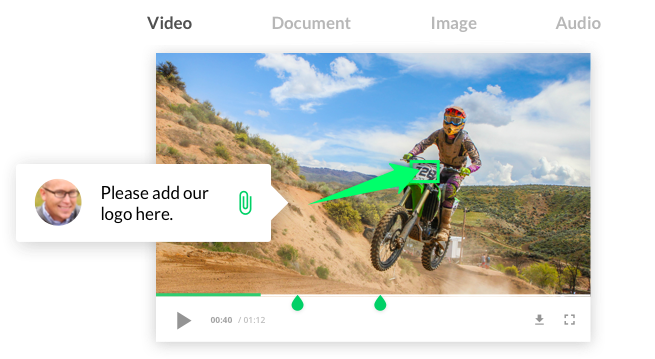 Whether you want feedback on video, audio, or image, Filestage is the software for you. In their robust video interface, Filestage allows users to create timestamped comments and annotations for real-time edit updates. There are multiple project types that Filestage edit. 
You can also add a due date feature to your projects to send deadline reminders to your team members. All these features ensure a seamless video review process built on effective communication. 
If you have any issues or complaints with Filestage's features, you can access the software's quick customer service and have your issues resolved in no time. Filestage is a pricier video feedback tool so consider your budget before using this software. 
5. Vimeo
You have probably heard of or watched a video on Vimeo. If the name sounds familiar, this is because Vimeo is a popular video hosting and video sharing service. Vimeo has expanded its services to include video feedback features to boost the video production process.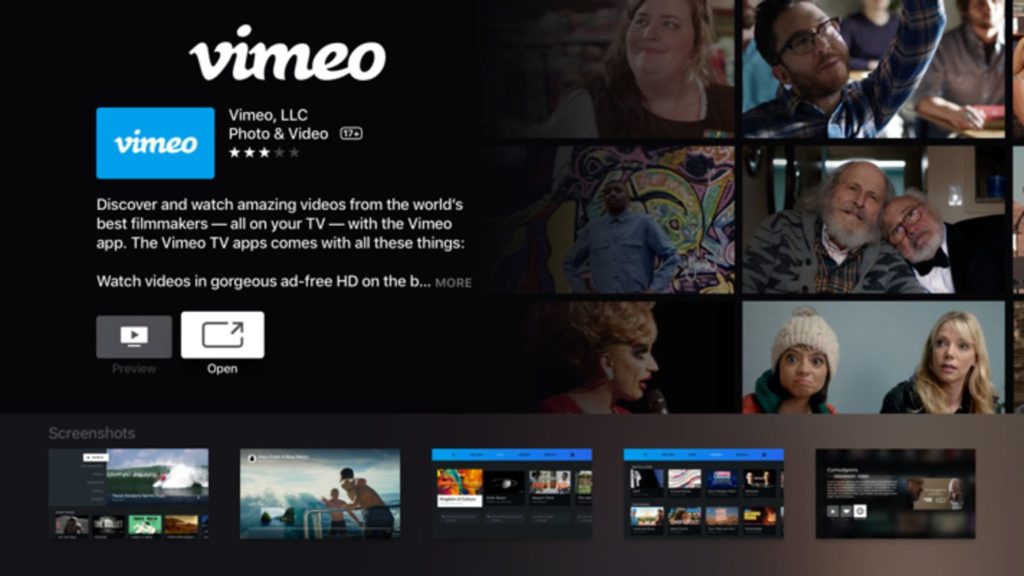 If you have previously used Vimeo for video sharing services, you can now collaborate with creative teams to create high-quality video content. Vimeo is an ideal review tool because you can upload your video, edit, get feedback, and share your content all on one platform. 
You can easily share editing notes and reviews on Vimeo; however, the user interface requires getting used to. Vimeo's review tool is also pricy, and it might not be ideal for freelancers and smaller creative teams. 
6. Wipster
Wipster's goal is to simplify the video editing process and media management. This software aims to streamline your workflow and improve collaborative efforts across creative teams. Team members can provide feedback on specific parts of images, videos, and PDFs to give actionable comments.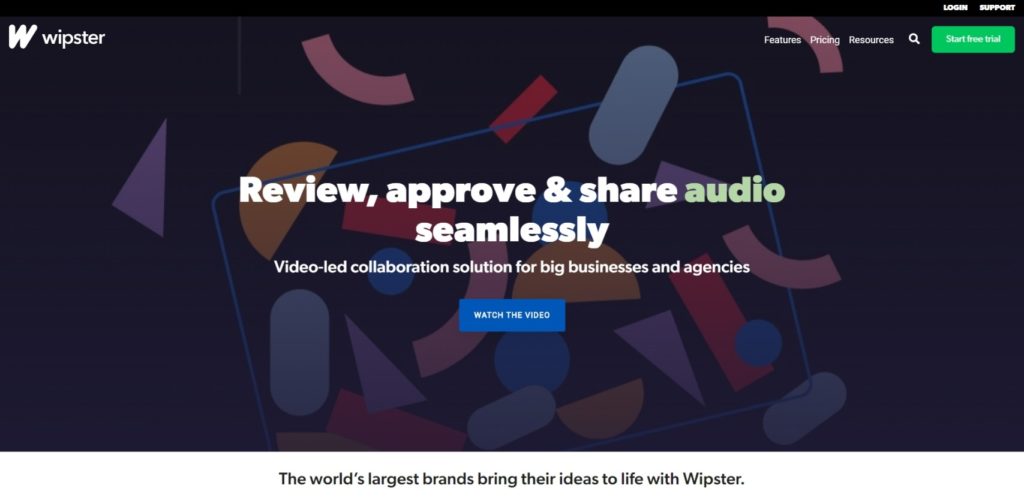 Wipster allows teams to share accounts, so you don't have to create individual accounts for every team member.  This feature makes Wipster cost-effective and boosts communication. You can also integrate Wipster with Premiere Pro for faster editing. 
Many users report lagging with Wipster. Users have experienced minor bugs and errors while navigating the software. These errors will negatively affect your team and clients. Users also report playback issues on some video projects. 
7. Motion Array
Motion Array is a state-of-the-art video feedback tool that provides users with high-quality editing tools. Users can access a wide range of digital media assets to create and edit high-quality videos. 

Motion Array can give specific feedback on videos. You can pinpoint an area of the video and give feedback. The feedback person will see a small icon where a feedback square opens up. The comments have timestamps for easy organization. 
Motion Array allows you to integrate your Premiere Pro accounts, and you can add Adobe plugins to the Motion Array site. 
How to plan your feedback videos?
Once you have chosen your preferred video feedback tool, here are some steps you can follow to structure your feedback videos. Every video review software has unique features, but these five general steps will work on any review tool.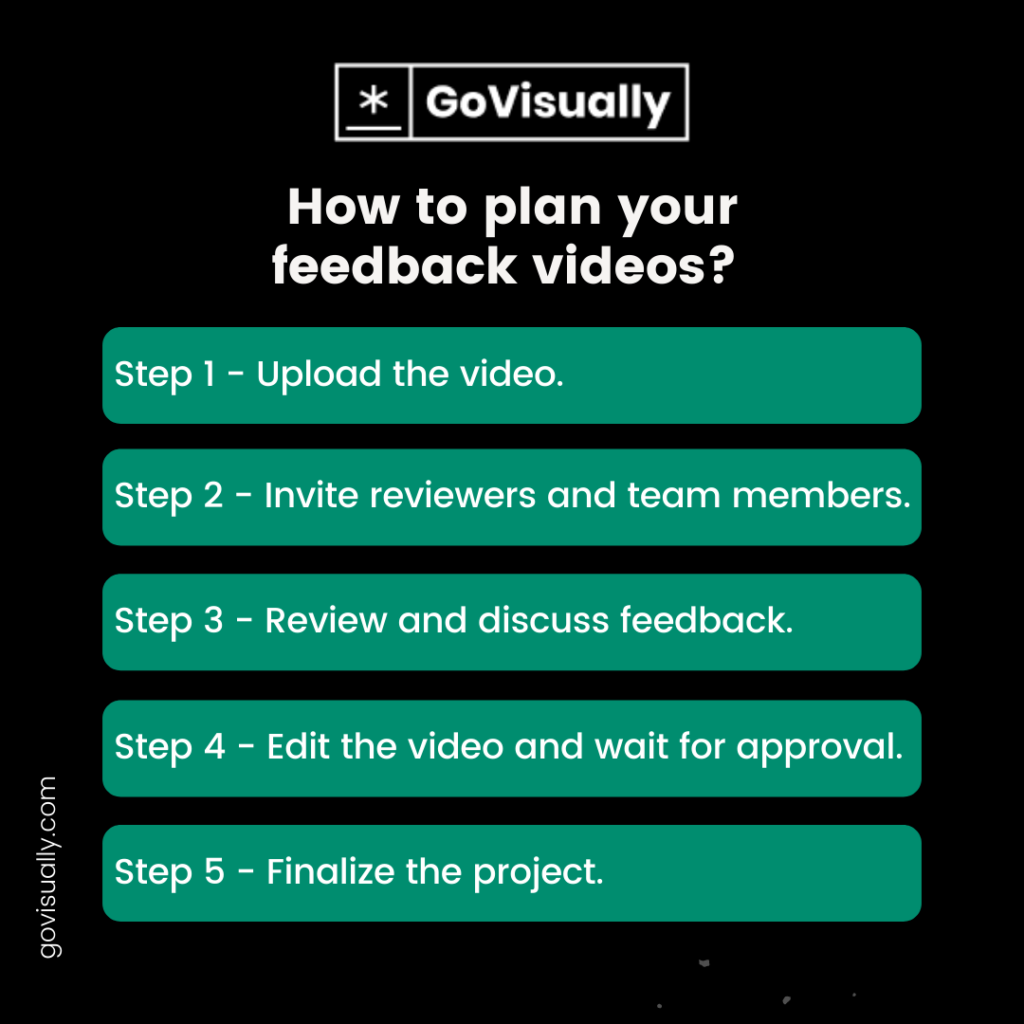 Step 1 – upload the video.
First and foremost, upload your video to the video feedback tool of your choice. Most video review software allows multiple video formats, so you should check the requirements before choosing a software. 
Step 2 – invite reviewers and team members
Once your video project is uploaded, you should invite team members, clients, and other reviews to start the collaboration process. All video software lets you send links to reviews, and you can add a personal message if needed. 
Step 3 – review and discuss feedback.
Once reviews open the link, they will go through the project and leave relevant feedback. With your feedback, you can leave comments and discuss any feedback section.
Step 4 – edit the video and wait for approval.
Make edits according to your feedback and upload a new version of your project. Once you present your work, the reviewers will take one final look at your project and give you their approval. 
Step 5 – Finalize the project.
Once you have received your approval, you can move on to the next video production stage. 
Final Takeaway
Video feedback tools are crucial to establishing a smooth video production workflow. Review software makes the editing process easier and ensures a high-quality final product. 
So make sure that you select the right video feedback tool and you'll be thanking us later!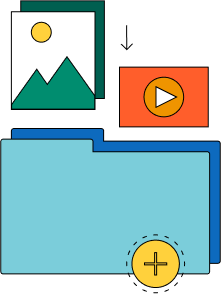 Need a quick way to share large files and creative assets?
With GoVisually Share, it's absolutely free! Try today.