In creative project collaboration, video review and approvals are the most time-consuming and painstaking processes of all time.
And a creator's dream is to find out how to make it easier!
While you send ten different people the same files with the same explanations and they end up suggesting you twenty different changes, separately. And then they overlap, so you're at your wit's end to make things make sense.
Sounds tough, doesn't it? 
Most creators and marketers have been through this multiple times in their careers, going back and forth between editing and approvals.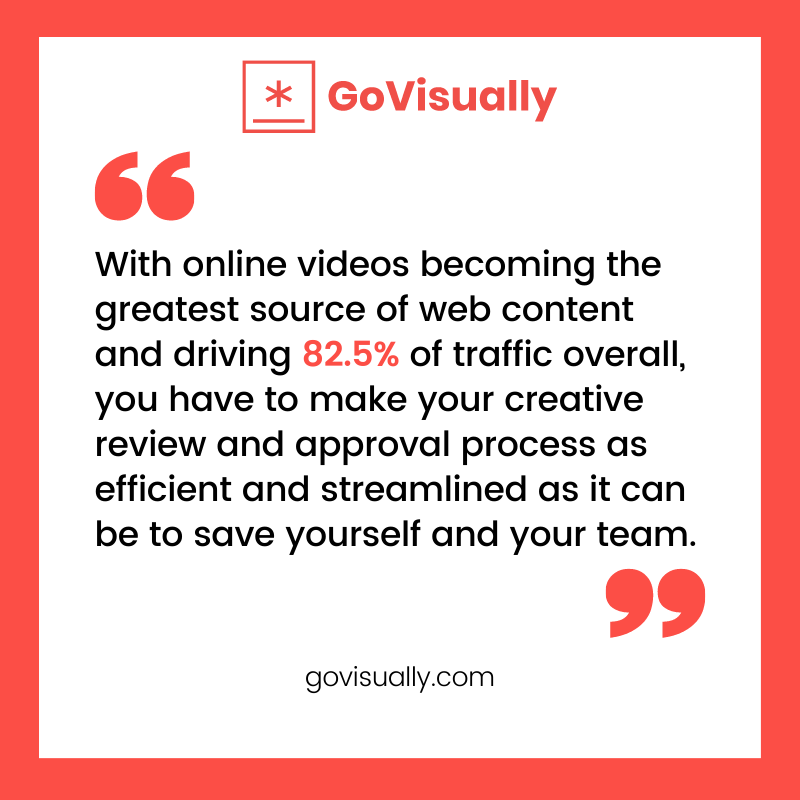 So let's make your dream come true right here!
What is a video review?
You shouldn't be confusing this with the type of video review where the video is reviewing something like a client testimonial.
A video review, in a creative project, is a series of sending your creative video project to your manager, client, or stakeholders for feedback.
Feedback being the most essential stage of any graphic design project, can't be overlooked. Making revisions, getting approval, and maintaining a smooth transition between creation and modification are crucial for successful and timely project completion.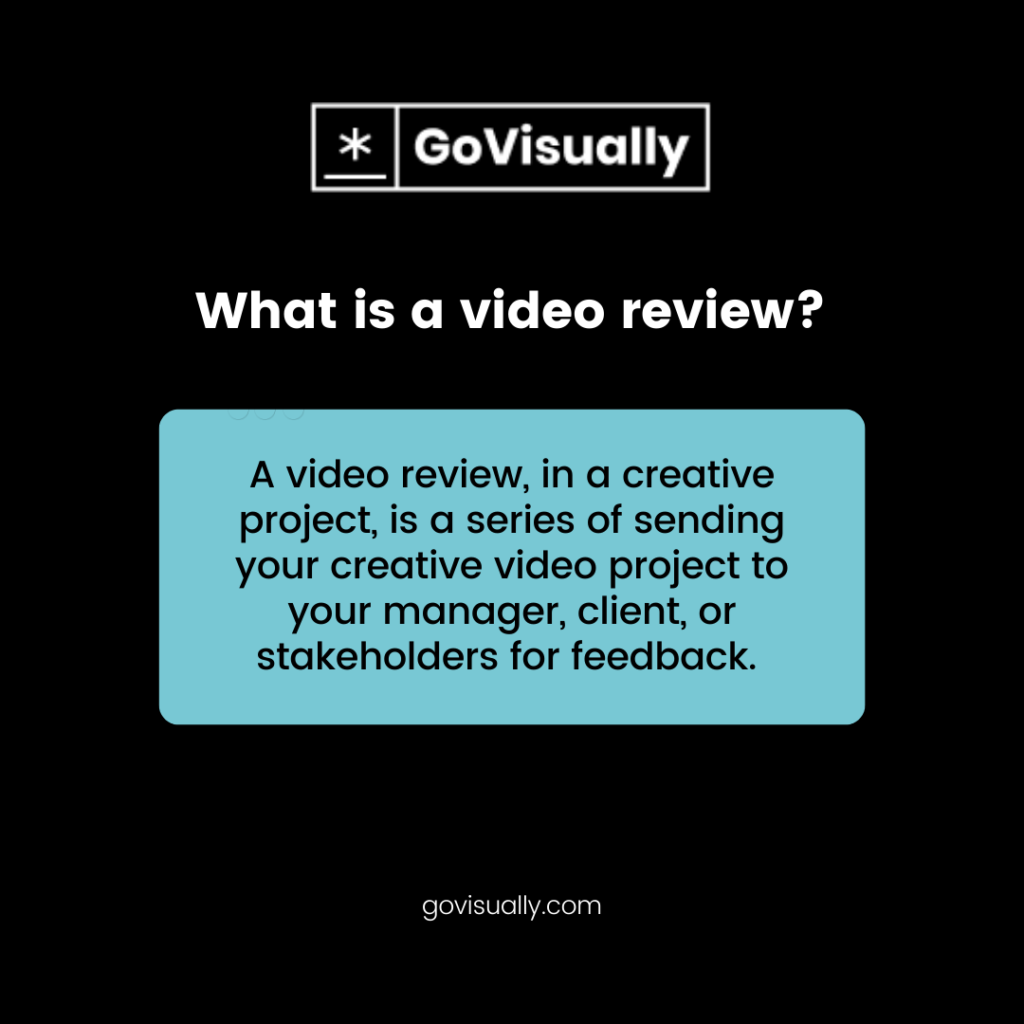 Though, it doesn't just occur once at the end of the project. Multiple reviews throughout the progress of video making, editing, and finalizing are necessary to make sure the issues are spotted at the right time.
Imagine, at the end of the project the manager or client finds a problem in the initial storyboard. The graphic designer will be making a whole new sequence through tears. And the deadline will have to be extended, making the stakeholders rethink their careers again. Simply because the reviewing process is lackluster and they didn't get to see it before.
It's hard to even imagine. 
A well-structured video review process would prevent a gruesome situation like that from happening at all. So let's see how you can put together one for your team!
What is an effective video review and approval process?
Instead of throwing pointless information at your about video reviewing this and approvals that, and a hundred different takes of big named marketers over what video marketing can achieve, let's just tell you what you really need to know.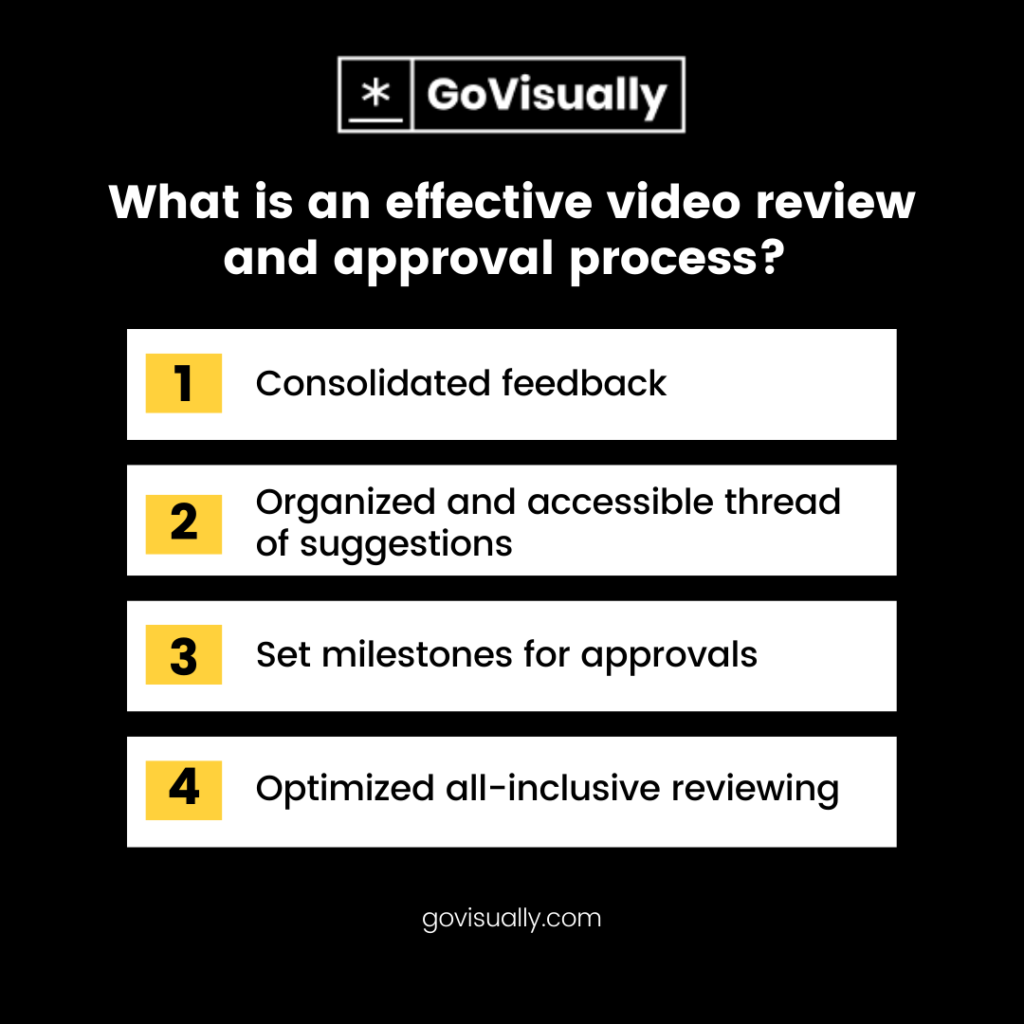 1. Consolidated feedback
Rather than collecting individual feedback from every person involved, consolidated feedback will save time and make it easier for the creators to incorporate it in their workflow. 
It will also improve the quality of suggestions being made and reduce marketing myopia. The feedback will eventually be more aligned and innovative. 
2. Organized and accessible thread of suggestions 
Let's go back to the beginning.
Twenty different changes, anyone?
Sorry, I lost track halfway and still haven't made 11 of them. Why? Because I couldn't tell which ones I've already made. Those fifty-long email threads are scary to look at. 
Time-labeled annotations and comments on your creative video project, from the beginning to the end would be a life-saver. Making the reviewing process organized and accessible to everyone on the team will reduce the number of errors and keep everyone on the same page.
3. Set milestones for approvals 
Sending out requests for approval isn't an easy job, but an important one, nonetheless. 
Creating a concise approval process for every stage of the project will assist in aligning your tasks with the brand needs and ensure you will not have to go back to designing a completely new sequence after completion because of some issue in the initial steps.
4. Optimized all-inclusive reviewing 
Involve everything and everyone related to the creative project for feedback. The designers on your team, the stakeholders, the manager, the strategist, animators, and voice-over artists. 
Choose a platform where they can upload images, pdfs, and videos and add comments, pointers and text boxes anywhere in the video. A one-for-all software would be ideal. Once the suggestions are in place and the related team agrees on them you can make the changes and everyone lives happily ever after with satisfaction and minimal stress, knowing everything is in one place.
A major bonus point would be having private team-only comments, like the one found in the video review software GoVisually, to assist your team keep track of creative direction without getting it mixed with feedback and outside suggestions.
The benefits of a finely tuned review and approval process
There are numerous benefits of implementing an effective review and approval process. Most are self-evident. 
From improved communication within the team to better collaboration with all clients and stakeholders. Saving your time and resources, and eventually saving the costs. It's cause and effect. One advantage will lead to a myriad more. 
However, the most significant advantage for a marketing niche is how efficient your marketing operations can become with a well-structured process in action.
It's the era of social media, where sharing content and marketing has become competitive and second nature to every enterprise out there. Your audience pool is as big as it could be.
Consumers eagerly wait for new ideas and innovations to show up. To lead the digital realm is to make effective collaboration a reality. And that's exactly what a finely tuned review process does for you. 
Now, how to put that process into action? Let's find out!
Cut design & video review time in half
GoVisually is the #1 online proofing software to get visual feedback on Designs, PDFs & Video content.
Try GoVisually free today!
How to ace your video review and approvals? 
The one solution that contains all aspects of an effective review and approval process and all benefits that comes with it. Using video review software with advanced video review tools.
Video review apps can help you reduce revisions by 54% and save time and money. So don't stay stuck in your email loop. Turn to a centralized platform and an advanced cloud-based collaboration tool like GoVisually.
A content review platform with real-time feedback, visual annotations and suggestions, multiple collaborative tools in one place and time-stamped, threaded comments. There's nothing more you'll need to ace your video reviews and approvals in 2022.
Must-have features of a video review software and how to use them 
A video review tool holds its value for the convenience and the technology it brings to you at one place. The essential features of a great video review and approval platform are:
File support for PNG, JPG PSD, PDF, and Video 

Annotation with boxes, arrows and comment points on specific places for videos and documents.

One-click client approval workflow

Supported download for all devices and file types

Resolving comments and suggestions like a checklist

Optimized for multiple platforms and devices

Attaching files to comments

Full version control

Team only private comments

Controlling file downloads

Shareable view link for reviewers
You can get started for free or request a free demonstration with GoVisually to help you begin your journey to acing your review and approvals every single time. Not to mention with minimal cost and effort. 
Wrapping it up 
This brings us to the end of realizing all your creative video projects' collaboration dreams. We hope implementing the key takeaways from this guide will bring you the intended benefit. This is nothing short of a team collaboration we are trying to achieve here, so make sure you give us your feedback too.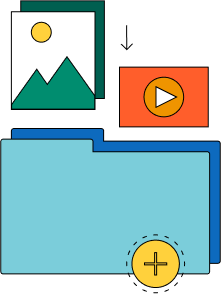 Need a quick way to share large files and creative assets?
With GoVisually Share, it's absolutely free! Try today.