Every year, we witness web design trends go through changes that better reflect the time we are living in. This is mainly because web design is inherently linked to technological advancements: as technology advances, the world of web designing grows immensely to display a blend of animations, interactive styles, and increased immersion for users. 
2022 is likely to be no different! The year looks promising for web design trends, with many awe-worthy website norms ready to take over the digital world.
Excited to learn more? Well then, join us as we explore the 7 best web design trends that will rule 2022. 
Web design trends 2022: what to expect in general
After thorough research and a look into some of the best-performing websites, the GoVisually team has concluded that the following 7 web design trends are likely to predominate the digital realm.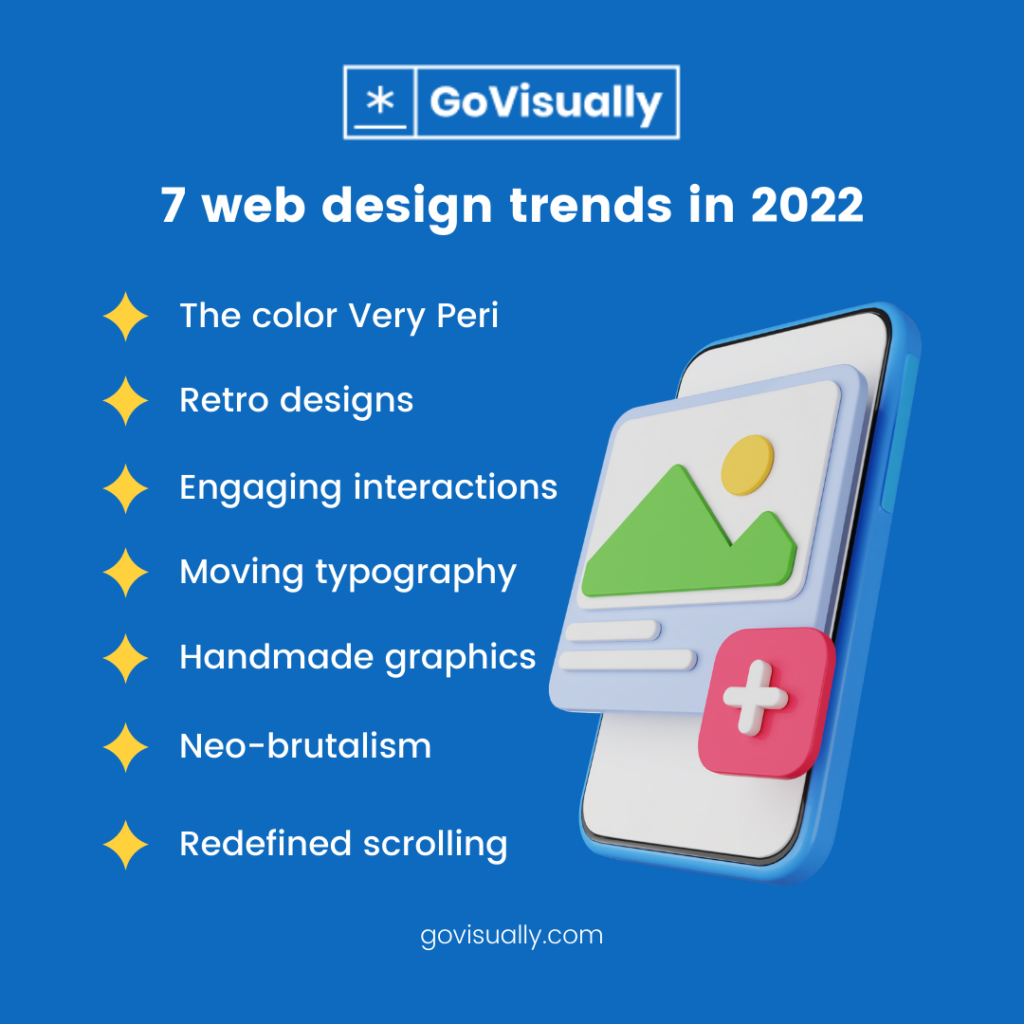 Not only will existing websites adapt to accommodate these trends better, but any new websites that enter the digital arena are likely to benefit if their website incorporates a few of these trends. 
And now, without further ado, let's turn to each of the trends and see what exactly they have in store for us. 
1. Pantone Color of the Year: Very Peri
On the subject of web design trends 2022, Pantone's Color of the Year is the talk of the town!
For the first time in history, Pantone has invented a brand new color for the Year 2022. Its origination commemorates the unprecedented times we live in and reflects the world in 2022. To better understand the thought process and ideas behind the invention of Very Peri and why Pantone crowned it the Color of the Year, check out this blog.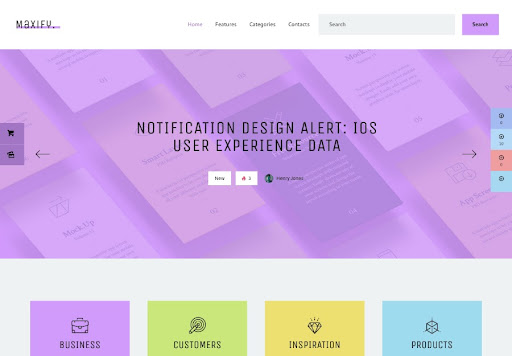 Like every year, Pantone's Color of the Year pick is predicted to dominate industries. We see this turning out to be especially true for the world of web design since Very Peri is the perfect color to put on the primary palette for a website. It is a soft, whimsical shade of blue that is a nod to the unique, technologically advanced times we live in and, at the same time, is gentle on the eyes. We can see users preferring this lilac-like hue across multiple brands. 
So, if you plan to start your brand or make some significant changes to your existing branding this year, Very Peri is a strong color contender and must be looked into before proceeding.
2. A blast from the past: retro designs
The past is always an excellent place to take inspiration, and web designers of 2022 are finally catching up with that idea. 
Increasingly, web design is evolving to include certain aspects that are characteristic of Web 1.0 (World Wide Web of the 90s). And believe it or not, this trend seems to be doing well, which is why we think that it has the potential to rule 2022.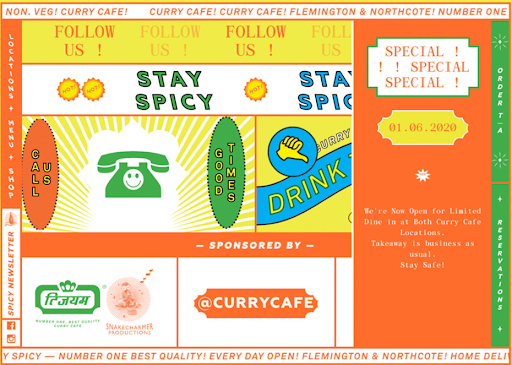 Retro designs will likely include bright backgrounds, visual table layouts, and robotic typefaces like Courier. If done well, these aspects can come together to form a collective, nostalgic design experience that users can not say no to. 
This is not to say that a retro design will indubitably lead to great results because turning to the past for inspiration can be a little risky. You certainly don't want to create a website that looks suited for people from the 90s, do you? 
But we are not worried!
Web designers in 2022 are creative and have unrestricted access to technology and tactics that can turn retro designs into relevant web design pieces for the future. We are excited to see how this web design trend plays out.
3. Welcoming large-scale animations: engaging interactives
Anyone even remotely familiar with web designing would agree that the fool-proof way to add flair to a website is by introducing animations to the design. Animations are attractive and can help engage the user better than still imagery. 
Web designers have mainly relied on small-scale animations in hero sections and page transitions in the past. However, recently, the web design trend has been majorly shifting to accommodate large-scale animations.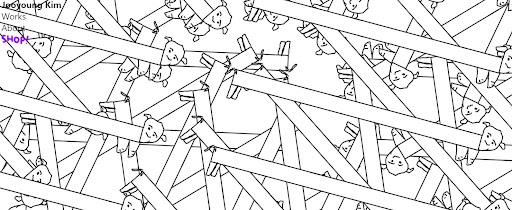 By employing large-scale animations, web designers can generate meaningful engagement from the visitor's end. It is up to the designer to decide on how to implement it, but for the most part, this can be done by creating a customized, novel experience that triggers an action from the visitor's end. Usually, this involves creating a mystery out of the web experience so that the visitor feels like it's up to them to discover the secrets that the site beholds. 
As one can tell, this can be quite tricky to achieve. However, if done right, it will give you a website that turns out to be a fan favorite! Therefore, engaging interactives is one of the most compelling website design trends that you should be looking into in 2022 for your website.
4. Typography that moves says goodbye to static text
2022 is the year that everyone realizes the value of typography. Good typography on a website does not only convey information, but it can also move the viewer and create an experience that the viewer genuinely resonates with. This is exactly what web designers have realized and hence are pouring a lot of creative thought into typography designs.
In this regard, the one web design trend that stands out to us and is likely to reign over website design trends in 2022 is moving typography. 
As a viewer, what do you prefer: boring text that stays still or innovative, immersive text that moves and effortlessly captures your attention? Most of us would incline towards the latter since it is a futuristic method of encouraging the viewer into engaging with the website.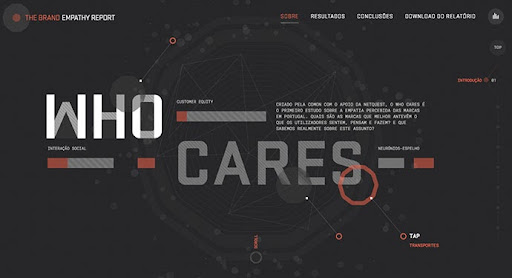 Animation is something that a web designer can always benefit from. However, animation was more or less restricted to small-scale elements such as graphics and illustrations in the past. Yet, this year, we expect to see a new surprise in animations and moving typography! 
As one of the best web design trends, this will be easy to achieve and very attractive for visitors of a website that employs it. It is simple yet effective and hence is likely to rule 2022. 
5. Creative scrolling: a redefined scrolling experience 
If you have made it this far, you already know that interaction and immersion are the two most prominent underlying themes for web design current trends. This year, web designers will also try and bring immersion and innovation to scrolling experiences on the web, and we love it!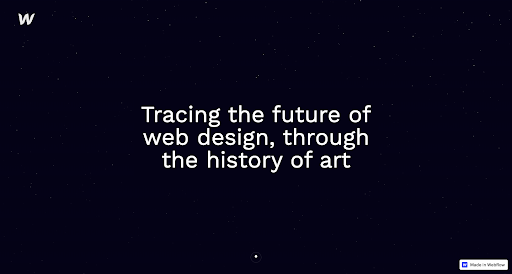 The scrolling experience is perhaps the most common type of engagement that a user makes with a page on a website. The scrolling experience is a reservoir of opportunity that can be redefined in a plethora of creative ways to make the website more interactive for the visitor. Essentially, the scrolling experience can be made more creative so that a visit to the website is more of an imaginative journey for the user!
How web designers will do this is best left to them. It's all about how creative, unique, and original their ideas are. Although, one common way to make the scrolling more fun and creative is to make them more animated. You can do this by associating psychedelic imagery, parallax effect, and third dimension breakthroughs with web design.
6. Do it yourself with handmade designs
In 2022, there is nothing that people value more than authenticity. And while dependence on technology has been chiefly beneficial to the evolution of web designs, too much of it can take away from the website's authenticity. 
An excellent way to counter this and create an experience that builds a connection from human to human is to incorporate imperfect, handmade artwork into web designs! This can help you embed a sense of personality in your work. 

Therefore, handmade graphics will rule 2022 and foster relatable user interfaces that provide a memorable experience for the visitors. 
Another great thing about handmade graphics is that the world is truly your oyster with them. Since you don't have to worry about perfection with these, doodles, scribbles, messy cutouts, and textures like paint and crayons can increase engagement on your website. 
Handmade graphics are also compelling in standing out from your competitors. And that is why you should quickly jump on the bandwagon and incorporate this web design on your website. Out of all the web design current trends, this one should be the easiest to access!
7. Welcoming neo-brutalism
Brutalism is an architectural movement of the 50s – 70s. As the name suggests, it has always been a brutal, bold, and straightforward design thought. It focused on using raw and exposed materials like concrete in architectural design.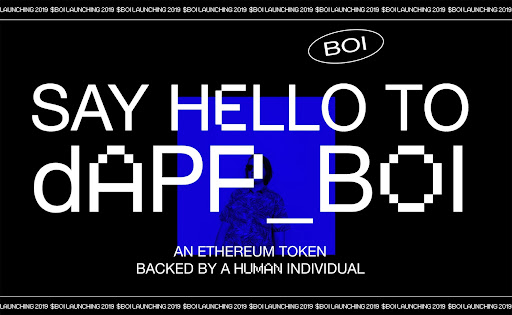 In 2022, we predict we will encounter many neo-Brutalism designs. This will include incorporating barebones unstyled HTML, asymmetrical layouts, default computer fonts, asymmetrical layouts, and untreated photos. Essentially, any element that can be considered "raw" and have a rugged finish in terms of design can be aligned with a neo-Brutal website. 
Since neo-Brutalism is very stark, it will likely attract a visitor heavily. Yet again, it paints a picture of authenticity. And can work with a general theme of minimalism (which has reigned superior for a couple of years now). 
All in all, we believe that we will be witnessing neo-Brutalism, in all its raw glory, a lot this year.
Looking forward
A deeper look into web design trends 2022 has got us all pumped for the upcoming year! We can't wait to see how creatives use these web design trends in 2022.
To keep updated on all things creative, make sure you visit the GoVisually blog and stay in touch with everything in the design industry and beyond.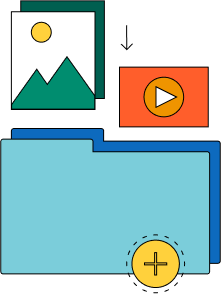 Need a quick way to share large files and creative assets?
With GoVisually Share, it's absolutely free! Try today.