Whether you're annotating video files or editing them, you'll come across several formats such as MP4, AVI, and WebM. It can be a little intimidating to learn what each and every single one of these is supposed to do. 
Video resolution has increased a lot today. Subsequently, the file size of the videos has also considerably grown too. Plus, a final video does not just contain the visual but it's made up of various components including, audio streams, metadata, and subtitles. All of it needs to be processed well to produce the final product. 
And that is why it is extremely important for you to determine the most appropriate video format to store your file plus understand the functions in order to take full advantage of it.
So, in this article, we're going to discuss what are WebM files and how to approve them online. 
What are
WebM files
?
Wondering what is a WebM file?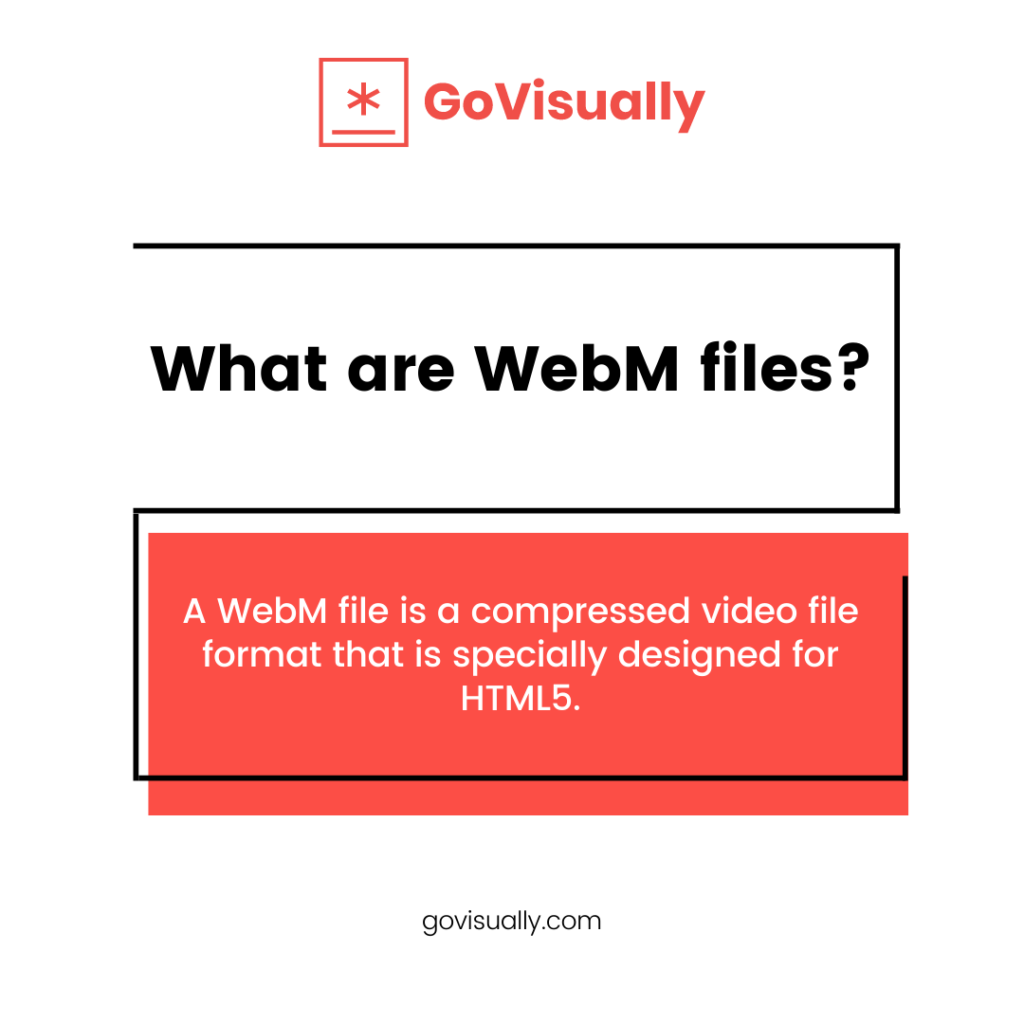 You might be already familiar with MP4 or AVI format and might have come across WebM files. But, you find yourself quite perplexed with the format. That's why it's essential that you understand what are WebM files.
A WebM file is a compressed video file format that is specially designed for HTML5 and uses the HTML5 <video> tag. It is a high-quality, open standard file that is composed on the MVF (Matroska Video File), a Matroska container that can support several multimedia content.
Thanks to the HTML5 format, WebM files are usually supported by most web browsers such as YouTube and Skype among various online platforms. Plus, the format has received a lot of popularity since it was acquired by Google. This makes it a suitable format for both commercials as well as non-commercial applications. 
What's the difference between MP4 and WebM?
You are already familiar with the MP4 format and what are WebM files. The most notable difference between the two is based on the video codec that each of the formats employs. 
While the MP4 format uses H.264 codec, WebM uses either VP8 or V9 codec. Moreover, MP4 files are considerably larger than WebM files. 
Another factor that draws a line between the two is the number of applications that support the two formats. MP4 is the most popular format and is supported by almost every application. On the contrary, all WebM files have the .WebM extension on Google.
Benefits of WebM files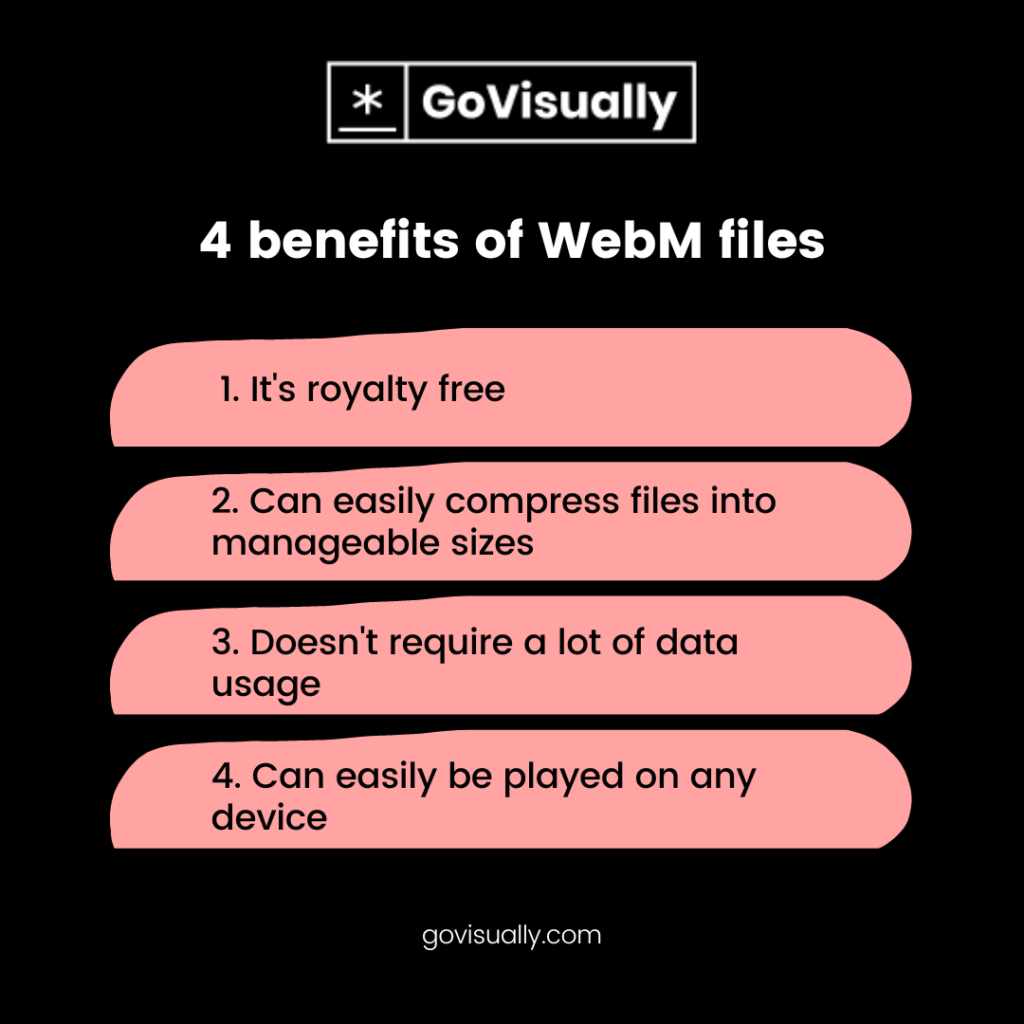 Probably the best thing about the WebM format is that it requires only a little power to extract the files that were compressed. This is because this format uses the VP8 or VP9 visual codec and Vorbis and Opus as the audio codec. 
This means that users don't have to produce files of large sizes, but can easily compress their files into smaller, manageable sizes without compromising the quality. 
One thing that makes the format stand out is that it's royalty-free. This means, that this format can be easily used by everyone without paying extra bucks. 
Moreover, WebM does not require a lot of data usage and can be easily played on any device. All of this has made this format an excellent alternative to other video formats, especially when it comes to uploading videos on Youtube. 
How to approve WebM files online?
You've got your answer to what is a WebM file. Now, it's time to understand the software best to use the format.
You can easily open WebM files on multiple applications including, 
Google Chrome

Opera

Microsoft Edge

Mozilla Firefox
However, if you want to get your WebM files reviewed and approved online then you'll need to leverage a strong online proofing tool.
Enter GoVisually 
GoVisually presents the perfect solution for you! 
GoVisually is an industry-leading online proofing software that enables users to share, review, edit and approve a video project.
It presents a user-friendly and intuitive interface that you can easily use even with little to no technical knowledge. GoVisually is the ideal software for you to review, edit and approve the WebM video files. 
It enables users to upload their high-quality videos and annotate them accordingly. 
Benefits of using GoVisually to proof WebM files
There are several advantages to the collaboration of WebM files and online proofing software. Let's look at some of the most important ones!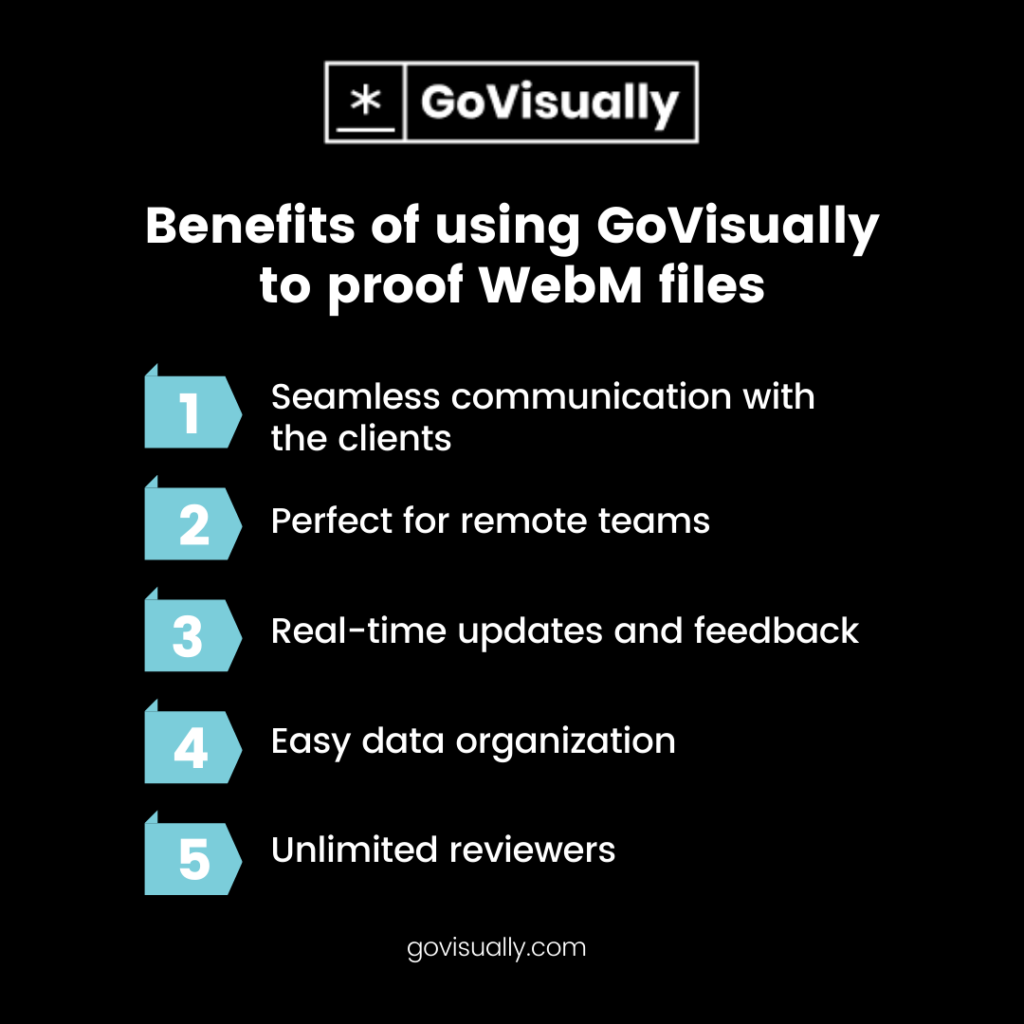 Seamless communication with the clients
GoVisually allows users to communicate directly with the clients and receive feedback quickly.
When you create a video project, you can share an invite link with your client. The client will have access to the file after clicking on the link. The best part is: that the client does not need to sign up for an account to access the files.
This way, you can collaborate with the clients and work seamlessly with each other through an efficient feedback process. 
Perfect for remote teams
If you're working remotely, you might have come across several complications that have affected your workflow. 
Work projects, especially ones that involve a team, demand a lot of time and back and forth feedback. This can get even harder if you're working remotely because you can lose feedback between so many other things. 
You can use the GoVisually to work remotely with your teams on the WebM files and online proofing by using the software. 
Real-time updates and feedback
The selling point of this online proofing software is that it allows you to communicate effectively with your team members. You can share life updates and feedback on the WebM files using this online proofing software. Plus, you can set notifications and reminders to enhance collaboration. 
Imagine working hard on a project for a month and in the end, the client rejects it because of poor communication.
But with GoVisually, you can minimize the chances of that happening to almost 0%!
That's because your clients stay up-to-date at every milestone of the project and ensure their approval so you don't have to worry about starting everything from scratch. 
Easy data organization
It can get excruciatingly difficult to organize and keep track of the multiple revisions of your project.
What if you might need to revisit one in the future? 
In that case, GoVisually allows users to effectively organize the WebM files and online proofing software to house all the data in one place. 
Unlimited reviewers
Do you want to share your files with the clients? But, also want to keep your supervisor informed of every milestone? 
Well, GoVisually has not placed any restriction on the number of reviewers who can access your WebM video files. Whether it is your client, boss, or teammate, you can share your files with multiple people and allow them to mark a specific portion or leave any comments on any section of your visual WebM file. 
Key takeaway
Opening, reviewing, annotating, and approving WebM visual files is easier with the use of the #1 online proofing software – GoVisually. By using GoVisually, you can collaborate with the clients who can share feedback with you in real-time. 
We hope that this article helped you understand what a WebM file is, its advantages, and why you should use GoVisually for your WebM files and online proofing software to maintain better communication with the clients.  
Happy online proofing!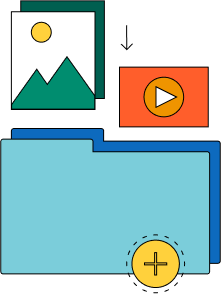 Need a quick way to share large files and creative assets?
With GoVisually Share, it's absolutely free! Try today.