The world is slowly transitioning to the digital age, and many organizations are quickly catching up to it. 
Long gone are when companies used to spend hours filing and archiving the data manually. Today, many companies and corporations are switching to transferring their data from physical to digital files and sharing it through file sharing. 
But, what is file sharing? 
This digitization of data is called file sharing. This is implemented across various industries around the globe to guarantee the confidentiality of data. Besides the safe encryption of the data files, this digitization allows users to share the data inside a single organization or across multiple companies and receive feedback.
In this article, we guide you through the essentials of file sharing. Let's start!
Cut design & video review time in half
GoVisually is the #1 online proofing software to get visual feedback on Designs, PDFs & Video content.
Try GoVisually free today!
What is file sharing?
File sharing is sharing digital resources (including documents, audio files, video files, graphics, etc.) with other people. Or enabling others to access this media. 
In a nutshell, moving one or more than one file from your network i.e., a local computer, to another network/computer is defined as the process of file sharing. Now that you know what is file sharing let's get to the next part. 
Importance of file sharing
File sharing has become necessary in any business. If you're wondering what is the purpose of file sharing. Here's why.
File sharing is an easier, quicker, and more budget-friendly solution than spending hours printing paper for files, then waiting for days to get the papers delivered to the intended person.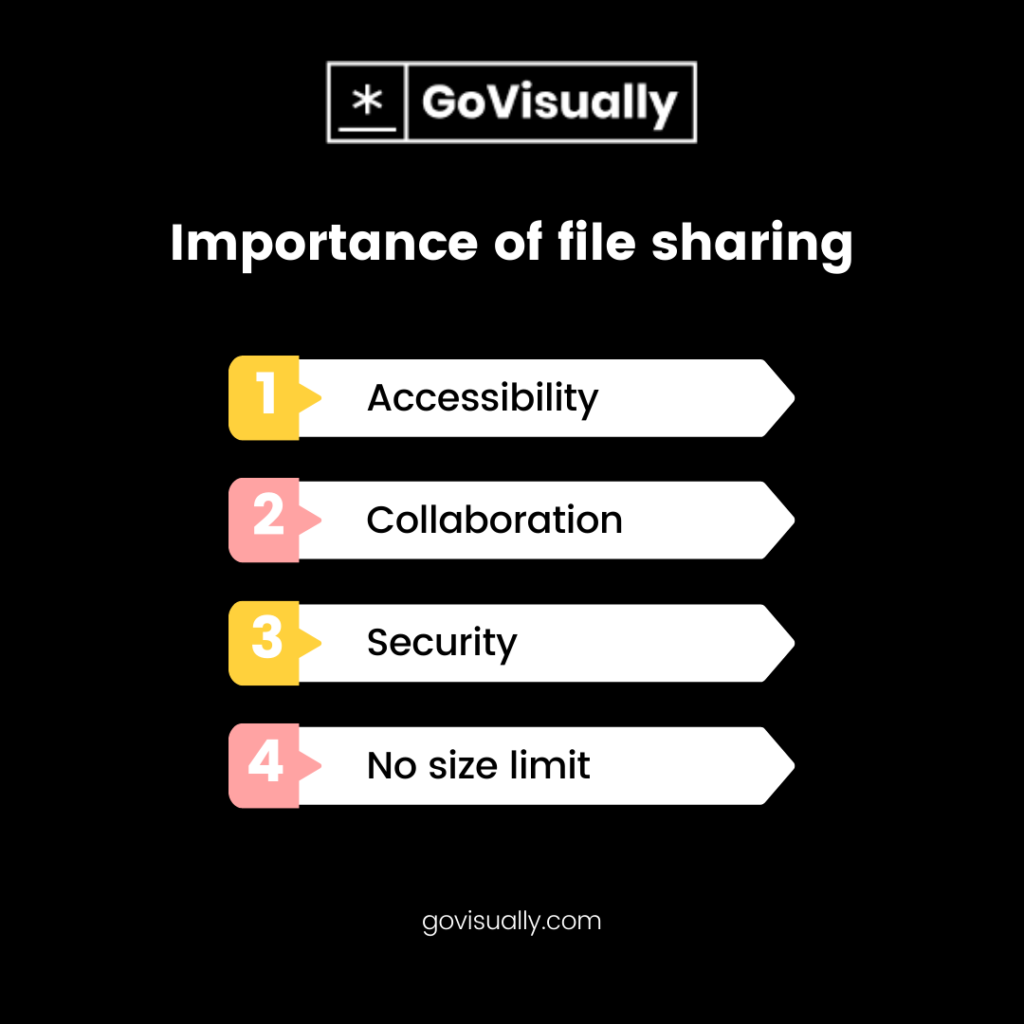 Accessibility
Imagine you are hanging out with your friends when ping! your manager has asked you to share the link to the file you emailed earlier as they seem to have lost it. The task is urgent, and your laptop is at home. 
What do you do?
You take out your phone, access the file through your smartphone, and resend the email within a few minutes. Problem solved! This is yet another answer to the question; what is file sharing? 
Whether you're using a file-sharing app or website, one of its most important perks is that it can be accessed anywhere and on any device. This has made sharing and transferring files enhance productivity and communication among the teams by saving their time from any inconvenience.  
Collaboration 
The practice of file sharing allows seamless collaboration among teams regardless of their location and time zones. So, file sharing is the ideal practice for people who are working remotely as it speeds up communication among the teams. 
Security 
The most popular feature of file sharing treasured by businesses is its security.  
Organizations, especially businesses, are always more susceptible to data leaks either by accident or intentional. It can be a careless employee or a rival organization. Regardless, organizations must keep the data safe from any malicious attacks from hackers. 
Granted that many file-sharing sites, including Dropbox have been a victim of cyber attacks, thus leading to various new preventive measures taken by the file-sharing platforms to prevent such leaks of data again.
Due to this, many platforms have integrated numerous features such as anti-virus, encryptions, and scanners to make sure your data is safe from any scam. 
No size limit
Many file-sharing tools are equipped with features that allow users to send and share large data and files including videos, presentations, graphs, and photos without worrying about the issue of size. 
Types of file sharing
Sharing files, while a task with numerous perks, can get tricky and harmful for your data if you don't make the right decision. 
There are various types of file sharing. When it comes to determining the one best suitable for you, it's best to select the platform that provides the most secure file-sharing so that your confidential information is not accessible to anyone besides the people you've provided them access to.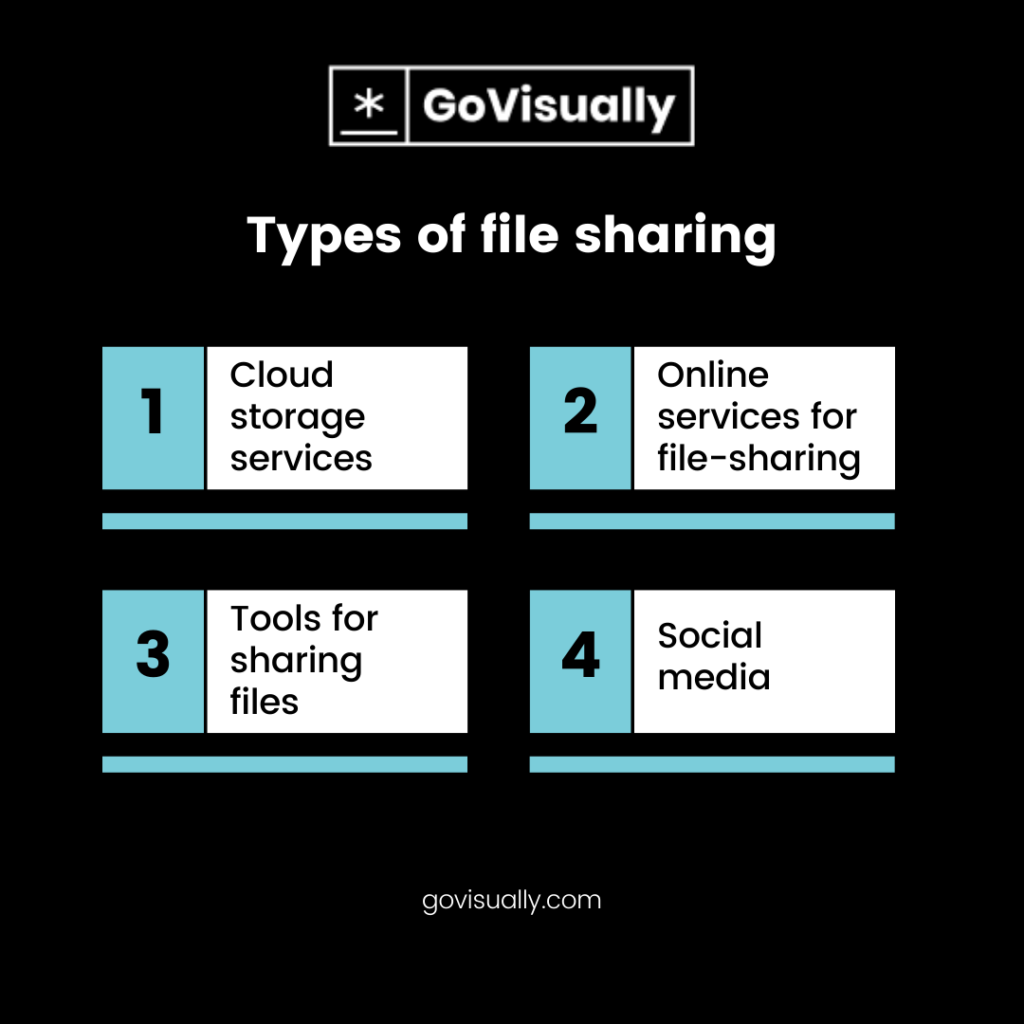 Cloud storage services
Equipped with high security to keep your data safe, the cloud-based solution ensures that your file is completely synced in case of any technical errors. This way you won't be losing any data. 
Moreover, this platform has made the process of sharing files very conveniently. You have to upload a file and send an access link to the collaborators to view or even edit the document. 
Plus, you don't even have to upload a document to the platform. You can create one on it and it will be automatically backed up in the storage. This way, you can access the data file wherever you want. For instance, Google Docs allows users to create a document backed up to the Drive. In case of any mishap e.g. your computer shuts down unexpectedly, you can retrieve the document as you last left it in your Drive.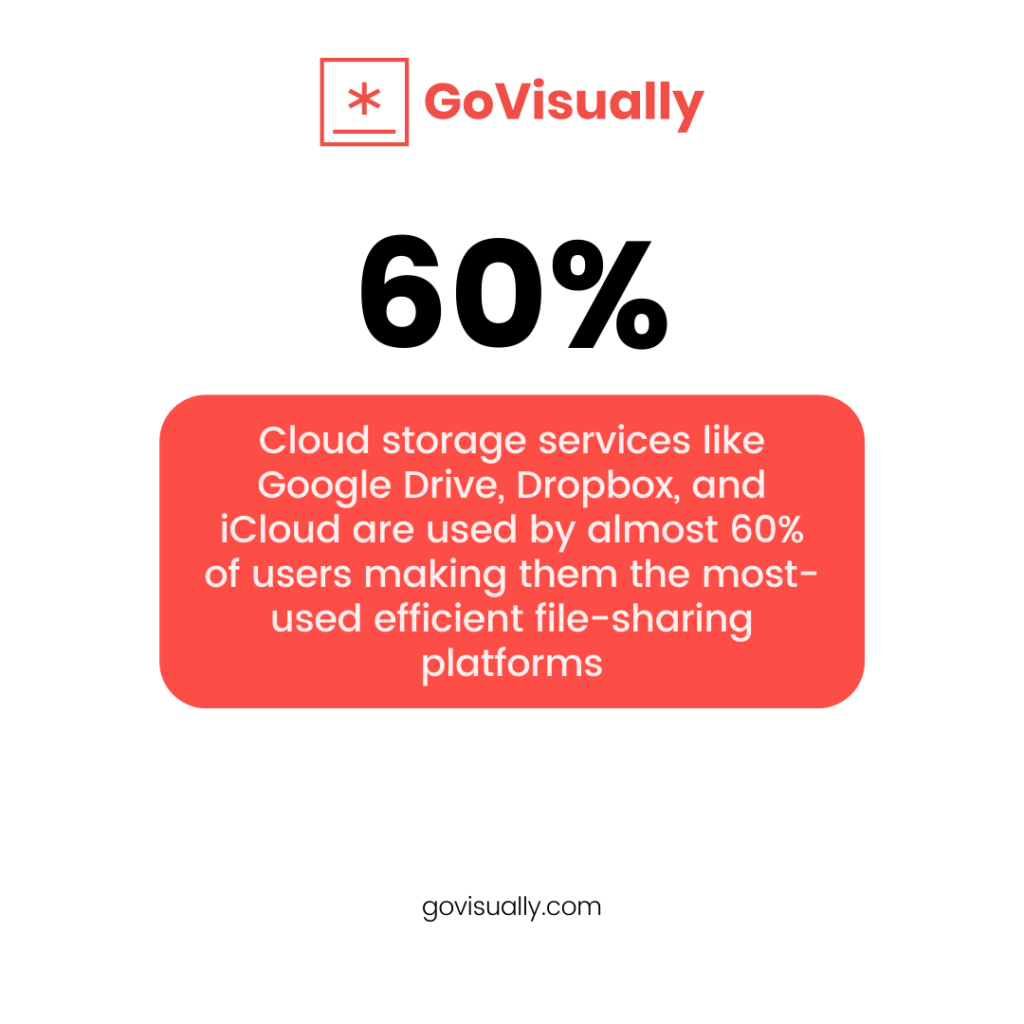 Example 
Google Drive

iCloud

One Drive
Online services for file-sharing
Many websites are available on the internet that allow you to share files with your colleagues or friends. These websites or web applications enable users to upload, store and share the files with others. Plus, the option to download the files is available too! 
Moreover, many websites, including GoVisually are also equipped with a feedback feature. This way, users can comment on and annotate the files. 
However, many of these websites either allow you to create an account or pay a small amount for a package to avail of many of these features. The good thing is; that you can take a test drive of these platforms and decide for yourself if you want to move forward with a paid version or not. 
Example:
GoVisually

Dropbox 

Zippyshare

Box
Tools for sharing files
Various file-sharing tools on the internet don't ask you to make an account or pay for the storage. All you need to do is: upload your files, enter your email address and type the verification code sent to your email. Then you can email the file to a particular email address.
Subsequently, your recipient will receive an email with a link that will redirect them to download and view the files sent to them. While email only allows you to send a file up to specific MBs, these tools provide an excellent way to securely send large files through email. 
Example
Pro tip: If you want to send something urgently through email, here's a tip, several tools can zip your files and compress them. Unlike uncompressed files, zipped files are smaller and can be easily shared via emails. 
Example
B1 Archiver

WinZip

RAR

ZArchiver
Social media 
While social media is not the safest option to share confidential files, it can still be used to share harmless files privately with one another or to a group via group chats.
Example
Instagram

Facebook

WhatsApp 
Best tools to share files
If you're wondering what is the best way to share files with others, we are here on your rescue with some of the most popular file-sharing tools. 
If you're looking for an online file-sharing tool that is easy to use and provides seamless communication between you and the team or the client then GoVisually is the software for you.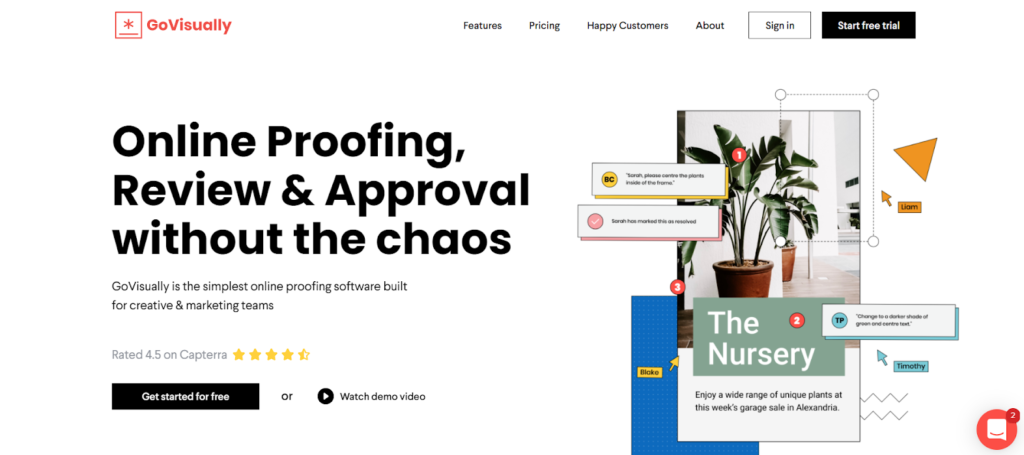 GoVisually is a number one poofing software trusted by teams, creators, and creative agencies. With GoVisually, you can upload several file types including videos and photos, and add comments to them. Furthermore, GoVisually streamlines your workflow and makes receiving feedback smooth by allowing an endless number of reviewers to annotate the files. 
Plus, GoVisually employs a user-friendly interface that enables users to view, edit, design, manage and collaborate on the tasks seamlessly so you never compromise on the quality of the work. 
Features
Client management

Deadline tracker

Project management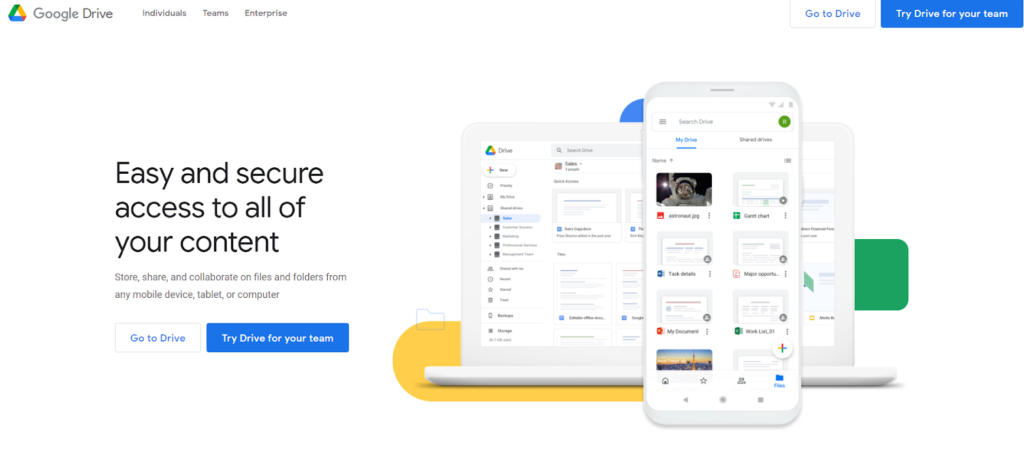 Making a list of file-sharing tools without mentioning Google Drive feels nothing short of a crime. Google Drive is possibly the most popular file-sharing tool available on the internet. 
Google Drive is a cloud-based solution provided by Google that efficiently stores and organizes your files such as documents, videos, audio, and presentations. 
You sign up for a Gmail account that automatically gives you access to your own Google Drive, among other tools that Google provides. You can access your Drive from anywhere as long as you have your login details. 
Plus, Google Drive offers a whooping 15 GB for free to store all your data in one place. And if you require more space, you can pay for one of Google plans. 
Features
Content bank

Data storage

Drag & drop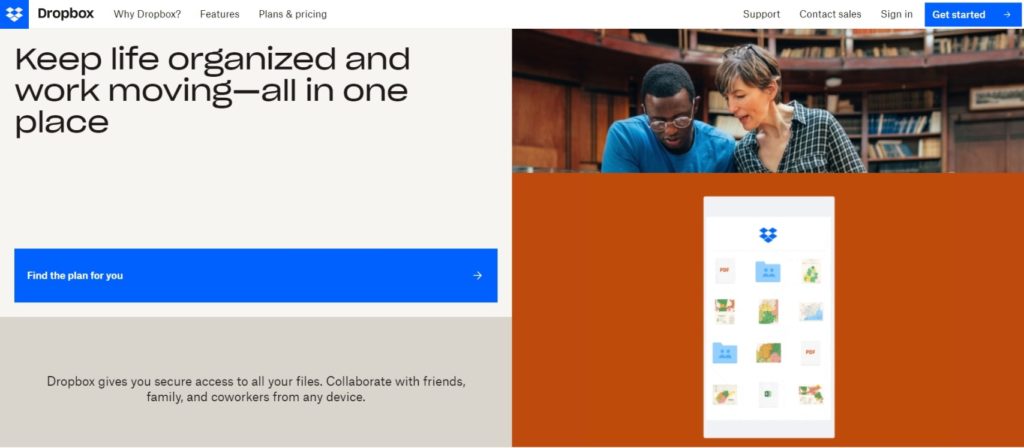 Dropbox is possibly one of the oldest cloud storage services that offer users 2GB of free storage to keep a safe bank of their files, locate them from anywhere and give them access to whoever they want to.
Moreover, Dropbox can be accessed on your cell phone and PC so all your files are available within reach. 
Dropbox has been used across the industries; by small, mid, and big-size companies and freelancers to store their data due to its user-friendly and intuitive interface, easy synchronization, and integration with more than 10,000 third-party apps. This has earned Dropbox a badge of popularity among a crowd of file-sharing tools. 
Features
Backup and recovery

Archiving data

Access control and permissions
Microsoft Teams is one of the most popular collaboration hubs that reached the height of its popularity during the COVID-19. The tool is implemented by hybrid and remote teams to conduct uninterrupted communication among team members.
However, that's not the only function of this communication tool. Microsoft Teams allows real-time collaboration among various teams to easily view and edit various documents on Word, Excel, or Presentations together, thus streamlining the efficiency and productivity of team members. 
Features 
Channels and teams

Storage of documents in SharePoint

Chatbox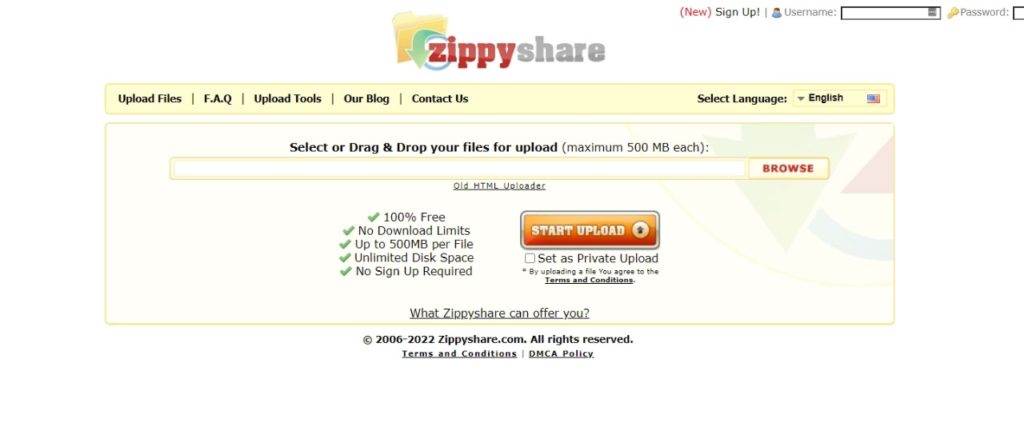 It would be a shame to enlist the best tools for file sharing without mentioning Zippyshare. 
Zippyshare is a free file-sharing website that efficiently offers users unlimited disk space without making an account for it. While Zippyshare does not have an intuitive interface like other tools mentioned on the list, it has still earned its spot for several features, such as leaving no restrictions on the upload and download limits. You can share these files through email, links, or even social media. 
The only cons of using Zippyshare are the upload file size limit that only extends to 500MB, and the files automatically eliminated from their servers after 30 days. 
Features
Cloud storage

File hosting

Online sharing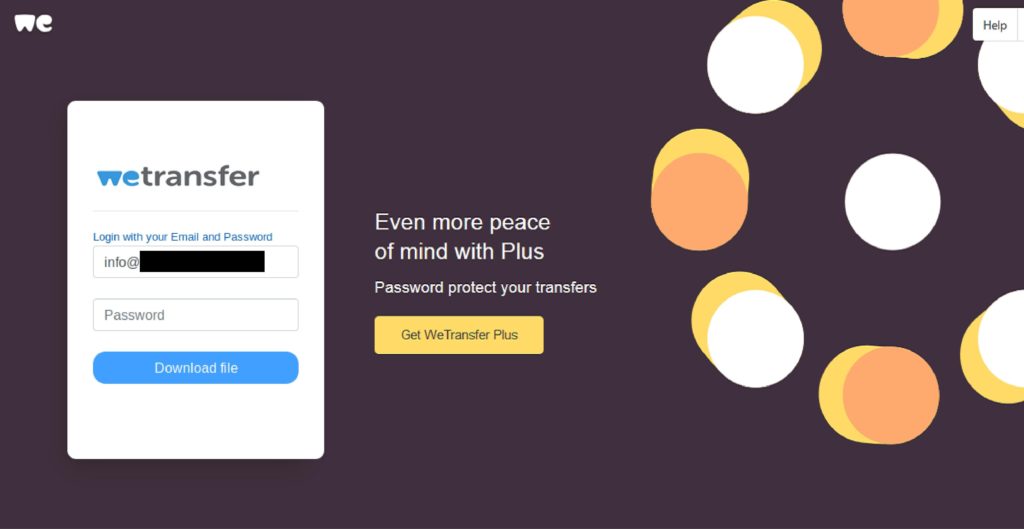 What is the best way to share files with others when you are short on time?
If you want to urgently share the large files from your PC and have no time to register or access any storage tools, WeTransfer is the perfect solution. 
With WeTransfer, you can transmit files up to 200 GB  to the recipient without the hassle of registering for an account, and that too in a very short time. 
All you need to do is visit the website of WeTransfer, type in your email, and then add the recipient's email address. Then you upload the file e.g. a folder that consists of files of various sizes. You will receive a verification code on your email address. After typing the code, your email with the files will be sent to the recipient. That's it! 
The recipient will receive an email with a link. This link will allow him to view and download the files easily! 
Features
Mobile access

Content management

File management
Key takeaway
Long gone are the olden days of manually writing and storing papers or even when you'd be transferring the data to and fro using removable storage devices such as USB sticks. Now, the world has moved towards a more convenient and time-saving solution i.e. file-sharing tools. 
In this article, we discussed; what is file sharing, and its importance and listed some tools – such as GoVisually – that allow you to free up your device's storage and keep all the data safely organized in the cloud-based solution that can be shared with anyone and accessed from anywhere in the world.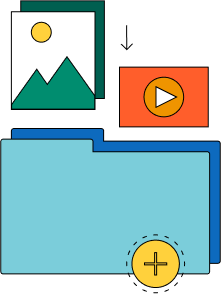 Need a quick way to share large files and creative assets?
With GoVisually Share, it's absolutely free! Try today.