If you are a creative professional, you know by now the significance of having your design portfolio online.
And what better than Behance, the largest creative platform on the planet, to make your presence felt in the world of design!
You may ask why Behance? Let's dig a little deeper to understand what are the benefits of using Behance.
First things first.
1. What is Behance used for?
Behance is part of the Adobe Creative Cloud and is used by creative specialists across the world to showcase their online portfolio of work – graphic design, illustration, fashion, photography, advertising, fine arts, game design, and much more.
2. Is Behance owned by Adobe?
Acquired by Adobe Systems Incorporated in 2012 and now owned by the same organization, this online social media platform is a designer's paradise.
3. What does Adobe Behance do?
Behance encourages creative professionals "to showcase and discover creative work".
4. How do I join Behance?
Wondering how to set up an account on Behance? Signing up on this platform is really simple.
Navigate to Behance.net.
Sign up with your email address or choose from one of the social network logins.
Fill out the details, for example, your name, email address, and other basic information.
Start building your feed with your choicest works.
Please note you need to verify your email account before you are able to use all the features of this platform.
5. Is Behance portfolio free?
Part of the Adobe Creative Cloud plan, Behance can be used for free by all creative professionals across disciplines. Participation is absolutely free and a member can create as many projects as possible without any limitations whatsoever.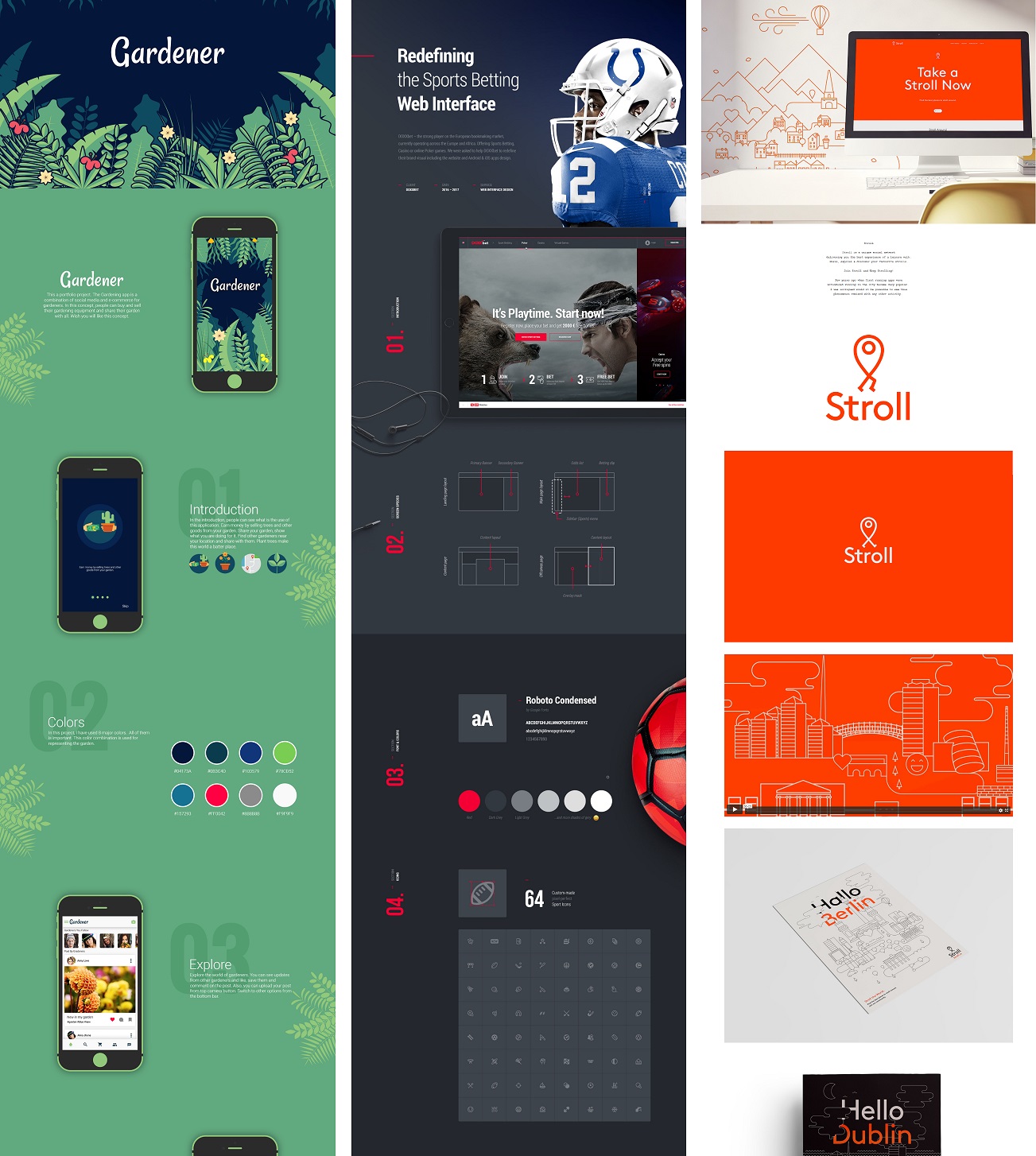 6. How much does Behance cost?
Behance is part of the Adobe Creative Cloud plan, which can go as low as $14.29 a month. But, you can add a portfolio on Behance for free, with limited design and feature options.
7. How do I upload my portfolio on Behance?
Once you have set up your account on Behance, you can start uploading your projects. Under Add Projects to Your Portfolio, click Upload My First Project to add your first project work. You will receive prompts to personalize your page as you upload your images. 
Chances are you still waiting to create the best design of your life. Consider starting with a design brief template to get the much-needed direction for your project.
You can build and customize portfolio websites from Adobe Portfolio, which includes hosting and unlimited pages. These websites have their own URLs, allowing you to display your portfolio in a personalized environment. Adobe provides pre-built themes to set up your page in quick easy steps. The key steps in creating your portfolio site include:
Layout
Customization
Pages
Publication
8. How do I get more views on Behance?
Consider featuring your work on the platform's curated galleries.
But the million-dollar question remains, how will you do that.
Highlight your work and present it in a professional and saleable way.
Choose a cover image that compels users to click and view your project.
Click Publish only when you are ready for the world to see your project.
Promote your project by creating some buzz around it.
9. How do I promote my Behance?
Follow these steps to grow your followers and promote your page/portfolio on Behance:
As they say, "Do it well or not at all". It is better to showcase one best project rather than 10 mediocre ones.
Make sure you have filled in your profile completely.
Share your work on all social media platforms that Behance suggests – Pinterest, Google+, Linkedin, Twitter, Facebook. And then share on your preferred platforms too, like Youtube, Flickr, etc.
Make sure you are able to sell your work. Just a couple of screenshots of your work will not do any wonders, instead choose to build a story, share some BTS work, etc.
Encourage others by liking and appreciating their work. Sooner or later they will return the favor.
Tag your project to get noticed by other curators.

Get in touch with the

Behance team

to feature your work or any interesting project.

Study some of the previously featured works to see what they have done differently to pique the curator team's interest.
10. Can you see who views your Behance?
Anyone who follows you on Behance can see your Work in Progress projects from their For you page. Specific hashtags and location can be used to filter Work in Progress. To look at who has viewed your Work in Progress, you need to click the blue button at the bottom left corner of the specific segment to see the number of views, usernames, and types of reactions.
11. How do I make my Behance Portfolio private?
Unfortunately, there is no option to make your Behance profile private, however, you can choose to change the privacy settings for your project. Follow these steps:
1. Navigate to the Project Editor and click Settings.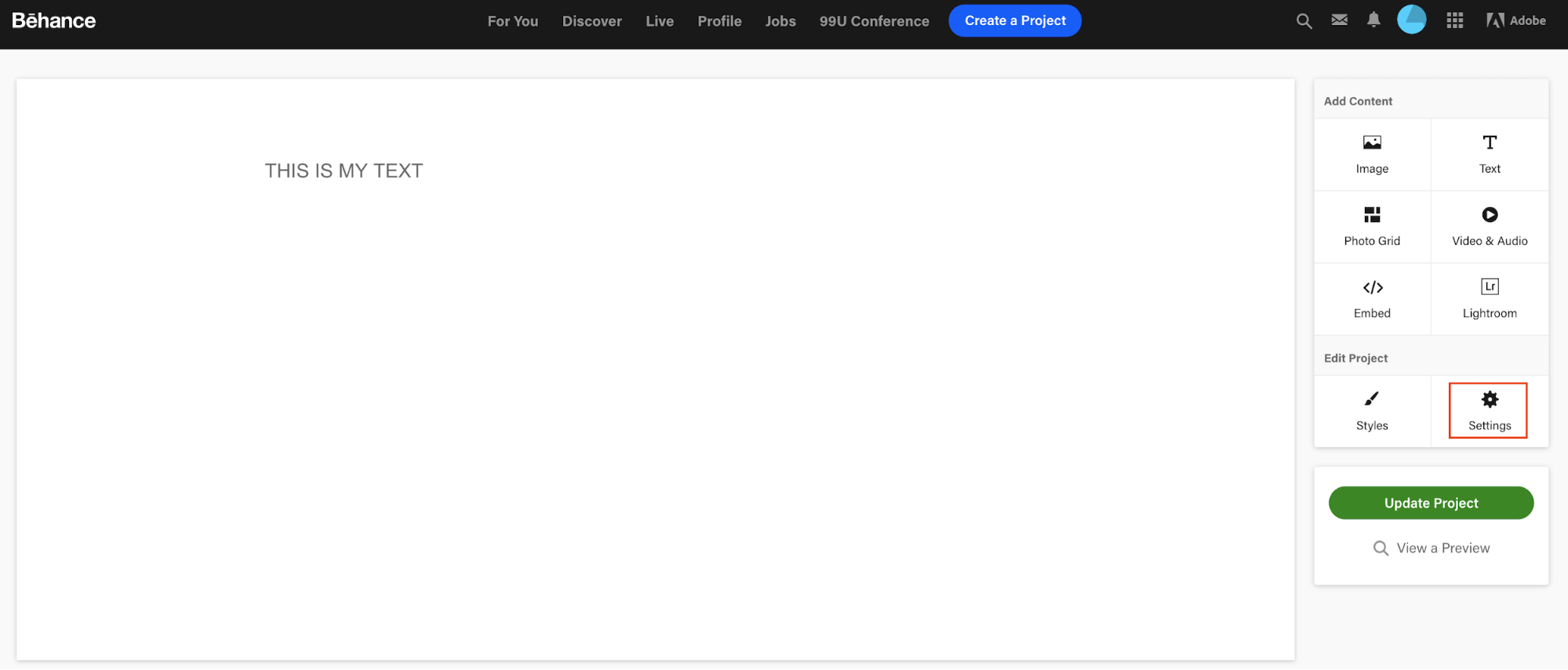 2. Click Add co-owners, credits, and more…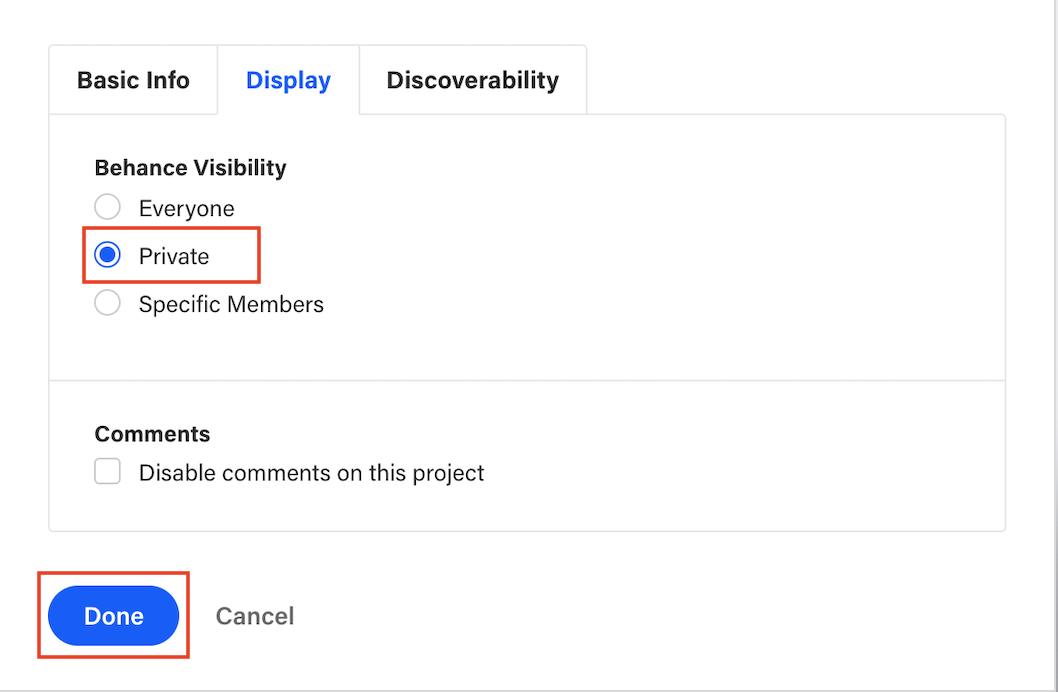 3. In the pop-up window, click Display.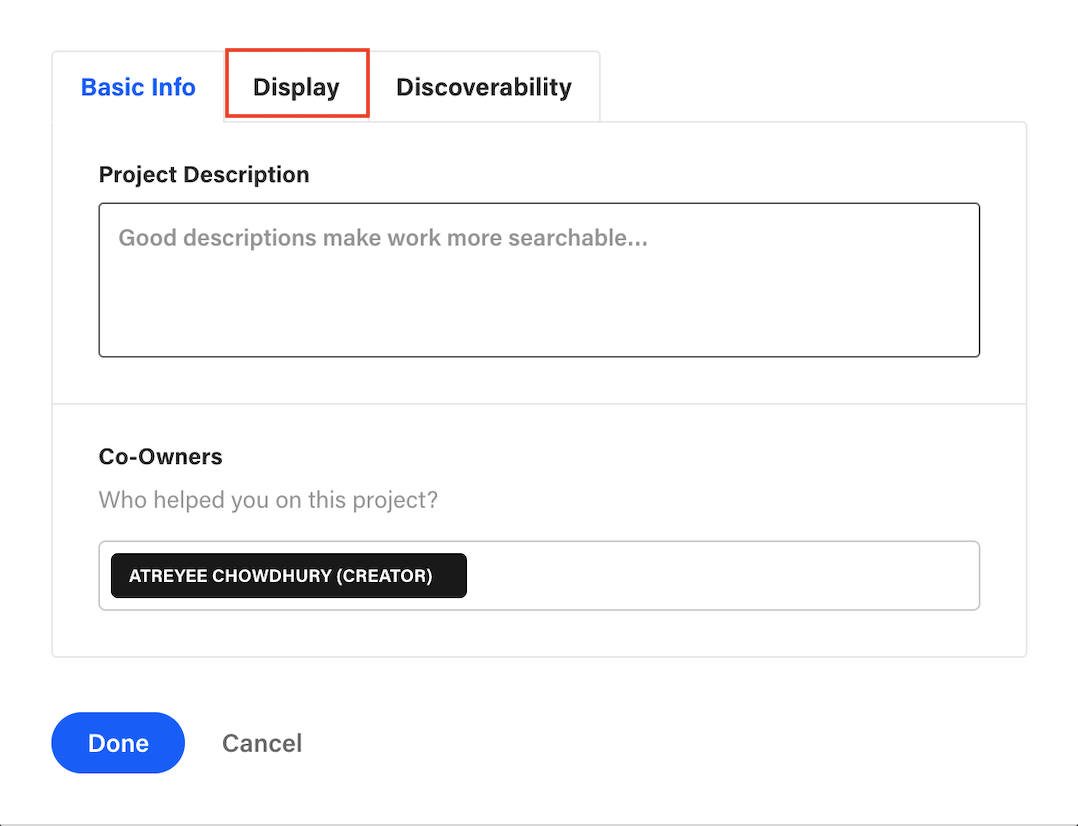 4. Under Display, click Private and then click Done.
5. Click Update Project to update the status of your project.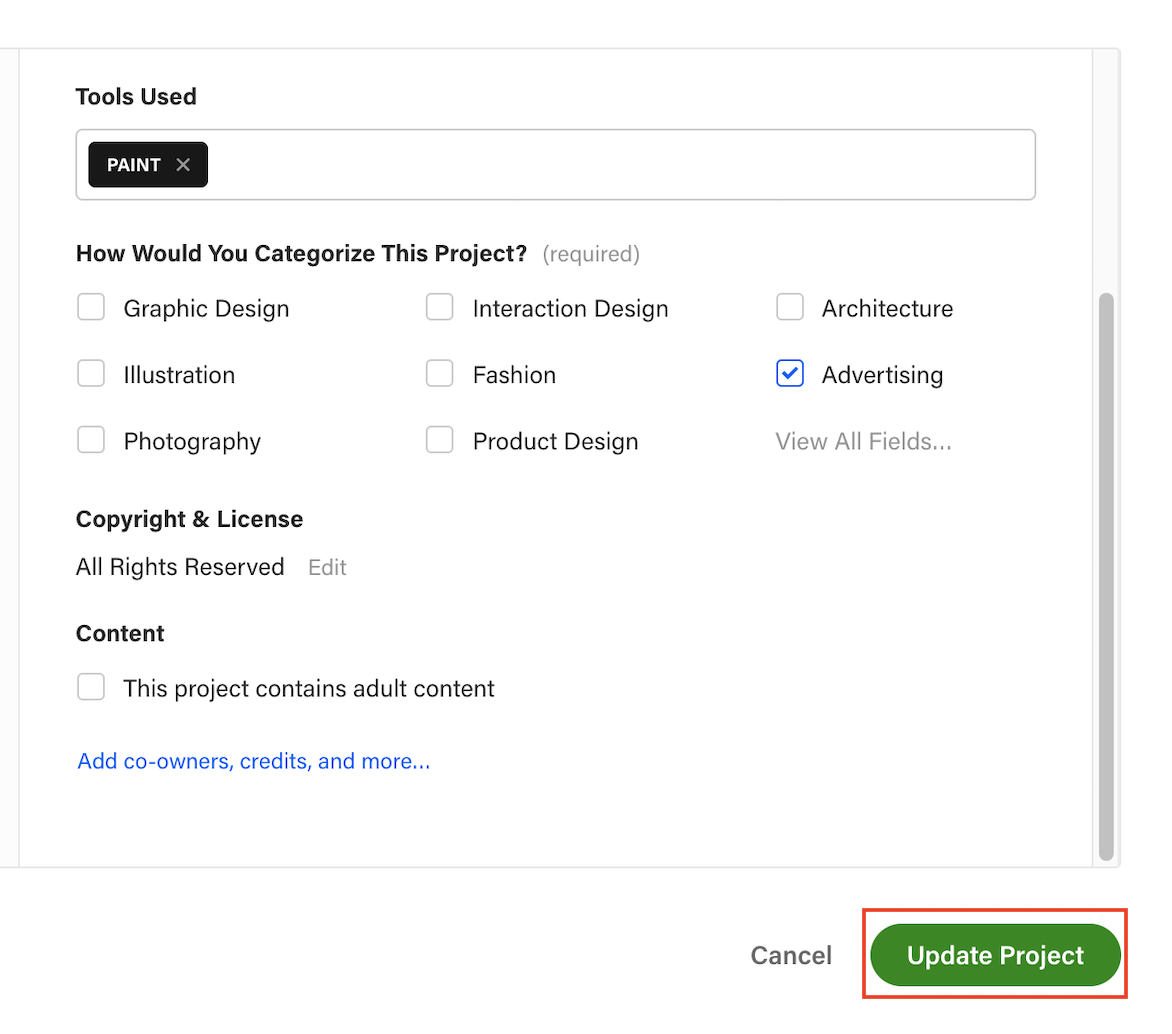 Convinced already?
Then, wait no more and take the first step to carve a niche for yourself in the design world by creating your first ever design portfolio.