Online proofing allows you to deliver creative work faster by streamlining your review and approval process.

Using online proofing can increase your speed of creative delivery by 3x and reduce confusion.
Let's imagine a creative review process without endless email threads
No more chaos, no more loose ends. Or missing out on an important reviewer. This is the promising future of online proofing. 
With the help of online proofing tools, you can make your reviewing process faster, easier, and efficient. These tools are also known as review and approval software.
The best part? You don't have to go back and forth over emails. All the reviewers and project collaborators can review the creative asset online.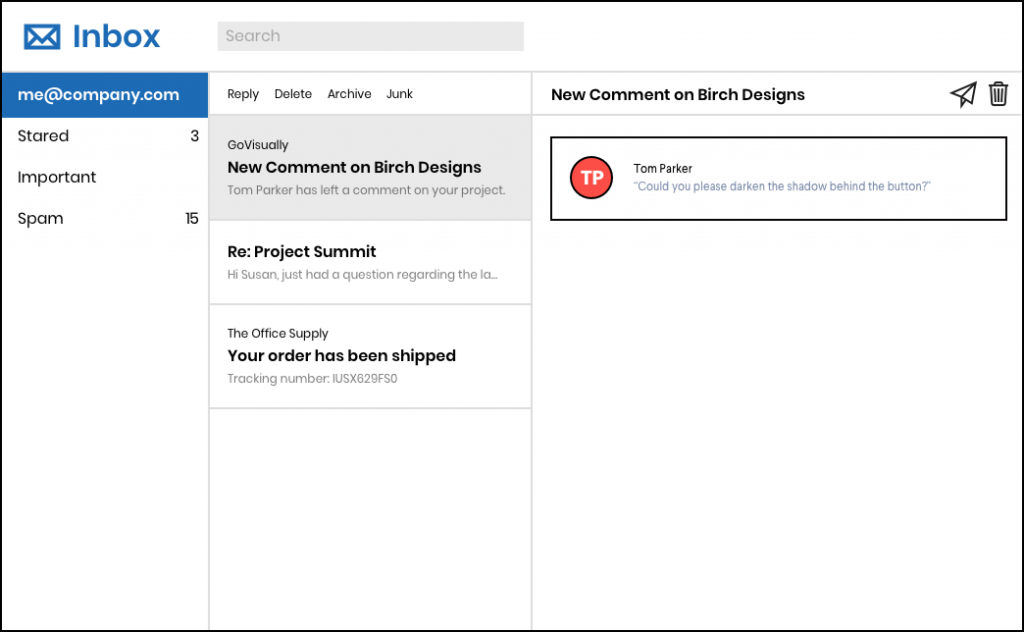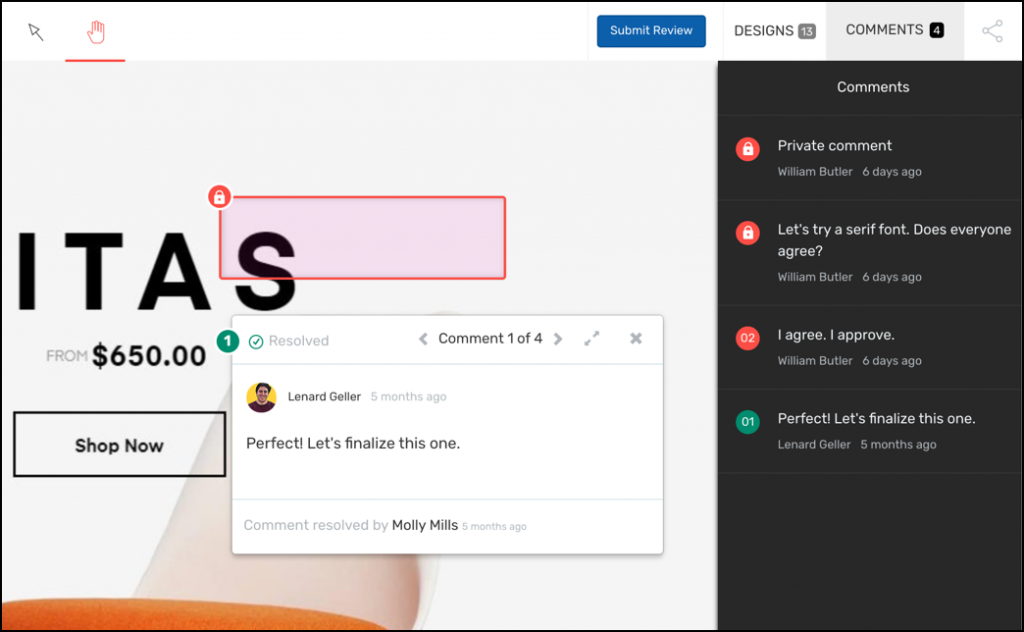 How does online proofing compare to traditional proofing methods?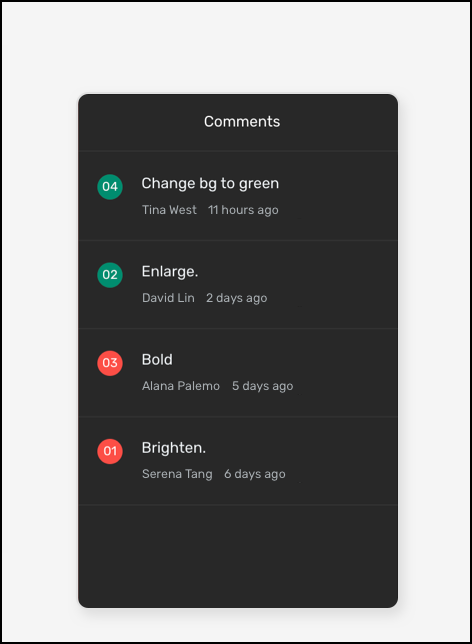 Still using email to proof creative assets in 2021? You know it comes with:
Overload of email threads.

There's a lack of clarity on the feedback you receive

Involving the stakeholders and reviewers becomes messy.

Tracking changes and progress extracts the fun out of a project.
Good choice, definitely better than emails. 
It's a centralized approach and keeps everyone in the loop. 

However, they're not the ideal choice for proofing and reviewing creative designs and assets.

Lacks annotations tools and features for a faster review process.
A lot of businesses rely on team meetings to review assets and deliver the results. But that's not the ideal way to go about it;
With the world embracing digital rise and remote working, online meetings can be a challenging approach.

They can present logistical challenges.

Takes up more time and energy than online proof.
Why do I need to switch to online proofing?
Looking to simplify your creative review process? The solution lies in switching to online proofing.
Don't believe us?
Check out these amazing benefits of online proofing (based on real customer feedback.)
Sign-off and complete projects quickly
A centralized platform for proofing allows you to review and approve assets quickly. Thus, reducing your project completion time.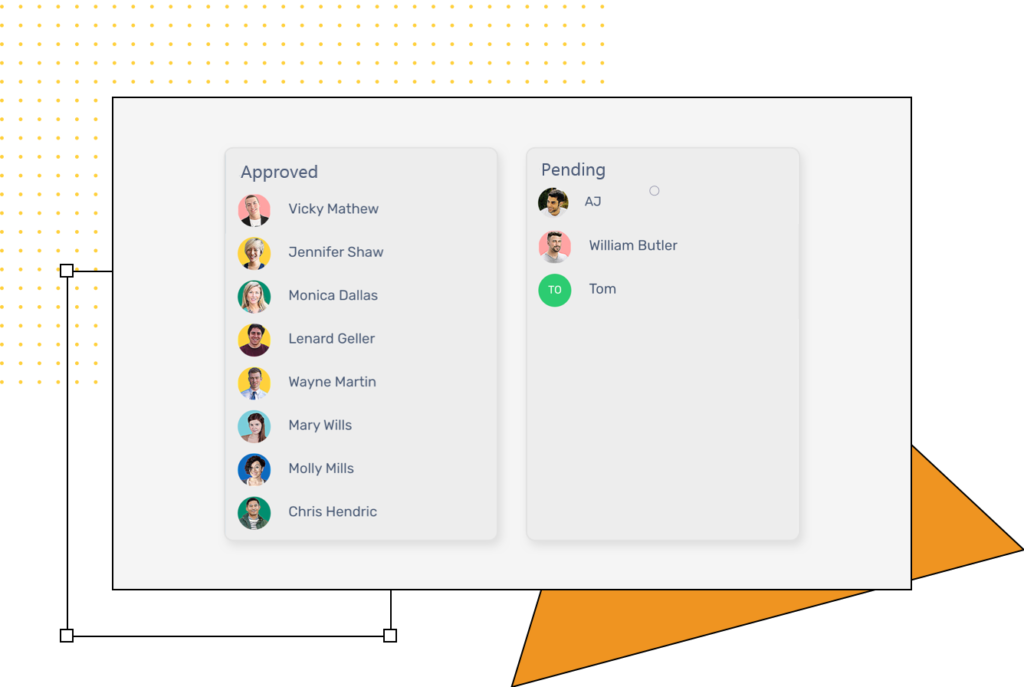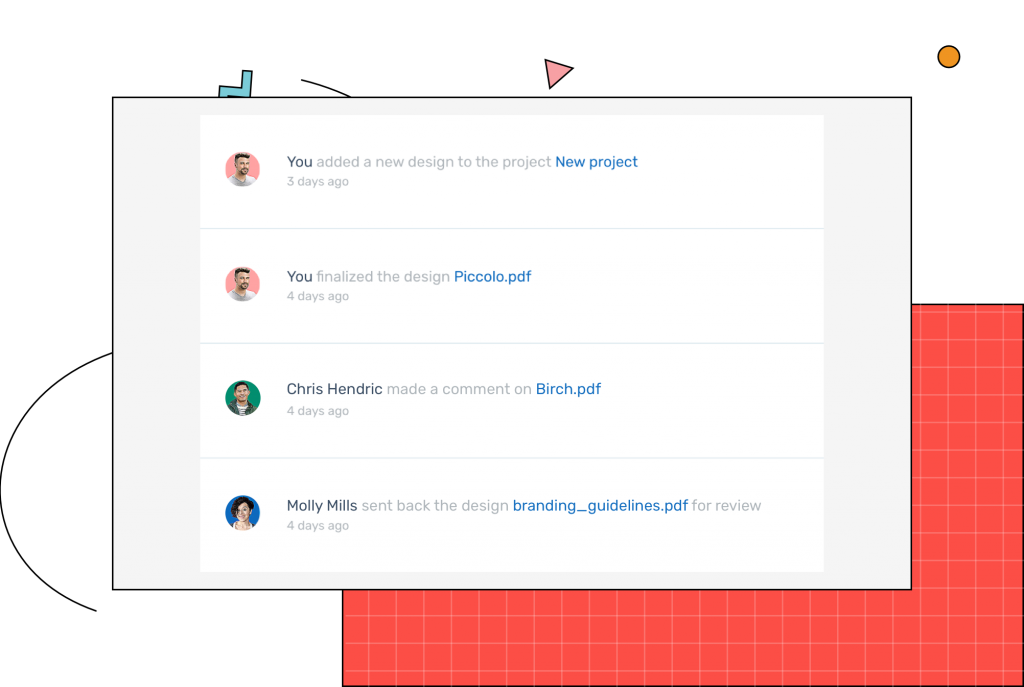 Transparent & centralized feedback
Get all stakeholders on one platform and receive accessible, traceable, and actionable feedback.
Faster project turnaround
You'd probably know this by experience that running after reviewers can be quite hectic. But with online proofing, you can cut the chase and ensure everyone stays in the loop and you deliver the project timely.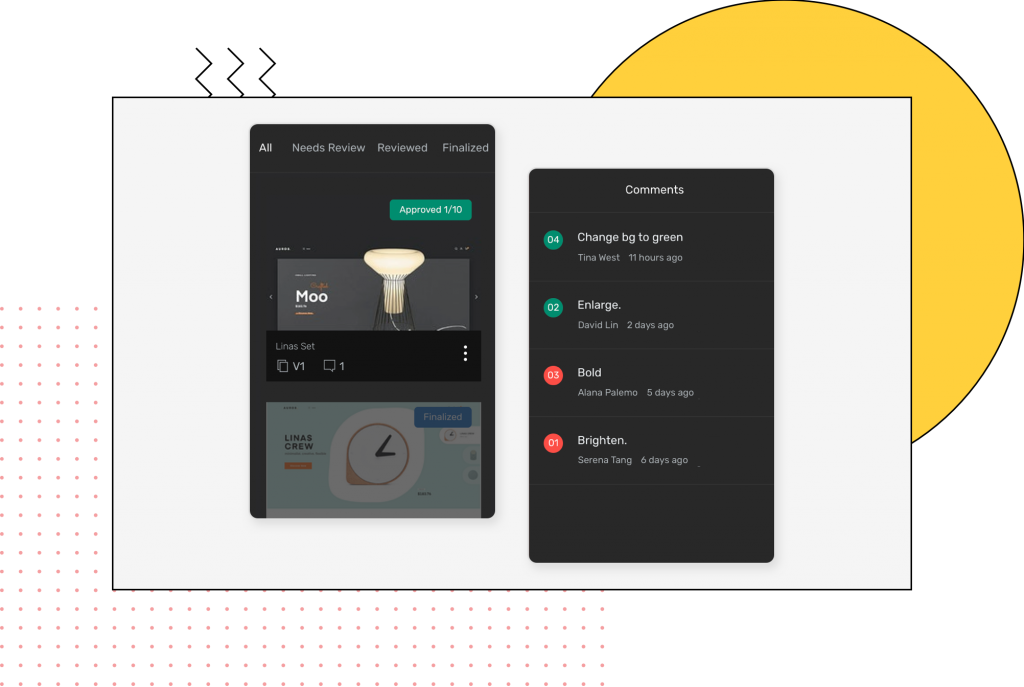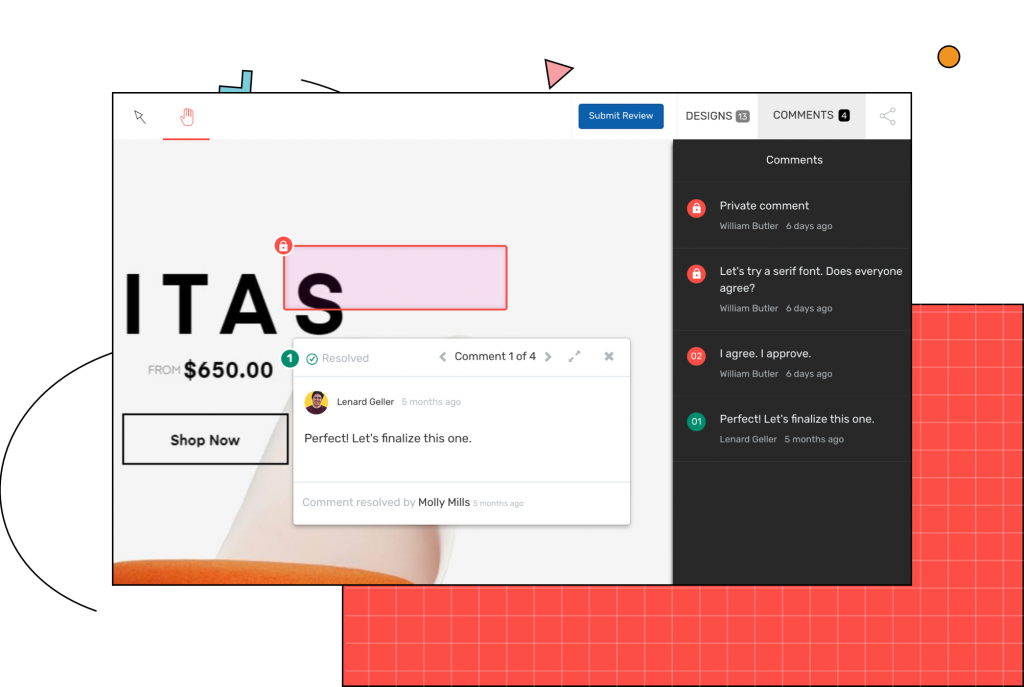 Because online proofing facilitates collaboration and faster reviewing, the final version's quality is much better than the original one. And that's another key benefit of online proofing; improved quality of your designs and creative assets.
Ensure marketing compliance & guidelines
Online proofing tools allow you to ensure that everyone is following the compliance and content guidelines.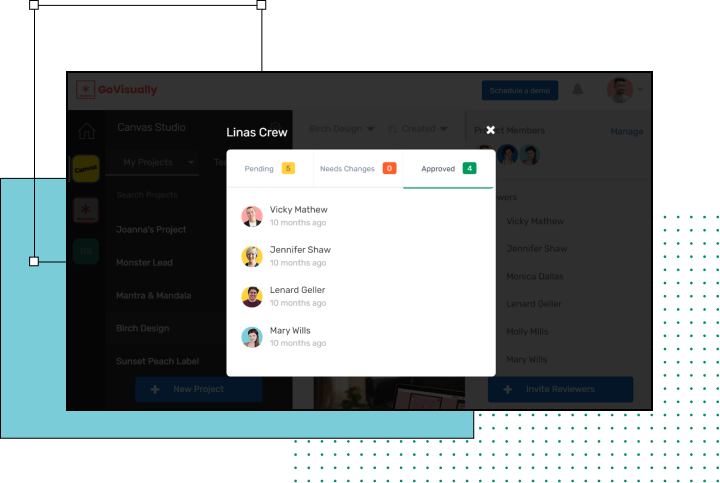 Stakeholders & reviewers on the same platform
Depending on your project and the asset, you can work together with your design team, content writers, and marketing team to smoothly finish the project.
Impress your clients with an easy approval process
You can also review your assets with clients and get their fast approvals using online review tools.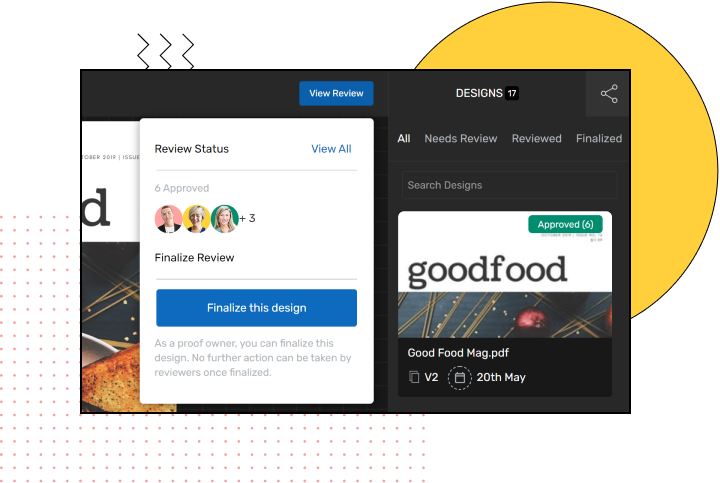 How Does Online Proofing Work?
Easy – in just 3 simple steps. Get ready to amaze and win over reviewing process.
Step 1: Organize assets & upload them.
Ensure that all marketing assets that need reviewing are in one place. Whether it's an image, video, or even a PDF, you can upload all file types on online proofing software.
Next, make sure that you add all stakeholders to the reviewing file and assign tasks. After that, set a deadline for the reviewing completion. 
An ideal online proofing software like GoVisually allows you to upload as many creative assets to the same project as you'd like.
Step 2: Provide and Gather Feedback
Everyone added to the project can track changes, comment, and see the tasks on the dashboard. Using powerful annotation tools, you can mark changes correctly and precisely. 
You can also compare different versions of the file to see the changes or finalize the better version.
If you need to invite a client to review, you can send them the reviewing link.
The best part? Most online proofing tools have a mobile app too. This means that you can review assets while on the go.
Step 3: Make revisions and get approvals.
You can get feedback in one place that makes it easier for you to organize and make revisions.
Still, to make this even faster, we'd suggest that you make use of the powerful annotation tools. Comment exactly where the change is needed.
Your team members can upload the revised file, and you can compare different versions. 
Unlike email threads, everything stays on dashboard, so you can access it whenever you want. You can even manage who can download files and deliver assets timely!
How Do I Know If Switching to Online Proofing Will Benefit My Workflow?
Online proofing is your new and easier way to resolve frequent reviewing crises. 
While it's easy to use for everyone, here are some job roles that should switch to online proofing today. 
Project managers

Marketing team and creative agencies

Designers & product team

Content writers & copywriters

Your clients if you need their fast approvals. Powerful software like GoVisually allows your clients to review without having to sign-up.
I'm Sold - How Do I Find The Best Online Proofing Software?
We understand that picking the best for a pool of infinite choices can be challenging. So look for these 6 essential features. And compare them to find the #1 online proofing software.
Ease of use and functionality
The most suitable online proofing tool will have several annotations and marking tools. These functionalities and features help you speed up the work process and sign-off quickly, so it's essential to review these.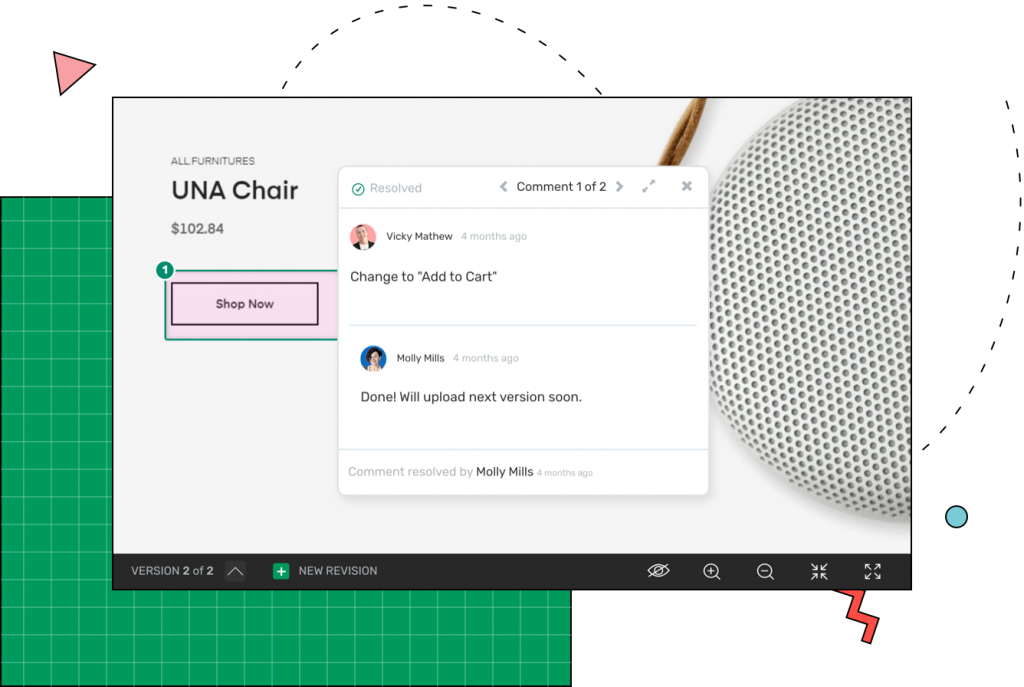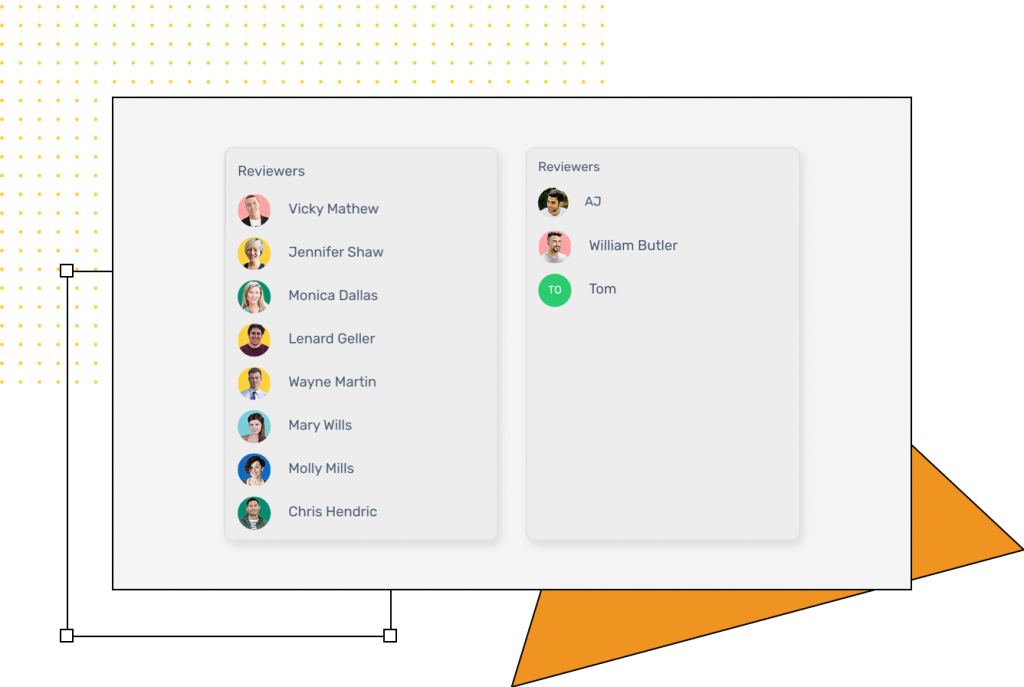 It would help if you also looked for project management capabilities within an online proofing tool. See if you can easily manage, customize, review and approve projects.
Moreover, go for a UI design that is user-friendly and enhances your team's experience. After all, you don't want to spend an entire week just figuring out how to use the tool.
Whether you're a fully functioning enterprise or a small business, your creative assets will vary. Sometimes, you'll need to review a PDF, while other times, you might need revision in a marketing video or a GIF your marketing team created. 
So do check what file types are supported in your prospective online proofing software.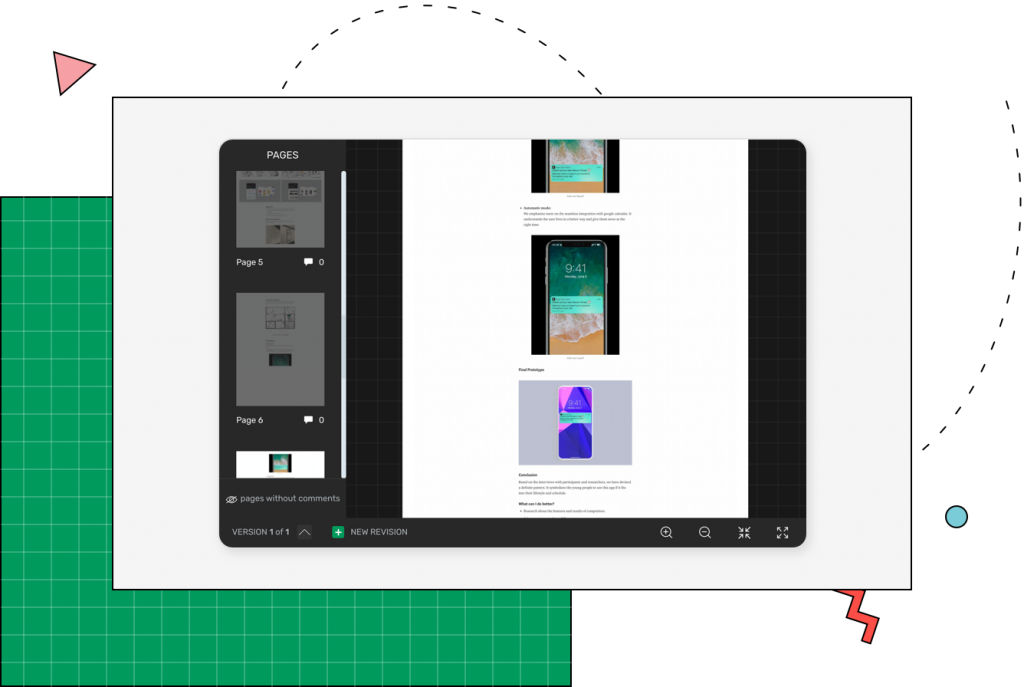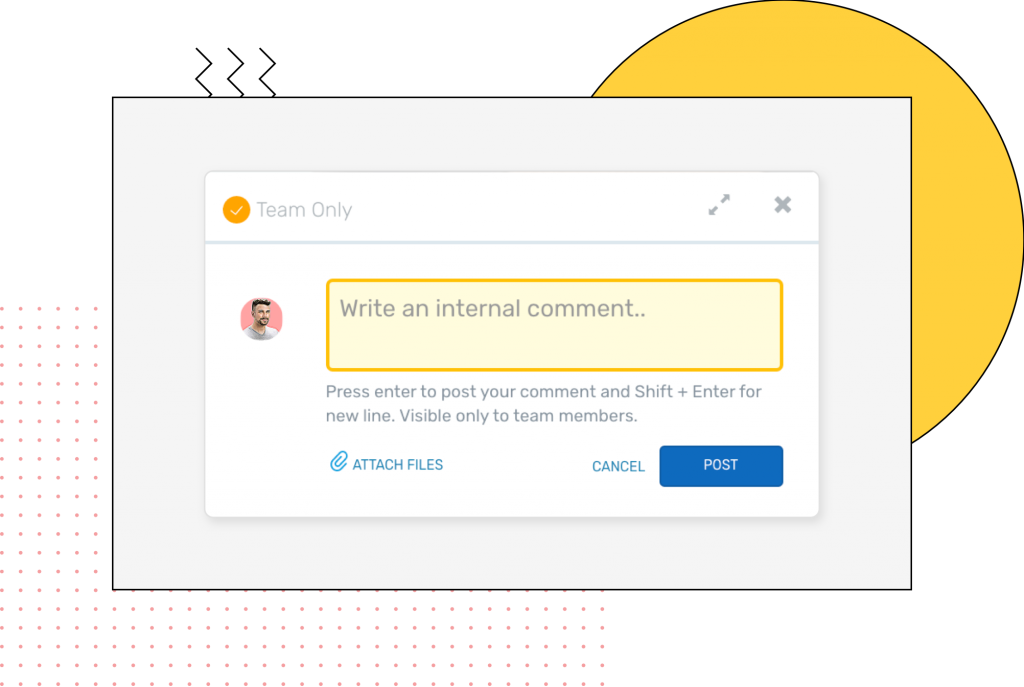 Your data is confidential and must be kept that way. That is why you must review the privacy policies of the online proofing system before you sign-up.
Integrations with other workplace applications like Slack can speed up your work process even more. You can save time and bring everyone in the loop.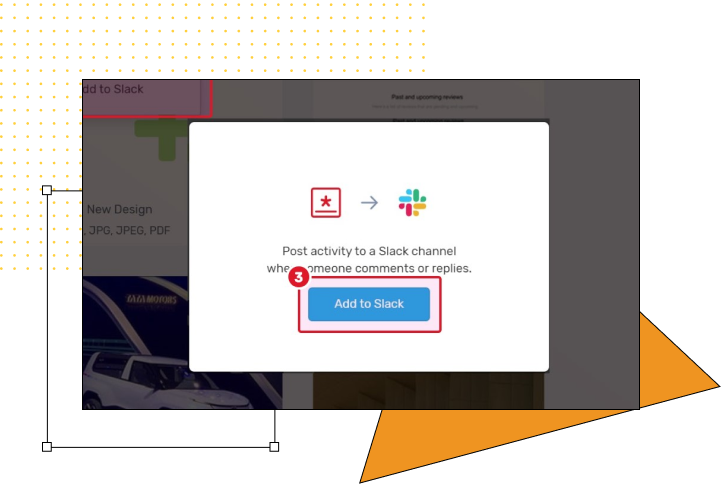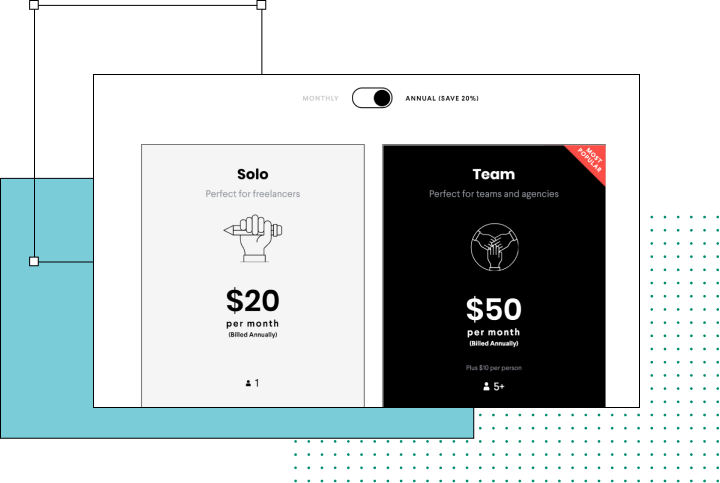 And finally, review the pricing structure before signing up for an online proofing service. The best software provides a flexible and affordable pricing structure so you can adapt to it easily.
Why GoVisually Should Be Your
#1 Choice
Trusted by 10,000+ companies




Get more done.
Deliver your best work 5x faster.
Make content review
hassle-free
Get feedback quickly with
NO registration required for reviewers
Visually annotate
PDFs, images and videos
Annotate and comment on PNG, JPG,
PSD, GIFs & Video (MP4, MOV) files
Use it with tools you
already know and love
Keep everyone in the loop
with Slack integration. Zapier coming soon*
Get things done even
on mobile
Work on the go via GoVisually's
mobile-friendly interface & app
Restrict file downloads
and views
Control who gets to
download files and when
Mention users with @
Mention users and attach files to comments to
add more clarity