If you're a part of the marketing team, you'd probably know just how important social media approval tools are. They help streamline content creation and save your team's time by capturing feedback in one place.
These tools are increasingly becoming important with more and more people taking the digital route. That's also because social media is now an integral part of our everyday lives.
Everyone on social media, from your mom to your grandmother to your neighbor to your aunt's cat. Even people who don't actively use social media still have accounts on a few of the numerous social media platforms and still occasionally check in from time to time. And that means a growing net of your audience that you'd need to cater to.
Needless to say, if you want to reach a whole lot of people at once, social media is one of your best, if not your best bet. 
And Creating engaging and actionable content goes beyond ideas. Your creative team might have some fantastic ideas, but it's the execution that counts. And that is what we'll discuss today – the tools and tips social media teams need to upscale their game.
Let's start!
The Most Important Social Media Channels
Before we dive into the fascinating world of social media approval tools, let's look at what social media channels are the most important to focus on.
To give you a headstart, we've made a list of the best tips for each social media channel. You will realize the importance of this as we move forward in the article, but for now, let's keep our brains focused on the social media channels that your audience is bound to adore. 
Facebook
If we were to say that everyone and their mom has heard of Facebook – it would probably be an understatement. What was initially a platform for social interaction has not tuned into the ultimate business platform.
However, as easy as it sounds to conquer Facebook – it really isn't that easy.
So keep the following pointers in mind.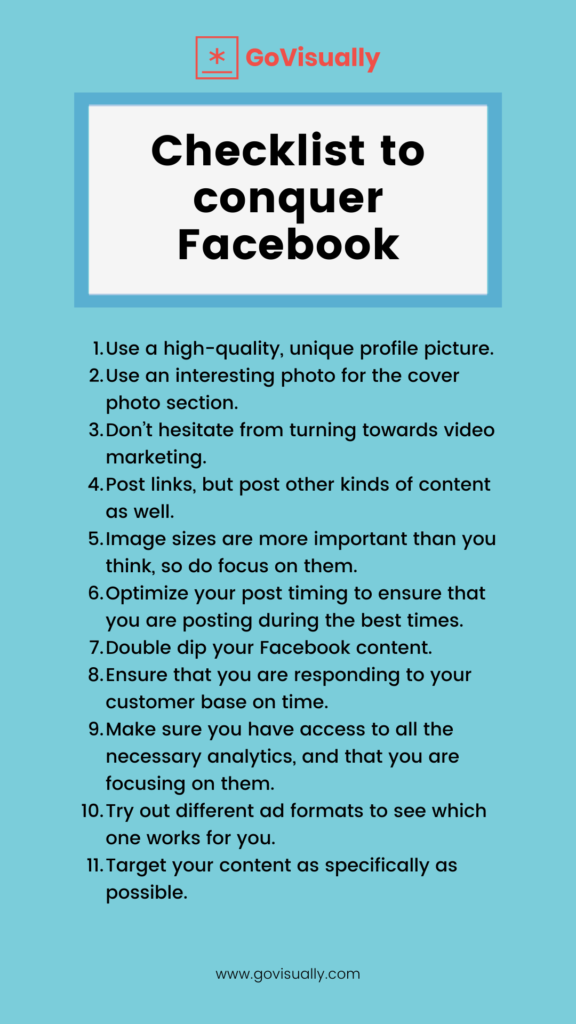 Instagram
In this day and age, you cannot even imagine doing well on social media unless you have a strong presence on Instagram. It's gotten to the point where people go to their IG apps and search the brand on there to ensure the reliability of a brand! Needless to say, Instagram is one of the most important channels that your social media strategy should be aimed towards. Here are a few tips that will help you create the perfect social media strategy for yourself.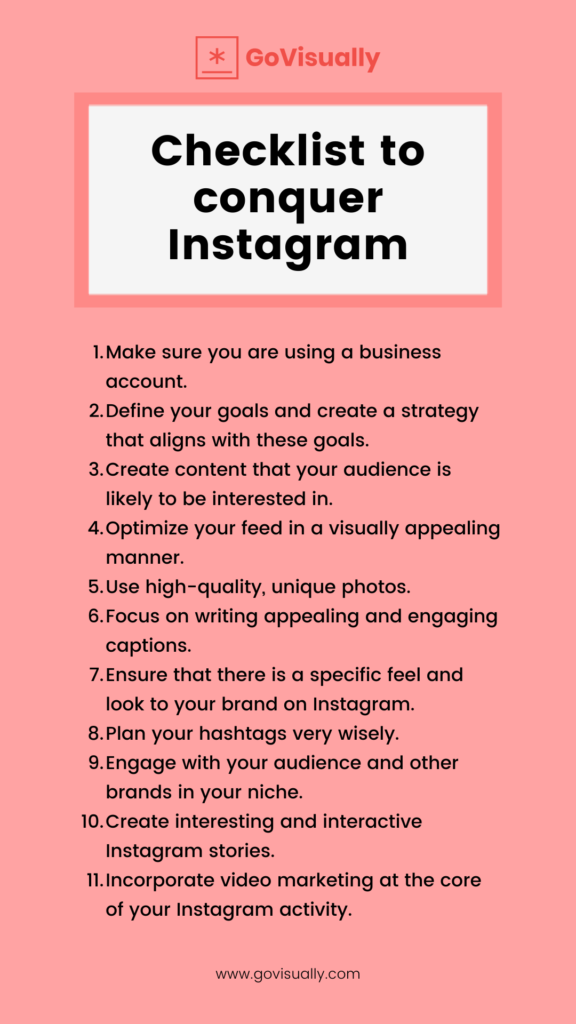 Twitter
Twitter has been here for a long time as well. It is, in fact, one of the most interactive communities in the world – Twitter users are known for being very active. In fact, Twitter content is presented so that it is very easily shareable, which increases the chances of your post going viral. As a brand, there is nothing you want more than to go viral on the web. Here are tips that can help you craft just the right social media strategy for Twitter.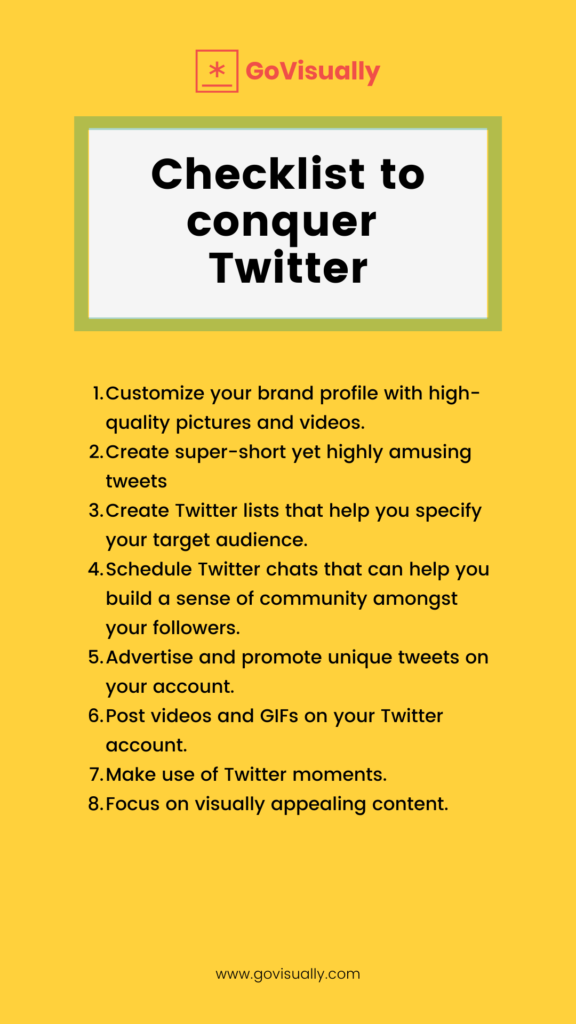 Why Do You Need Social Media Approval Tools?
So, if there's anything you have learned from our discussion of the above-mentioned tips for social media strategies, it should be this: social media requires effort. Especially in terms of the content, you put out. Not only does it need to be relevant, but it also needs to be posted on time and the right channels.
Also, it doesn't just end there. When running a brand, you need to get each little component of your social media strategy. Before posts make it to your audience's feed, the deliverables go through rounds of creation, feedback, editing, and approval.
Now, you can go through the rounds of approvals the traditional ways; hold meetings, or send the deliverables by email to get feedback. However, this process can be time-consuming, wasteful and leave room for confusion and mistakes along the line that you'd have to go back and fix later. 
The internet is godsent that seems to have a solution for everything. So naturally, you can use tools to make the approval process as error-free and smooth as possible. Social media approval tools and software you can use to automate the social media content approval process and streamline the workflows related to getting a post up and running on your social media. 
Benefits of Social Media Approval Tool
Proofing your social media content online before posting is the best way to ensure that minimal mistakes are made. You might be surprised. Something as small as a typo can put your audience off and make your social media team look sloppy. Even besides mistakes, a social media content approval tool helps you and your team strategize and put your minds together to create high-quality social media content approval. 
A good social media strategy is, above all, organized; social media is tricky, unpredictable, and oftentimes chaotic. So, there's no set recipe to ace social media marketing; the best you can do is make your strategy as clear-cut and streamlined as possible. This includes timing your posts right, incorporating SEO, and narrowing the content down to be as high-quality and relevant as possible, among other things. Social media approval tools help keep you and your team on track and allow everyone involved to stay in the loop. 
The general characteristics of a social media approval tool are as follows;
Live link-sharing

Feedback and editing 

Real-time updates related to changes in the content

Remote usability

Device-friendly; ideally, it should work on your phone as well as your laptop so you can access work and feedback remotely, even if you're not at your workstation.
However, these are not the only things you should be looking for in your quest for the best social media approval tool. 
Finding the Right Social Media Content Approval Tool
Considering how crucial your social media activity is, you must pick the right tools for the job. As straightforward as it sounds, there is a range of different factors that you must keep in mind before you pick your tool. 
Generally, finding the right social media content approval tool for your venture involves considering the following aspects:
The kind of social media channels you need to set up. 
This is an important aspect because you obviously want to pick a tool that supports the channels you aim to set for your brand.
For example, if it is Instagram that you are aiming to focus on, then you need an approval tool that focuses on the smooth and seamless creation of graphics and high-quality pictures. If you are going for a channel like YouTube, your social media approval software must enable you to streamline video production. The list goes on – but the point is that each social media channel comes with its own set of needs.
When picking a social media approval tool to elevate your overall social media strategy, you must ensure that that particular tool meets the needs you are looking to address. 
The tasks you want to improve specifically.
When it comes to social media marketing, you can shoot your shot in the dark and hope it will work. You need to know exactly what you are doing and why you are doing it. This involves understanding what tasks need your attention the most urgently. Once you have that figured out, it will be easier to identify whether or not the social media approval tool in question is the right option for you.
For example, if it is the planning aspect of your social media that you need to focus on, then you must find a social media approval tool that helps you schedule content and streamline other aspects of the planning process.
Similarly, if content creation and review needs your attention the most, you should go for something like GoVisually that can improve your review approval process. 
The number of people that need to be onboard. 
Another aspect you need to consider before you pick a social media approval tool for yourself is the number of people who will be in on the social media strategy. If you are running a small team, any social media approval tool may cut the fit in that aspect.
However, if you have a bigger team and want as many hands-on jobs as possible, you will need a social media approval tool that can help you do that as seamlessly as possible. GoVisually and Filestage are two tools that can help you add as many members as you like on your social media strategy journey. 
The Top Social Media Approval Tools You Need to Improve Your Social Media Strategy
Now that you know how to pick the right social media approval tool for your project let's look at a few suggestions. Remember to check these tools against the aspects discussed above. That way, you be ensuring that you are picking software that aligns itself properly with your needs. 
The tools listed below fall into different categories – some of these are content approval, whereas others are calendars and review software. The one that you pick should be dependent on what you need. 
1. GoVisually 
GoVisually is an app that can truly address all your social media needs, and that too, just within a few clicks. Whether you plan on focusing on online proofing, the review and approval process, or even the content creation process – GoVisually has got your back.
With a swift algorithm that allows you to review and approve multiple files simultaneously, GoVisually gives creators the chance to streamline their work processes and channel their creativity seamlessly. It also offers wonderful integrations with other apps like Trello and Asana, making it an even more efficient tool for social media approval.
2. ContentCal
ContentCal is more of a visual calendar – however, it too helps you plan and publish your content, and that with your team members! You can easily collaborate with your team members to stay up-to-date with what's happening (along with what is supposed to happen)!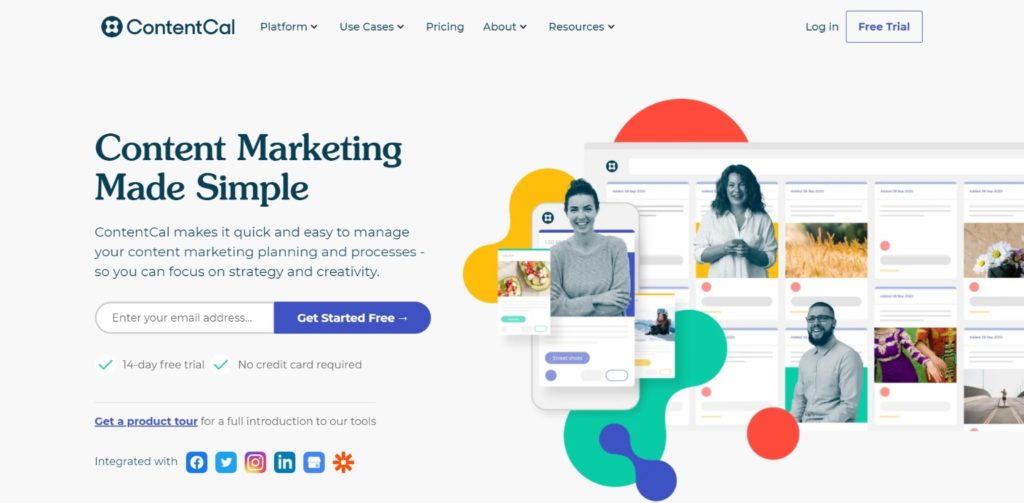 So, remote teams can easily come together and create a social media strategy that is further streamlined by the flexible approval flows ContentCal offers.
3. CoSchedule
Social media is quite an intricate place when you come to think of it. It's not like you can post anything you want, whenever you want, and consider your job done. You need to post particular content during specific time periods to see the results.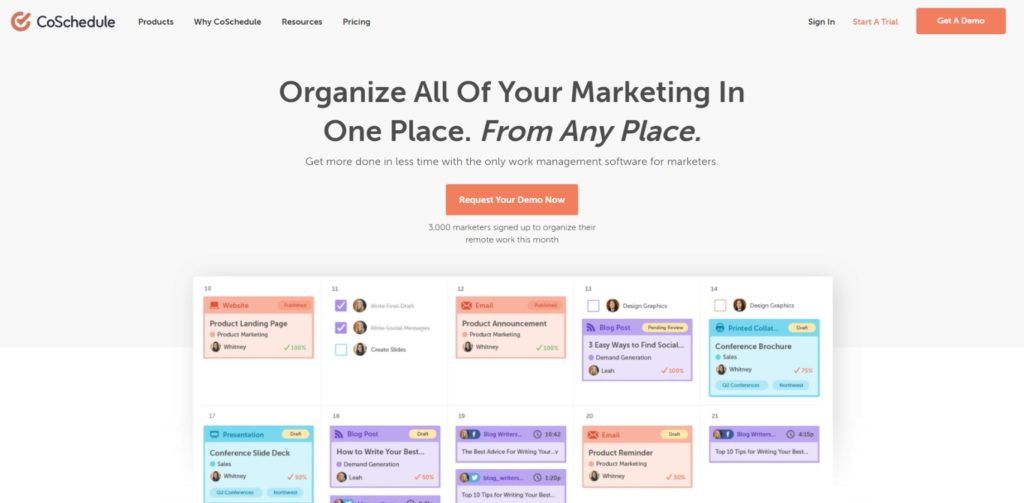 However, this is not always possible given busy schedules and other commitments. But with CoSchedule, you don't have to worry about that again. You can streamline your planning stage by automating social schedules and bulk scheduling all your posts. You and your team members don't have to lose hair over timings and schedules because CoSchedule has all of that pretty much sorted out. 
4. Later
Remember when we said social media planning and execution is all about the specifics? Well, it seems like the guys at Later heard us before time!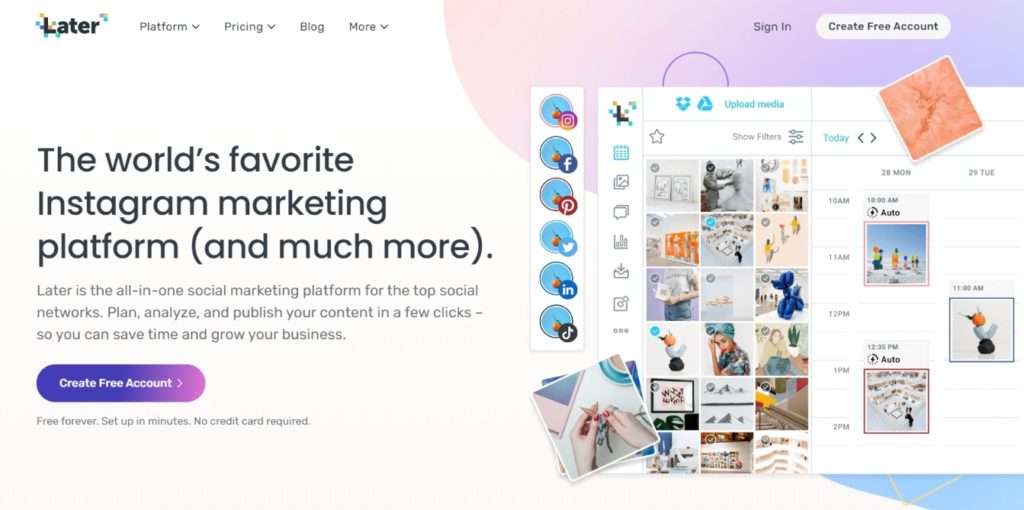 This tool is specifically focused on creating content for Instagram. Although you can avail of its features for Facebook, Twitter, and Pinterest, the key focus remains on Instagram. Using Later, you can organize your Instagram profile like never before.
However, that's not even the best part about it! The best part is this: there is a free plan that you can use if you are running low on budget! Although this won't be as advanced as the paid plan, it is perfect for smaller brands and Instagram pages that are just starting, 
5. Hootsuite
The tagline for HootSuite is "Social is your superpower." – and trust me, the features they offer ensure that your social media channels actually become your superpower. With Hootsuite, you can create a social media strategy that caters to your specific needs. It enables you to create a targeted workflow, where you can easily delegate tasks to members and even control who has access to what part of the strategy.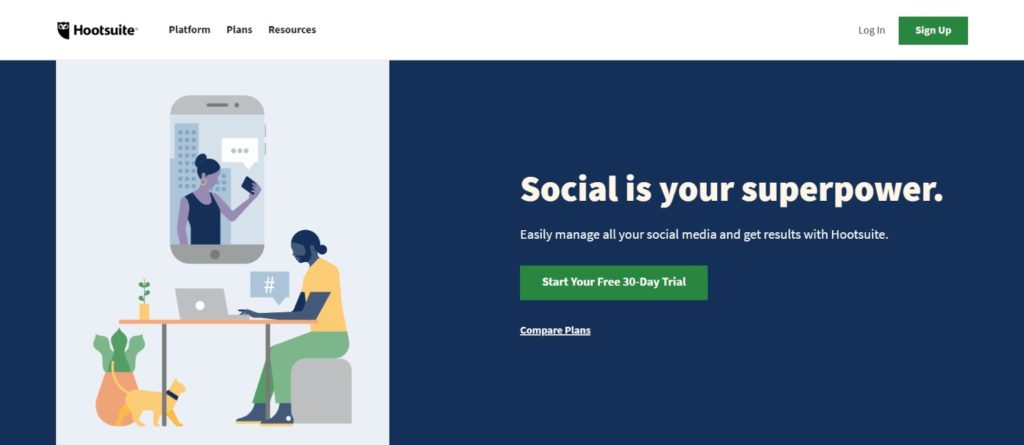 Not only that, but Hootsuite also provides you with an intuitive calendar using which you can centralize all your needs. You can also communicate with your team members and discuss specific parts of the social media strategy. What else could you possibly need from your social media approval tool? 
6. Rivuu
Rivuu is another tool that enables creative teams to create, approve, and schedule social media content approval. Whether it is images, GIFs, videos, or links, Rivuu has got you covered. The best thing about Rivuu is that it is easy to navigate.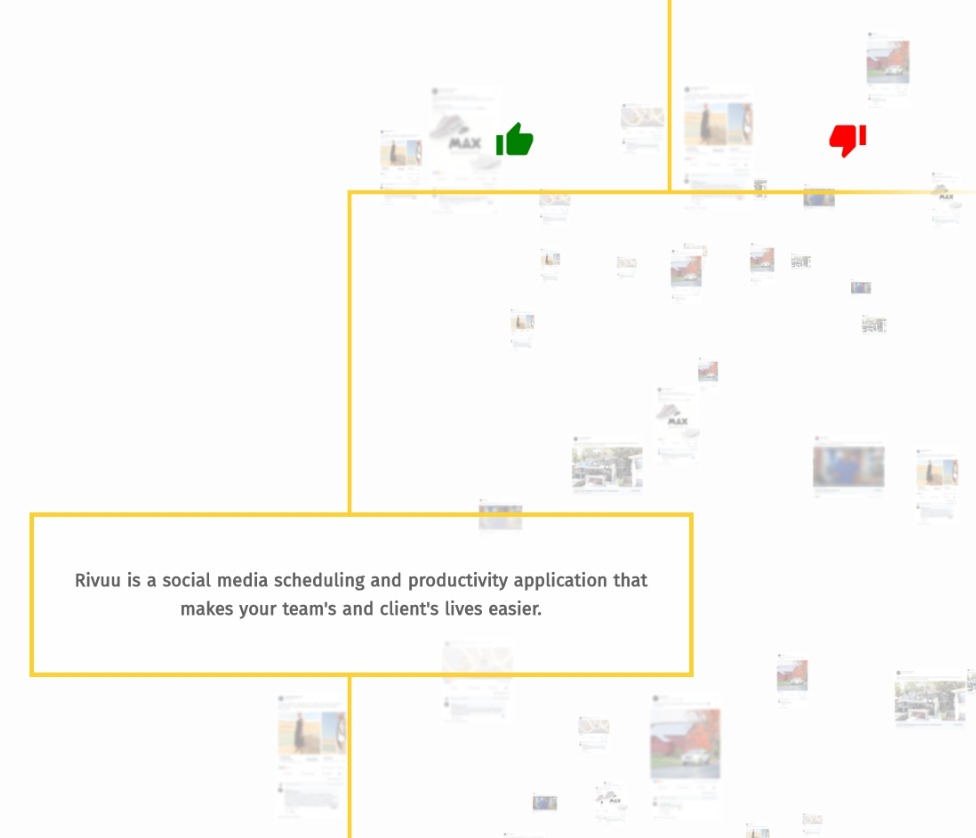 All you have to do is have a command over the "Approve and Reject buttons – and you are good to go! This saves a lot of time, not only on your end but also on your team's end. 
7. Buffer
Buffer allows users to plan and publish social media content super easy as a social media approval tool.
Not only can you schedule your posts for platforms like LinkedIn, Pinterest, Twitter, and Facebook, but you can also draft social media posts with the help of as many team members as you like. 
8. Sendible
And the last on our list is Sendible. The core purpose of this tool is to help you amplify your brand story on your social media platforms.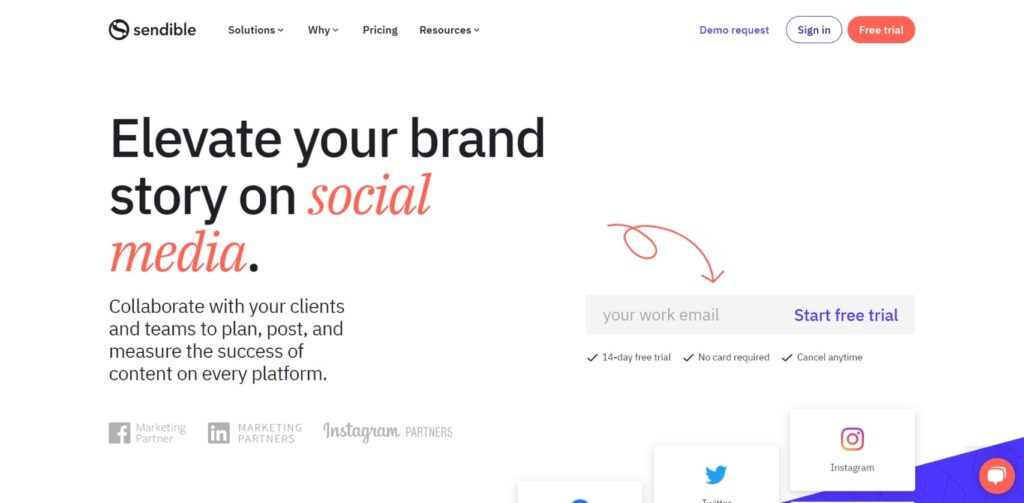 Sendible can create a super intricate social media content approval strategy as it allows you to use apps like Canva through the platform. Not only that, but it also allows a quick and seamless review and approval process. However, at least in our books, the best thing about Sendible is that it offers suggestions for interesting content based on your particular audience type.
Isn't that interesting?
No longer do you have to beat yourself up for not coming up with interesting enough ideas – Sendible has got you covered in that regard!
Final Takeaway
Remember that no matter what social media approval tool you use, you cannot compromise on the content quality and creative value.
And what's the best way to ensure that?
Collaboration.
So, no matter what social media approval tool you pick, make sure it allows you to collaborate with your team members. And you make the review and approval process as easy you can.
Good luck, and we wish you a pleasing social media journey!