Inspiring stories, real GoVisually customers
Learn how Hursh built Aligned Agency, the highest-rated digital marketing agency in Western Australia.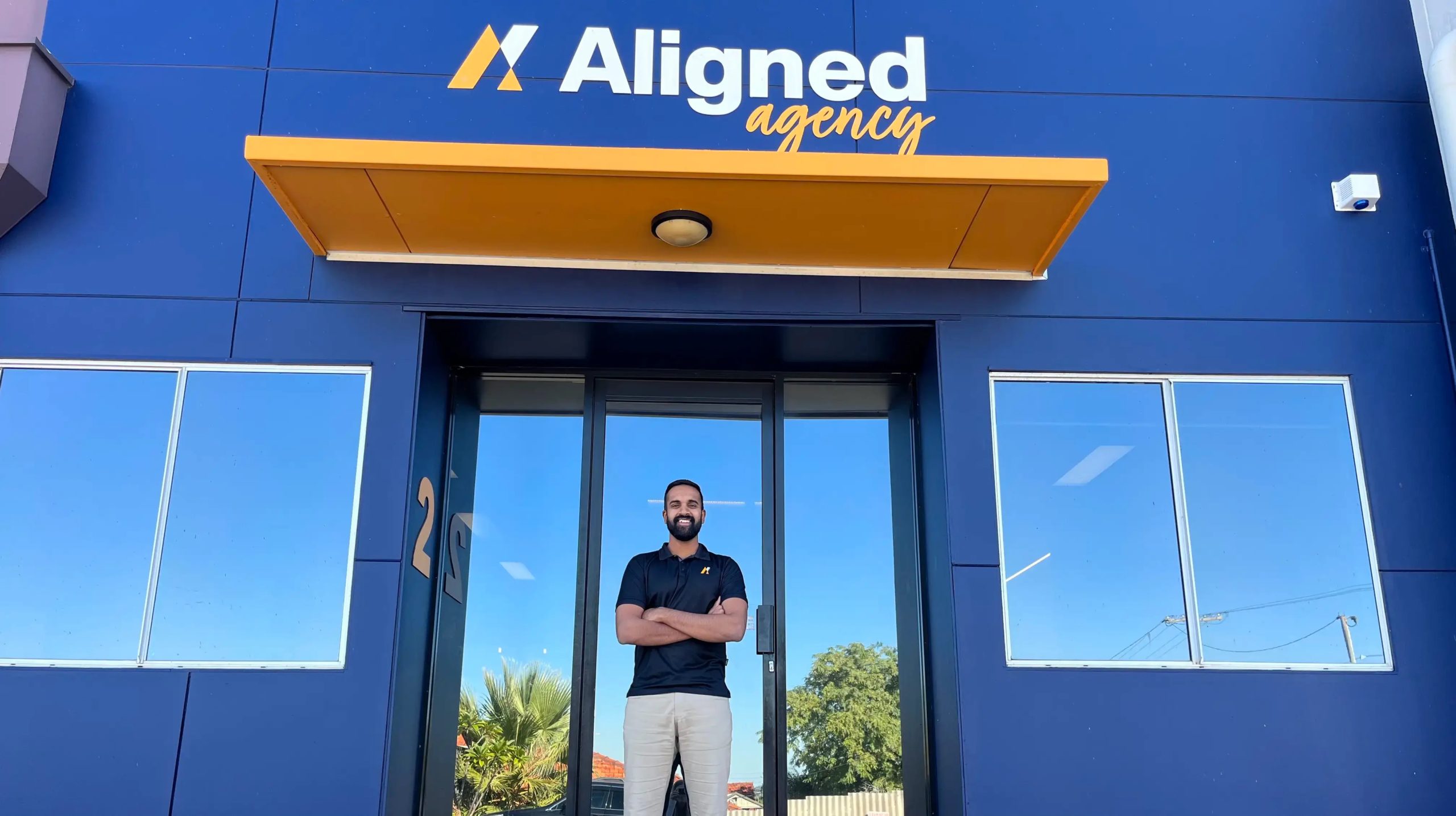 My journey began in 1993 with a global upbringing. I was born in the UK to Indian parents working there on secondment, and we moved back to Kenya when I was around two years old. Growing up in Kenya was amazing, and I have some fantastic memories of my childhood there.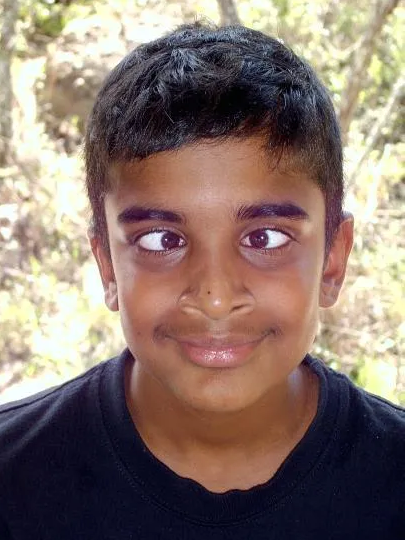 In high school, I excelled in Math and science, which led me to study engineering at the University of Western Australia, following in my dad's footsteps.
However, I soon realized engineering wasn't my passion, so I switched to commerce and marketing, which aligned much better with my personality, strengths, and skills.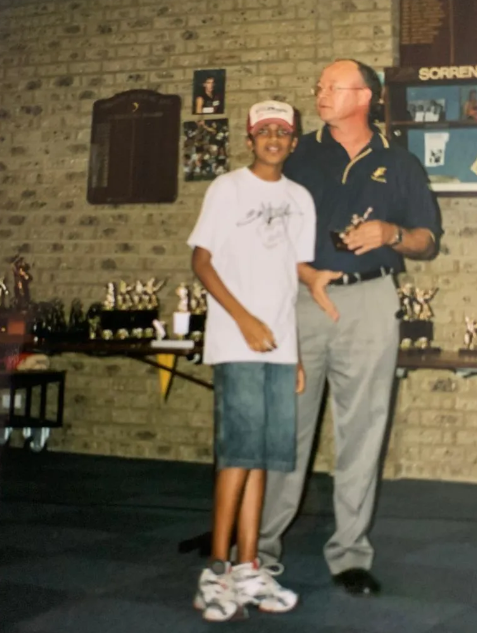 Throughout university, I had various part-time jobs, including working in telesales and retail. But I've always been highly entrepreneurial since I was six years old. From selling toys and marbles in primary school to various hustles in Australia, I've always looked for opportunities.
Some of my early entrepreneurial ventures included selling candy bars, buying and selling cameras online, and even putting together and selling sticker packs from skate magazines. In high school, my brother and I also sold laser pointers and skate decks.
This entrepreneurial streak eventually led me to start my own business toward the end of university, which seemed like a natural progression.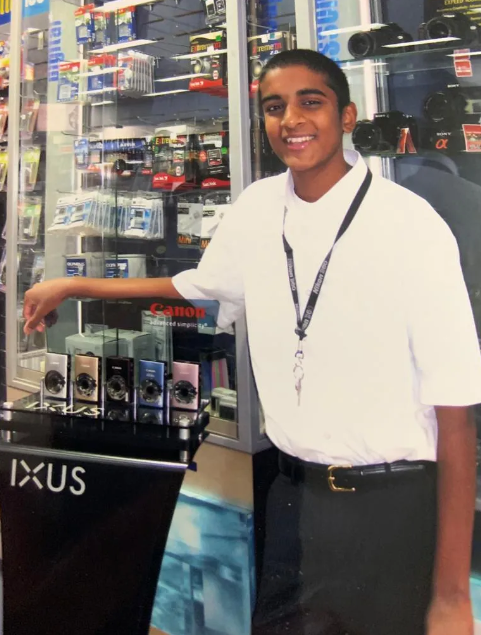 What does your company do?
Aligned Agency is a digital marketing agency with a mission to be a key driving force in helping people grow and achieve their definition of success in their businesses and lives.
We don't just see ourselves as a marketing agency or growth partner; we strive to be one of the main reasons our clients achieve their dreams in their businesses, which translates to their personal lives.
As a digital marketing agency, we help businesses grow by offering services such as website design, search advertising, social media advertising, and, most importantly, digital strategy. 
Our ultimate goal is to help our clients achieve greatness throughout their lives, as their businesses and careers are integral to a fulfilling life.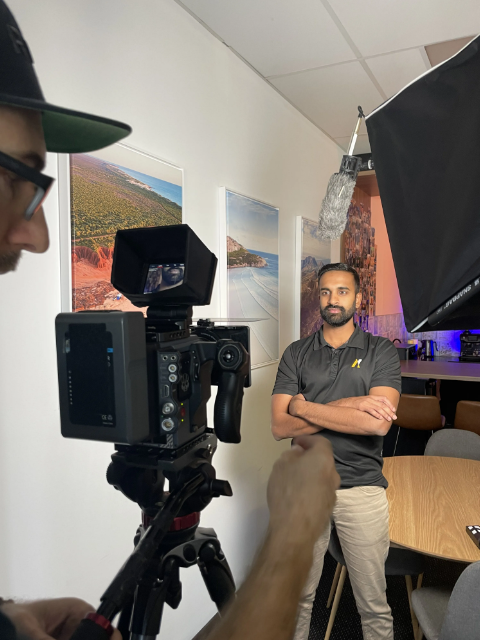 We typically work with companies with annual turnovers between $1 and $10 million, helping them grow to their desired levels.
Our clients range from startups to billion-dollar companies, and we assist them in setting up a solid digital foundation and advertising for long-term success.
Aligned Agency is the highest-rated digital marketing agency in Western Australia, but we aim to go beyond that label and take our services to another level. We currently work with service-based businesses, such as blue-collar, white-collar, commercial, industrial, and healthcare businesses.
Our clients include local, national, and international businesses, and we help them achieve the growth they need and want through strategic, measured, and targeted digital advertising.
How did you come up with the idea and start your business?
My favorite story about starting the business is from 2014 when I returned from a backpacking trip through Europe with about 18 months left in my Bachelor of Commerce in Marketing.
I wanted to gain industry experience and build my resume, so I tried to get internships at various companies but didn't have much luck. 
After contacting 40-50 companies without response, I decided to explore internet advertising and digital marketing independently since universities weren't teaching it then.
While working at JB Hi-Fi, an electronics retail store, I would pitch my marketing services to customers who made business purchases. 
One day, a guy named Nathan, who ran a modular housing studio, gave me a chance. Although inexperienced, he mentored me and taught me about outsourcing, Google AdWords, web strategy, and web design.
I proposed starting a marketing agency, outsourcing work to skilled professionals overseas, and providing strategy and consultation myself. Nathan encouraged me to pursue the idea, and about a year before graduating, I started what would become Aligned Agency.
I gained my first ten customers by cold-calling local businesses from the phone book and offering digital marketing services. The business snowballed from there with word of mouth, referrals, and my marketing efforts.
By the time I finished university, I was making six figures part-time, and after graduation, I expanded the business, built a great team, and continued growing to where we are now. The growth story was entirely organic, and it all started from that one conversation with Nathan.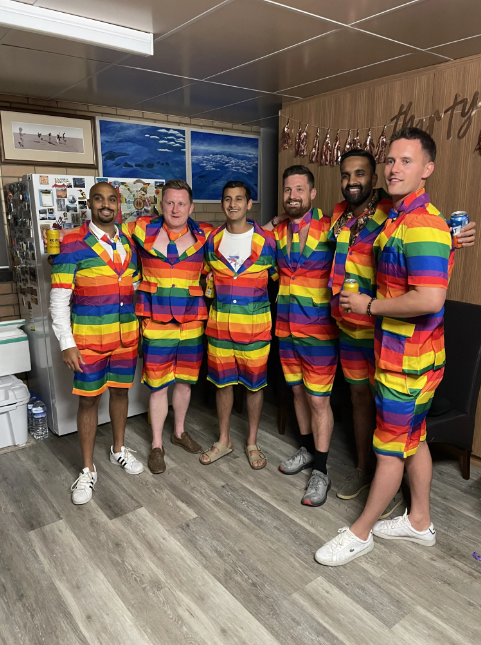 Any big failures and learning?
I'm often asked about my biggest failures and learnings in business. Although there have been many micro failures and lessons along the way, my biggest lesson was not charging what I was genuinely worth until much later in the business journey.
My commitment to clients was extremely high initially, and I always strived to give them the best possible results. However, I am significantly undercharged for my services compared to competitors.
In hindsight, had I charged premium pricing from the start, we could have expanded the team faster and helped more clients at a much higher level.
The key takeaway is to permit yourself to charge what you're worth.
If you're providing a premium service with the best results in the industry and have high levels of commitment and passion, you should charge accordingly. 
Don't incrementally increase your prices over time – start charging premium prices from the beginning.
This approach will cut years off your growth journey and allow you to invest more in your business and help more clients at a higher level. So my biggest failure was not charging what we were worth, and my advice to others is to recognize your value and charge for it from the start.

What's next for your business?
The future of Aligned Agency is inspiring.
We focus on expanding our talented team and working with more amazing clients who share our values. 
In the long term, we're considering growing Aligned beyond just digital marketing and advertising, potentially exploring other technology business spaces such as software, SaaS, managed IT services, and domains and hosting to offer comprehensive tech solutions for businesses under one roof.
In the short to medium term (1-3 years), we aim to make the agency as resilient, robust, and exceptional as possible. We'll continually refine our craft, invest in our team's development, and grow our client base, including overseas clients from Dubai, the UK, and Singapore.
We're also looking to expand into the educational and online course space, offering digital marketing courses to help business owners make better marketing decisions.
We are eager to embark on this never-ending business growth and development journey, and we're pumped for what the future holds.

What are your go to digital tools?
All the basics and staples that make companies more efficient. I don't believe that tools are the key to success but an efficiency and process-driven mindset is!
Once you have that mindset, a few simple tools used effectively will help you grow the business.
Our current tools are:
Monday.com for task and project management,
Slack for internal comms,
Zoom and Google Meet for conference calls,
Toggl for resource planning,
Xero for accounting
Shift for having them all in one place in your browser.
Semrush,
AHREFS,
Agency Analytics,
What Converts
And of course…..GoVisually!
How did you come across GoVisually?
We stumbled upon GoVisually during a desperate and challenging time when we urgently needed a new design-proofing tool. As a website design and development agency, having a reliable design proofing tool is crucial for our operations.
Our previous tool, Proof.me, encountered server issues and abruptly shut down, resulting in the loss of several live projects and weeks of work. This unfortunate situation left us feeling frustrated and desperate to find a solution as quickly as possible.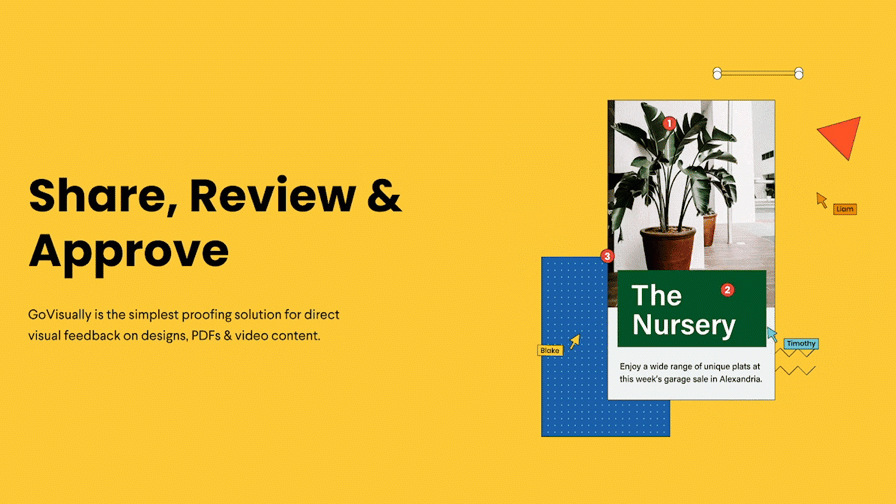 In our search for a replacement, we signed up for free trials of various software alternatives, knowing we needed to find a suitable solution immediately to prevent our business operations from coming to a standstill. Many options we tried were overcomplicated, had unclear workflows, or lacked user-friendliness.
Our head of web development, Harry, discovered GoVisually, which stood out for its simplicity, ease of use, and intuitive design. It offered everything our previous solution did but in a more streamlined and efficient way.
Within less than 24 hours, we decided to commit to GoVisually fully. Our choice was driven by the urgency of our situation and the fact that it was the best alternative we had come across that day. GoVisually came to our rescue at the perfect time, solving our painful problem when we needed it most.
We've been using GoVisually for about four to five years, and it has proven to be a valuable tool, making us happy and satisfied customers.
How do you use GoVisually, and why is it valuable to your business?
We use GoVisually in our company as a design proofing, review, and approval tool, primarily for website UI/UX designs, making improvements to existing sites by taking screenshots and suggesting edits, as well as for creative assets and graphics for ads, such as Facebook, Instagram, and Google ads.
It's a critical part of our workflow, allowing us to collaborate, share, and communicate with our designers, developers, and team members. GoVisually is an integral part of our business and is used across all our projects.
Before discovering GoVisually, we relied on a similar tool that was clunkier, harder to use, and less visually appealing.
As I mentioned, that tool went out of business suddenly, leaving us without any notice. In a way, I'm grateful for that unexpected turn of events because it led us to find GoVisually. This superior alternative has improved our processes and workflow, making our tasks easier, more intuitive, and streamlined.
How has GoVisually impacted your business?
GoVisually immediately, positively, and significantly impacted our business when our previous tool suddenly went out of business. We desperately needed a solution, and GoVisually stepped in to fill that void.
Without it, we couldn't imagine running our company, workflows, and operations. It has become an integral part of our creative department; the whole team loves using it.
As a testament to its impact, we occasionally explore the web to see if there are more efficient ways of doing things or better software solutions to improve our workflows.
Every single time, GoVisually has come out as the best solution for our needs. It has had a massive impact on our business, and we hope to continue working with GoVisually for many years.
What do you love & don't enjoy about being a founder?
As a born entrepreneur, I love being a founder.
My favorite part is that it's the fastest and most direct way to grow yourself as a human being continually. As a founder, you're consistently leveling up your skill set, mindset, emotional control, nervous system regulation, relationships, vision, and dreams. Being a founder is an incredible self-growth vehicle and tool.
Of course, there can be some downsides.
The stress, pressure, and weight on your shoulders can be quite a lot, especially during tough and challenging situations. However, these same pressures and stresses contribute to your personal growth just as much as the good times and successes. 
In a way, the things you don't enjoy about being a founder lead to what you love and enjoy.
Being a founder is one of the greatest gifts of all time, and I believe that more people should leap if they have an inkling to start something. 
The most incredible journey of your life awaits you, and you don't want to end up with any regrets or miss out on becoming the ultimate person you could have been through the journey of being a founder.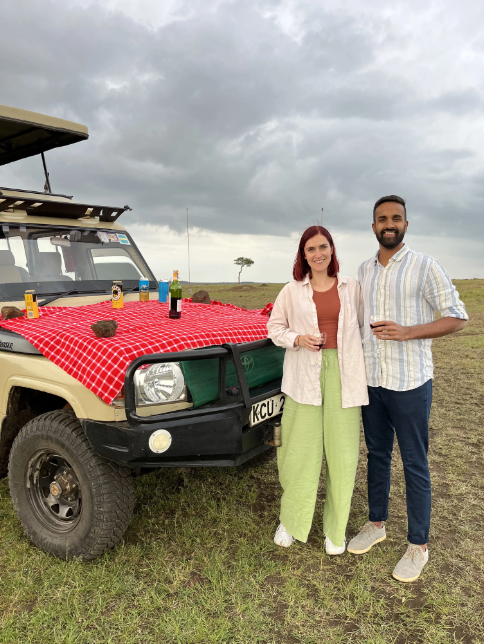 Any advice for other founders?
I'm only 30, so I still have many more decades of learning and giving better advice. But here's what I've learned so far:
Play the long game
Stop looking for a point in the journey where you can relax and enjoy yourself. That never comes. Enjoy every part of the journey and know there will always be an internal drive to do more, create more, and grow. It's an infinite game, so think long-term and remember there's no such thing as failure—only growth.
My favorite quote is, "Long-term success goes from failure to failure, to mistake to mistake with no lack of enthusiasm and courage." 
Prioritize mental and physical health even over your company, as you cannot do anything with poor health.
Look after yourself
Eat well, research what works for you, train, exercise, look after your mental health, and have a great support network around you. Don't sacrifice your health for company success. Always find and make time for your health, even when it seems you've got too much on in your work day and life. Your health is the basis of absolutely everything.
Enjoy the journey, think long-term, and prioritize your mental and physical health.
Any podcasts or websites you love?
Podcasts:
Books:
Your links + socials
Personal Instagram: @hurshdodhiashah
Business Instagram: @alignedagency_
Website: alignedagency.com.au