Whether working as an individual or with a team, file transfer software and websites can help you do your work a lot more manageable and efficient. As the world is getting used to the idea of working from home, tools that can help you share files are a lot more essential for today's day and age. 
Every company needs a place where the employees can upload and share all the documents they need for work. The platform they are using to share files and documents must be secure, and there is no safety risk involved. It is also essential that these tools don't crash when you need them the most. 
With an increased need for file-sharing platforms, there has been a growth in the popularity of online-proofing tools like GoVisually. With the help of GoVisually, you can streamline all your creative content approval and review processes. You can upload all the files that need to be reviewed, and the team can comment and make edits to the files in real-time. It is the perfect software for teams working remotely or from an office. 
The Best File Transfer Websites And Tools
Numerous other providers enable you to store your files online and share them with other users. Let's have a more detailed look at the top file transfer websites you can use. 
GoVisually Share is one of the best file transfer and sharing websites available. People working alone or with a team can use it to share content seamlessly. It is an excellent tool for you to manage projects and files from any device at any time.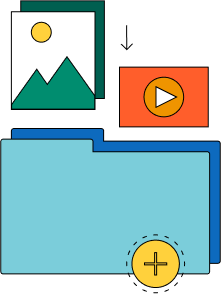 Need a quick way to share large files and creative assets?
With GoVisually Share, it's absolutely free! Try today.
The biggest positive about GoVisually Share is that it enables you to share files with people all across the globe. A person sitting in Australia can upload files that can be accessed by someone sitting in London. Another feature this website offers is that it supports all formats and types of content like images, videos, PDFs, gifs, and more. 
All of your brand assets can be uploaded to be shared. When using GoVisually Share, you don't have to worry about signing up or providing an email address. You can open the website and drop any files you want to upload. It is easy and accessible for everyone. Although it only hosts up to 2GB worth of files, for now, it is still one of the best options for online file sharing.  
 Even the most loyal Microsoft and Apple users have to agree that Google outdoes itself with its various websites' features. Google Drive is an excellent tool that everyone can use to upload their files and documents to share it with anyone they want to share it with.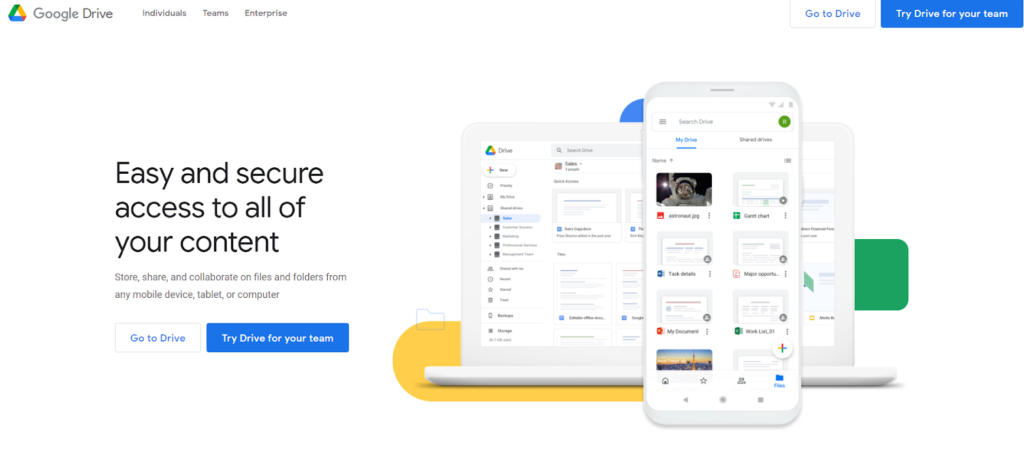 If you already use Google Sheets, Docs, Slides, etc., using Drive for sharing your files is the most suitable option for you. You can send anyone the link to the file in seconds or share it with them via email. It is quick and easy and can make all of your work projects more manageable. 
With Google, you get 15GB worth of space across Gmail, Drive, Docs, and other Google platforms. If you ever run out of storage, you can purchase more from the online store. Google Drive is incredibly accessible, and you can share files to and from anywhere in the world using any device. 
WeTransfer is one of the quickest ways to upload and share files online. If you are looking for a website that is not connected to any other company like Google Drive and DropBox are, you should give WeTransfer a try.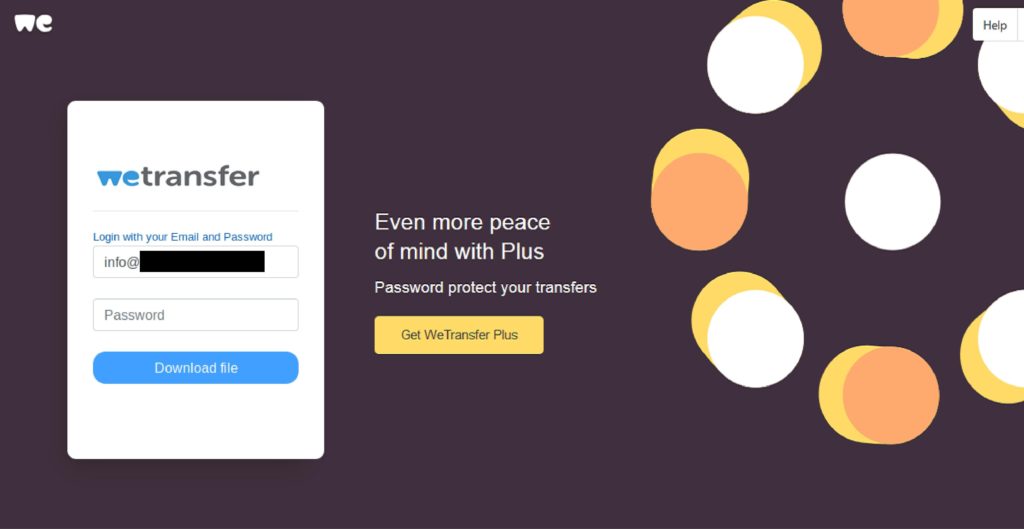 One of the best features of WeTransfer is that you do not have to sign up. You can upload and transfer files without registering an account, making the process more efficient and fast. However, you have to provide an email address that can be used to contact you if needed. 
After you upload your documents, WeTransfer creates a link for your files to be copied or emailed. This link goes inactive after one week. There are also Android and iOS applications available for WeTransfer. It is truly unmatched when it comes to the simplicity and efficiency of the online transfer of files. 
Hightail is known for being an excellent platform for collaborative works. It is a perfect tool for teams to work together and manage all the content. It also has a file-sharing tool that you can access with ease at any time. Even if you are not using any other features of Hightail, you can use the file transfer option.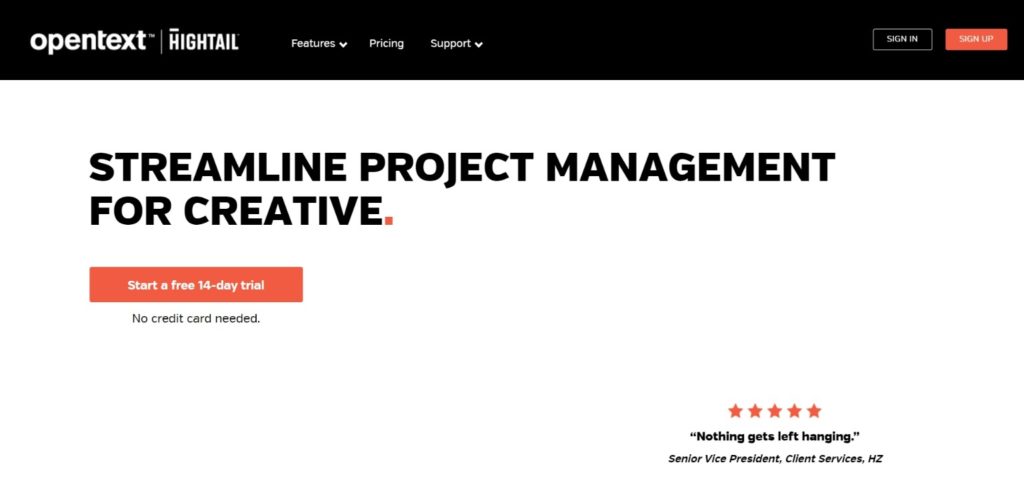 The sharing tool for Hightail operates through the web. You can visit the website and drag and drop any file you want to transfer or share with other people. If you are looking for a fast and easy option to use, Hightail can be a fantastic option for you. Although the size of the file you share cannot be more than 100MB, it is perfect if you want to share a single file with someone in a hurry. 
With Hightail, you don't have to sign up or register an account. You can generate the URL for the files you have uploaded and share the link with anyone in the world. The other party also does not require logging in or signing up for Hightail to view the files. If you create a paid account on Hightail, you can get access to sharing larger files and countless other options that allow you to streamline your collaborative projects. 
When you access Send Anywhere, you will notice that the website is straightforward, and there are no setup screens or distractions. Although the interface is lightweight and straightforward, the website offers you many different sharing files to choose from.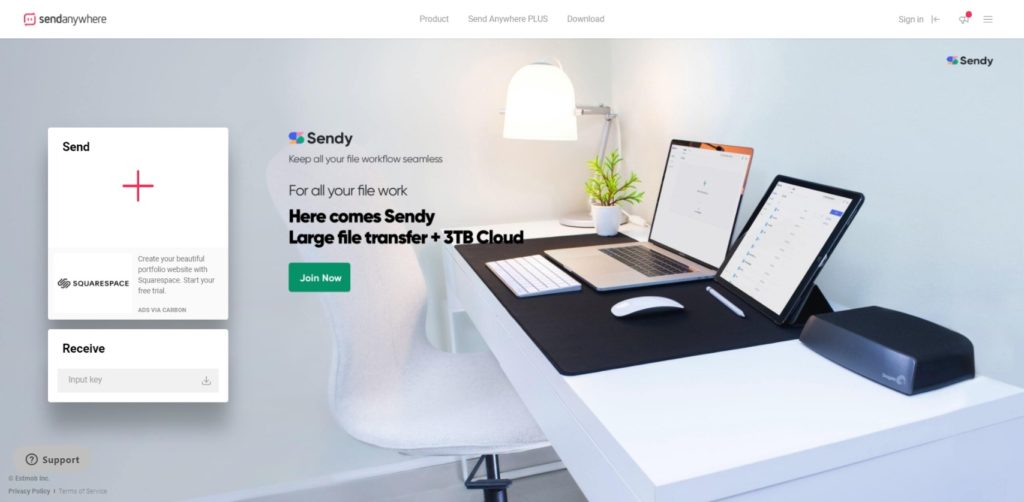 When using Send Anywhere, you can upload files through the splash screen and send a code for file access through the website, send the link directly, or send it through email. If you cannot work through the web, you can also download the Send Anywhere application for iOS, Android, Windows, and macOS. 
With the accessible version of Send Anywhere, you can send files up to 10GB in size, and the link you generate stays active for two days. If you decide to purchase the premium version, you get 1TB of space, enabling you to upload files of 50GB at one time. It also lets you remove ads, track your downloads, and set a download limit. 
Although Slack is more popular as a platform for online communications, you can use it to share a few files when you need to. You cannot transfer an entire archive but for quick and effortless transfer of file sharing.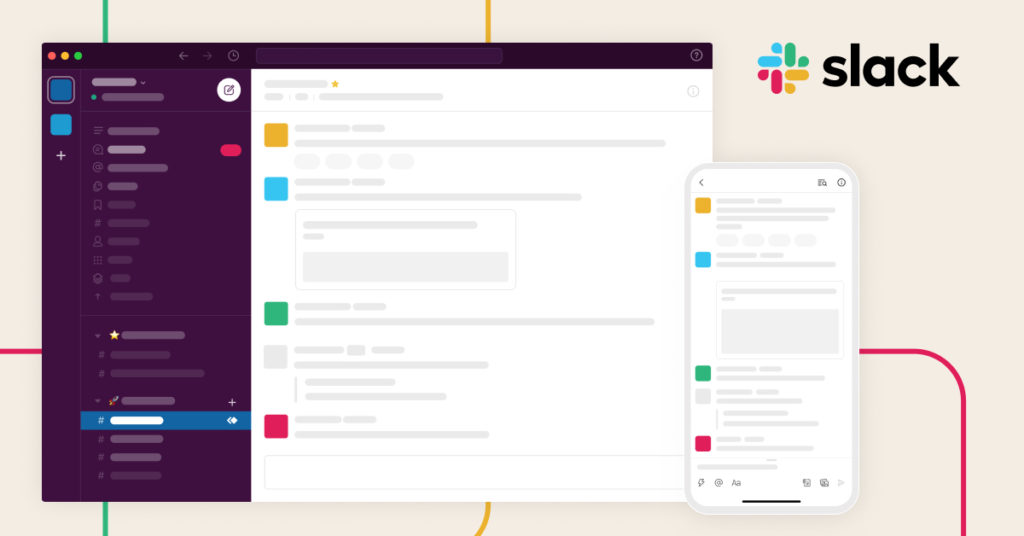 Slack is a fantastic platform. If your team is communicating through Slack, the file transfer option makes all collaborative projects significantly easier and more efficient for everyone. It also enables you to have control over which team members can view the file and review it. 
Slack is an excellent platform to share and view various files between different teams. You can manage permissions seamlessly without complicating the process. It allows you to have more control over the documents and people you share them with. Slack gives each member of the team a storage space of 5GB, ensuring that all your needs will be met without having to upgrade to the paid version. 
If you are looking for an online platform to meet all the needs of your project teams and help you manage your content and documents, Dropbox is an excellent option. It is designed to help you share files with your fellow workers and bring all your content together.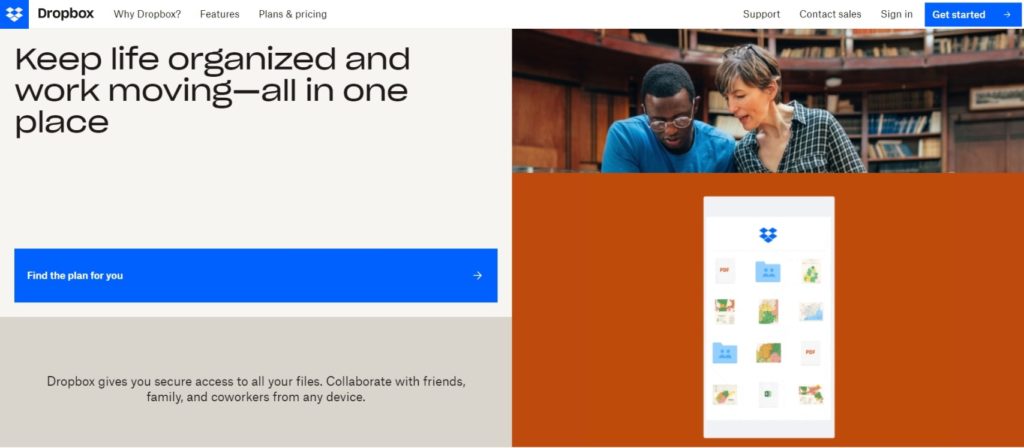 All the tools offered by Dropbox are handy for teams who are working on collaborative projects. It enables you to view all files, folders, links, etc., in one place. You get personalized recommendations, which can help you save time searching for the content all over the cloud. 
You can integrate Dropbox with other project management tools and handle all the file-sharing seamlessly. It is also available on application stores and the web. It allows you free storage space that you can use to upload any format and file you need. 
OneDrive is one of the best file transfer and synchronization platforms. It enables you to store documents and data in the cloud. You can share this data with anyone at any time. It also allows the users to synchronize files across various devices.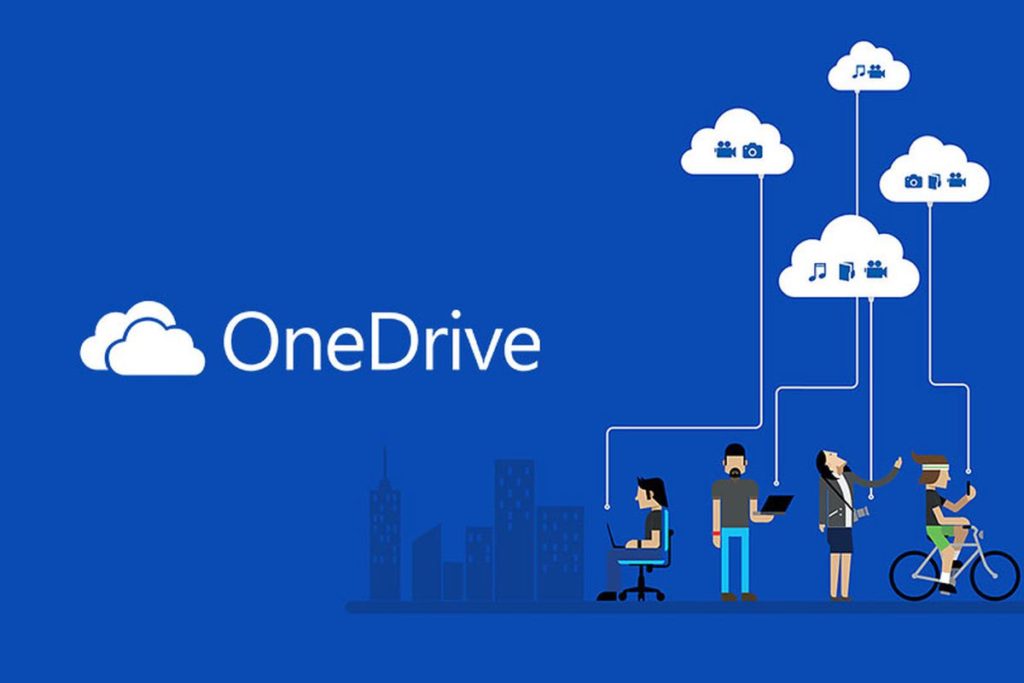 OneDrive is known to be more secure than other file-hosting websites and has a higher level of encryption. You can upload files of different formats and access them from any device anywhere in the world. You can even select files you want access to offline and view them when you don't have internet services. 
With OneDrive, you can upload large files and share them through a link or email. If you lose all of your devices, you will still have your files and documents secure and ready for use. With the accessible version of OneDrive, you get 5GB of free space. If you need more storage, you can purchase it from the online store. 
Cut design & video review time in half
GoVisually is the #1 online proofing software to get visual feedback on Designs, PDFs & Video content.
Try GoVisually free today!
Key Takeaway
Anyone working from home or the office needs an online platform to upload and share files. And hopefully, GoVisually Share or any of these other tools can make your life easy!
However, if you were to ask us, we'd tell you our best pick is GoVisually Share.
And that's because not only its absolutely free, but you don't even need to sign-up to use it!
So try it out today to make your sharing process more efficient and quick.