In a now almost wholly digitized world, the availability of a PDF document makes our lives easier every day. Whether it's schoolwork or office assignments, PDFs are an integral part of our routine.
Today, we're going to look closer at some online software that not only allows you to access PDF through your browser but also lets you make edits accordingly. So if you're looking to maximize convenience when it comes to your experience with PDFs – keep reading!
We've recommended some of the best PDF tools to use that can even read PDFs from Adobe Acrobat. So let's take a look at these!
What is PDF?
But before we introduce you to exceptional online PDF editors, let's get a perspective on what PDF actually is.
PDF (Portable Document Format) is an Adobe Acrobat product, which now also happens to be the most popular file format for documents. PDF allows you to present and exchange documents reliably. It is independent of software, hardware, or operating system. You can even read a PDF document via a mobile app and through Sharepoint Online and Office 365.
The best thing? It integrates a broad range of multimedia elements – from hyperlinks to buttons, form fields, audio, video, and business logic.
Essentially, the PDF allows you to convenience within reach of your fingertips. Usually, they're also relatively straightforward to edit and alter. You can easily edit them using the Adobe Acrobat app. However, online markup tools can sometimes be better for the job.
Some Interesting Things About PDF
PDFs can be made secure.
They work with many other programs.
PDFs are shareable in the cloud, regardless of their file size and file type.
They can easily be archived.
 PDF files have come a long way since their first launch through Adobe Acrobat.
Why Are Online PDF Editors and Markup Tools Better?
Online editors are better because they require no pesky installation processes. On top of everything, these apps, especially those we talk about on our list, are straightforward to use. Your co workers can easily start integrating them into their workflow.
You don't have to flip through long, extensive guides anymore. If you want to add a comment to your file or annotate it in any other way, all you have to do is drag and drop it to one of these websites, and you're good to go.
GoVisually
GoVisually realized with the simple thought of simplifying the reviewing process. In a digital world where everything is present in the virtual space, GoVisually is an online tool that makes the entire advanced PDF editing process easier for your team.
With GoVisually, you don't need any sticky note, long thread emails, or thousands of email attachments to remind you of the reviews. You can upload the whole PDF online and start reviewing the single PDF with your coworkers.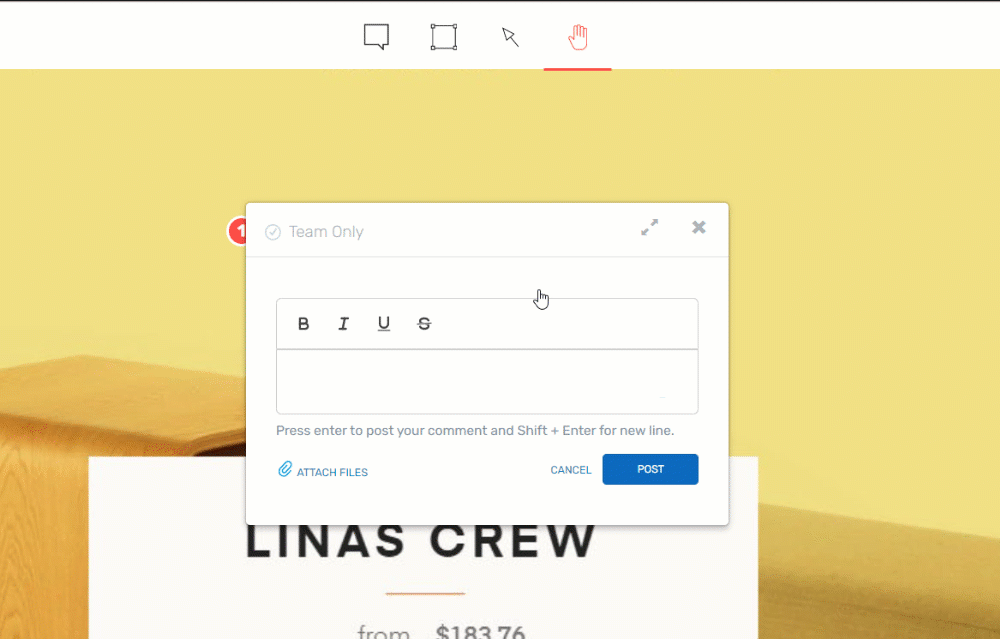 The PDF document with comments can also be shared with your clients. You can also sort comments and resolve them. The markup features allow your team to make the entire process simple for you.
Other than that, you can create markup PDFs and different file versions and get instant approvals on the changes you're commenting on in the PDF.
Docfly
Docfly is a 
PDF editor
tool that enables users to create, edit and convert PDF documents in just three clicks. Even if you aren't a computer whiz, Docfly makes file conversion, editing, and storage simple on Chrome, Firefox, Safari, and Microsoft Edge browsers.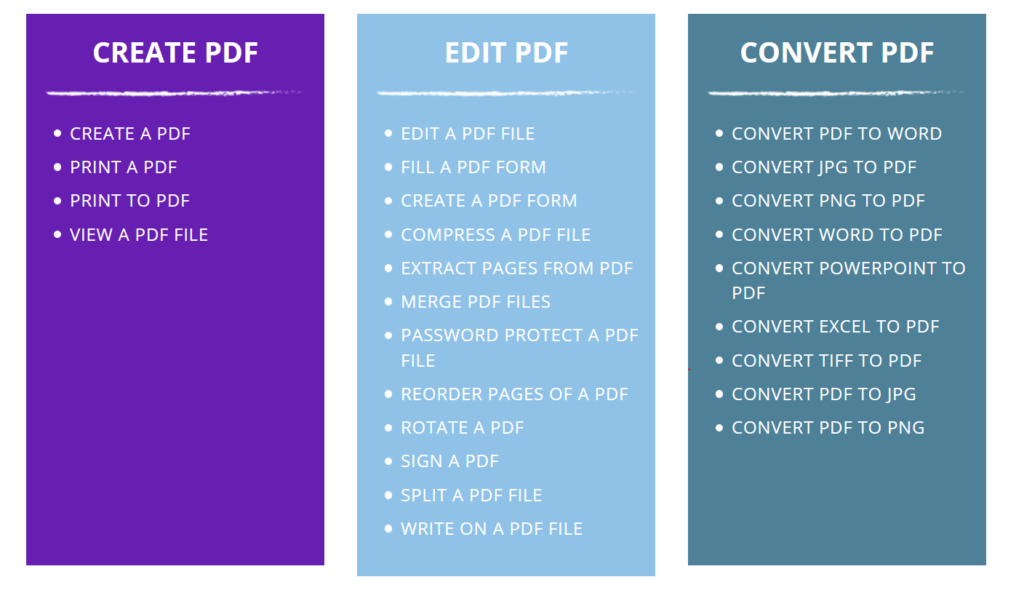 Docfly offers 3 free downloads per month and so it's easy to test it out without signing up for an account. With 24 different file conversion tools available, Docfly makes it easy to 
convert PDFs to Word
, merge PDF files, split PDFs into separate documents, create fillable forms, and much more.
PDF2Go
PDF2Go is an online PDF editor that allows you to add comments to PDF online for absolutely free! NO matter where you are, you can access your document through this website and make whatever changes you like, wherever you are, just with a double click!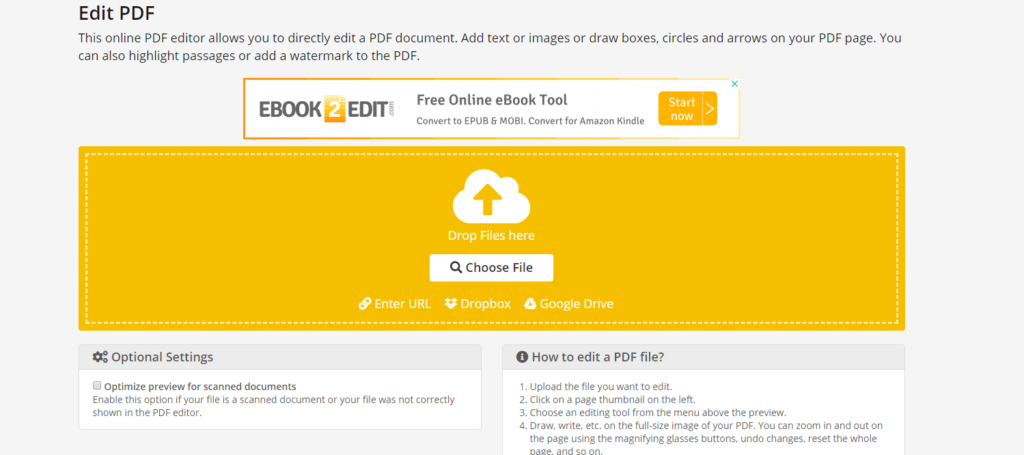 Making comments using PDF2Go is no issue – you can add notes onto your PDF, circle an essential part, highlight essential text passages with just a few clicks! You can draw on your PDF and also add images/watermarks.
The software additionally allows you to: merge PDF, split PDF, sort and delete PDF pages, and even rotate PDF pages.  You can also compress, protect, unlock PDF, and change PDF page size! And lastly, PDF2Go allows you to convert from PDF to Word, JPG, PowerPoint, Excel, and text – and even vice versa.
PDFescape
PDFescape is another online software that you can make if you want to make edits to your document. You can easily add comments, but you can also annotate, fill out forms, create new ways, password protect files, share your document, and much more!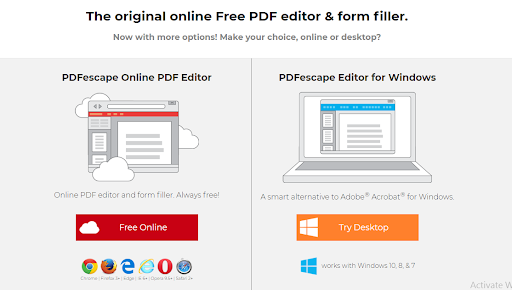 PDFescape is entirely online and requires just an internet browser and an active internet connection. That's it! Have that, and PDFescape will allow you to read and edit your documents, fill forms, design forms, and annotate documents. The best part? No downloads/watermarks are involved.
Sejda
Another option that you can go for if you want to add comments to PDF online is Sejda. Sejda makes adding comments to your document easier than ever. It is an entirely free tool that allows your files to stay private. Also, they are automatically deleted after 2 hours. Sejda provides free service for documents up to 200 pages or 50 Mb and three tasks per hour.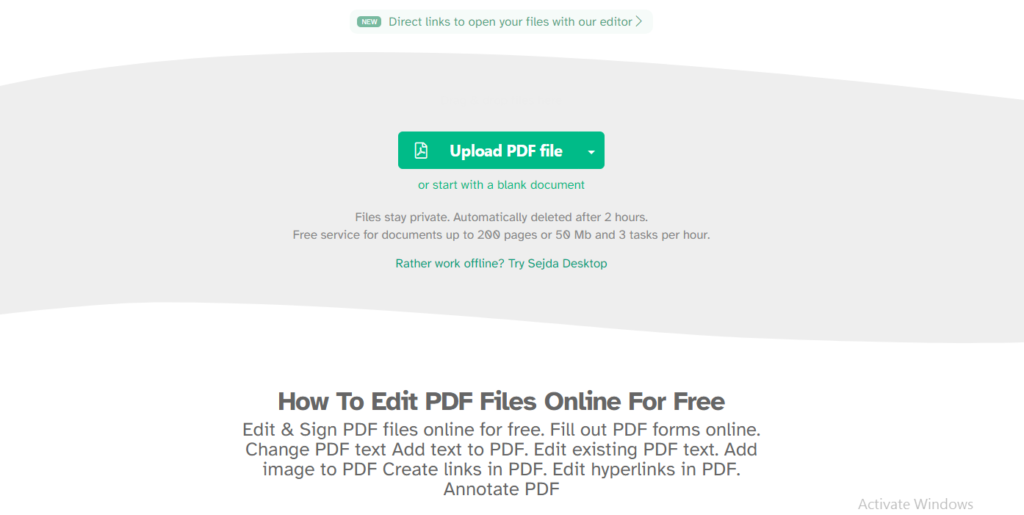 Sejda offers the following services:
Edit & Sign PDF files
Fill out PDF forms.
Change PDF text
Add text to PDF
Edit existing PDF text
Add image to PDF
Create links in PDF
Edit hyperlinks in PDF
Annotate PDF
Smallpdf
Smallpdf is an all-purpose PDF editor that enables you to make edits to your document online – for free! All you have to do is follow the steps laid out below.
Drag and drop your PDF document into the PDF Editor.
Add text, images, shapes, or freehand annotations as you wish.
You can also edit the size, font, and color of the added content.
Click 'Apply' and save the changes and download your edited PDF.
What makes Smallpdf an excellent resource is the fact that it is functional across all devices. It is compatible with Windows, Linux, and Mac devices.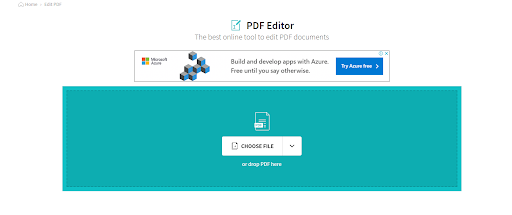 This tool is browser-based so that you can edit PDF online with all your mobile devices, without installation or registration. Moreover, you can also use Smallpdf online from any browser, including Chrome, IE, Firefox, or Safari.
Ilovepdf
Out of all the tools mentioned today, Ilovepdf is the easiest to use. All you need is to select your file, and you'll be able to edit for free, regardless of where you are or what device you're using.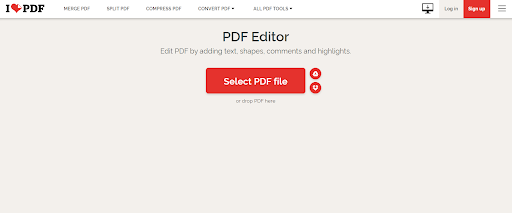 The software is very convenient to use – you can add comments to your PDF online even if you're not very computer savvy! You also get the complete freedom to manage your files, so you don't have to worry about disorganization.
PDFZorro
PDFZorro is an online editor that requires no installation or fees when it comes to editing online. You can fill out forms, add your personal signature, white out, highlight text, and adding comments. Moreover, it's also safe and secure as the software uses an SSL connection that completely protects your file.

It's easy, fast, and requires no maintenance as you can easily access it through your browser! Adding comets is just one of the many things that you can do with this software. You can also merge and convert files directly from Google Drive if you use their Chrome app.
Final Word
Gone are the days when editing was only possible through Acrobat Reader. With the help of these online applications, your team can streamline their review workflow.
You can also share the PDF with comments online and revise the changes without any hassle. So get started with one of these the next time you're on the lookout for PDF editors.
And do share your experience with us. We'd love to hear all about it.