UI and UX work together like pen and paper to structure the whole layout when it comes to web design. While UI focuses on the interface of the design and how the web page interacts with the user, UX, on the other hand, enhances the experience a user has with your product or service.
And this is why UI and UX design tools work hand-in-hand for designers to develop functional and communicating projects.
So today, we'll be reviewing the top 15 (and easy to use!) UI and UX design tools that can help you with your creative projects.
Let's cut the chase and dive right into it!
Cut design & video review time in half
GoVisually is the #1 online proofing software to get visual feedback on Designs, PDFs & Video content.
Try GoVisually free today!
1. Axure
Axure is one of the best UI and UX design tools used to make wireframes and interactive prototypes. It helps you keep track of your workflow, and a smooth interface allows you with the process. It is a great tool for complex projects with technical UI UX data.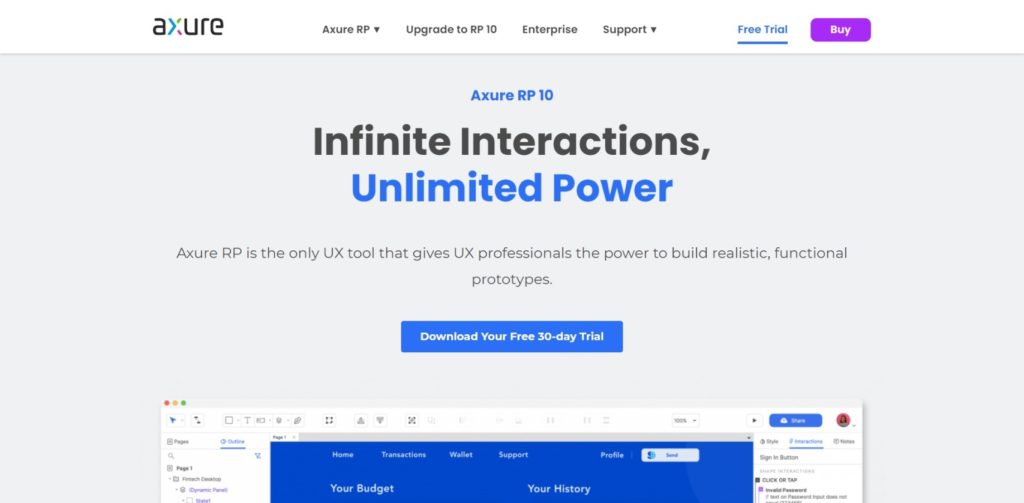 Companies looking for software with a high functionality level and excellent visual details often turn towards Axure to keep everyone up-to-date with the project's progress.
Features
Wide range of tools available for diagramming

Use dynamic interactions.

Easy to create wireframes, flow charts, and wireframes.

Easy to upload prototypes and share with stakeholders.
Pricing
30 days free trial

AXURE RP PRO for $29/User/Month

AXURE RP TEAM for $49/User/Month

And you can also get AXURE RO ENTERPRISE for $99/User/Month
2. Sketch
Sketch is a popular go-to UI UX app among professionals. Although many competitors have tried to take over, Sketch still holds great value among the users.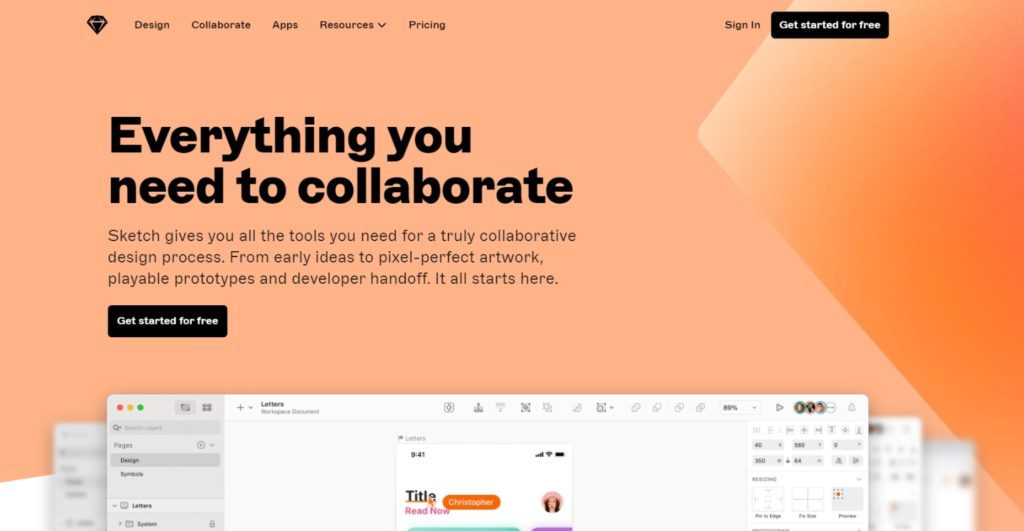 With its smooth features, it is easier for designers to create high-end interfaces and prototypes in no time. Sketch also includes an element of Symbols that helps the UI UX designers create designs that keep the interfaces consistent.
Features
Let the users revert to the original data.

Easy to export presets and codes.

Grid and Guide feature available in the software.

Symbols feature lets UI UX designers create customizable designs.

Libraries help collaboration among teams.
Pricing
Free trial for 30 days.

Standard plan is $9 per editor/month.

Business plans are available on demand.
3. Proto.io
Proto.io was initially designed as a mobile app containing UI and UX design tools for prototypes; however, it expanded its UI and UX design tools further.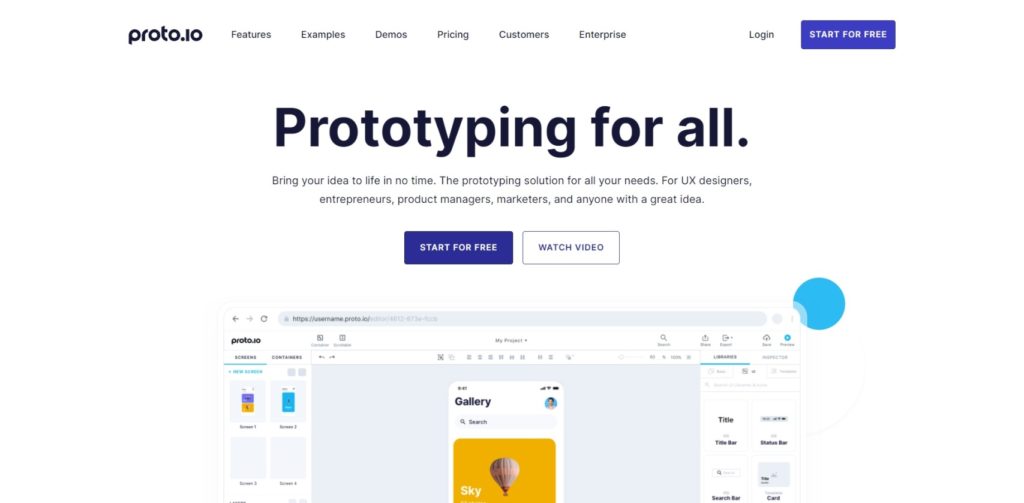 Proto.io helps you create rough prototypes to fully designed prototypes. UI UX designers can easily start with a hand-drawn style and turn it into a wireframe.  It is the best software for you to collaborate, integrate and test the accuracy of mockups.
Features
A seamless and efficient way to create prototypes.

Create a Library of components for you to re-use in projects.

Mix and match ready-made templates available.

Various Interactive and customizable UI items are available.
Pricing
15-day free trial.

Freelancer for $24/month.

Start-up plan for $40/month.

Agency plan for $80/month.

Corporate plan for $160/month.
4. Adobe XD
Adobe XD was launched in 2016 and rapidly gained success among design professionals because of its best UI and UX design tools.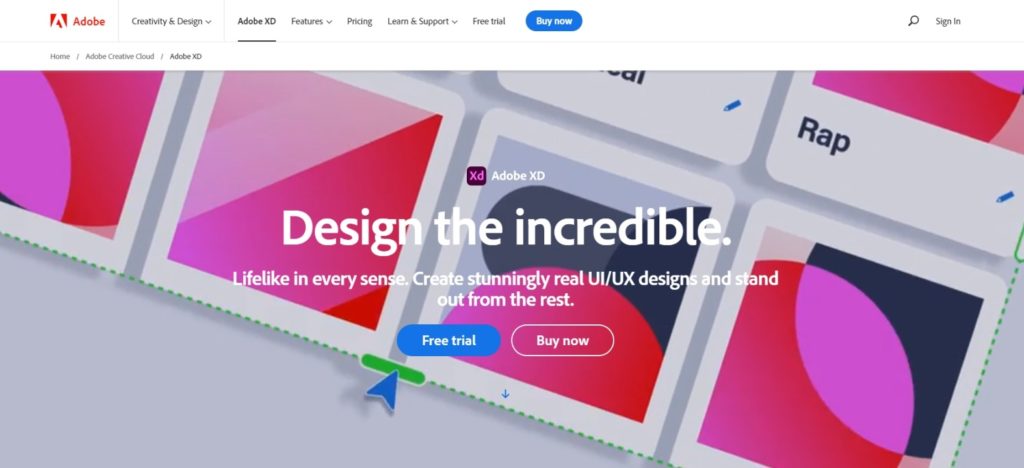 This software allows professionals to create efficient mockups and prototypes for a vector-based user interface. It also allows real-time collaboration, making it easy for UI and UX designers to work together. This software combines various disciplines on one platform for designers.
Features
Repeat grid feature that enables you to repeat elements quickly.

Pen tool to quickly draw paths.

The welcome screen allows you to choose custom dimensions according to the gadget.

Various colors, text sizes, components, and icons are available to choose from.
Pricing
Free 7 day trial.

Adobe Creative Cloud allows you to avail all software for $52/month/user.
5. Marvel
Marvel is a great platform that allows you to bring your ideas to life, which helps you entirely transform your projects with a team. It enables you to create low- and high-fidelity wireframes with interactive prototypes.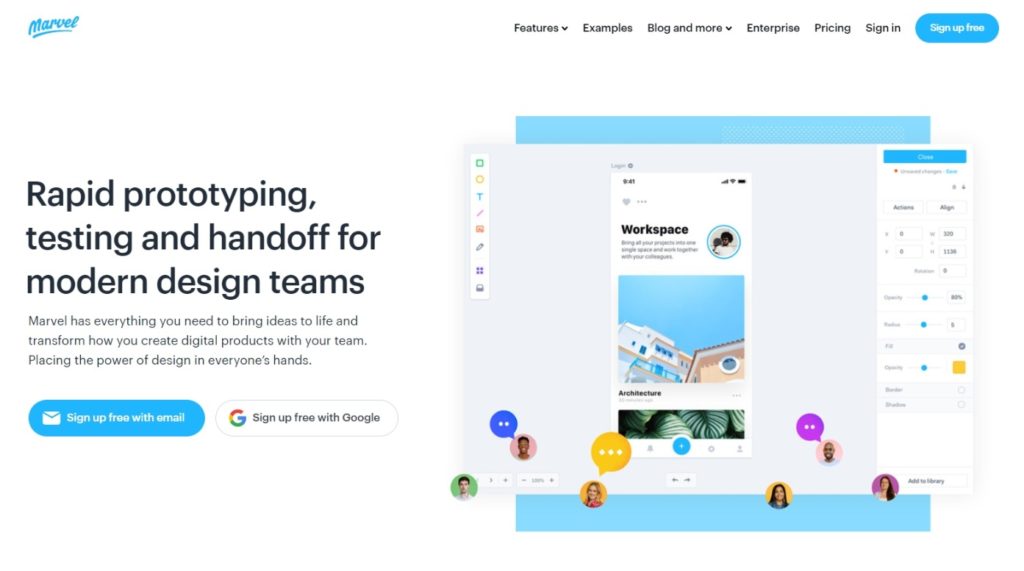 Moreover, it also allows user testing giving designers everything they need on one platform. It also allows powerful integration that will enable you to integrate your designs into the project workflow.
Features
Validates the design at speed.

It helps you create interactive mockups.

Provides you with automatic design specs.

Collects insight into your prototype and analyzes how it performed.
Pricing
Free plan allows you to have one project per account.

Pro plan is available for $12/month.

The team plan is available for $42/month

A business plan is also open on demand.
6. Origami Studio
Facebook built Origami Studio for its designers. However, it eventually became a popular tool among professionals.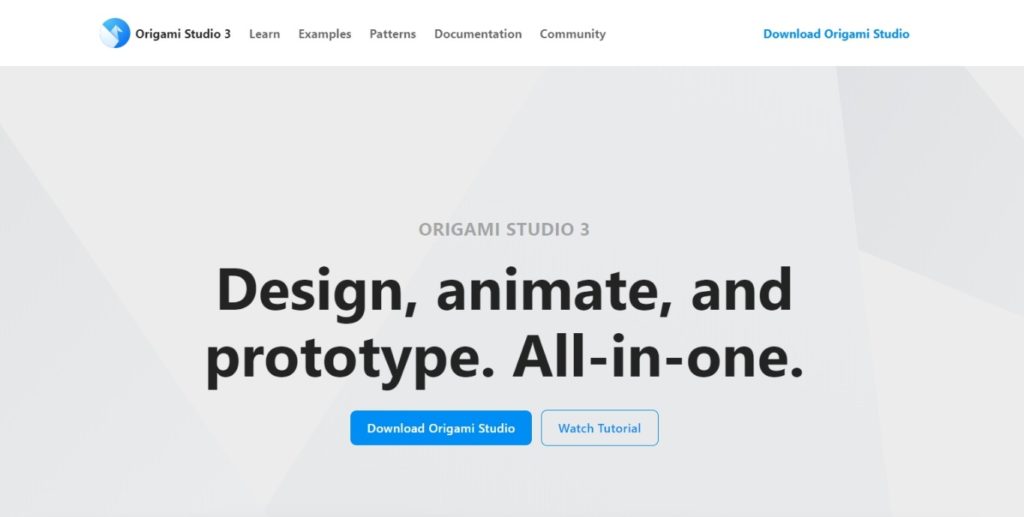 Origami Studio is a bit more complex than other competitive software, which is easier to use. This platform packs more advanced prototype tools that provide professionals with more patch editors power. It will enable designers to integrate more advanced functionalities into the project.
Features
Allows layer-based editing.

Let's import from third-party software like Sketch.

Pre-build library components to help you save time.

Patch-based designs to create interactions.

Preview the designs live for you, accompanying the mobile app.
Pricing
This software is free of cost.
7. Figma
Figma is one of the best browser-based UI and UX design tools that let the designers develop dynamic prototypes and mockups and also allows them to test the design for usability.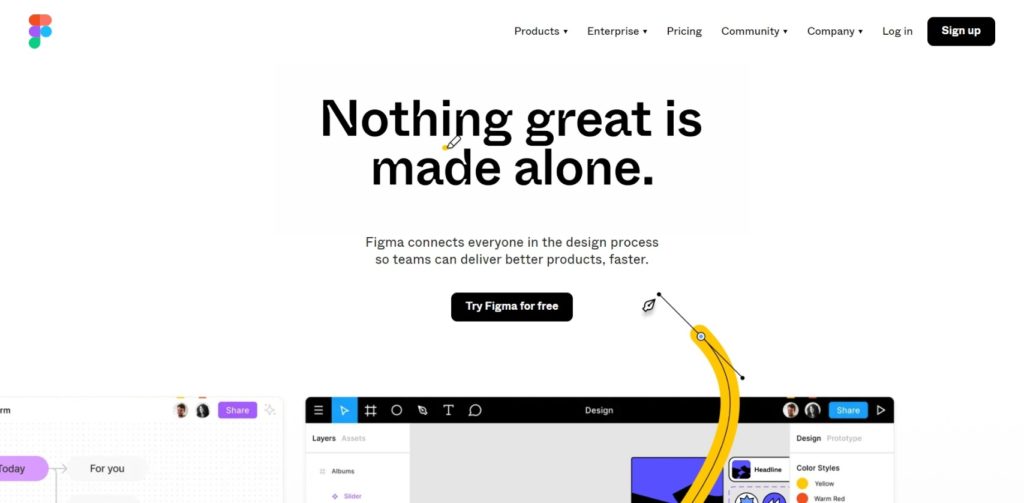 Like Google Docs, Figma enables multiple users to work on one project simultaneously, increasing team collaboration. This is the best platform for various stakeholders involved in one project. 
Features
Allows real-time collaboration.

Permit third-party to embed the project.

Allows testing with mobile UI UX design tools.

Each file is automatically saved, creating a version history.

Designers can create and distribute component libraries.
Pricing
Free starter plan with 3 Figmas.

Figma Professional plan for $12/editor/month.

Figma Organization plan for $45/editor/month.
8. Balsamiq
Balsamiq is a user-friendly software that allows designers to create low-fidelity wireframes.

With this software, you can easily develop structures and layouts for your projects. Even individuals with zero experience in wireframing can easily use this software to establish an effective wireframe. You can quickly start your interface plan and get your team on board on this platform.
Features
Easy drag and drop feature.

Allows you to note all interface details before implementation.

Depicts and possible elements used in web design.

Pre-defined assets like icons, texts, labels, etc., are available.
Pricing
Two projects plan for $9/month.

Twenty project plans are for $49/month.

Two hundred project plans are for $199/month.
9. Mockflow
Mockflow is one of the best UI and UX design tools to create efficient wireframes. It provides you with an end-to-end solution for your product design process.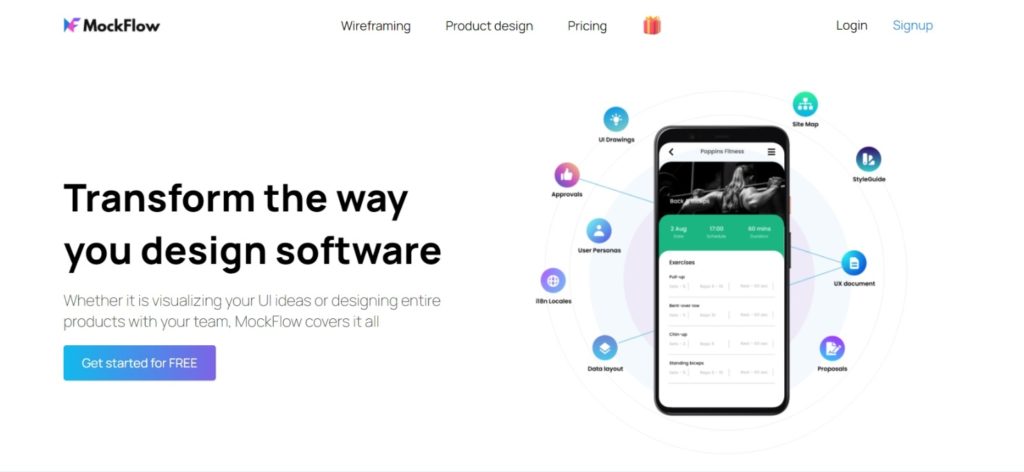 Mockflow helps you develop initial ideas and allow you to quickly layout your design process's basic strategies. It enables you to have easier collaboration with your creative team and also allows you to embed projects from third-party software. 
Features
Clean and simple interface with drag and drop feature.

Simple to share your prototype with your team.

A wide range of ready-to-use templates is available.

Plenty of customizable options is available, including images, texts, and mockups.

Easier to collaborate with your team and show insight into how your site flows.
Pricing
The free basic plan for one UI drawing.

Wireframing program for $14/month.

The product design program for $19/month.

Enterprise plans are available on demand.
10. Adobe Comp
Adobe Comp is the best software for people on the go. This software allows you to easily develop your project concept even while traveling with its mobile UI UX design tools.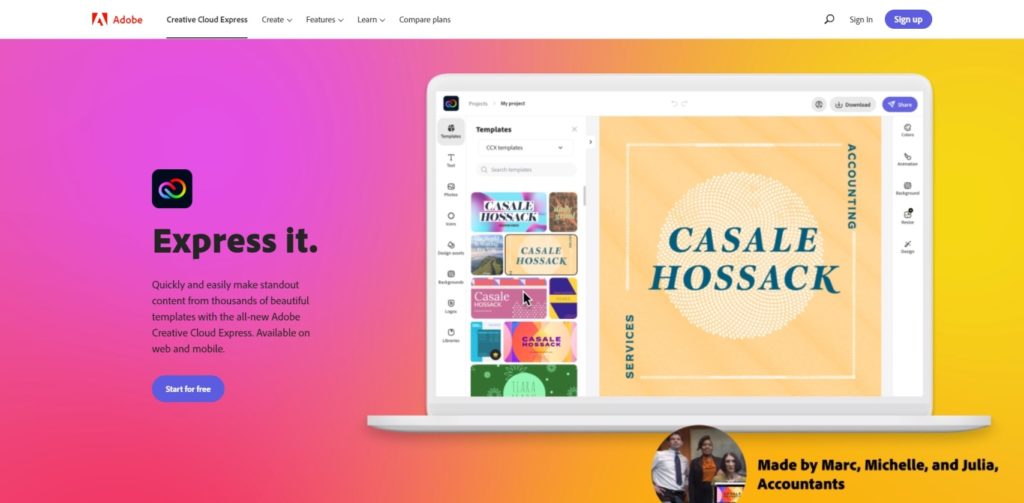 It enables you to add assets from your creative cloud library, which helps you quickly create compelling layouts. It helps you seamlessly connect with all of your support, for example, colors, pictures, brushes, and fonts.
Features
Allows you to download fonts from Typekit.

Compatible with photo-editing apps like Photoshop CC and Illustrator.

Integrates with Creative Cloud.

Works well on tablets and mobile applications.
Pricing
All Creative Cloud Apps are available for $53 per month.
11. UXPin
UXPin is a powerful tool to speed up your product development. With its great merge technology with its thousands of available components and frameworks, it is easier to design from ten rather than starting from zero.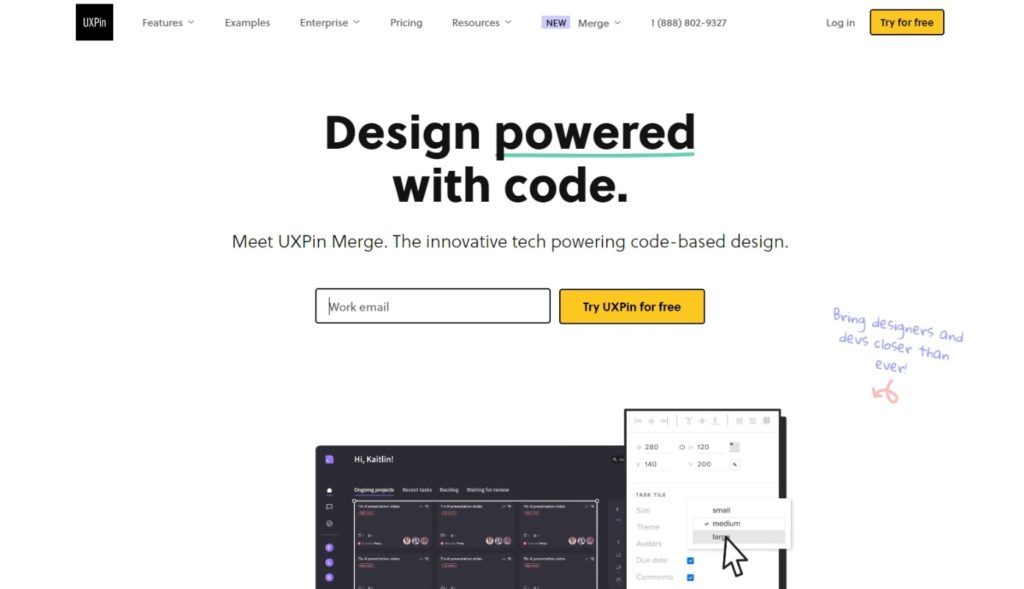 Moreover, it builds consistent interfaces using the same building blocks. UXPin comes with excellent customer support and allows you to effectively collaborate with your team and stakeholders according to your demand. 
Features
Speed up the development process with great Merge Technology.

Help you create a prototype that feels like an end product.

Interactive UI components and documentation.

Easy to share your designs and gather feedback.

Works with UI code components as a common language
Pricing
Startup plan for $89/month/editor

Company plan for $119/month/editor.

Enterprise plans are available on demand.
12. InVision Studio
InVision studio presents designers with all the UI and UX tools on one platform to easily create dynamic prototypes with all the elements and design animations.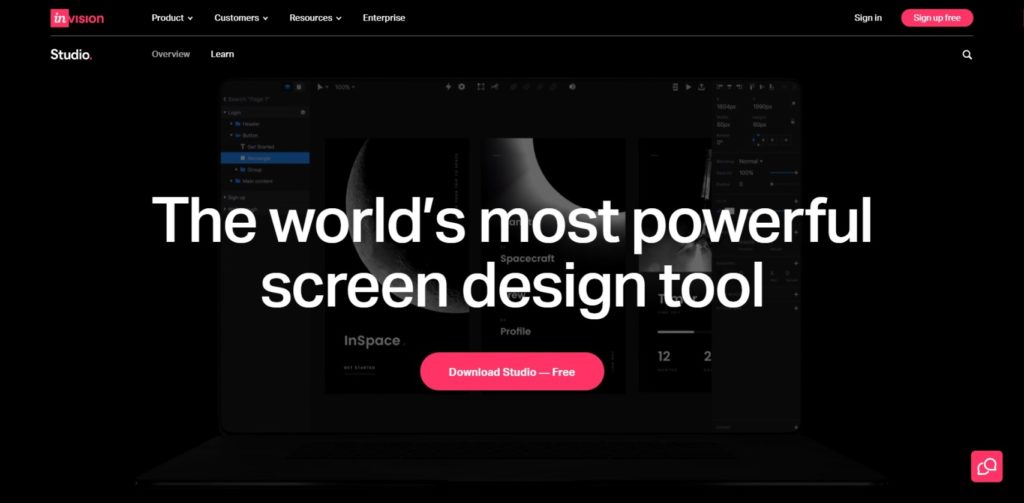 This software provides users with easy-to-use UI and UX design tools that make communication among the creative team effortless and more efficient. It also allows you to share your work with outside parties, receive feedback, and document the changes accordingly.
Features
Resize and crop images without a mask.

Link several blocks of art in one animation.

Creates responsive prototype without the need for code writing.

Allows collaboration with teams in real-time.

Ready-made templates are available.
Pricing
Free plan available for individuals

Pro plan available for Cross-collaborate teams for $4/month.

Enterprise plans are available on demand.
13. Craft
Craft is a plugin from InVision which works well with design software like Photoshop and Sketch. Unlike other UI and UX design tools, Craft set itself apart with placeholder content.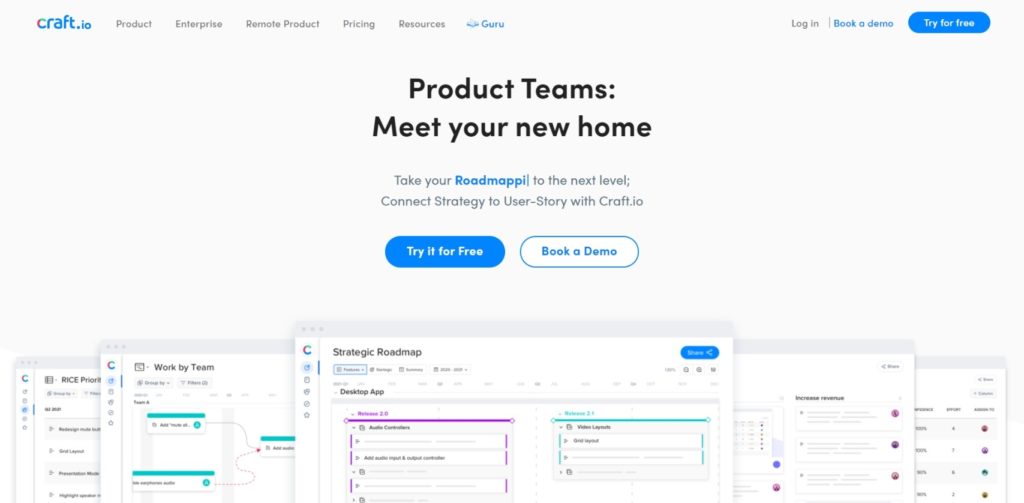 It helps you get access to both Getty or iStock images and let you fill your layout with better visuals. It also enables you to drag in your design or data, which can help you fill up your mockup with more meaningful content. This allows the final presentation of your mockup to look like your end process design.
Features
Allows the collection of feedback and make amendments accordingly.

Comes with product road mapping.

Chat and messaging module available.

Allows you to track project flow and time spent on one step. 
Pricing
14-days free trial.

Essential plan for $39/month.

Pro plan for $89/month.

Enterprise plans are available on demand.
14. Framer X
Framer X was initially a code-only prototype software. However, it has evolved to offer the user more effective UI and UX design tools to develop more functional prototypes.

It also allows the user to test the usability of the project. Framer X also allows third-party plugins in their stores, giving the designers more options for the creative project.
Features
Allows integration with social media channels like Snapchat and Twitter.

Embed a variety of media and grids.

Allows you to create code components.

Easy to interact with designers and create production-ready projects.
Pricing
Free plan available for up to 3 projects.

Pro plan available for $20/month.

Custom plans are available on demand.
15. Webflow
Webflow is a powerful software that allows you to design without knowing HTML or CSS. It comes with an excellent interface and will enable you to build up whatever you initially had in your mind.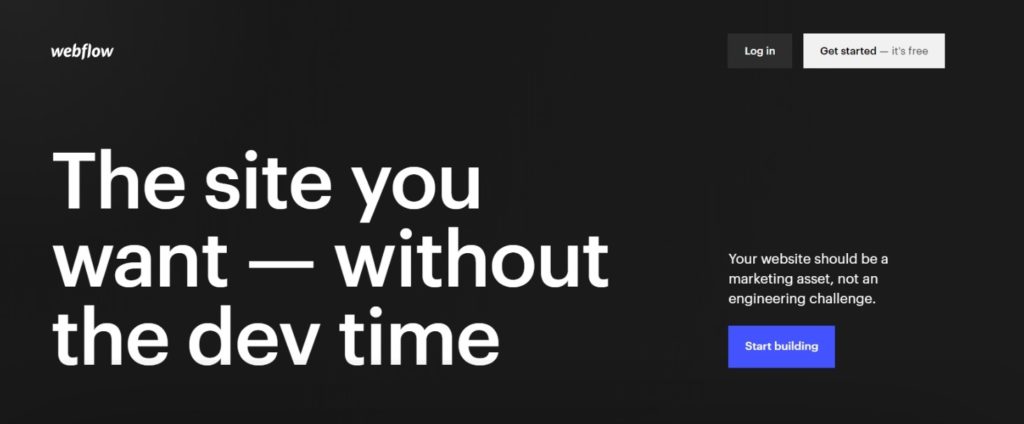 Webflow lets you have the freedom designers yearn for with its drag and drop features and available components. With this software, you can efficiently design prototypes that help you generate actual websites.
Features
Allows you to add CSS filters on anything.

Allows you to add any code you need.

Builds CSS visually grid-powered layout.

Automatically scale and optimize images.
Pricing
Free starter plan with 1GB Bandwidth.

The basic plan for $12 per month.

CMS plan for $16 per month.

Business plan for $36 per month.
Review UI and UX designs with GoVisually
Now that you're aware of which tools to leverage for functional and amazing UI and UX designs, it's time to move on to the next step.
Once the design is ready, it'll need to go through feedback rounds. This can include internal feedback collection, or if you're working for another company, you'll have to get them on board as well.
And this is where things can start to go south if you don't get the right feedback.
So how do you ensure that you get feedback within the right time and can track changes without the hassle of too much email correspondence or the back and forth?
Easy – use GoVisually, the #1 UI and UX design review software.
GoVisually can effectively cut your review and approval time in half while involving all stakeholders. So if you want to get fast UI and UX design proofing, sign up for a free trial today!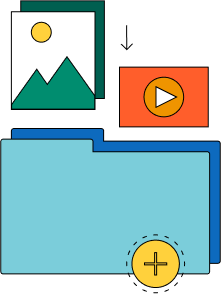 Need a quick way to share large files and creative assets?
With GoVisually Share, it's absolutely free! Try today.