Creativity is the champion of all content nowadays. And to best exhibit your creative value, you need a winning online video portfolio!
It doesn't matter if you are an advertising company, a photography venture, or both; what matters the most is that you have an online video portfolio to distinguish you from your competition. 
If you're a freelancer, you'd already know how important portfolios are. A good portfolio is essentially your guarantee of scoring a great project. Similarly, as a creative or marketing agency owner, portfolios help you gain better and bigger clients.
You need a video portfolio that is more than just words blotted on paper. 
What is a portfolio, and why do you need an online video portfolio?
So for those who need clarification on a portfolio and its purpose, let's have a quick recap.
Portfolios are a collection of the entire work that you have done or are doing.
In today's time, the importance of a portfolio has increased, and so has its demand. Clients want to see the marketing agency's portfolios to view the work better and know their work level. 
This is where a video portfolio can help you win them over. Instead of scrolling through the entire folder and looking at every work separately, it is better to have a video play in front of you with all the work creatively appearing one after the other. 
The following are the benefits of an online video portfolio: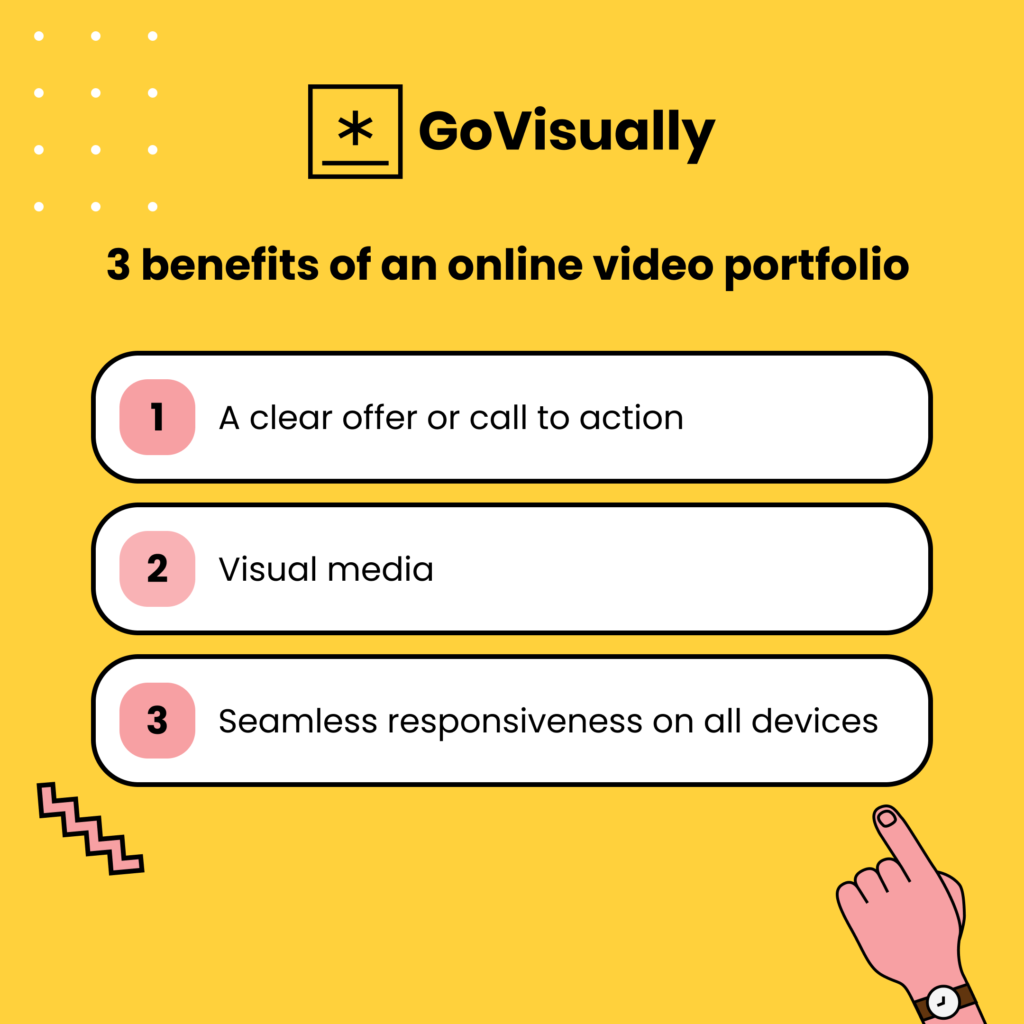 1. A professional and creative way of distinguishing your work.
You would be scrolling through every task you have completed in a normal situation and then awkwardly waiting for the viewer to say next. The Video portfolio eliminates this interaction and gives the viewer an experience of their own. 
This way, creative video portfolios make a great first impression on potential clients, making them realize your professional attitude and work ethic. 
2. Helps in increasing viewership and visibility
People are more interested in viewing various videos and benefitting from them. Moreover, videos can be updated on all platforms and leaves the hassle of uploading files separately and repeatedly; they also remove the issue of sharing external drives. 
There is just one video that needs to be updated, a little intro, and that's it. 
3. Easy uploading and sharing options
Creating and sharing an online video portfolio is convenient for everyone, especially creative agencies. Since they have a lot of work to showcase, videos are easy to create. They can compile all the work they have worked on in a particular video or even edit it according to their requirements. 
So, to help you identify the best ones, we have listed down some of the best options that you could use to create an online video portfolio that will come in handy not just for all creative agencies but for individual use. 
Cut design & video review time in half
GoVisually is the #1 online proofing software to get visual feedback on Designs, PDFs & Video content.
Try GoVisually free today!
1. Wix
You must have heard about Wix. Their advertisements about building your website don't go unnoticed, after all. But you might not know that Wix is an excellent platform for creating your video portfolio.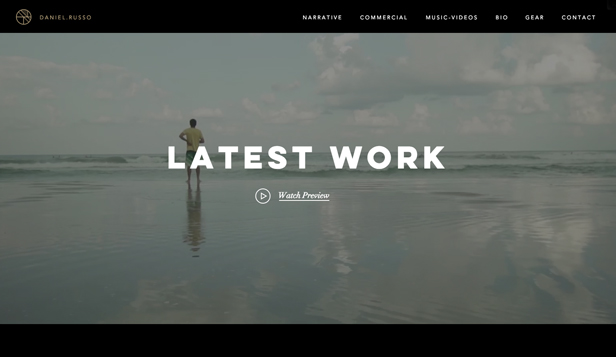 Features 
Wix provides its users with unlimited video portfolio templates.

There are numerous templates that you can choose from as per your requirement and need.

Wix allows the user to upload high-resolution videos on their website. 

There are options to customize the videos, like the frame rate and the player size. 

Adding the video's description can also help improve the website's SEO. 

It has the feature of advanced contact forms.

These advanced contact forms can help the owner get the necessary information and use it to their advantage.
2. Squarespace
Another fantastic website for creating online video portfolios is Squarespace. Squarespace was able to gain popularity among videographers because it provided a lot of templates for them to showcase their work. 

Features
Squarespace has a vast list of customized templates.

It provides users with the option to get their portfolios viewed separately.

The user can also choose the autoplay option.

In this way, you can watch the videos easily without being distracted. 

There is a gallery that can be created just for videos. Add

 all the relevant portfolio videos, and there you go.

You can customize your video gallery. Have the videos stacked up or in the form of a carousel.  

The paid plans contain multiple features like search engine optimization, unlimited storage, and mobile optimization. 
3. WordPress
WordPress is one of the most famous and widely used content management systems. It is used to create personalized websites for either blogging or even eCommerce businesses making it an excellent option for online video portfolios.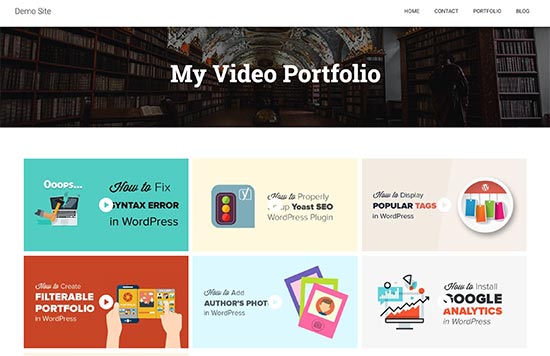 Features
Several themes are video-specific. So there is not a lot of customization required as the entire theme can be video-specific. 

SEO features help improve your website and the video's rank on search engines. 

Sometimes, the video embedded on a website does not play on the system due to a lack of some plugins. In WordPress, multiple video options might minimize problems related to playing videos. 
4. Weebly
Honestly, Weebly is the best option for an online video portfolio. And that's because it is an amalgamation of all the best and unique features that all the websites offer separately.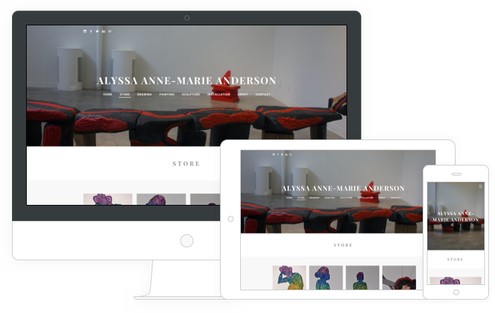 Features
Weebly has its pro plans where the storage is unlimited.

You can add as much content and videos as you want to add. 

The templates on Weebly are comparatively less than those on other websites, but the user can customize them according to their need. 

Add forms and multiple galleries; it lets you do anything. 

Along with providing the essential SEO tools to help you grow, Weebly also gives you access to google ads and other Google marketing tools. 
5. Site123
If you want to create a quick and engaging video portfolio, go for Site123. It is the most comfortable option for all of them. That's because it's easier to use and does not require much work as the other options.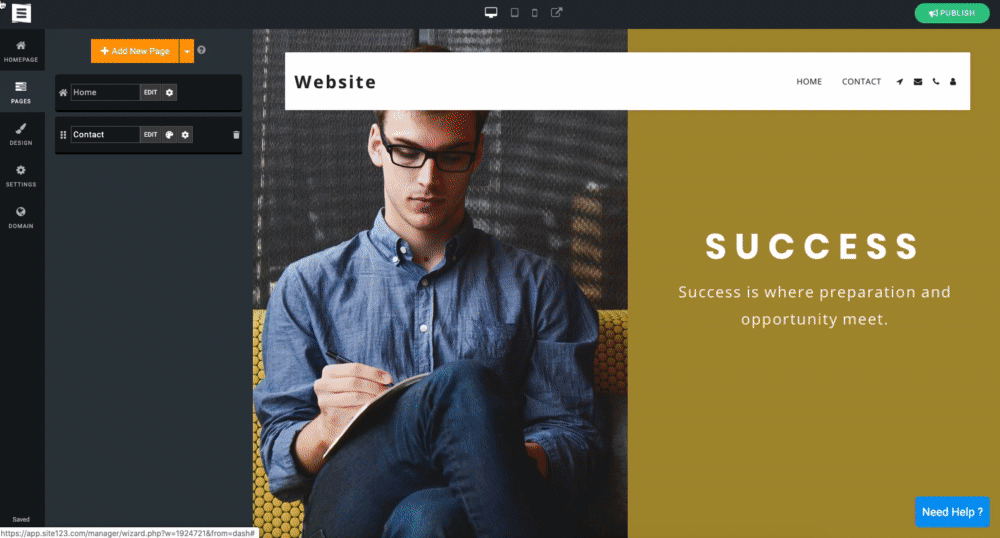 Features
Site123 has a user-friendly interface.

It can be used by creative agencies and individuals just stepping into the business who do not want to rush into anything complicated. 

The templates that Site123 offers are simple and do not require a lot of editing.

These templates are basically for those who are starting to get a hold of the concept of online video portfolios and do not want to get into something even remotely complicated. 

The contact forms can be edited and customized according to need. They can connect third-party applications to gather all the data, which later analyze it according to need. 

The only downside is that it has a 100 MB restriction, which is significantly less for a video and causes problems. 
6. Behance
Behance has more than one million creatives sharing their work with traffic, reaching up to 60 million page views per month. Launched in 2006, Adobe bought Behance in 2012. The site incorporates creatives into its Creative Cloud so that they can share their works-in-progress and final designs. Have a look at some of the video portfolio examples,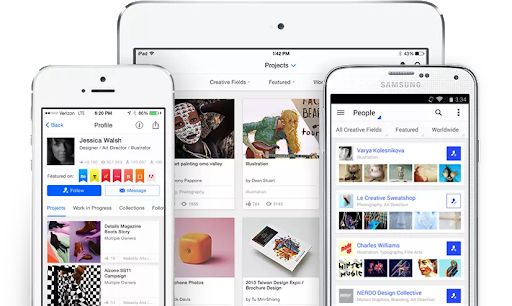 Adobe has created a free smartphone app that syncs with Behance, enabling creatives to show their designs without internet access.
Features
It's free

 Signing up is free and very simple

 Gain visibility by showing the world what you're doing

Get help with job hunting

Create your community
7. Morpholio 
Morpholio is an app that can help you improve your work and evaluate it by offering critiques from other creatives.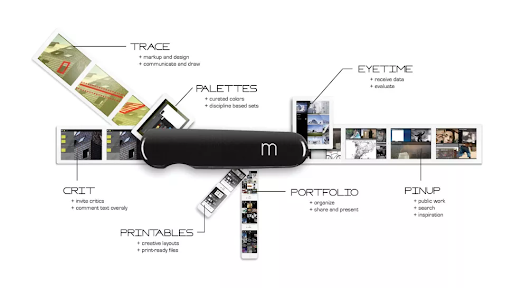 You can share your projects and ideas using a public or private forum. You can sketch over the content and leave comments to share feedback.
Features
You can create, manage and share your portfolios,

With rapid-fire portfolio viewing, you can quickly view all the images from a portfolio in one window.

Enjoy full-screen gallery mode. 

Present and creatively share your work.
8. Minimal Folio
Minimal Folio offers an easy way to present your images and videos on the iPad. Available for $2.99, the app takes slimming down to a whole new level.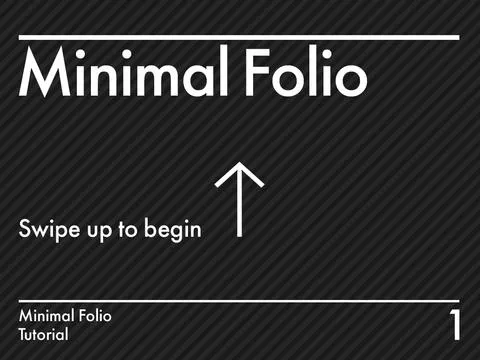 Minimal Folio offers a clean and minimalist design, which is especially helpful if you multi-task on different devices or want to switch between multiple portfolios. It also allows batch importing photos from your photo album so that the app works smoothly as long as your images are in a similar format and structure.
The app can be easily synchronized with multiple devices with Dropbox. 
Features 
Present your portfolio of images easily.

Access your portfolio as a video and PDF on your iPad or iPhone. 

The unbranded app lets your Folio do the talking. 

Access to demo videos and more

Easy, minimal user interface.
9. Fabrik 
Fabrik helps you create a high-quality portfolio website with the most recent design trends. Its intuitive drag-and-drop interface and responsive templates offer tools to connect your website to top apps such as YouTube, Vimeo, and Soundcloud.
Fabrik's professional solutions include intelligently designed themes that adapt to the project's requirements and content. This software allows you to switch themes anytime without major design alterations freely. Furthermore, each theme has multiple layouts to adapt to your media's different configurations and formats.
Fabrik offers a 14-day free trial with no credit card required. Customization is easy, and choices are readily available. You can design a custom layout or use pre-set templates to get your website up and running quickly.
Features 
With an easy-to-use dashboard, artists can showcase their artwork in a way that is both accessible and innovative.

Fabrik's customization tools allow artists to stand out, regardless of the cause they're supporting.

Fabrik allows you to set up and design your portfolio site in minutes.

It uses a variety of media services so you can upload your content quickly and easily. You can also get support from the creatives behind Fabrik easily.
Key takeaway
All the options mentioned above have a free version and paid plans. If you are not okay with a free feature, you can always buy one of their plans per your need. 
So, try making your agency's customized video portfolios through the options we have mentioned above. 
If you have used these tools before and have any suggestions, mention them in the comments below, and also, if you know of any better tool for creating video portfolios, let us know, and we will review them.