Nostalgia marketing is a very popular marketing technique where brands are trying to evoke feelings of nostalgia in their marketing.
But is this effective? 
It is a marketing technique that every marketer is on the lookout for, especially in advertising. It has been found that consumers can be more receptive to advertising when they are in a nostalgic state of mind. 
Nostalgia marketing in 2022 has gained even more popularity, and with good reason. It can have a powerful effect on the people who remember a certain time. It can bring back those memories, inspire new thoughts and feelings about those days, and create a longing to return to those days. 
So, how effective is nostalgia marketing?
Let's look at what it is, how it works, and some nostalgia marketing examples. 
What is it: nostalgia marketing definition
Nostalgia marketing is a marketing practice that uses the feelings of nostalgia to create a positive emotional response towards a certain product and to increase sales. Nostalgia marketing is the process of associating emotion with a particular product.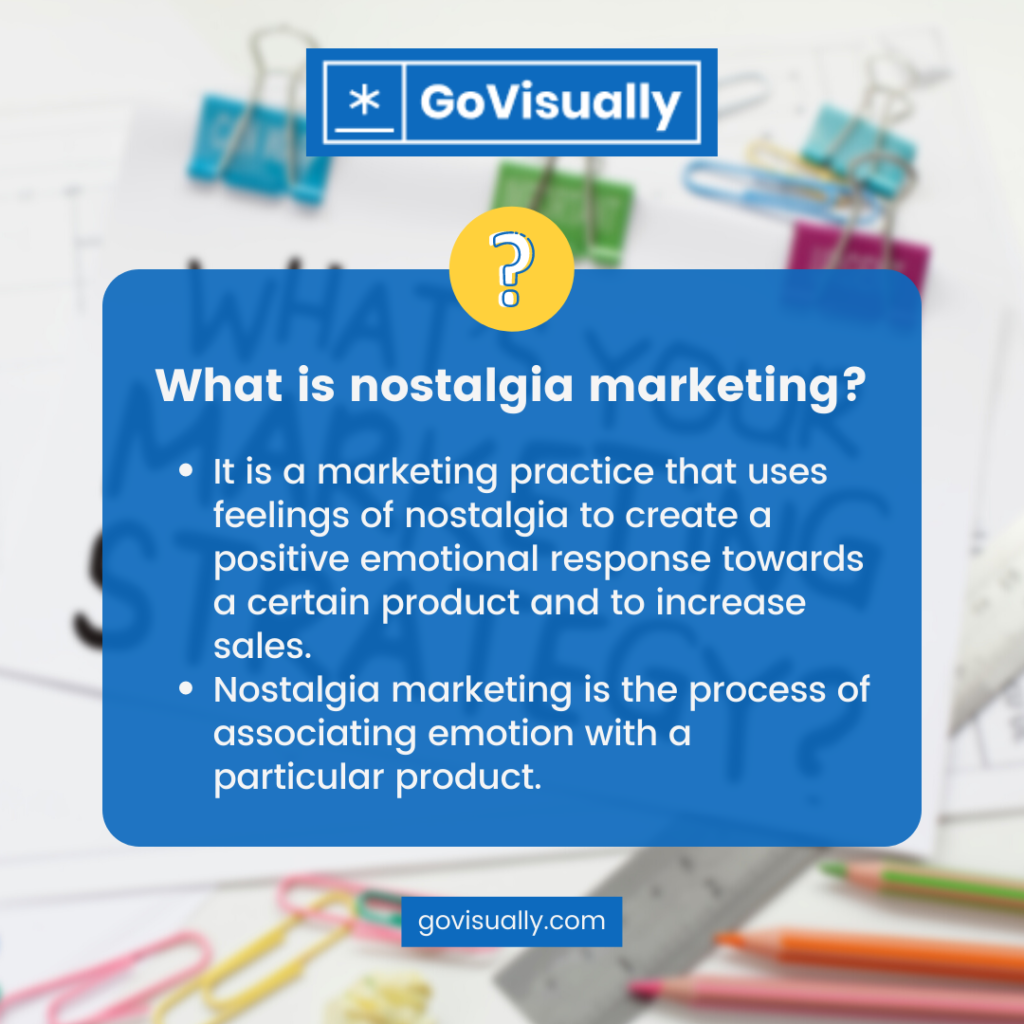 It is often used in marketing to trigger positive feelings towards a brand or an idea. Nostalgia triggers a feeling of comfort, warmth, and contentment, so many brands are now using it. It tugs on the audience's heartstrings and makes them associate your brand with positive feelings. 
The Journal of Consumer Research studies shows some interesting nostalgia marketing statistics. According to the study, people are more willing to spend money on a product when the brand makes them feel nostalgic. 
Why is nostalgia marketing so successful?
If you think that marketing is boring and just about the numbers, you are dead wrong. Marketing is a tool that helps you put your business in front of prospective customers and make a sale. When it comes to engaging people, it is all about emotions. 
Nostalgia marketing is one of the most effective strategies to engage people and bring them back to your business or product. It has been used in advertising and design for many years. In marketing and design, you can use different branding strategies to make people love your product. 
It is a marketing strategy based on the emotions, memories, and experiences of the consumers. Nostalgia marketing helps you connect with your customers, and it can make them come back to your website or store more often. 
Cut design & video review time in half
GoVisually is the #1 online proofing software to get visual feedback on Designs, PDFs & Video content.
Try GoVisually free today!
Nostalgia marketing, a great way to get people to buy products, is effective because it puts the consumer in a good mood. It is the marketing strategy of taking consumers back to a certain time in their lives when they experienced a positive feeling. This positive feeling results from something like a song or a picture. 
Marketing nostalgia products is a way of creating those good vibes in the consumer, which can be successful. Businesses that market nostalgia products are taking a gamble on their customers being satisfied by the memory. This is why nostalgia marketing is not just an image or a song but also a combination of things to create that feeling.
Nostalgia marketing can be used in various ways, from using old packaging to using old, memorable logos or even a famous song from a classic movie. Nostalgia is one of the most common emotions in the world. 
How to create an effective nostalgia marketing strategy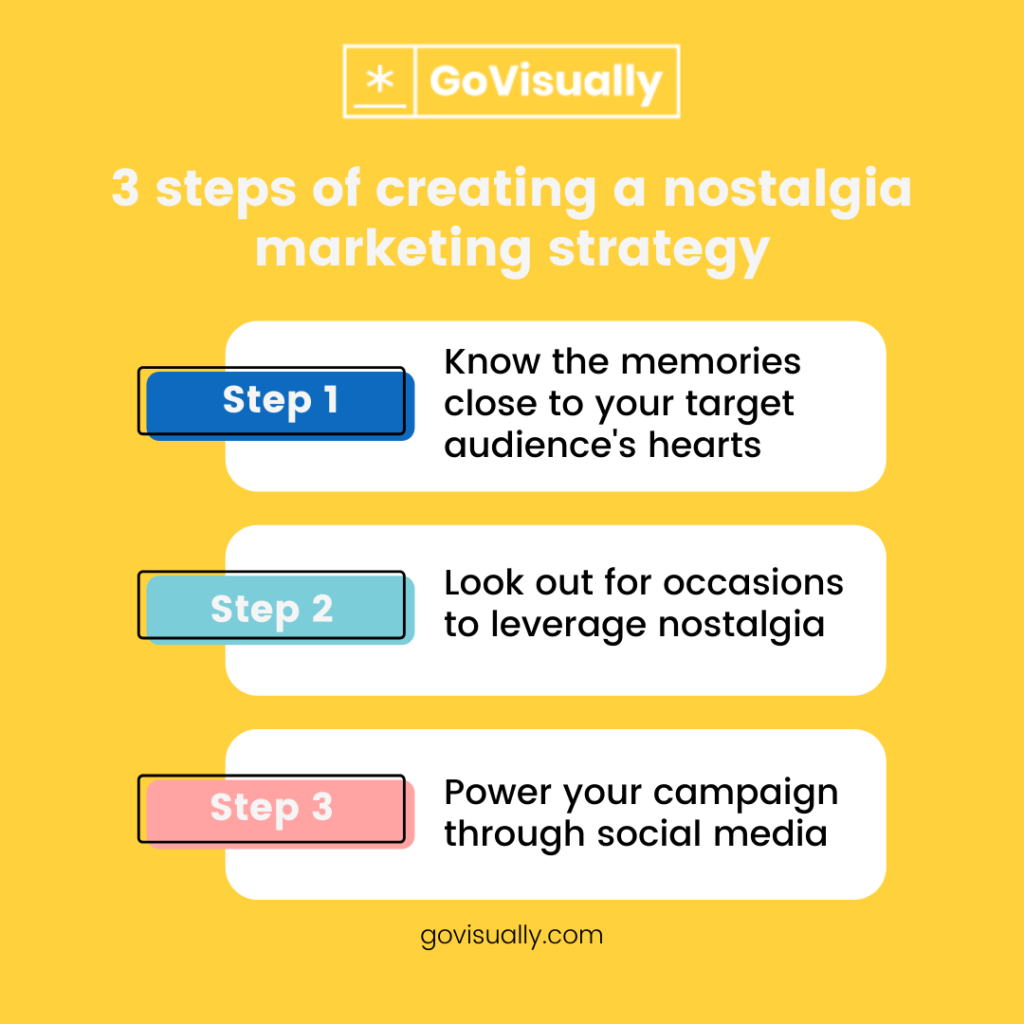 Step 1: Know the memories close to your target audience's hearts 
Nostalgia marketing is a powerful advertising strategy that can help you connect with your target audience. We are all affected by nostalgia — and this feeling can trigger an emotional response, so if you can identify the right memory, you can trigger something within that person they want to share with others.
For example, the Disney Pixar movie Inside Out was all about the emotions of a young girl and the resulting moods that were present. The movie did a good job of using nostalgia to bring back memories for their target audience. That's why it became such a hit. 
Brands can use nostalgia marketing to bring back memories for customers of their brand when they were younger or remind them of an important event in their lives. This can be an effective marketing tool because it gives an emotional connection to a brand.
Step 2: Look out for occasions to leverage nostalgia 
Many companies are trying to use nostalgia marketing for their success. It's not a new trend, though. It's been working for decades, e.g., Coca-Cola. But how do you use nostalgia marketing? 
At the moment, there are a lot of ways to leverage nostalgia. You probably don't even realize it. Many companies do it for their success. Companies are trying to use nostalgia marketing by using different approaches, and so can you. Nostalgia marketing comes in a few forms, including:
Nostalgic advertising and marketing campaigns

Includes nostalgic packaging and design

Nostalgic products like throwback toys and clothing 

Nostalgic events
Bringing back an old logo or slogan can help you evoke different emotions in your audience. Rebranding is a common method of nostalgia marketing. Recently, Burger King rebranded and brought back their logo from the '70s, which successfully gave their old customers a whiff of nostalgia and brought back fond memories. 
Another common use of nostalgia is releasing a special edition of a product or merchandise. Various companies worldwide introduce these special edition products that resemble older versions or have something nostalgic about them. Releasing these products is an excellent way to get people talking about your brand. 
Step 3: Power your campaign through social media 
Social media is the best way to reach out to your audience with nostalgia. Nostalgia is powerful, and it's the one thing that can make or break you. You can try to create as many campaigns as you want, but it will be useless if you don't use social media to your advantage. 
It's important to know what your audience wants, what they need, and what they expect, and you can do that through social media. Social media is the lifeblood of any nostalgia marketing campaign. The success or failure of your endeavor depends on how well you reach out to your audience and how well you can convince them to buy your product. 
Social media marketing is an essential part of any nostalgia marketing campaign because it allows you to reach out to a targeted audience who share a common interest that you want to capitalize on. Social media marketing has become so popular nowadays because people are more interested in socializing than consuming advertisements. 
For example, when you are watching your favorite movie of all time, you are more than likely to share it with your friends on social media. You need to use social media to spread your nostalgia marketing campaign and get people talking about your brand and product. 
Nostalgia Marketing Examples
1. Coca-Cola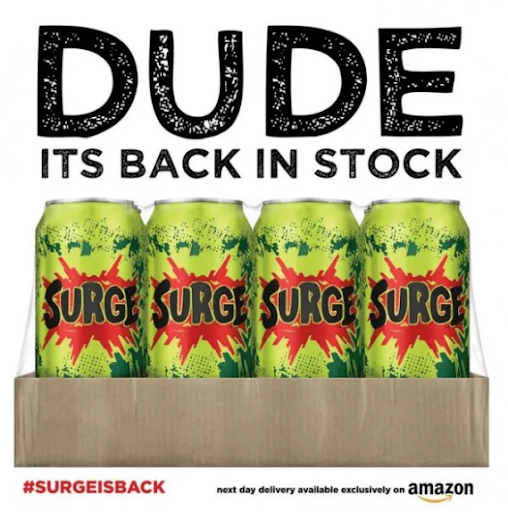 Coca-cola capitalized on nostalgia by bringing back the popular drink Surge. People everywhere rushed to buy the drink because it brought back memories and gave them a chance to reminisce. 
2. Pepsi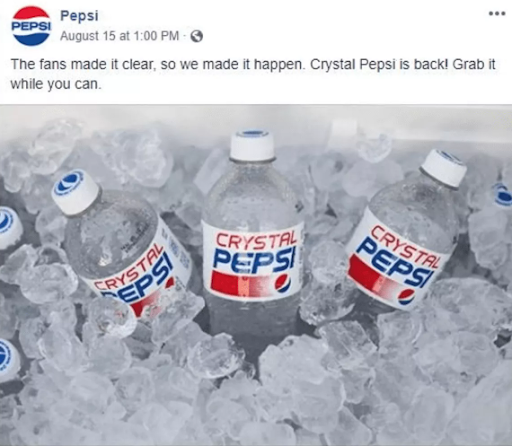 When Pepsi released crystal Pepsi back in the '90s, it became a hit. So what did they do? They brought it back in 2016, of course! And people still enjoyed it just as much because they had fond memories and feelings of the past associated with the drink. 
3. Buzzfeed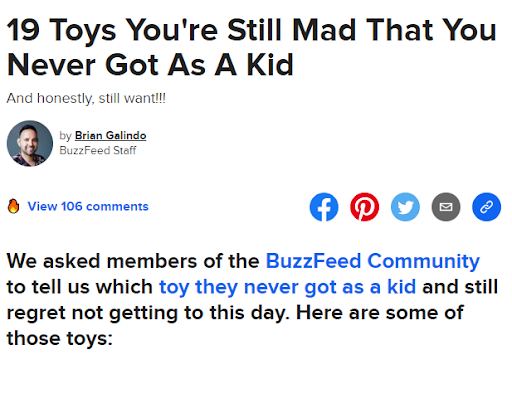 One thing everyone is guilty of is reading these articles and thinking about the time we were all growing up. Buzzfeed knows how all of us enjoy reading these throwback articles, so they keep publishing them. 
4. Adidas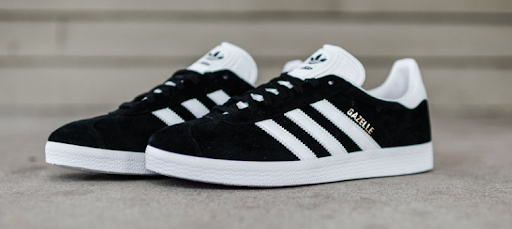 Adidas Gazelles became a sensation, a cult favorite of avid sneaker collectors. People were paying incredible amounts of money for a pair, and Adidas saw this opportunity. The Gazelles were brought back in stock on popular demand, and Adidas cashed in the nostalgia successfully. 
Final Takeaway
People love reliving memories and thinking about the past. It brings them joy and a sense of comfort. This feeling of nostalgia, when used for marketing, is one of the most powerful tools.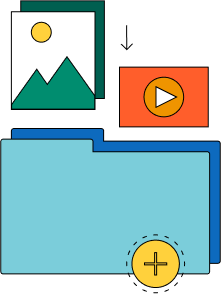 Need a quick way to share large files and creative assets?
With GoVisually Share, it's absolutely free! Try today.